I love this top for it's adorable front criss-cross detail and open back! The sleeves are a bit longer too, making it a great top for transitioning into fall as well. It's under $40 and comes in 5 different colors, including this cute gray stripe color!
Shop the Look: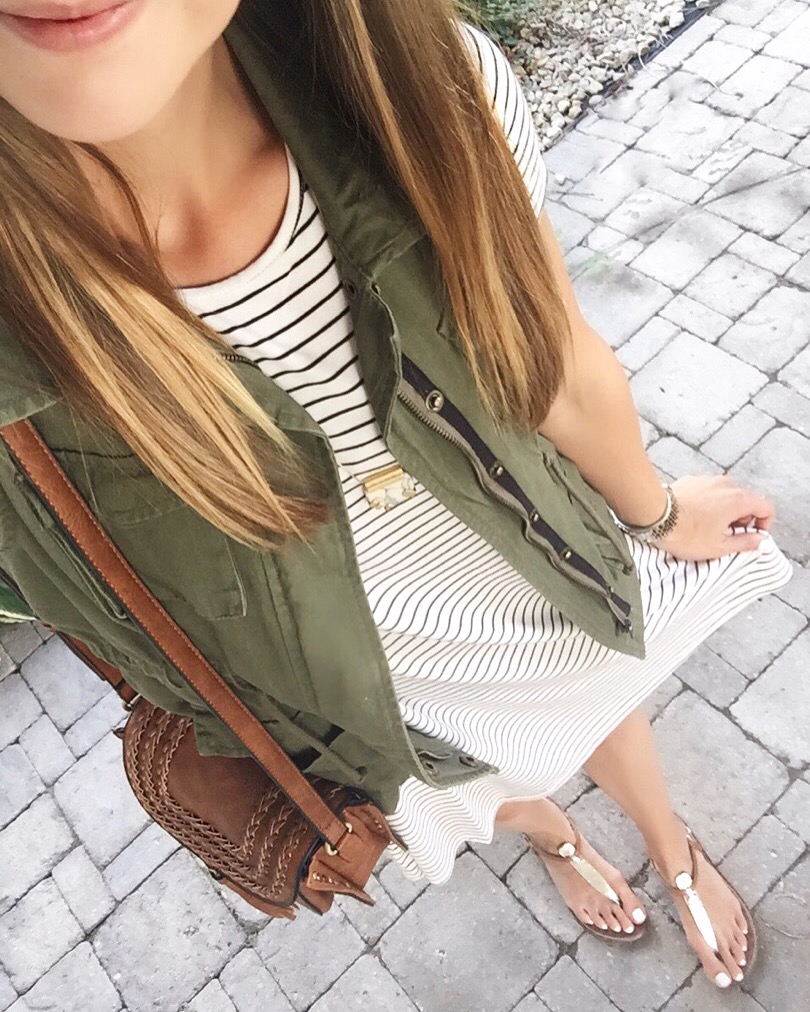 This t-shirt dress is AMAZE and is something that I am so happy I ordered. I love it so much that I am tempted to buy another for back-up when I wear this one out! It's super affordable (under $40) and comes in a few other colors, including this black & white stripe color. I ordered mine in a tall, which hits just above my knees and is the perfect length for work!
Shop the Look: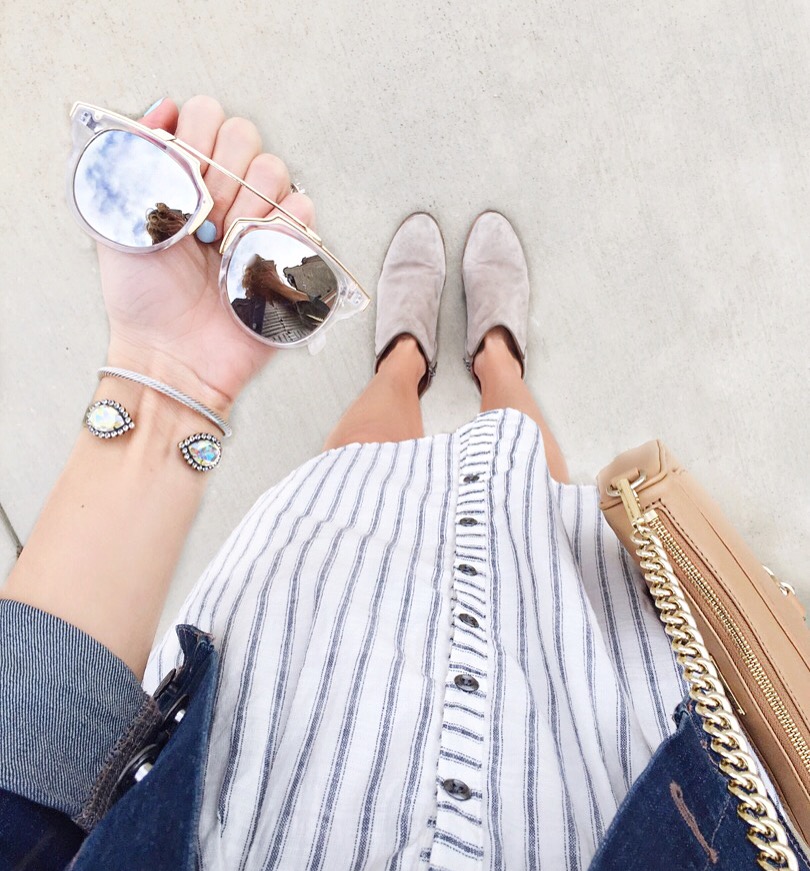 If you've been following my Instagram for a while, you'll already know that these ankle booties are my ultimate fave! Now that summer is winding down, they are officially back in action. I am so happy with how well they have held up the past year and a half;  honestly, I wore them at least 3-4x a week last fall/winter/spring, and they are still in great shape! I do have to use a suede brush every once in a while to clean them up a bit, but afterwards, they are pretty much as good as new!
Shop the Look: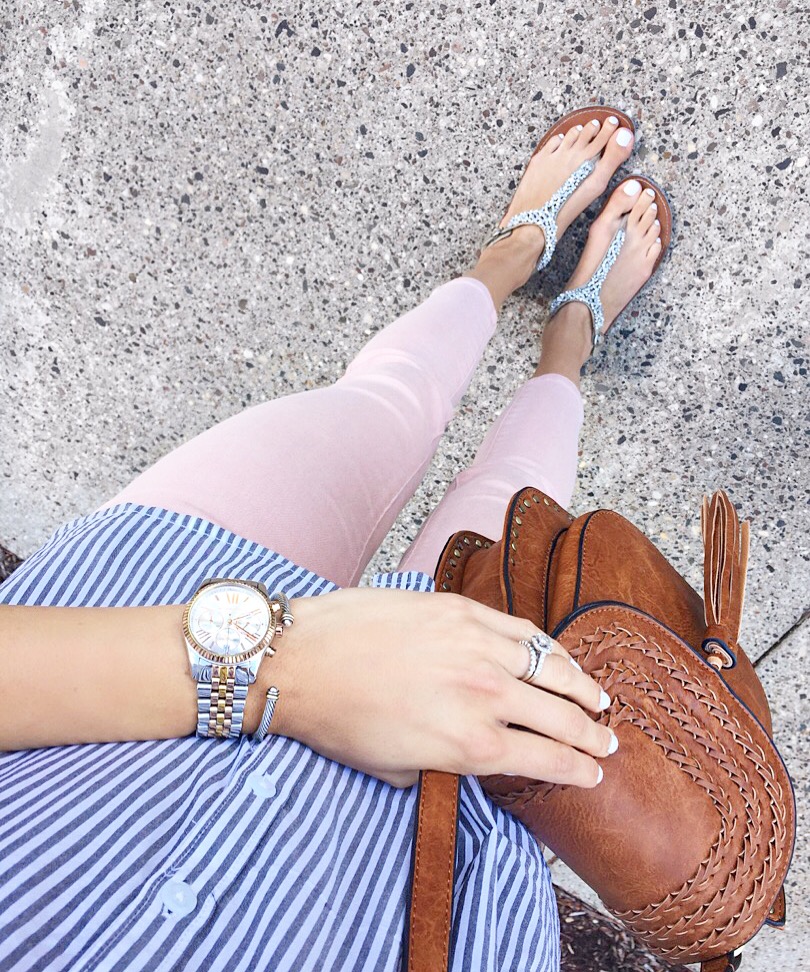 You can't see the too much detail of this top yet, but it's a short sleeve button-up and I'm obsessed. In fact, I've been super into any short sleeve button-up shirt lately. They are just so cute! I like how they are a boyish, yet chic. (And so comfortable!) I just picked up the one I'm wearing and a plaid one recently at Nordstrom Rack. Also, My cropped blush pants are on clearance in stores at Target (sold out online) — snag them while you still can!
Shop the Look: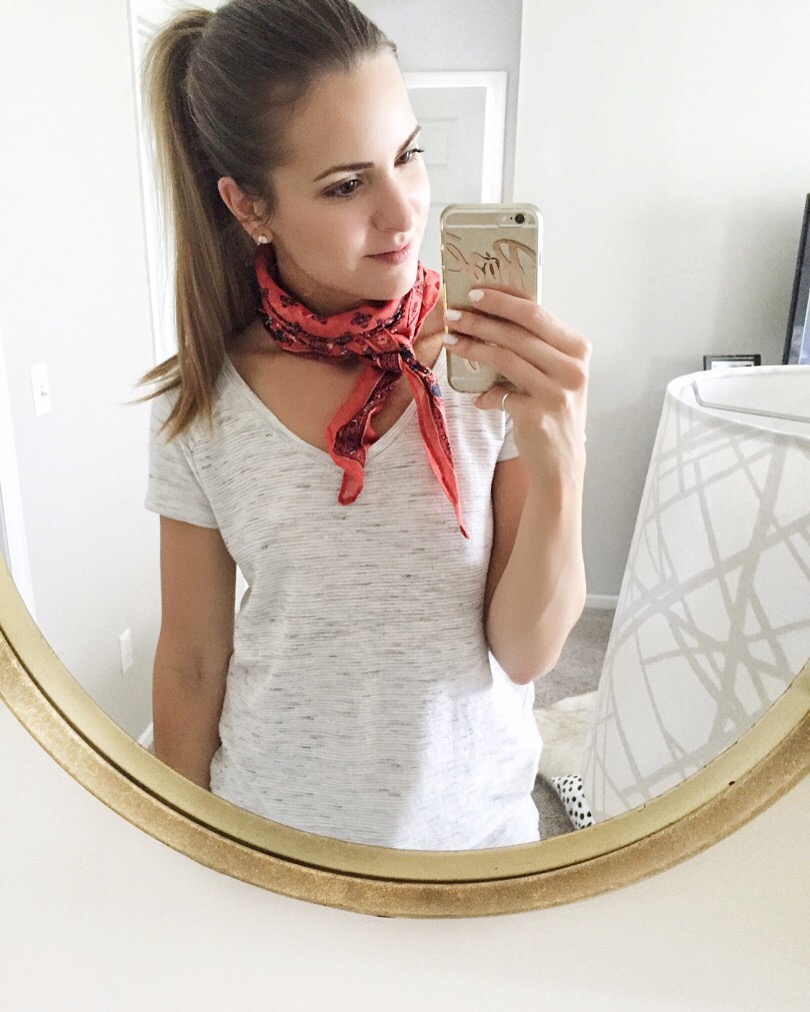 I have been seeing the comeback of neck scarves all over pinterest and blogs, so I decided to try it out myself! Personally, I think it looks adorable and sophisticated. I know it's kind of a bold statement, but I love it! People are usually hesitant to try out new trends, but trust me: it won't be long until everyone else hops on the bandwagon! I picked up this exact scarf at American Eagle, but I linked up lots of options in the widget below.
Shop the Look: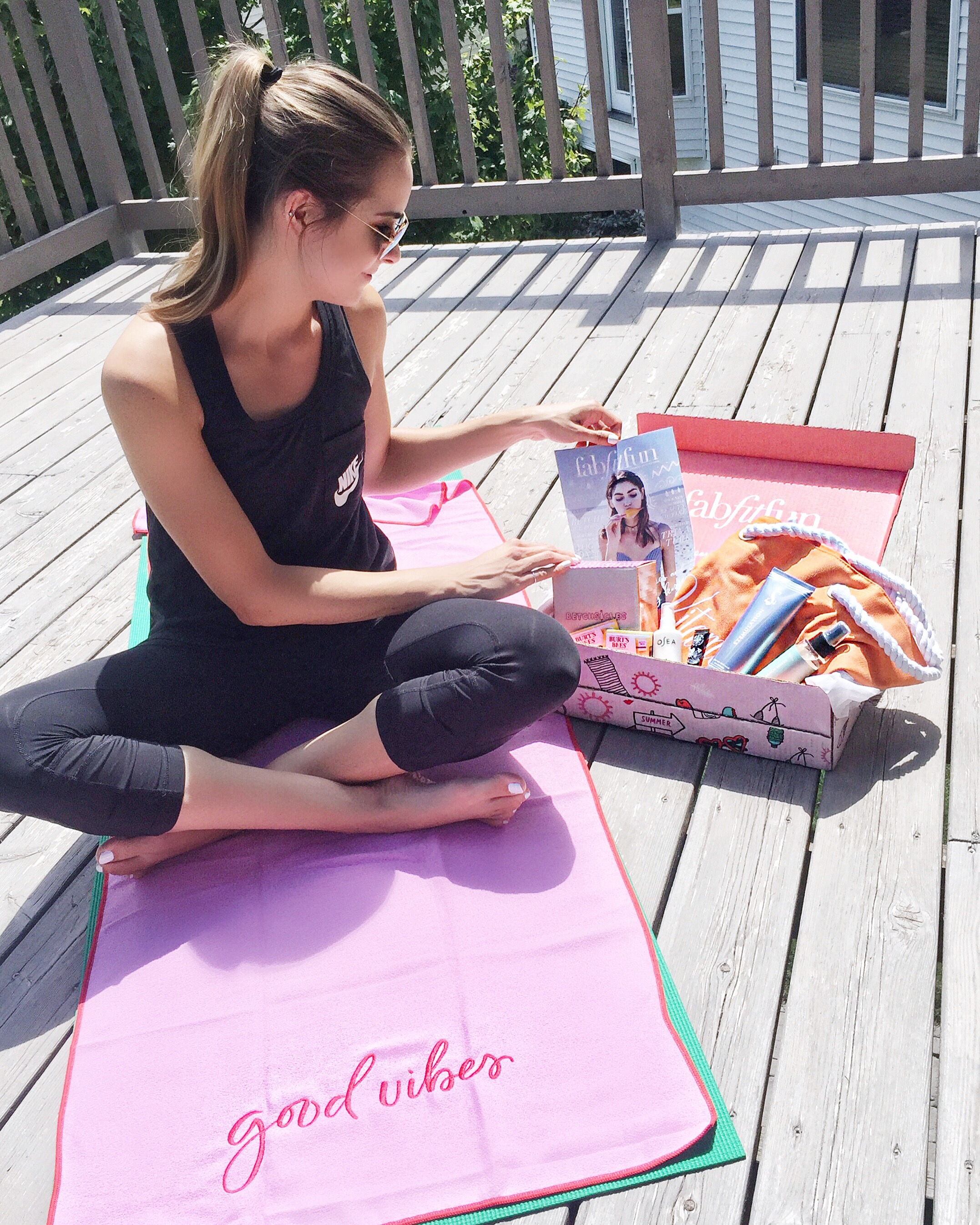 I was given the opportunity to try out FabFitFun and share what I received on Instagram, and it's amazing! You get a full box of seasonal full-size goodies, and you'll feel like it's your birthday. Each item is either Fab (typically makeup or skincare), Fit (something fitness-related) or Fun (like these popsicle molds!). Get $10 off your first box with code 'STYLE10'! #FFFpartner
Shop the Look: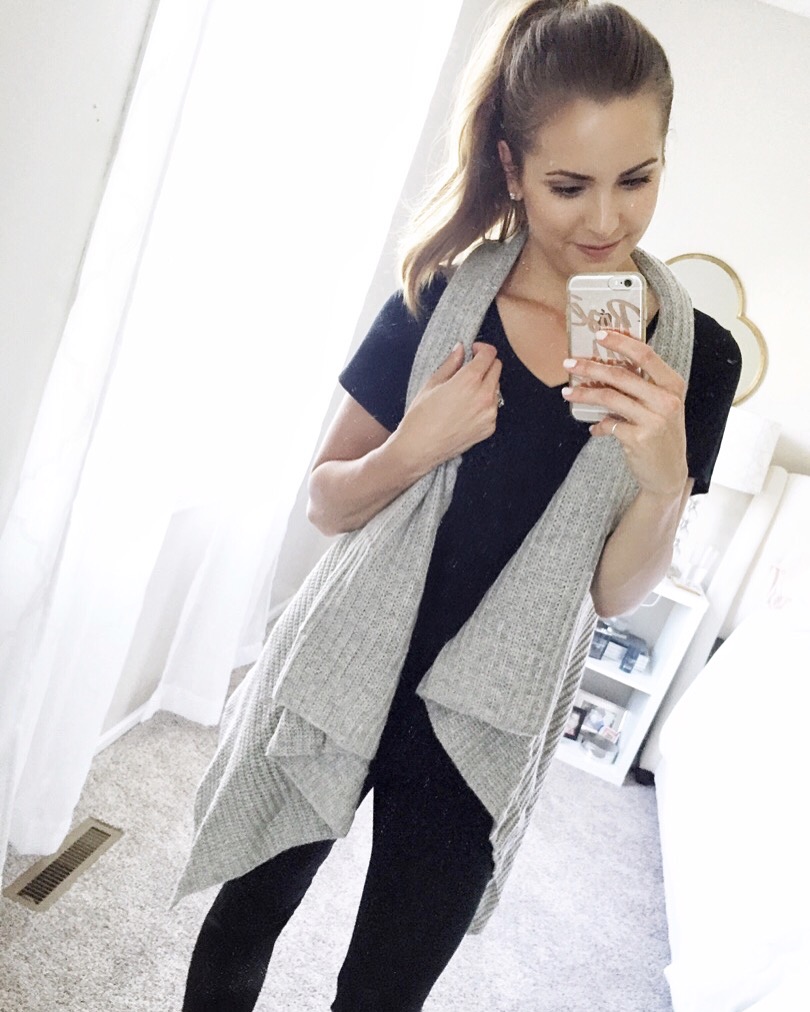 This knit vest is going to be gold when it gets colder. It's warm, stylish and a great layering piece. I can't wait to wear it over tunics, flannels and blouses! It also comes in burgundy and black.
Shop the Look: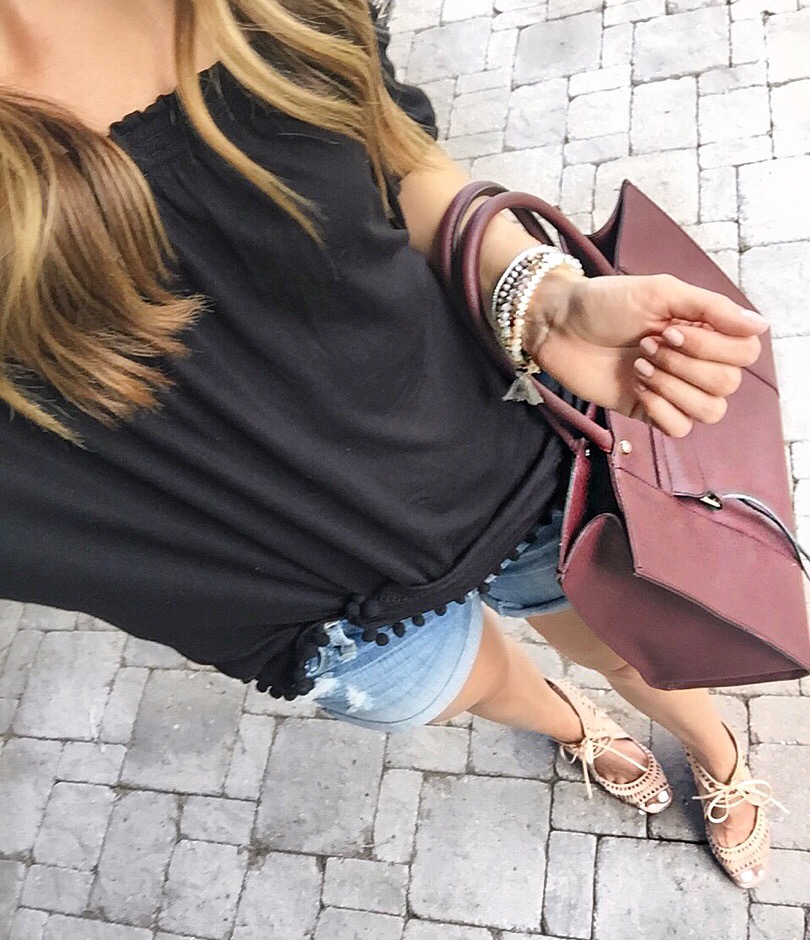 I blogged this pom-pom off-the-shoulder top back in early spring, and it is still one of my faves! And these wedges are the bees knees.
Shop the Look: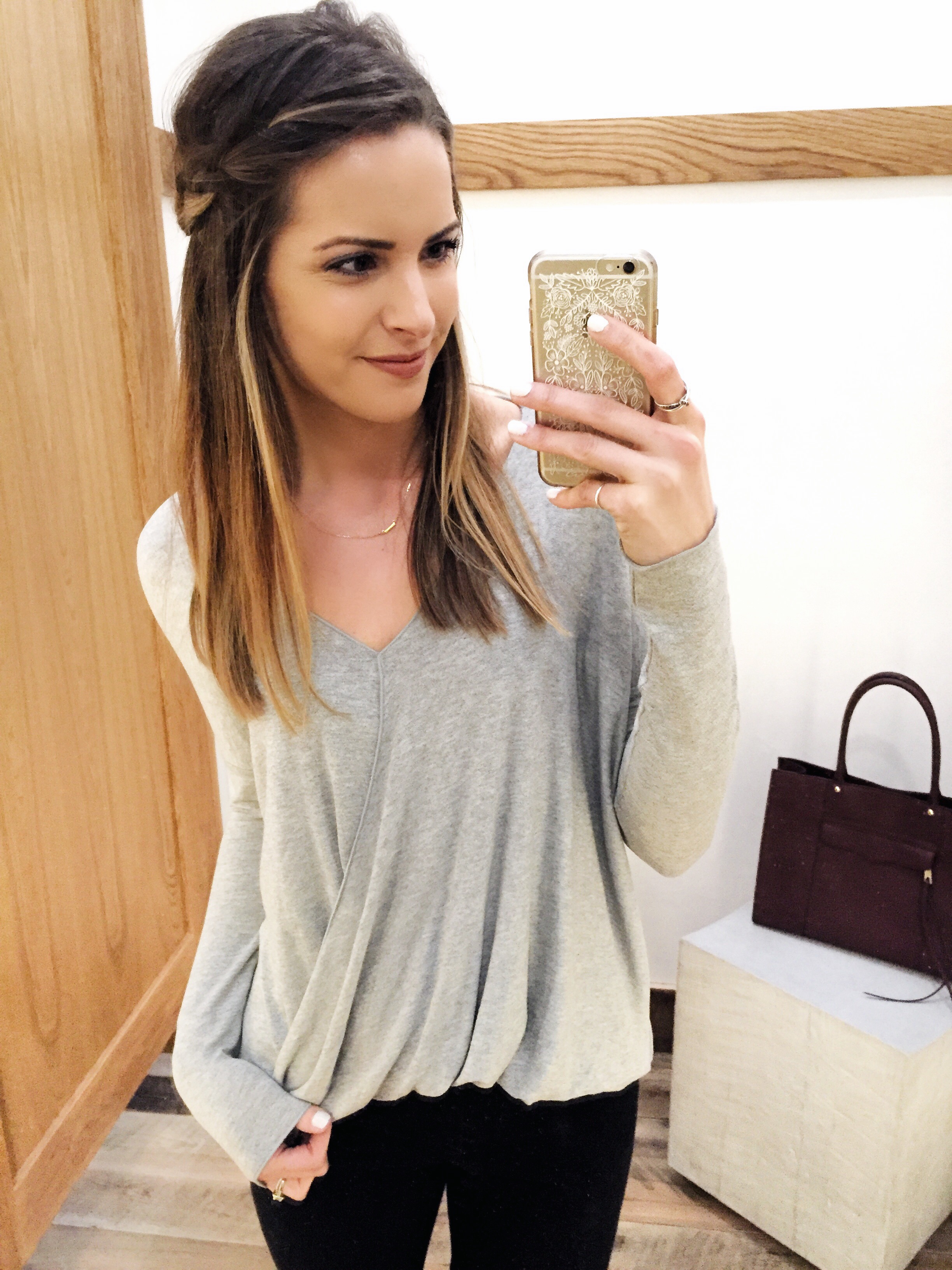 I re-grammed this image last week, because this cozy top is on major sale! This gray color is now out of stock, but it's still available in black and ivory. Sizes are running out quick, so act fast!
Shop the Look: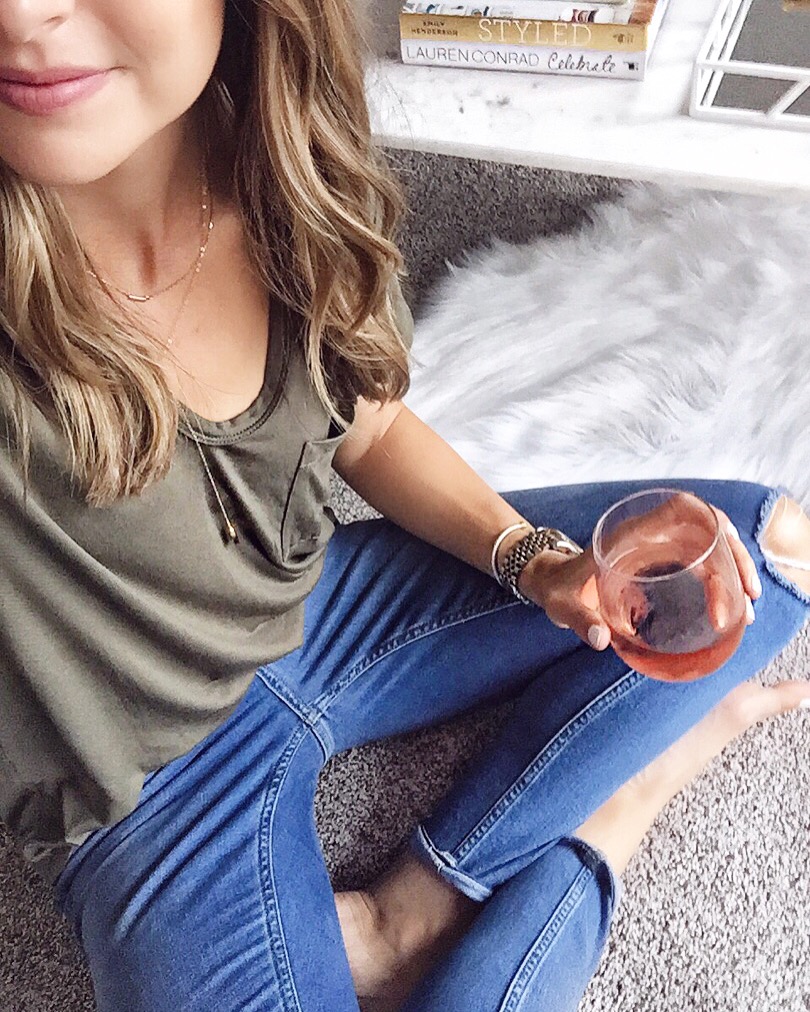 Fave v-neck tee, ripped jeans and rose. Give me these 3 things and I'm one happy camper.
Shop the Look: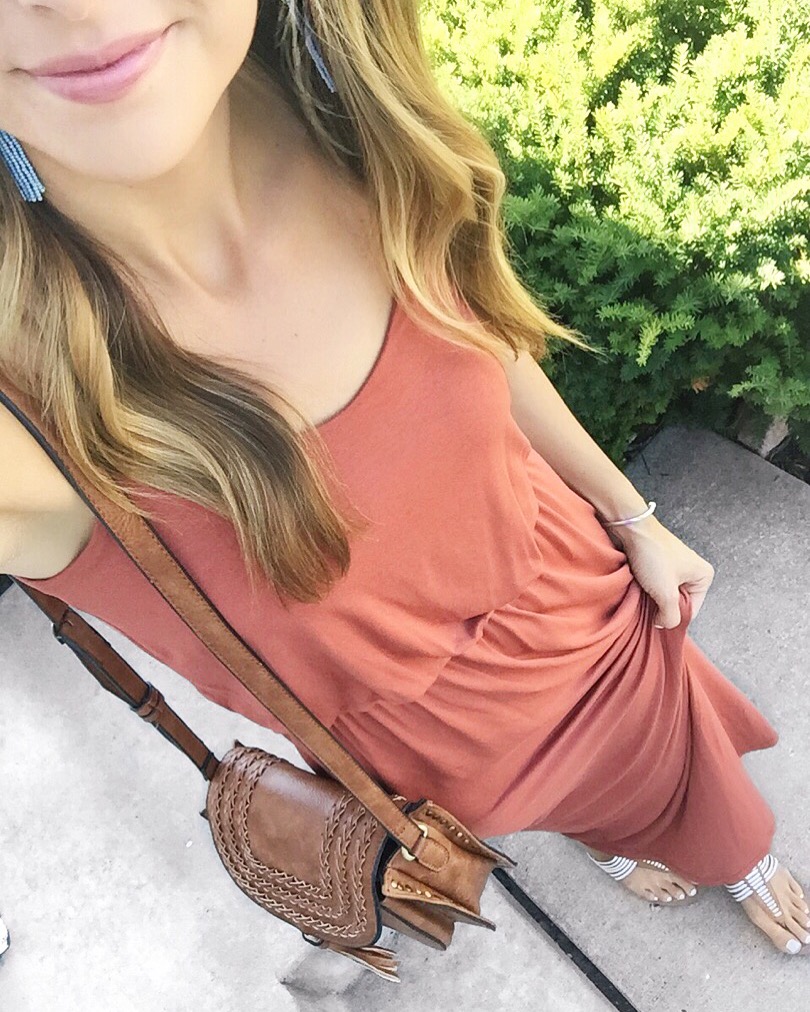 The ultimate maxi dress in the prettiest marsala color. It's going to transition so well into fall! Soon I'll be layering it with a denim jacket, utility jacket or a cozy cardigan.
Shop the Look: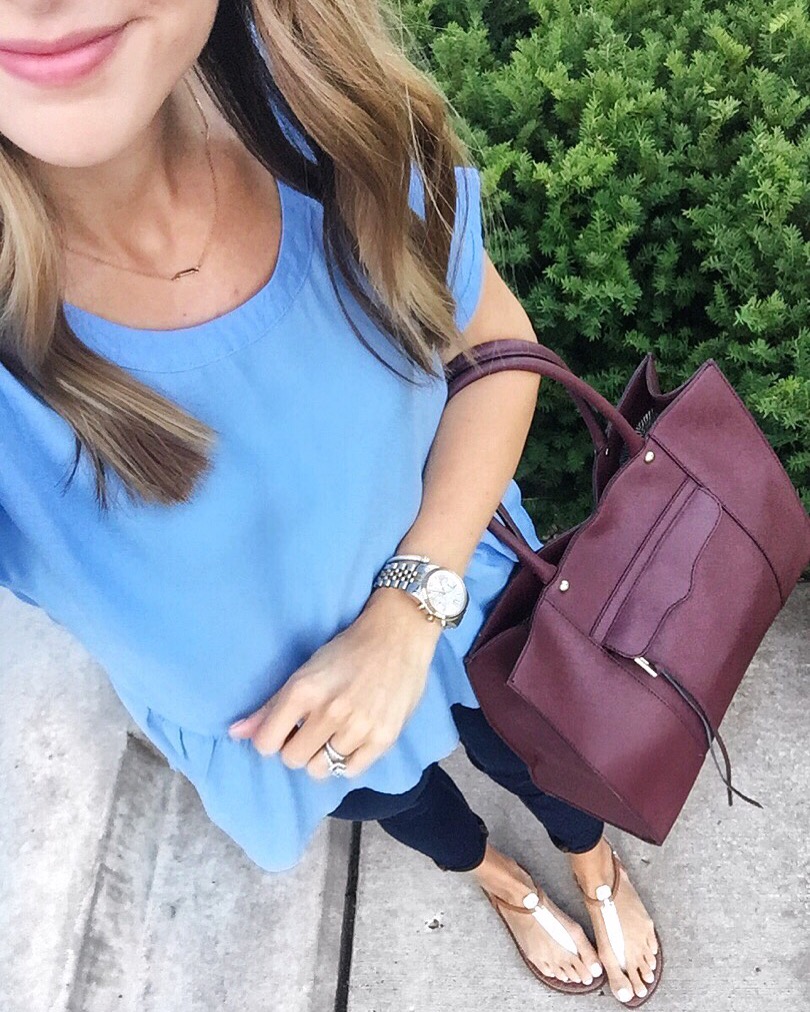 I wore this on my first day of work on Monday. 🙂 I stayed comfortable, thanks to this roomy peplum tee!
Shop the Look: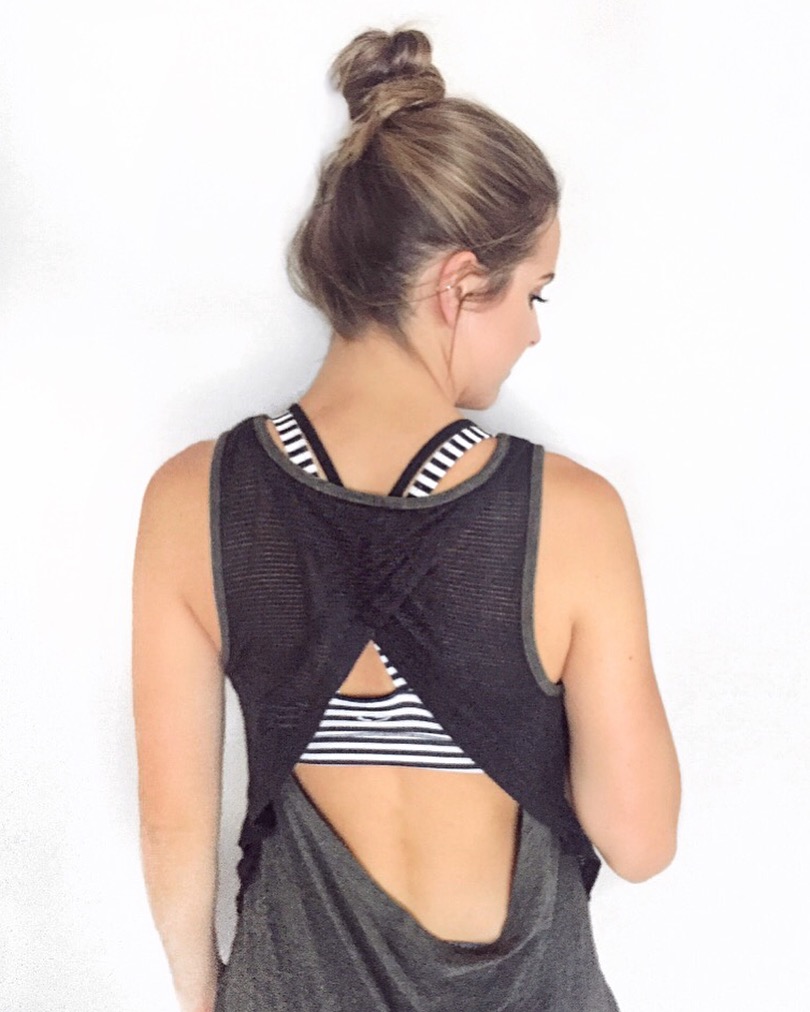 How cute is this open-back workout tank? And the strappy striped sports bra underneath? The look & quality of these pieces remind me of Lululemon, but for a fraction of the price! Both the top and the sports bra are $20 each, and you may be able to catch them on sale, too. 🙂
Shop the Look:
---
Happy FRI-YAY! I figured it was time for a much overdue Instagram Recap. 🙂 A ton of my posts include items that are recent purchases or on sale!
This weekend will be pretty relaxing for us, but I do have a bestie's bridal shower on Saturday! I also hope to do some blog shoots with T. 🙂 Have a fabulous weekend!
xx, Taylor