Fall/Winter 2016 and 17's sweater game has been SO good! From the lace-ups, to choker sweaters to over-sized cowl necks, I am a part of each fan club. 😉 One sweater that has made their new debut is THIS gorgeous twist back/knotted sweater. Want to know the greatest part? It can be worn backward or forward! So technically, it's a twist front/back sweater. Who doesn't love versatility? I first saw this style sweater on JoJo's snapchat (from The Bachelorette), and I knew I neeeeded it hanging in my closet.
The fit is oversized, which is just how I like it (the cozier the better!) and can be easily worn off the shoulder, like I did. It comes in a few different colors, but I love this dark red for the winter season. High-waisted jeans look best paired with this sweater, as it does run a little shorter from the twist. These are my favorite dark wash skinny jeans; I wear them at least 2 times a week! They are so comfortable and don't get saggy after wear.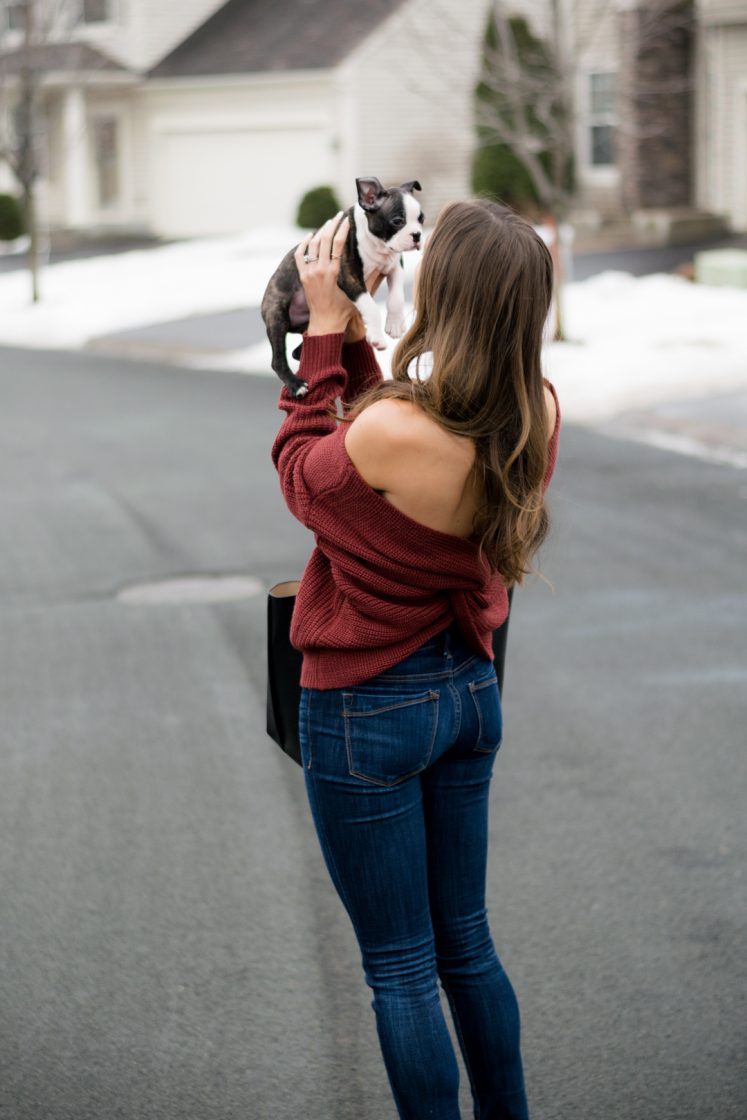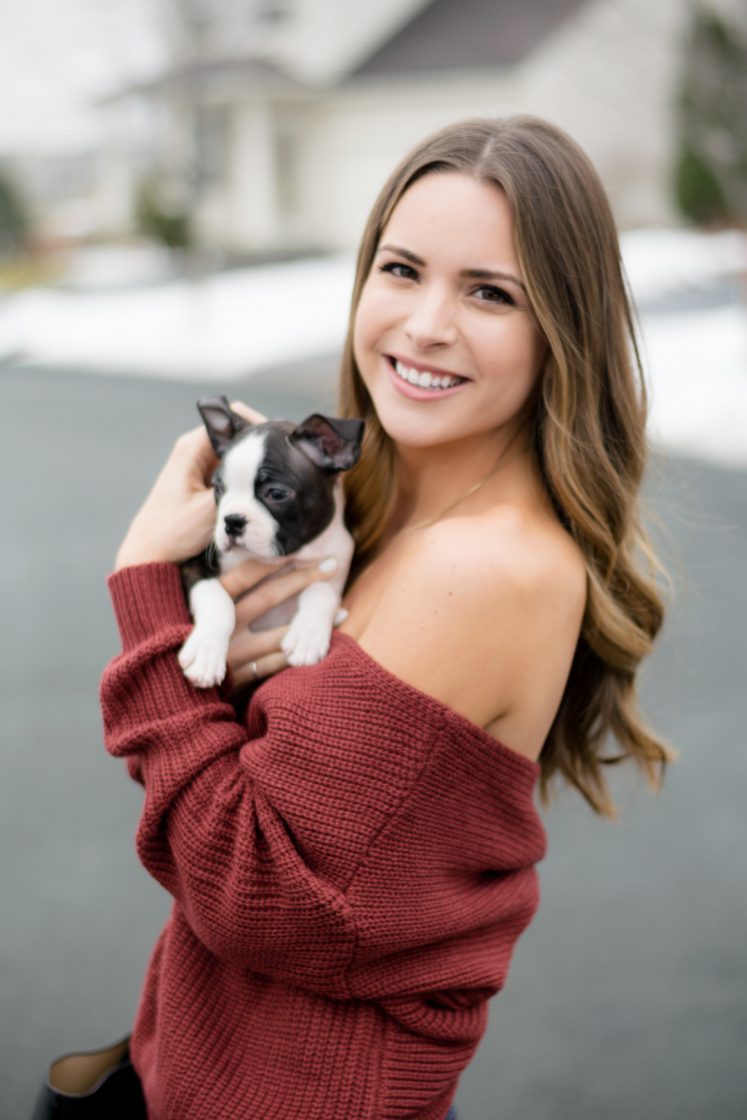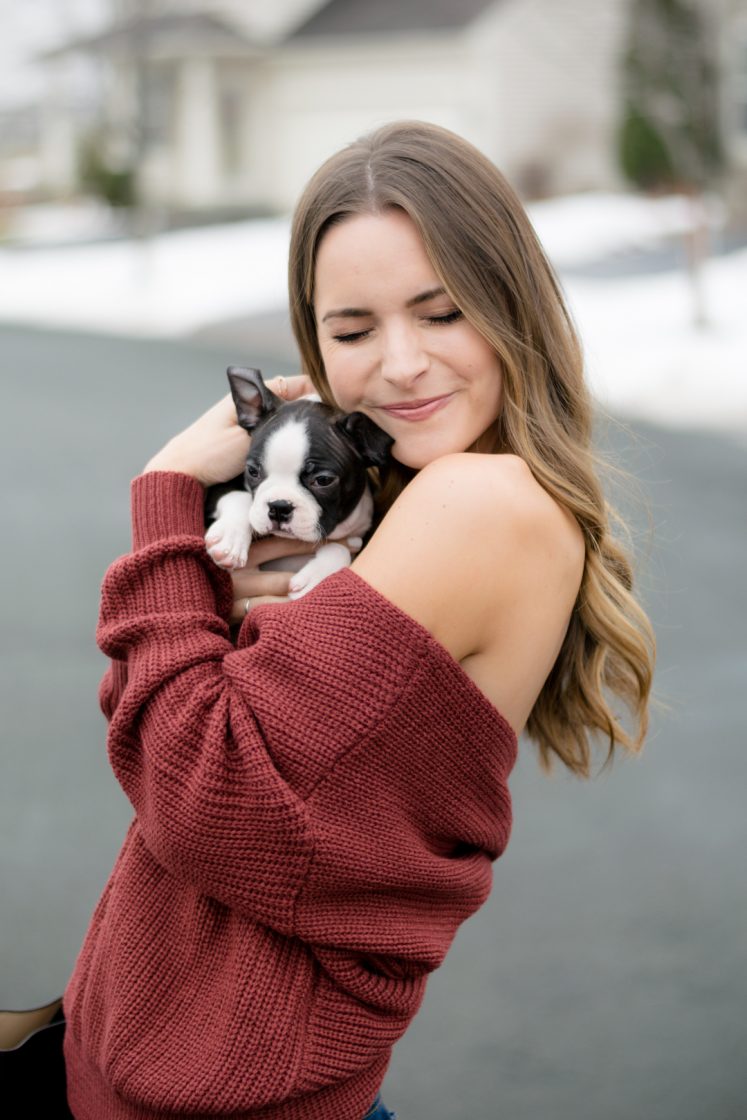 Already an obsessive fur mama…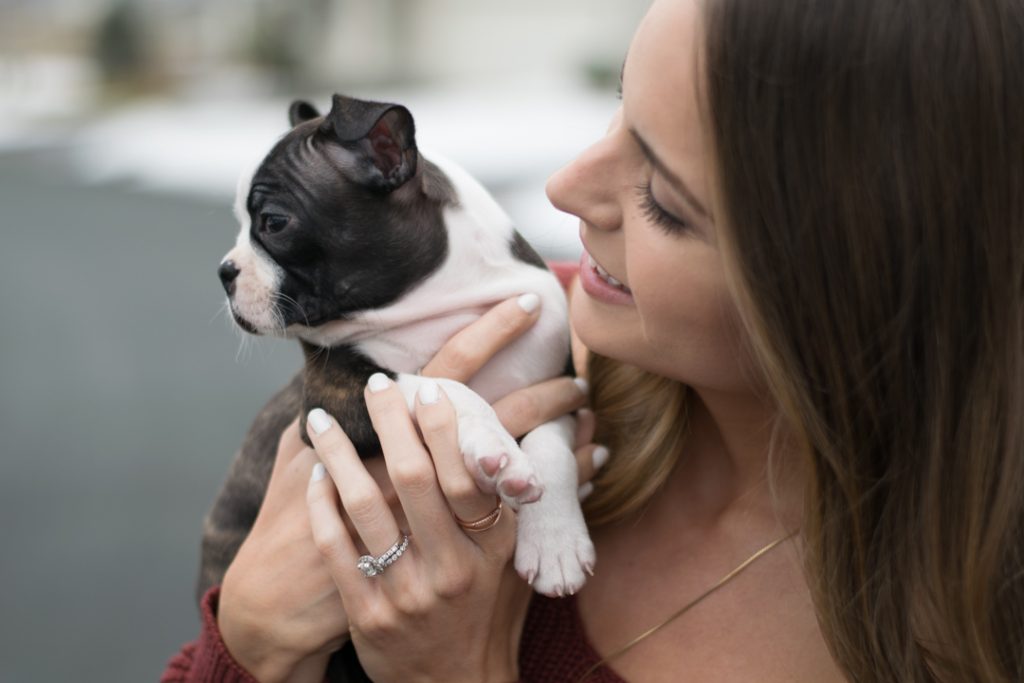 Brucey had to made a little appearance. 🙂 He makes one cute accessory! Haha, kidding. PS – This gorgeous rose gold X ring I'm wearing on my pointer finger is from Blush & Bar!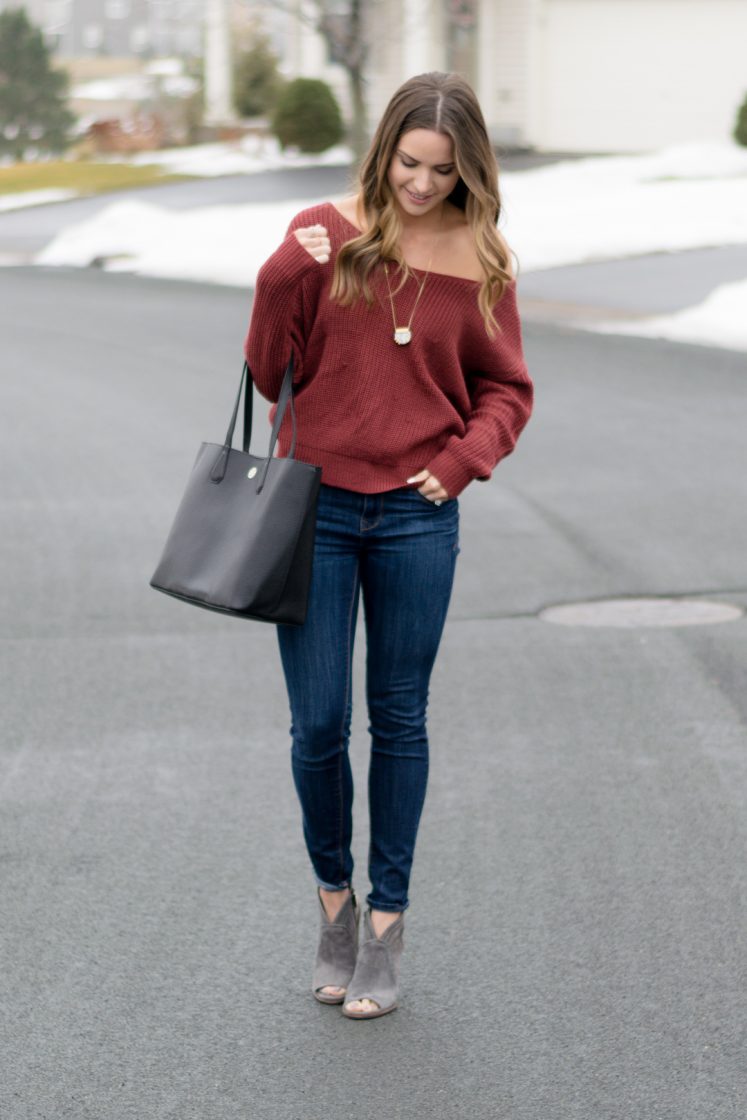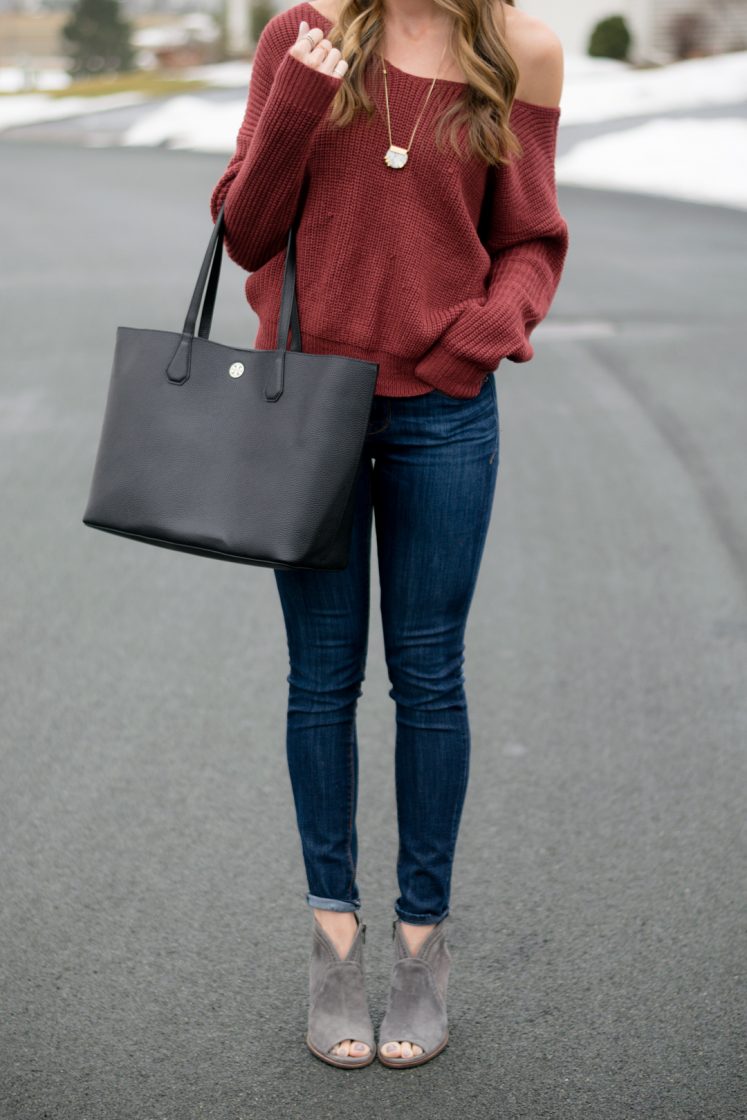 I just purchased this Tory Burch tote off of Poshmark! It was brand new with tags, and I got it nearly 50% off. Such a steal!!! Follow me @taymorganbrown if you'd like to shop items I'm selling – I'm beginning to do a little spring closet clean out!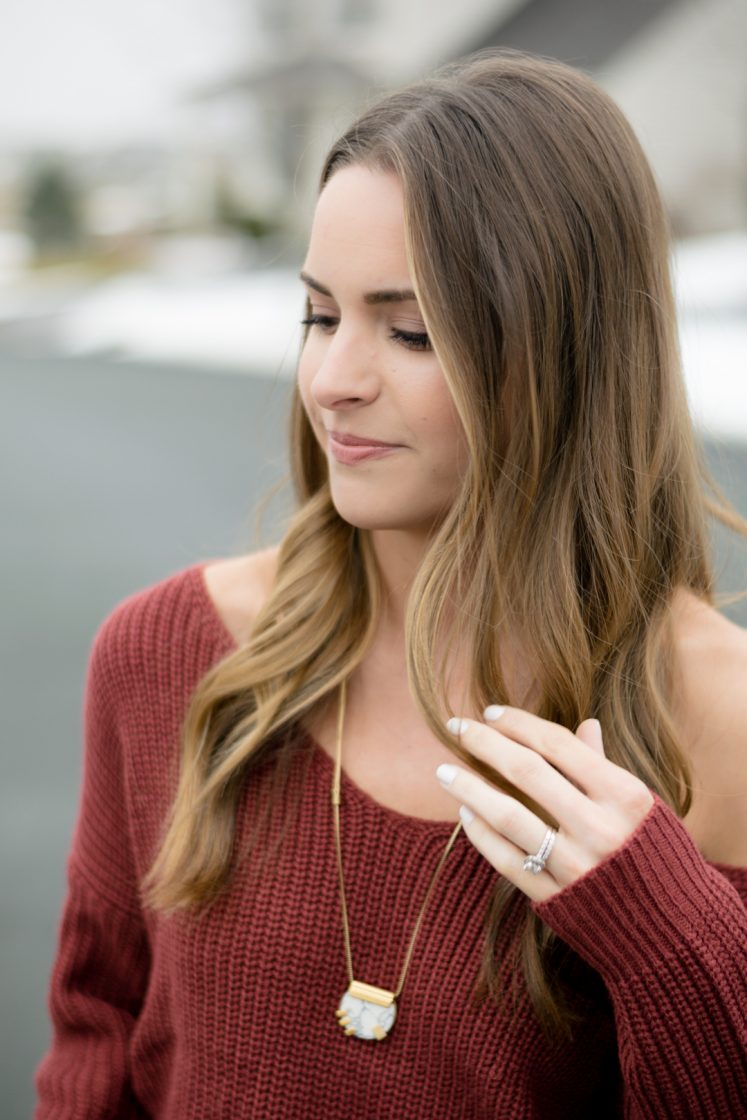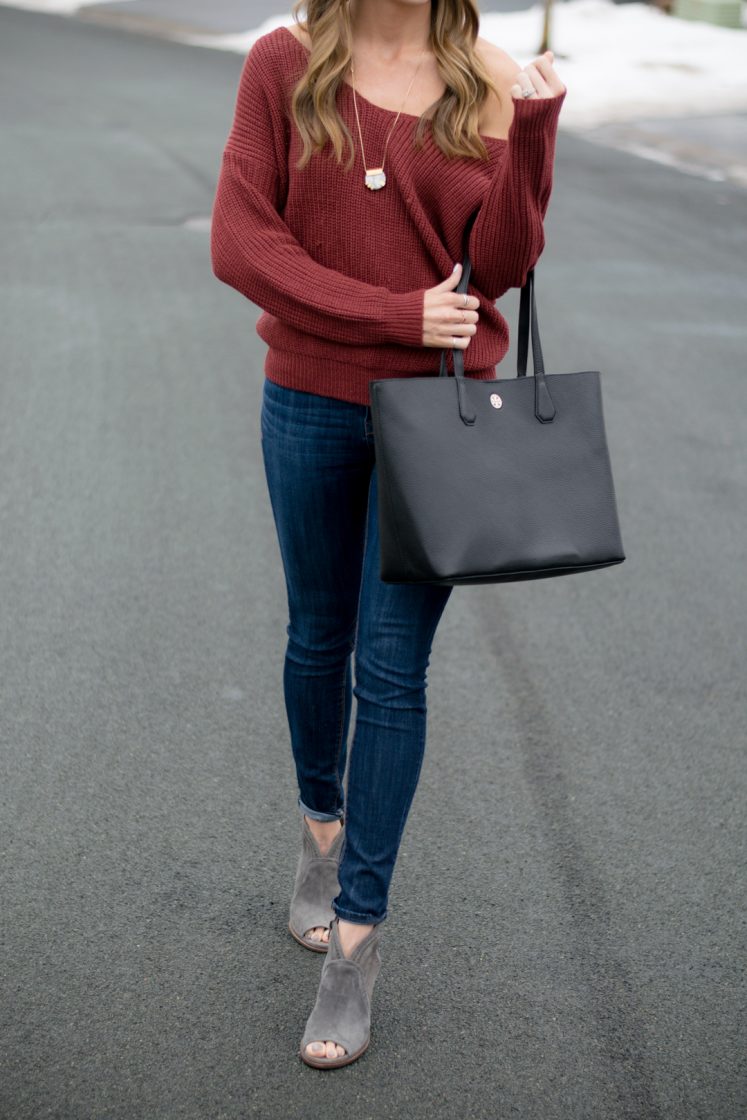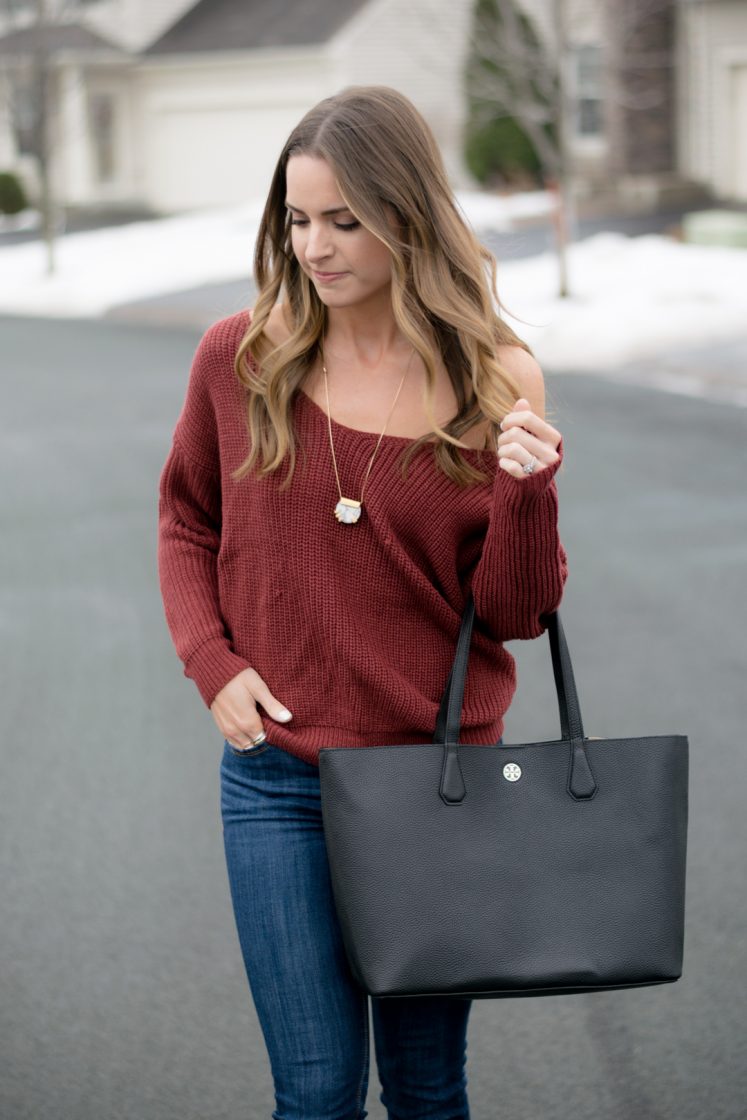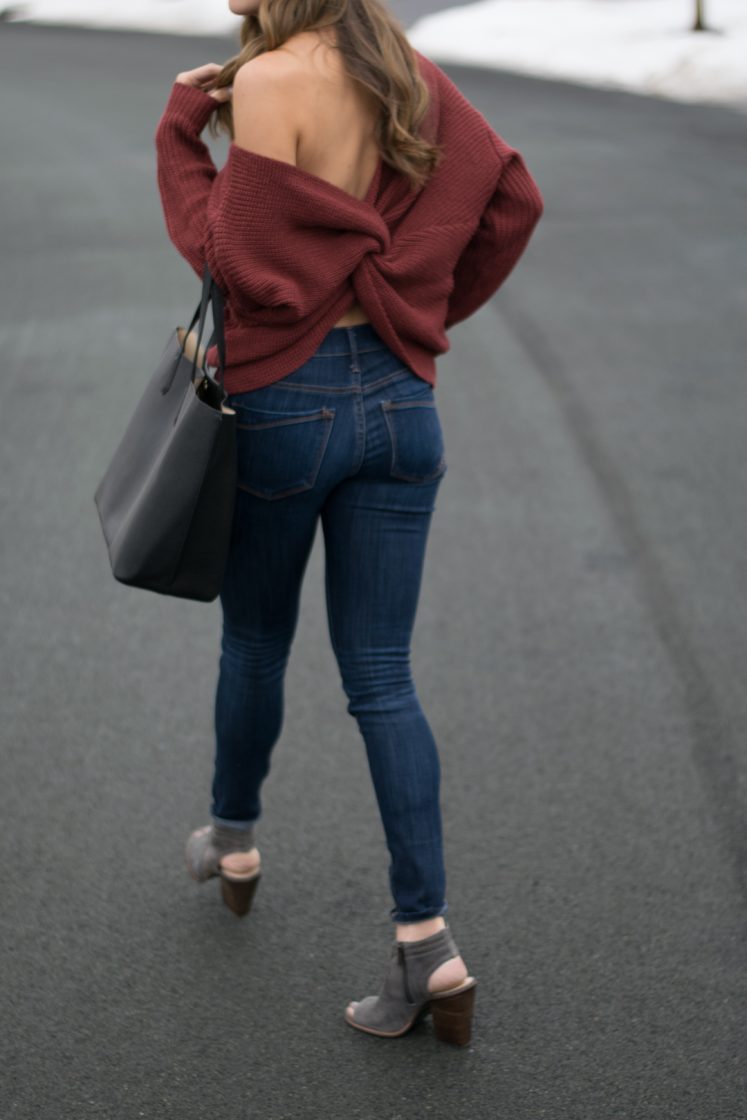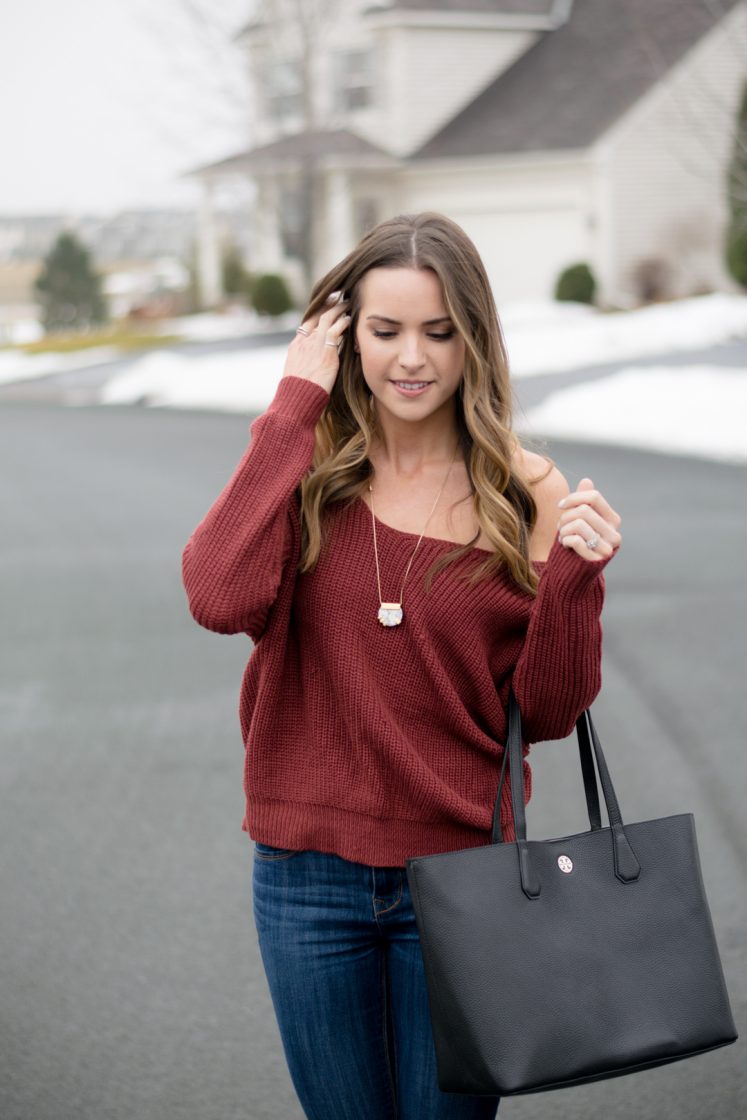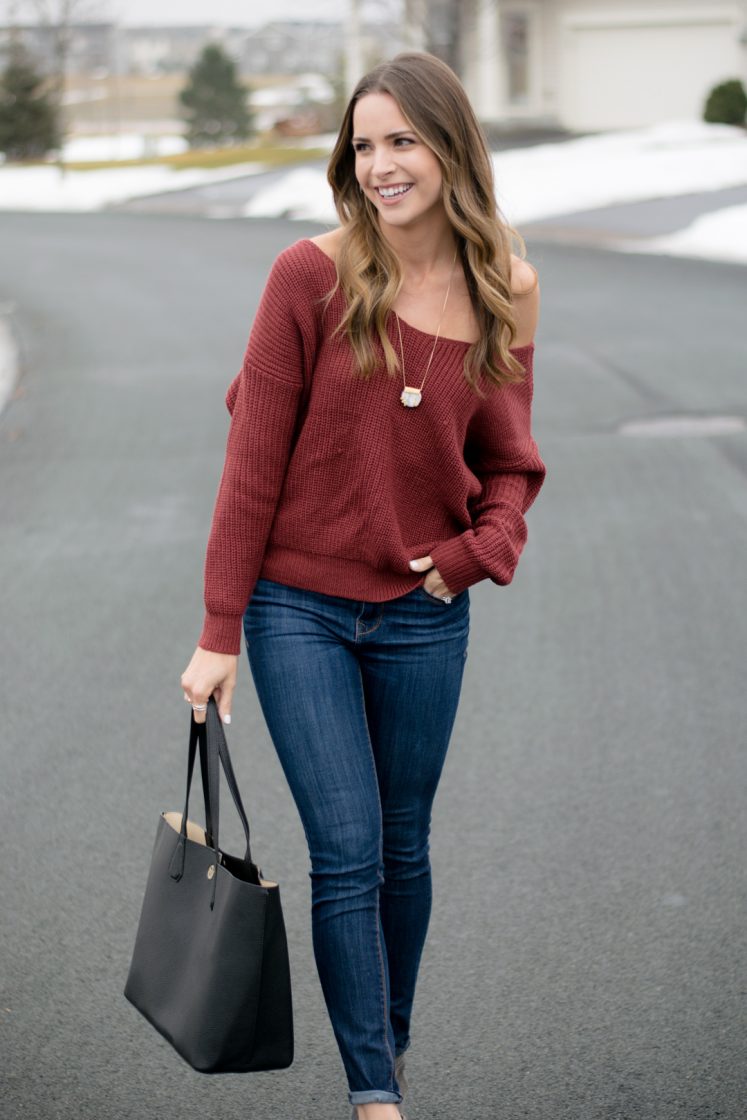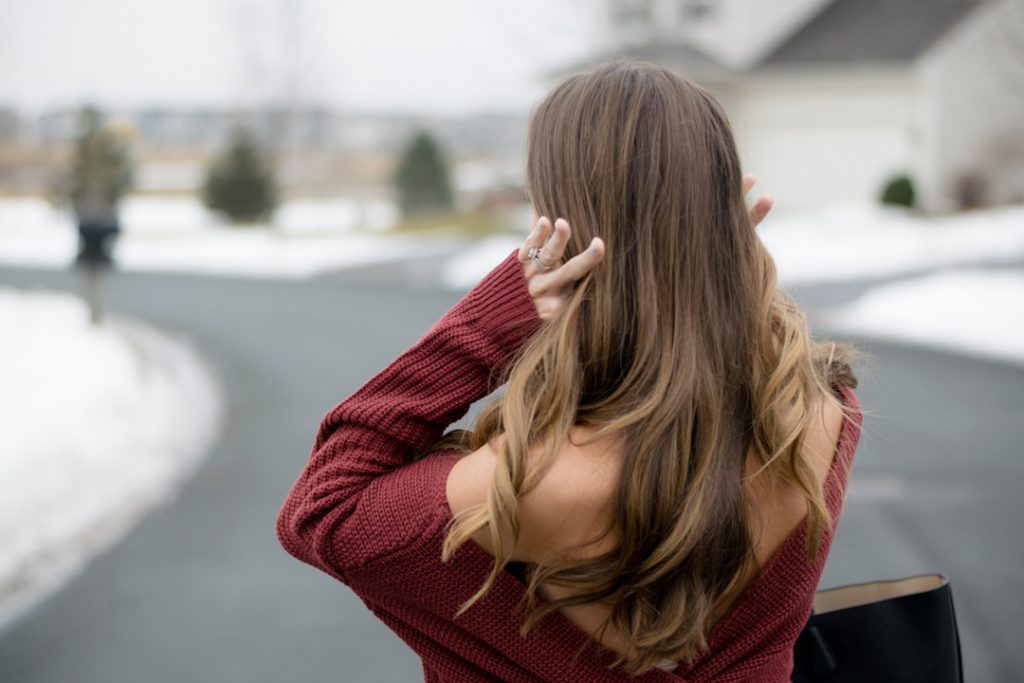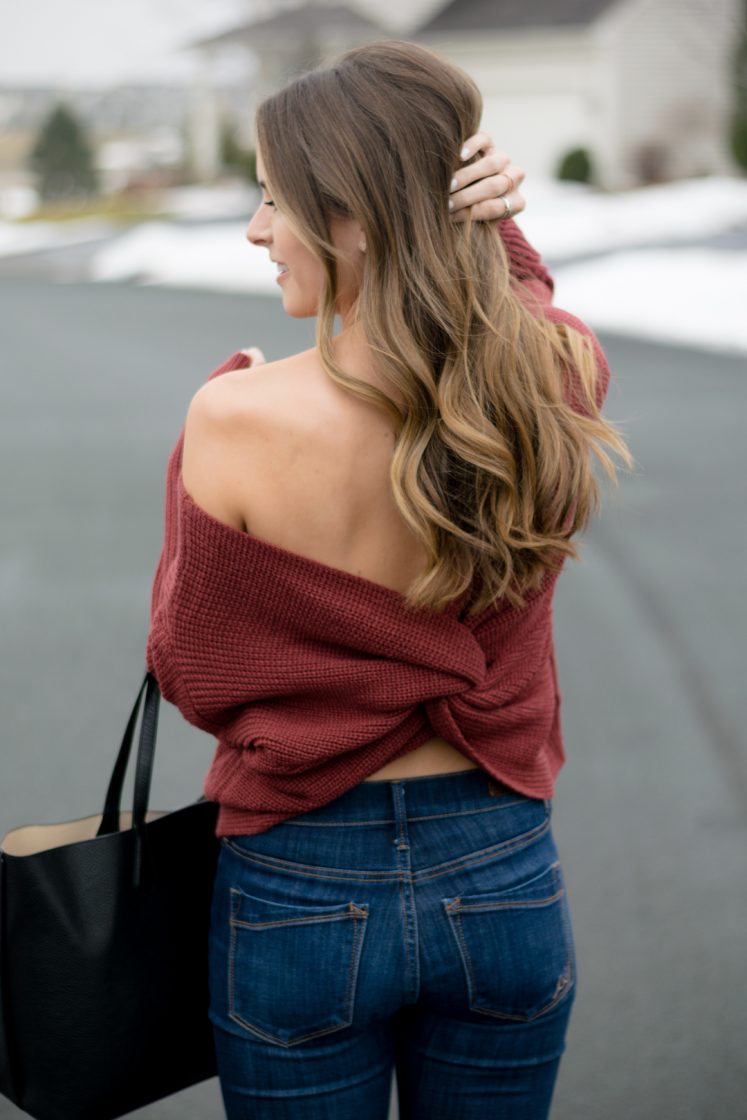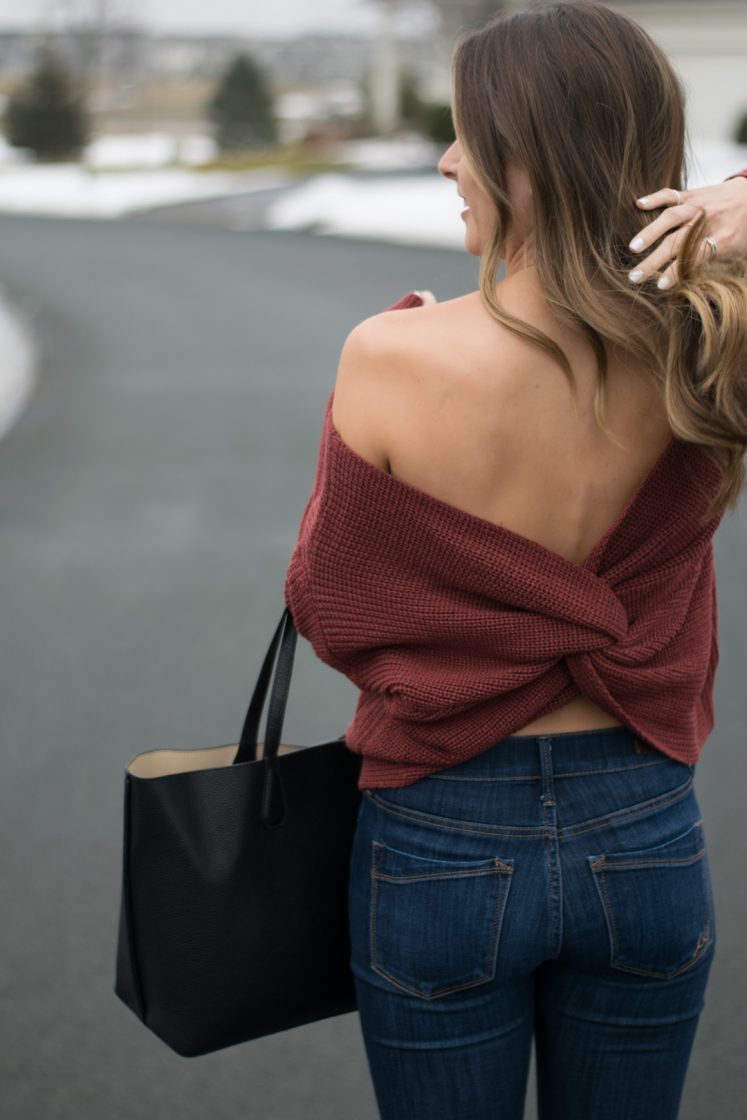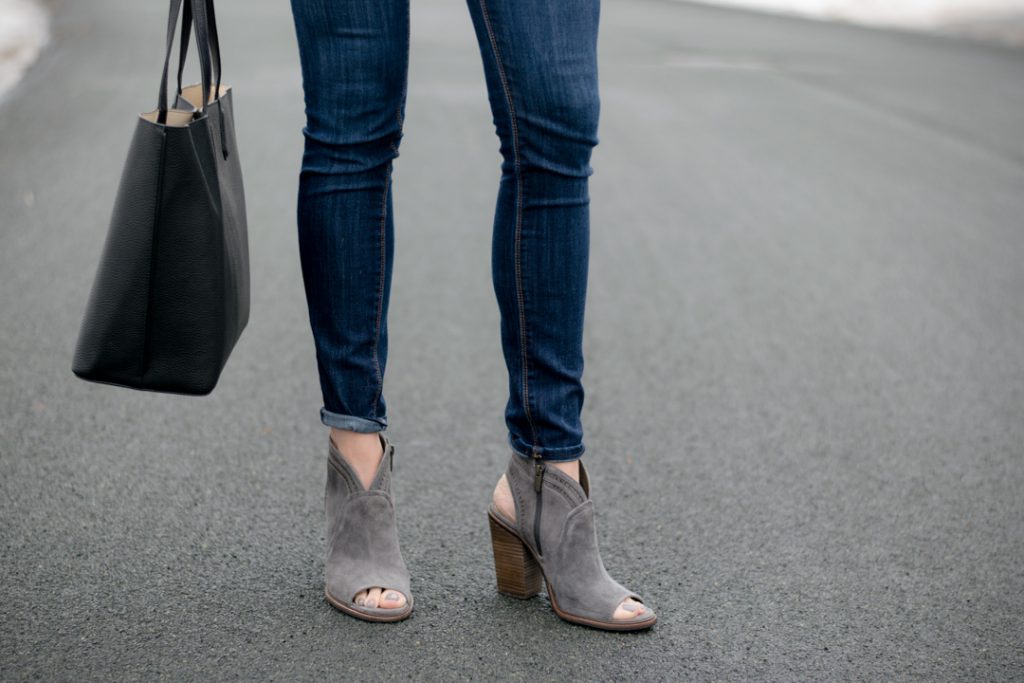 Temperatures in MN have been warmer than usual, so I busted out my peep toe booties! These babies sold out fast when they came out last fall, but they are fully restocked in all sizes!! They will transition perfectly into spring.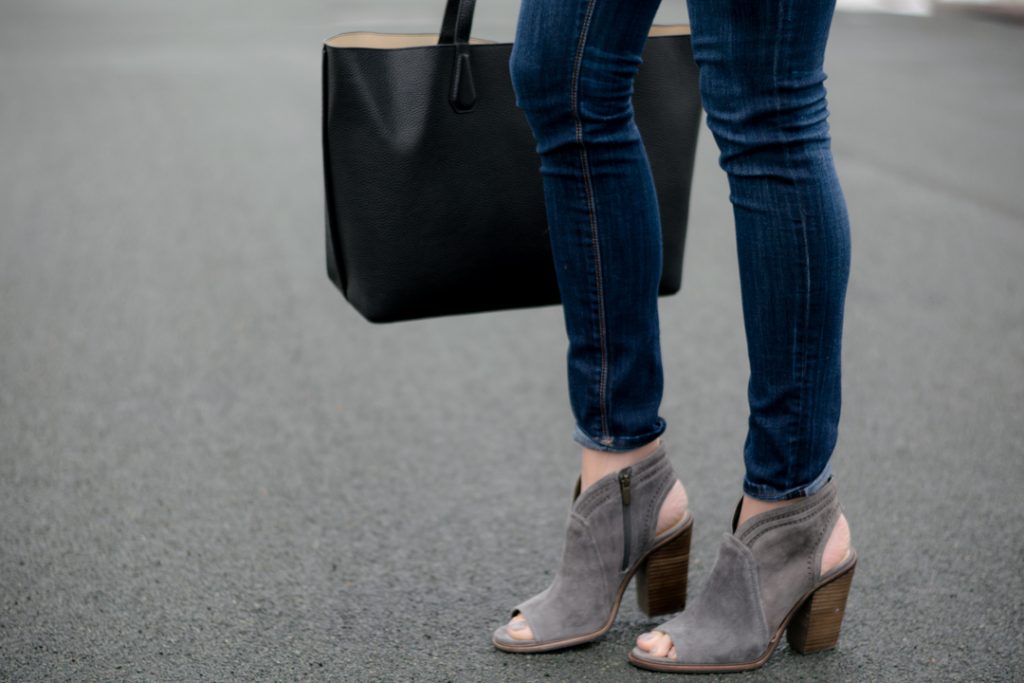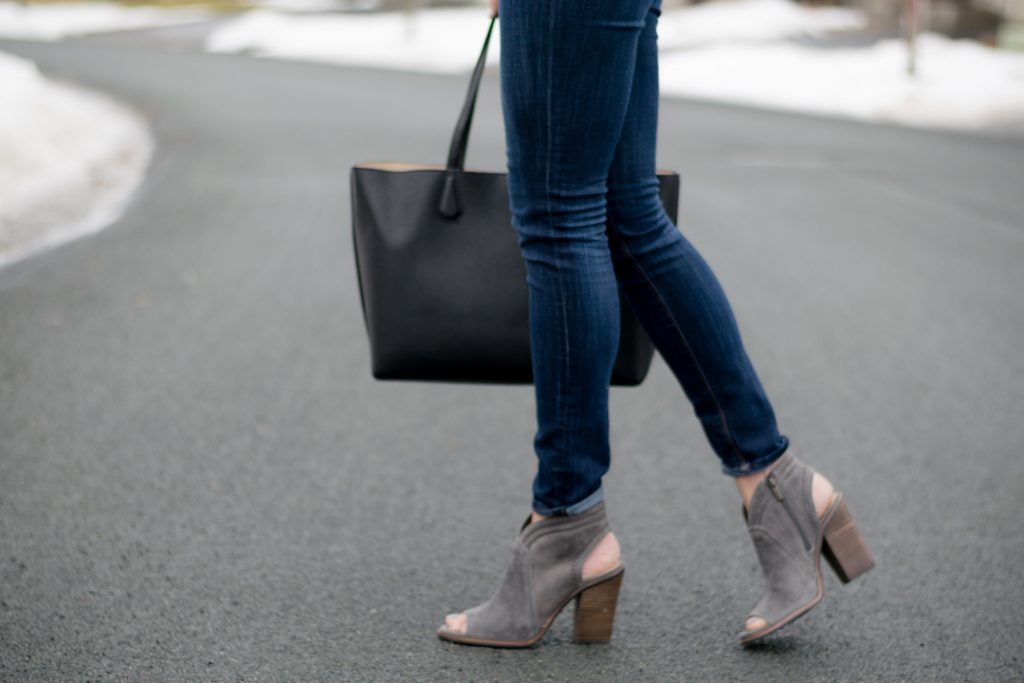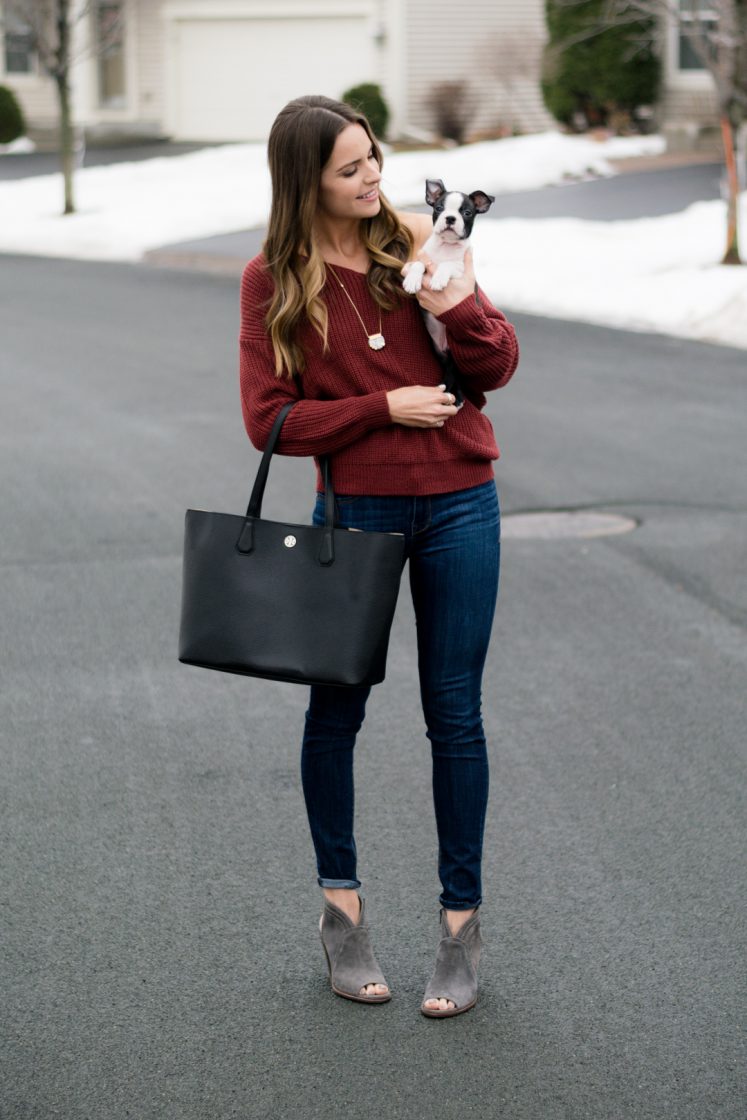 WHAT I WORE:
Twist Back Sweater c/o | High-waisted Skinny Jeans | Tote | Marble Necklace (old, from Madewell. Similar HERE/HERE) | Peep Toe Booties
Is there anything you guys would like to see for V-Day/Spring? Let me know in the comments, and I'll start planning accordingly. 🙂 Happy Hump Day!