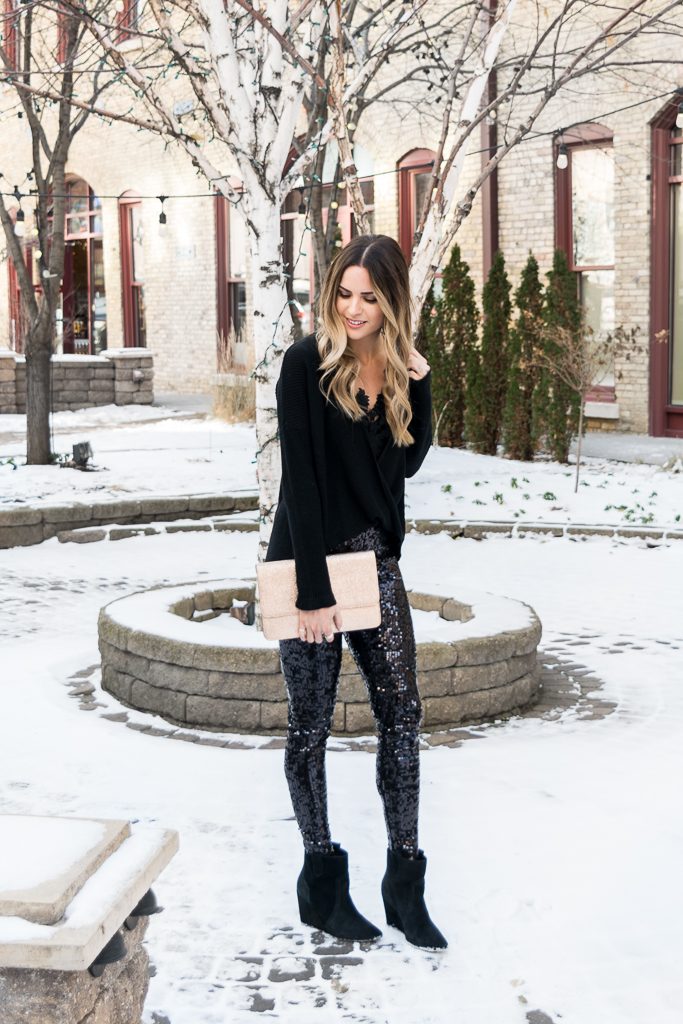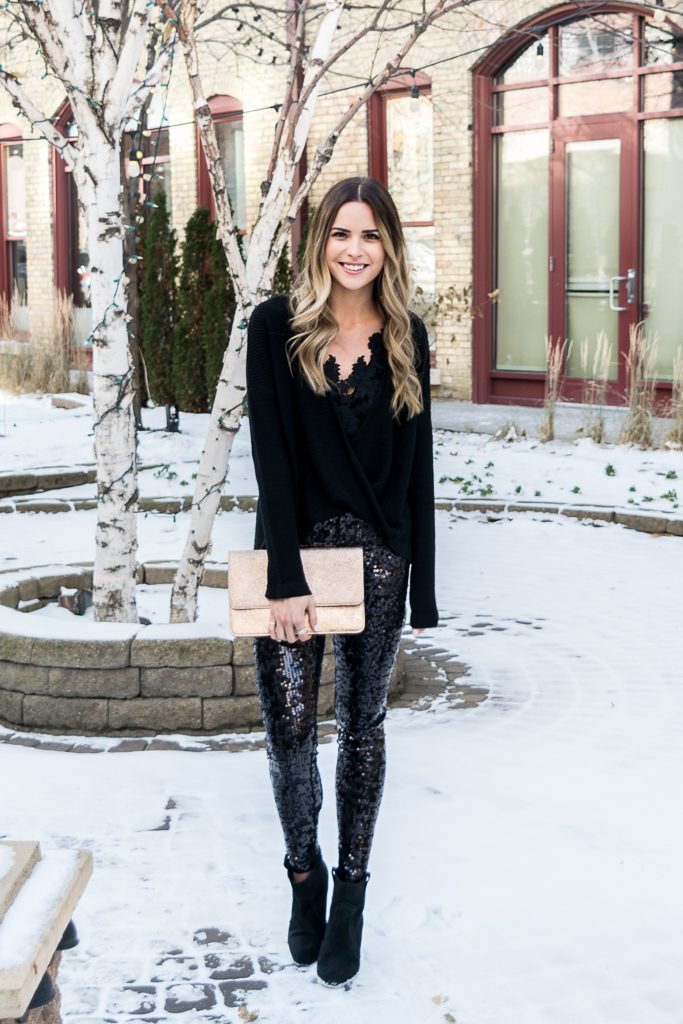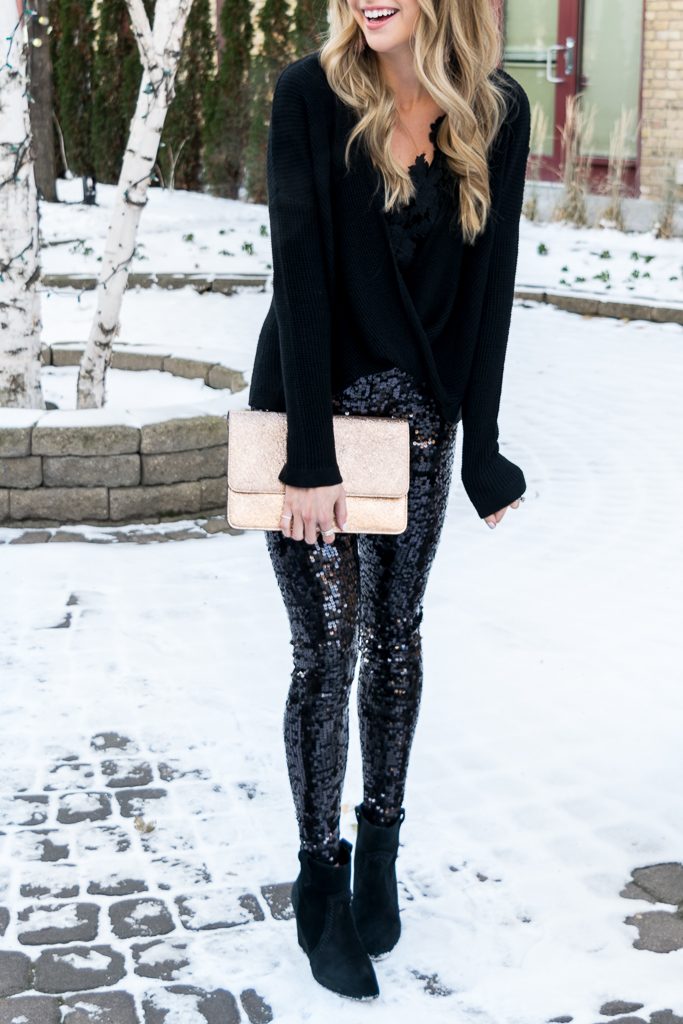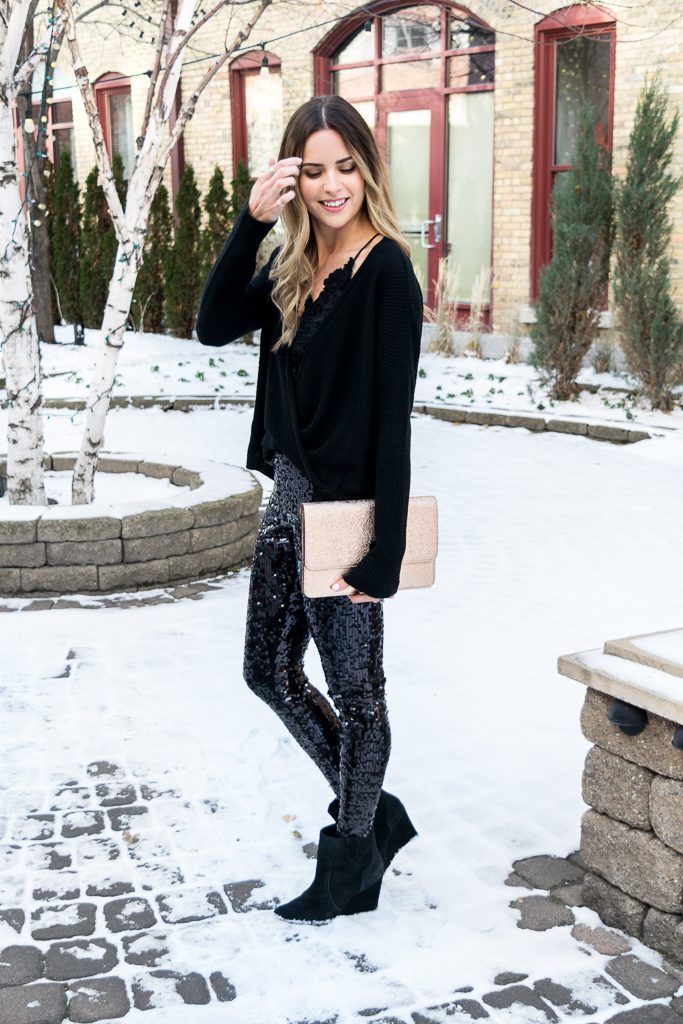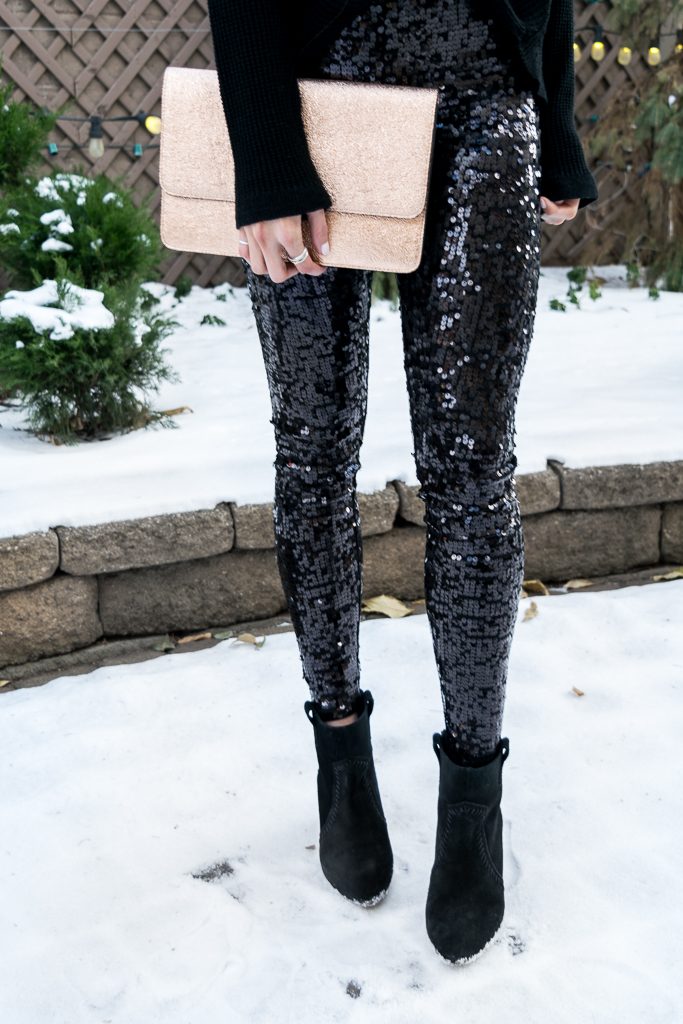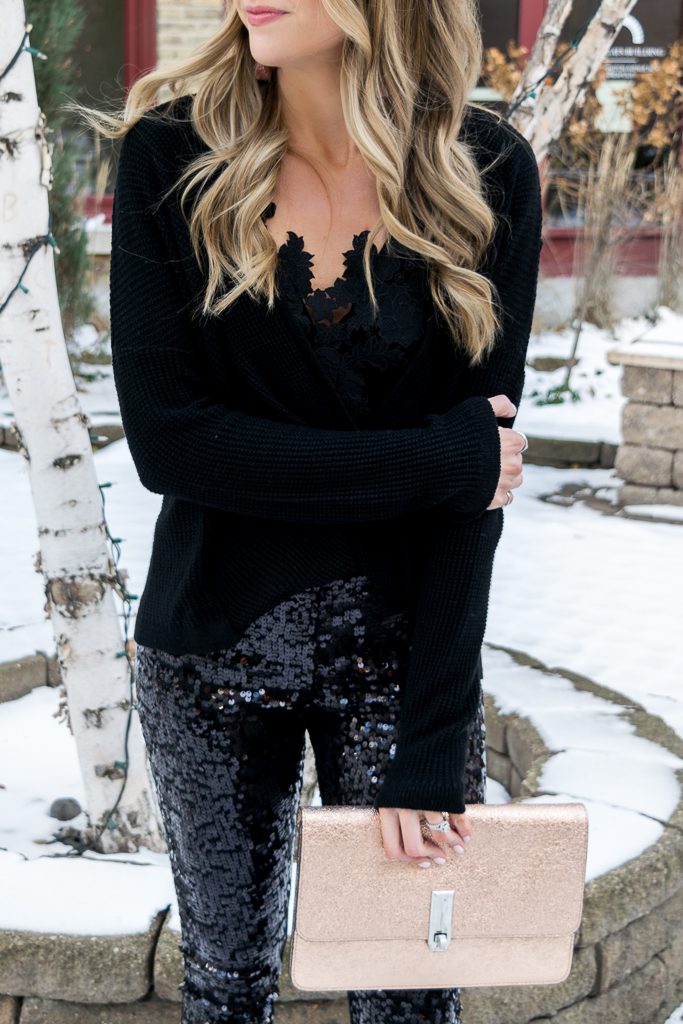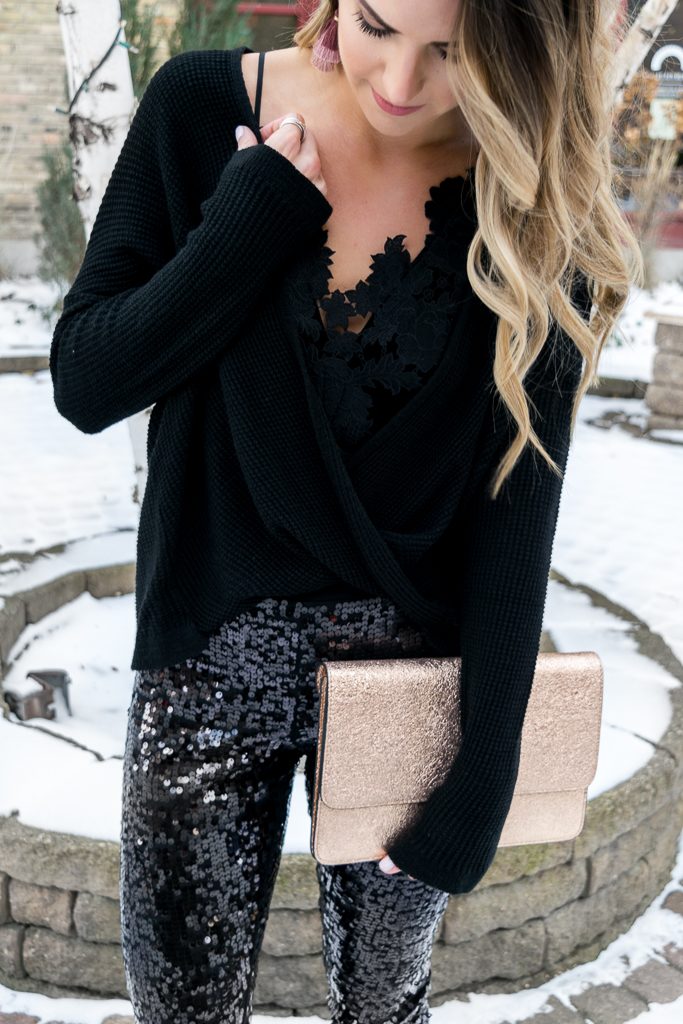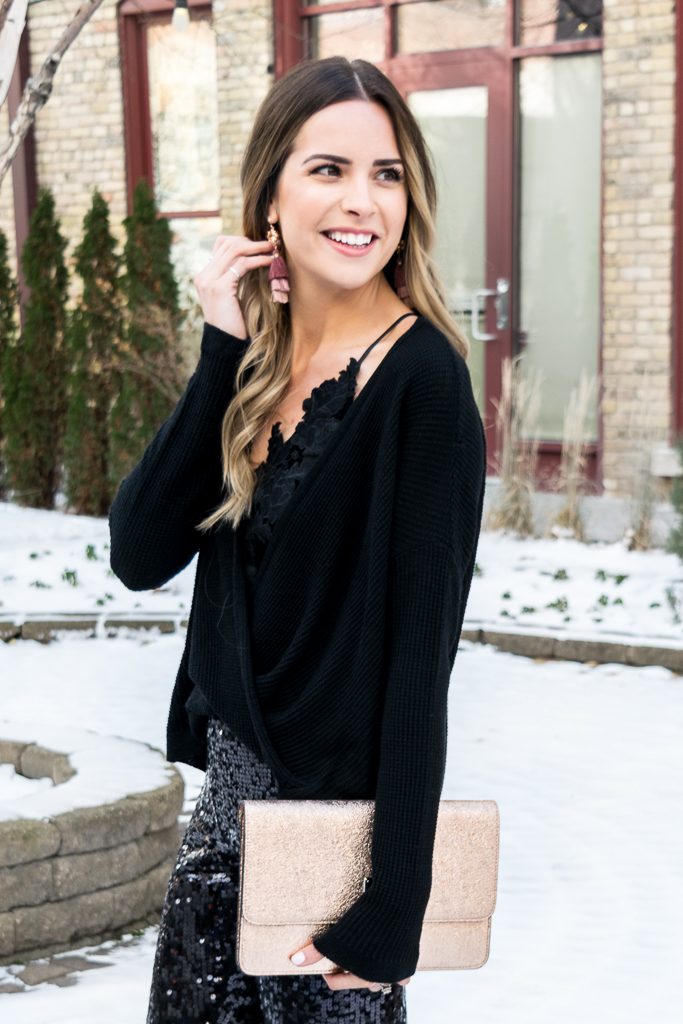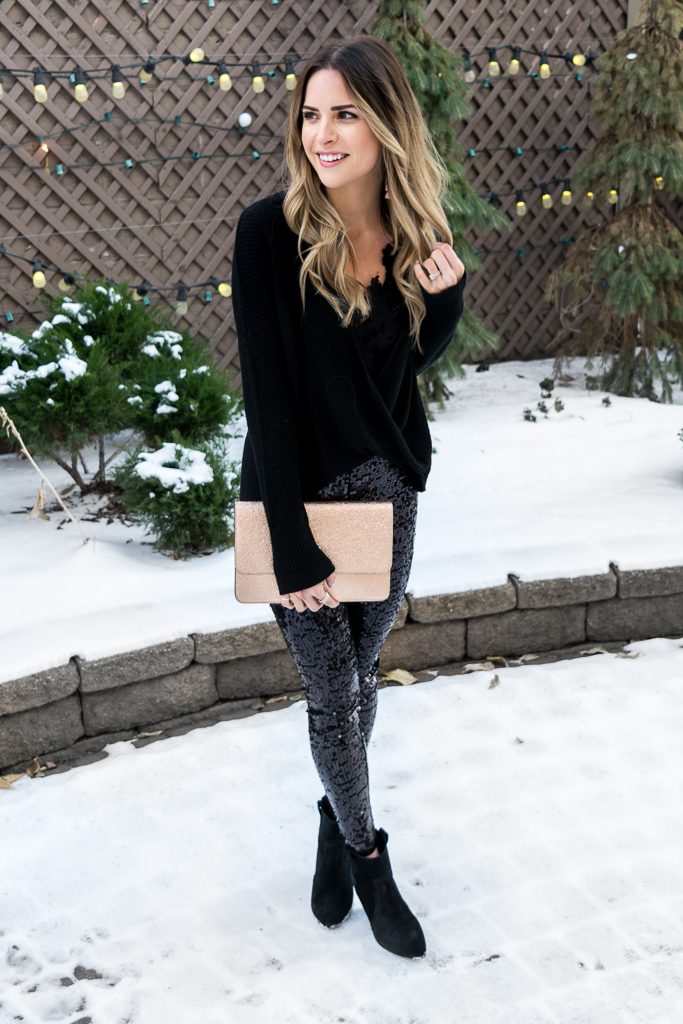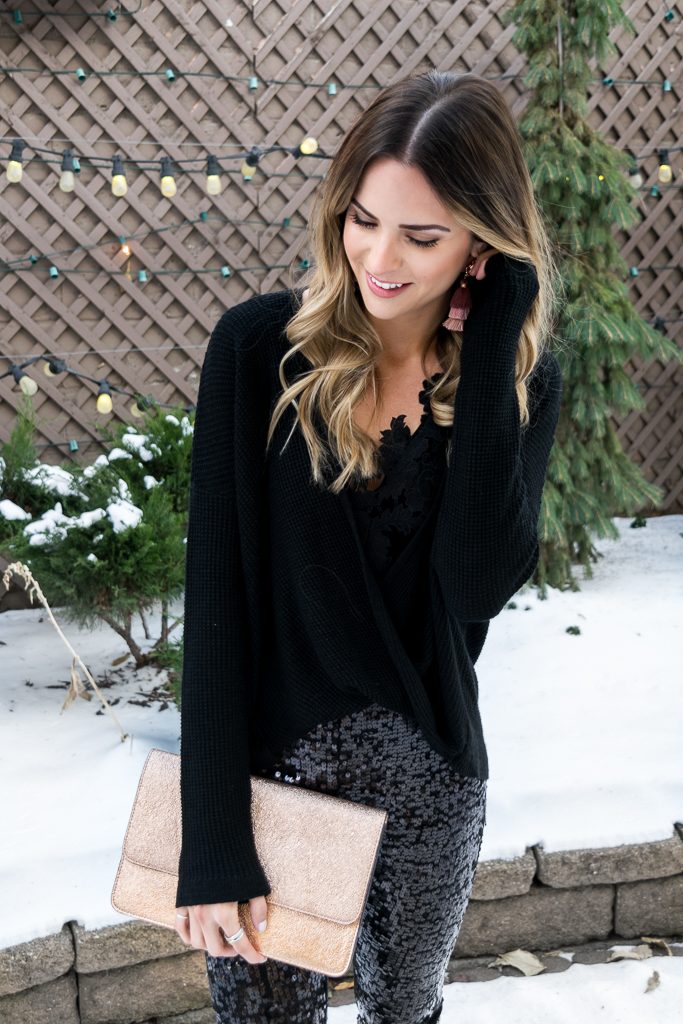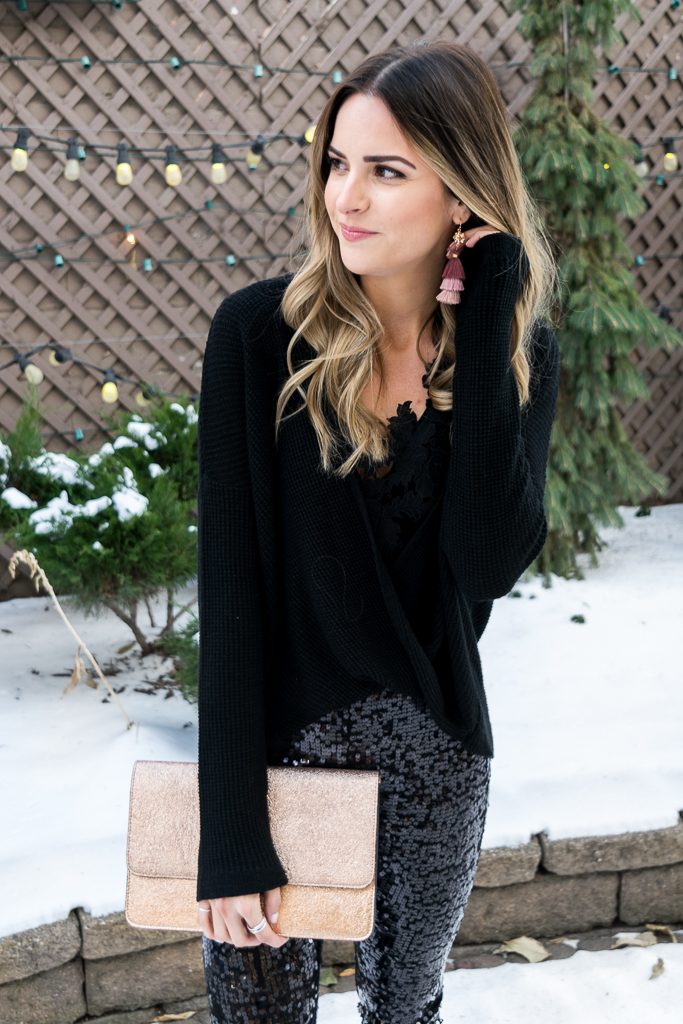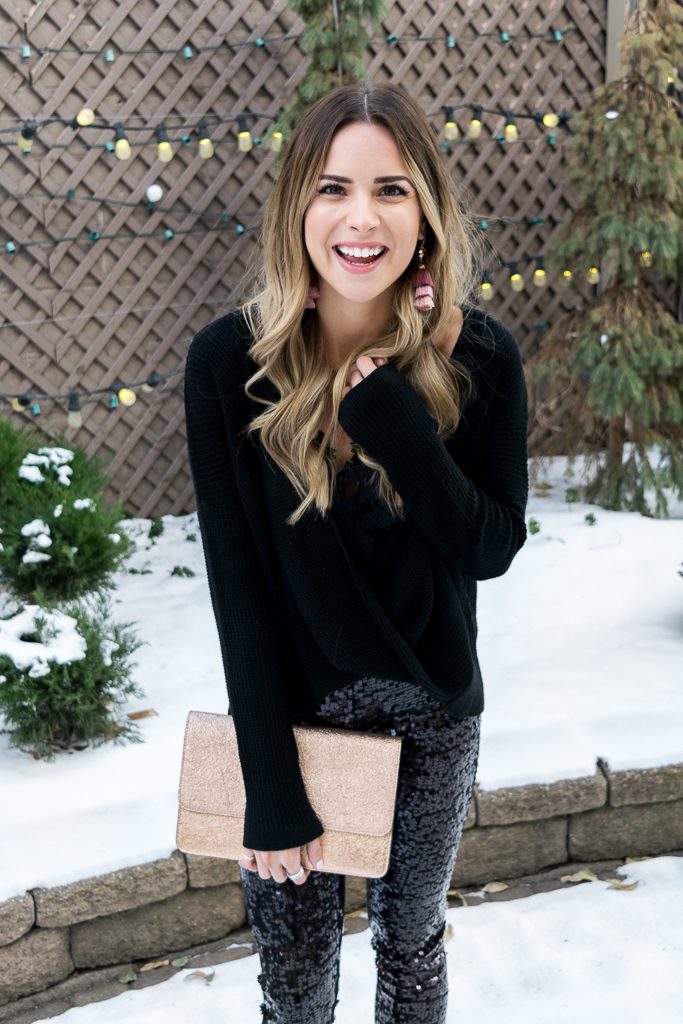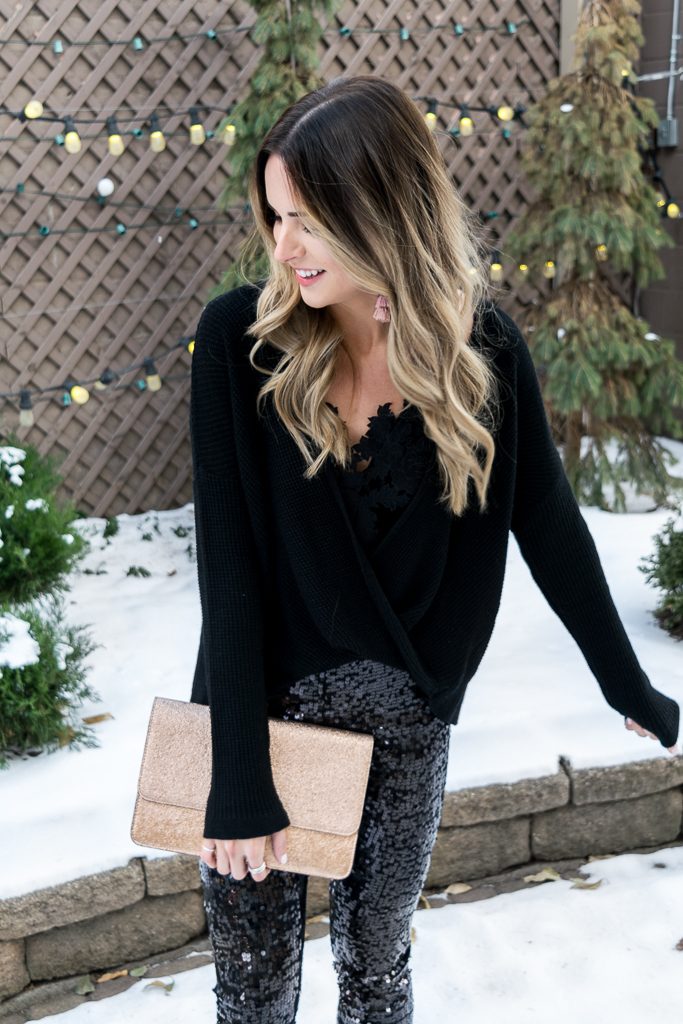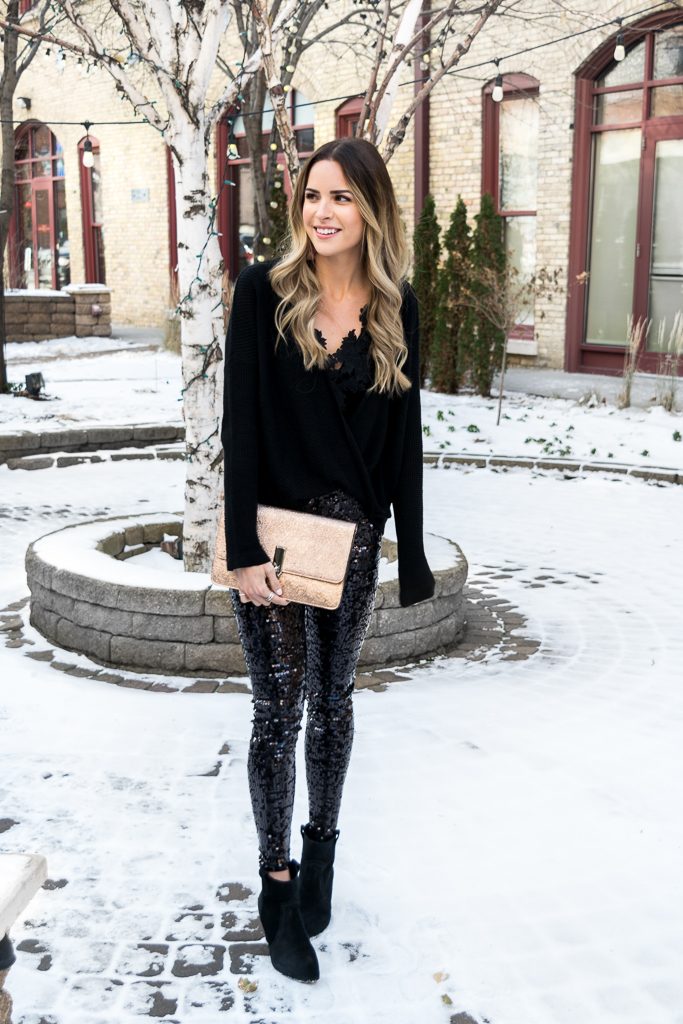 The holidays are in full swing, which brings out all the fun, festive textures! Who doesn't love to rock a little sparkle this time of year? I found these black sequin leggings (also found this pair that have velvet, too!) from Express, and they add a bold, eye-catching statement to your look. And you don't have to limit wearing this pretty little sequin number to just a holiday party; I'd rock these bad boys on NYE, my birthday or at a bachelorette party! They are true to size – I'm wearing a small!
Since the sequin leggings are a statement, I kept the rest of my look pretty tame, but chic. This surplice tunic sweater helped balance out my look, and I absolutely loved how this crochet-trimmed velvet body suit paired with it. How gorgeous is that crochet detail?! Bodysuits are nothing to be scared about either, if you've been unsure about the trend. They take away any tucking-in trouble and actually stay tucked into your pants – and are totally comfortable!
You can never go wrong with an all black outfit, but I wanted to add a little bit of color with my accessories. These blush ombre tassel earrings added some extra pizazz, and are very lightweight and easy to wear. These can definitely be worn through the spring, too! My rose gold clutch complimented the earrings, since the metal was also made of rose gold. The metallic sheen is beautiful, and it has a really nice texture.
If you've been following me for a while, you know that Express is one of my all-time favorite retailers to shop at for many reasons. They have an awesome collection of sweaters, jeans, dresses, business attire and party wear! Their prices are always super reasonable, and they always know how to put on a good sale. In fact, my entire look is on sale from 40-50% off right now! Definitely hop on it, because the sale ends tomorrow!
Thank you Express for sponsoring this post. #ExpressWhatYouWant #ExpressPartner

---
OUTFIT DETAILS:
Sequin Leggings (super similar option with velvet here and a more subtle version here) | Surplice Tunic Sweater | Crochet-Trimmed Velvet Body Suit | Blush Ombre Tassel Earrings | Rose Gold Clutch