My first father's day is right around the corner and my perspective is a 180 from what I expected. I figured I would take the opportunity of a day 'for me' to hit the golf course for sure. This definitely is not the case. I want to spend the day with the family and especially Keldon. It feels like the time spent with him during the week is no where near enough. Sleep training has been a game changer, but the 7:00 bedtime leaves me longing for more father/son time. Some day we will spend Father's Day out on the course together, but for now we will hunker in and chill!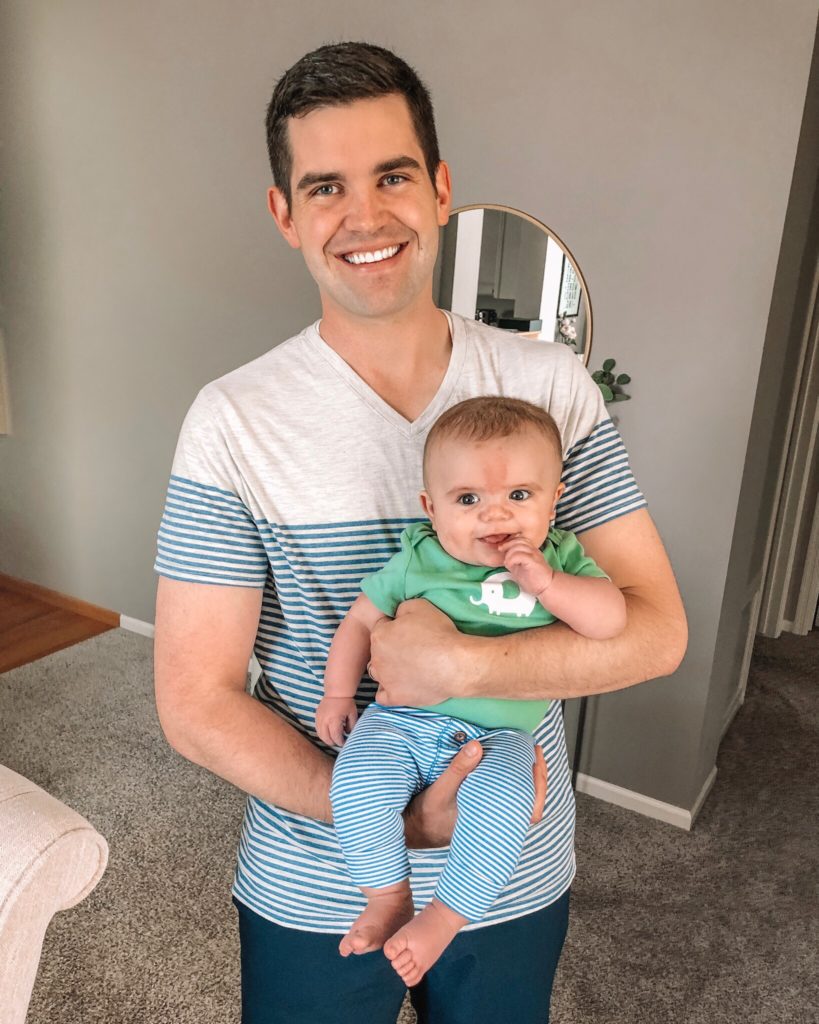 I took some time to find some gift ideas for Father's Day that I would love to get or already have. Taylor has no excuses if she misses the mark on this first Father's Day. 🙂 I had to cut back on the golf gift ideas because when it comes to shopping that is where my brain goes. In addition to the material gifts, I have added some other ideas in this gift guide that I feel would be well received.
Breakfast in bed – yeah, I said it. Men can chill and eat in bed too!
Customized golf balls with a dad related message ("Happy Father's Day 2019", "Keldon's Pops 2019", "HFD, Keldon 2019" etc.) I am sure you can come up with something much better as I am not that creative. Taylor once got me a box that said "Kick Putt Hubs, XOXO." Maybe try avoid anything like that… Here is a link for customizing the ball I play… Wink wink Taylor.
A framed family photo to bring to work. I still don't have a single picture in my cube, so this would be a great gift.
Matching clothes for a father/son combo. I felt lame while typing that, but every dad likes the cute stuff even if they don't like to admit it.
The US Open is on Father's Day, so ordering in your husband's favorite food and pretending to pay attention to the golf might get you some brownie points if your house is a golf house.

Hope this is helpful to some of you!
—Tom