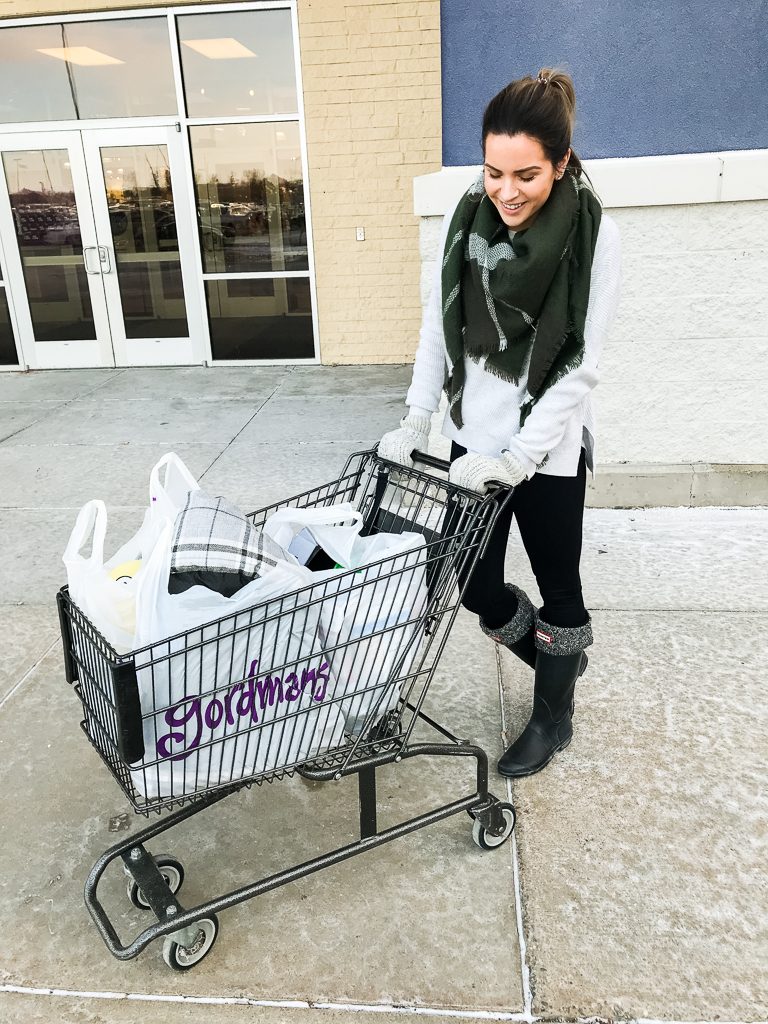 Hi guys! I'm super excited to share my Gordmans finds from my recent trip with you in today's post. If you aren't familiar with Gordmans, it's an off-price retailer that buys excess inventory from department and specialty stores, and then sells it at GREATLY reduced prices. Like, crazy affordable prices on name brand fashion and home decor. It's pretty amazing! To make sure that they can give shoppers the lowest possible price, they have a "Lowest Price Guarantee". If you find a lower price somewhere else on any item you found at Gordmans, Gordmans will match the competitor's price and give you a $5 Gordmans gift card! Score. So, without further ado, check out the goods I took home with me…
GORDMANS FINDS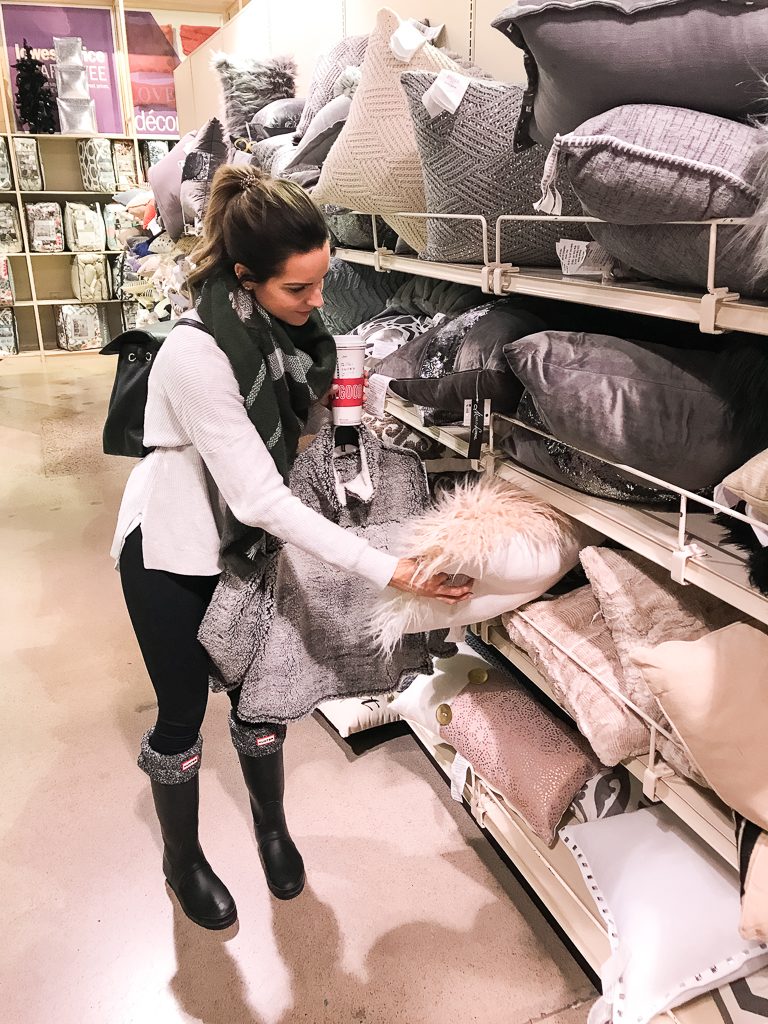 They had so many fun and trendy throw pillows, and if you know me well, I am throw pillow obsessed. They make such a difference in the look and feel of a room, and totally freshen up your space when you rotate them often. Naturally, I gravitated towards the faux fur ones!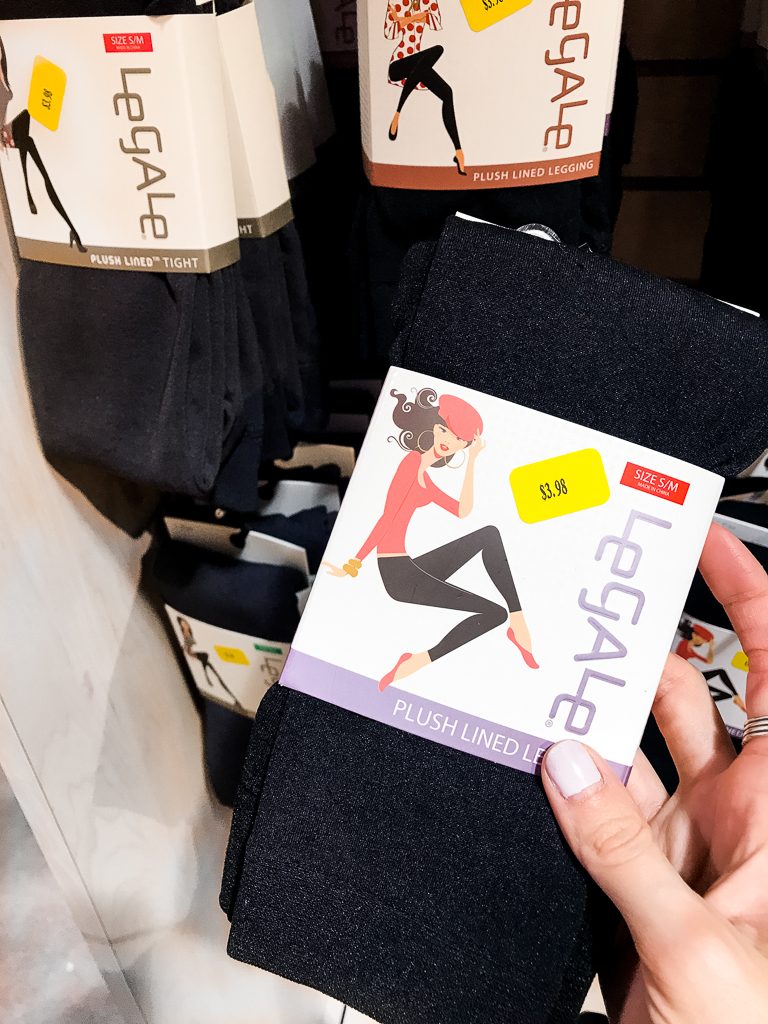 Okay, this was a serious steal! I had to grab a pair of these plush lined leggings. Gordmans was practically giving them away (only $3.98)! They are super soft and comfortable on the inside and thicker than a typical legging, being that they are plush lined. They came in a few colors (black, navy, gray) and I went for the black. Honestly, I should have just grabbed one of each color with a price like that!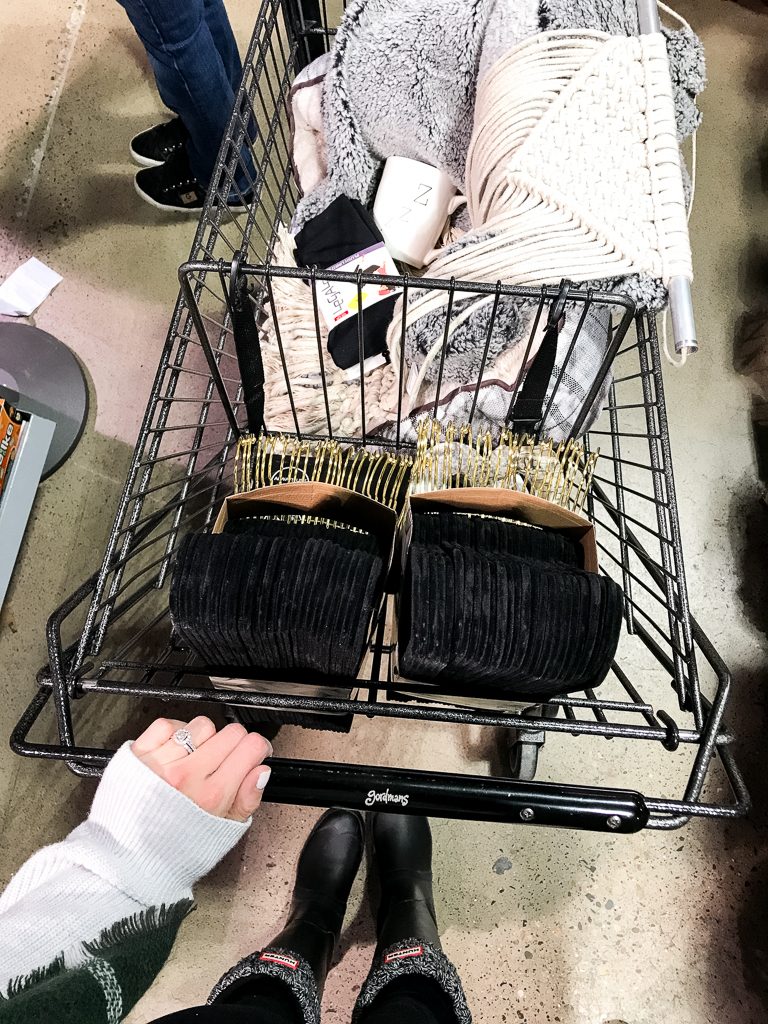 Behold, a successful trip at Gordmans. My cart was filled! I had to share this shot, because you can see that I clearly made a haul – and everything came out to only $104! Not pictured: Puma socks, white under tees and boxer briefs for Tom, a couple dog toys for Bruce, Vitamin Waters and cake batter cookie Thinsters (so good) from the check out line (gets us every time!)
And if you don't already own velvet hangers in your closet, you must convert ASAP! They allow for more room in your closet, keep your clothes hung without slipping off, and look nice too. I was super excited to find some with gold hooks! Most places only have the silver hooks, and they are more expensive, too. I grabbed 2 packs of 25 for only $9.99 each!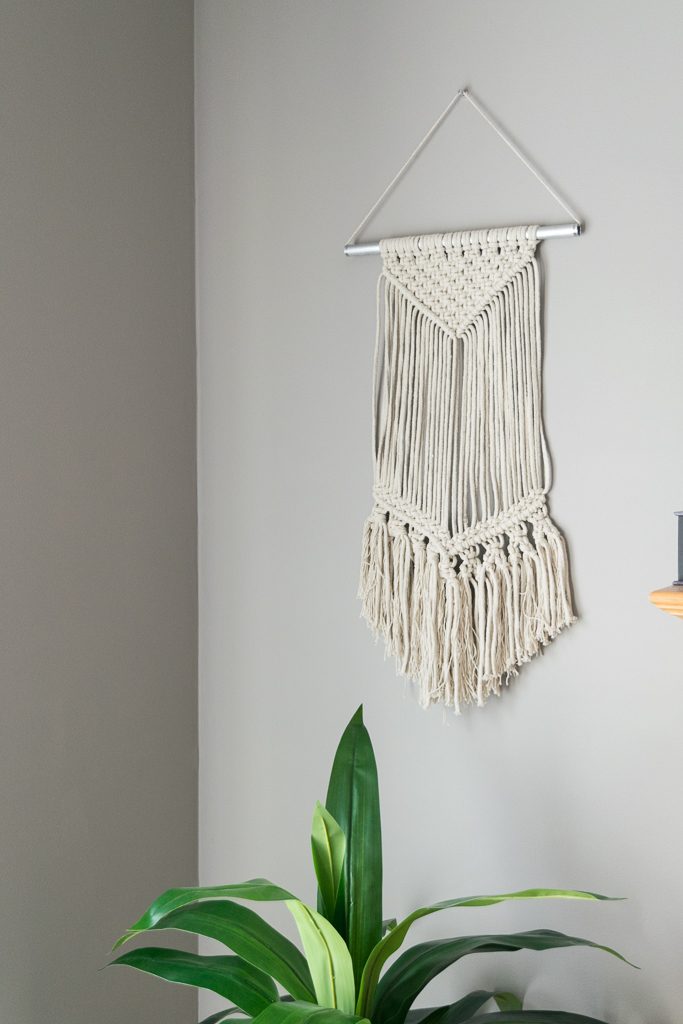 You saw a little peek at this knotted macrame tapestry in my cart, and I found the perfect spot for it in our living room. I love it so much! I've been looking to get one for a while, but I hesitated because they are typically pretty expensive. This bad boy was only $12.98!!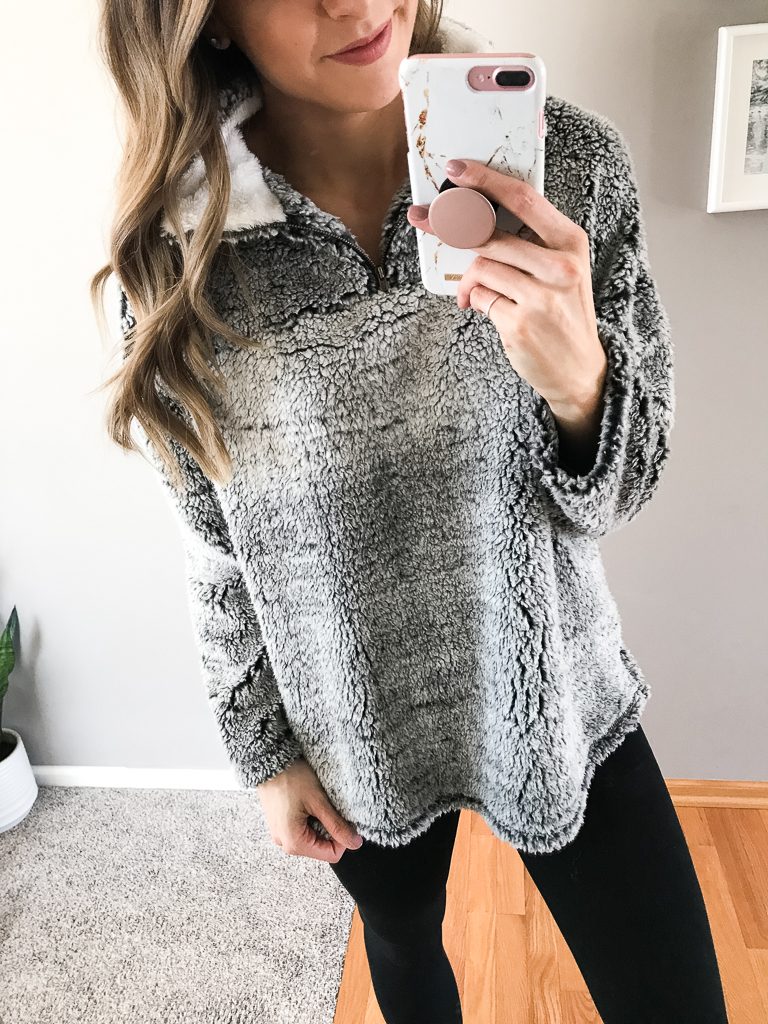 This sherpa pullover is my favorite piece that I got from this Gordmans trip! Sherpa pullovers are trending like crazy right now, and usually run around $100. While I have yet to compare the level of warmth between this one and the others, the outside is identical and just as soft! If you followed my trip on my Insta Story, I shared the other colors that were also available for purchase (blue, a wine color, and this black). Guess how much I paid for this? $19.99!! It's so cute and I have received a ton of compliments on it.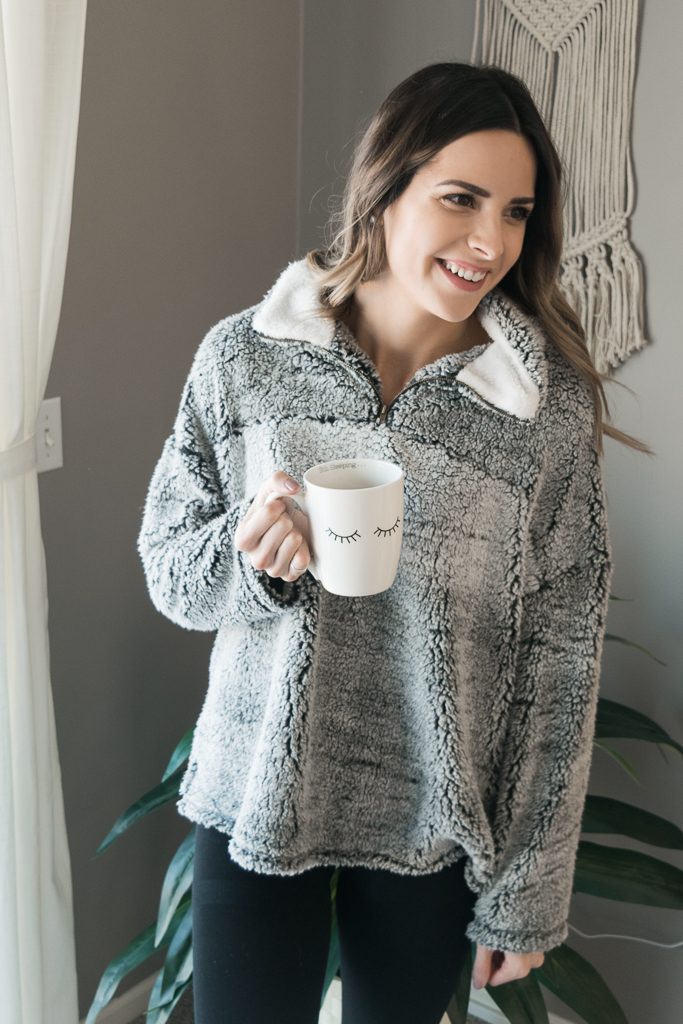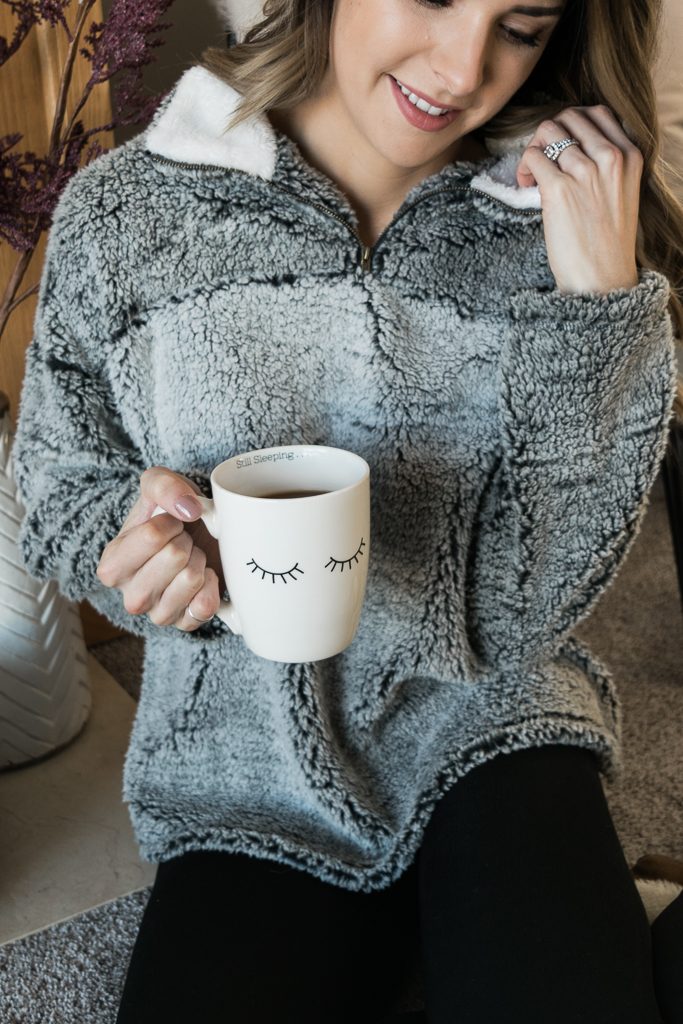 Another cute find was this eyelash mug that says "still sleeping…" on the inside of the top – haha! On the opposite site of the mug, it says "Zzz." It's a great size, and I loved how cute and minimal it was!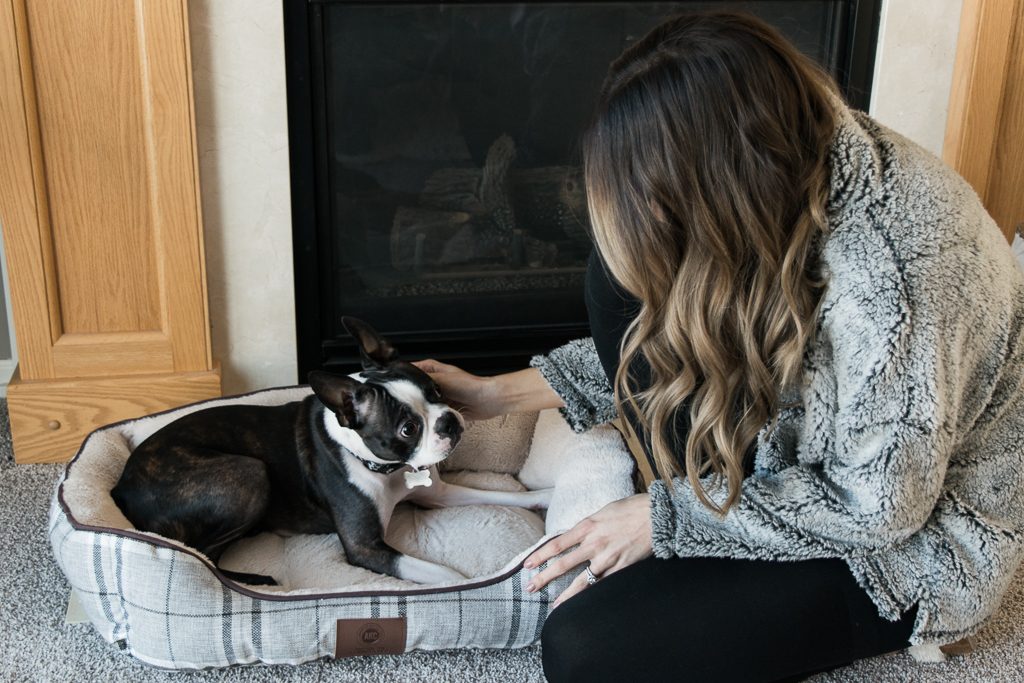 I was happy to find a soft and really nice looking bed for Bruce that we could keep out in our living room for him. It fits the aesthetic of our living room perfectly, and Bruce absolutely loves it!! He got in it the minute we showed it to him! He especially loves when we turn on the fireplace so it's extra cozy. 🙂 Dog beds can be really expensive, especially when they are nicely cushioned and sized like this one. Thanks to Gordmans, we only paid $14.99 for this one! Tom and I are both really glad we found a place that sells affordable ones like these, because Bruce has chewed up 3 of his beds now… sooo, definitely not something we want to be spending a lot of money on, lol!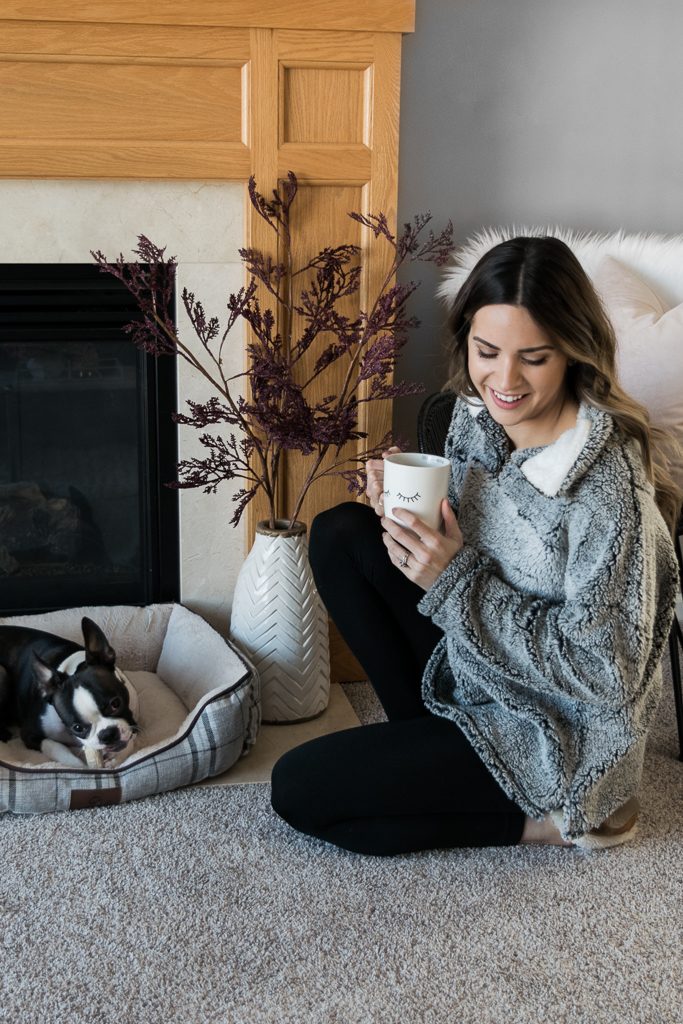 Do you have a local Gordmans? And if so, have you ever been?! I was surprised to hear how many of you haven't been to your local one when you guys were DMing me during my trip, but I was happy to hear that I was inspiring you to head over and check it out! 🙂
Thank you Gordmans for sponsoring this post.