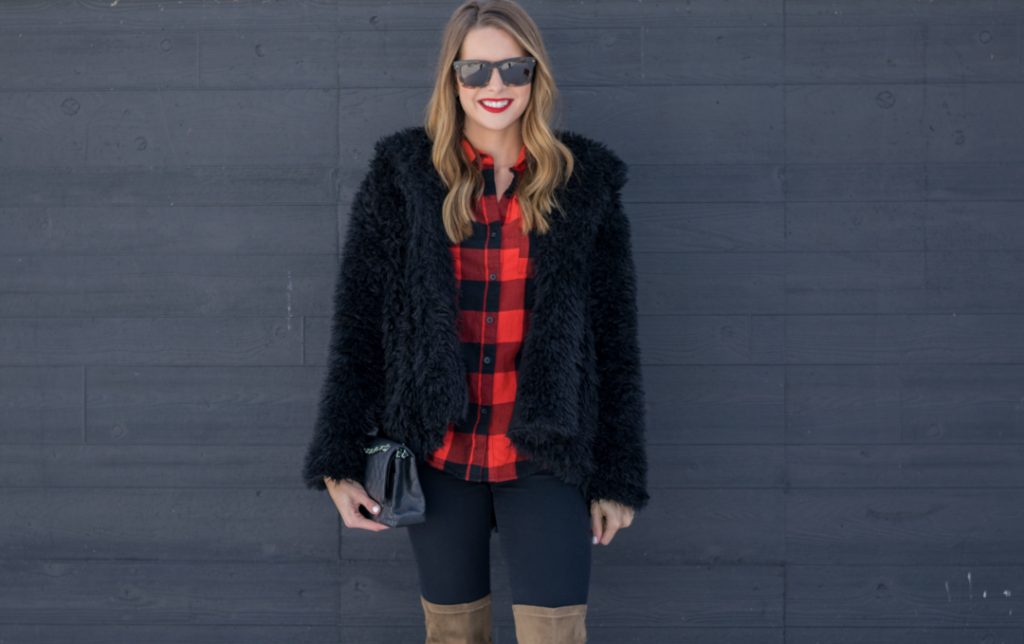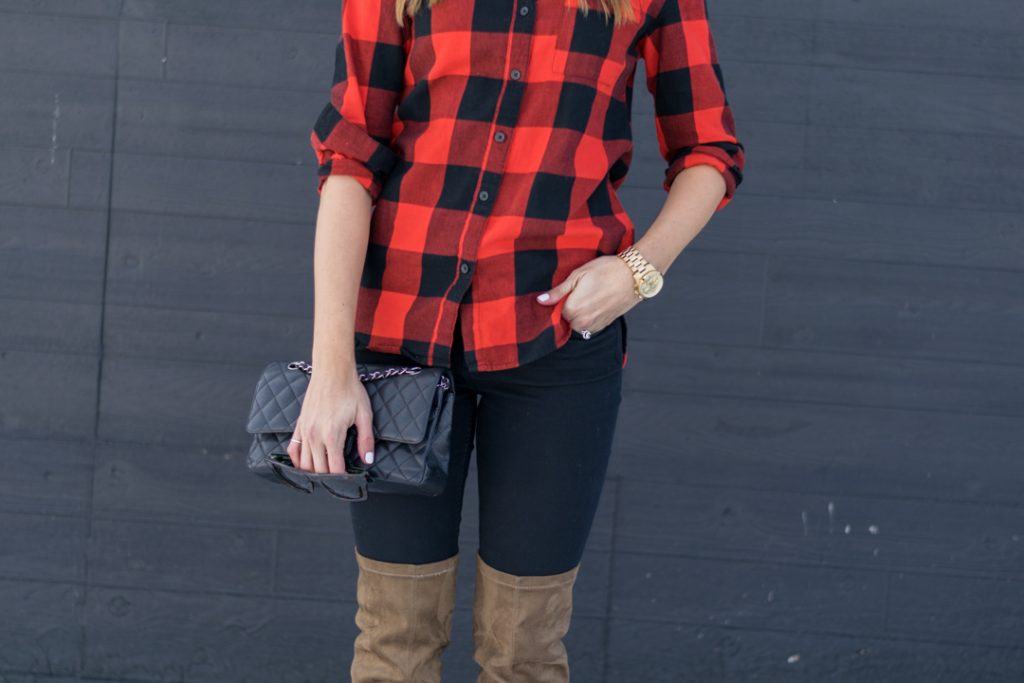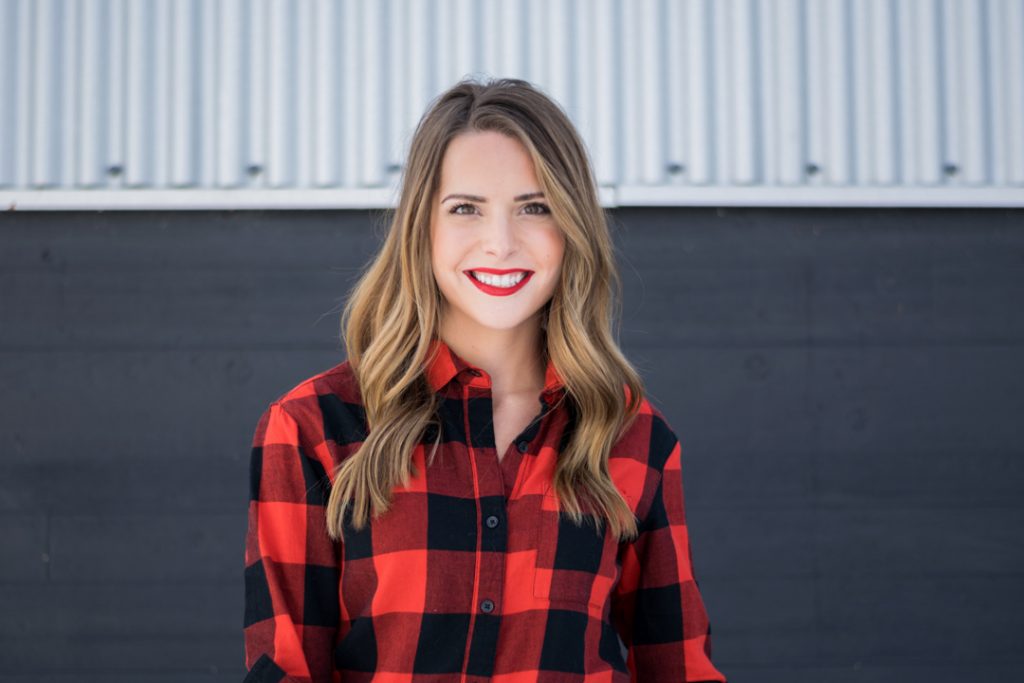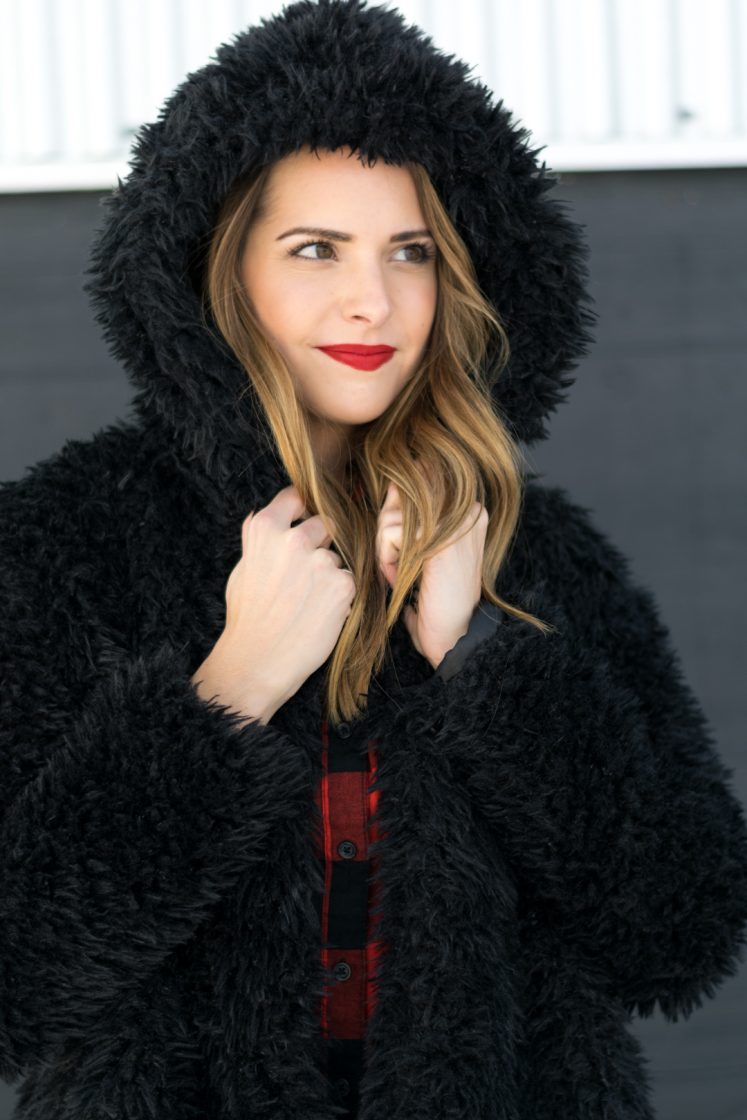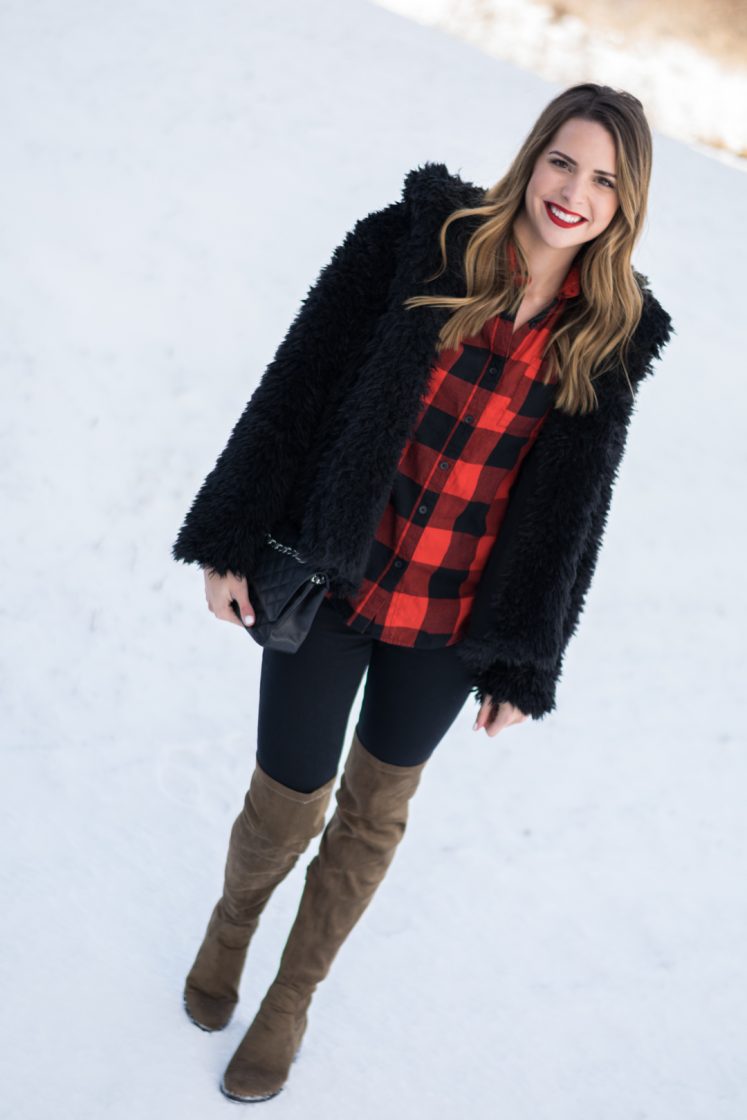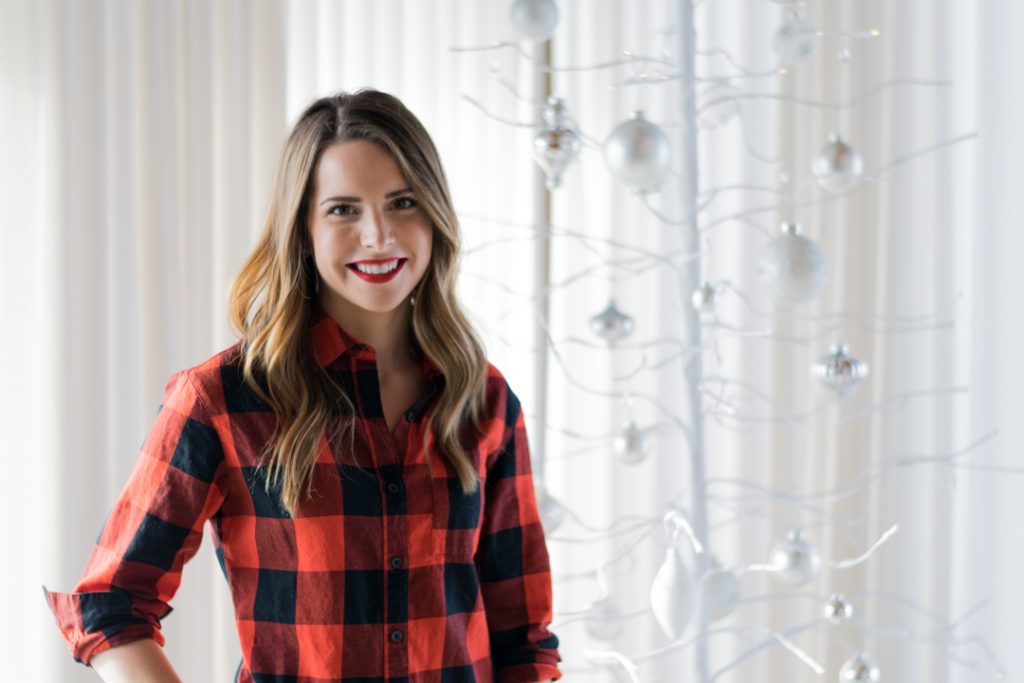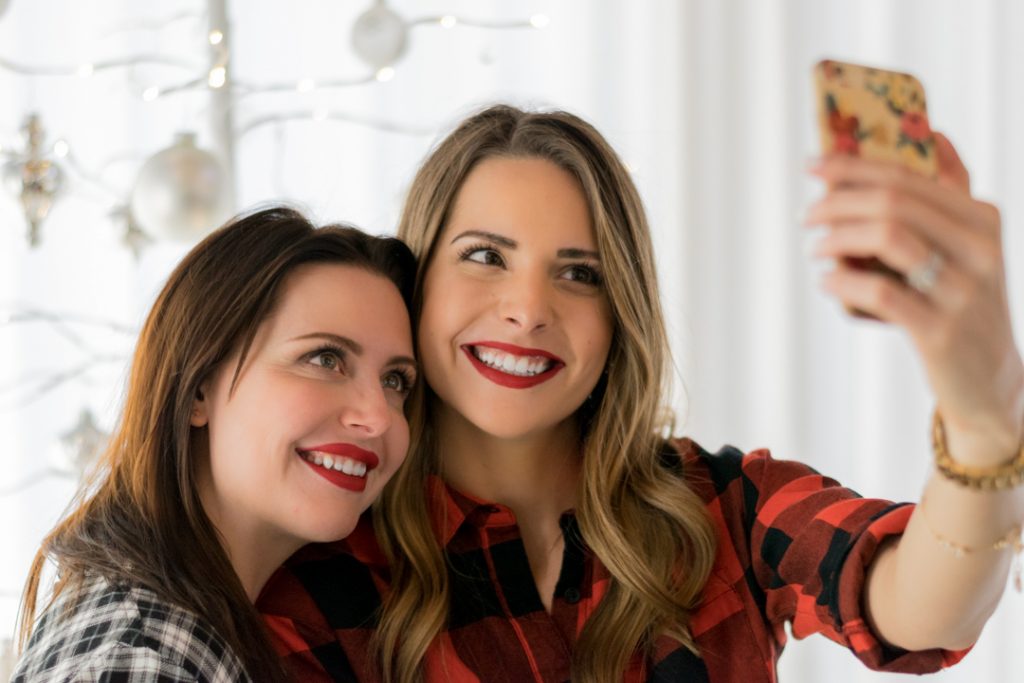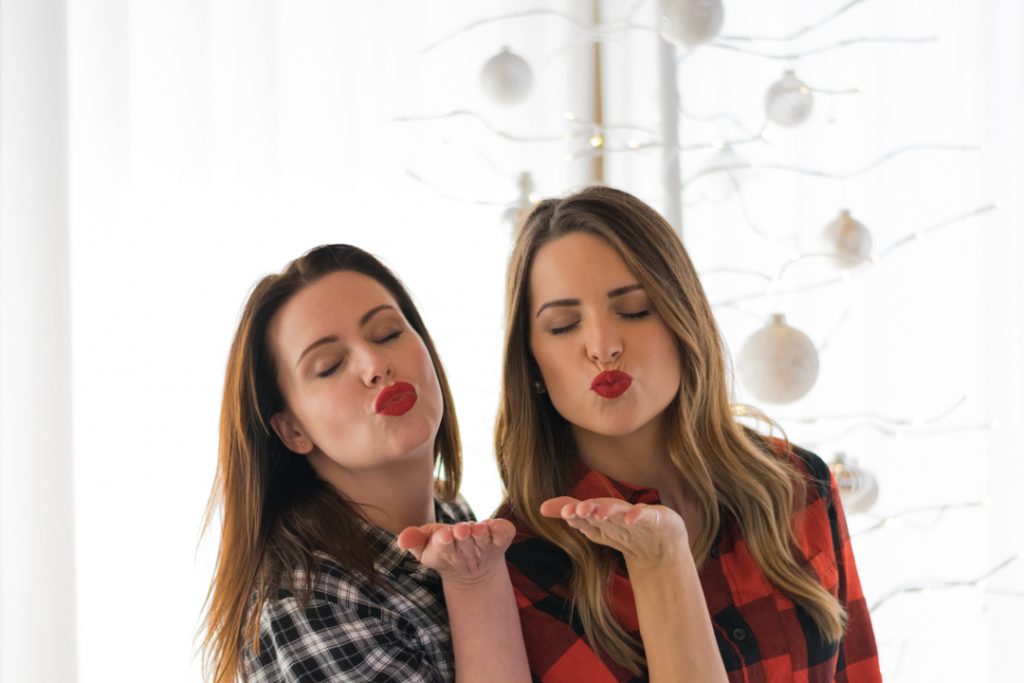 Flannel: Old Navy (this year's version here) | Fuzzy Coat: Volcom | Pants: Express | OTK Boots: Forever 21 | Sunglasses: Electric (similar here and here) | Purse: Chanel (similar here) | Watch: Michael Kors | Red Lip: Sephora 'Always Red' Cream Lip Stain
---
Merry Christmas Eve-Eve!! Thomas and I are headed north to our hometown to spend some quality time with our families this Christmas! We are pretty lucky that we both are from the same town, so we don't have to do too much traveling around to do. I am so excited for the white elephant games, gift giving, hefty plates of food and some much needed rest and relaxation. As many of you already know, I am a kindergarten teacher, so I am currently on my 2 week holiday break which feels amazing! It's weird to have all this free time, but I am happy to have some extra time tidying up, working on my blog and spending time with loved ones.
I put together this casual holiday outfit with a few fancy details that I wore for an early Christmas celebration at my Dad's house last weekend. A loose fitting shirt, jeggings and lip stain that doesn't wear off quickly was ideal for snacking on the cheeseball and crackers, drinking one (or four :)) glasses of champagne and gobbling up a fantastic dinner! I took these pictures at my sister Nikki's house. She's the pretty lady in the pictures next to me! I was so happy that St. Cloud actually had some snow on the ground, because in Minneapolis, we sadly have none!
I hope everyone has a lovely Christmas! Safe travels, and stay tuned for some New Years Eve Looks, a hair tutorial, and my current beauty favorites! xx
Thanks for stopping by!
SHOP THE LOOK: