Shop the Look:

At first I felt a little weird wearing my hunters with shorts, but it was raining and hot out! I actually ended up really warming up to the combo afterwards… what do you guys think? 🙂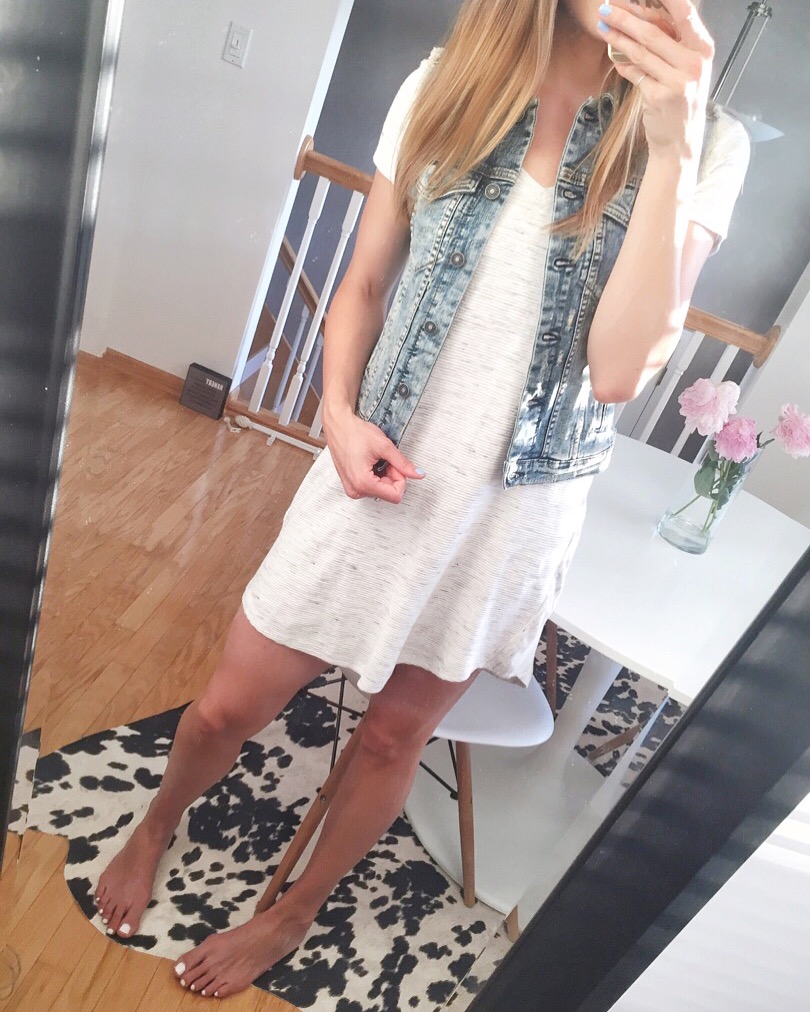 Shop the Look:

This denim vest has certainly got her wear this summer, and she isn't going anywhere anytime soon! Literally goes with everything!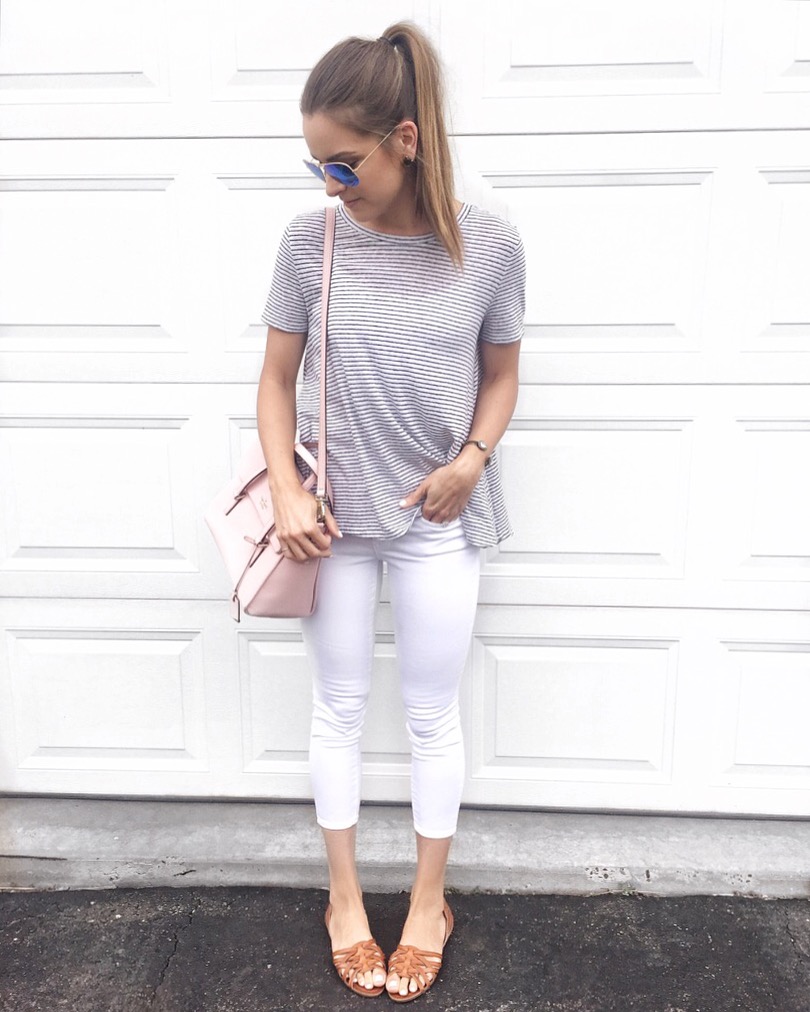 Shop the Look:

This stripe swing tee is one of my favorite tops I own! I always have to ask myself when I last wore it to make sure that it wasn't like, yesterday. Ha!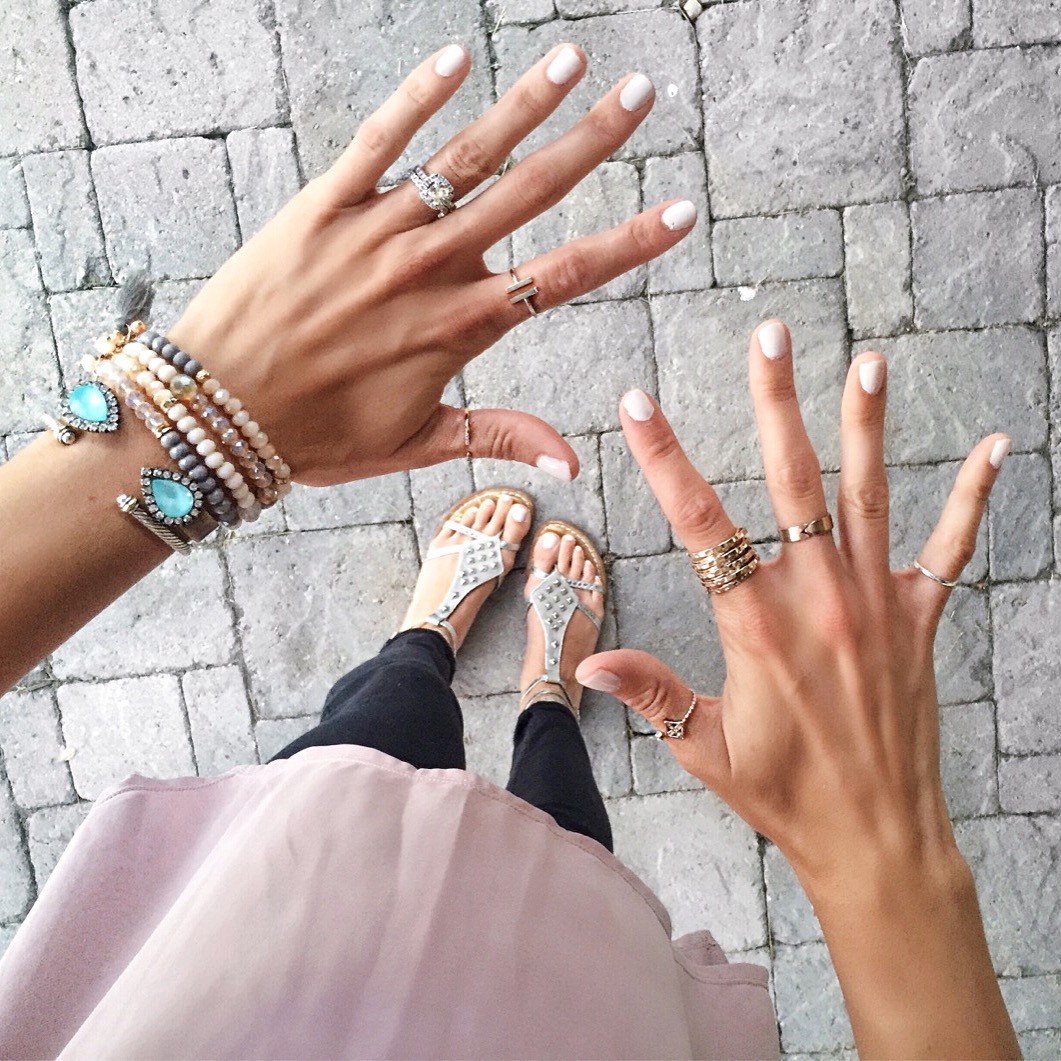 Shop the Look:

I went a little crazy with accessories this day! But I'm feeling it.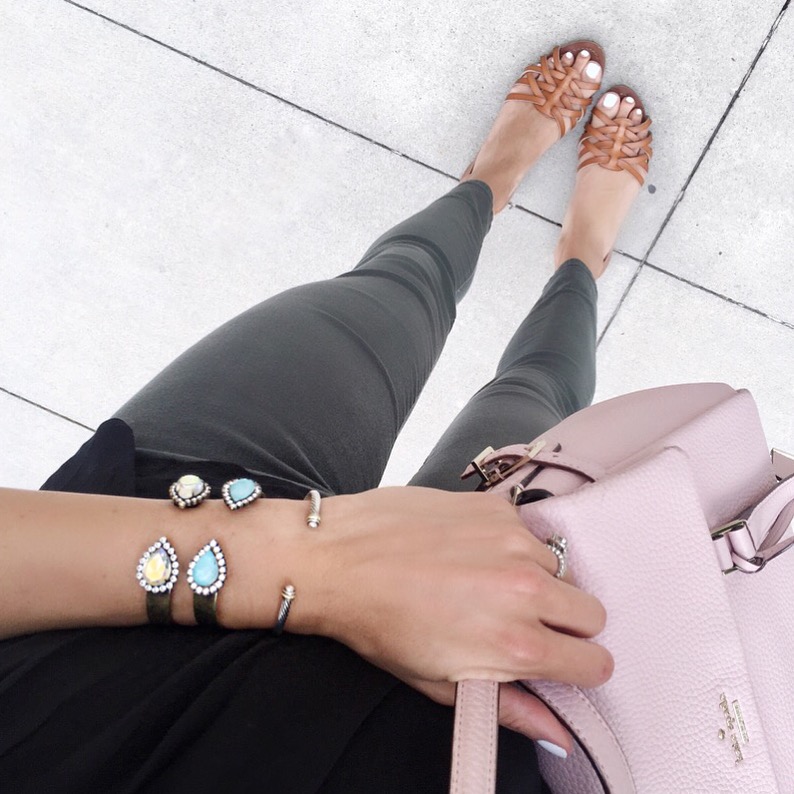 Shop the Look:

If you've been following me for a while, you'll know I love the crap out of my Loren Hope Iridescent Small Sarra cuff. I received the blue one in my latest Rocksbox and I jumped for joy! Prettiest and coolest bracelets ever, next to my tried and true David Yurman cable cuff. Use code 'taymbrownxoxo' for your first box of designer jewelry free! It's so much fun to receive 3 new pieces a month, especially if you are like me and get tired of wearing the same jewelry all of the time.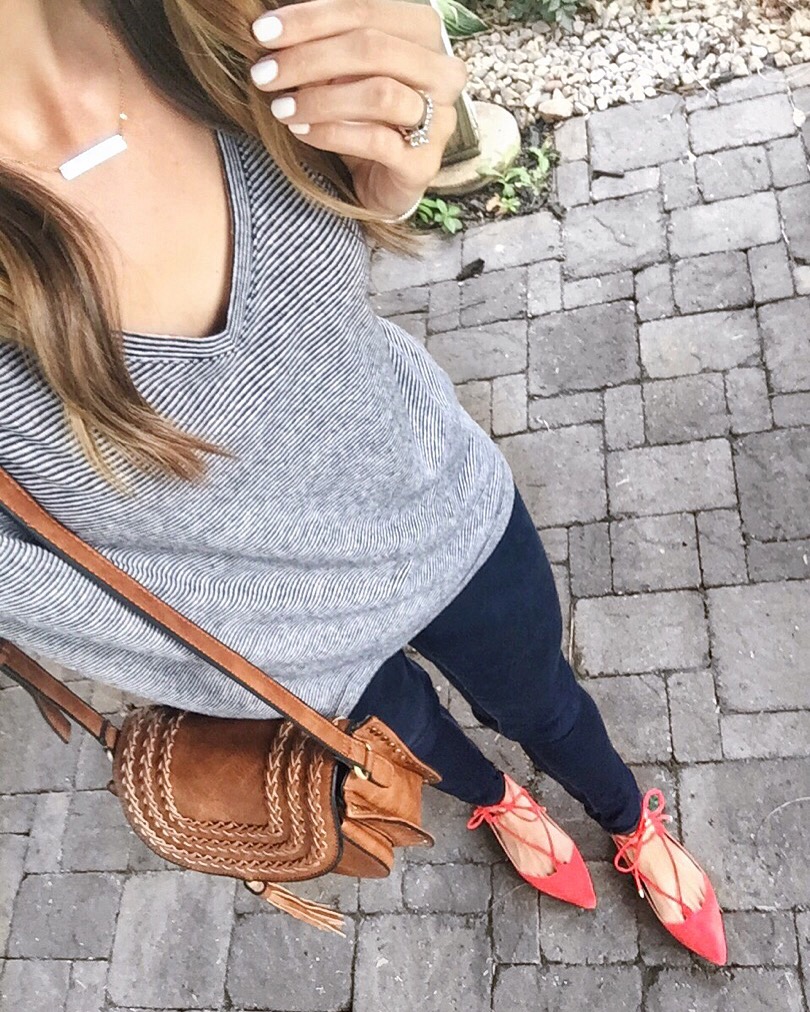 Shop the Look:

PSA: I found TWO identical pairs of red lace-up flats for super affordable prices! I linked them in the widget above. 🙂 Last season, my exact red flats sold out right away and it was near impossible finding another affordable option. So shoutout to Target & Old Navy coming through!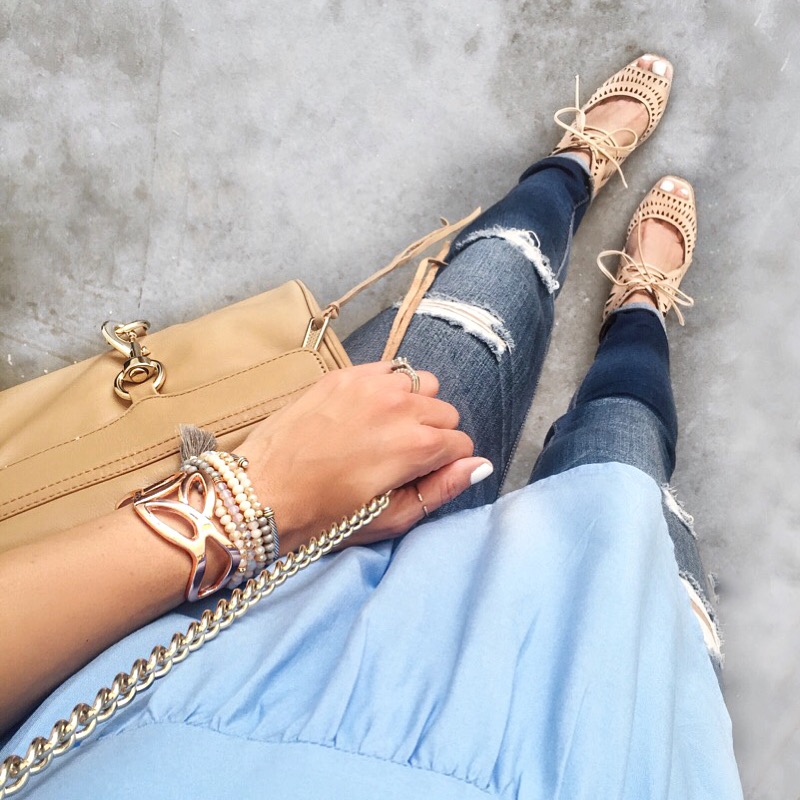 Shop the Look:

I will never get tired of peplums OR these lace-up wedges. Ever.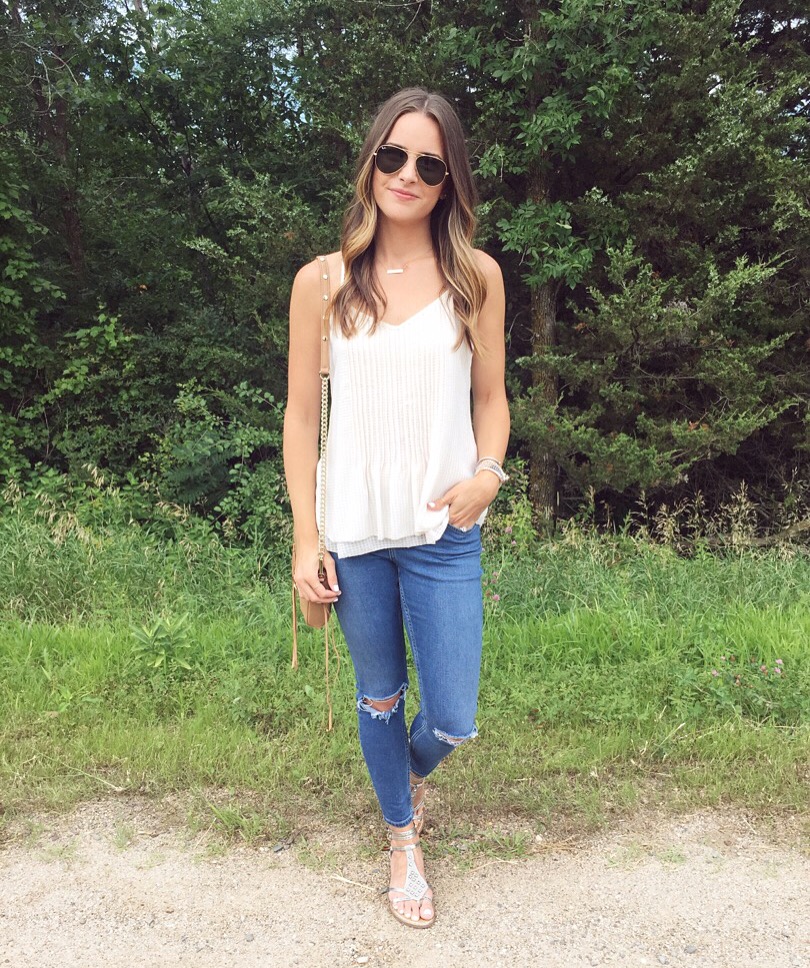 Shop the Look:

My favorite type of outfit. You can never go wrong with a flowy tank and distressed denim.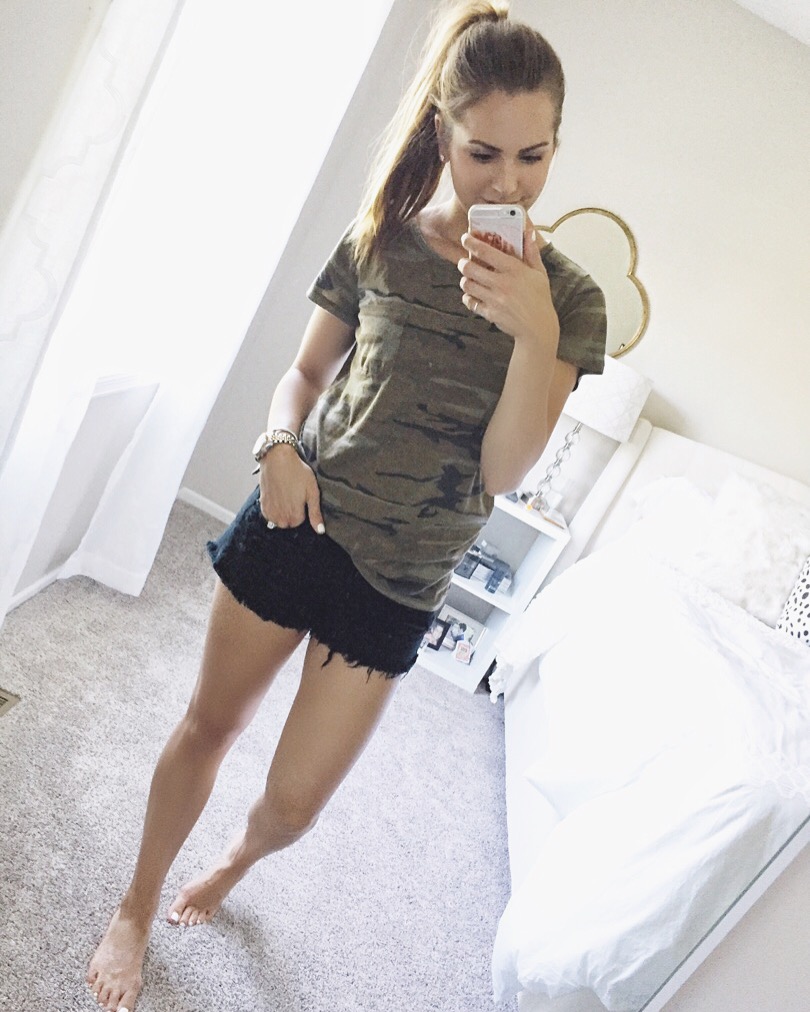 Shop the Look:

I was so happy when I found this camo tee for under $15! There was one that I wanted that I saw on Shopbop, but it was over one hundred dollars, and so that just wasn't happening on a simple t-shirt as this. This one is seriously identical!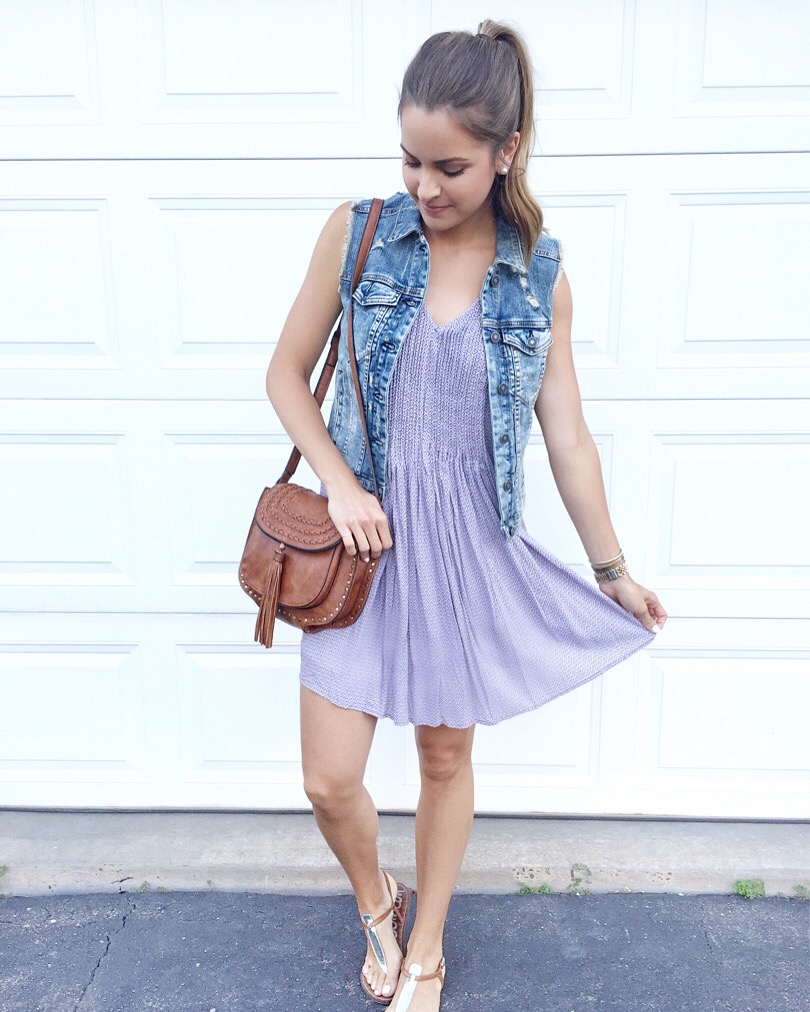 Shop the Look:

Oh, hello again my beloved denim vest. My exact dress unfortunately sold out, but you could check the sale rack at your local Old Navy! I got it this summer, so it's still pretty recent. I linked up a similar one in the widget above.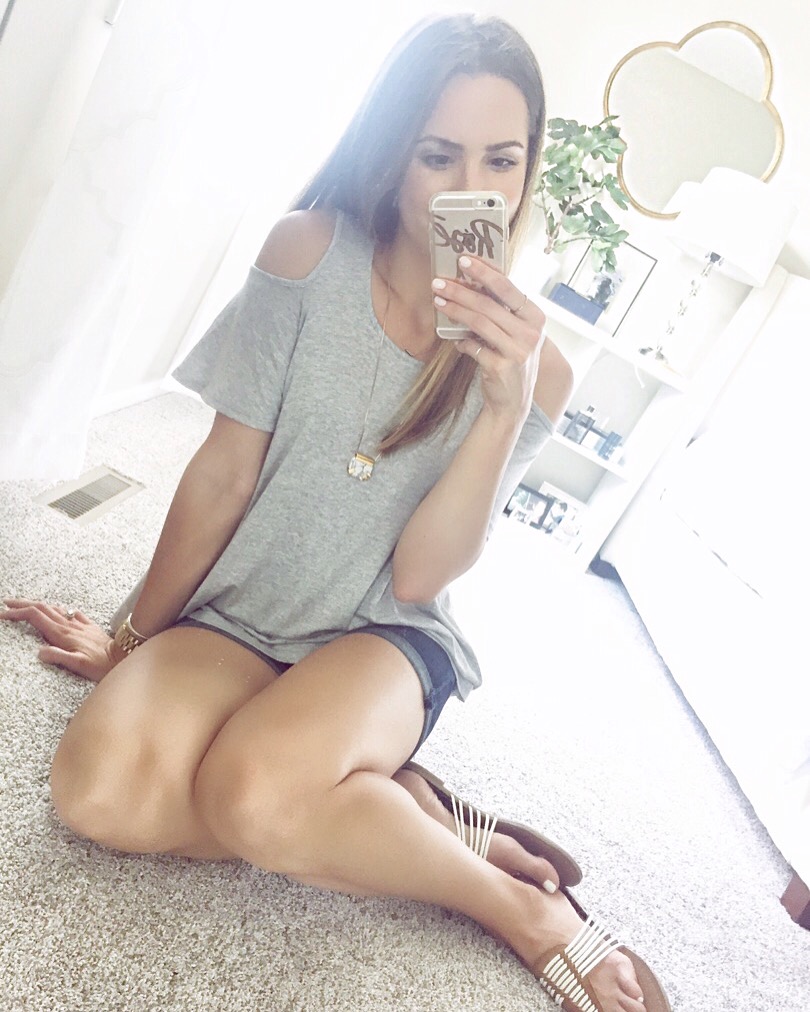 Shop the Look:

So I just bought this shirt Friday, and I had to control the urge to buy all the colors! It's only $20. I have been wanting to purchase this exact top in another color for double the price on Nordstrom's website (here), but to my pleasant surprise, Nordstrom Rack had some of last year's colors available in the exact same top! And I love the gray! It's available online in all sizes. 🙂
---
It's been a hot minute since I've done an Instagram recap, so I'm excited to get this post up today! My outfits are slowly transitioning to fall, even though it's still super warm here. I couldn't wait to whip out my red lace-up flats and my darker wardrobe pieces!
This weekend we had my dad and my step mom visit, and we had the most delicious brunch at a local restaurant called Three Squares that is about a mile away. Tom and I can't wait to hit it up again… I am still thinking about their chicken & waffles! SO GOOD, guys.
Anyway, Monday calls… time for another cup of coffee!
xx, Taylor