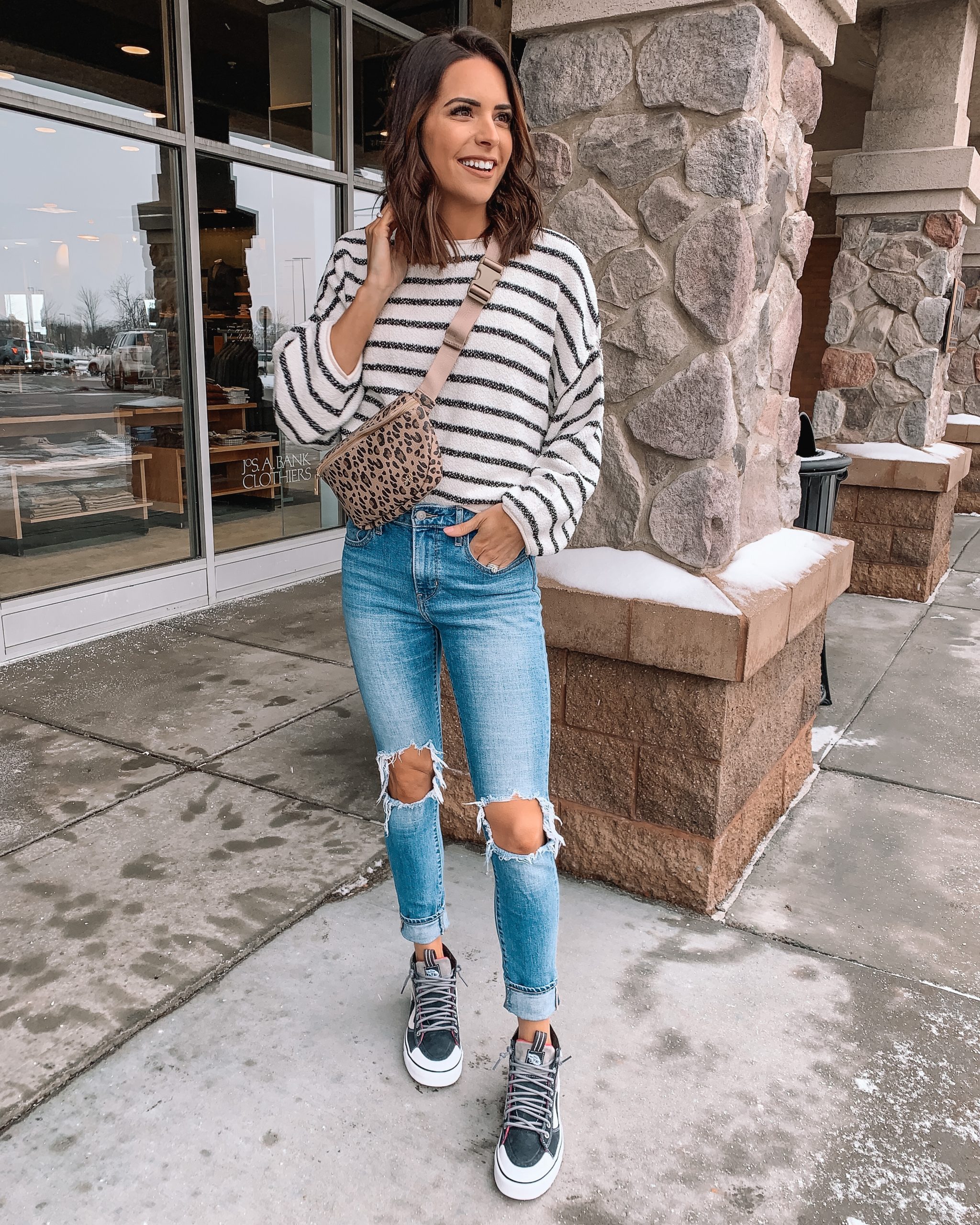 I feel a little behind schedule to be sharing my New Years resolutions towards the end of January, but I there is no time like the present to work on new resolutions, whether it's January 1st or later in the year! It's also a known fact that many give up on their resolutions a few weeks after the new year, so maybe this will spark some inspiration to those who don't yet have any resolutions, or have with resolutions with a loose wheel. 😉
Wake up earlier and go to bed earlier
This is one that I am still working on and having a hard time with, but it's still a huge goal of mine. I often stay up late to work, but I realized that it would make more sense and feel better to start the day waking up with Tom while he gets ready for work, have my morning coffee and get anything done that I want to with the hour/hour and a half before getting Keldon up for the day. When I plan to do work late after Keldon is down (and usually Tom is down), I am cutting quality time out with Tom, and what I have to do kinda weighs on my shoulders the whole day. I think having a jumpstart and less rush start to the morning also results in a more productive day!
Say no more
I am such a "yes" woman and people pleaser, but I am learning that I need to start saying "no" more to work, favors, etc. that cause any inconvenience, stress or take time away from family. It's just needed for my sanity and my family's, too!
Travel more
This one is actually already coming into fruition. I am not very well traveled, and Tom and I have only had about 5 trips together since we've been together – and we are going on about 8.5 years of dating, so that's not a lot at all! We plan to go on a birthday trip next month over my birthday with Keldon – booking the trip this week! We are still trying to narrow down where we want to stay, but we are booking it this weekend. I am so excited (and nervous) because we haven't traveled with Keldon before, but I think we are going to make some great family memories together! I already have a few new travel opportunities within the next few months, so I have a feeling I will be a little more well-traveled this year!
Have more dates with Tom
It's no secret that having a baby throws a little wrench into your love life and relationship with your spouse. The baby needs (and deserves) so much of your attention, that during your free time you are taking time to unwind (and sleep), making less time for your significant other. Now that Keldon is turning 1 tomorrow, we have learned to adjust and work with a nice schedule with Keldon so that we can spend more time together, and can plan this time out. Whether it's going out to dinner and a movie, or staying in with no screen time, this undivided attention to each other is crucial for our relationship/marriage.
Make more time for Jesus
Most days, I take time to count my blessings and open up my daily devotional and always close it feeling inspired and stronger in my faith, but I have been hungry for more time with Him. I have a goal of making even more time throughout the day to better my faith and relationship with Him!
Workout 3-4 times a week
Prior to Keldon (and pregnancy), I had a pretty great routine of working out, but once those life changes came along (along with running my own business), working out was put on the back burner for whenever I had free time (which is pretty much never lol). I truly notice a difference in my energy, mood, and how my body feels when I work out at least a little bit (I am for 20-30 minutes per workout), so my goal is to start getting back into a routine of it. Even if its living room workouts, which I love and am totally okay with! As long as I'm staying active and making room for it in my day a few times a week, I will be satisfied.
Drink more water
I used to be SO good at drinking a lot of water and noticed a great difference in my skin, energy, and how much food I was consuming. I literally filled up a gallon of water daily and drank it before the end of the day! I am going to aim for 8 glasses of water a day this time around. The only downside to this is all the bathroom trips, lol!
Share more of my undivided attention
With the nature of my job being 24/7 and always with me (my phone), it can be really hard to put my phone down. This year, I want to make sure when I work, I work even harder and quicker so that I can just keep my phone in my bag or away in another room during my scheduled off-time so that I can give people more of my undivided attention. This includes Tom and Keldon!
Step outside my comfort zone with fashion
I've slowly been starting to do this, and it's so fun and refreshing! I've been growing a little more of an edgy side in my wardrobe, and plan to continue his year. In this post, I am wearing some high-top sneakers and a belt bag; two fashion trends I have been interested in, but wasn't sure that they were for me until I tried them, and I love them!! This whole look is from Nordstrom, mom-approved and so comfortable. I love that with Nordstrom, I can try new trends and have them ship for free, and return them for free if I think that they aren't for me. Nordstrom has such a wide variety of brands and styles, and has always been my go-to when shopping for me and the entire family. They have such awesome inventory and customer service!
My Free People pullover is a great transitional top that I'll wear into spring, and comes in more color ways. The black and white stripes slouchy fit make it perfect basic that I know I'll get plenty of wear out of! (Sized down to an XS). And I am actually obsessed with this leopard faux leather fanny pack, and it's SO mom-friendly, and made by the same brand of our diaper bags, Freshly Picked! My Levi's jeans are a tried and true fave that I've had for years now and will continue to wear. Awesome fit, flattering and classic – if between sizes, size up. And my badass high-top Vans sneakers are true to size and come in a really fun pastel rainbow color as well (that I'm so tempted by)! Accessorized with these gold huggies that I purchased recently from Nordstrom as well — these have been a hit with my Instagram family!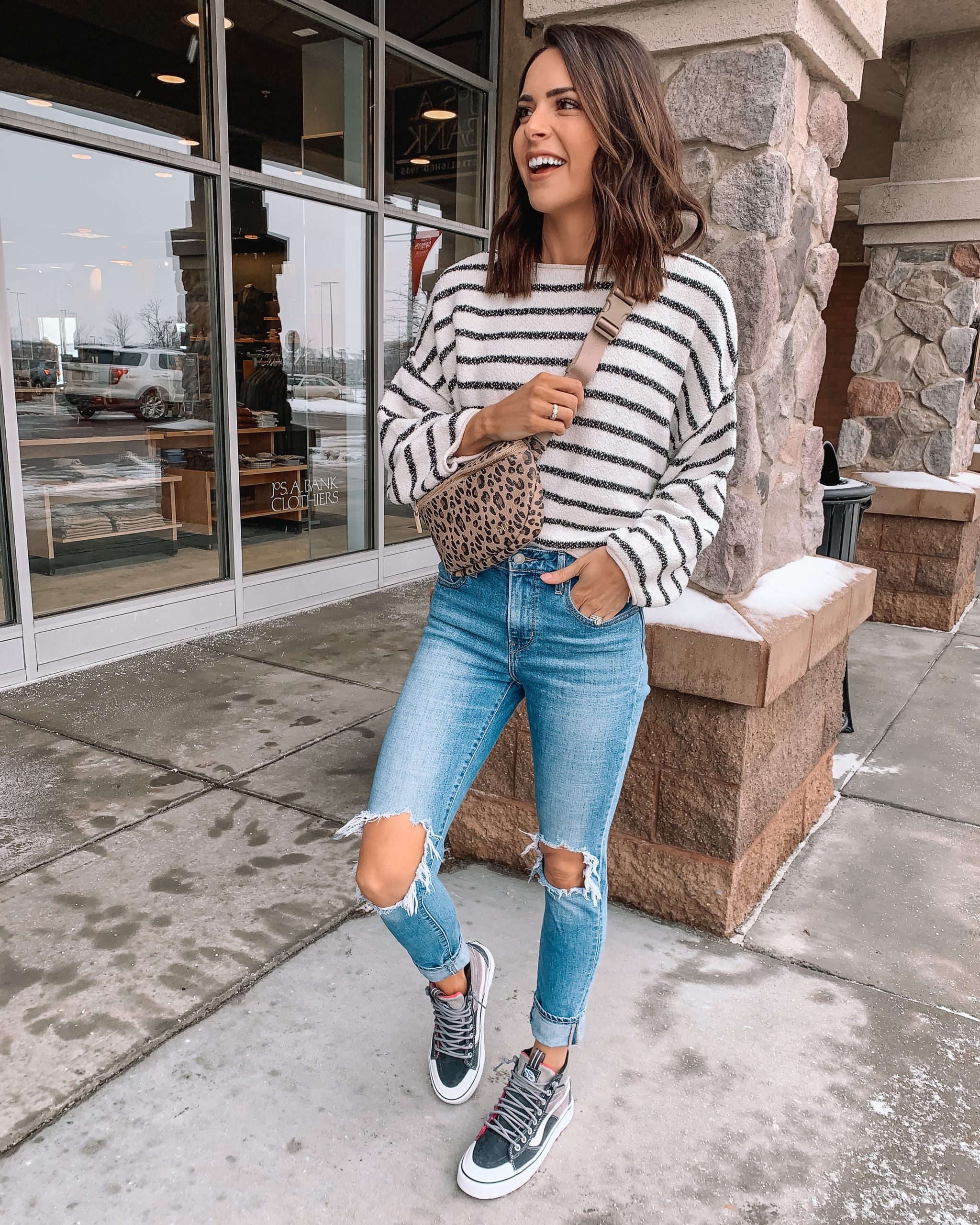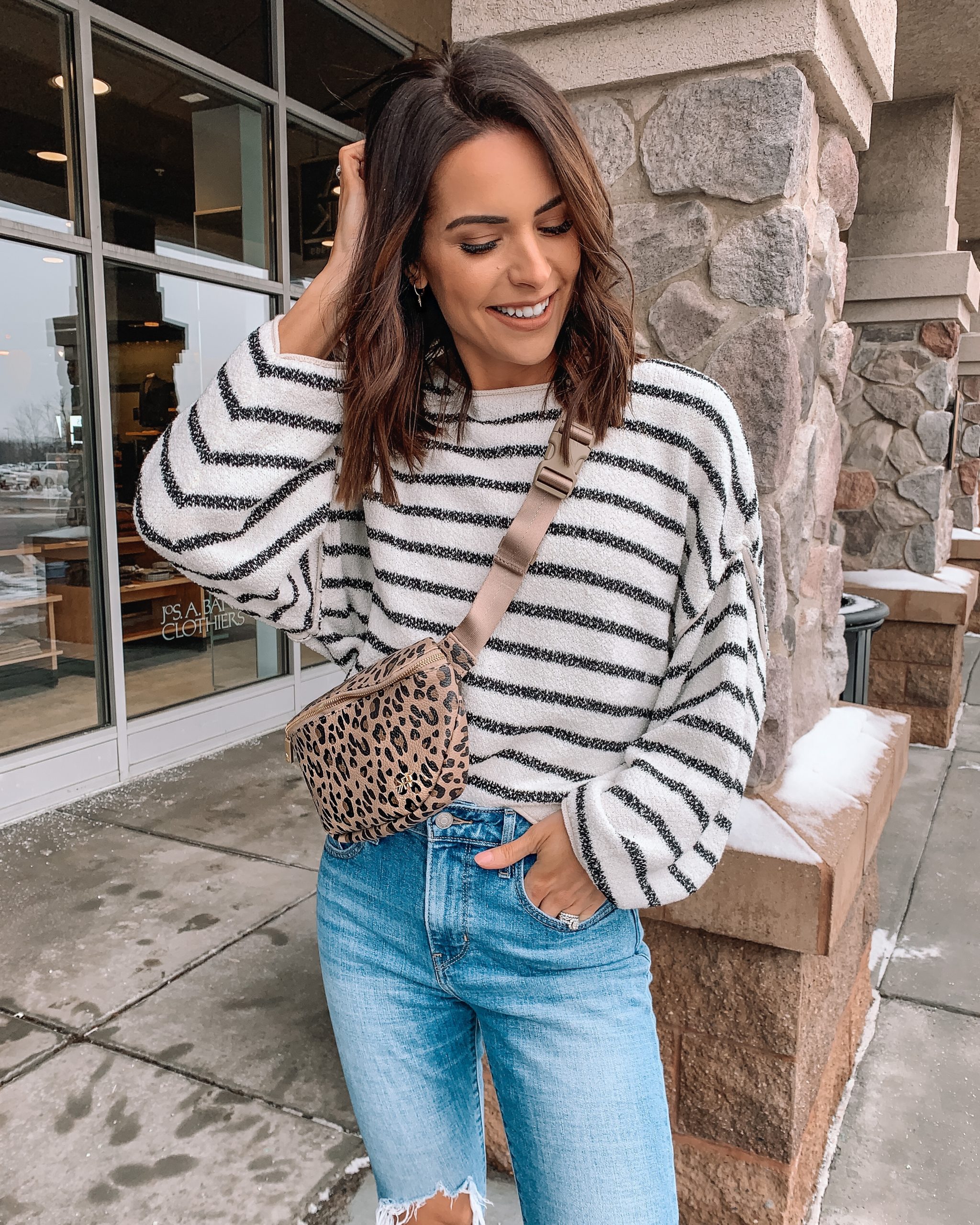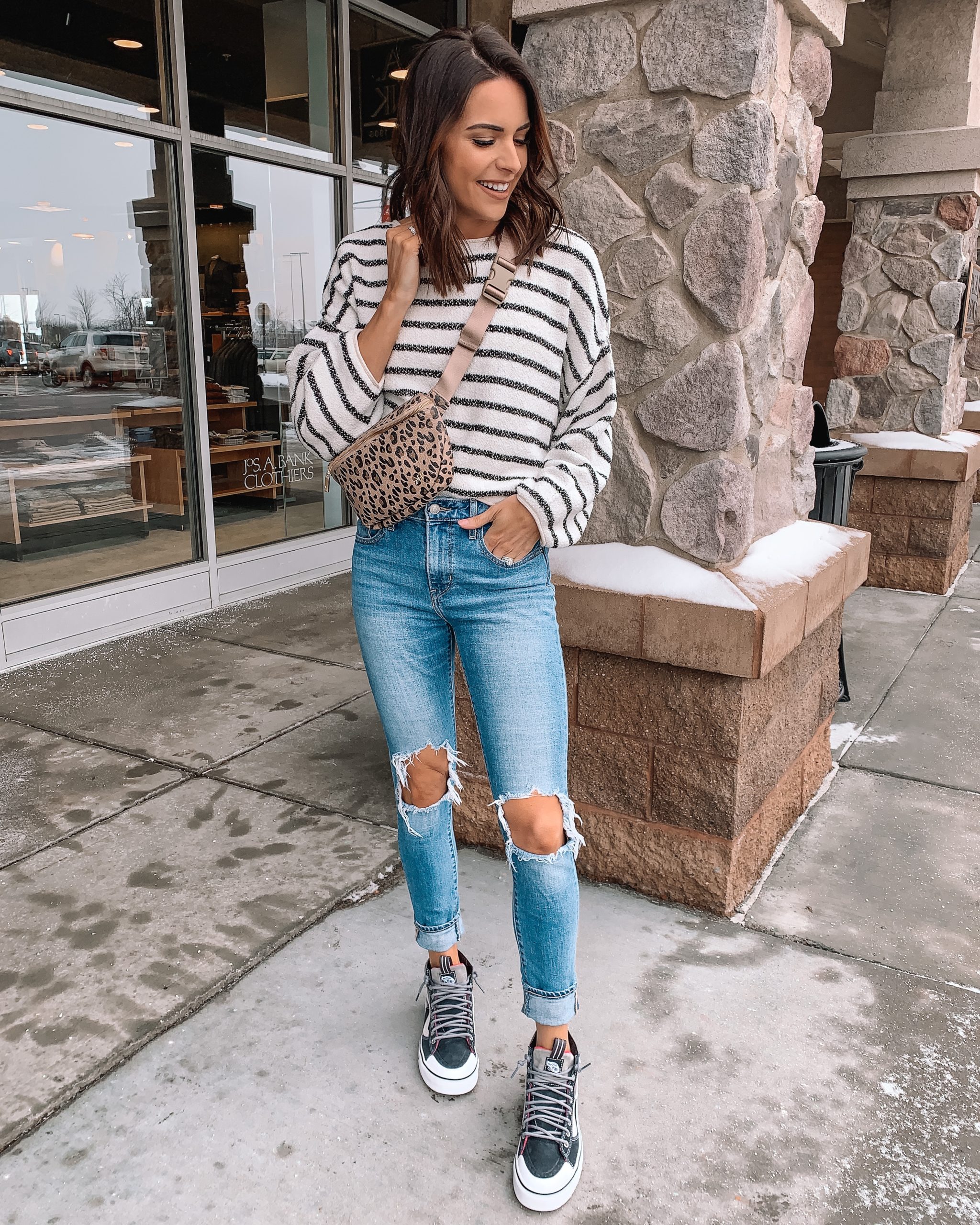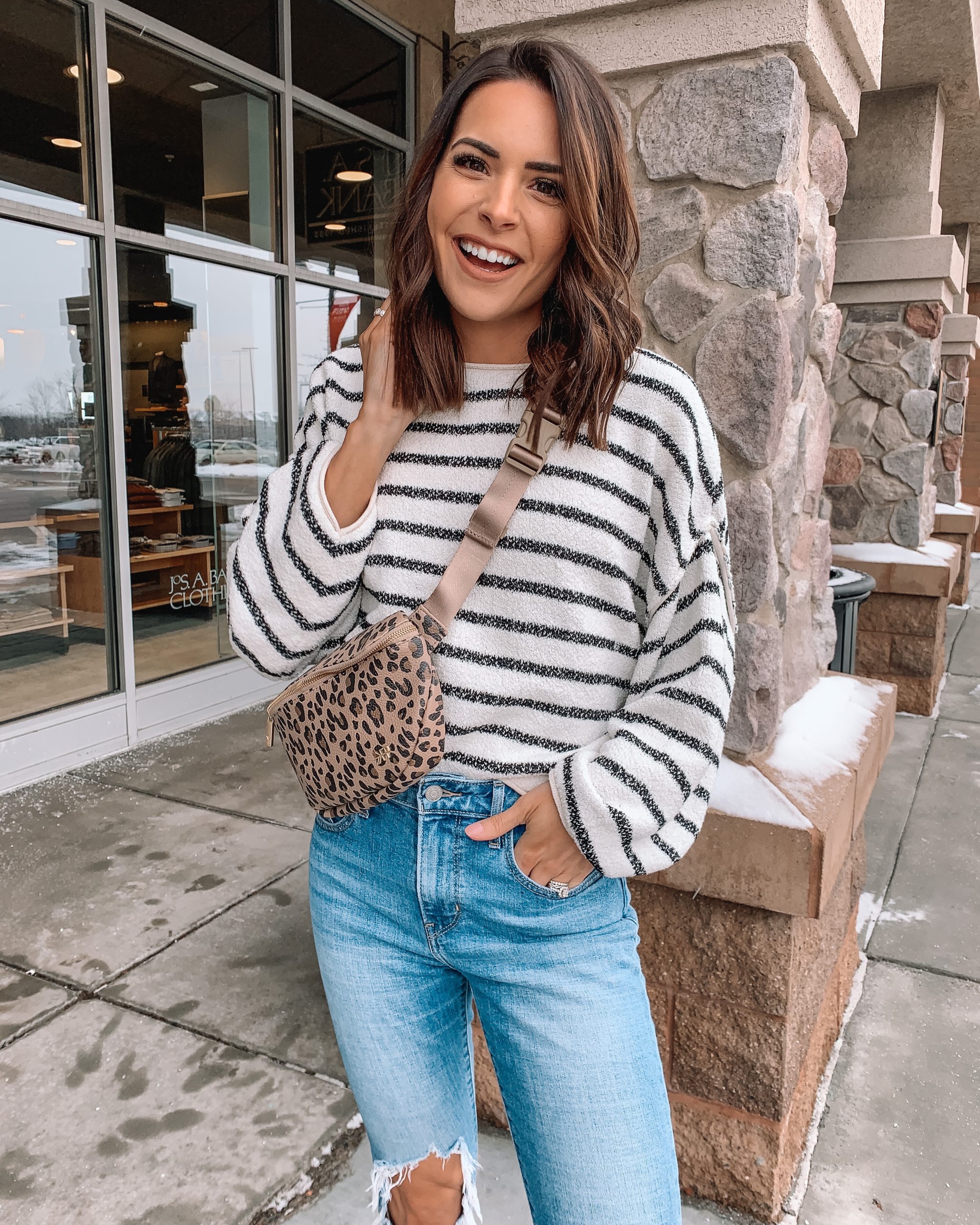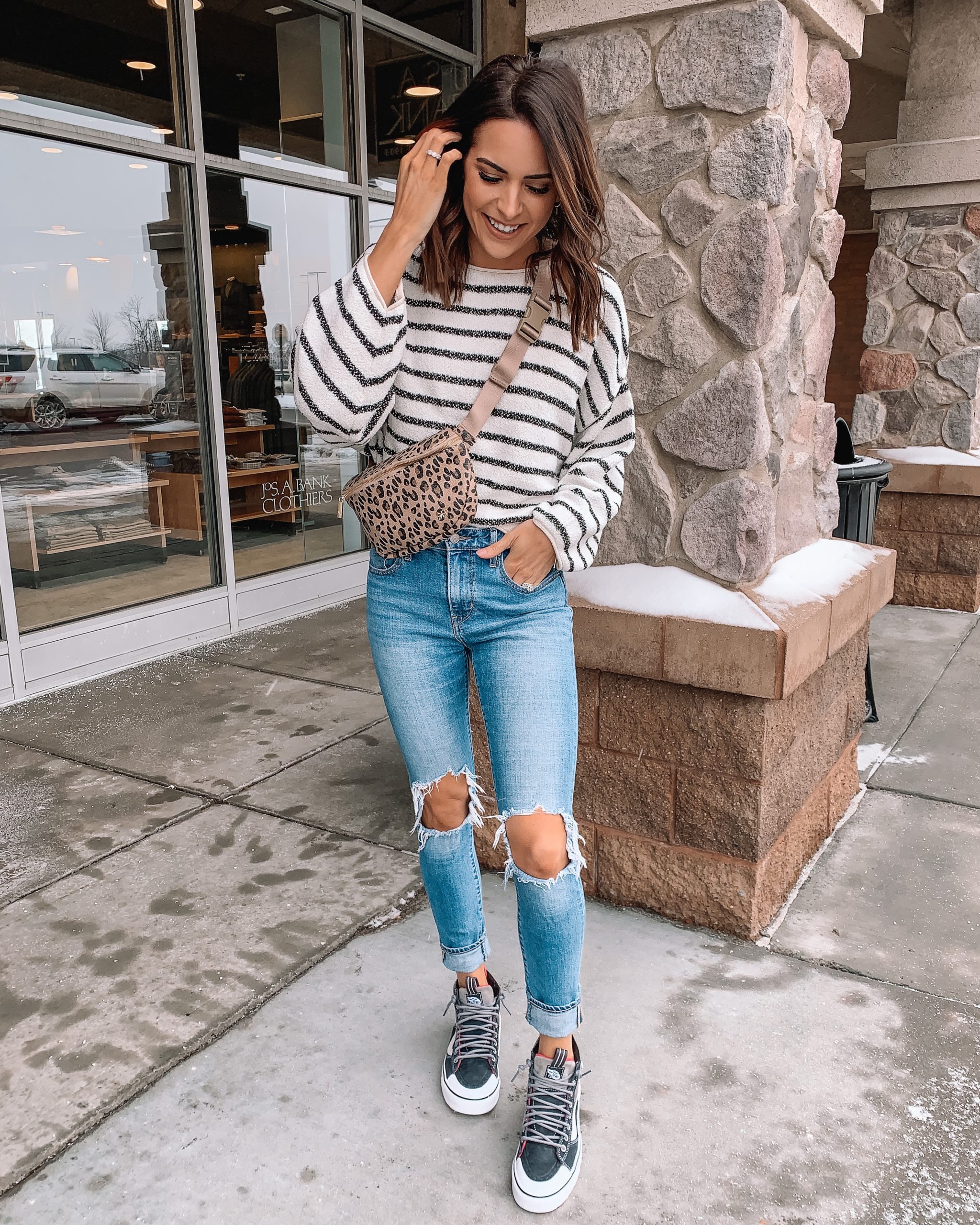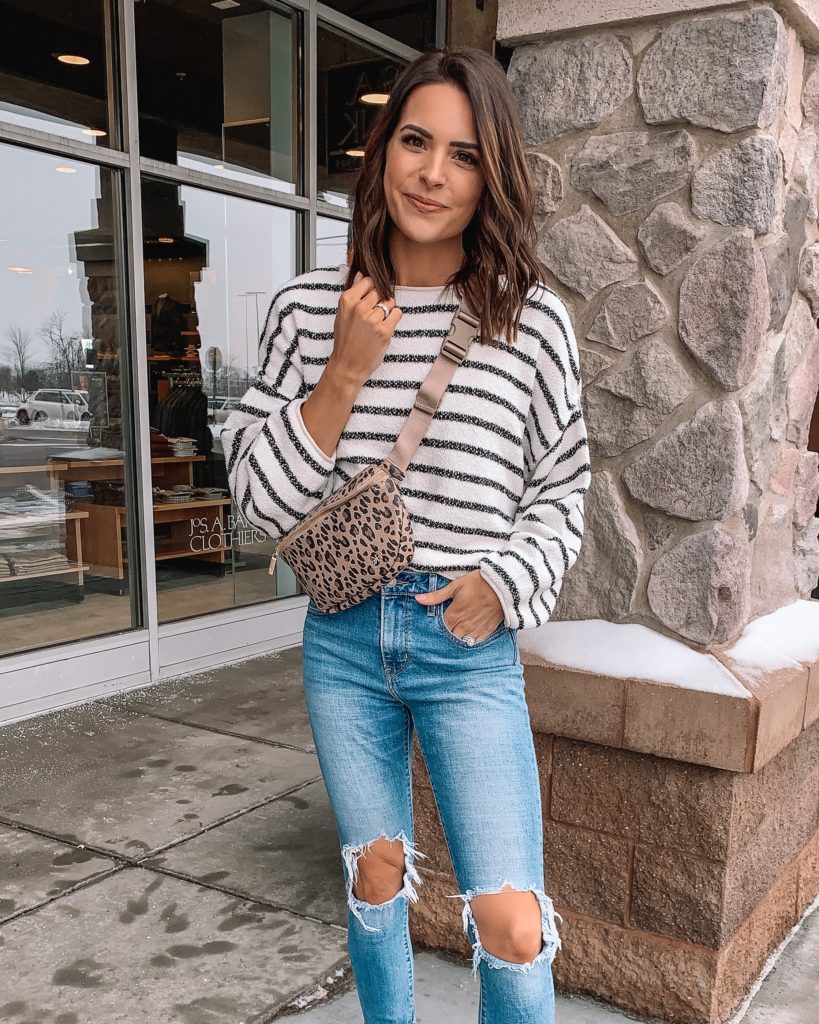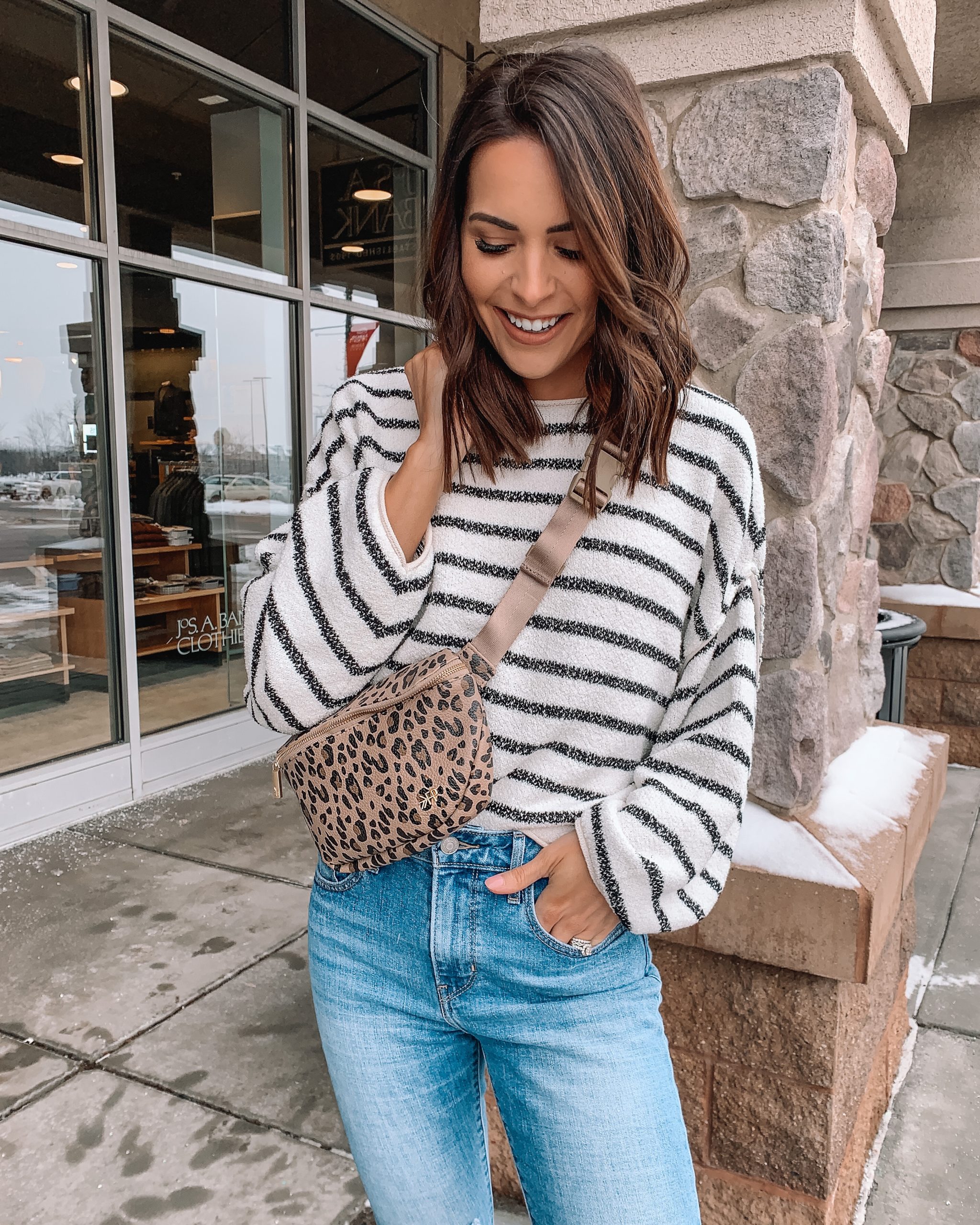 OUTFIT DETAILS:
Free People Pullover Sweater (size down, wearing XS) | Levi's Jeans (on sale! True to size) | Vans High-Top Sneakers (true to size) | Freshly Picked Leopard Belt Bag | Uncommon James Gold Huggies

Did you make any New Years resolutions this year? Thanks for stopping by and reading today's post!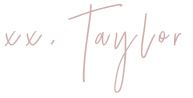 A big thanks to Nordstrom for partnering on this post! As always, all opinions are my own.