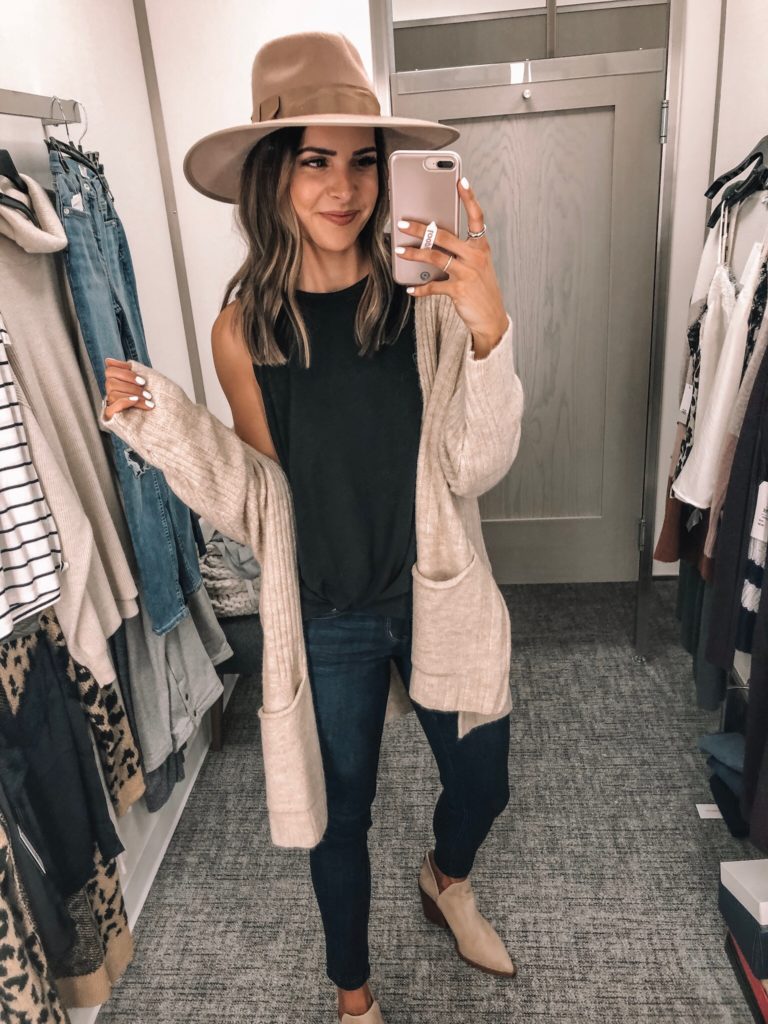 Hi guys! My favorite sale of the entire year is just around the corner: The Nordstrom Anniversary Sale 2020, also known as the NSale! It looks a little bit different this year, so I thought a post with information about it would be helpful.
What is the Nordstrom Anniversary Sale 2020?
Nordstrom Anniversary Sale releases hundreds of BRAND NEW pieces for the fall and winter season ahead and some amazing summer-to-fall transitional pieces that are discounted up to 70% off, and will go back up in price after the sale is over (August 31st). You can expect to see pieces from my favorite brands like BP., Leith, Sam Edelman, Tory Burch, Free People, Caslon, BlankNYC, Barefoot Dreams, Charlotte Tilbury, t3, and more!
When is the Nordstrom Anniversary Sale 2020?
This year, the timing of the sale was pushed back a little due to COVID-19, but the sale is still on! And early access is also set up different this year. Nordstrom is giving everyone a Preview of the sale on July 24, no matter your Nordstrom Cardmember (AKA, Nordy Club) status! I love that they are offering this preview to everyone, since in the past it would always be a little overwhelming when the sale kicked off and thousands of new items hit the site at the same time, and there was pressure to shop quick because items run out of stock so quickly! The preview day will give us all time to check out and review all items, wish list our favorites and feel good about our cart by the time the sale opens up! This will also allow for a quicker checkout process!
So, when is the first day we can actually shop? This will depend on your Nordstrom Cardmember status. Cardmembers with Icon, Ambassador or Influencer status will get even more time to shop Early Access. The higher your status, the earlier you shop. This is on top of the six days of Early Access all cardmembers get. If you don't have a Nordy Club card, you can apply for one here.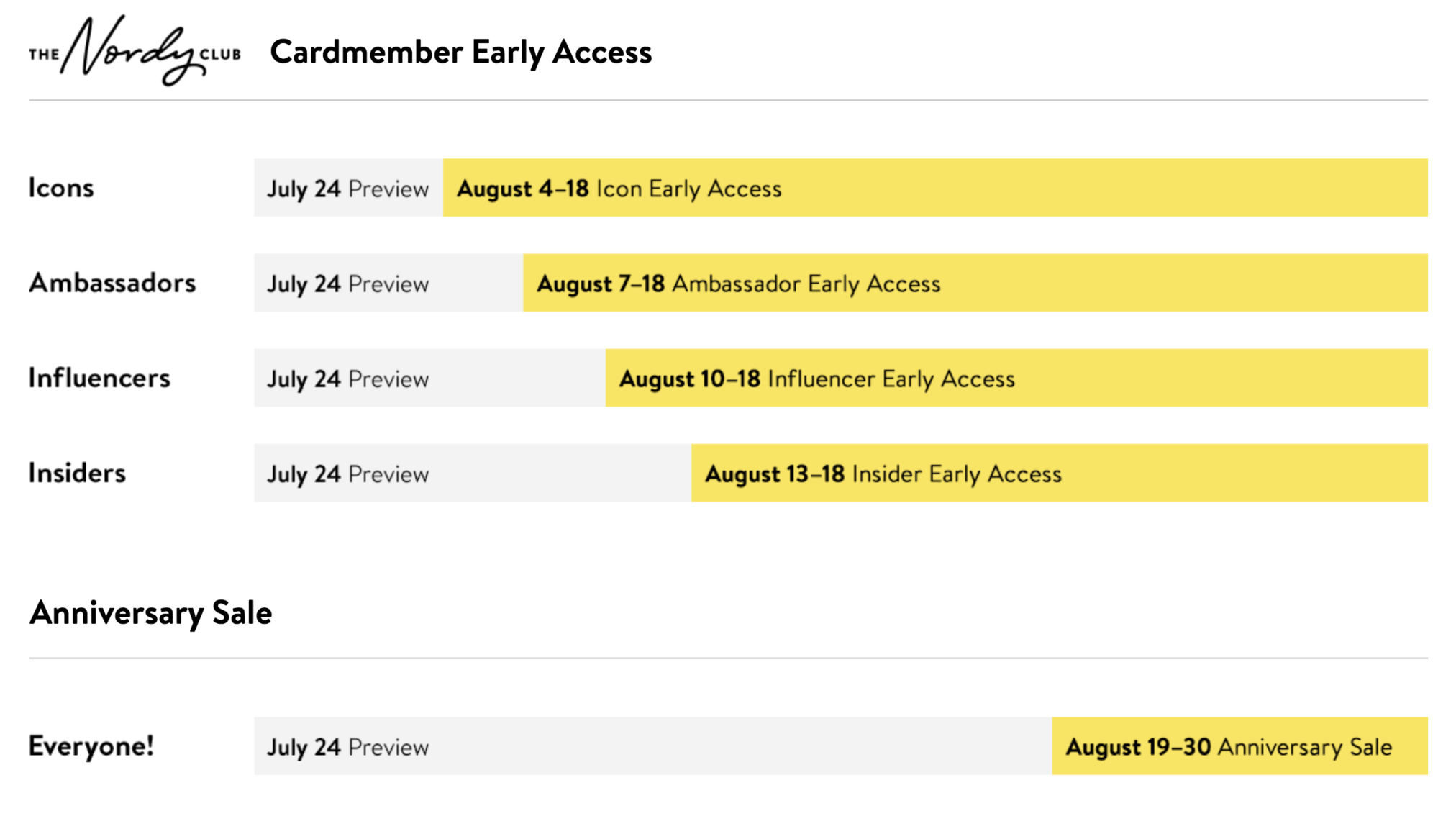 So basically:
All cardmembers can shop Early Access starting August 13—shop even earlier depending on your Nordy Club status.
Anniversary Sale is open to everyone August 19–30. Prices go up August 31!
You can shop the sale in open stores during normal business hours. Online shopping begins at 9:30am ET/6:30am PT.
Any tips for shopping the sale?
Make a shopping list of what you need for the fall and winter ahead – Cardigans, boots, booties, sweaters, outerwear, and a GOOD pair of denim that will last you years (designers like AG Rag & Bone, and Citizens of Humanity are included) are always at the top of my list! I also love to take advantage of the exclusive beauty sets (lip kits, limited edition palettes, etc.) that are offered during the sale! Outside of the women's department, I always find awesome stuff in the home, baby/kids and men's section, too!
Prioritize your list, and shop those items first. Cardigans and boots/booties always sell out the quickest – and are definitely highest on my list!
Let me be your guide! We have a great advantage this year with the the new Preview Day, but it will still be a little overwhelming since there will be so much. I plan to share reviews on my top picks, best selling items, and items you won't want to miss out on!
I also greatly appreciate when you guys shop through my links! It means so much and the small commissions I make from you shopping my links help run my business and support my family. If you ever need my suggestion on pieces you are looking for, I am always happy to help! Feel free to comment on any of my Nordstrom Anniversary Sale blog posts, Insta and Facebook posts, DM me, or email me at [email protected] (quickest way to reach me)!
What can you expect from me?
Expect to see my top picks for Women, Men, Home, Kids & Baby, and Beauty on the blog, Instagram, and LIKEtoKNOW.it profile! In fact, I will actually be sharing MOST content on the LTK app (Download for Apple / Google) and my shop page on my blog. I will be sharing round ups via try-ons and shoppable collages! Check out some of last year's posts here and here!
Mark your calendars, because I'll start sharing my favorite picks on Preview Day (July 24)!