Happy Friday-eve, cutie pies! Today I'm styling this cozy and cute ivory open front textured cardigan that will take you straight from winter to spring. Old Navy has been killing it, so I had high hopes in this cardigan, and I was not disappointed! Honestly, I was seriously impressed. I mean I figured it would be good, but this piece is really good. The feel and quality of this cardi is one like you would find at Madewell or Nordstrom, but at a super affordable price (especially when you catch a good sale day at Old Navy!)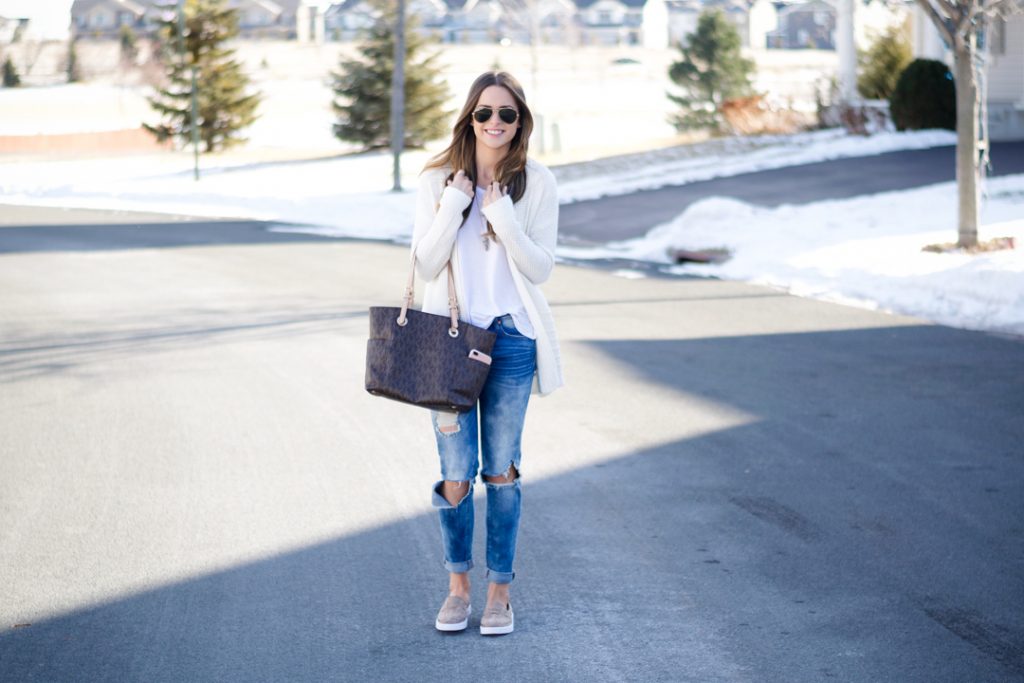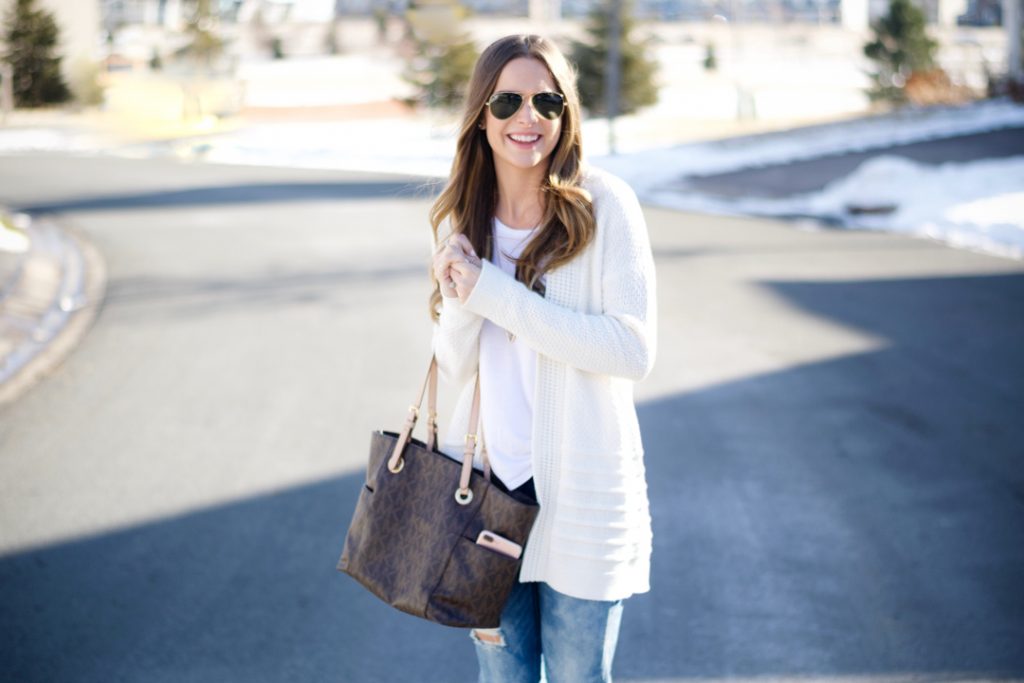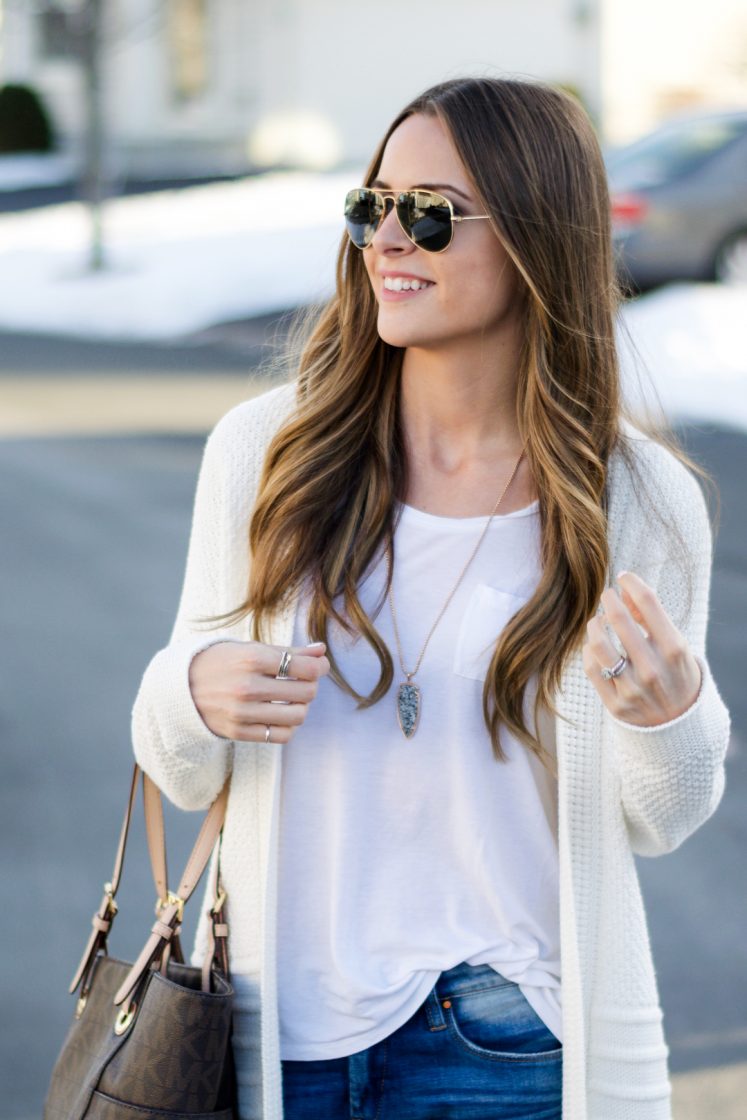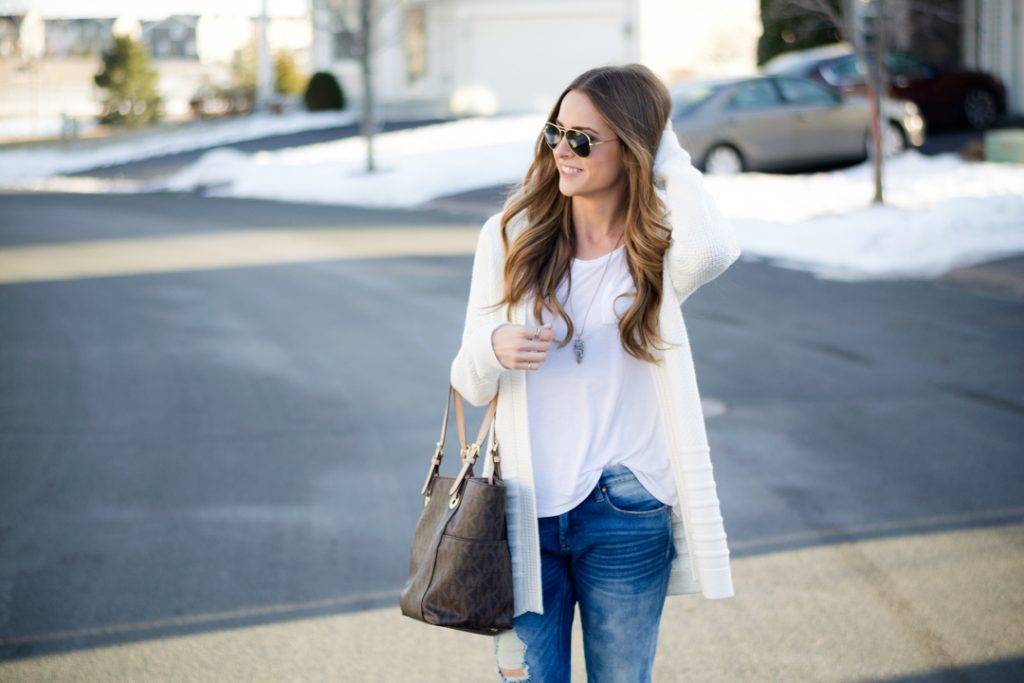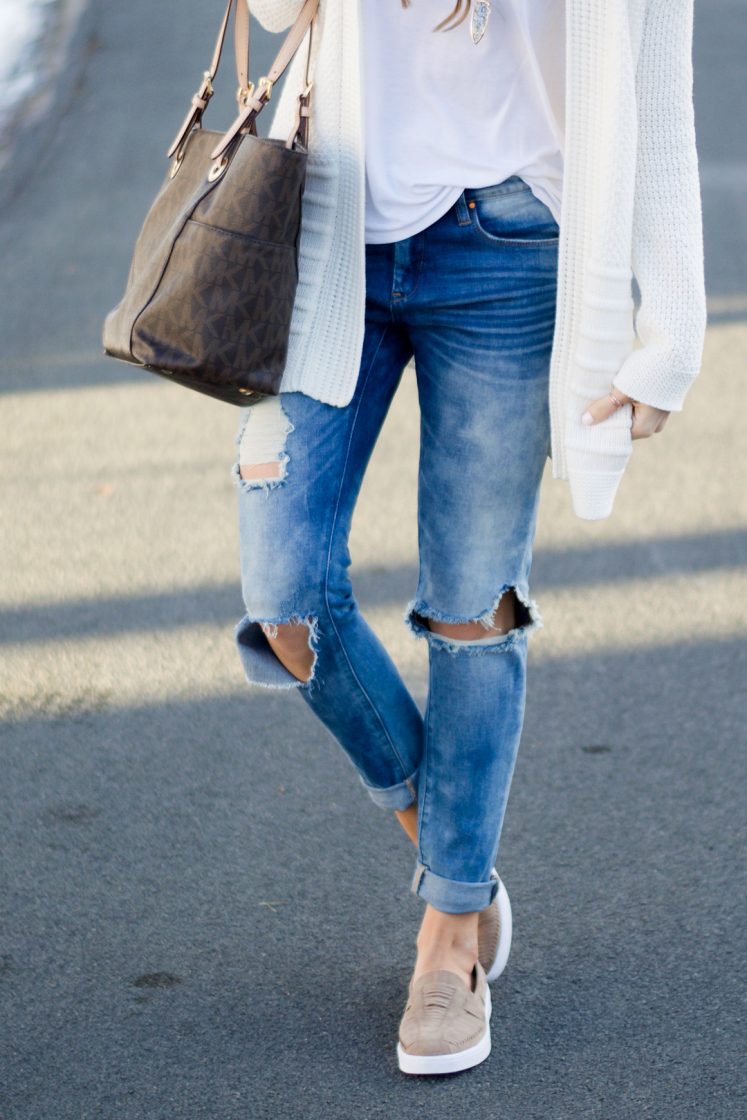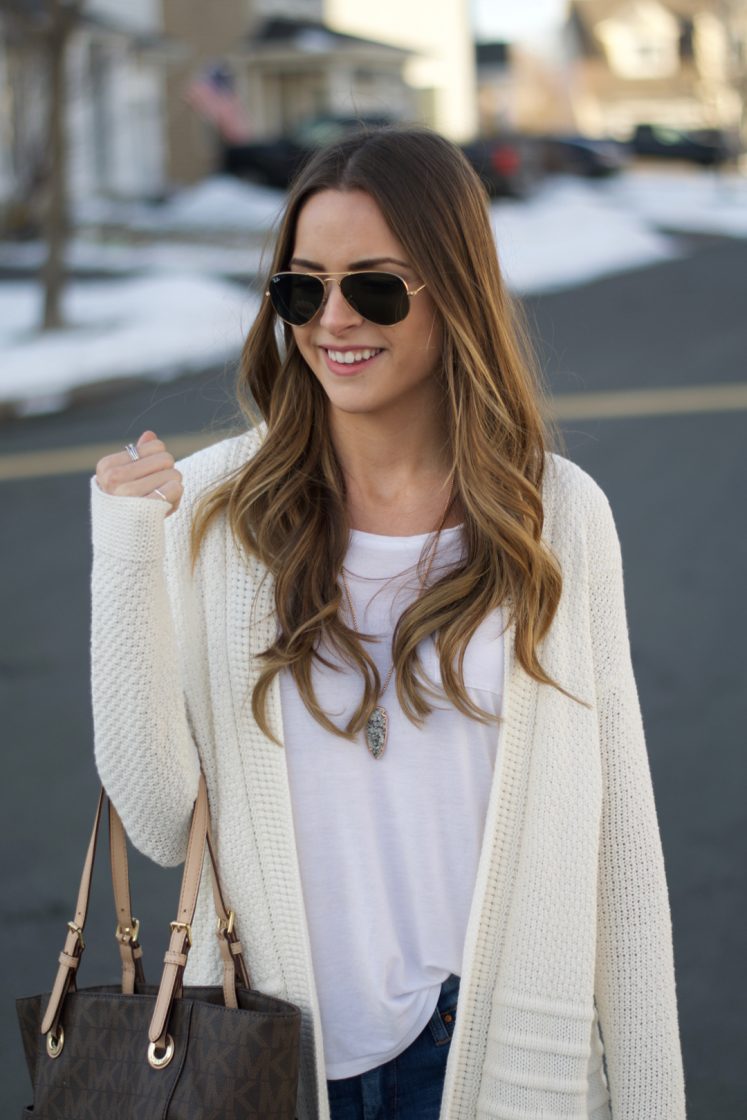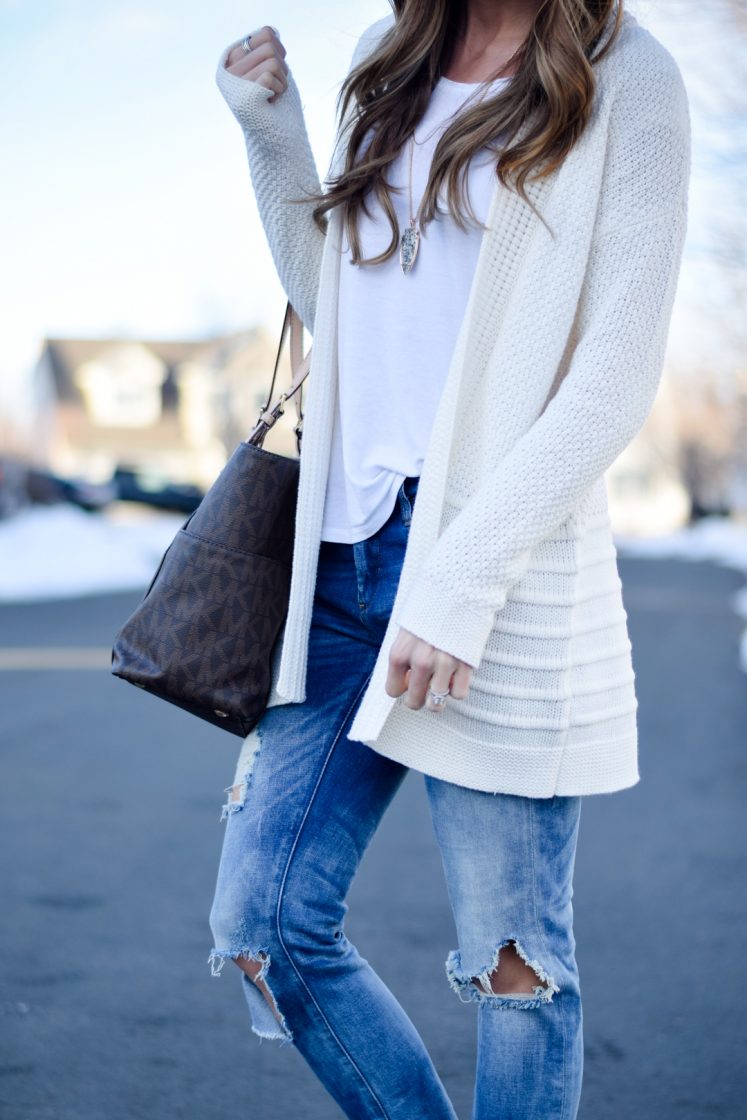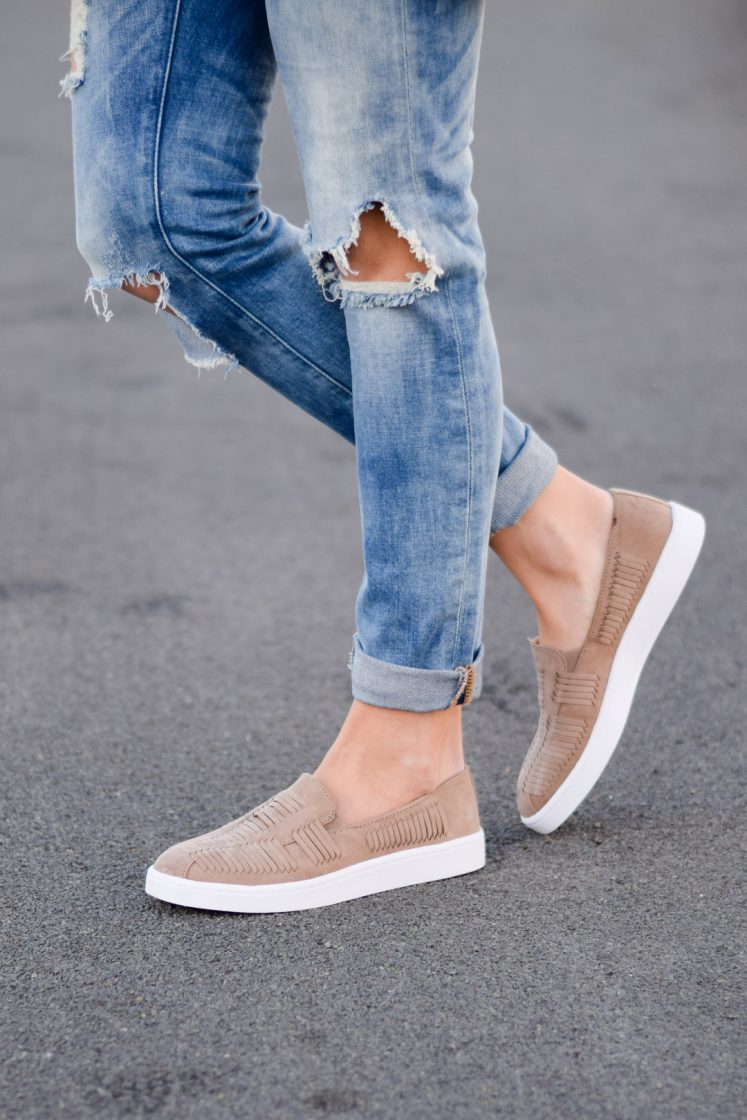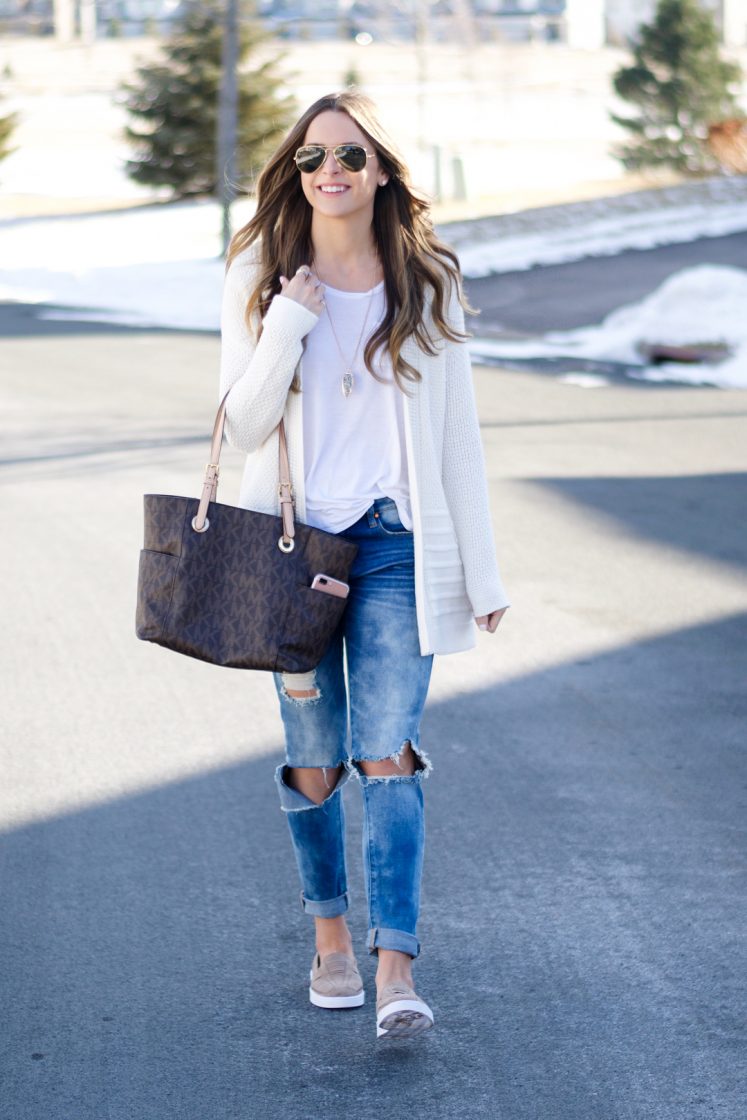 CLICK TO SHOP:
Open Front Textured Cardigan | White V-neck Pocket Tee | BlankNYC Good Vibes Distressed Jeans | Slip on Sneakers | Bag | Gold Aviators | Rose Gold Granite Pendant Necklace (received in my Rocksbox – sign up HERE to get your first box free!! It's the best!)
Okay, now can we talk about these jeans? I literally have been wearing them every chance I get outside of work! I love the somewhat looser girlfriend fit (SO comfortable), lighter wash, and the distressing is on point.
If you're looking for a new spring shoe, then look no further – slip on sneakers like this taupe Target pair are super on trend! Comfy, easy and practical? Sign me up.
On another note, tomorrow marks my 27th birthday! I can't believe how quickly time is flying… life definitely picks up in your mid 20's! I normally work a half day on Fridays, but I decided to take the morning off and Tom took off his whole work day, so we'll be celebrating with donuts, mimosas and puppy snuggles the minute we wake up. 🙂 Fun fact: Tom proposed to me on my birthday with donuts and a mimosa! It was the sweetest moment and a tradition that I hope to continue to celebrate for years and years to come. In case you were wondering, they were maple long johns; my favorite. 😀
Enjoy your day, and thanks for reading!