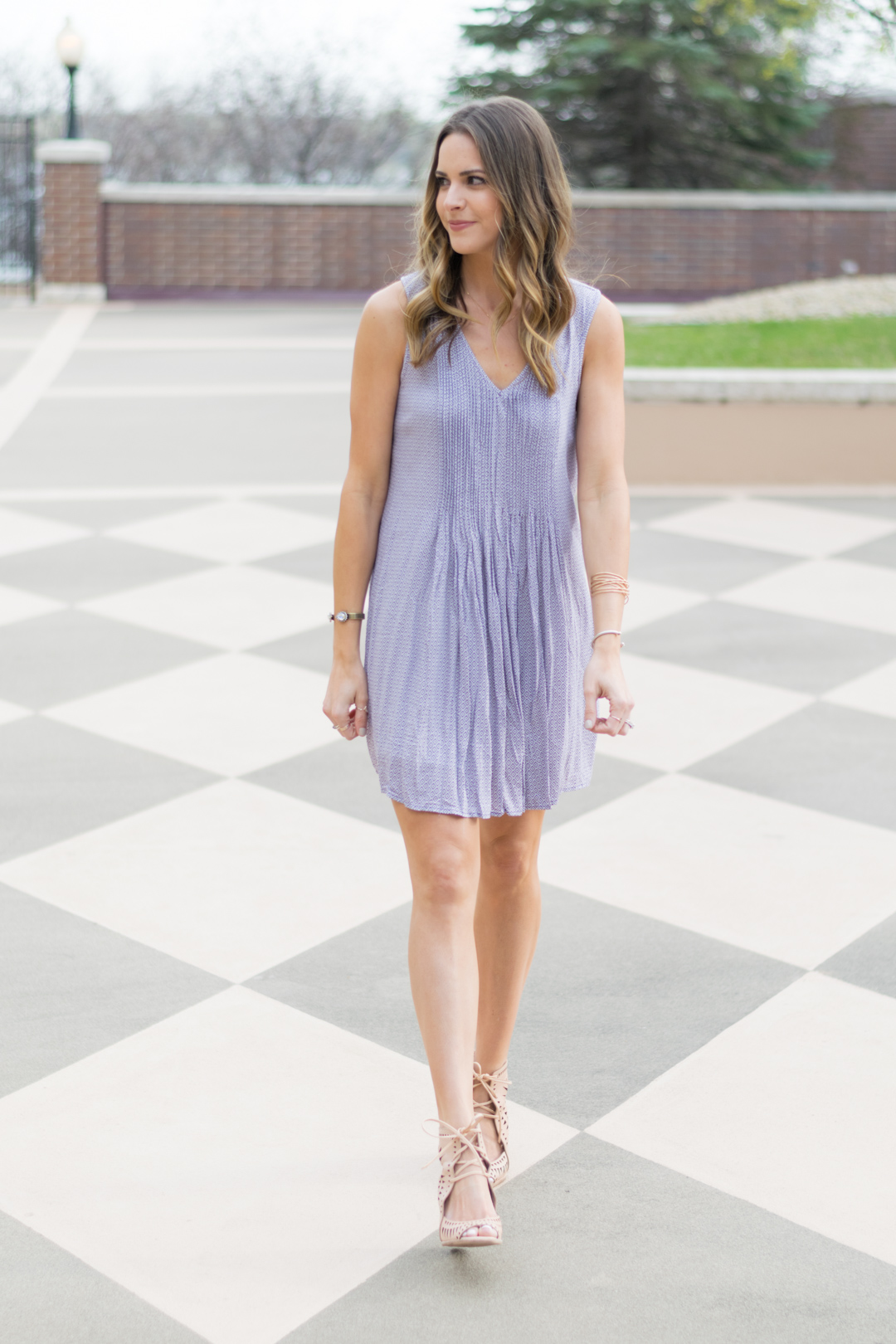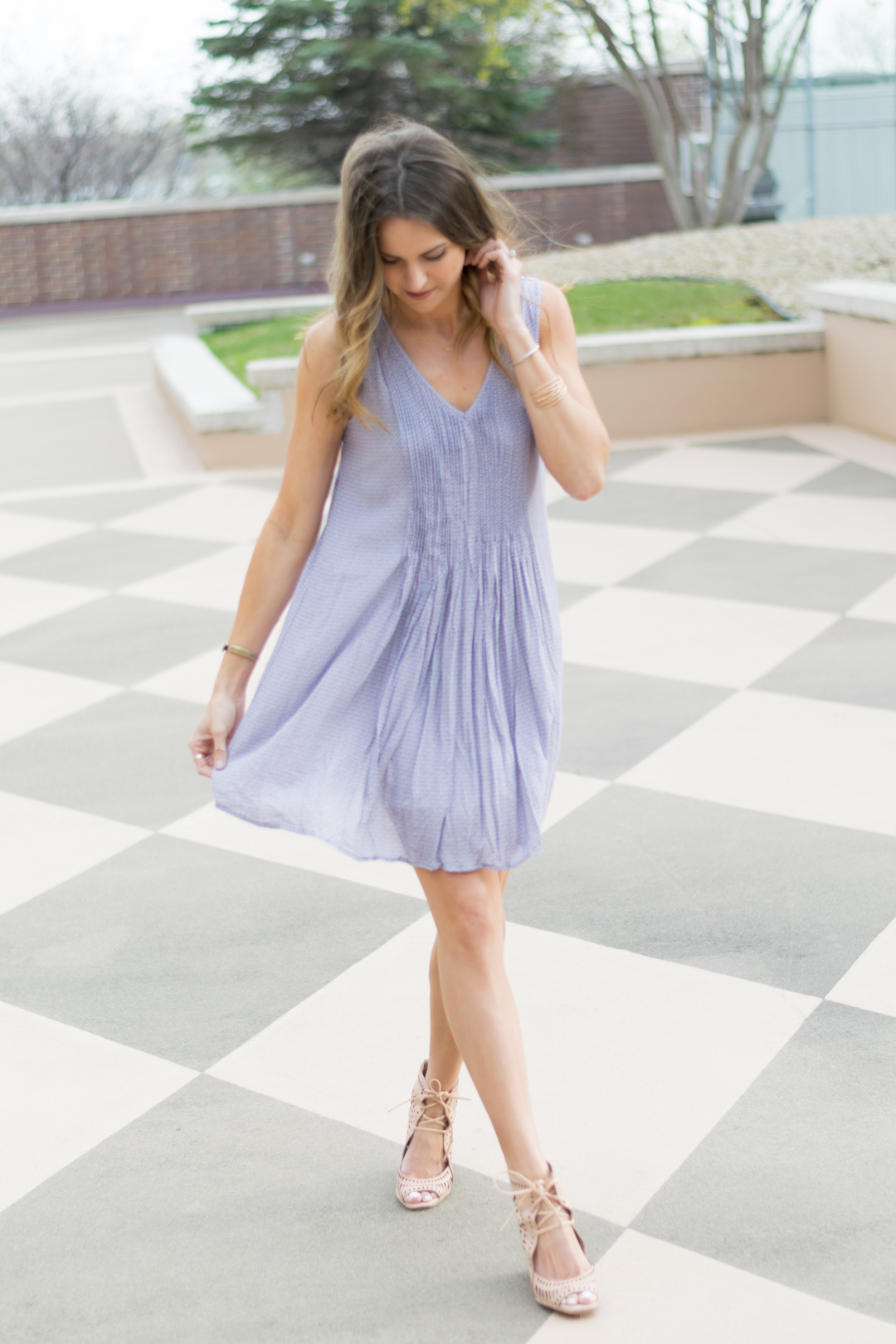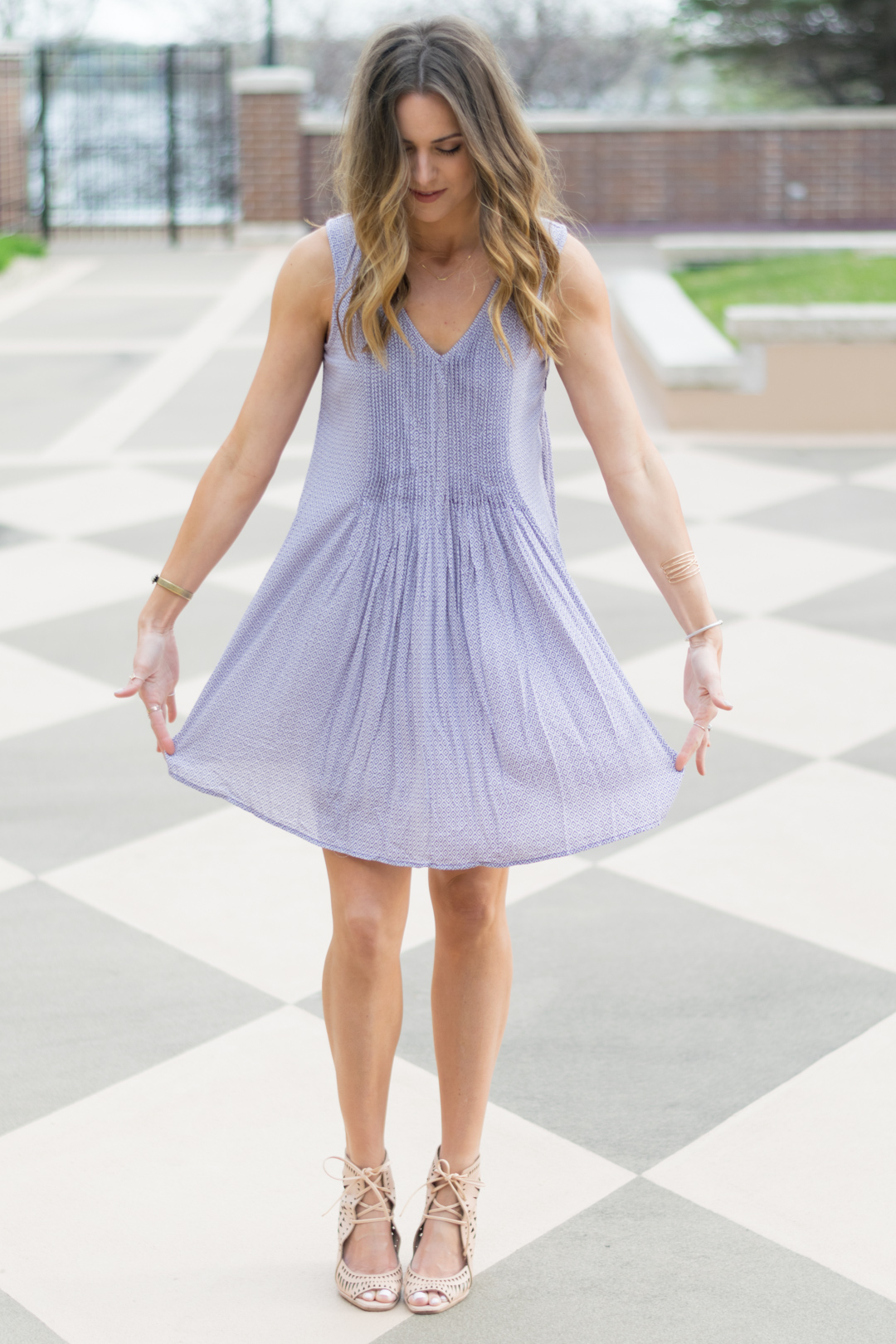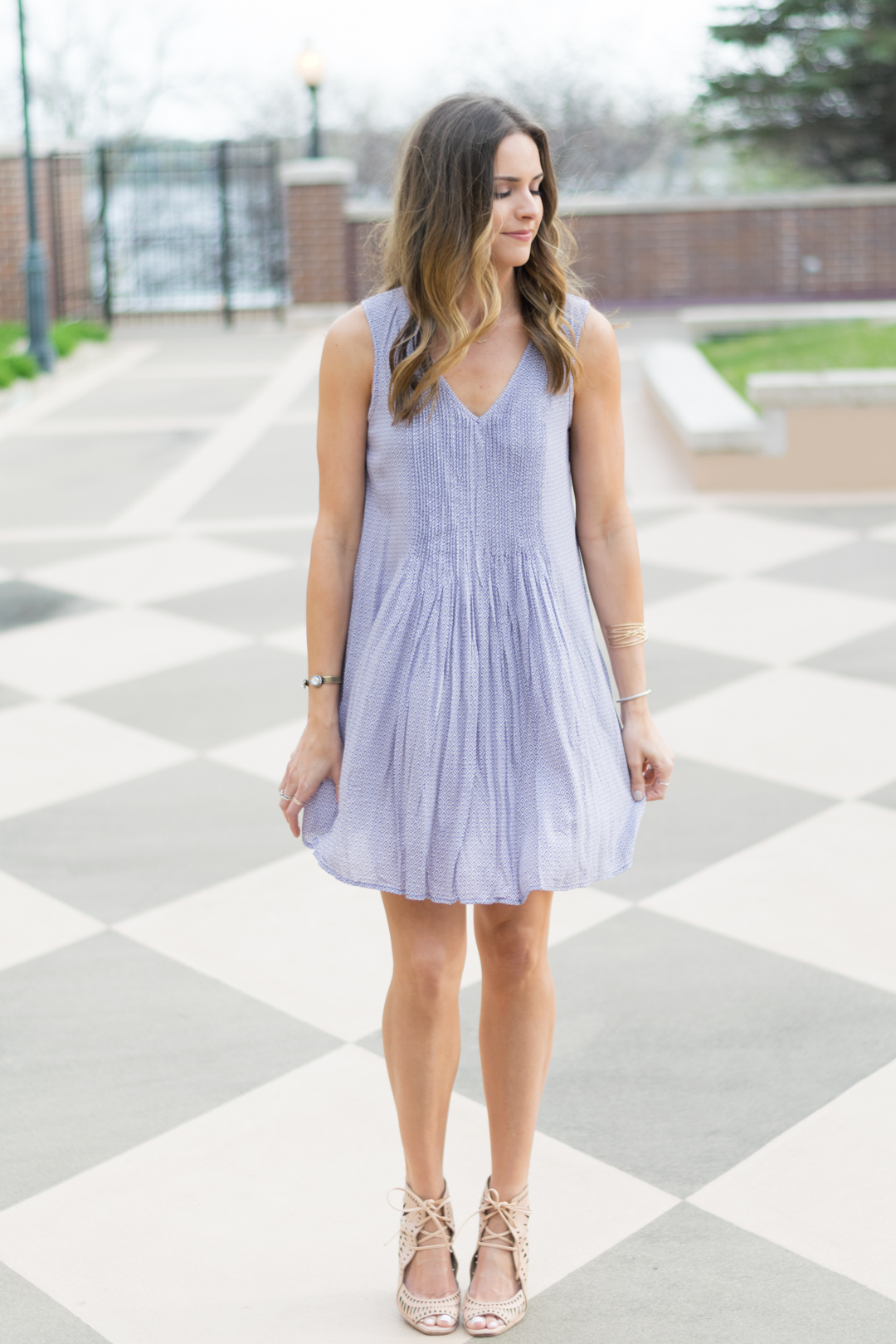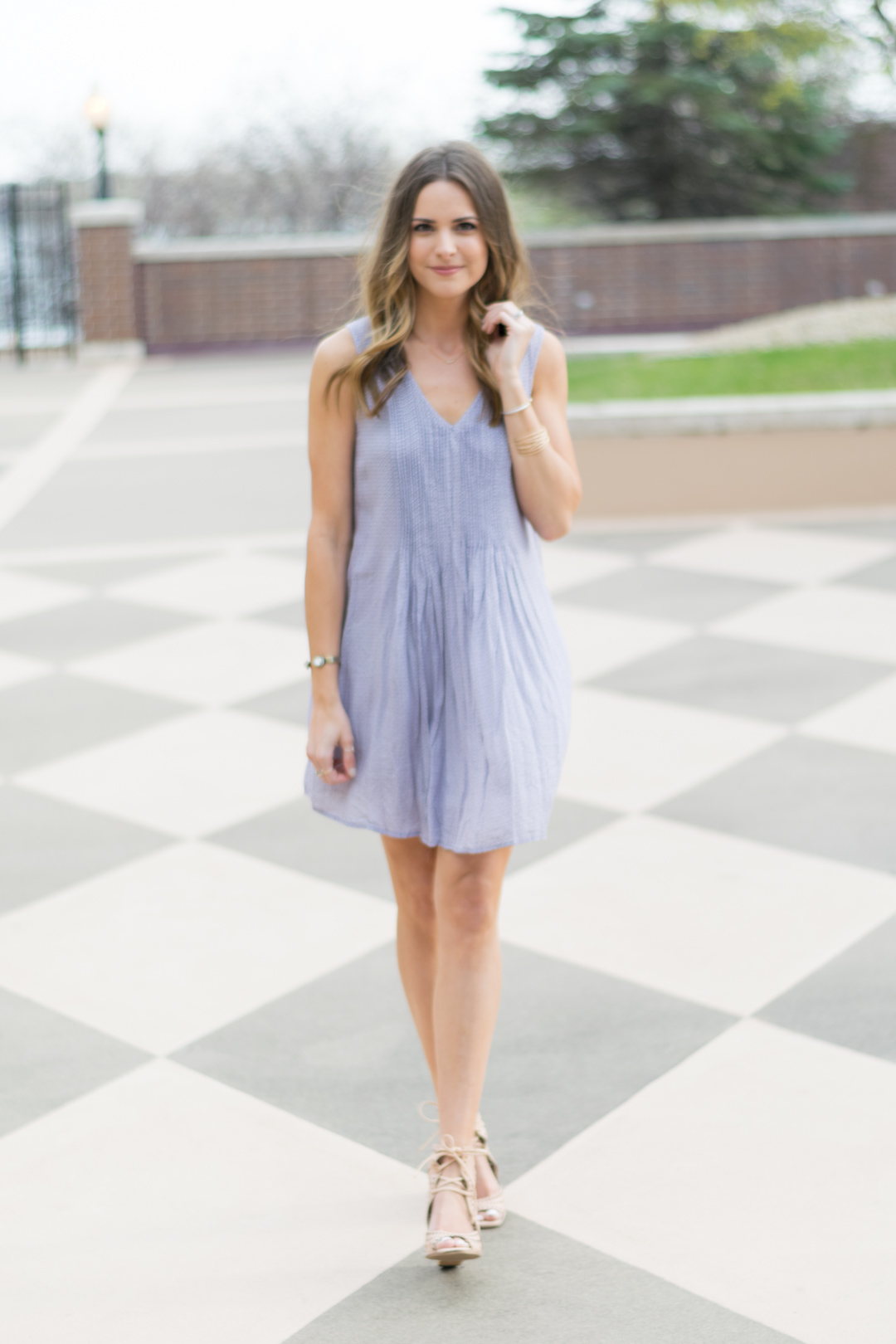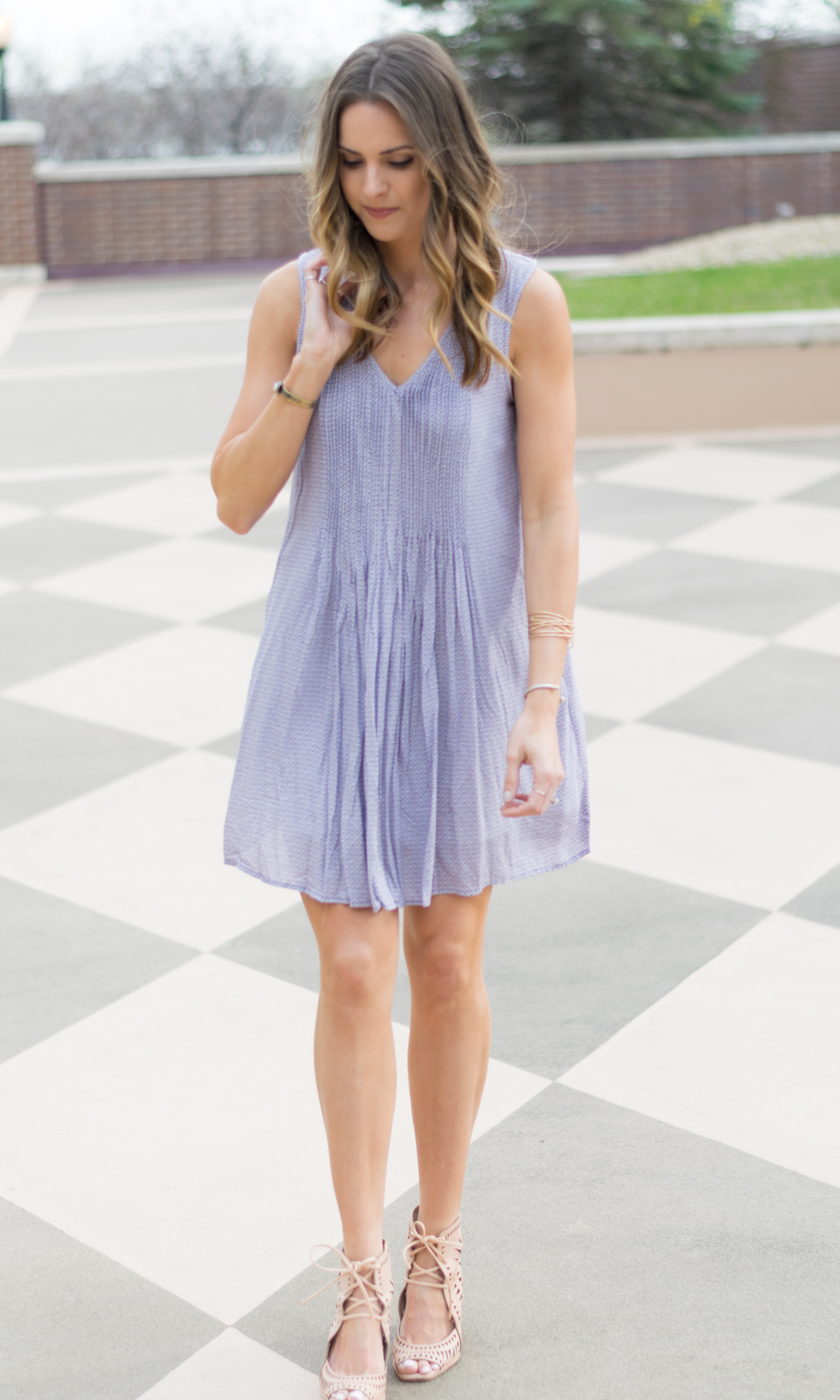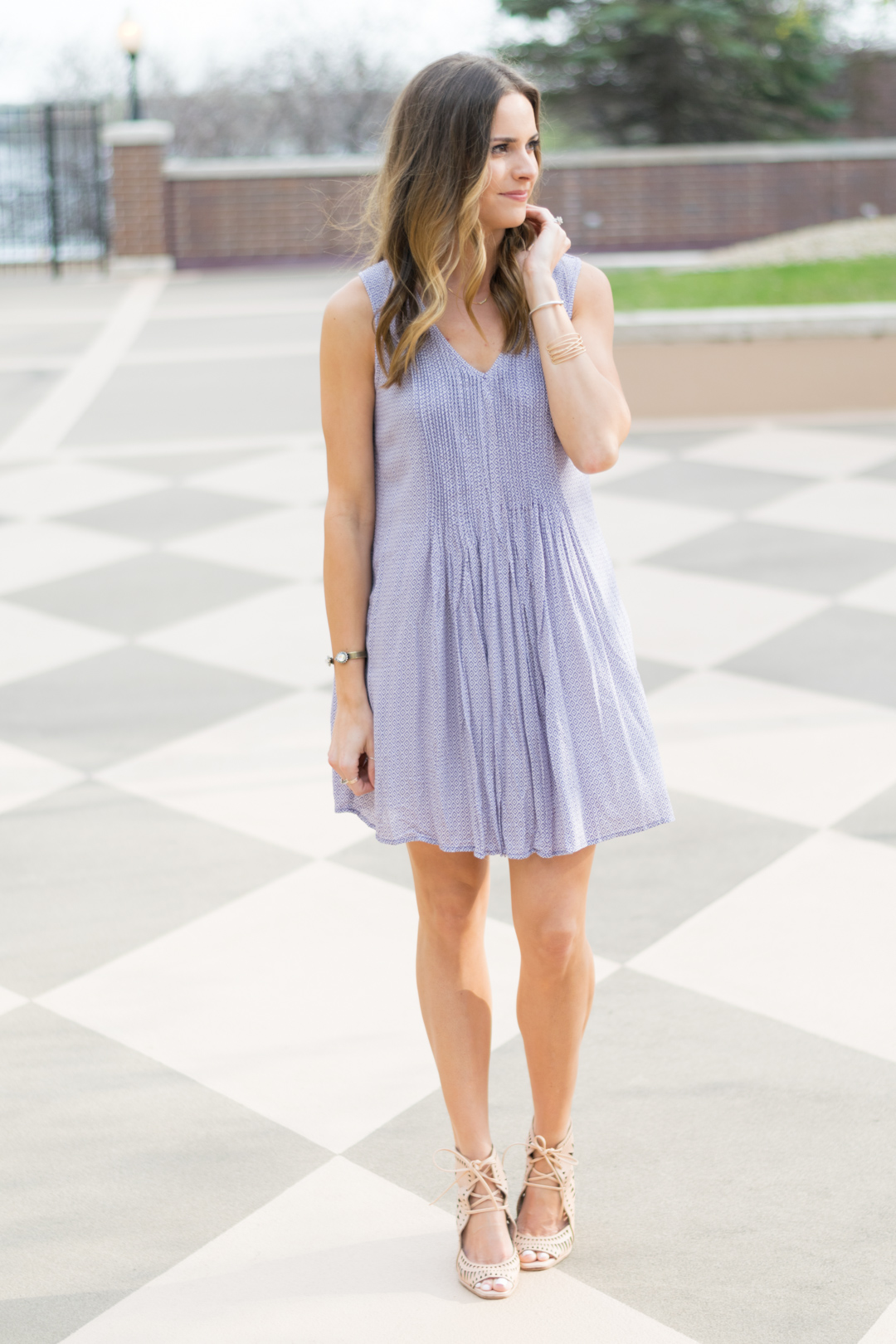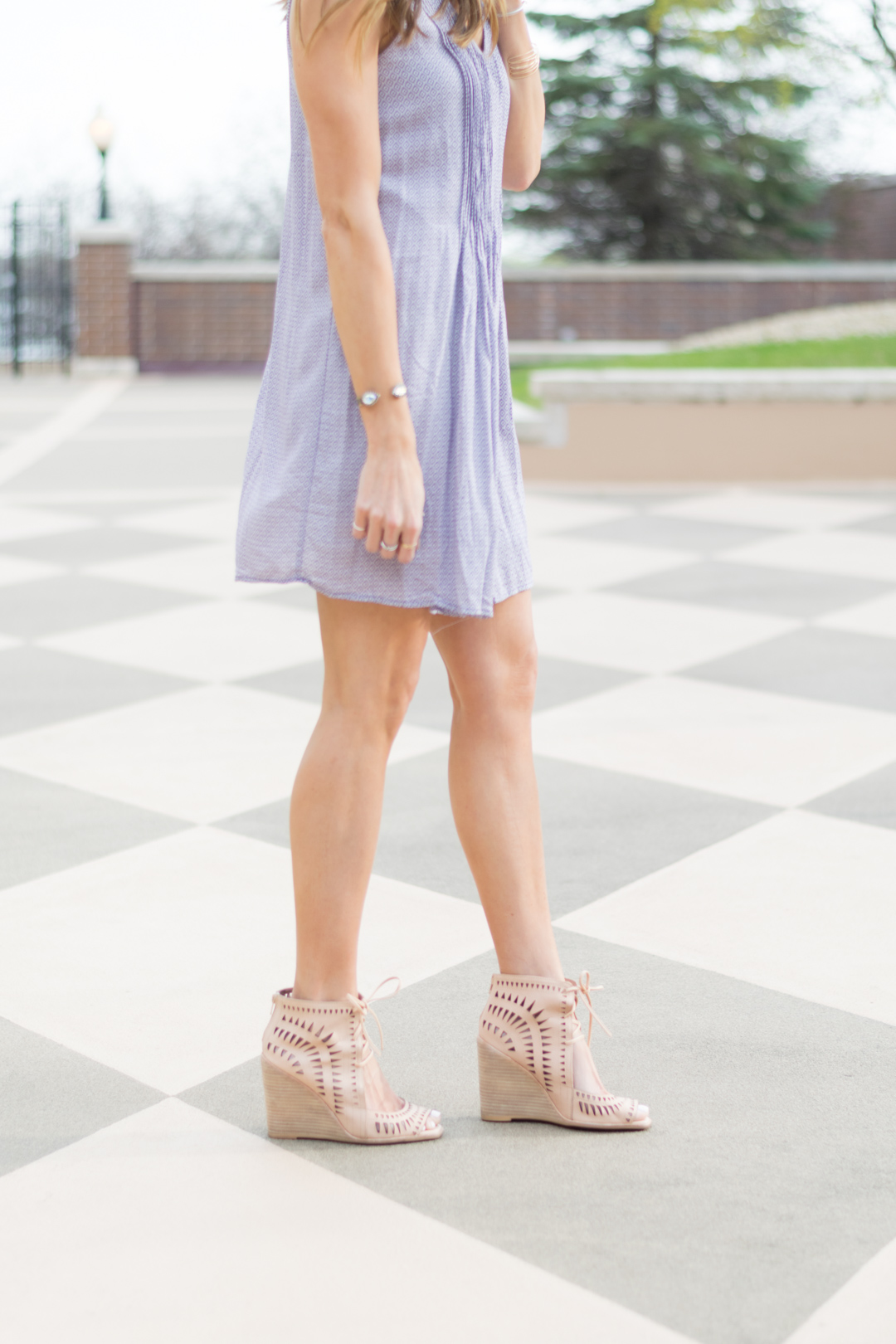 Pleated Crepe Dress | Wedges | Silver Cuff | Jeweled Cuff | Gold Wire Cuff | Necklace | Earrings | Lipstick 'Sandwash Pink'
---
Can I just tell you guys how wonderful it is to do photoshoots in 70 degree weather compared to the freezing cold?! 🙂 So much better. Ha!
I love this flowy crepe dress that I recently found on sale at Old Navy for under $25! Old Navy always has the best sales, so you might end up finding it for even cheaper. This dress is so comfortable, can easily be dressed up or down and comes in a few different color options. The purple just screamed "SPRING!" to me. For this look, I threw on my favorite nude wedges to dress it up, but you could easy wear this with sandals, espadrilles or flats for a more relaxed vibe!
This weekend we spent some time with friends on the first rooftop patio outing of the year! I love patio season. 🙂 And today we stayed in our pajamas… all day. But Sunday's are always a good excuse for that, right? Especially when it's raining all day! 😉
Thanks for stopping by!
xx, Taylor
SHOP THE LOOK: