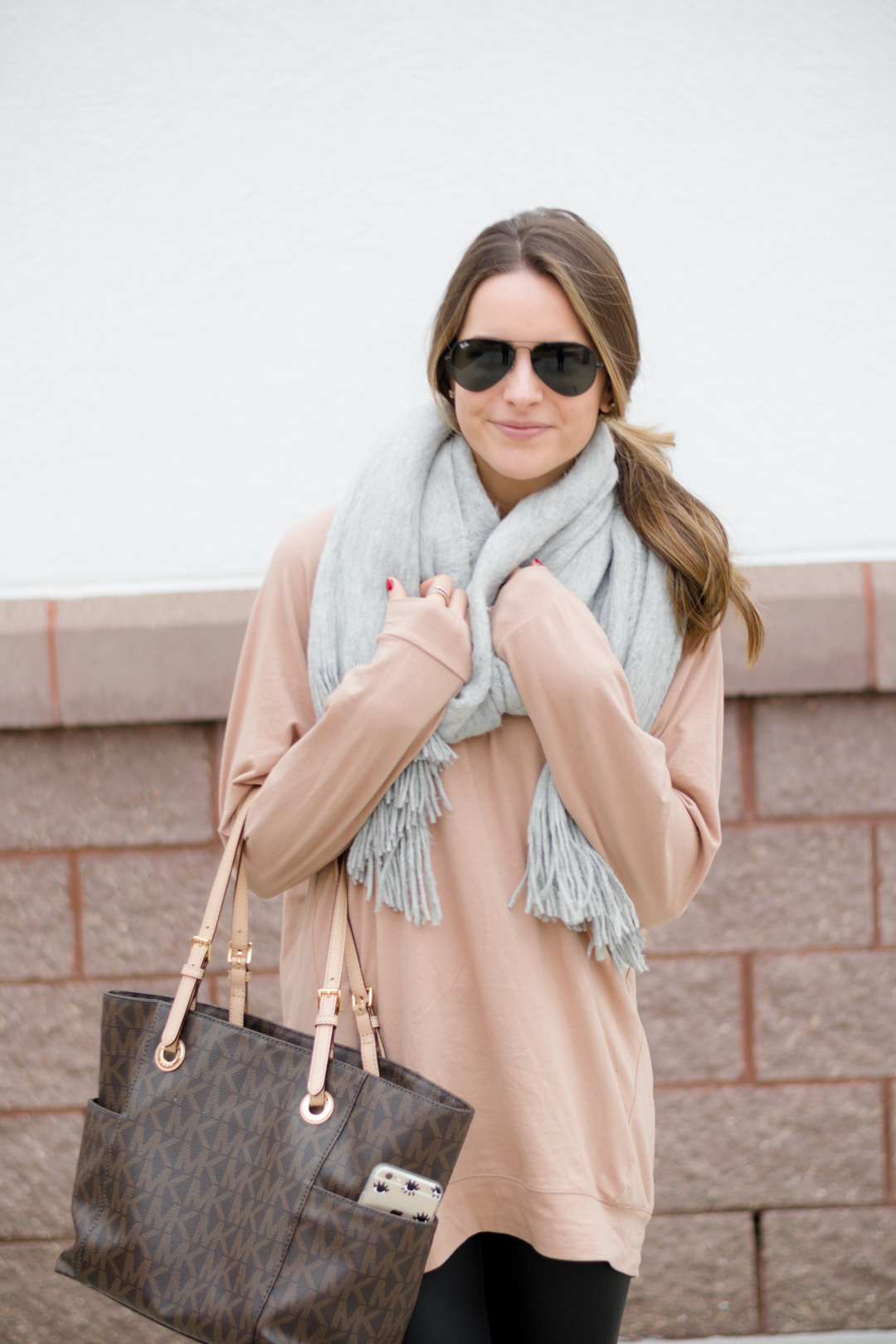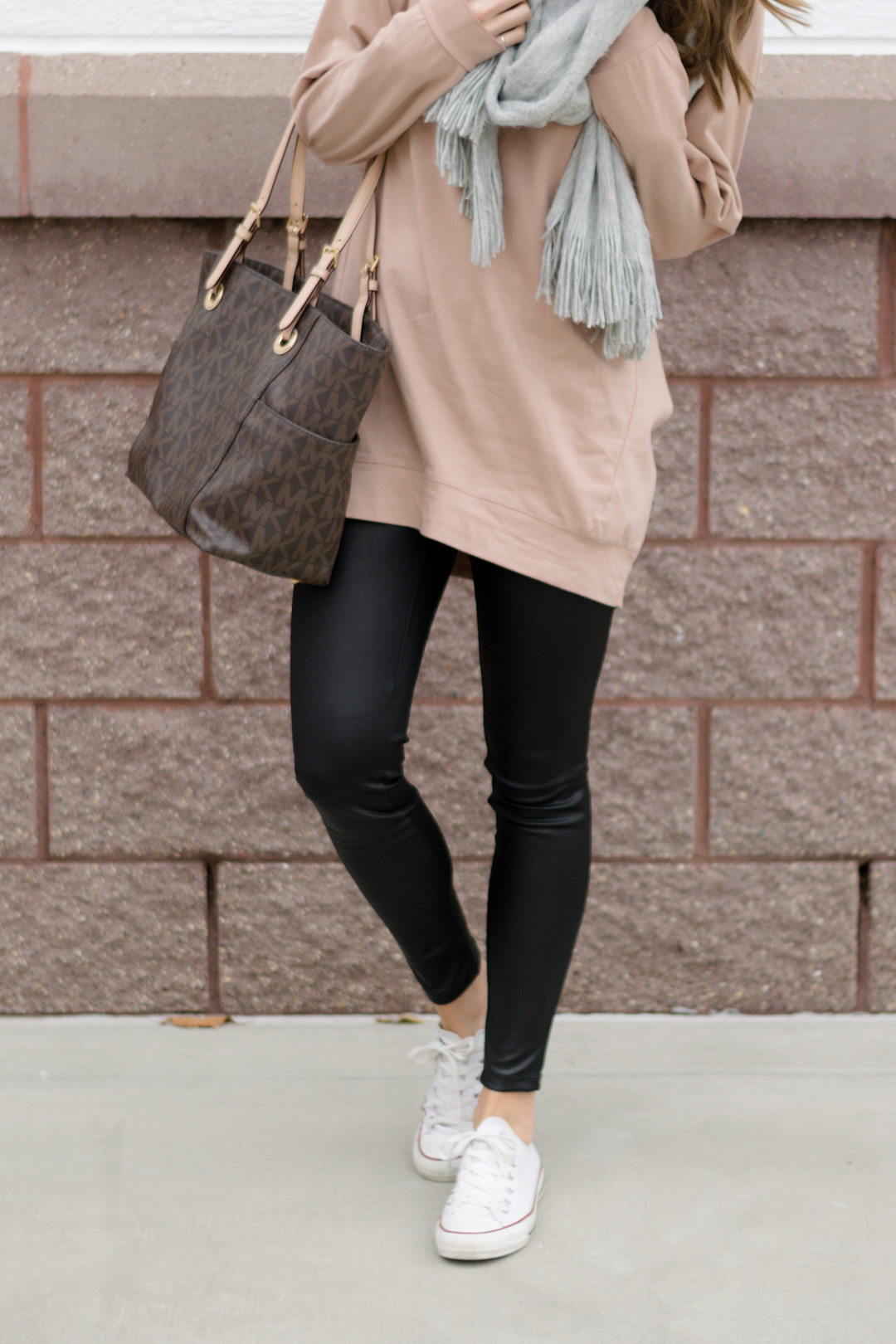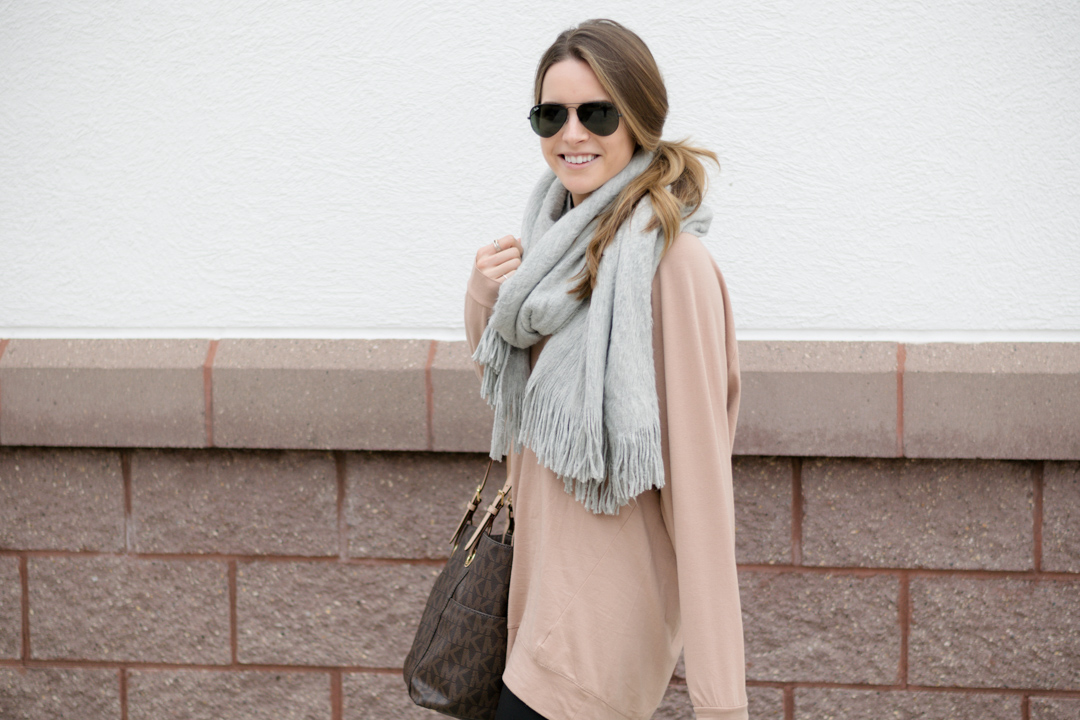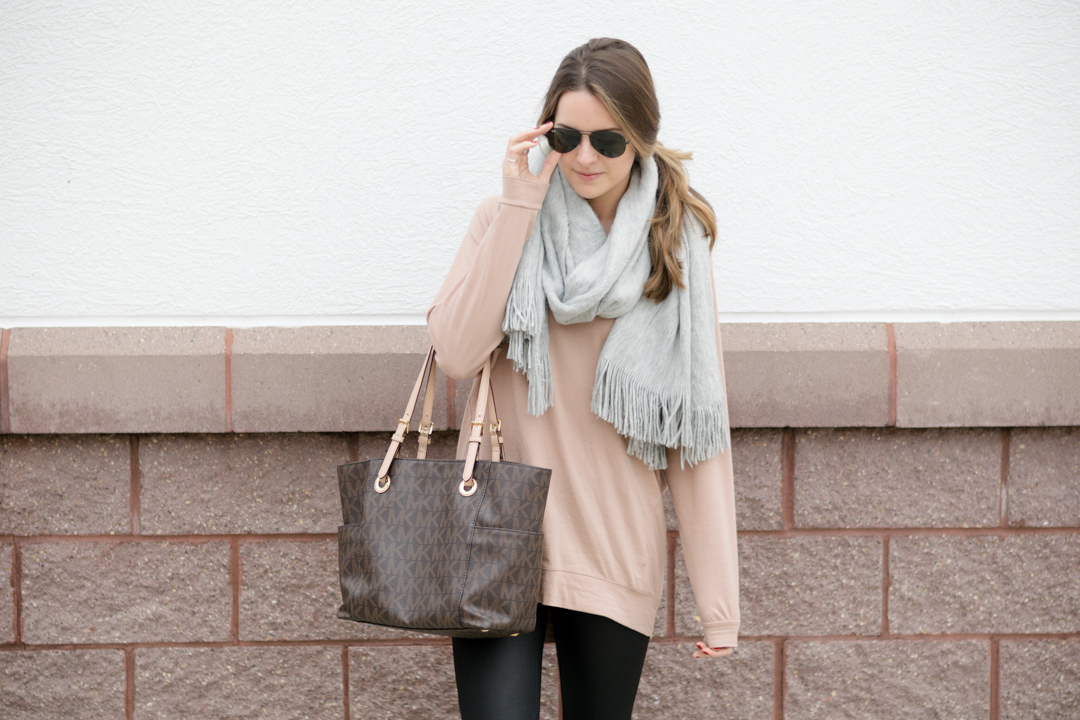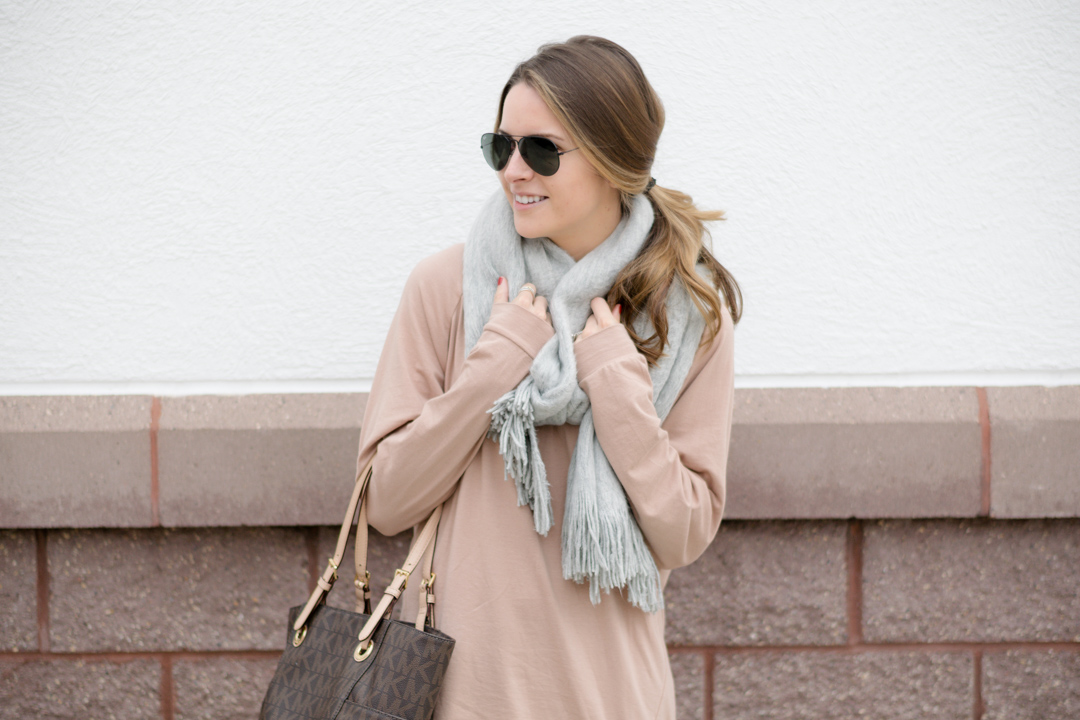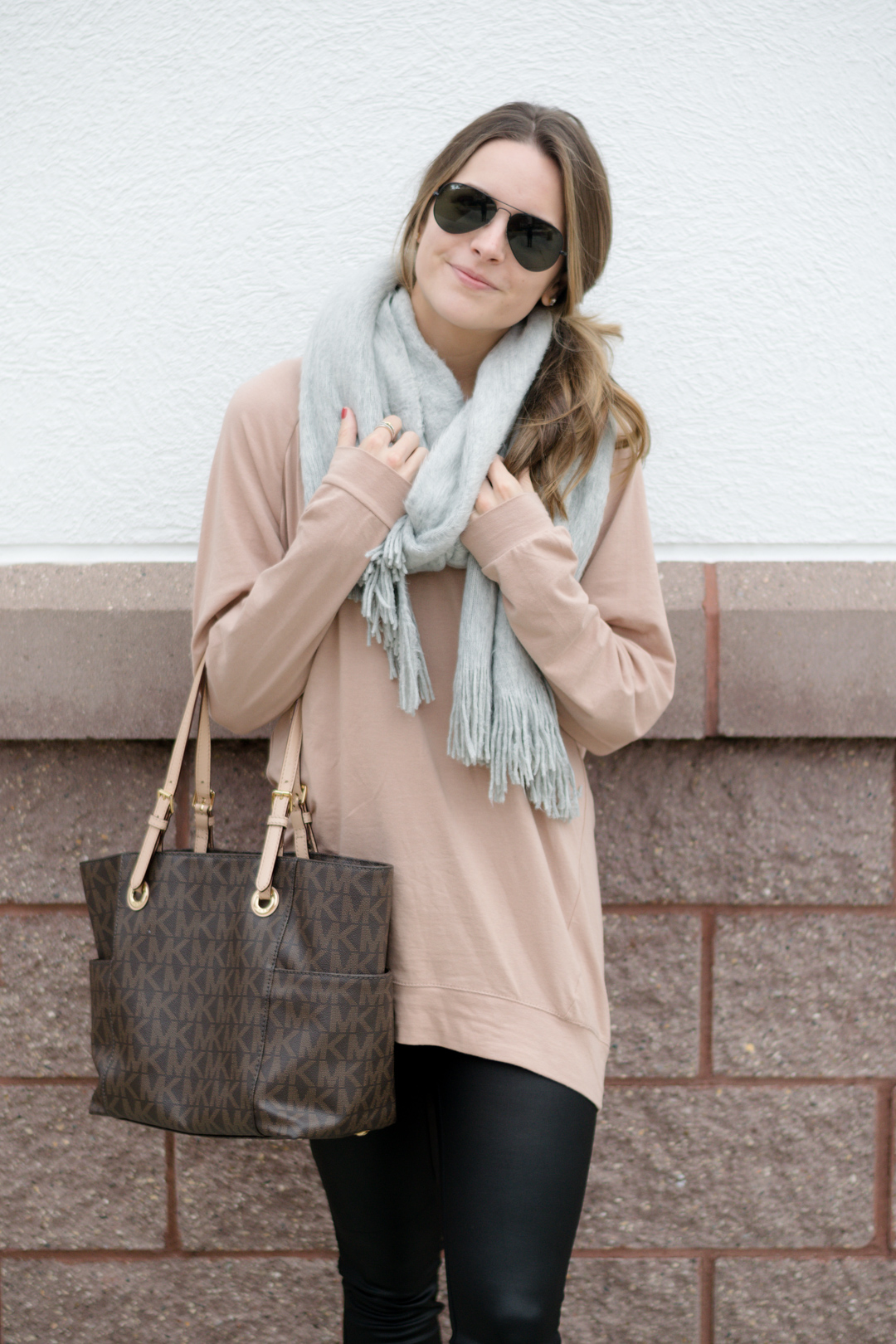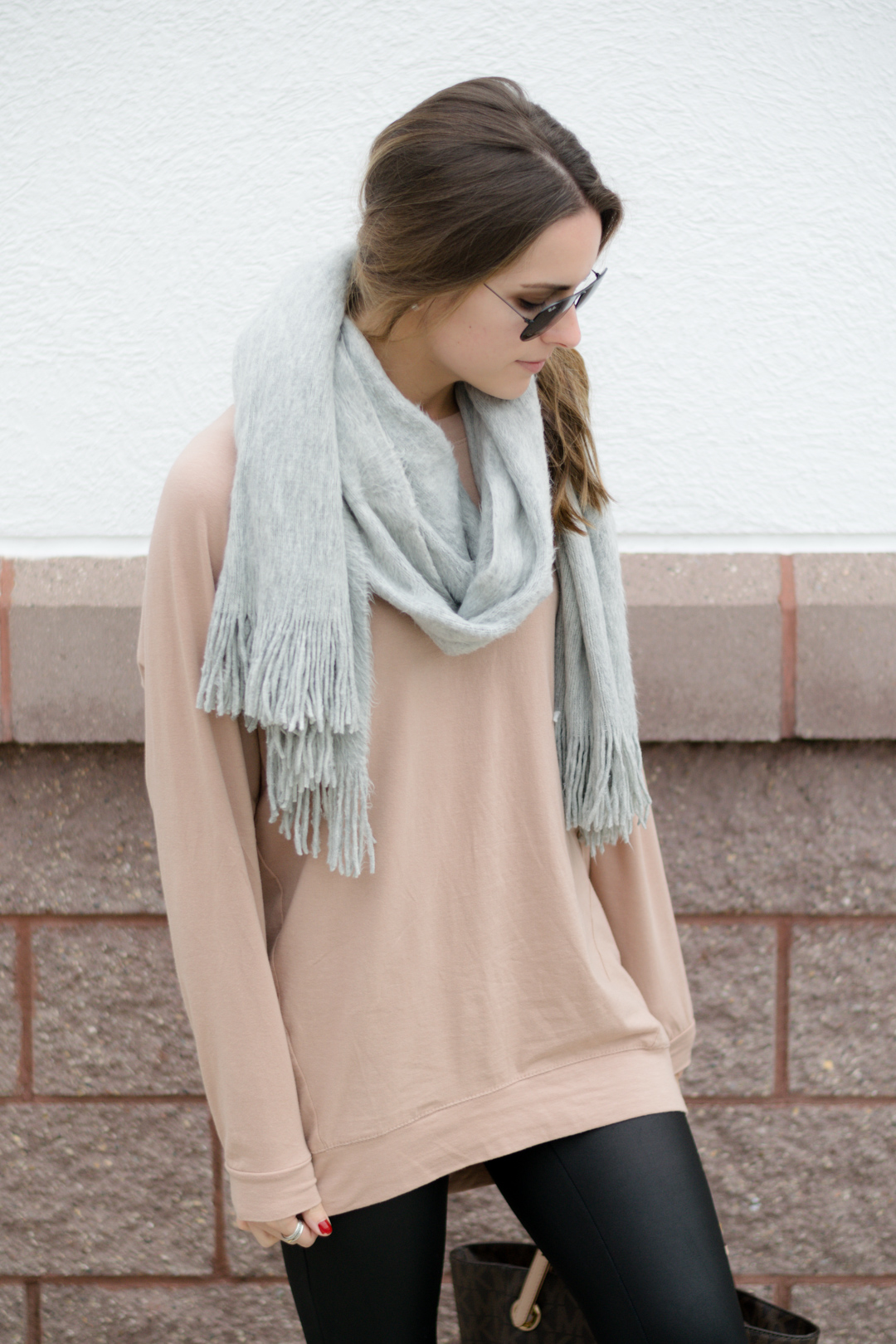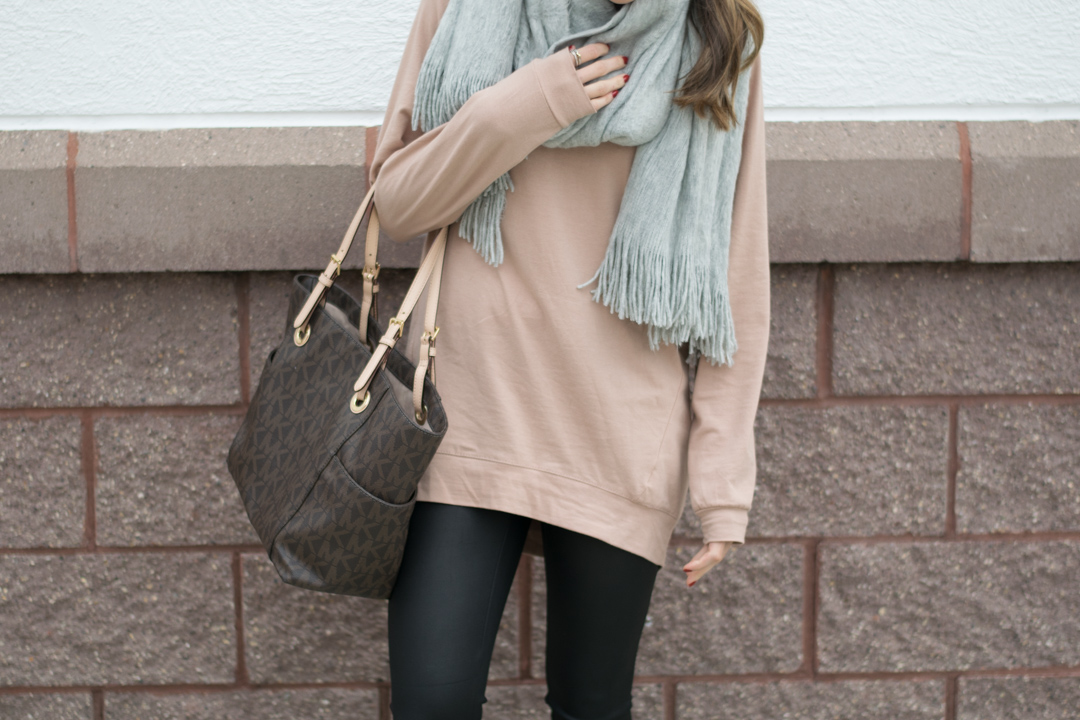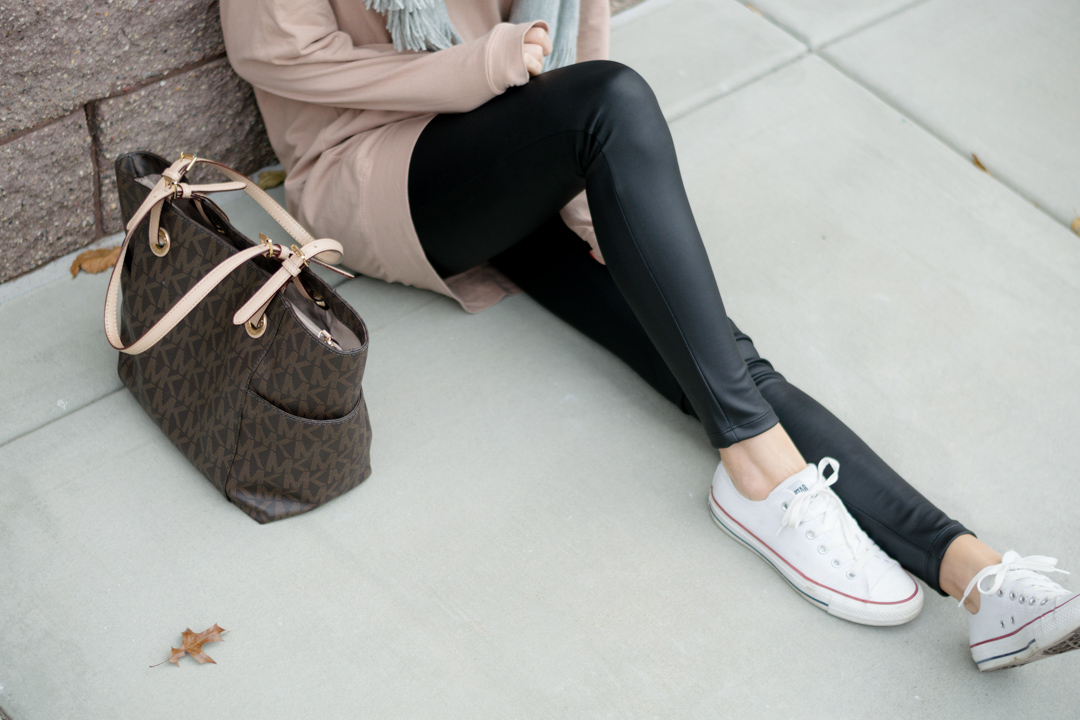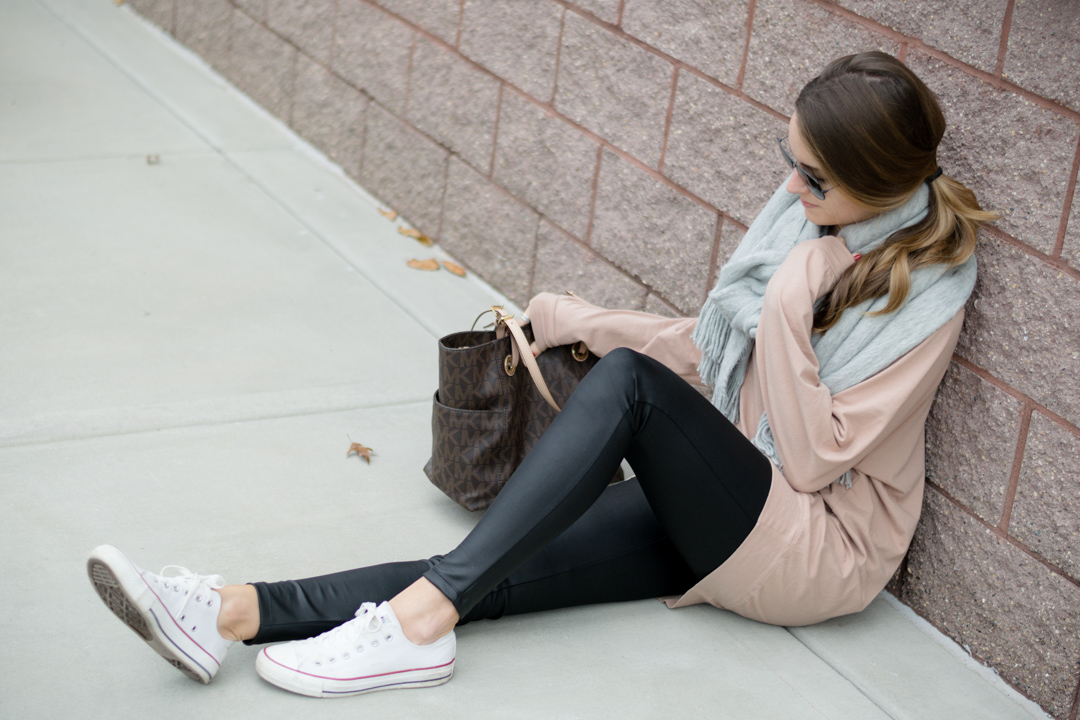 Slouchy Dolman Tunic c/o | Faux Leather Leggings | Scarf | Converse Sneakers | Black Ray-ban Aviators | Michael Kors Tote
---
Happy Halloweeeeen!! I can't believe it's already the end of October! October rocks, but I am also a huge fan of Thanksgiving and Christmas. 😀 We celebrated Halloween with our friends on Saturday and dressed up as Danny and Sandy from Grease, and it was so much fun!! Definitely wasn't feeling the greatest today though, woof… hangovers get even worse as you age! 😕
Anyway, I just received this slouchy dolman tunic from The Mint Julep Boutique (@ShopTheMint on Instagram), and I am dubbing it my favorite weekend casual top! It's insanely comfortable, long enough for leggings and lightweight. If you saw my Instagram photo from Saturday, I styled it very similarly to these photos, but I paired it with a striped scarf, regular black leggings and a baseball cap. I'm really digging how it looks with my faux leather leggings, too! If you are on the lookout with a good, affordable pair of faux leather leggings, THESE are the ones you need! They are the best (just read the reviews!).
Back to the tunic: It's also super versatile, because it can totally be dressed up or down! The Mint Julep Boutique carries this tunic in a TON of different colors, and they can all be found here. I also love the gray and black baseball style and the wine color! They are currently having a promo that mark these tunics at 50% off ($24), so it's the perfect time to purchase them.
Tom and I are super excited to be get our very first trick-or-treaters tonight since living in our house! We spent way too much money on candy, because we are too scared that we will run out… and it better all go, since I have the biggest sweet tooth and with the loosest will power. 😛 I tried to convince Tom to let us be the cool house that hands out king sized candy bars, but said we can do that when win the lottery lol.
I hope everyone has a fun and safe Halloween!! Trick or treat yo'self with some of that candy. 😉
xx, Taylor
SHOP THE LOOK: