Spa days with your girlfriends are good for the soul, am I right? Formula 10.0.6 gave my girlfriends and I a great excuse to get together on a rainy weekend afternoon drink mimosas and try out their new Formula 10.0.6 Be Berry Skin Care Collection!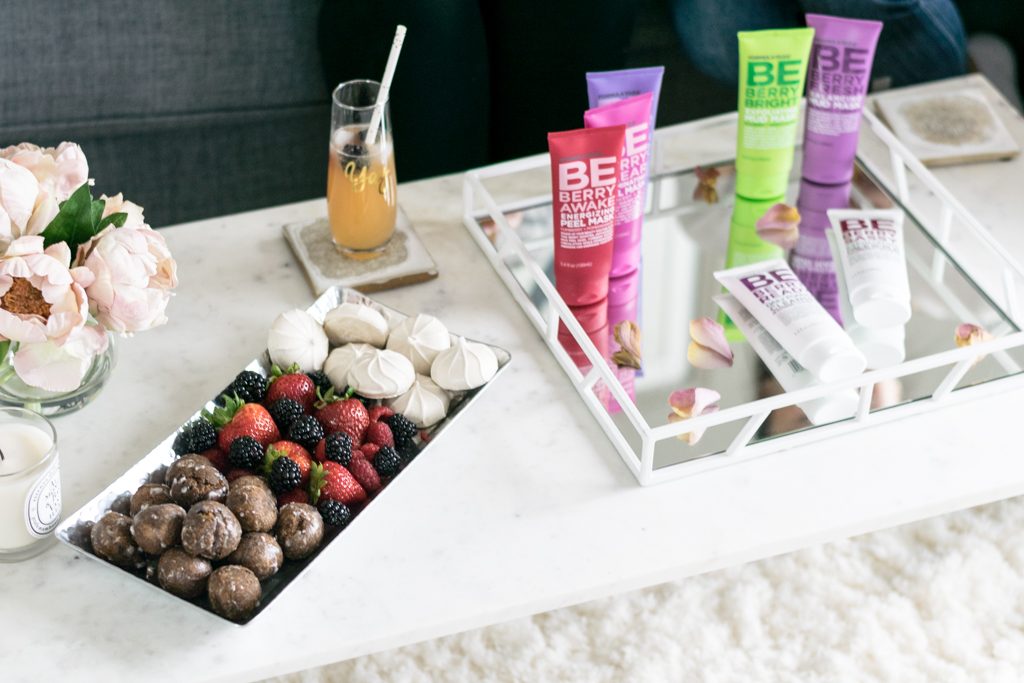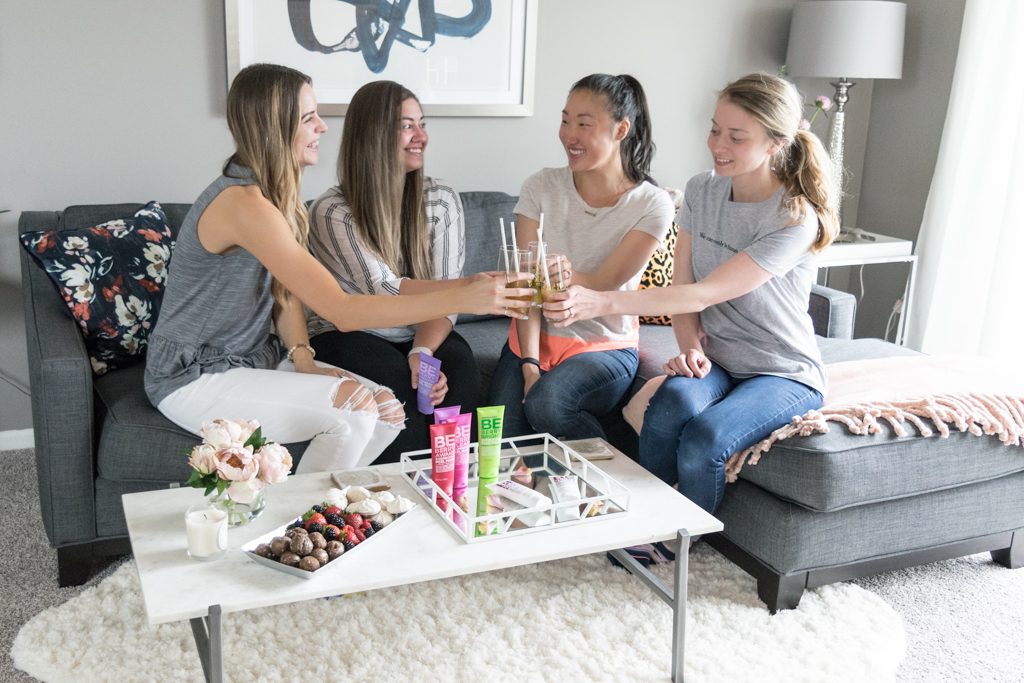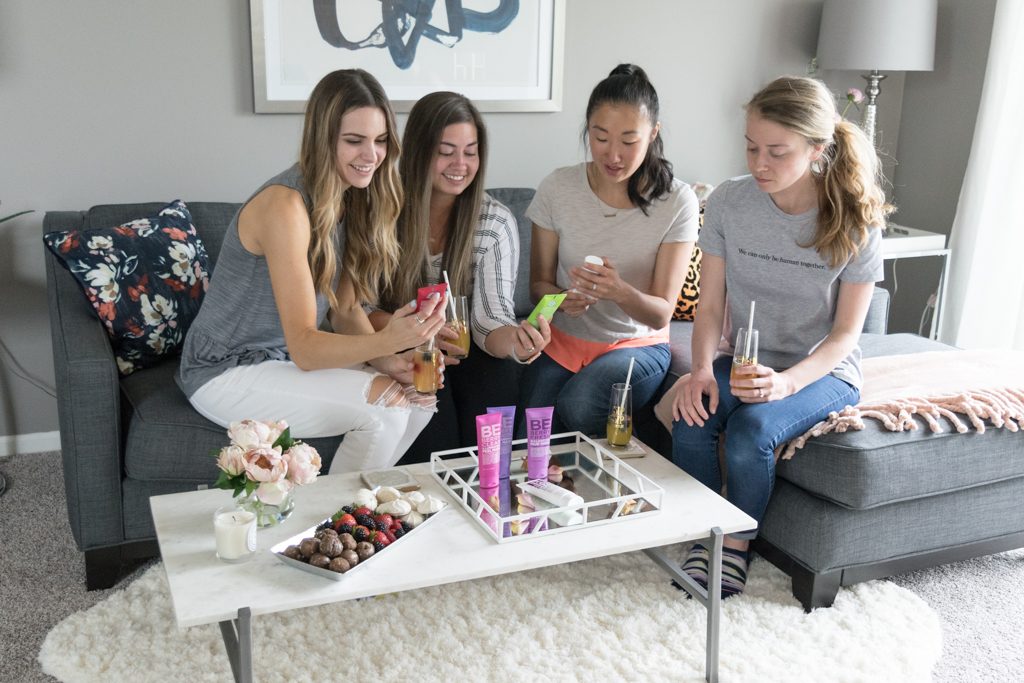 The Be Berry line is made up of super-rich, fruit-boosting antioxidants that deliver a deep clean and natural glow. Oh, and they each happen to smell amazing! We spent quite a bit of time smelling each product over and over again before we decided which mask we wanted to use. 😉
Before masking the day away, we prepped our faces with the Be Berry Ready Daily Foaming Cleanser, that moisturizes while washing away impurities, and Be Berry Sassy Exfoliating Face Scrub, that repairs and restores skin to give you a vibrant glow. It's super important to apply any face mask with a fresh canvas, aka, your squeaky clean face. Otherwise, the mask will just sit on top of the natural oils, dirt, and excess makeup that your skin has left on your face. And you definitely don't want that, since the masks won't be able to work their magic on your skin!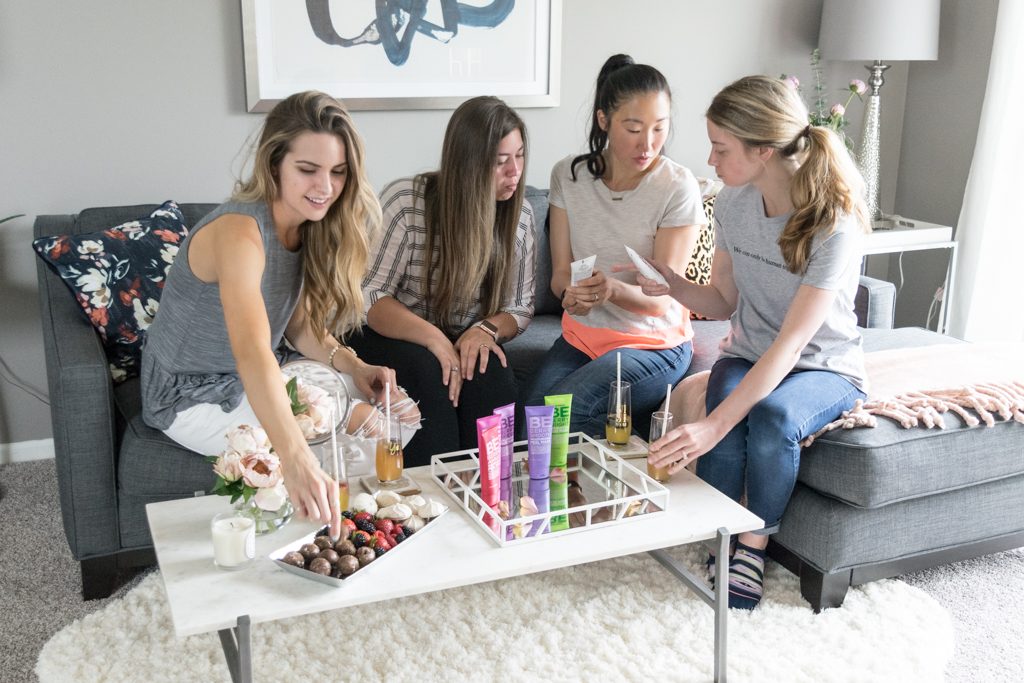 The masks in the collection consist of 3 Peel masks and 3 Mud masks, but each benefit your skin in different ways: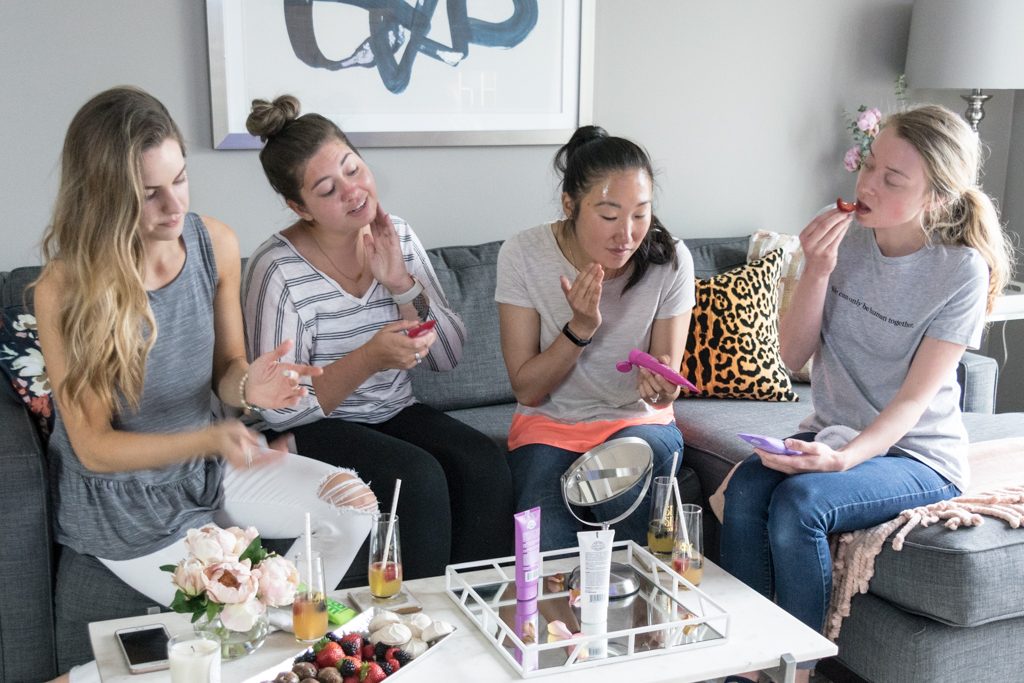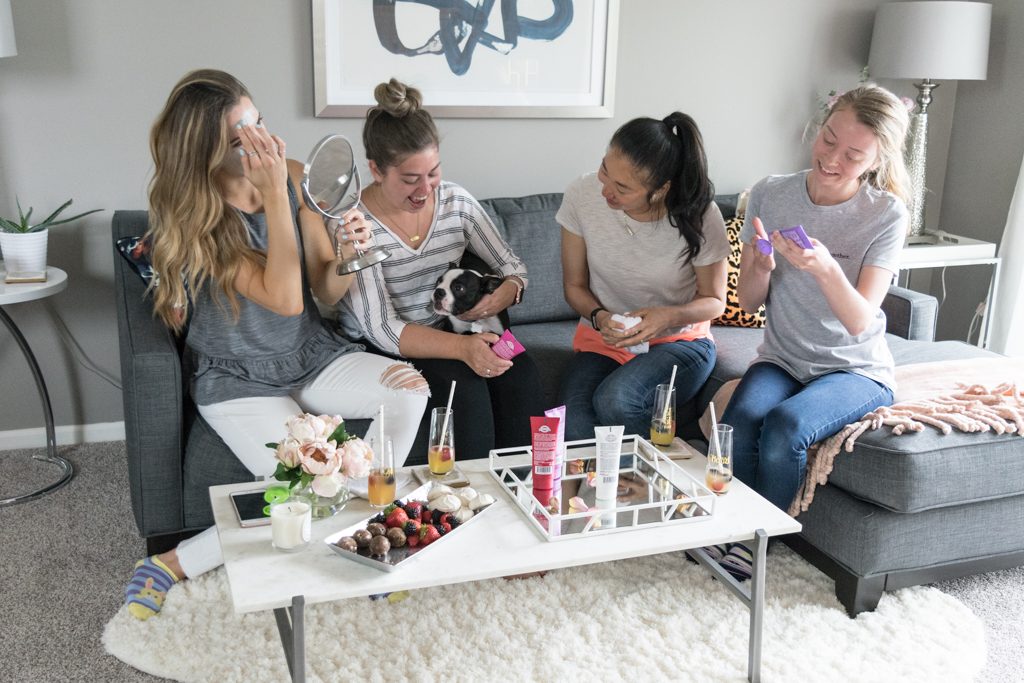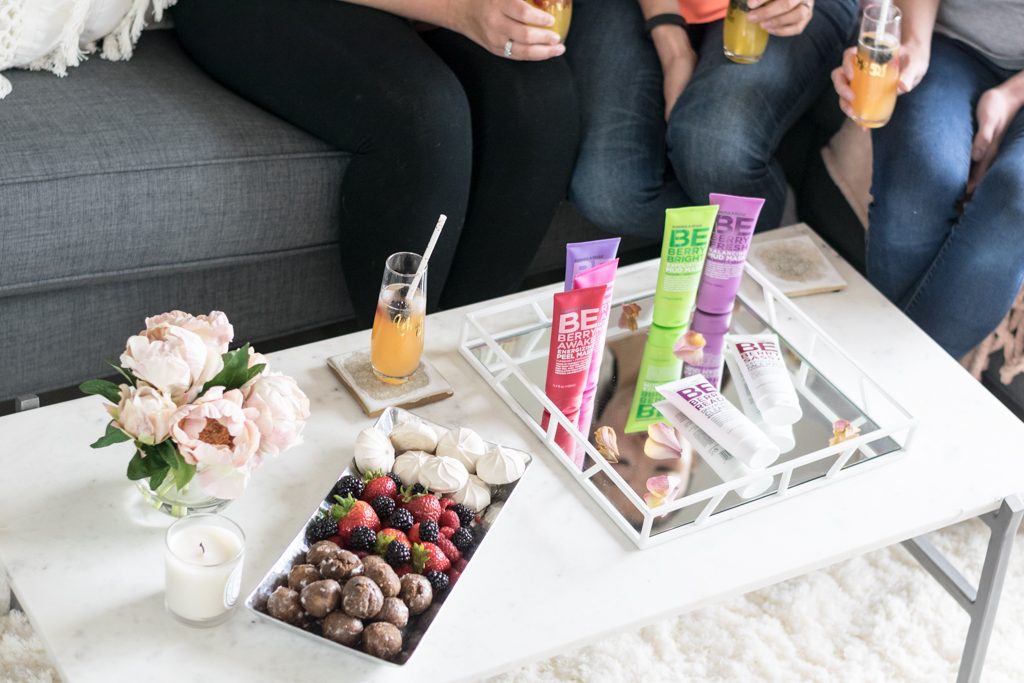 The Formula 10.0.6 is available for purchase exclusively at Ulta and Old Navy online and in stores, and Target in stores, and each product is under $7! These have definitely made their way into my drugstore skin care favorites (and my girlfriends' too! 🙂 )
Thank you Formula 10.0.6 for sponsoring this post. All opinions are my own.