Hi guys, and happy Monday! As happy as you can make a Monday… 😉 Today I'm sharing another look from our trip to Arizona last month! I had forgotten that we took these photos, which is why it took me so long to put up… but I think the timing is great, since we are that much closer to spring and the weather has been so beautiful lately! A little spring outfit inspo. 🙂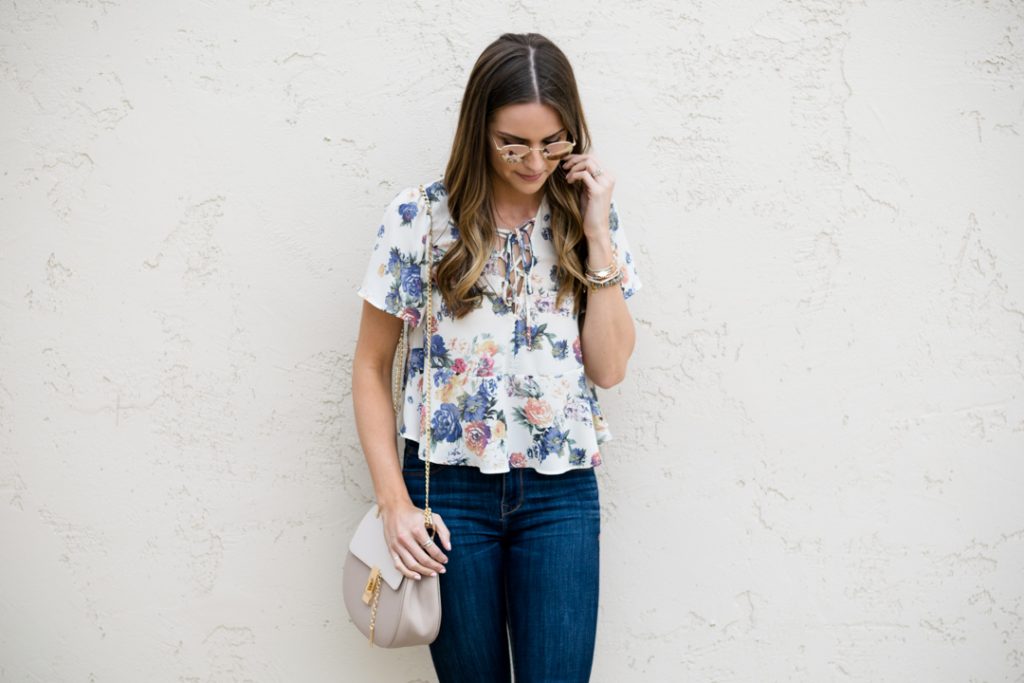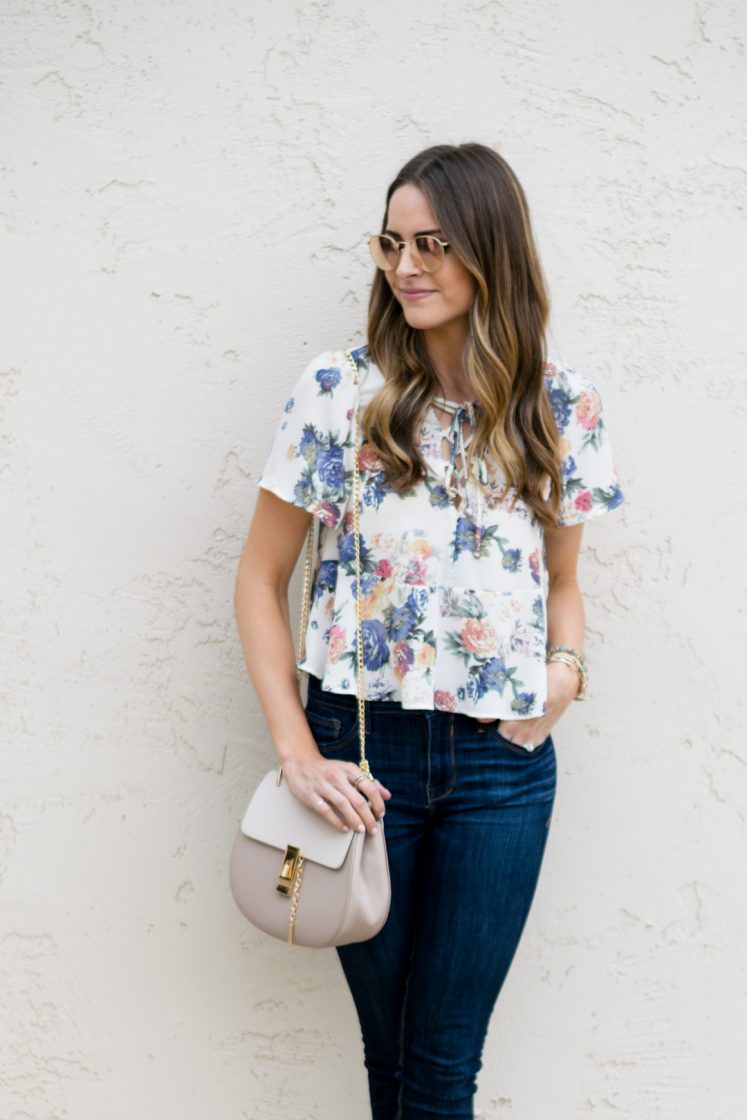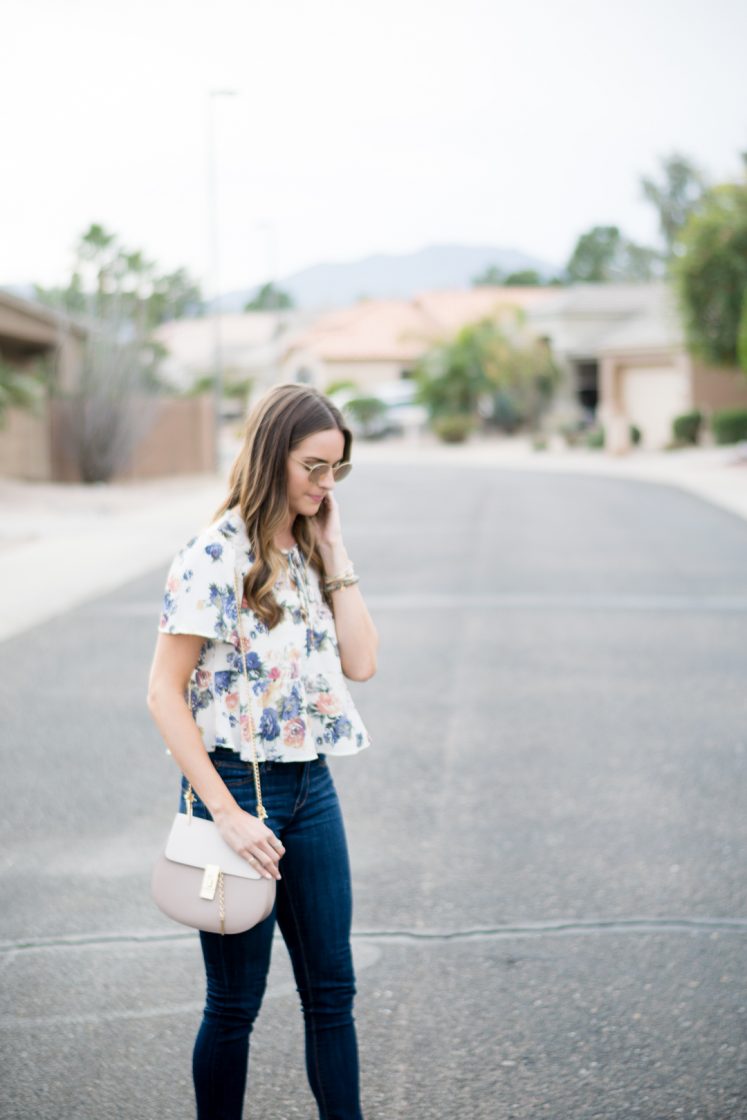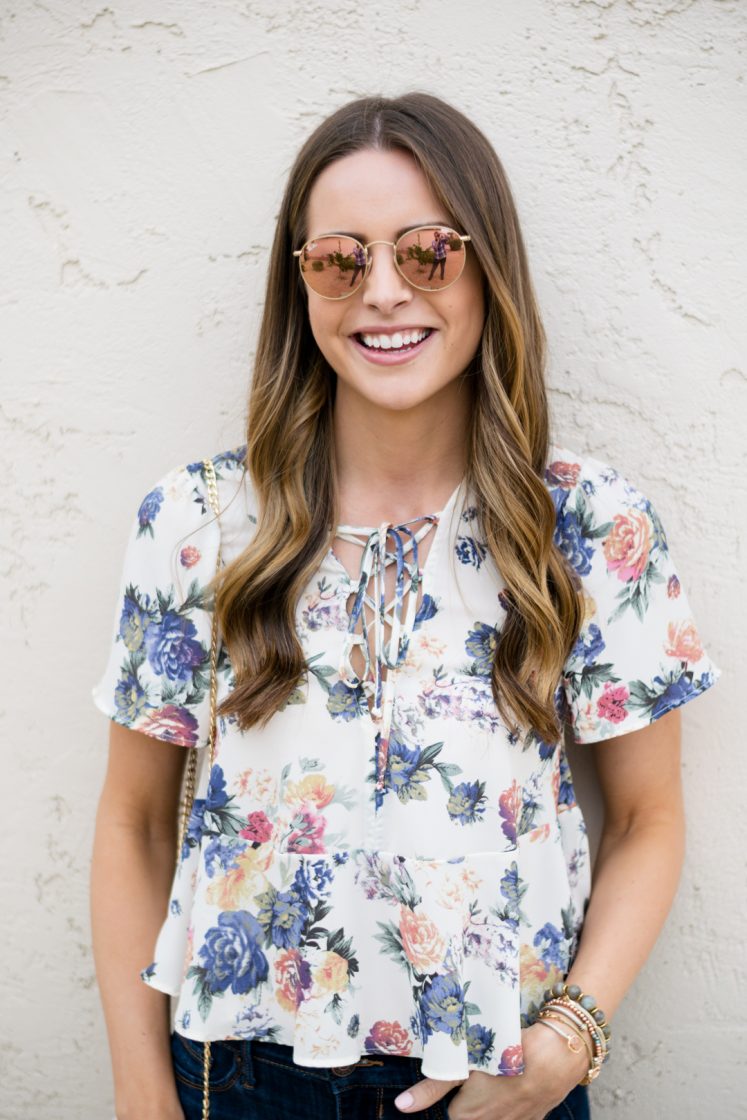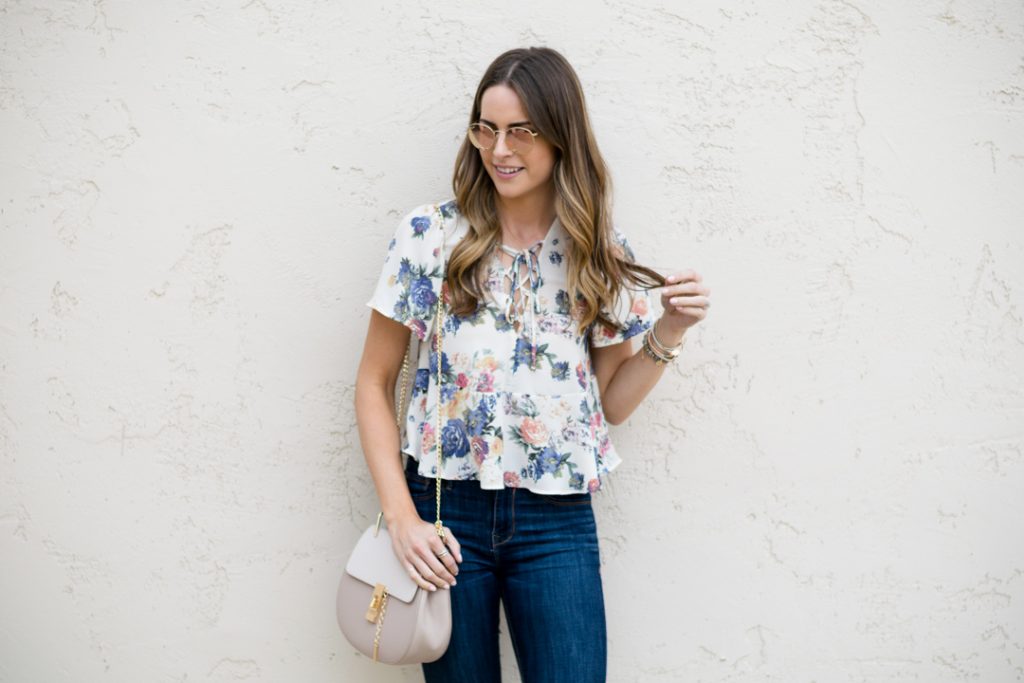 Have you guys heard of DITTO's Endless Eyewear? It's like a monthly subscription for designer sunglasses, that YOU pick to receive and swap out as often as you wish! For someone like me who likes to shop and wear new and trendy styles, this program is the bees knees. Plus, if you end up falling in love with a pair you have, you can purchase them at a discounted rate. Pretty awesome! If you'd like to give it a go, you can get your first month free with my code 'THESTYLEDPRESS'!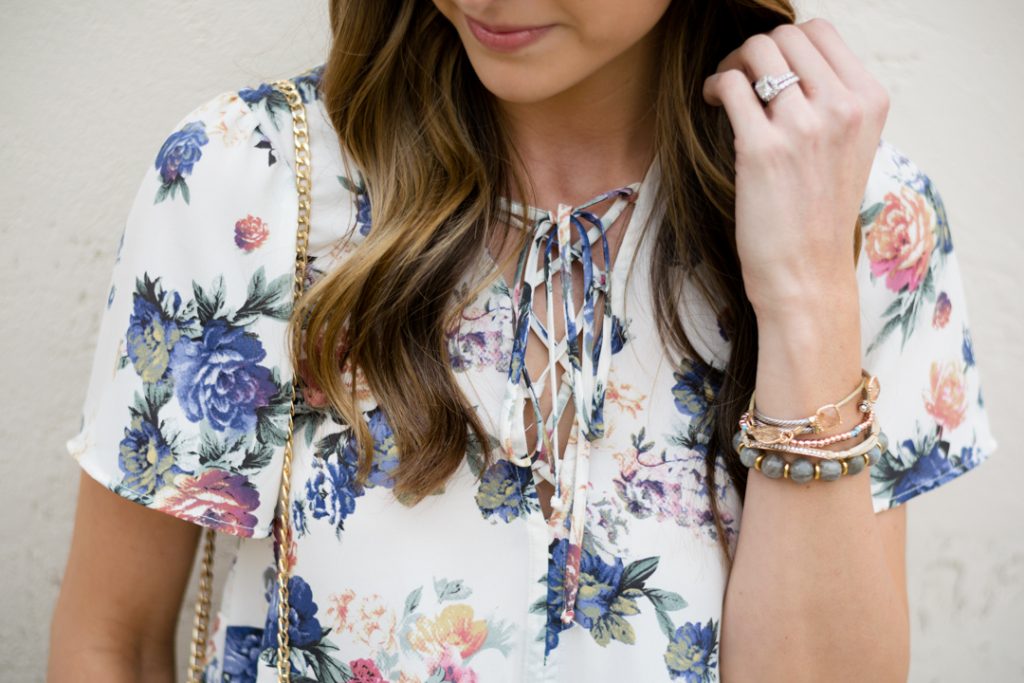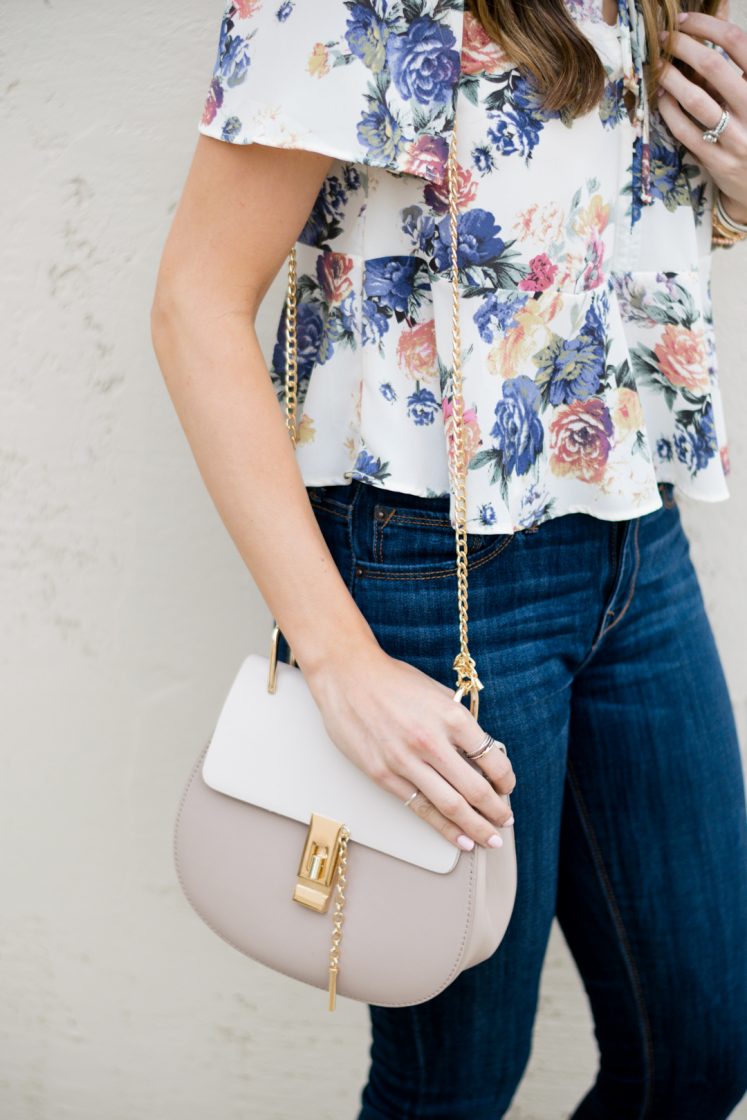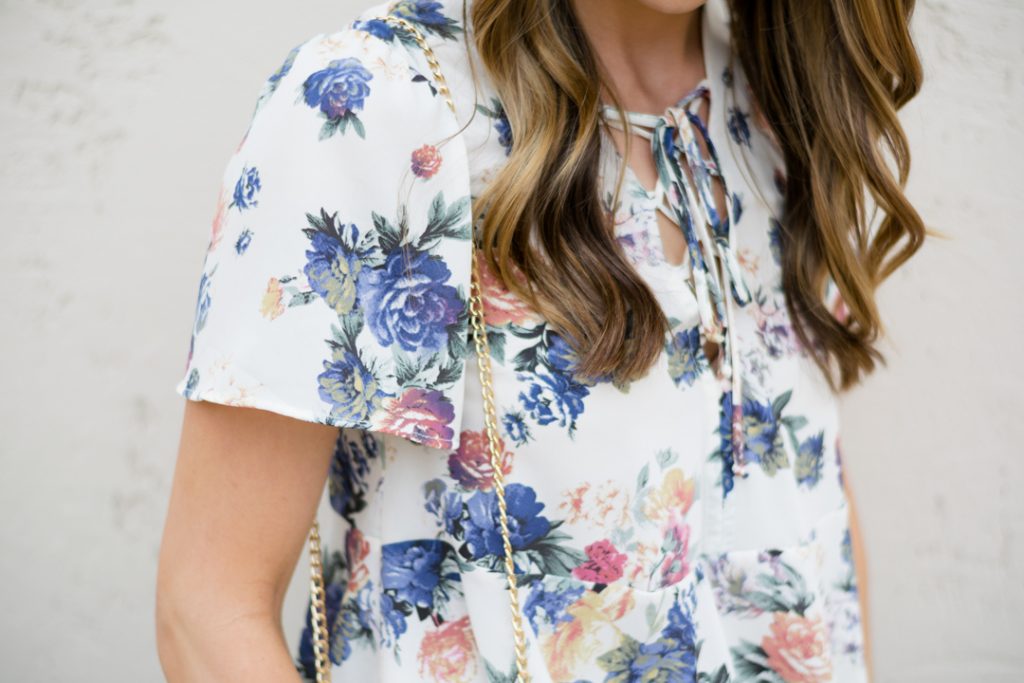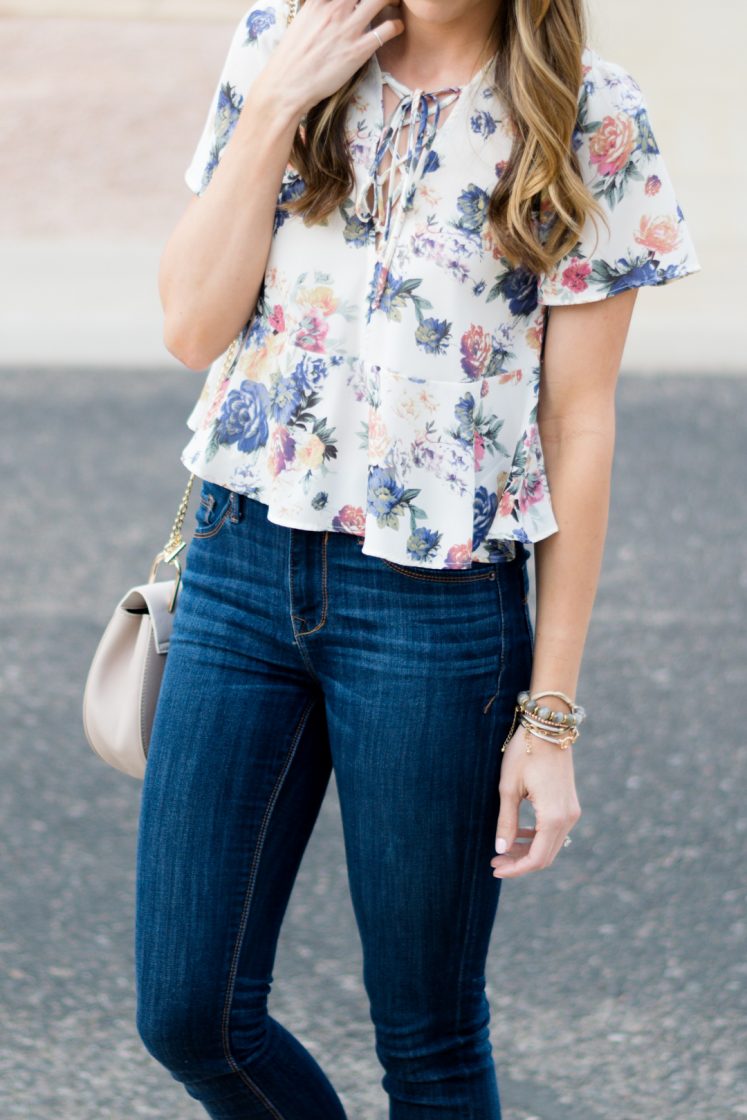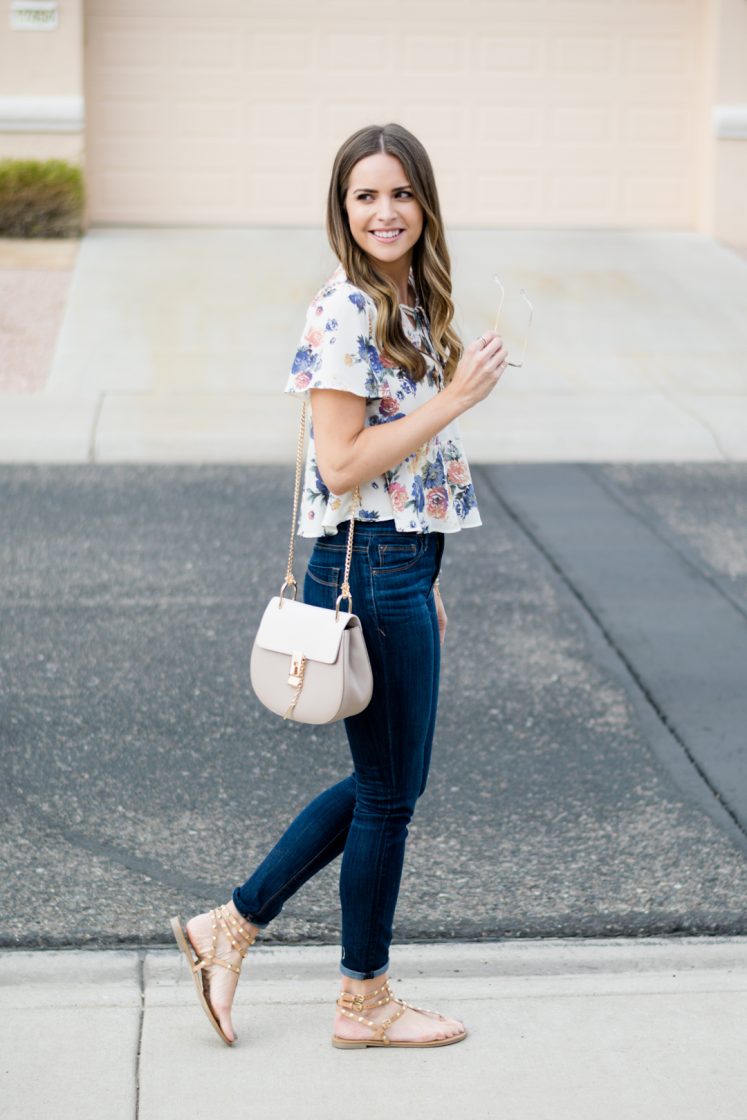 This pretty little floral lace-up peplum top might look a little familiar, since I shared an outfit on my blog styling it last spring. I just found this year's version in white and peach – both are SO cute!!
Can I tell you how amazing it was to wear sandals again?! Sure, boots are cute and great and all, but sandals are so much easier and require no socks! I found these Valentino rock stud sandal dupes, saving you a TON of money. And they are just as beautiful! They also come in back and I just might need to grab them…
Has the weather been extra warm and sunny where you live the last few days, too? I hope it's here to stay! 🙂
Have a great week!