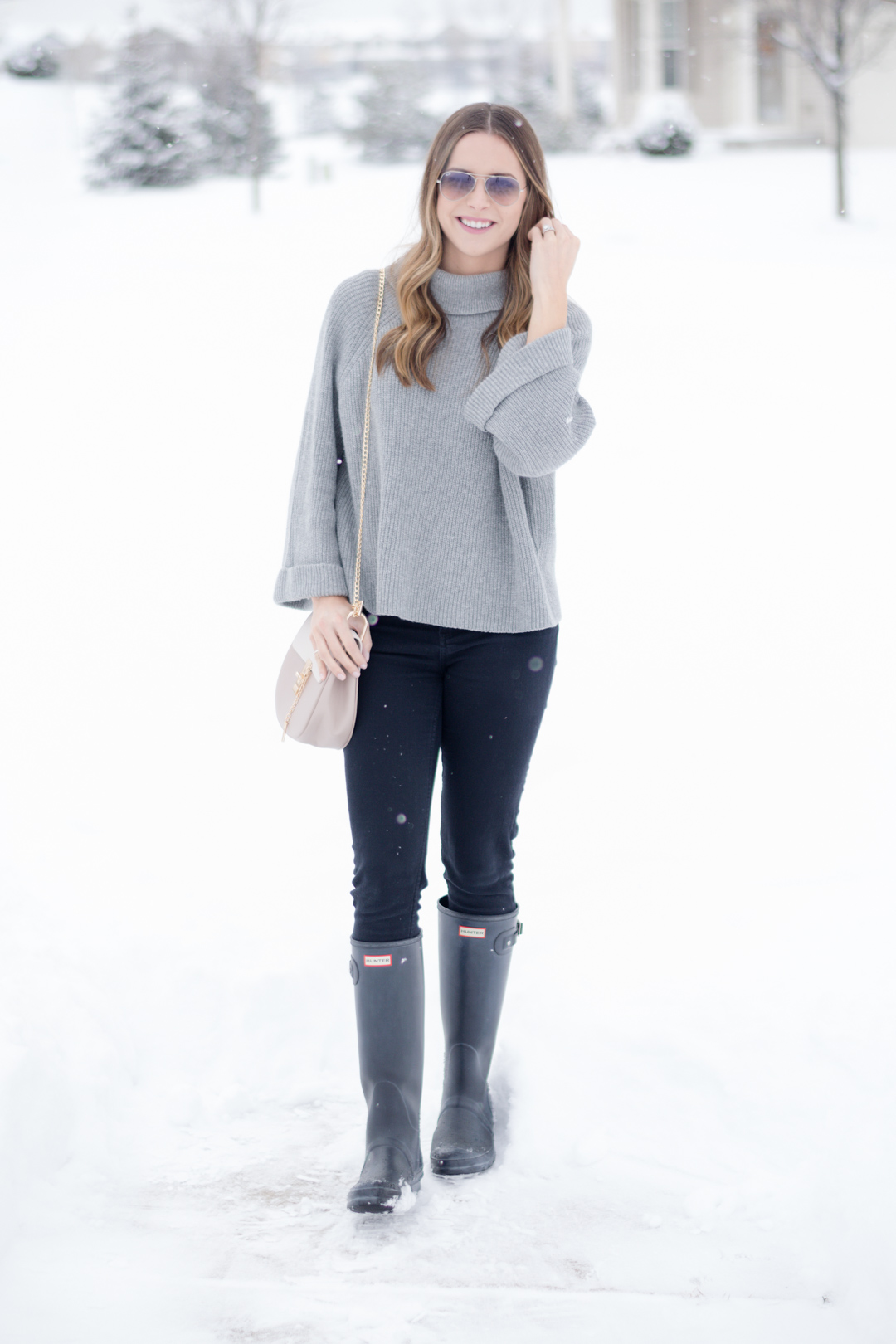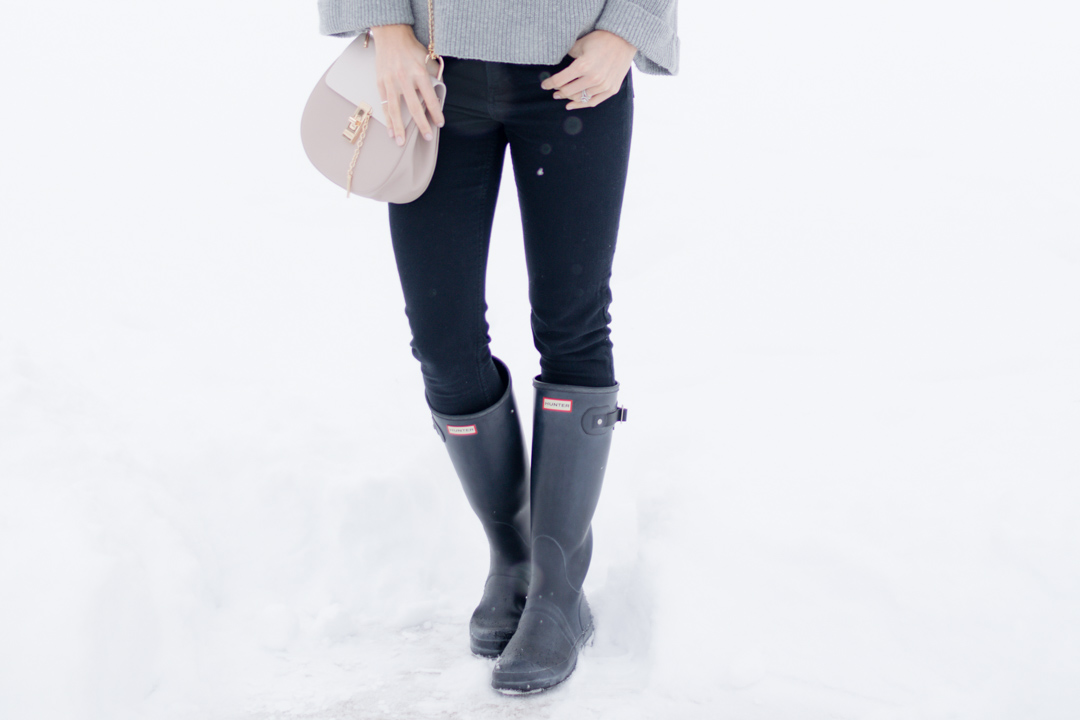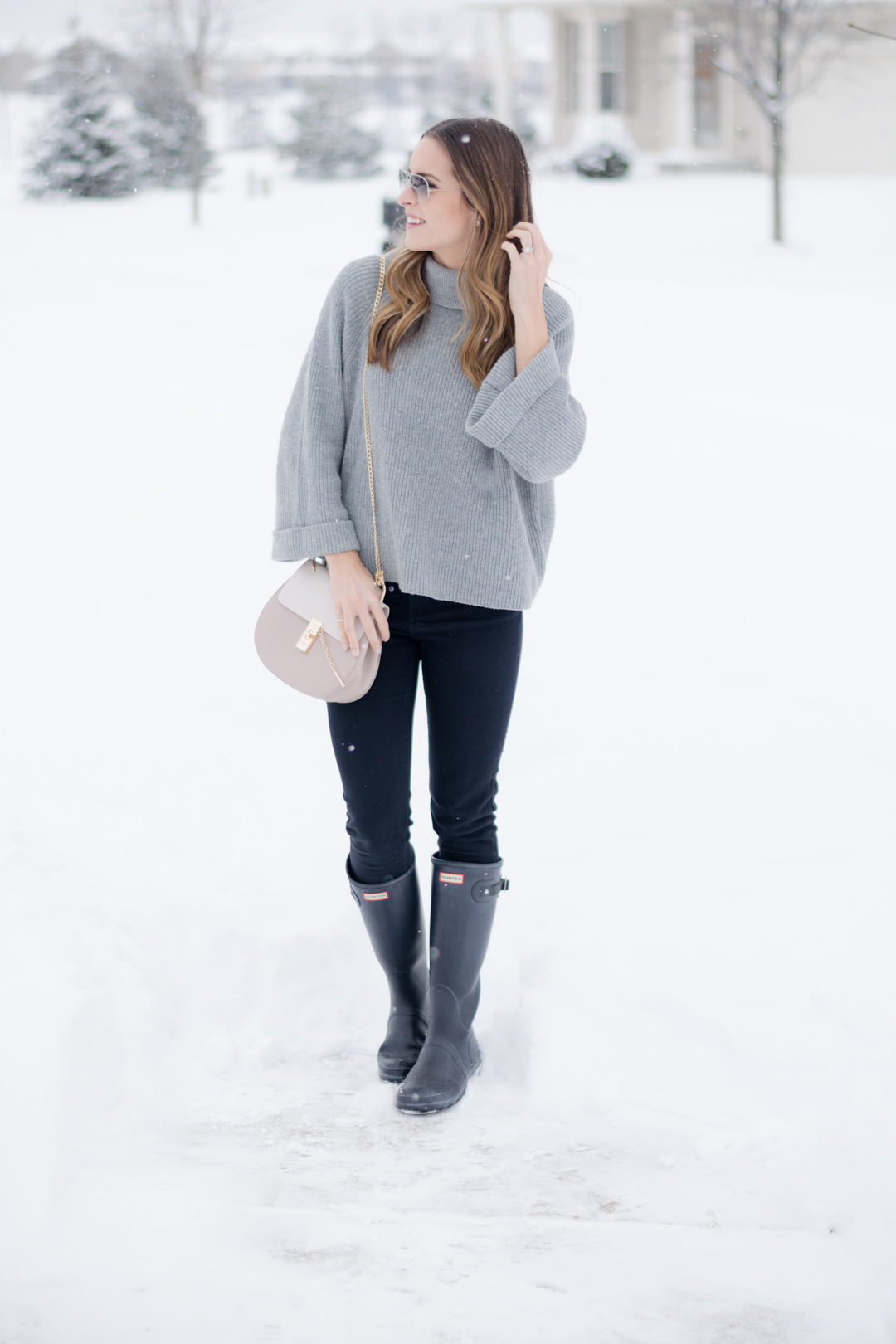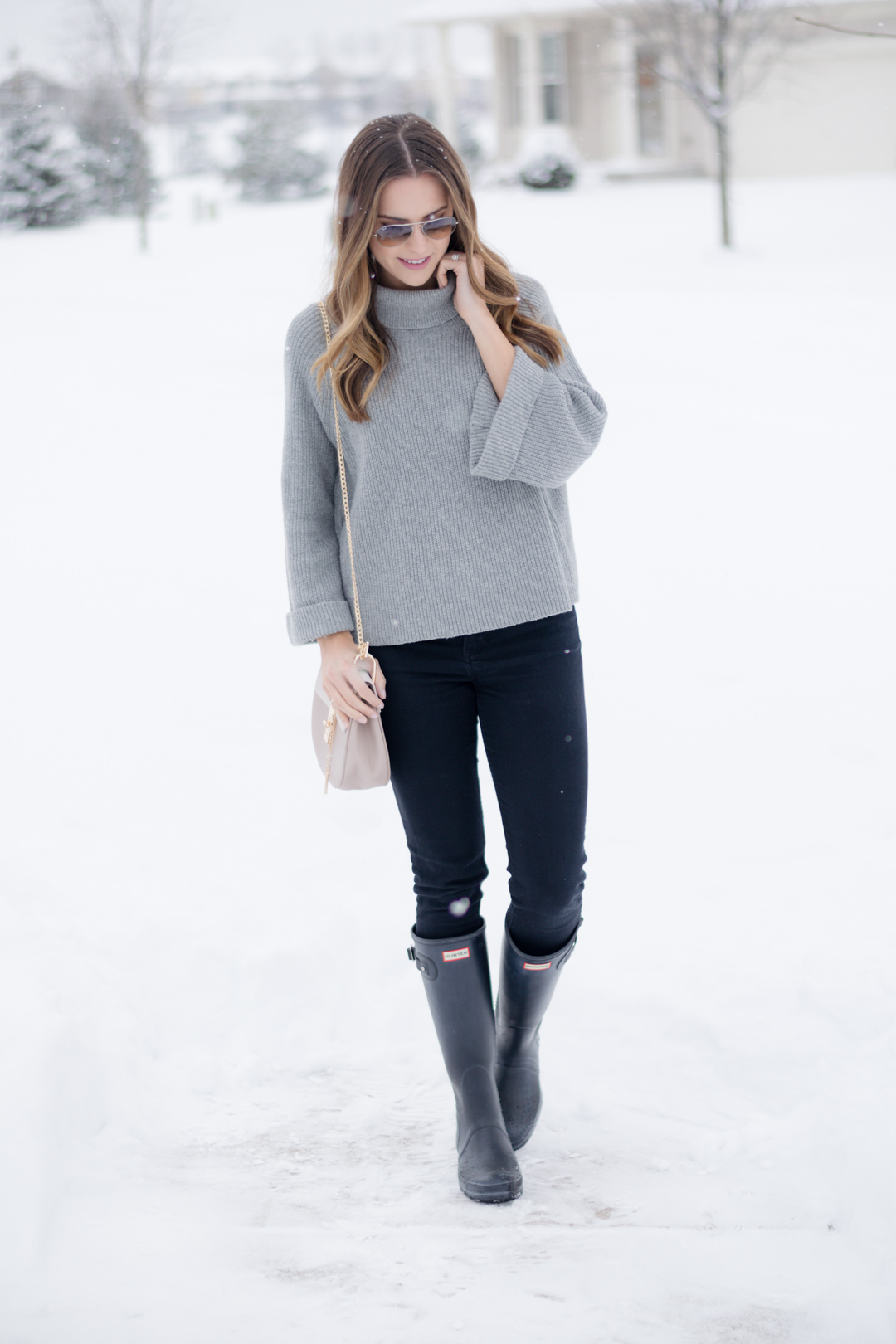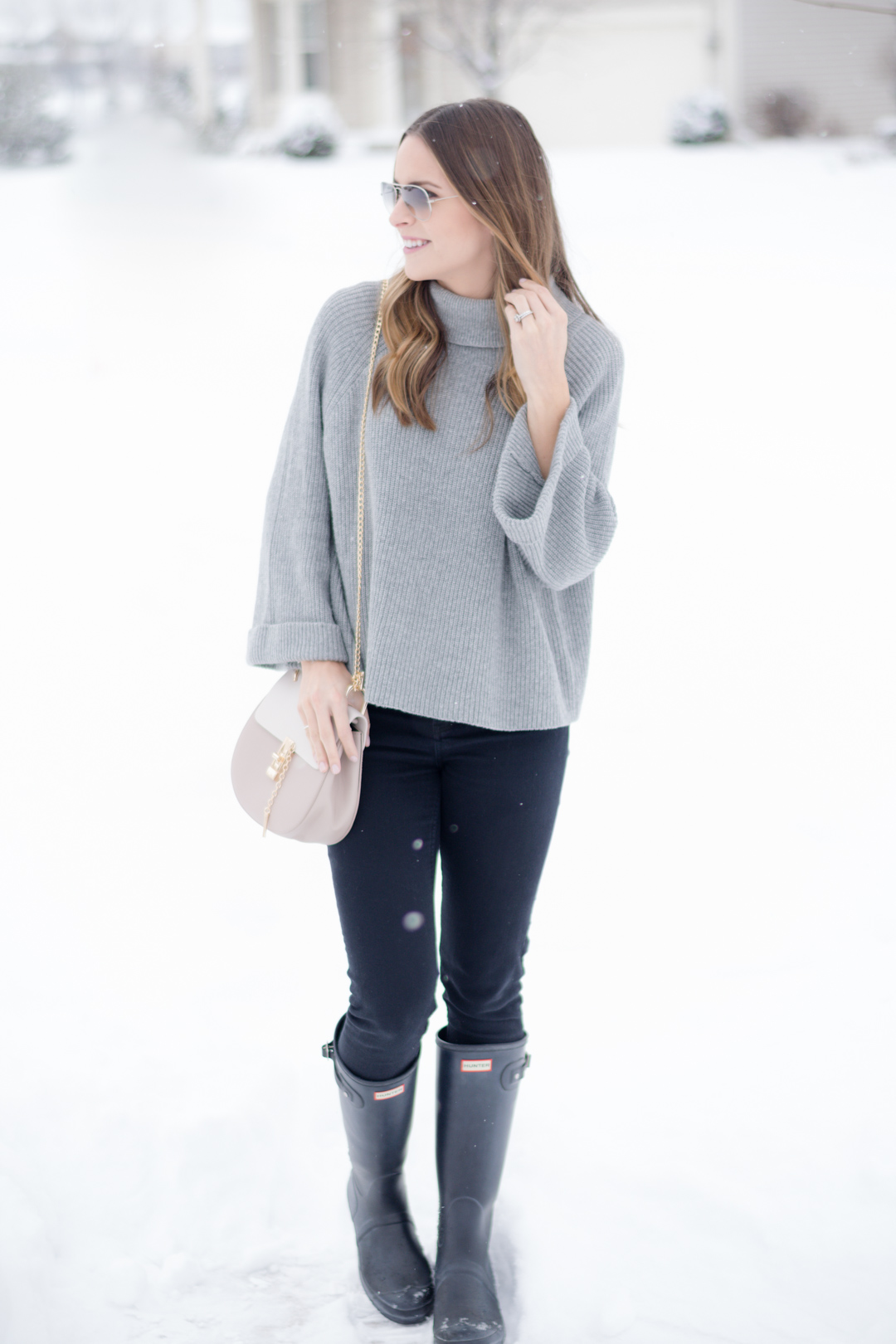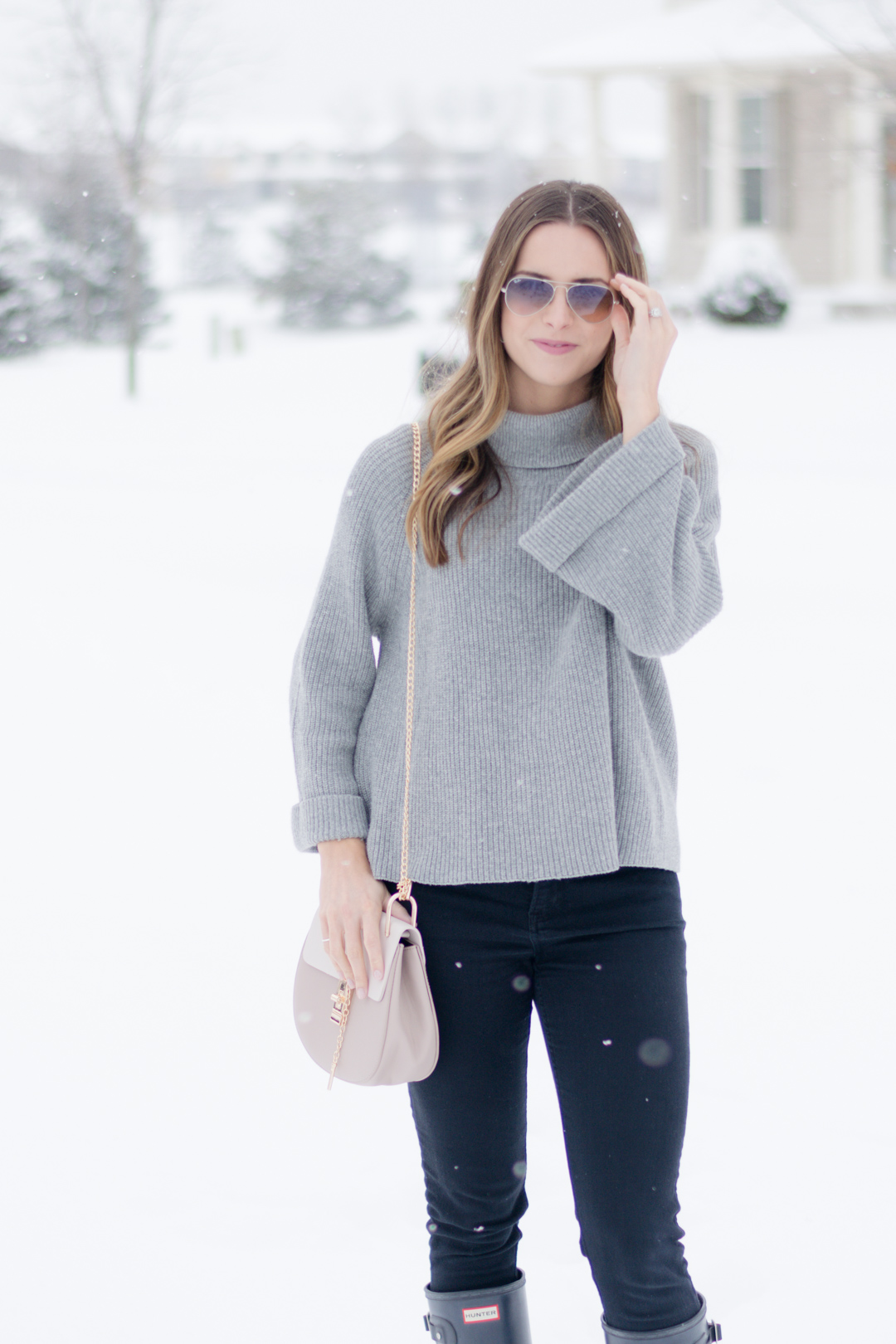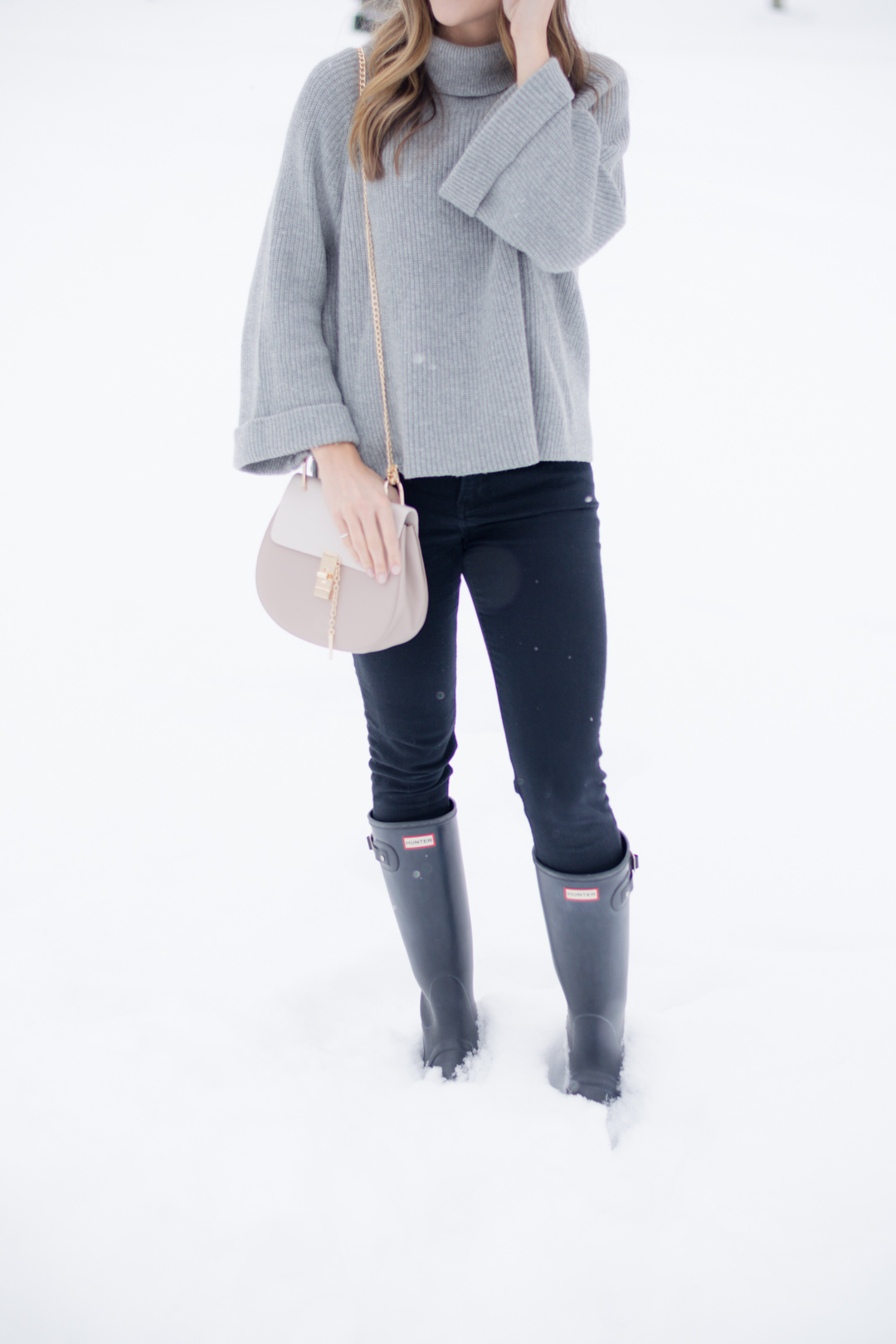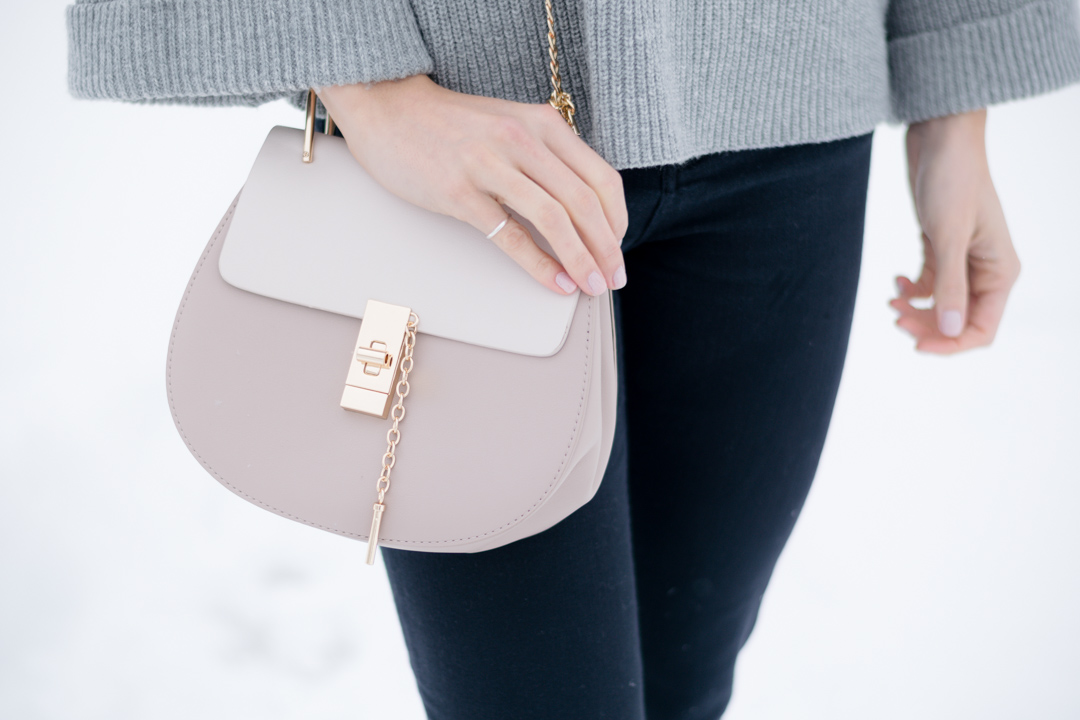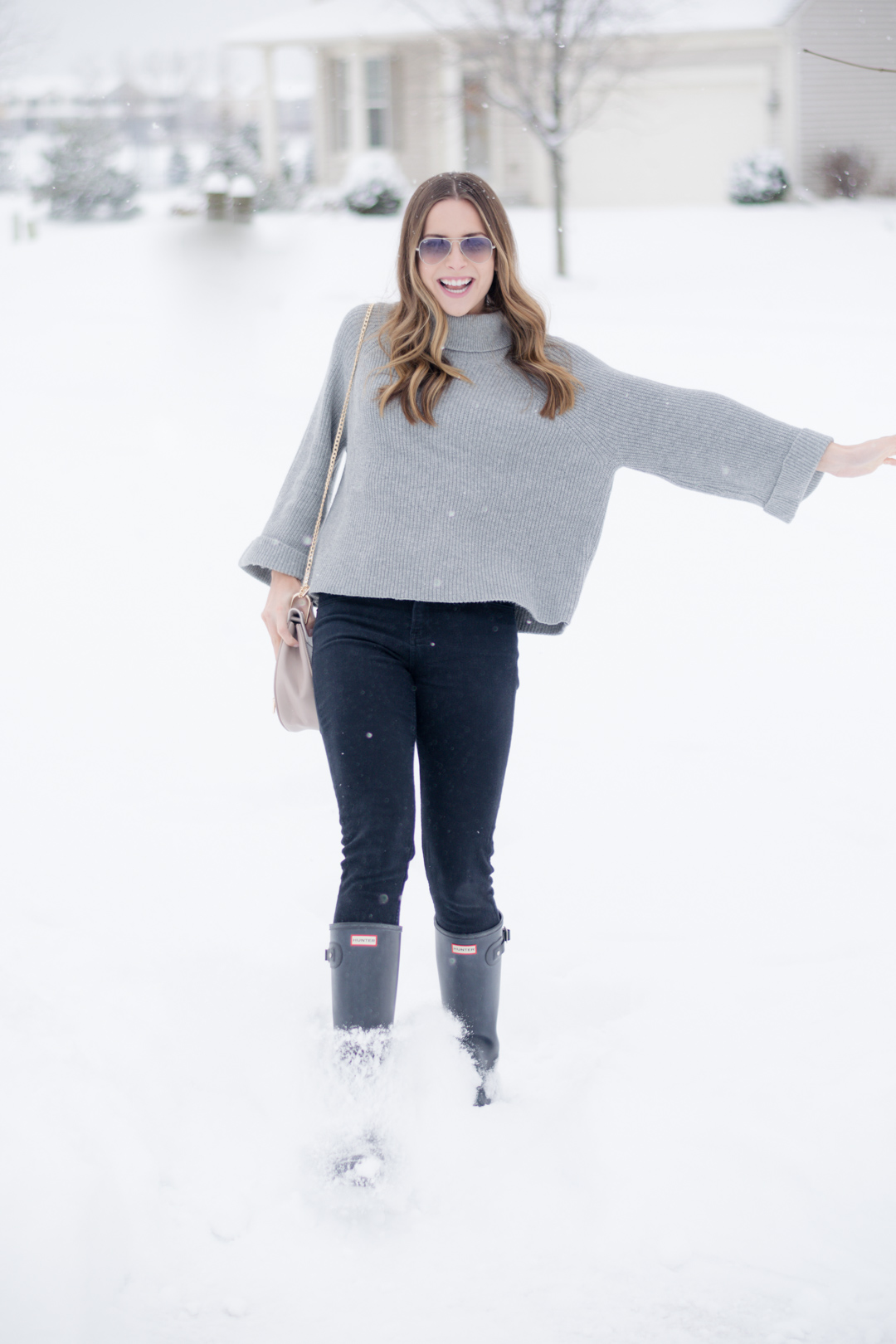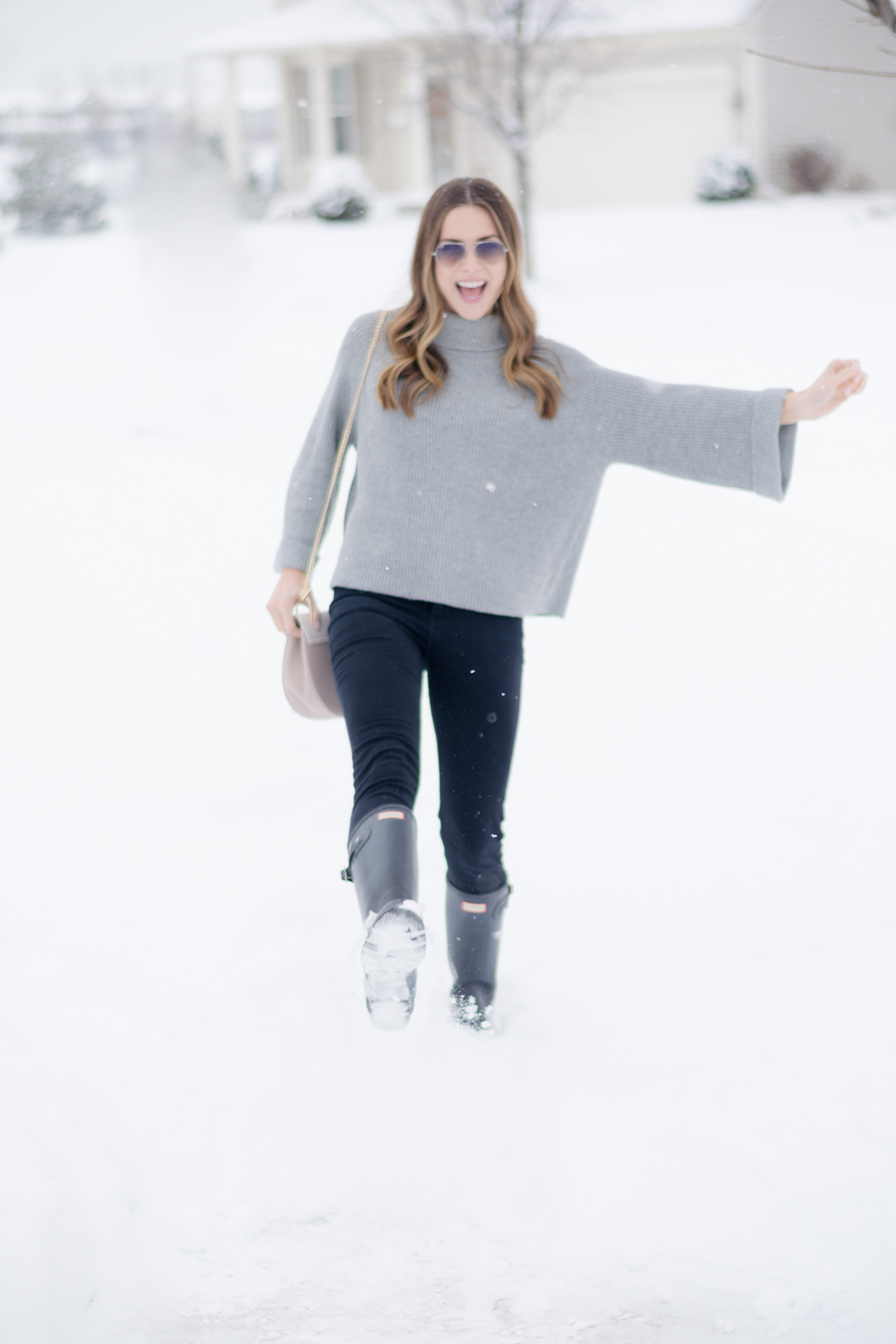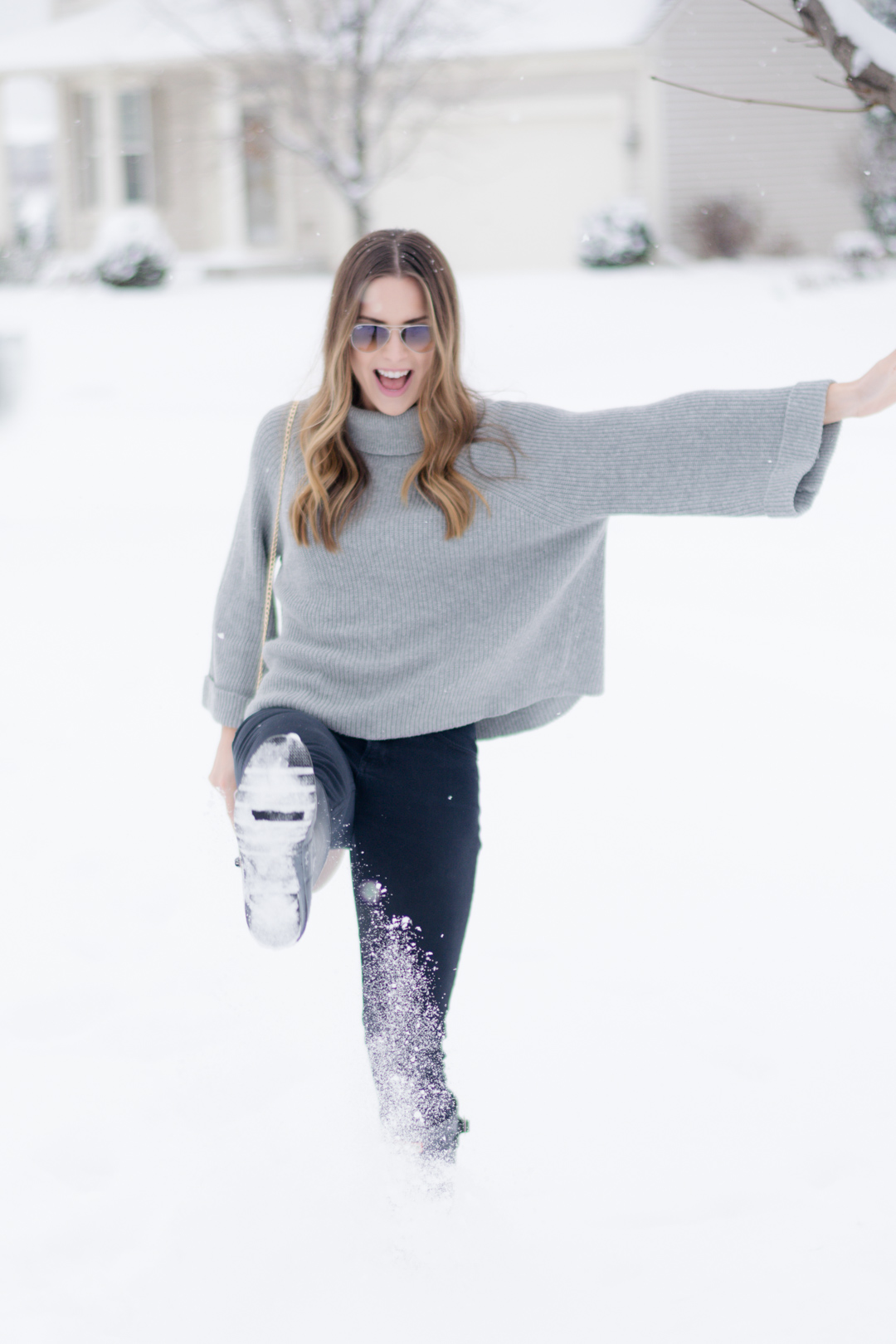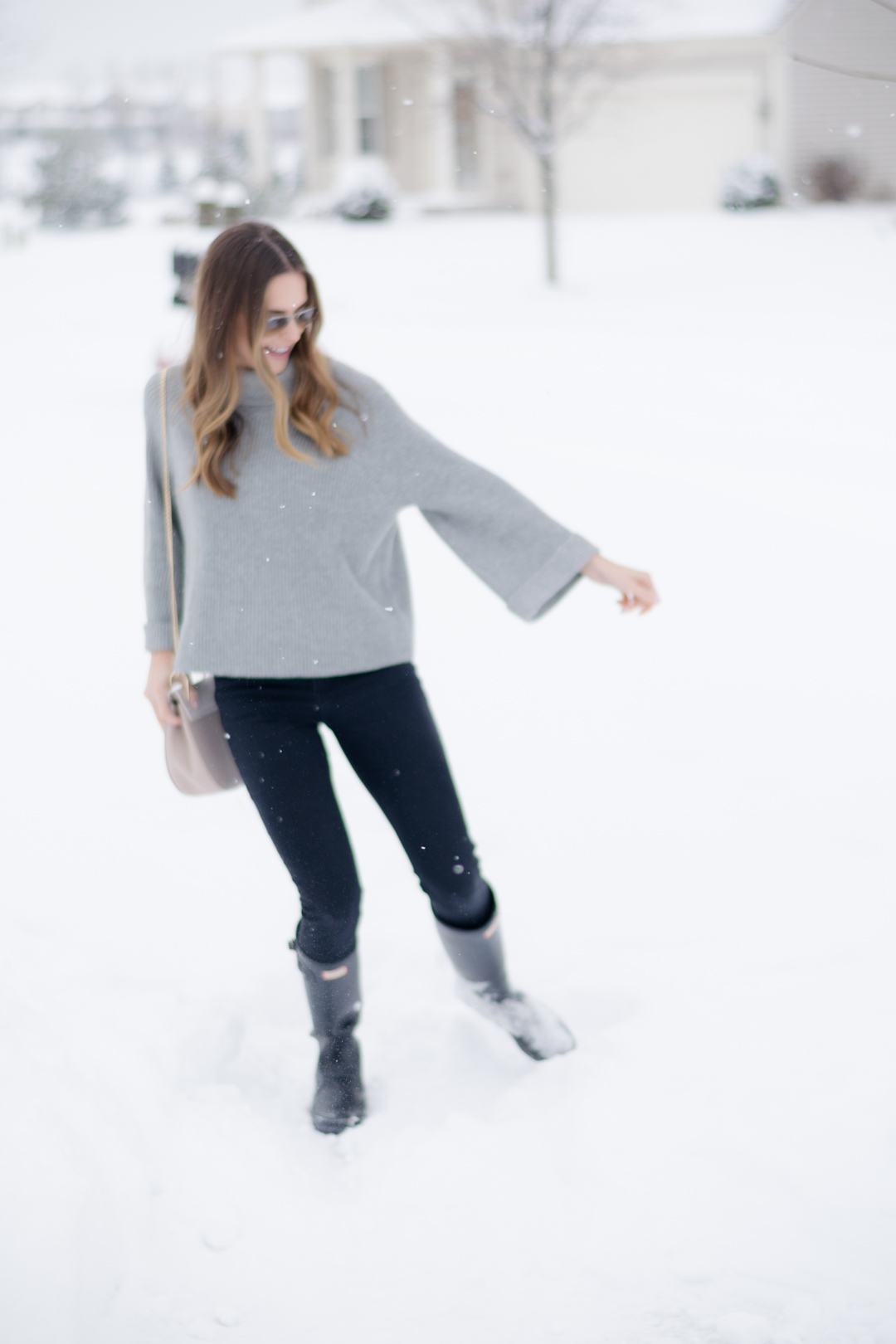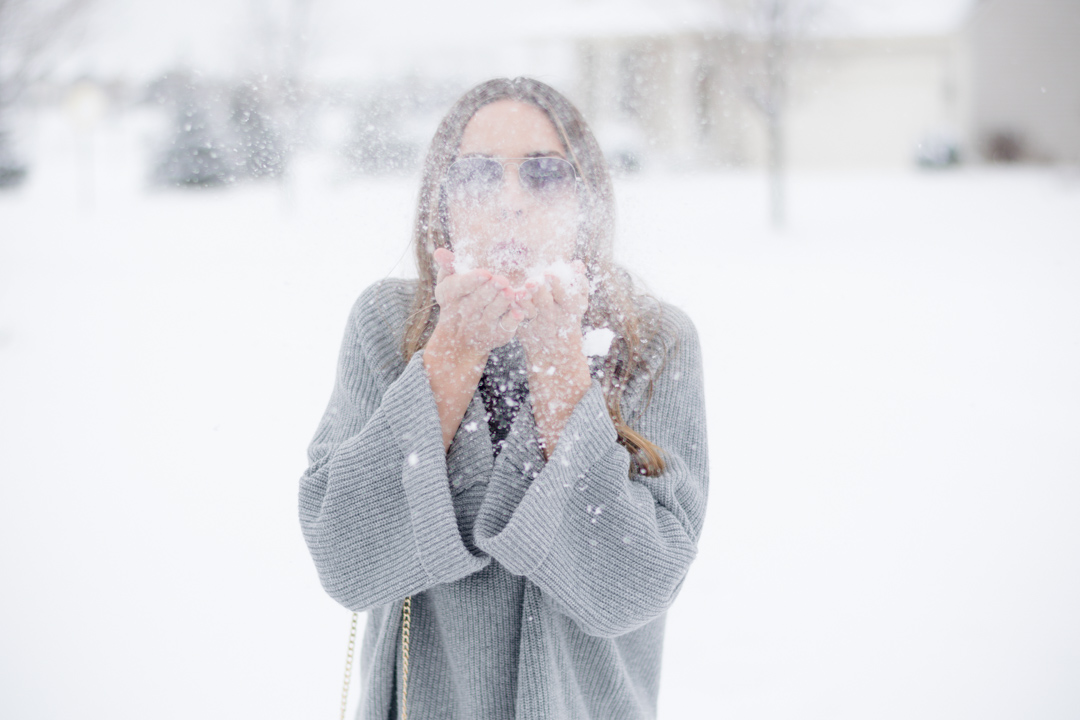 Leith Cowl Neck Sweater | Black Jeans | Hunter Boots | Blush/Gray Saddle Bag | Rayban Aviators are from DITTO! Get your first pair of designer sunnies of YOUR choice free with my code 'THESTYLEDPRESS' 8)
---
I am a little late to the party, but The Styled Press just turned 1 years old last Wednesday (12/7)!!! It slipped my mind through all the holiday hustle and bustle… but better late than never, right? 🙂 It's crazy to think that I published my first blog post one year ago from now (with little to no experience… as you could probably tell 😆 ).
Becoming a blogger was always something that I had wanted to do to freely express my style and my passions. It was so scary and overwhelming to do initially, especially with the saturated market of beautiful and creative bloggers and wondering what friends would think of me; but I would do it all over again a million times over. It's definitely something I feel a calling for, and it has taught me a lot about myself, too! After just one year of hard work, I am more confident, gratified and accomplished more than ever.
I definitely couldn't have made The Styled Press a successful blog without the support of my patient and kind husband/photographer, family, friends or readers like you, so THANK YOU!!! You guys are what keep this ball rolling and keep me motivated, and I wouldn't be where I am without you guys. I also truly want to give you guys want you want to see, so any feedback, suggestions or requests are always welcome, and are definitely not ignored!
Being apart of this blogging community has been so fulfilling. I have learned so much and met so many great people along the way, which led to amazing opportunities and new friendships that will last a lifetime. It isn't always glamorous or easy (stay far away from the comparing game and stay true to yourself!), but it's definitely worth it. If you have been thinking about starting a blog or have a strong desire to, I urge you to DO IT! It's never too late. As long as you have the drive to stay consistent, it has some strong potential to impact your life. 🙂
Enough of the mushy stuff – this weekend we received a ton of snow (7 inches so far!), so of course we had to take the opportunity to play in it a little. I honestly almost fell on my butt kicking the snow lol! The snow looks too beautiful, I love it! I just hate when it gets super cold… and it's about to next week 🙁 All the more reason to cozy up by the fire place though, am I right?
You guys have seen this sweater on me before, but it's honestly my favorite sweater I've purchased this year (and that's saying a lot… I bought a lot of sweaters haha!) I just love the cowl neck, the shape and the sleeves. It comes in 3 other colors and all sizes are currently in stock. 🙂 I also just got this beautiful blush/gray crossbody from SheIn, and it is ridiculously affordable for how beautiful it is!! I can't get over it.
As always, thanks for reading. 🙂 Have a great Monday!
xx, Taylor
SHOP THE LOOK: