Happy Friday all! I am having a major moment with white tops… I've always loved them, but I am finding SO many cute ones lately since it's spring's favorite color! Bringing you all the latest and greatest white tops for spring. 😉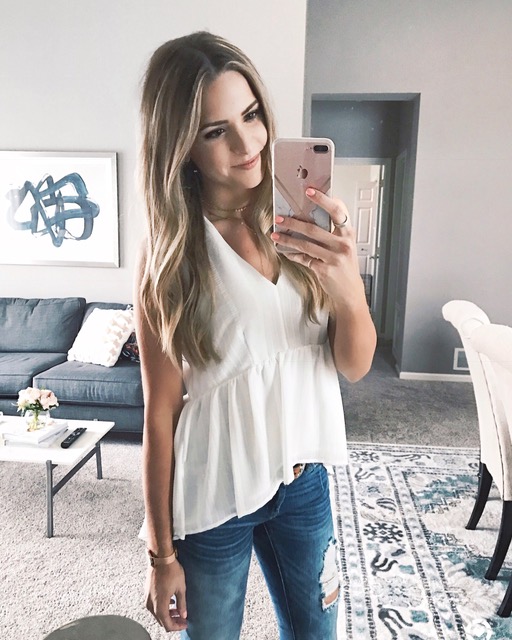 CLICK TO SHOP:

I think it's safe to say I am a proud member of the peplum, ruffles and off the shoulder fan clubs, lol! I can't get enough! I already own a couple of these, but I just might be adding some more from this list to my closet. 😉
It's supposed to be a beautiful weekend in MN – yay! #patiotime. That reminds me, we totally need some patio furniture for our deck! Right now we're working with two plastic chairs and a small table… not ideal! Anyone have any recommendations for patio furniture? I hate how expensive it is! But worth it… we love spending time outside.
Thanks for stopping by! Which top is your fave? Have a great weekend!!