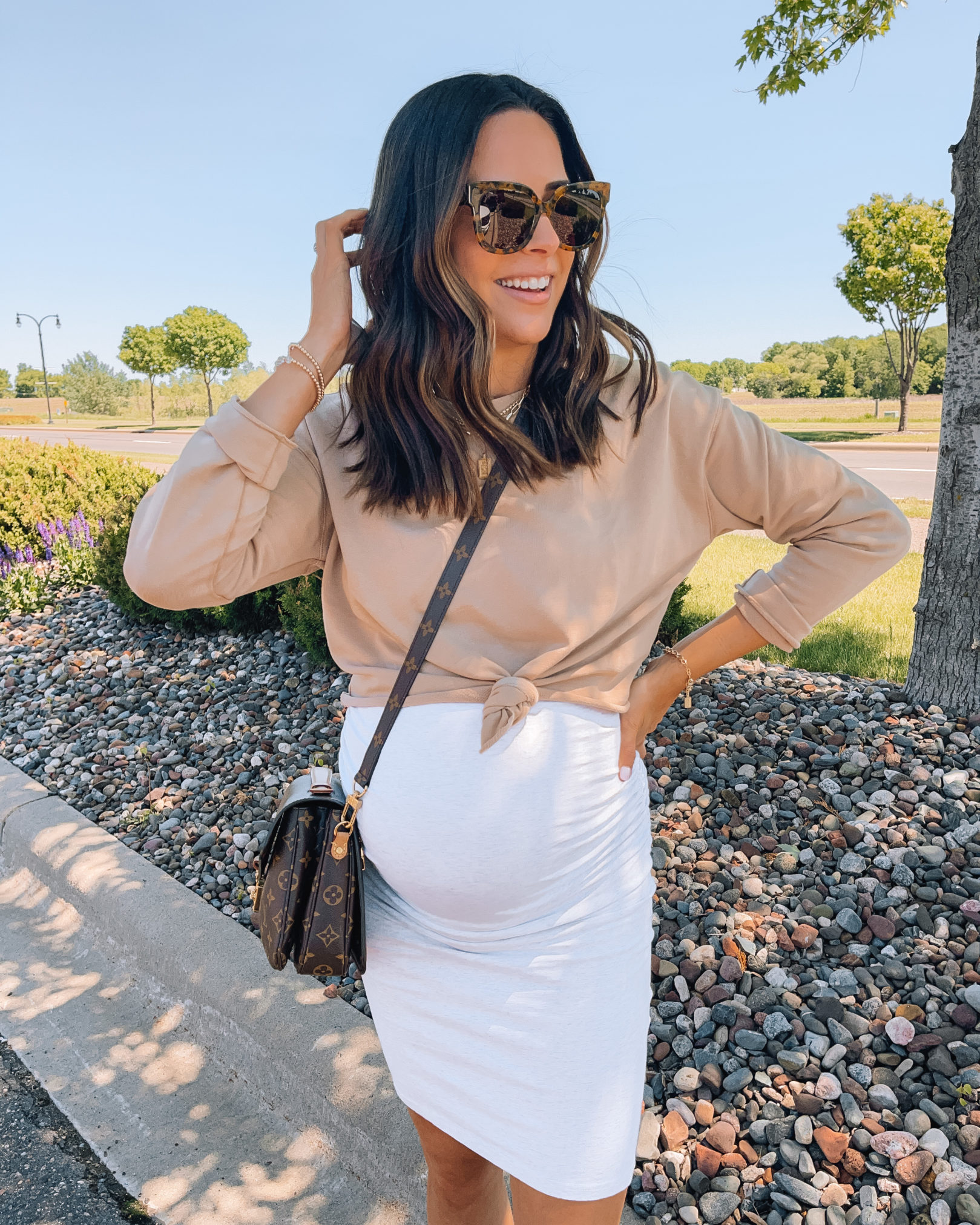 Update: I am now posting Q&A with Tay blog posts a few times a month that answer even more FAQ!
I receive lots of emails, comments and Instagram DM's from you guys asking how I started blogging, how I edit my Instagram photos, what size I wear, etc., and so I thought it would be helpful to create a Frequently Asked Questions page for those curious minds! 😉 I love your questions and answering each and every one of you, but I can't always respond quickly – and I don't want to leave you hanging!
"When and why did you start your blog?"
I started my blog at the end of November in 2015. I was in a pickle with my career choice at the time (I was a kindergarten teacher) and was feeling really bored and like I was stuck. I needed my own creative space to fuel my interests. I have a huge interest in fashion and beauty and had been following many different bloggers and YouTubers, so I thought it would be the perfect way to escape the hardship I was in and use it to "escape" and feel free to express myself!
"What advice do you have for new bloggers/Insta bloggers?"
This is probably the one I get asked the most often! Honestly, time is everything. I did not get to where I am overnight; it took tons of trial and error with photo taking, editing, and branding. You need to find your niche, and stick to it! Listen to your readers, and see what photos/posts of yours are getting the most attention, and use that as inspiration for what to create next! 
In addition to that, my girlfriend Brie & I launched Social Spark Society this year, where we answer your behind-the-scenes questions about starting and growing a business on Instagram (whether that be as an influencer/blogger or selling product/service-based sales – check it out HERE!
"Do you get a lot of free stuff blogging?"
To answer the question, yes. But it takes a lot of time and work to market it, and it's not always easy – receiving clothes and products to review isn't always as glamorous as it seems. It's a lot of fun to be able to test out and use said products, but it takes a lot of time to shoot photos for it (making sure you do it with natural light when weather and time don't always cooperate), edit the photos, upload them, write the post, brand it, story it…. etc. 
Now, new blogs are being created every day, and it's a very over-saturated market. Don't go into blogging or Instagraming with the intention to do it for free product or money. You have to LOVE it and be passionate about it, otherwise it will be very apparent to your readers. I started my blog because I needed my own little world where I could talk about what I am obsessed with: fashion, beauty and sharing a "diary" about my life! A lot of my friends aren't really into it, but there are a ton of stylish ladies out there that share that same passion, and it's a lot of fun to connect with them! I have made a lot of internet friends through blogging – and many who are likely to be lifelong.
Okay, so you're passionate about it? Awesome! Don't wait, and start now! But wait: don't you go focusing on what that big blogger with 500K followers is doing either. The comparison game is real, and it sucks. It's not a seat you want to sit in, and can end up making you feel defeated/like a pile of poo. Blogging and Instagram ISN'T REAL LIFE – it's a highlight reel! People aren't likely to show their lows on Instagram, which is easy to forget. You want to be yourself because there is no one else out there who is you. Be true to yourself and do YOUR thing!
"What camera do you use? Who takes your photos?"
We use my iPhone 8+ for all of my photos! I used to have a DSLR camera, but with the evolution of iPhones, cameras have gotten so much better! 
"I want to start a blog and know the direction I want to go with it – but how do I set everything up?"
You have 2 choices: host your blog on a free platform like blogger.com or wordpress.com, or purchase one from a hosting site. There are a lot of great options for hosting – When I first started out, I went through inmotionhosting.com. It's really affordable and totally worth it in my opinion. It's much more professional looking to have your own domain than a free one! Plus you have way more customization options. 🙂 I now host with Flywheel since my blog has grown and I needed more space for traffic from visitors accessing my site. Flywheel also does all my backups and updates and is readily available for help whenever I need it, which I had a harder time getting with Inmotion Hosting.
Inmotion Hosting downloaded wordpress (.org) for me, so it was set up and ready to go shortly after I purchased my domain! I just needed to find a pretty layout – I started with one from solopine.com, and it was super affordable and really nice! At the beginning of the new year, I purchased a new one from restored316designs.com. When I first started, I had about 3 posts published before I introduced my blog to the world. 🙂 This isn't a necessary step, but I wanted to feel a little more grounded with my blog before I announced it to everyone I knew!
"How do you grow your Instagram?"
There is no 1-step process, trick or secret method to growth. Consider all things stated above about staying true to yourself and your brand, and create a cohesive gallery for it. Someone decides if they want to follow you or not within the first 2-3 seconds of checking out your account, so make sure it's pretty! Stick to one filter, take photos using the same lighting (natural light always looks best!), and pay attention to what's in the background of your photos, since that is typically what takes up the most color/space in your photo.
Some other things to try: 
Engage, engage, engage! If someone comments on your photos, comment back! Also take time to engage with other accounts – to create new relationships, gain exposure, and in the end – gain new and engaged followers.
Be consistent with your content. If your focus is on food, post about food! Don't go off on a tangent, otherwise, you will confuse your audience and you'll probably lose your followers since you aren't posting about what you were in the first place.
Be consistent with how often you post – Don't post 3 times in one day and post once a week later, twice the day after… catch my drift? I typically post 1-2 times per day, which is a lot, but the more often you post, the more chances for exposure. I wouldn't post any more than 3 times a day though, and even that is quite a lot.
Partake in a 

small

giveaway with other bloggers with similar styles/niches. The huge loop giveaways are slowly dying out, and the smaller ones tend to do much better, especially if you are looking to gain an audience actually interested in what you post (and will engage with your account)!
Use hashtags! And switch them up often. I will post about 25ish hashtags in my comments section (so my caption doesn't look heavy), and I switch them up super often. Your photos will be seen by more eyes if you utilize other hashtags, instead of the same ones all the time. Just make sure they are related to your content!
"Are you a full-time blogger?"
Yes! I have been blogging full-time since November 2015, while I was pregnant with Keldon. It was a perfect transition since I was starting to nest and prepare for Keldon, while also spending more time on my blog before his arrival. It was a big leap of faith, but since I put in a lot of hard work and time into my blog after going full-time, my business has grown exponentially; therefore, I am so happy to have made that leap, as this is my true passion!
"How do you edit your Instagram and blog photos?"
I use Lightroom presets – I started with Kathleen Post's and tweaked them slightly to make them my own. 
"What size do you wear so I can reference that when ordering items from you?"
Size small for pretty much all tops and bottoms. Jeans are almost always size 2/26, and dresses size 2/4 (or small).
"How tall are you?"
5'7 1/2″
If you have more questions you'd like answered, feel free to fill out the form below or email me at [email protected]!