It's about time for another Keldon update, since we have a crazy little toddler on our hands now! He just turned 15 months on the 24th, and while there hasn't been much change as far as his schedule and diet, I wanted to share some new developments, favorite products and essentials. You can check out Keldon's other updates here: 1 year, 10 months, 8 months, 6 months, 4 months.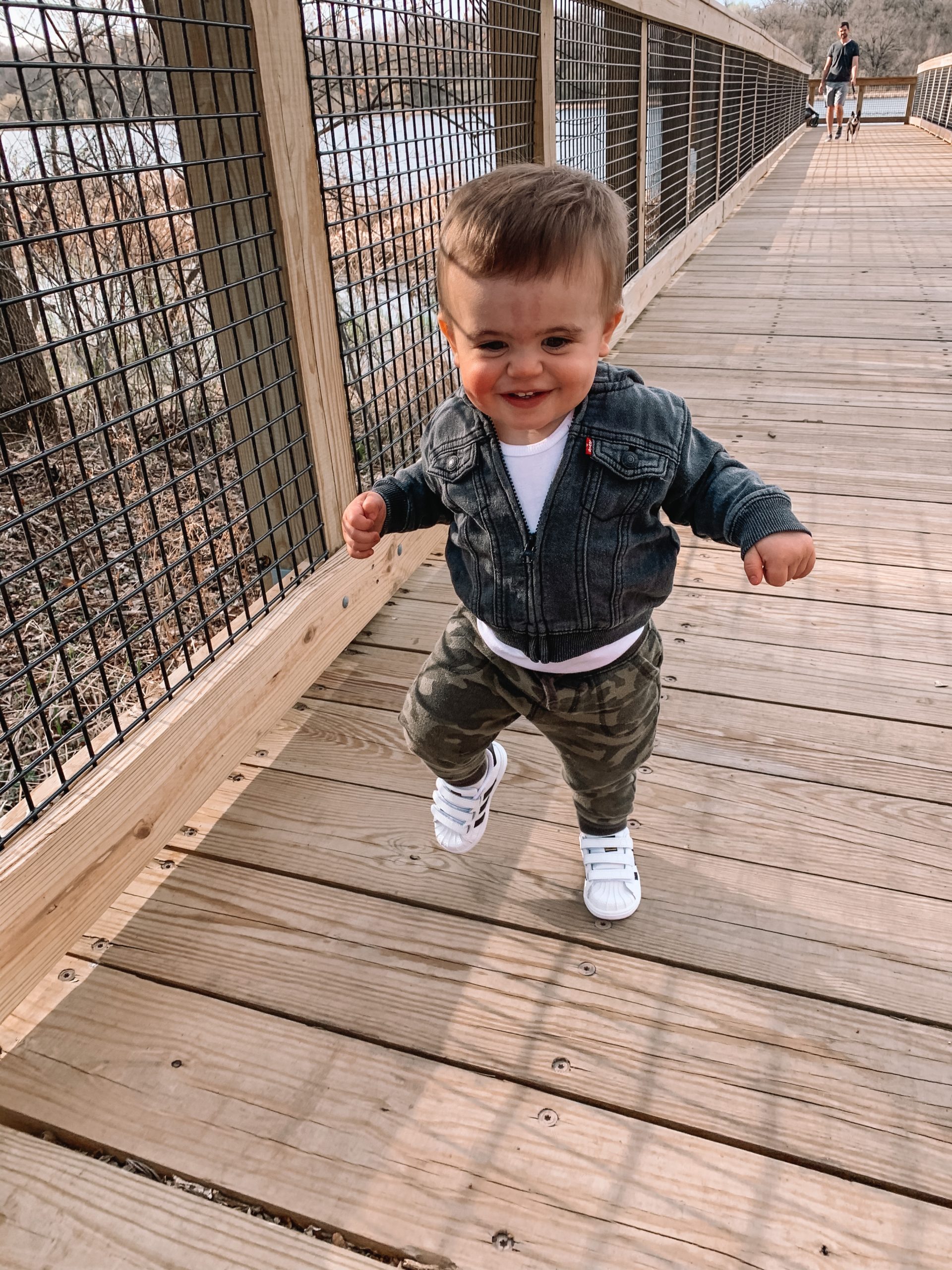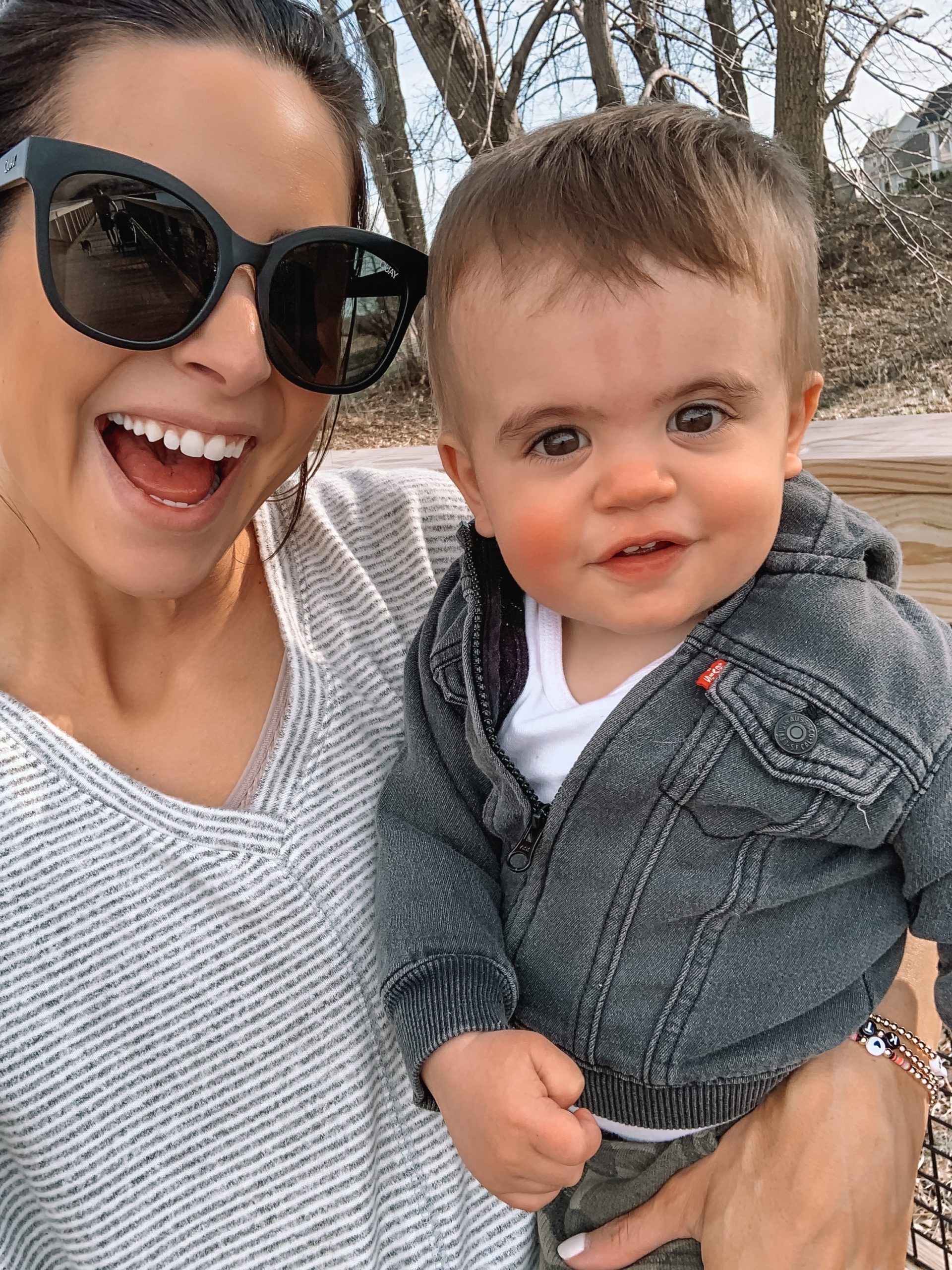 15 Month Updates & Milestones
Walking like crazy – and even a little running!
Just learned how to stand up on his own from ground to feet without the support of furniture or our legs this week! You may have caught it on stories – he clapped after, so proud. 🙂
Clapping a lot! He especially likes to clap for himself, which is the sweetest!
Keldon is not a man of many words yet – he did learn how to say ball "bahh" a couple of weeks ago though! He seems to get a little shy with his words, but boy does he understand a lot of our words!
We've also been working on sign language for a few months, and he has been signing "more" and "please" together when asking for more food/drink, and "all done" when he's full!
Like I mentioned above, he understands so much of what we say, it surprises us so much! We will ask him to put stuff back where he found it (doesn't always happen, but he does know how to when he's up for it), will give Bruce's toys to him, goes to the door or looks out the window when we ask "who's here", points to our nose when we ask where our nose is, etc!
Loves to run into the pantry for his snacks… hmmm, wonder who he gets this from, lol!
Points at things when he's "talking", AKA babbling, about it
Loves the sport court and will pick up the basketball and try to shoot a basket – so cute!!
Also loves bath time, though it is not always fun for mom & dad since he often tries to stand and reach for the faucet haha
Has grown a love for Mickey – we will turn it on the TV once in a while, and although he will not sit and watch it, he loves his Mickey toys, silverware and sippy cup and will get so cheerful when he sees Mickey!
Enjoys our time outside on our walks so much! Now that the weather has warmed up, he's been running around in the grass and having so much fun! I can't wait until our landscaping gets done so we have our own yard to play in (we've been going to our neighborhood park)
Started blowing kisses recently 🙂
If Tom and I are laughing about something, Keldon will chime in and laugh too – soo funny!!
Keldon and Bruce are becoming the best of buds – it makes my heart so full!! We are so grateful Bruce has been so patient and gentle with Keldon, even when Bruce gets picked on so much haha! He's such a good sport.
Keldon is still a big eater! But he is a little more picky, now that his palette has expanded a bit and he knows that sometimes something better is available if he doesn't love what he's eating (for instance, when he is eating broccoli lol). Here is a list of what he mainly eats (along with his 4 cups of milk a day):

Nurture Life meals – his favorites are the pasta fagioli, egg bite sausage + sweet potato, pot roast & mashed potatoes (this one is a new one for us since we upgraded some of his meals to the bigger toddler meals), and salmon cake English pea + potato.
Pasta (regular noodles or spaghetti squash noodles) with tomato sauce, sometimes we also add ground turkey
Hard boiled eggs and scrambled eggs

Baked chicken breast
Chicken meatballs (Kidfresh brand)
Waffles / pancakes, one of Keldon's all time favorite foods
Quesadillas (with cheese, black beans, sometimes tomatoes and/or spinach)

Mac & cheese (Annie's or Noodles & Co. is our go-to, haha)
Steamed carrots
Toast with peanut butter
Baked sweet potatoes and russet potatoes
Black olives (sliced – Target has organic ones in a pack that are super handy)
Roma or grape tomatoes (random, but he loves them. Also, we cut these up FYI)
Fruit (bananas *favorite*, raspberries, blueberries, strawberries, pears)
Oatmeal
Overnight oats (1 cup oats, almond milk or whole milk and 1 tsp ground chia seed mixed and soaked overnight in the fridge, enjoy cold) sometimes with a little peanut butter or fruit

Banana pancakes (1 ripe banana + 1 egg, sometimes add a little bit of rolled oats, pinch of cinnamon and/or chia seeds)
Once Upon a Farm fruit + veggie pouches or Happy Baby Love My Veggies pouches
Late July sandwich crackers
Superfood bars (HappyTots) or Lara Bars for kids (cinnamon)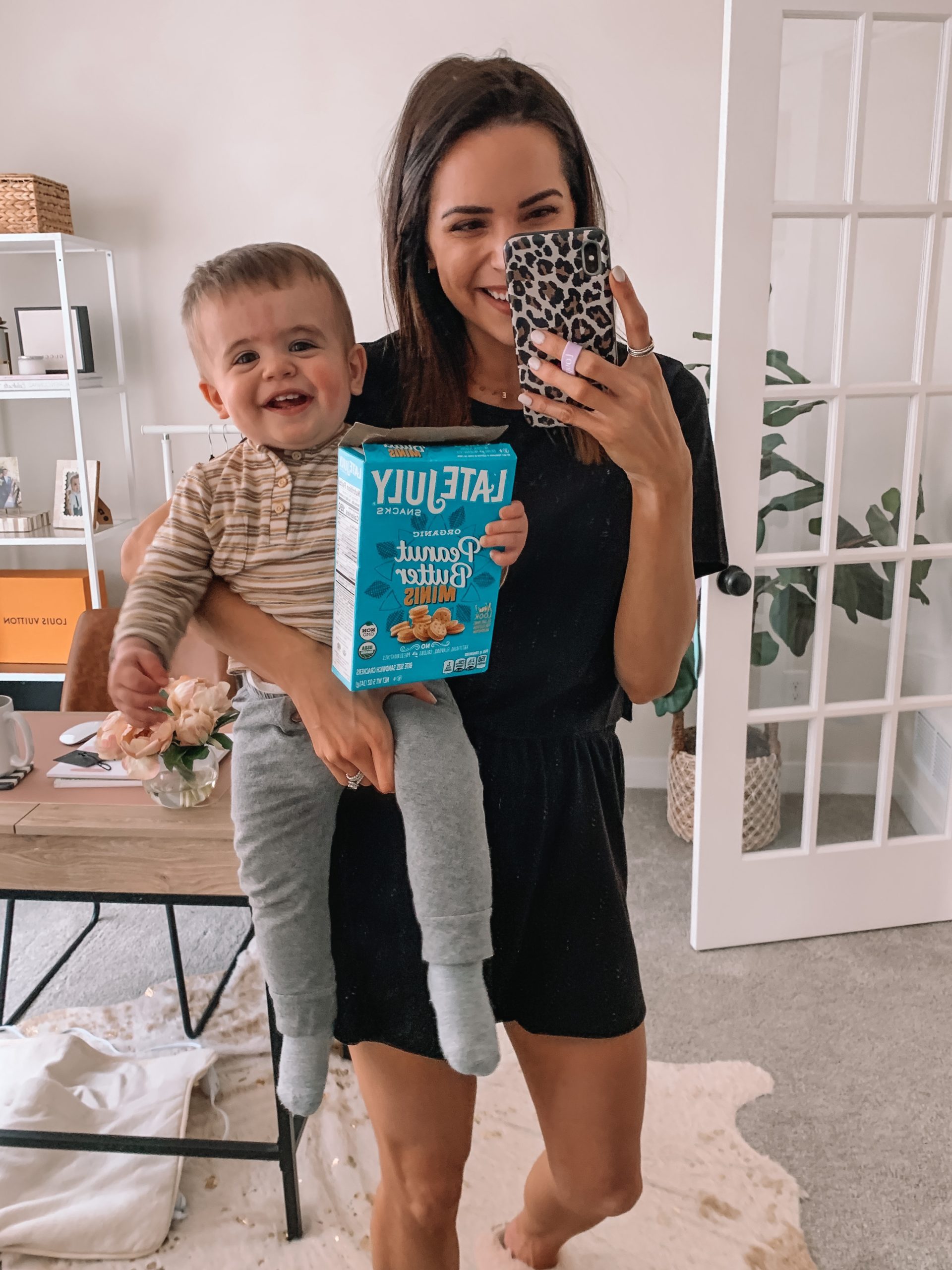 Current Schedule:
7:45-8AM: Wake up and get dressed for the day (we transitioned his wake up and bedtime to 7:45-8 so Tom could spend more time with him in the evening during the week and so I could get a little more time to myself in the morning (for GMA, coffee & deals of the day 😉 )
8:00: 5oz of milk out of sippy cup
8:15: Breakfast – our go-to breakfasts are waffles, overnight oats, oatmeal, toast, eggs, yogurt & fruit, banana + HappyTot or Lara Kids bar
8:45-10:00: Play time and go for a walk/outside time
10:00: Snack
10:30/11:00: Nap time
12/12:30: Wake – we shoot for at least an hour nap! Then 4oz of milk
12:30/12:45: Lunch (see above for lunch ideas)
1:00: Play time and/or going on a walk
2:00PM: Snack
3:30/3:45: Nap – we have tried skipping this nap a few times to transition to 1 nap, but we notice that Keldon thrives on 2 shorter naps vs. 1 big one
4:00/4:15: Wake, 4oz of milk and a light snack if needed
4:15: Play time
5:30/6: Dinner
6:15: Play time and go for a walk/outside time
7:00/7:15: Bath time (Keldon gets a bath every 2 nights usually)
7:30ish: 5oz Milk and read stories together and encourage quiet play, although lately Keldon has been soo hyper right before bed, ha!
7:30/8:00: Bedtime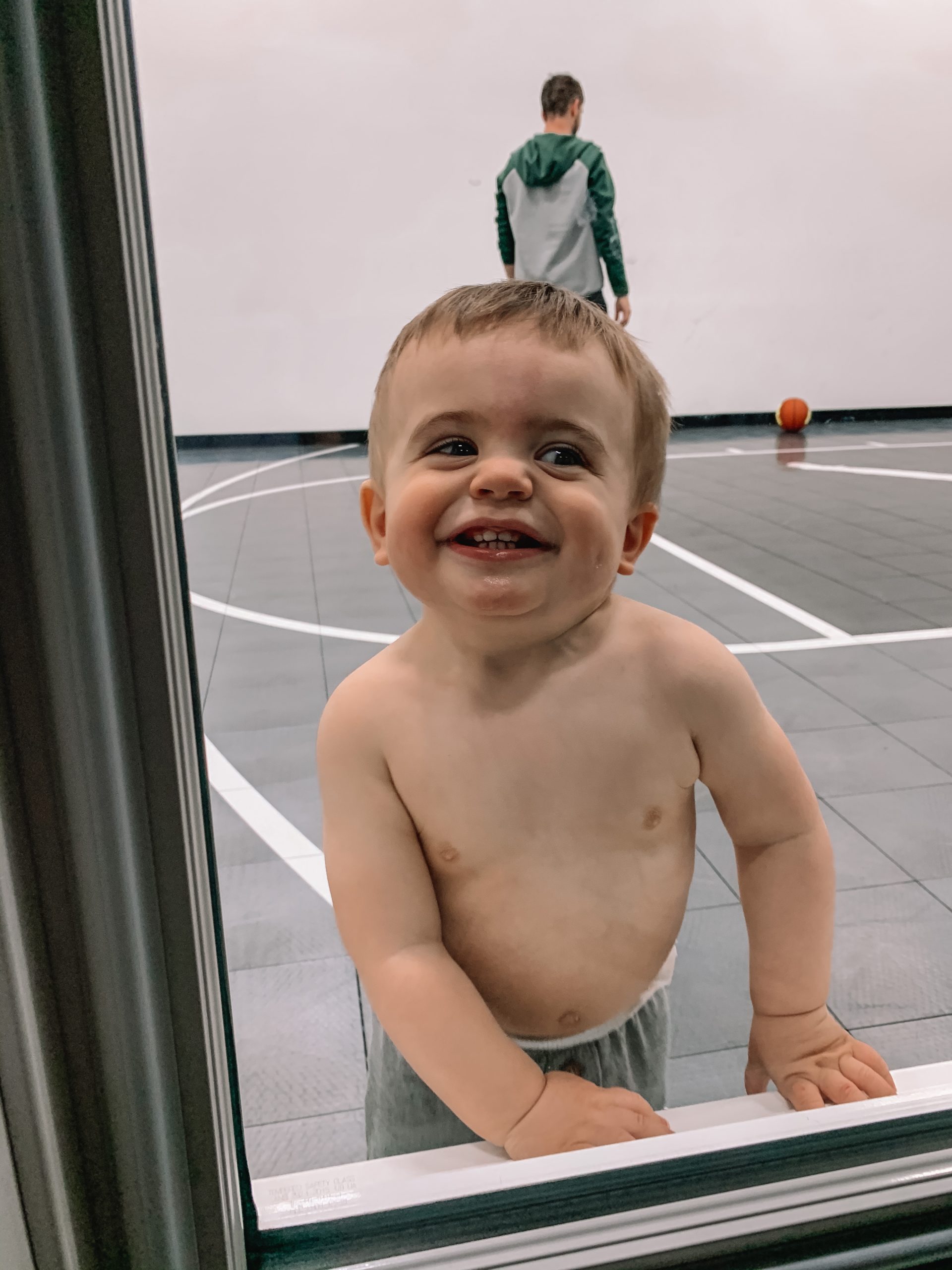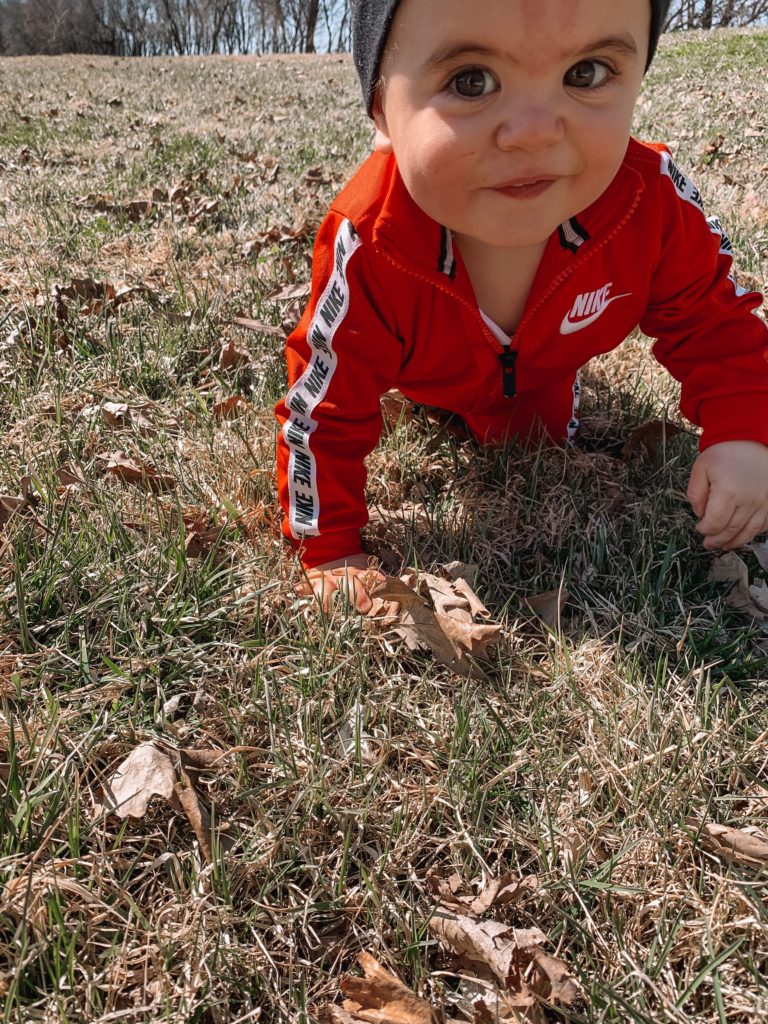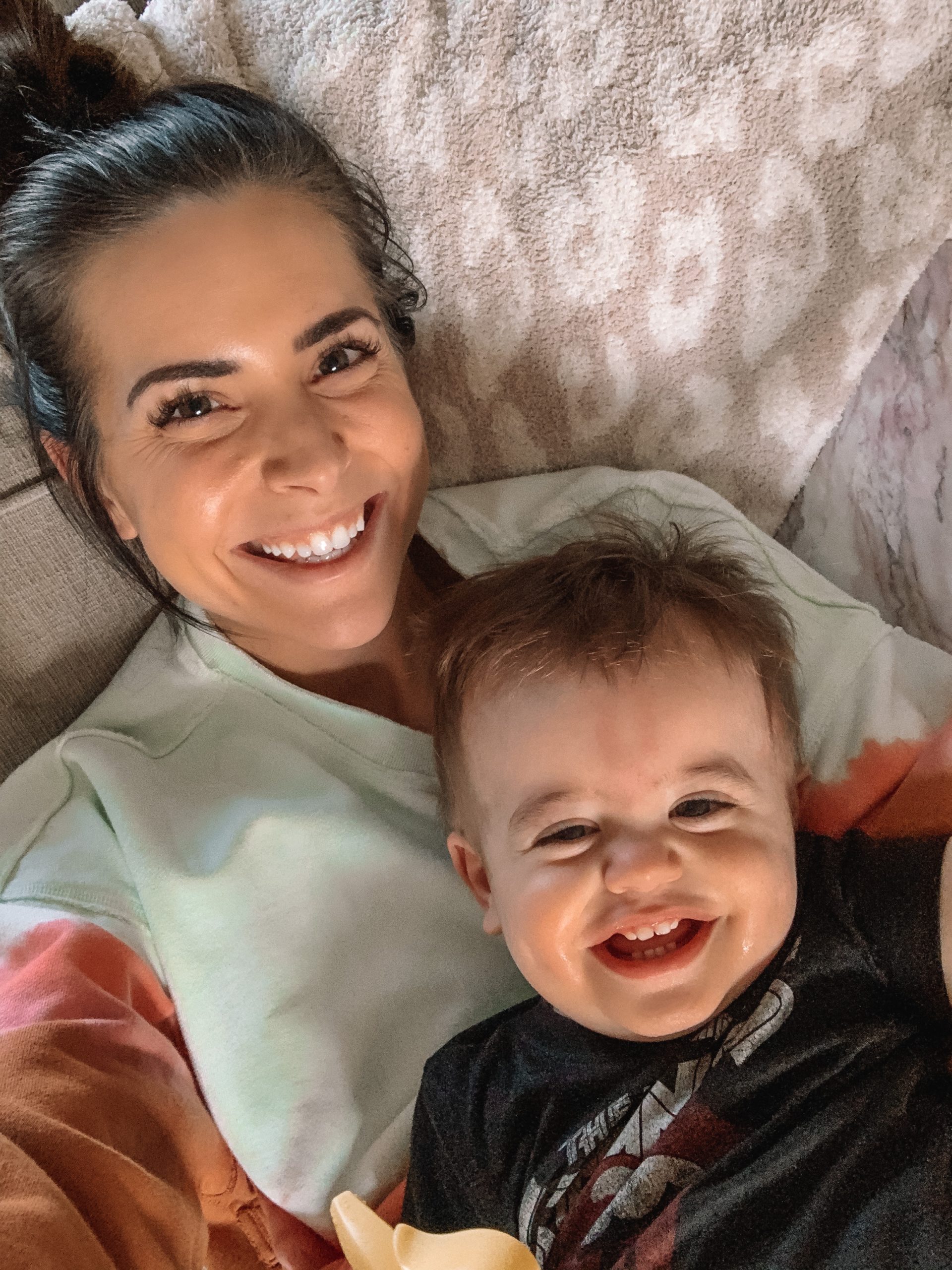 Current favorite toys/activities: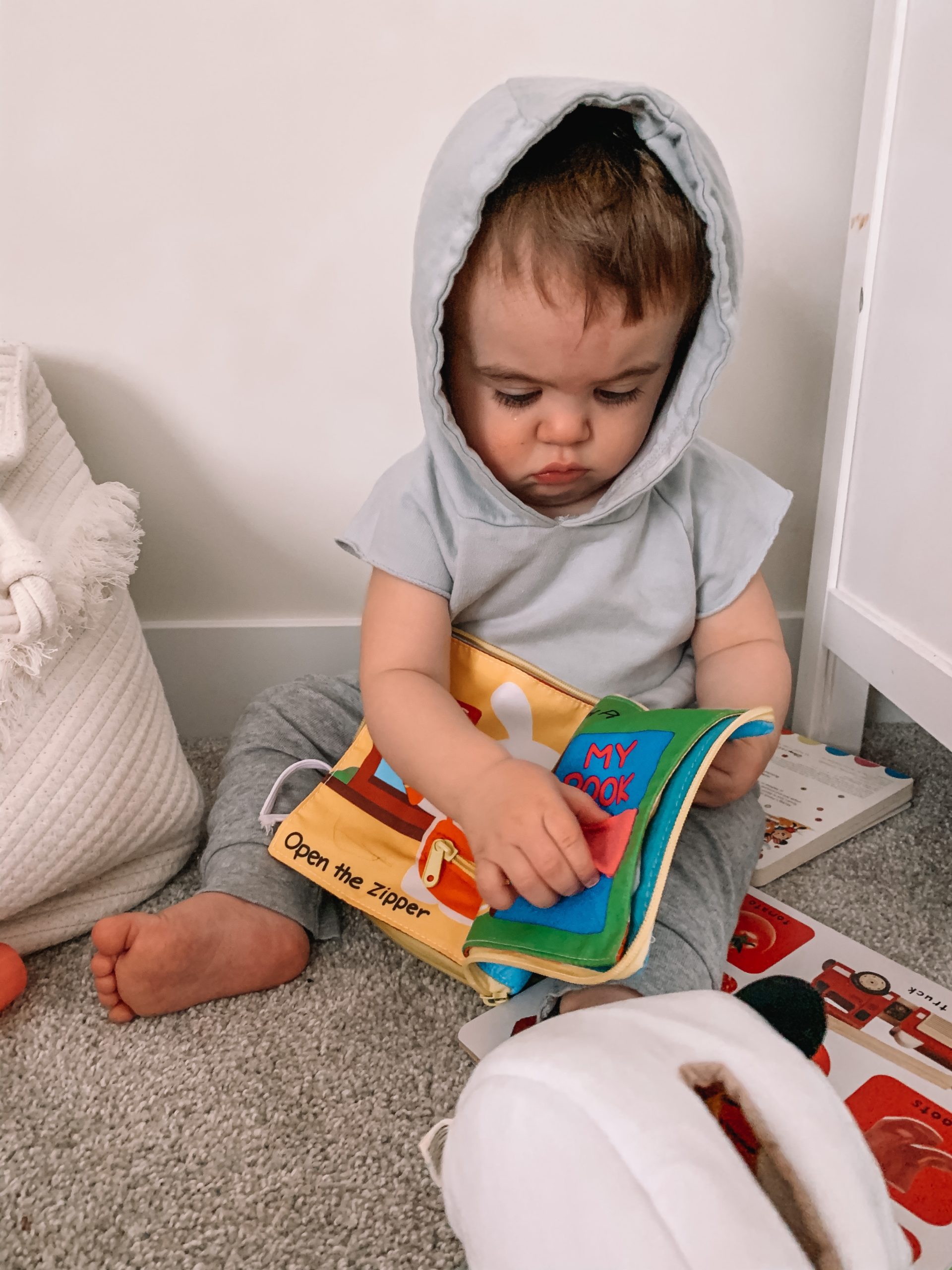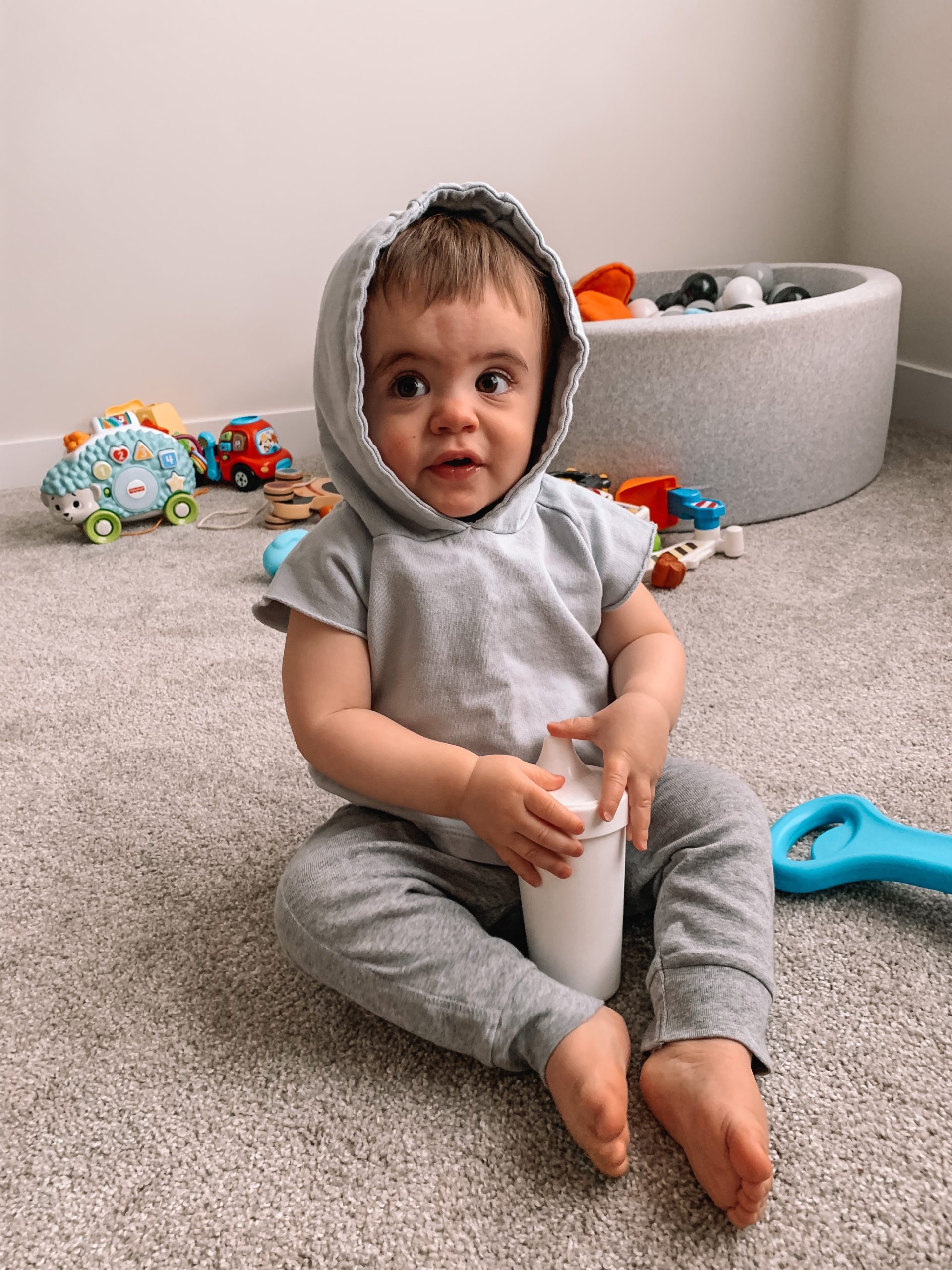 Toddler Essentials: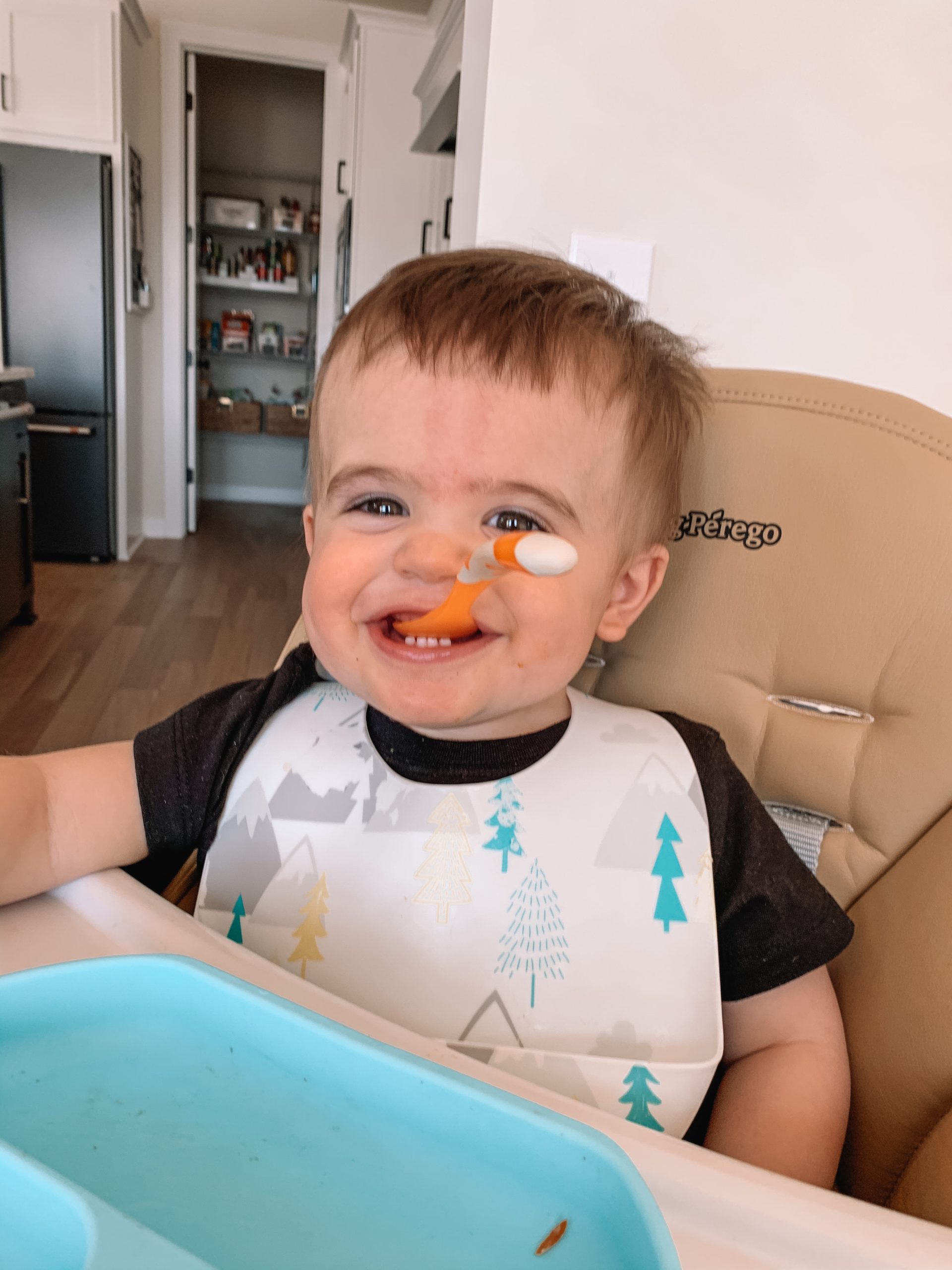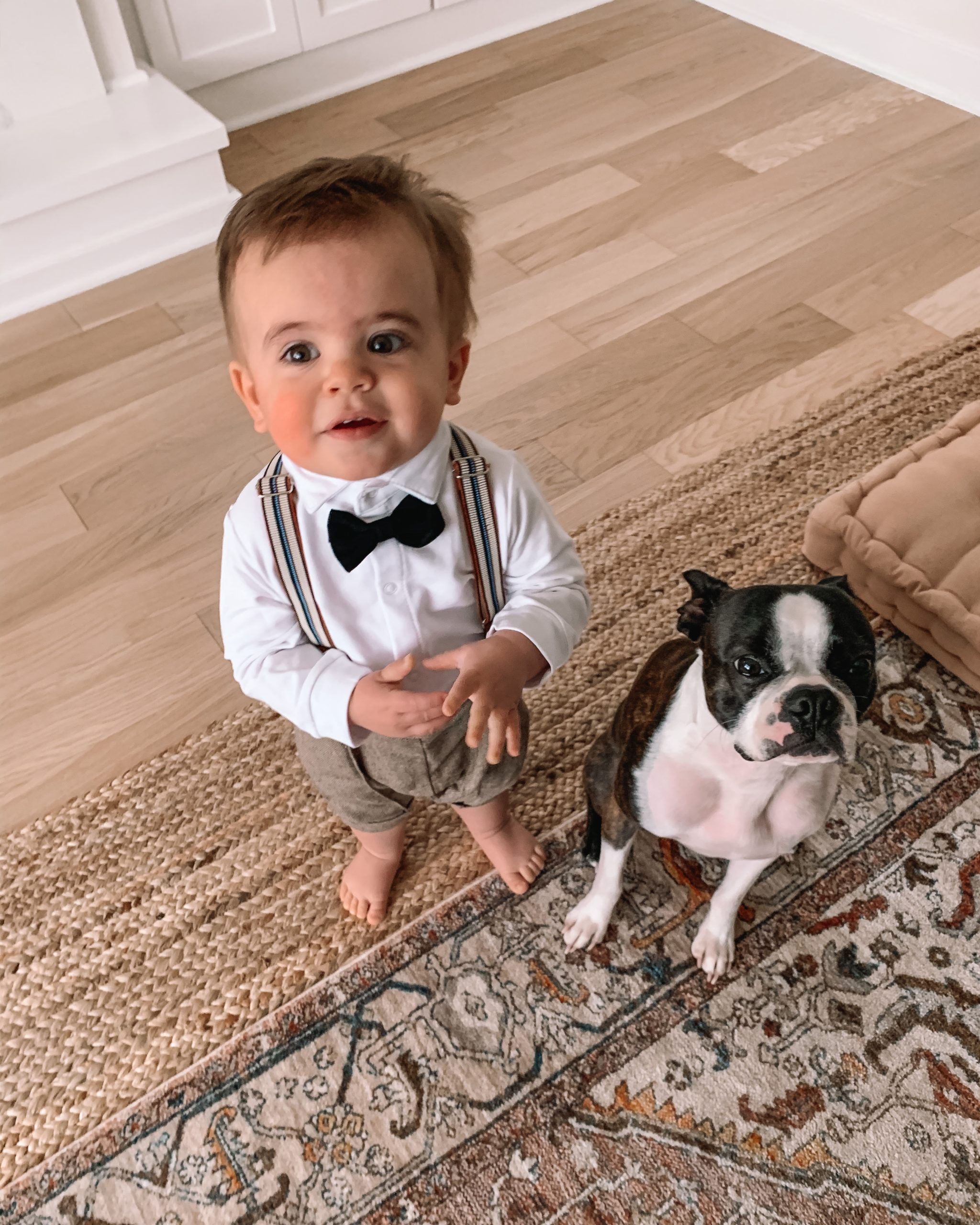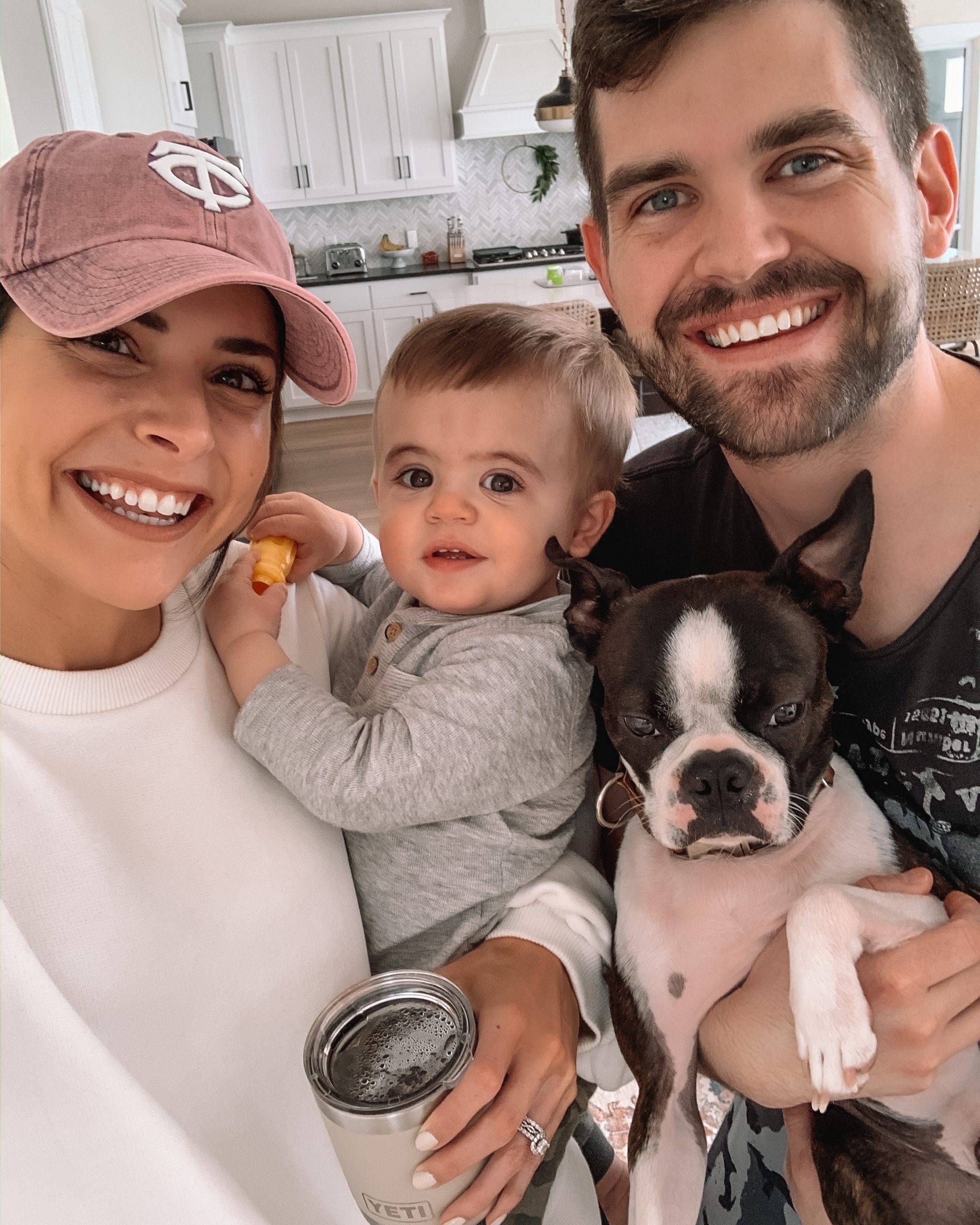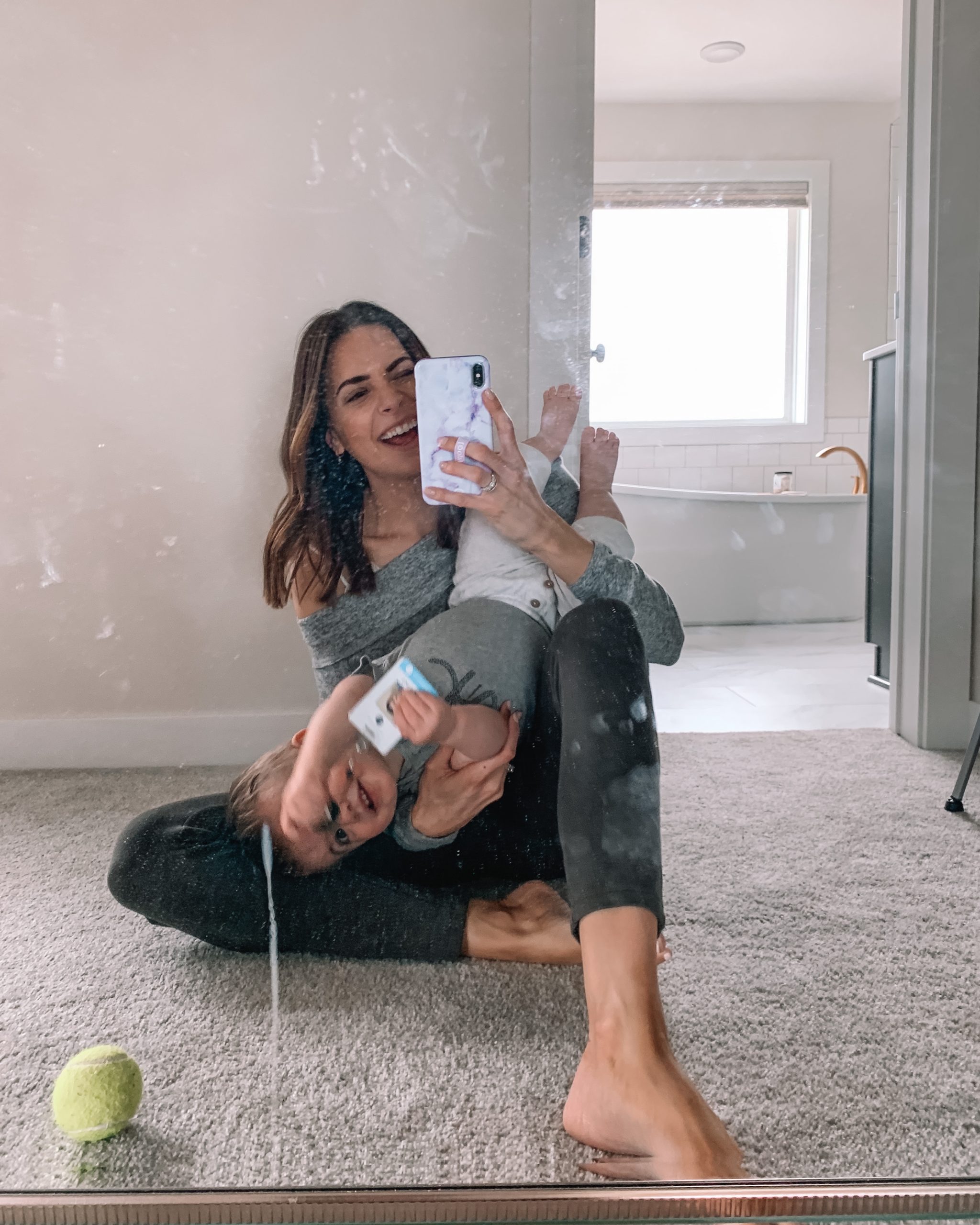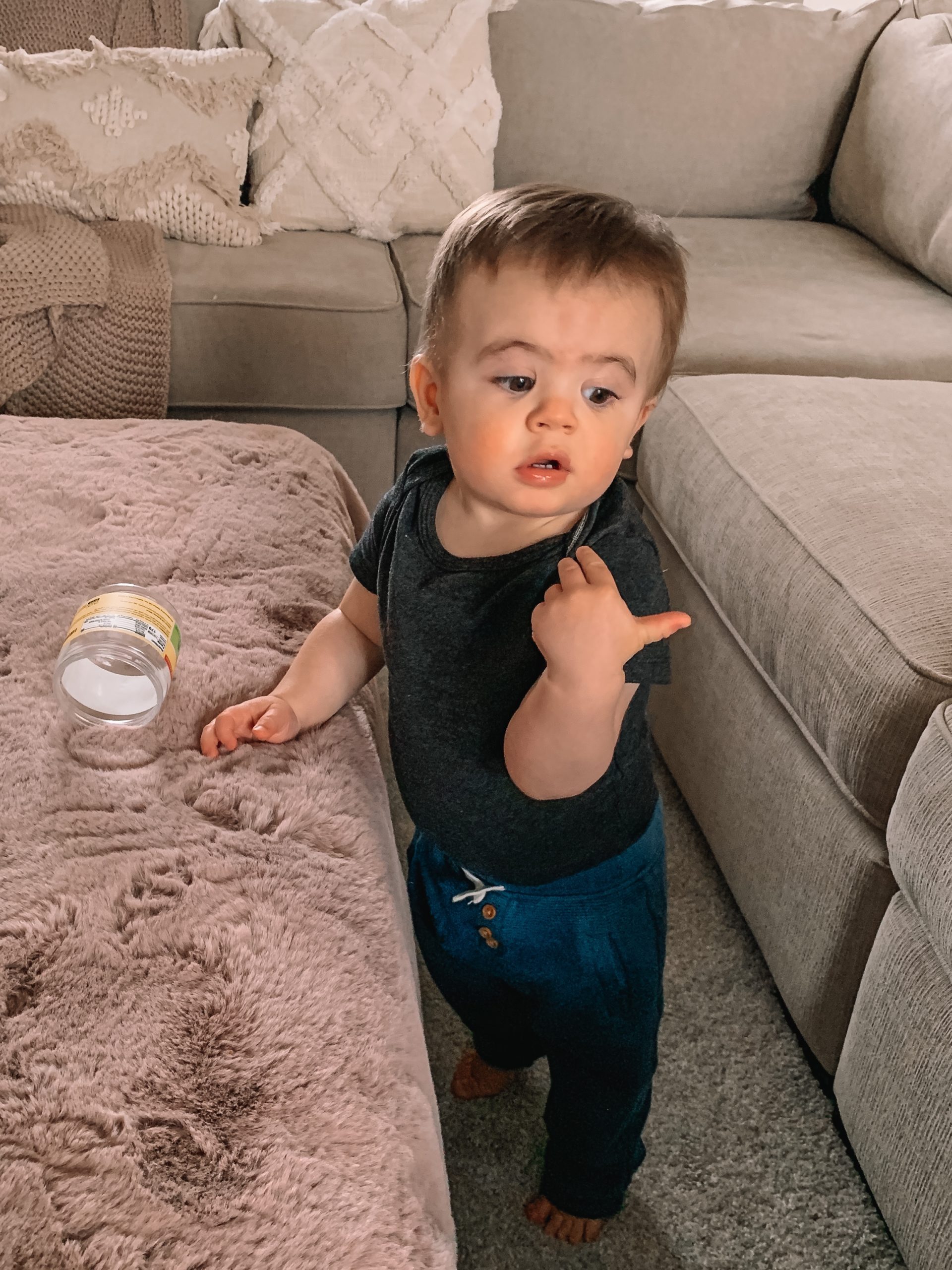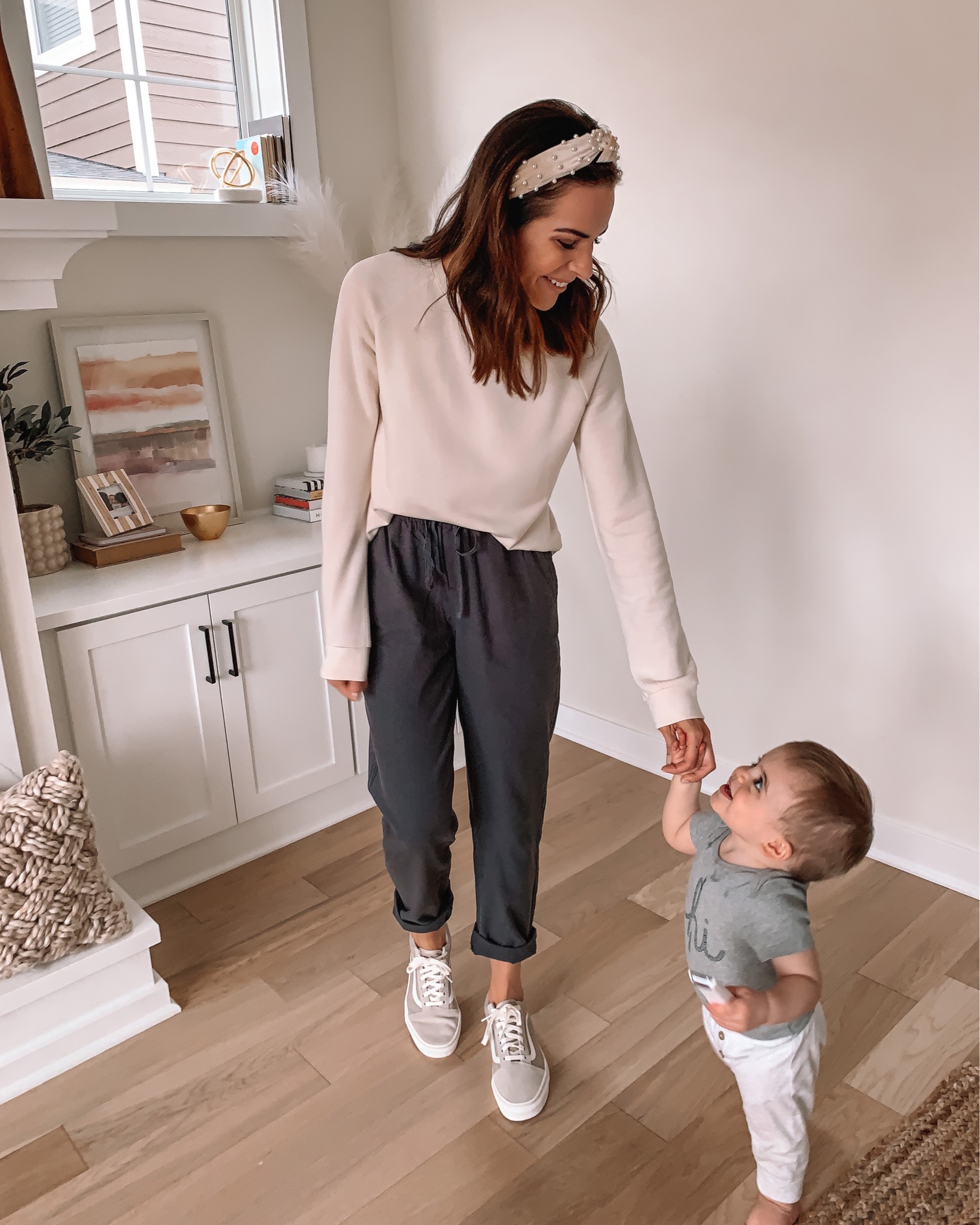 Thanks so much for your interest in these updates!! I love connecting with other mamas, and I also feel the love that you guys have for Keldon through his Instagram cameos. 🙂 We love you guys!