Hey mamas! In honor of National Breastfeeding Awareness Month, I wanted to share a post on what my nursing/breastfeeding must haves were while I breastfed Keldon. Keldon was breastfed until he was 5.5 months, and you can learn more about my breastfeeding journey in this post if you're interested!
If you're expecting your first, congratulations!! Also, breathe. I remember how anxious (but excited!) I was to have a baby for the first time. There is so much to prepare, lots of products out there, and it's all so foreign since it's new to you; I totally get it! Now that I've been through it, I've learned what items I wouldn't want to be without for any future babies! Fortunately, all of these essentials can be found on Walmart.com at great prices! Walmart is supporting National Breastfeeding Awareness Month with deals on breastfeeding and feeding items, so it's a great time to shop for them.
I was so happy to have these packed in my hospital bag, because they sure came in handy while learning how to breastfeed for the first time!
Also an essential for when you have to go out in public! Haha they will hide any leakage.
If I was ever away from Keldon for longer than 2-3 hours, I would bring my electric pump with me, but sometimes that isn't always ideal and/or an option. Enter the manual breast pump! This will provide some quick relief on the go!
I preferred these storage pouches for breastmilk. Love the twist-off cap!
Another MUST if you want to be in the least amount of pain possible! Slater this on after every nursing session and your ta-tas will thank you.
Just looking at the photo of the box of these brings me back to my 2am snack sessions while nursing! And any snack time while I was nursing, really. Yummy and help with your supply.
Not everyone will need these, but if you and your babe have any issues with latching on (which, you'll never know until you're in the thick of it, of course), these will come in clutch. Makes it easier for your LO to learn how to latch! We used this thing exclusively for like 1.5-2 months. It's kind of an annoying thing to use since it can fall off easily, but it's definitely worth it.
Water, water, water! ALWAYS have a water within reach when you are nursing! The second you start a session, your mouth will instantly be drier than the Sahara Desert. Plus, drinking lots of water does wonders for your supply!
We preferred the My Brest Friend over the Boppy for nursing. So much easier to control and I felt it was more comfortable for Keldon, too. The Boppy is great too, but we didn't really use it for nursing.
Another great item to have! Especially for those with a nice supply. Attach this to the opposite boob that your babe is nursing on, and it will catch all the let down from the other. It'll not only save your clothes and babe's clothes from getting wet from breastmilk, but you can save the breastmilk for later, too! I know some mamas stored a freezer stash of breastmilk from using this alone (no pump)!
This isn't the exact pump I have, but one of the highest rated ones out there. Personally, I would've loved to give this one a go, because it comes with a portable battery and backpack made for it! I could only use mine when I had an electrical outlet nearby!
You'll love in these and/or nursing bras (see below)!
Self explanatory! These are a nice comfortable option.
Nursing nightgowns are another must for those late night feedings.
A great option for a nursing bra with a little added support!
Keep one with you during all nursing sessions for any leaking and burping.
Loved these multi use covers! Use the cover to nurse in public and to cover up the carseat/bassinet!
And last, but not least, a nice comfy nursing chair for the nursery. You'll spend a lot of time in this thing!
I hoped this helped any mamas that plan to breastfeed! Regardless of your choice, fed is best!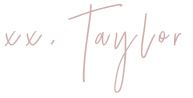 A big thanks to Walmart for sponsoring this post! As always, all opinions are my own.