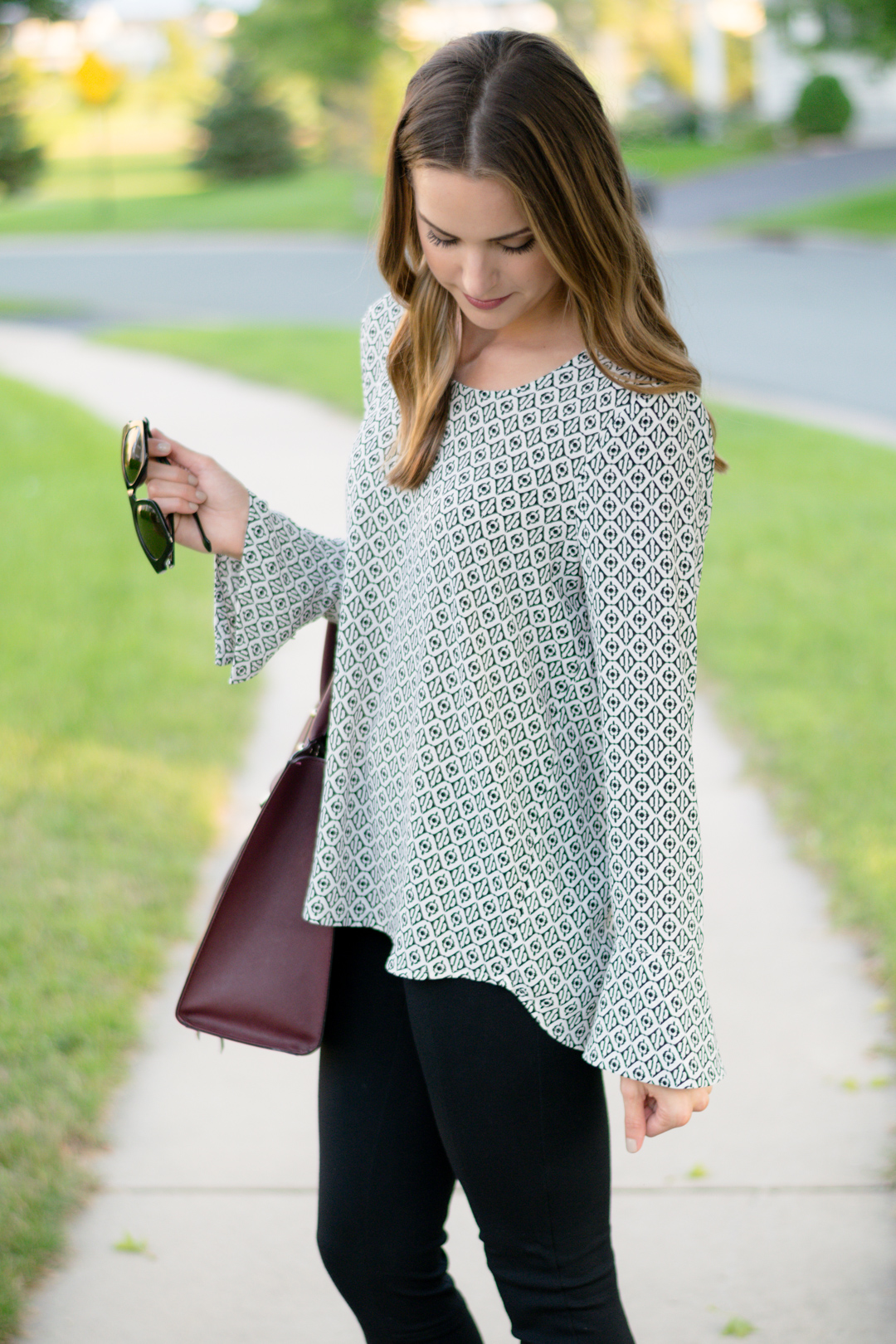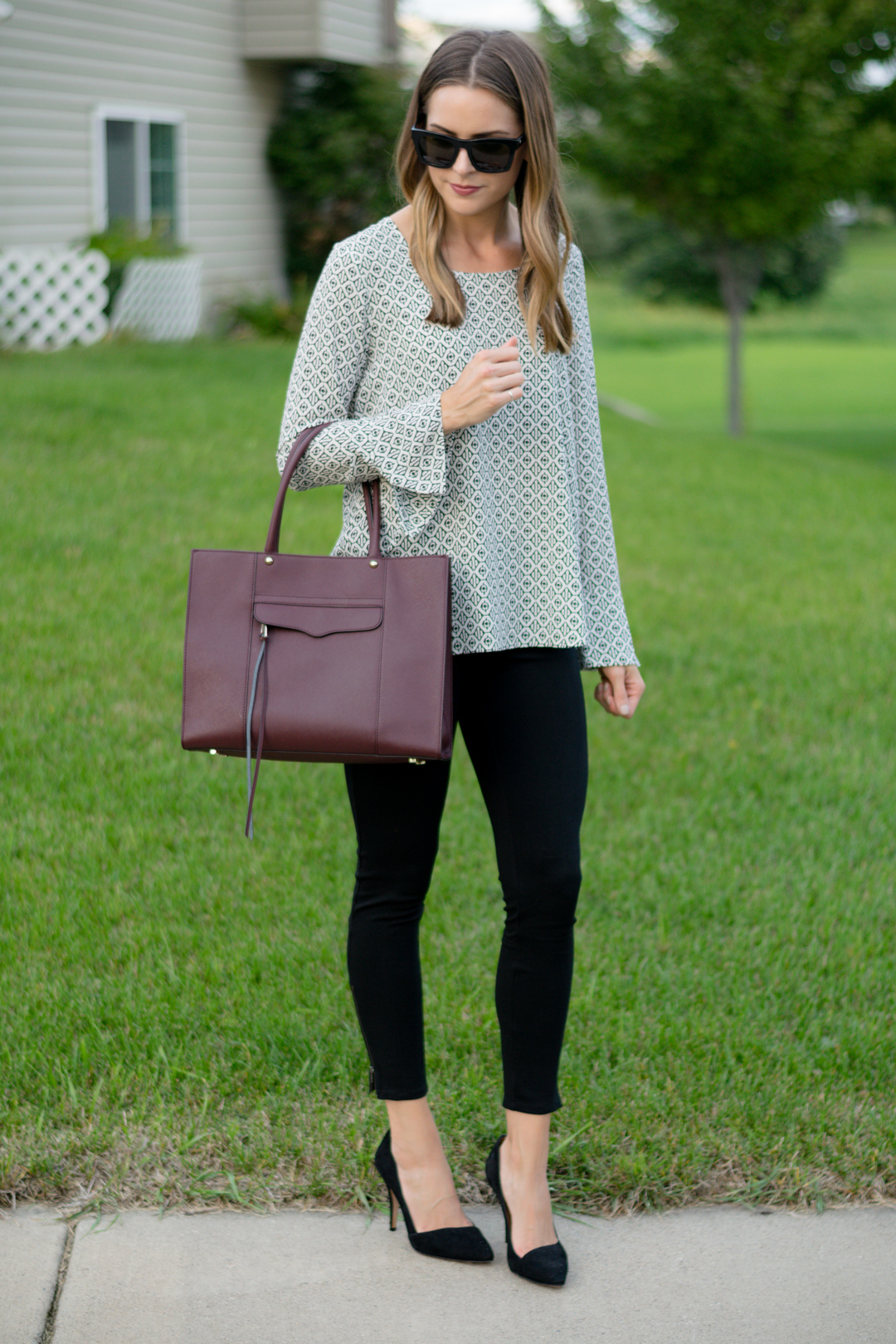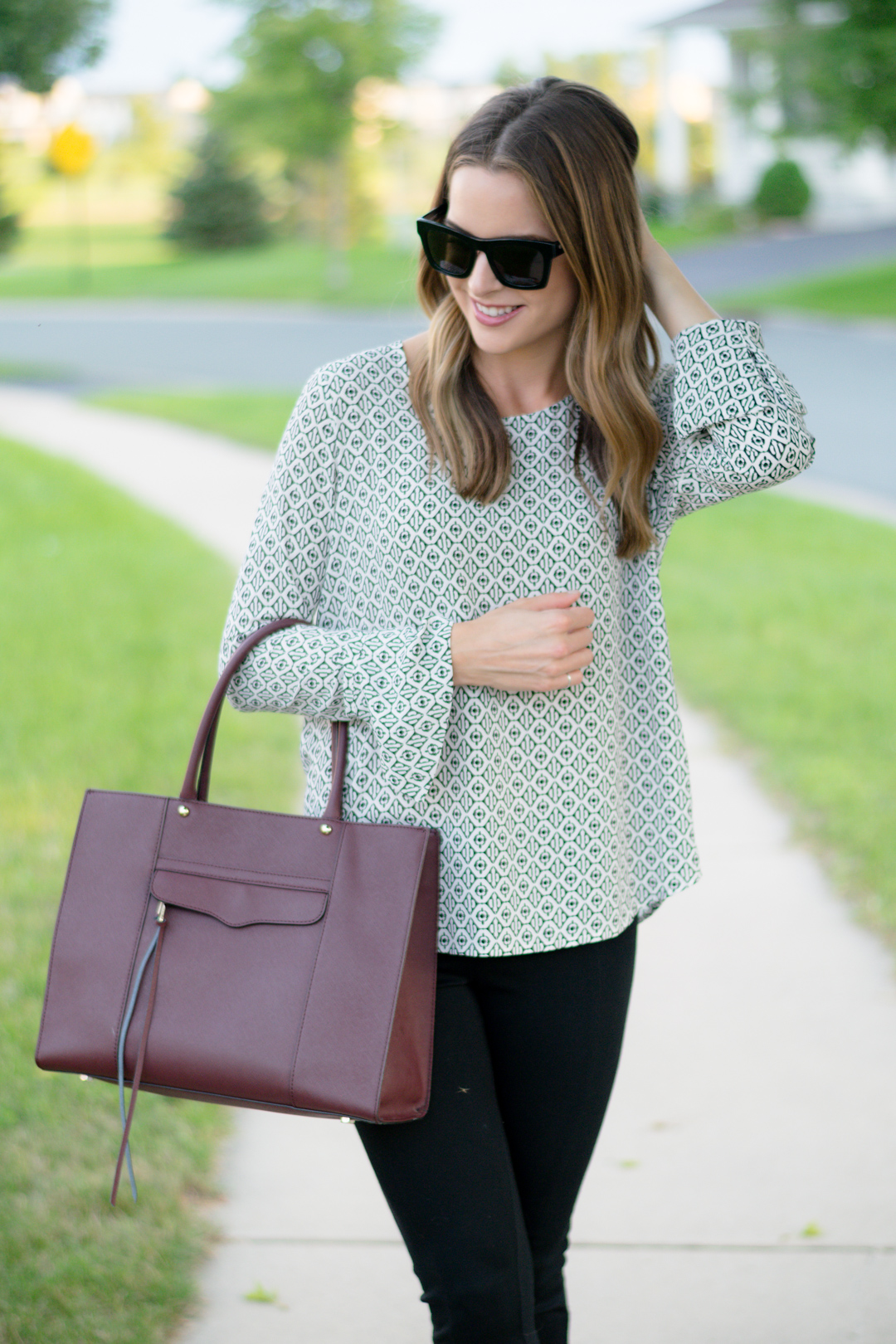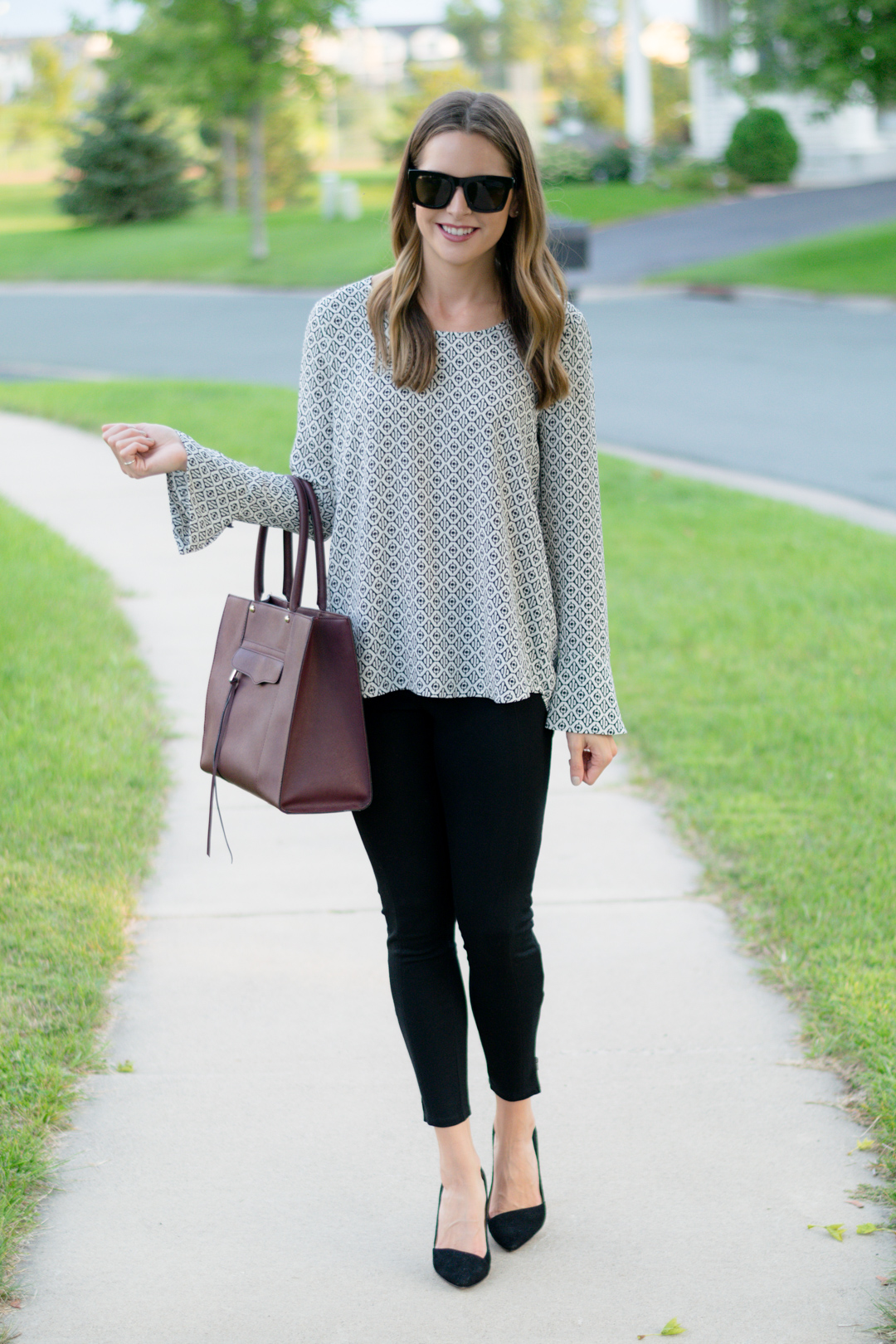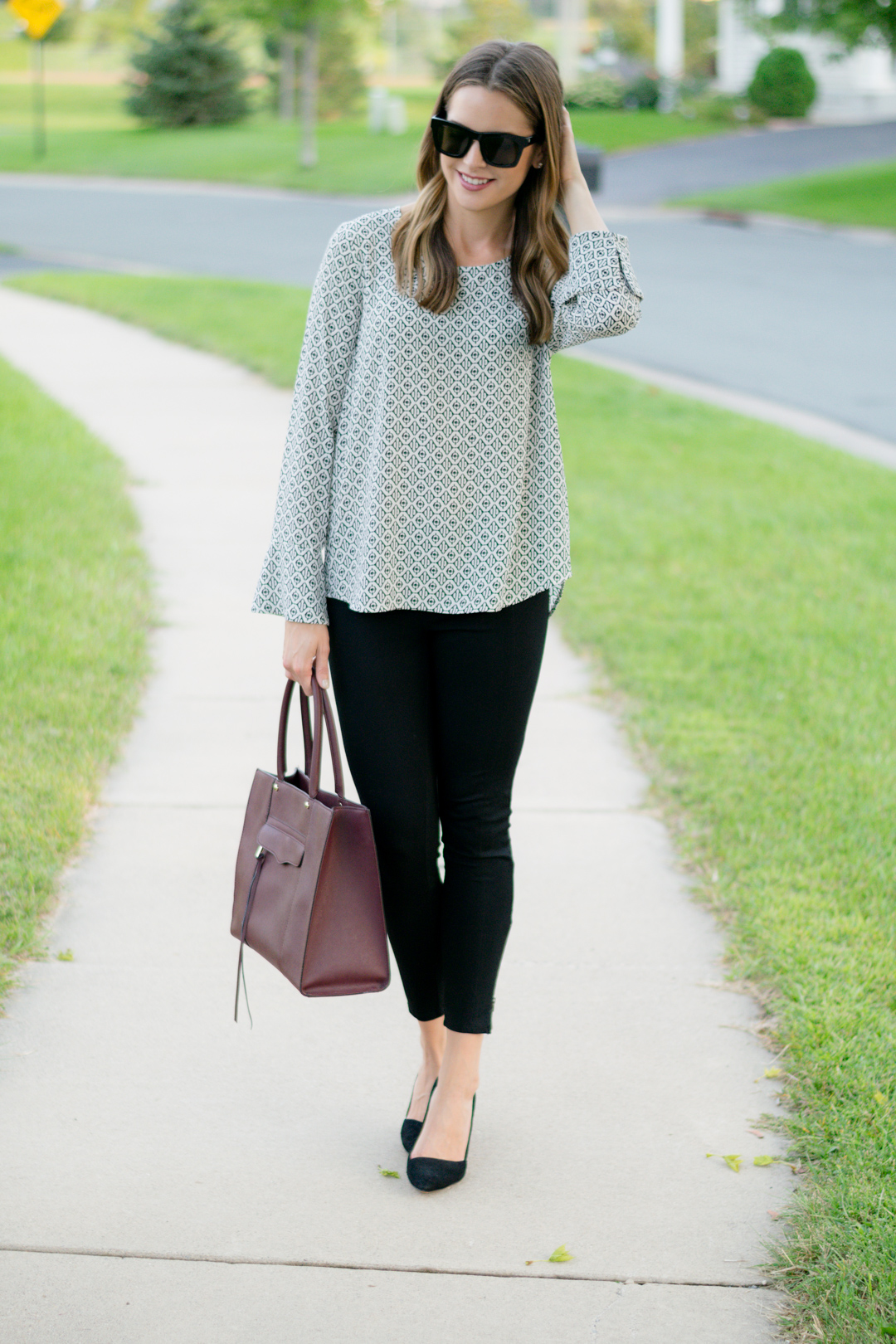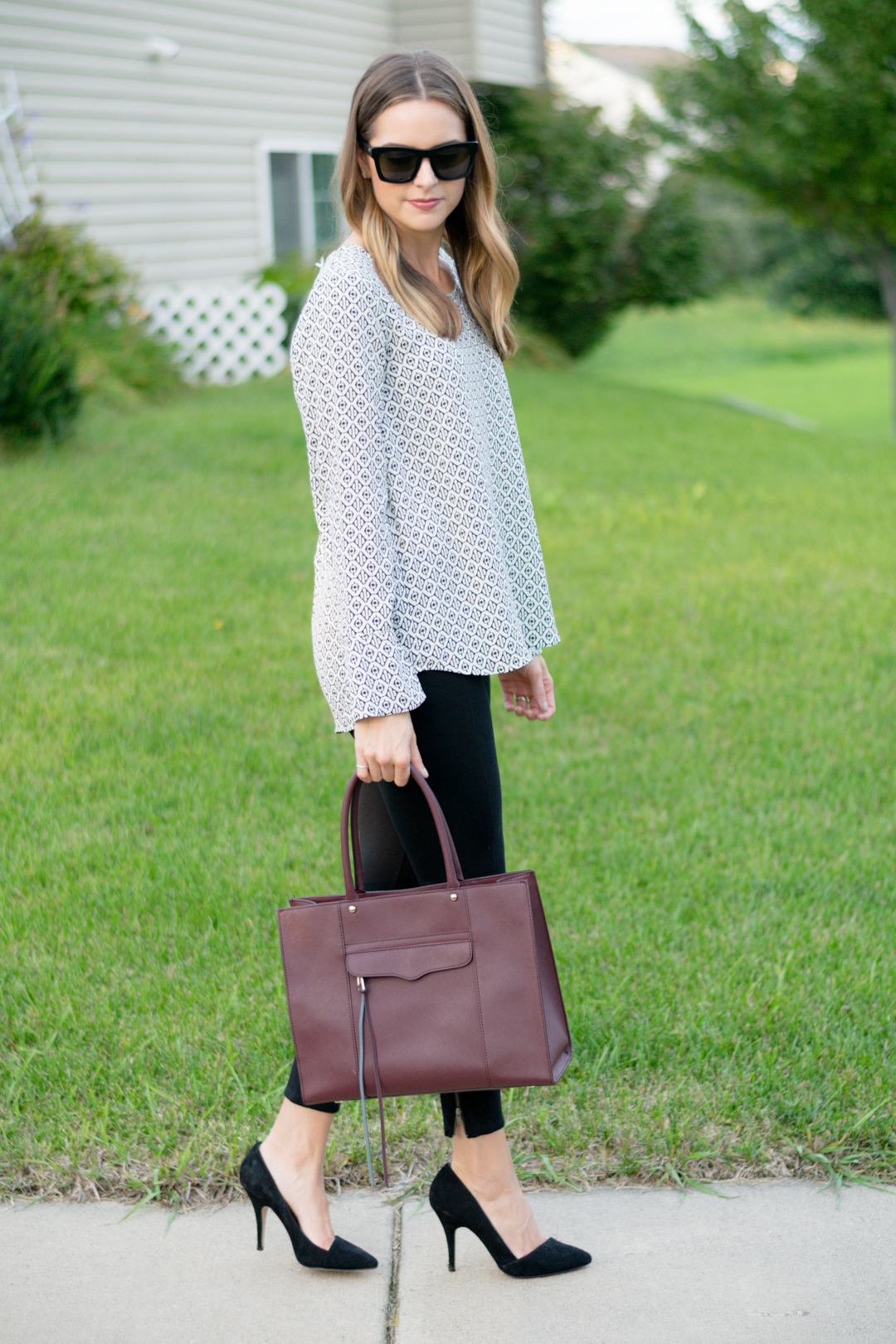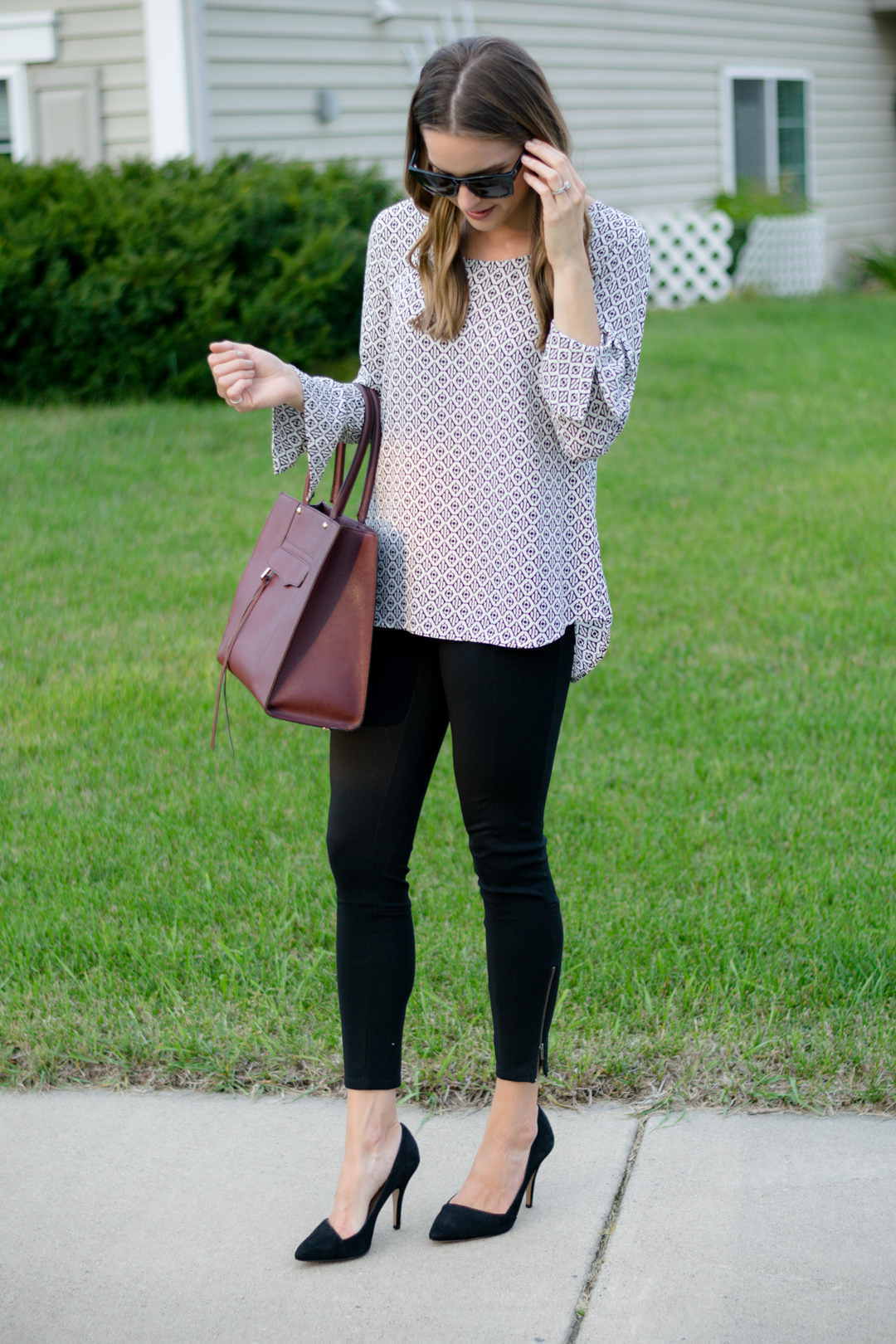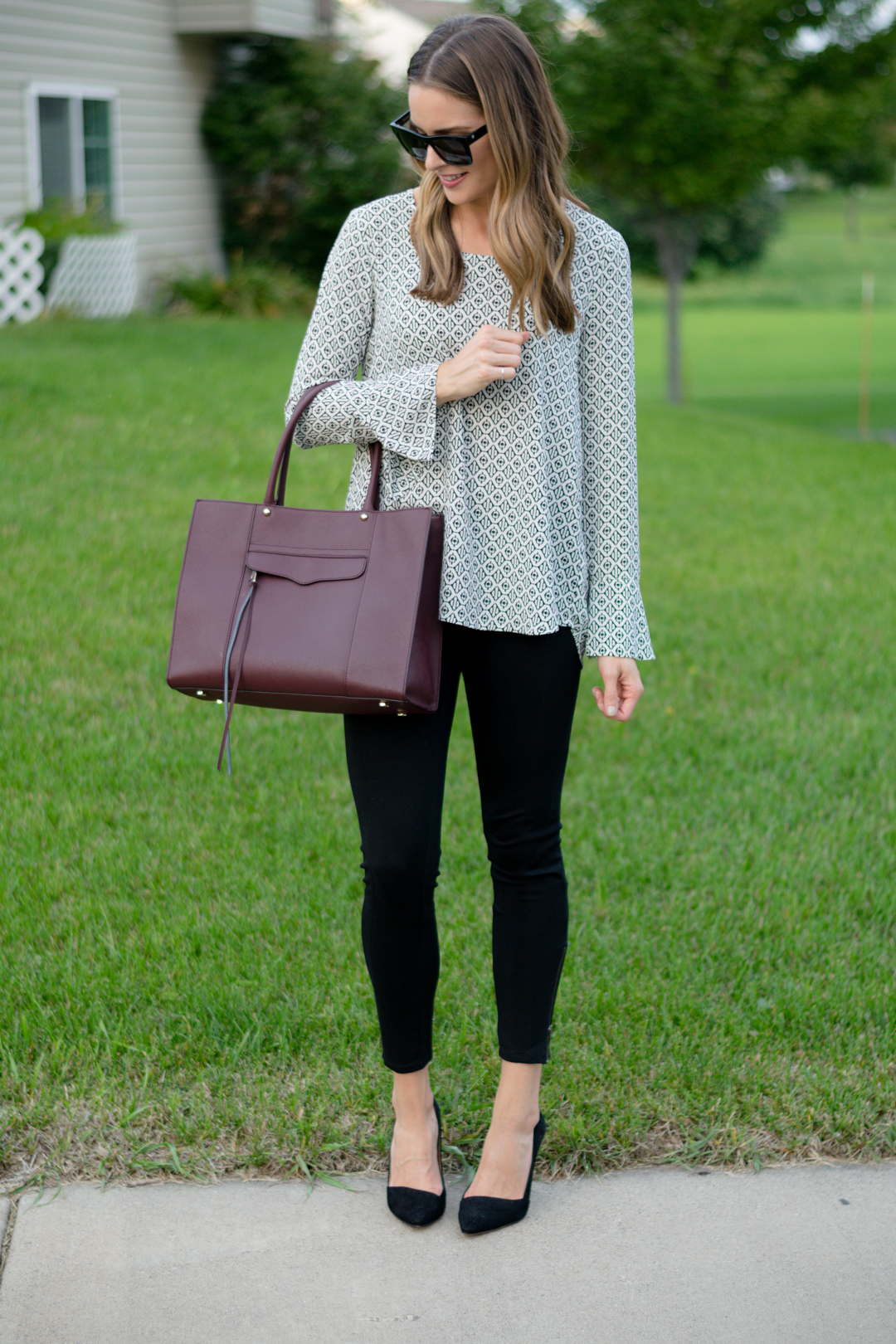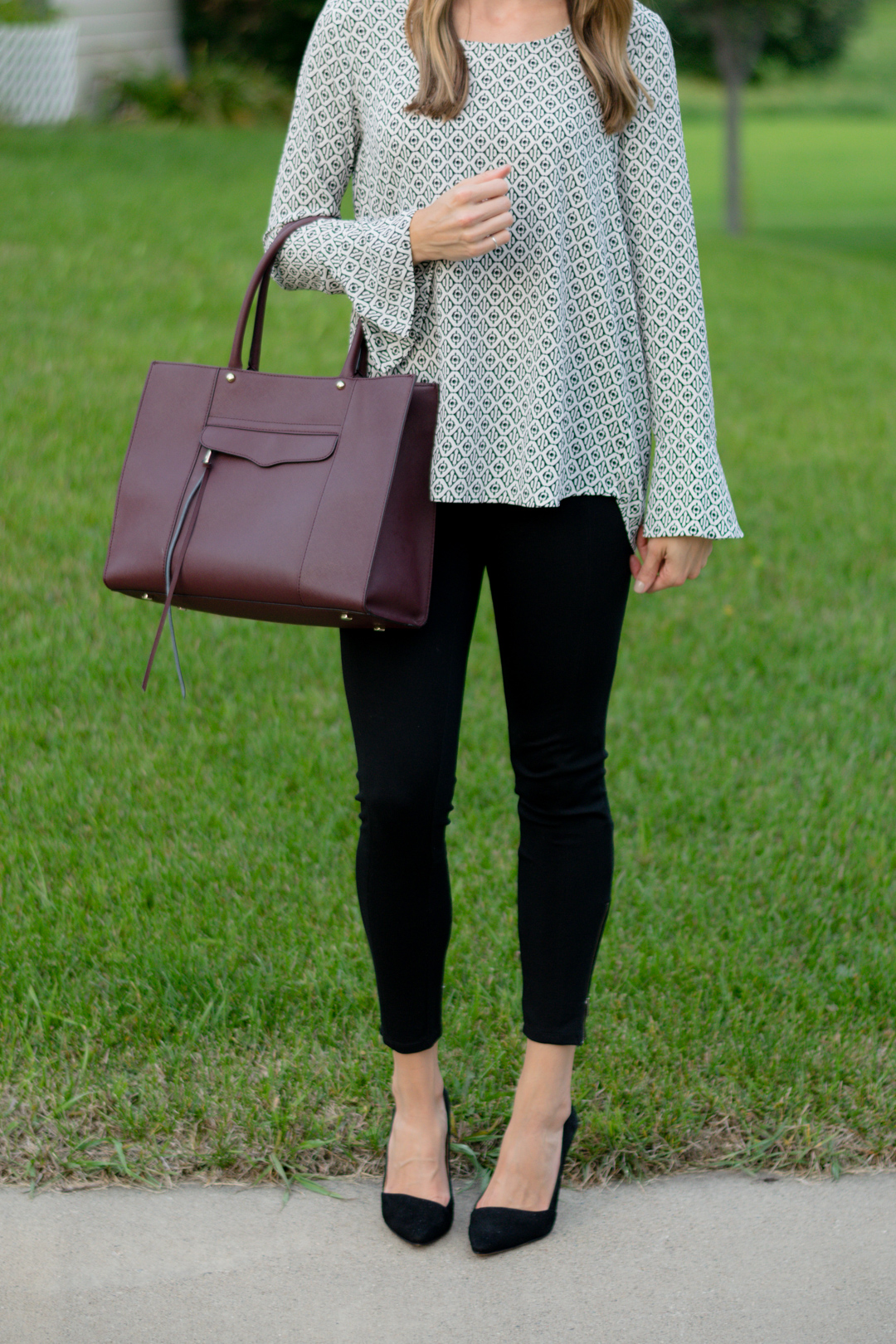 Bell Cuff High-Low Blouse | Leggings (here & here) | Heels (similar here) | Rebecca Minkoff Medium MAB Tote (similar here & here) | Sunglasses | Lipstick is Clinique "Broadest Berry"
---
 As I mentioned in my Fall Trends post, bell sleeves are a huge trend this fall season! When I saw this bell cuff high-low blouse at Nordstrom during the NSale, I knew I needed it! Lucky for you guys, you don't have to worry about missing out on it during the Nsale… because now it's 40% off in the Nordstrom Summer Clearance Sale (even more marked down than the Nsale price)!!
This blouse comes in a selection of other solid colors, if you aren't into this black & white pattern. It's a great work top, and will transition well into the fall season.
Since this bell cuff blouse is long enough for leggings, I wanted to pair it with some of my favorite ankle zipper leggings. It would look just as cute with basic black or fall-colored pants! This exact blouse keeps going in and out of stock, so keep checking back if it's not there. I also linked up a couple of other similar ones in the 'Shop the Look' widget below.
So I gotta say, I got a crazy amount of attention with yesterday's blog post – I received more than double my average page views on that post! Would you guys like to see more lifestyle things on the blog? I would be more than happy to share it, I just didn't realize so many of you would be interested in reading about it. 🙂 Let me know!
Yesterday, Tom surprised me with flowers at work and treated me to a nice dinner at our favorite restaurant, Thanh Do. Best Thai food!! We have gone there so many times that the waiters know us. Ha! When we got home, we opened up our wedding cake from a year ago, and were a little skeptical about how it was going to taste… but it was delicious! Almost as delicious as it was on our wedding day – I swear! I also have to tell you guys that I put on my wedding dress while we ate it. lol! I actually couldn't wait to put it on! The bottom of my dress was pretty darn dirty, but it brought back the fond memory of all the fun we had dancing the night away. It was so wonderful to reminisce about our wedding day, while go through photos and watch our wedding video again.
We did get some sad news about Tom's sweet grandma, though. She peacefully passed away yesterday in the company of her children. While it was sad timing to land on our anniversary, we tried to focus on the happy memories we had of her, and that we would get to remember her on our anniversary every year.
A funny story about when Tom first introduced me to her: Moments after T introduced me to her, she said to him in all seriousness, "You better hurry up and marry her, before she finds another lover." Haha! We were all laughing so hard! It was so unexpected. She was a very conservative and old-fashioned woman, but loved cracking jokes.
Rest in peace, Grandma B!
SHOP THE LOOK: