Time for another Amazon haul! In case you missed my haul on Instagram Stories last Friday, I am recapping it here. If you're interested in watching the stories as well, it's saved on my "AMAZON FAVES" profile highlight!
Oversized Sweater // I love the colors in this and slouchy shoulder! Runs oversized by design, so don't size up. I got a M and wish I would've ordered a small!
Camo Cardigan // This is like soft t-shirt material! Lightweight and comfortable. The sleeves run slightly small, size up for extra length! Wearing a small.
Buttoned Tank // A closet staple – I wore this a ton on its own this summer, and now I'm layering it under my cardigans! TTS, wearing a S. Comes in more colors!
Coffee Tee // Such a cute graphic tee! Super affordable too. TTS, wearing a S.
Headbands // Love these leopard Gucci-inspired headbands! Comfortable, trendy, and don't hurt your head.
Striped Cardigan // One of my favorite Amazon purchases to date! Super soft and oversized, true to size (wearing a S).
Buttoned Tank // Same tank as pictured and mentioned above!
Hoodie // Lightweight and comfy for casual wear or lounging! TTS, wearing a S in the grey (but looks slightly bluish).
Sweater // This one is super popular on IG right now, and I see why! Super cute sweater and comes in more colors. TTS, wearing a S.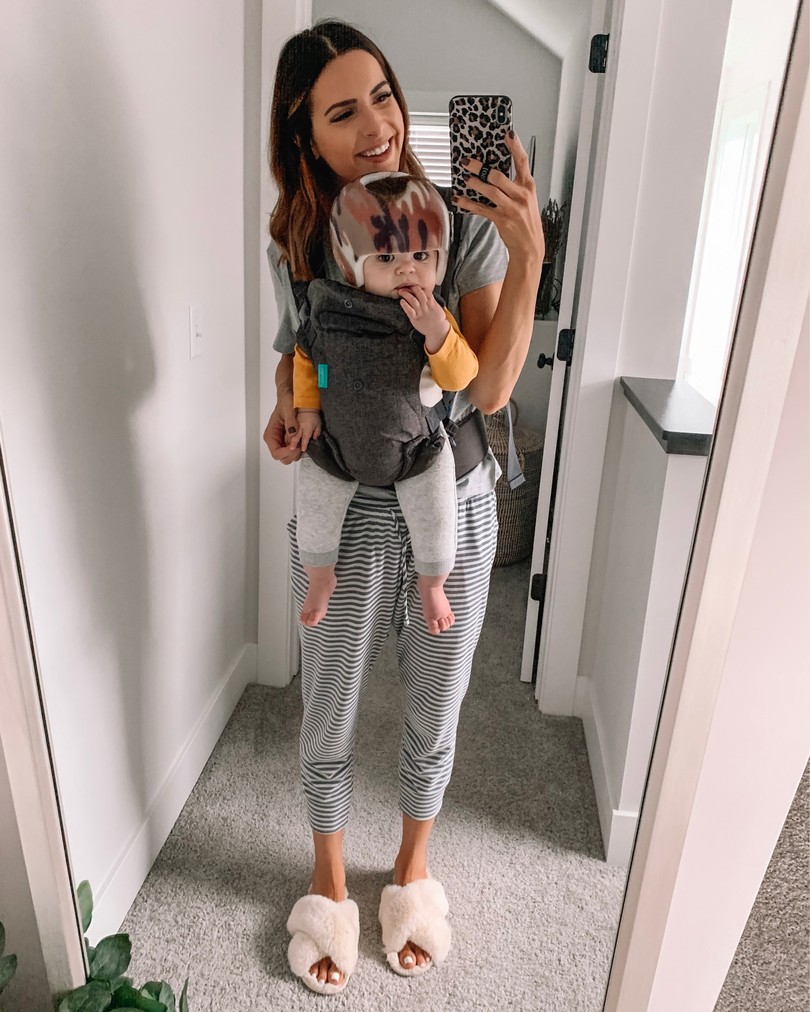 Carrier // Such an easy and affordable carrier! I wear this a lot around the house when it's just Keldon and I at home and he insists on being held (usually when he is teething pretty bad)!
Slippers // These aren't the exact Amazon slippers, but have seen other bloggers share the Amazon ones and they look identical! Mine are from LOFT.
Coffee Table // I am obsessed with our new coffee table!! It is soo gorgeous and a great price. Also love that its baby friendly!
Joanna Gaines Book Chloe: Attitudes Book // 2 great coffee table books! Both pretty and great sizes.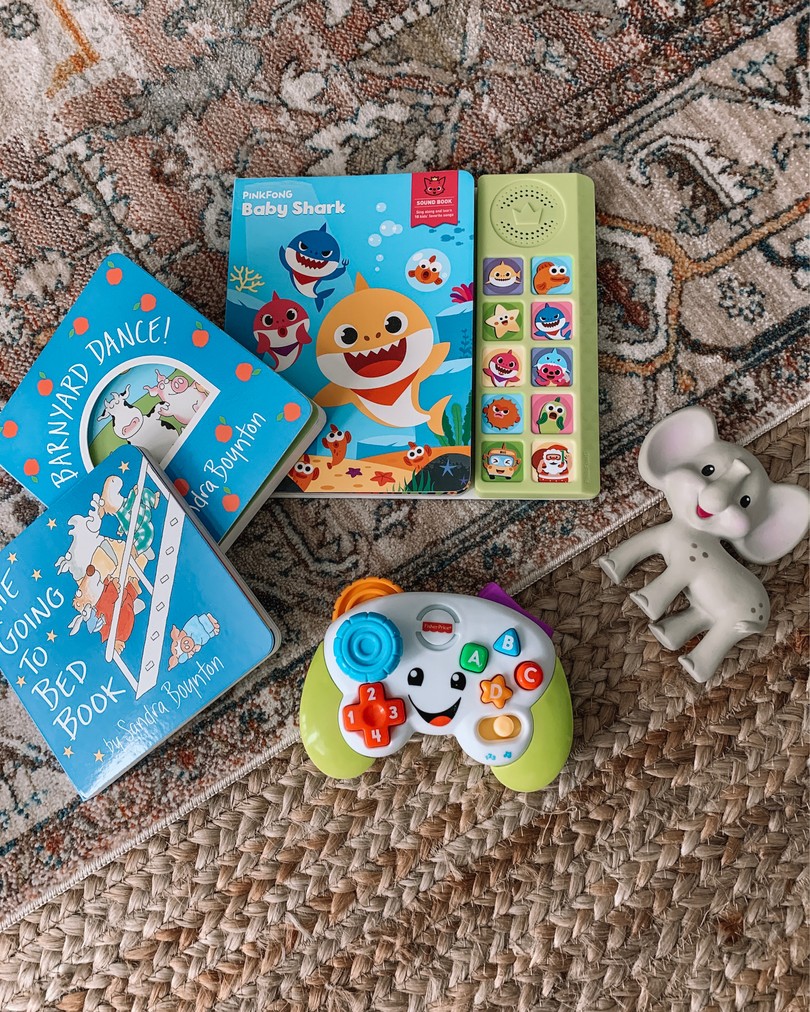 Barnyard Dance Book & The Going to Bed Book // We love Sandra Boynton books!
Controller // A musical and fun new toy Keldon is enjoying!
Baby Shark Book // You'll be singing these tunes allll day and night, but Keldon loves it!
Elephant Teether // One of K's favorite teether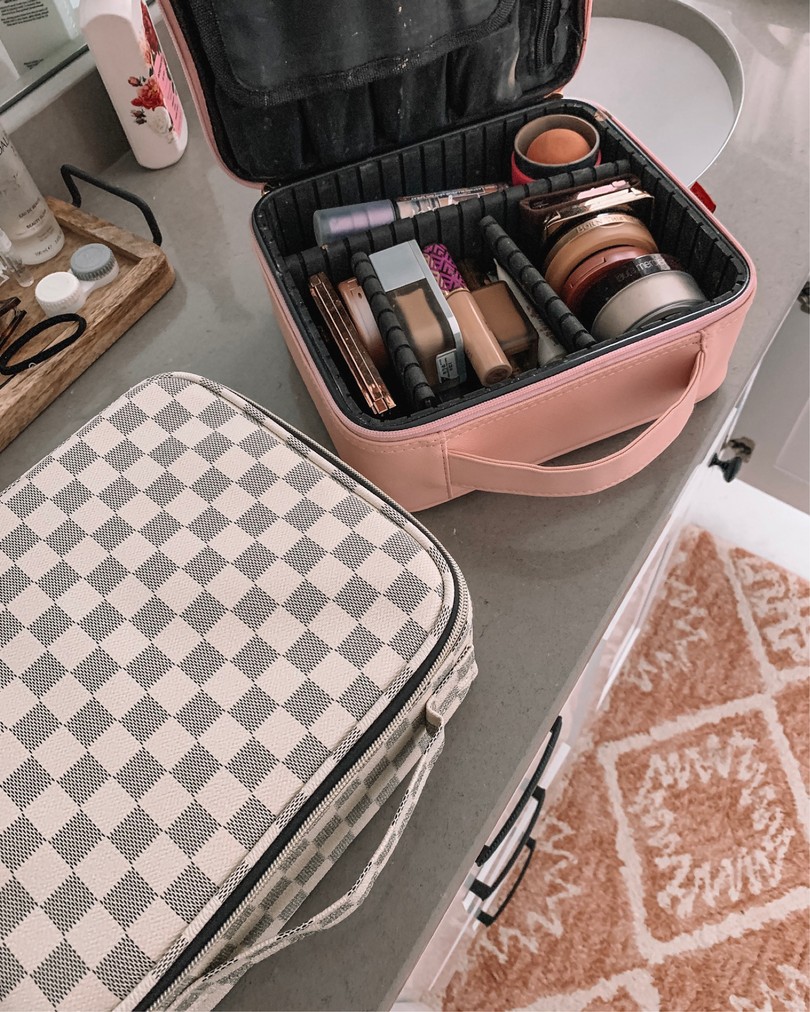 Checkered Makeup Travel Bag & Pink Makeup Travel Bag // These makeup bags are the best for travel and keeping your makeup (or skincare!) organized. I've had the pink one for months, and just got the new checkered one since I loved the print!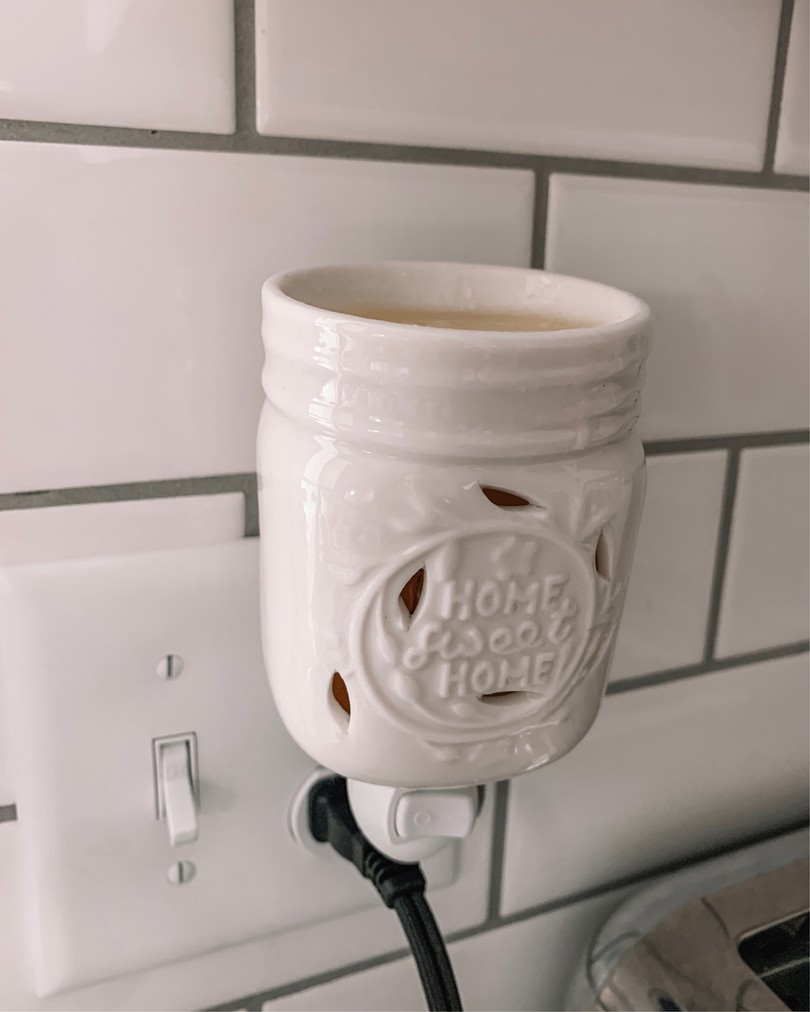 Wax Melt Plug In // This is cute, also serves as a night light and works great for wax melts!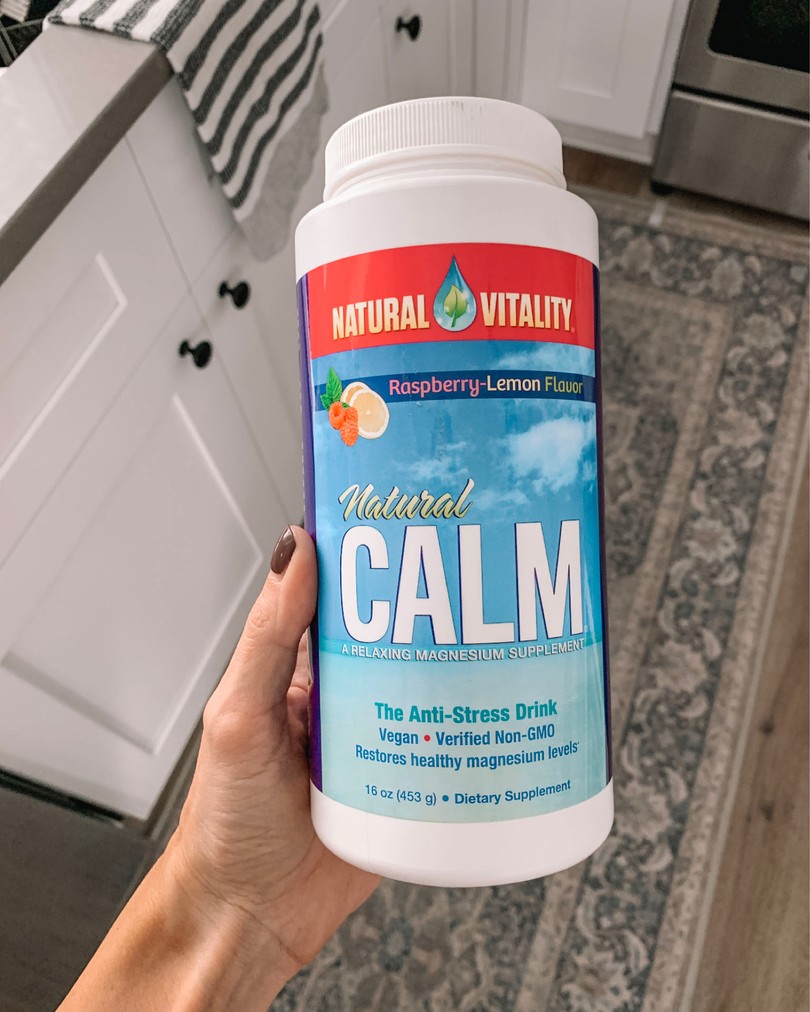 Natural Calm Tea // This stuff is my saving grace when I am stressed and/or my mind is racing before bed. Really helps you relax. Tastes good, too!