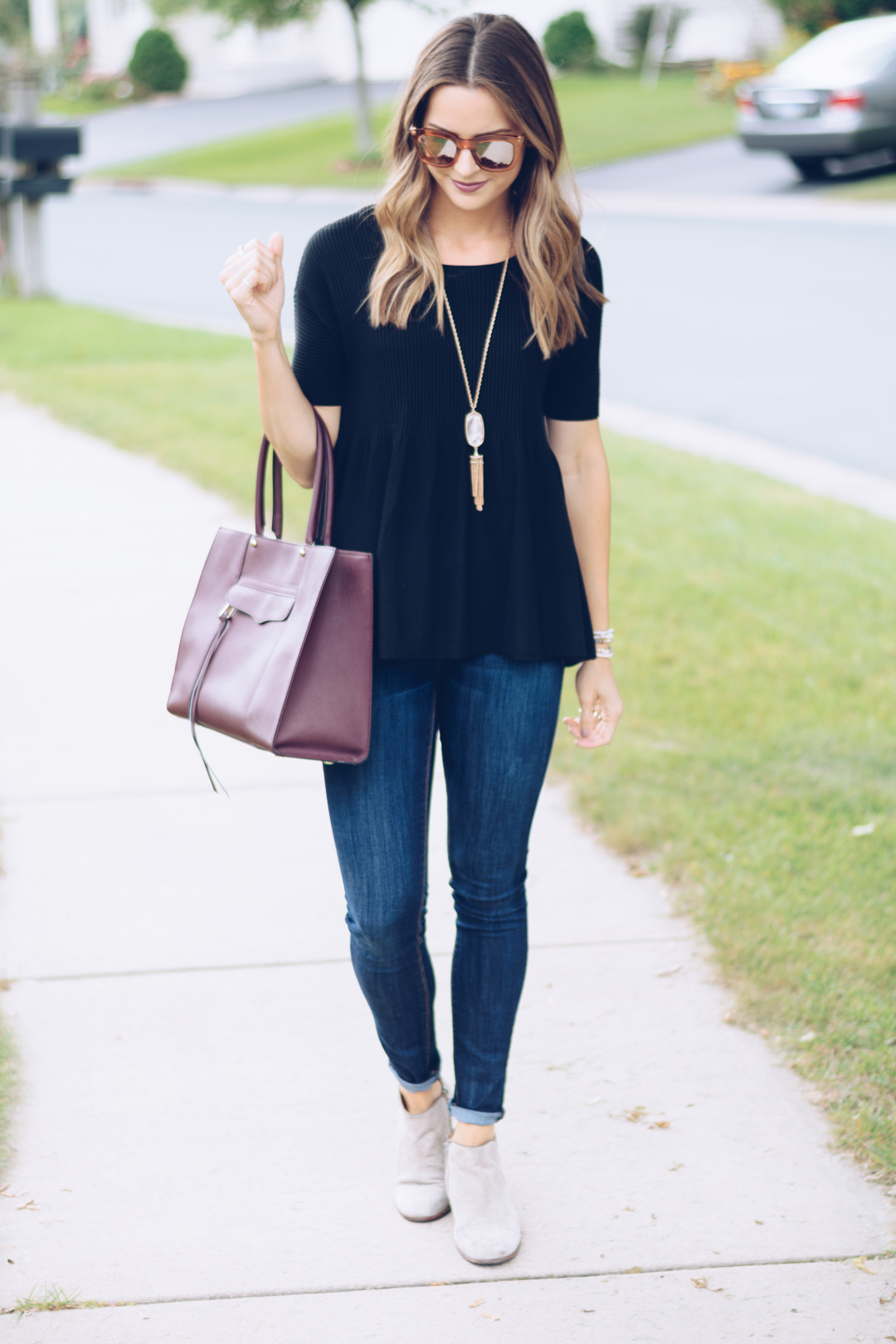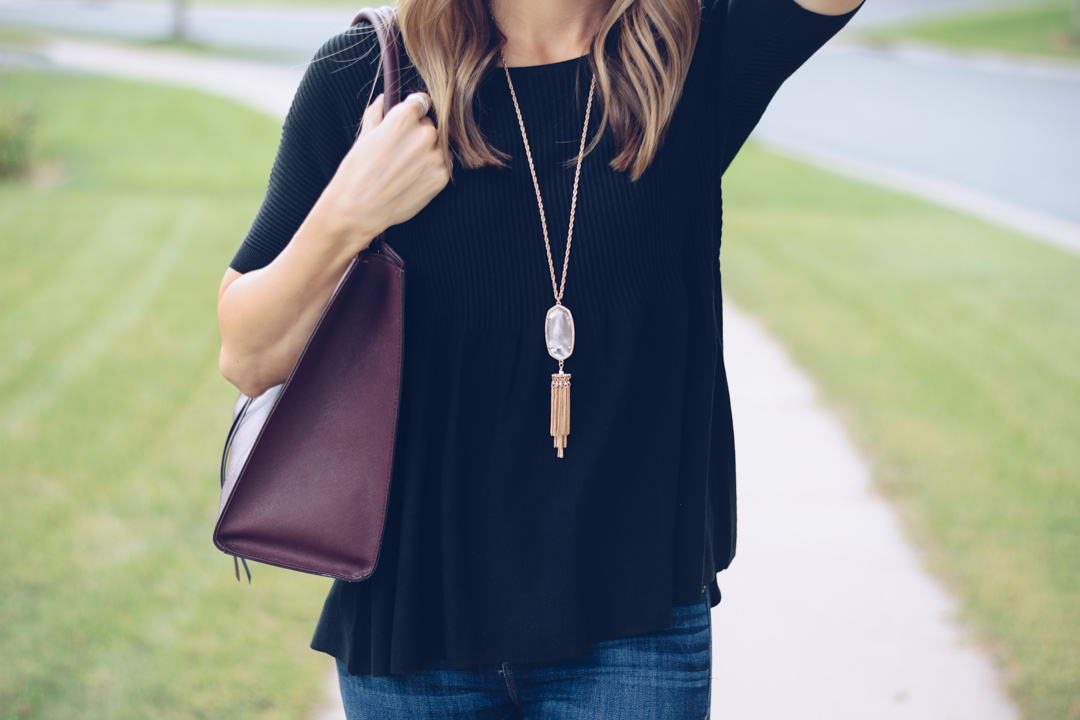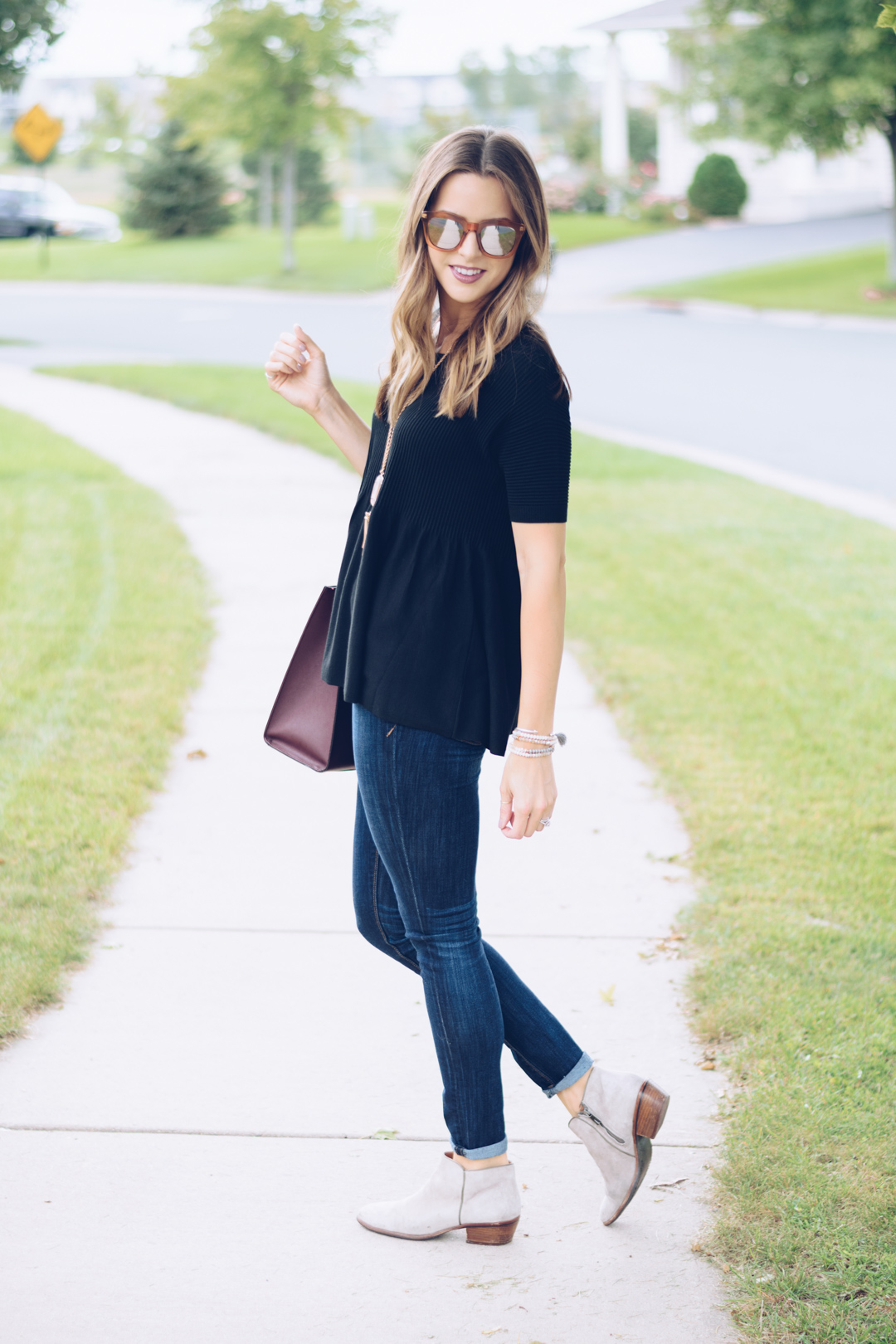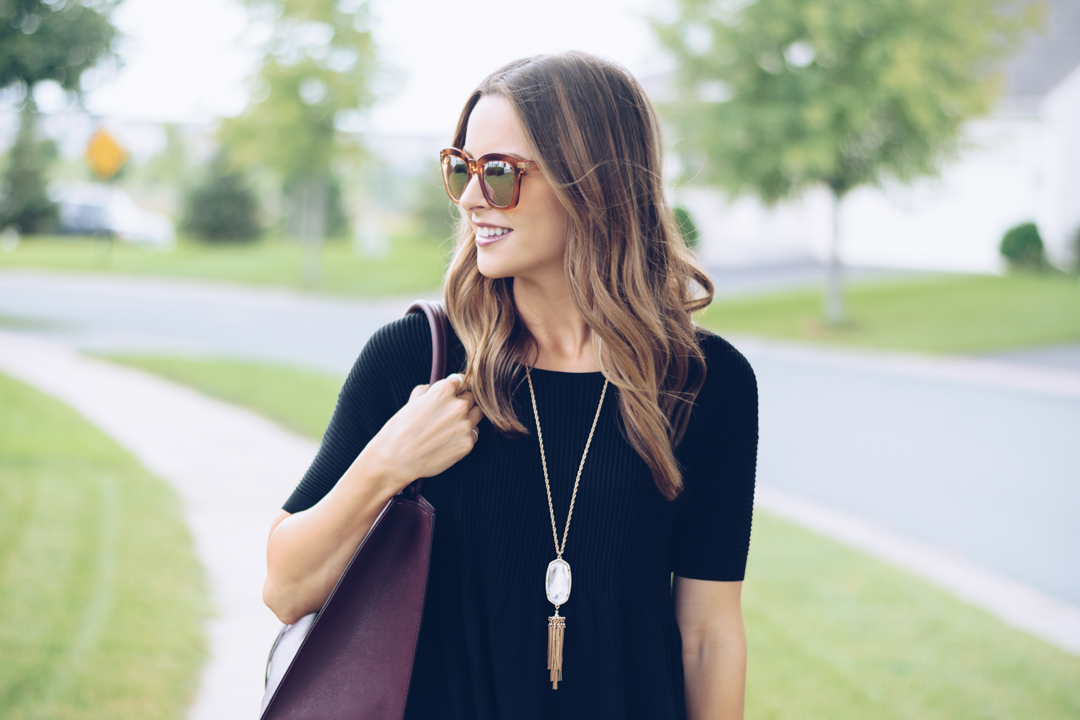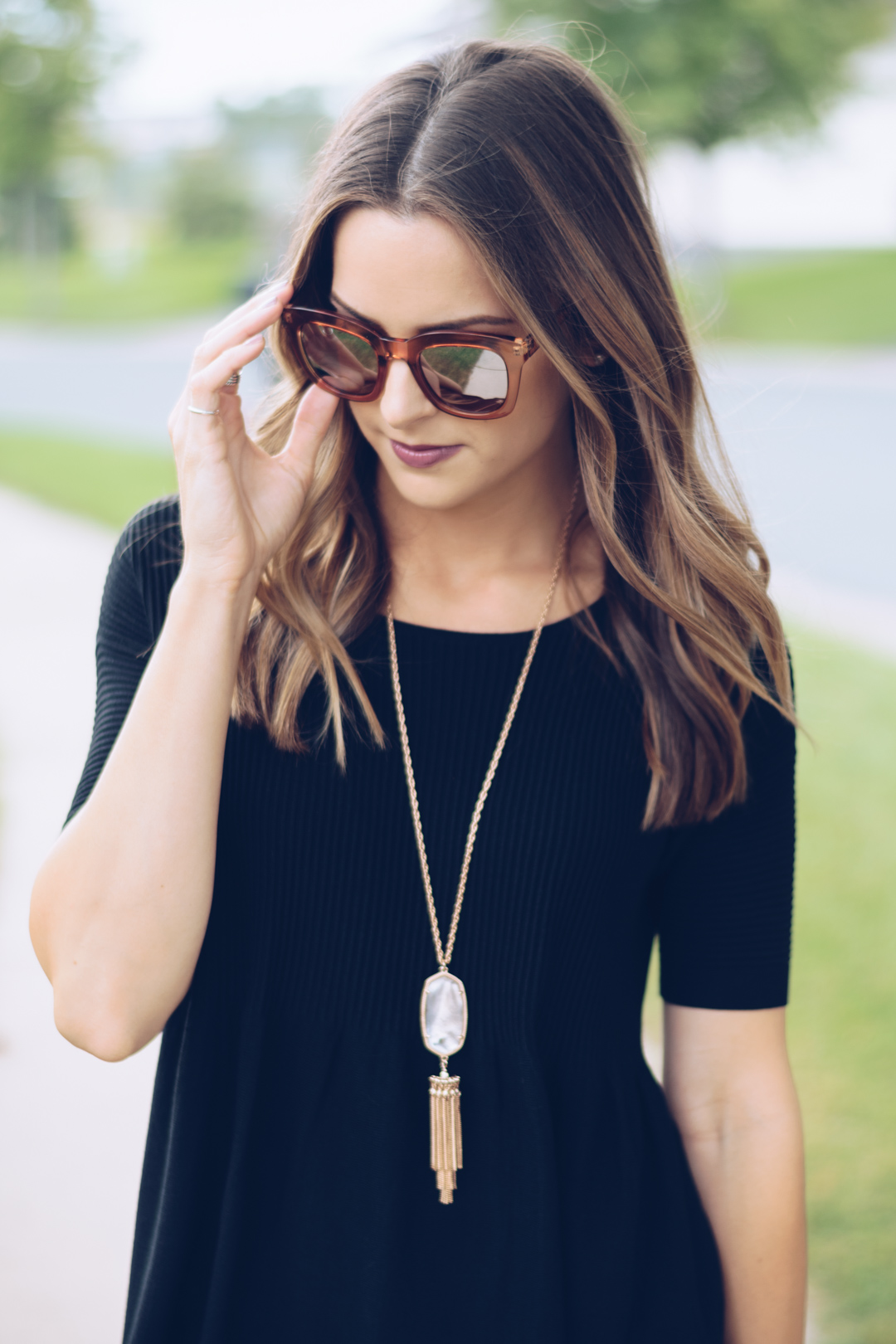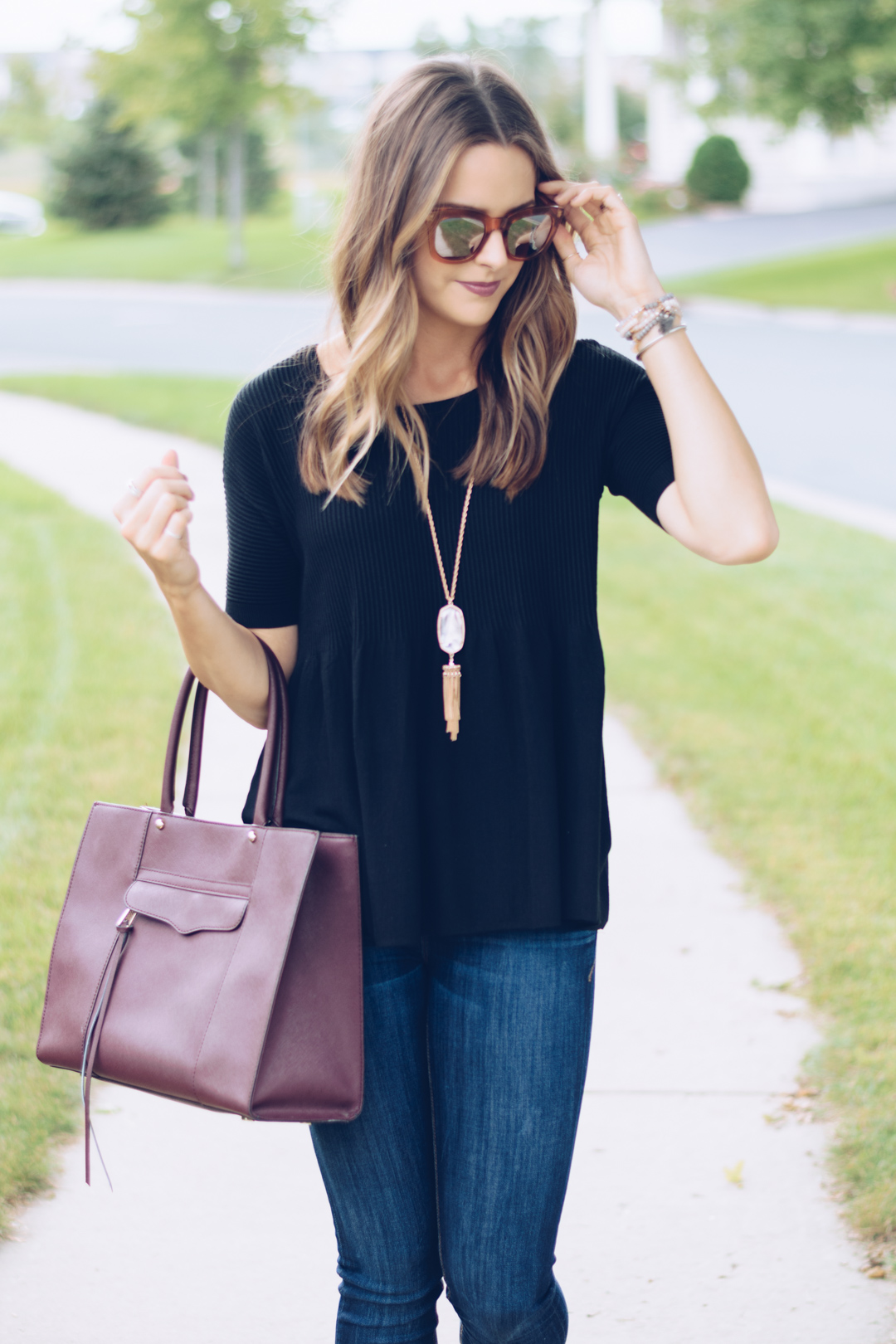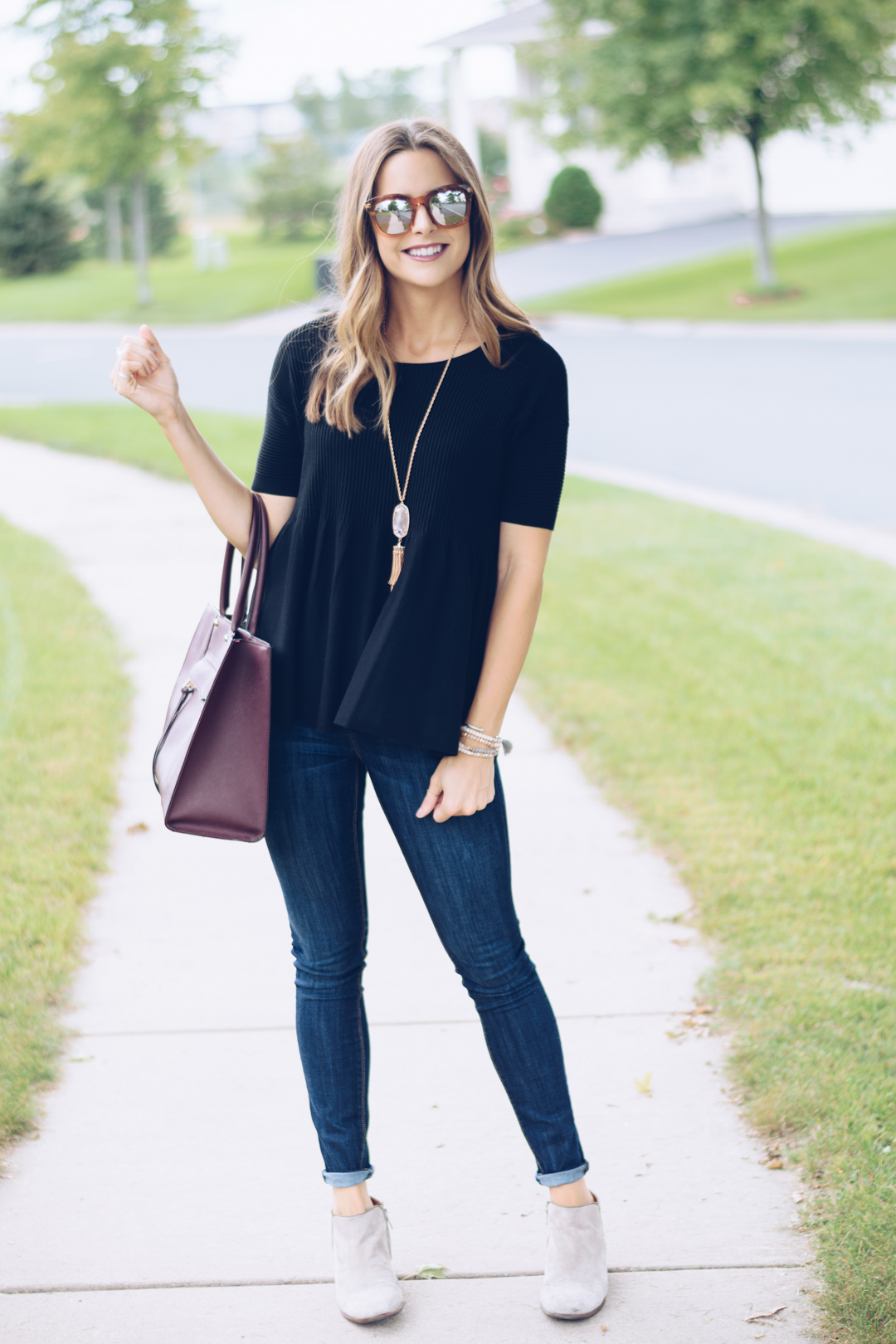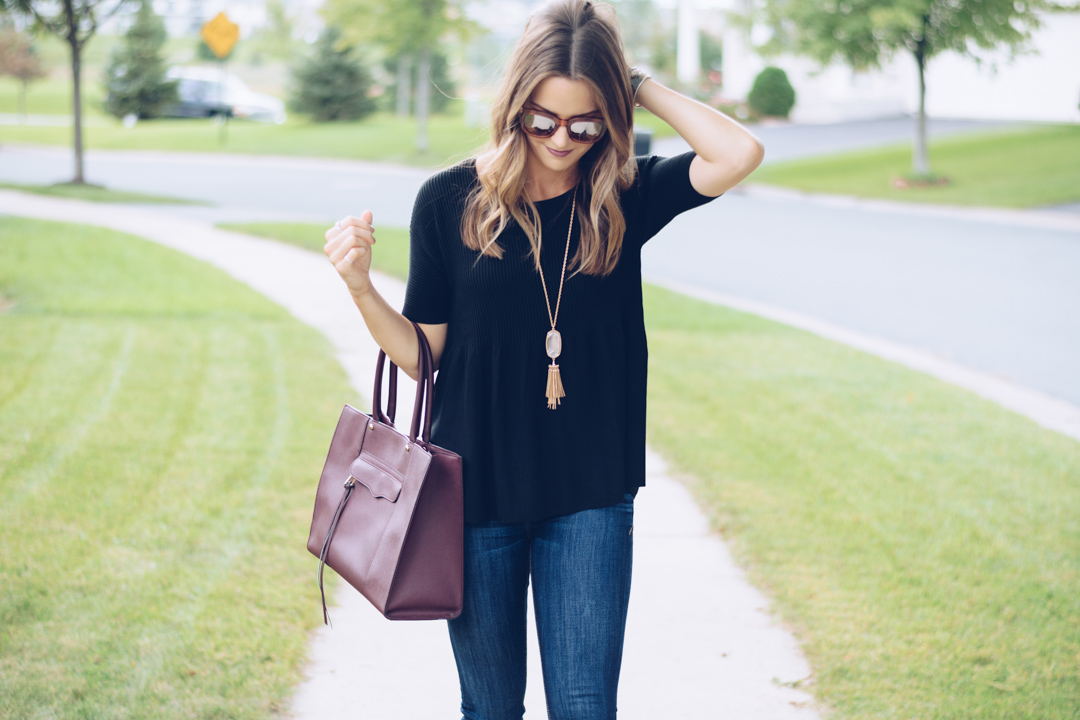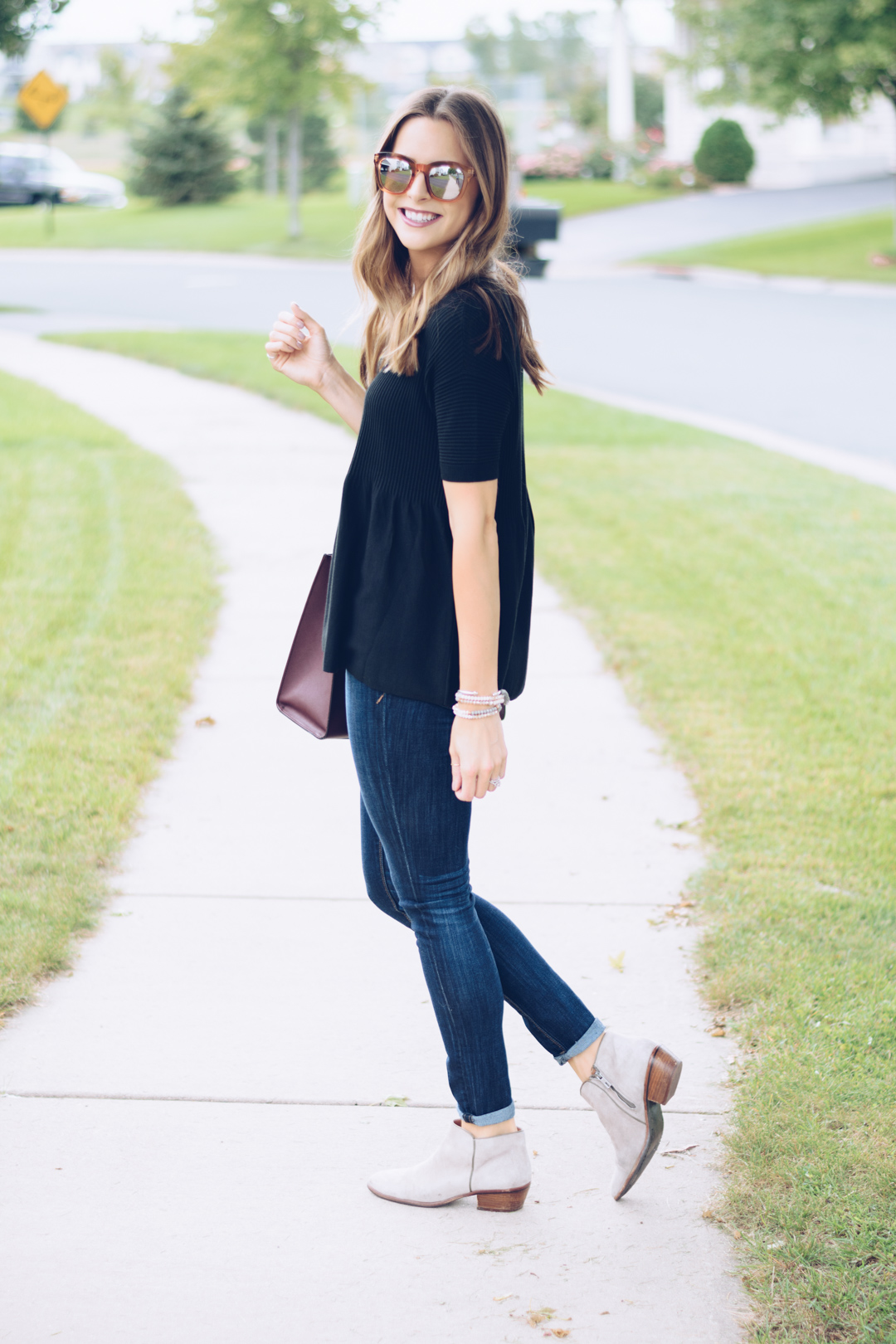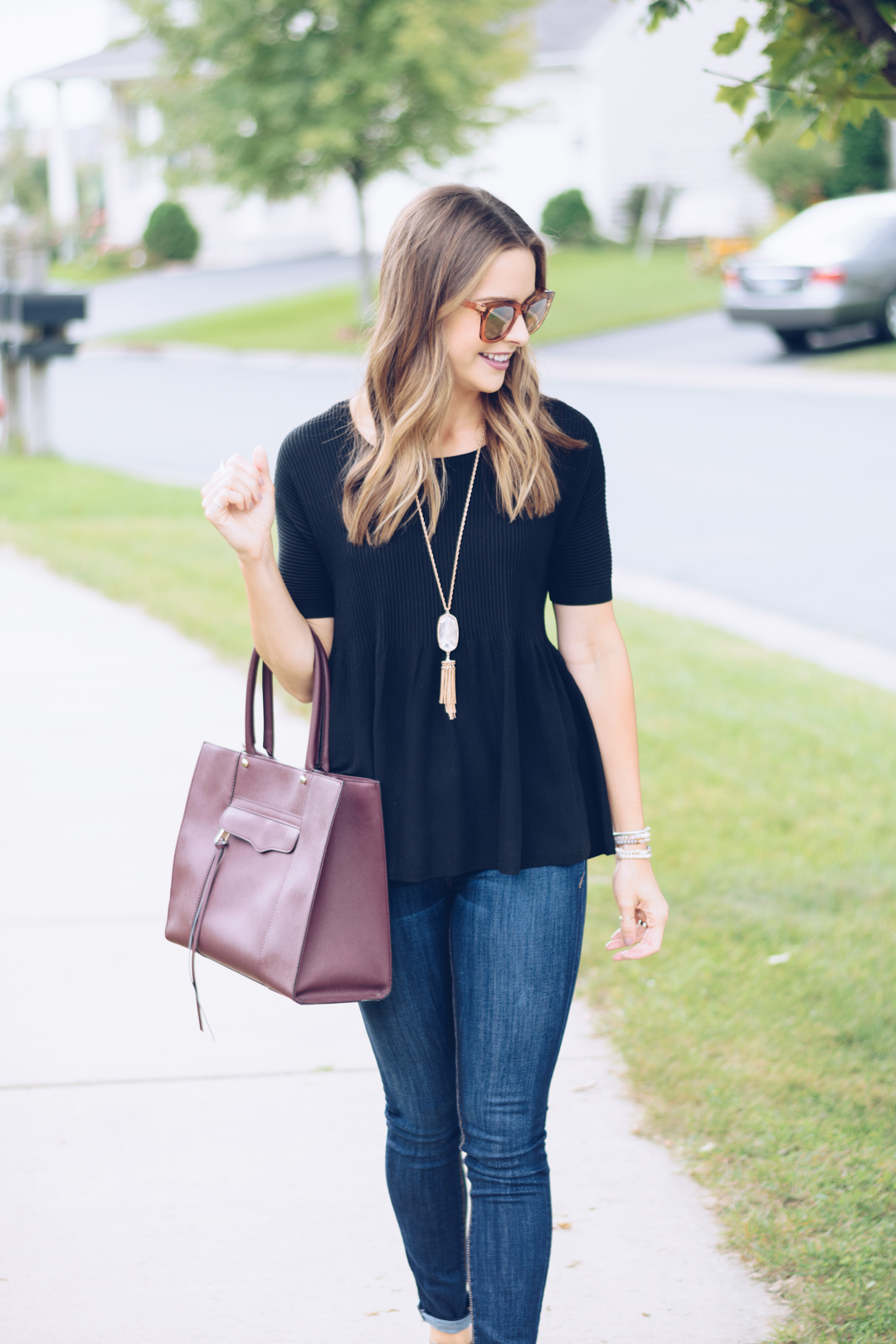 LOFT Ottoman Black Peplum Sweater | Express Jeans | Kendra Scott Rose Gold Rayne Necklace | BP. Sunglasses | Sam Edelman Booties | Rebecca Minoff Medium MAB Tote (similar here & here) | David Yurman Crossover 'X' Ring | Beaded Tassel Bracelets (similar) | David Yurman Cable Cuff
---
Peplums have been my fashion obsession for months and months now. I have a bunch of different colors and styles in my closet, but they are all so unique! When I saw this black peplum sweater go on major sale (only $17!), I didn't have to think twice about purchasing! It also comes in blush and ivory, also beautiful options. The sweater is made out of a very warm, stretchy and soft material, making it perfect for fall! 🙂
By the way, I have been rocking this rose gold Kendra Scott 'Rayne' necklace pretty much every other day since I got it in my Rocksbox earlier this month! I love the style necklace, for one, but the rose gold color is so eye-catching and unpredictable. I hope to get more Rayne necklaces in my box in the upcoming months! If you guys would like to try Rocksbox, you can use my code, 'taymbrownxoxo' for your first box free! It's an awesome way to try out 3 designer jewelry pieces a month, and either return them after a month's wear, or purchase them at a discounted rate (20% off) if you'd like to keep any!
Also, can we take a hot second to talk about these new sunglasses I bought recently? You may have already seen them when I posted this photo on Instagram, but they are so cute, so fun and so affordable. We're talking only $12, friends!
One of my girlfriend's tied the knot this weekend, and it was so much fun celebrating her and her new husband! I have known her since middle school, and although we don't spend nearly as much time together as we used to (distance, job schedules, life), we still keep a very solid friendship. Whenever we see each other, we catch up right from where we left off, as if there was no time in between. It's pretty great. 🙂 Don't you love friendships like that?
Thanks for stopping by, and have a lovely Monday!
xx, Taylor
SHOP THE LOOK: