Sponsored by Zappos
Good morning all! Hard to believe that it's already almost mid November… where does time go?! Temps have been dropping quickly, and we even received a ton of snow this past Friday; wasn't quite ready for that yet! 😉 Anyway, my favorite part about the temps dropping are the cute jackets and denim that come into play in my wardrobe. I absolutely love this Blank NYC suede moto jacket from Zappos.com. In fact, I love so much that I had to get it in another color! I have the "coffee bean" color that I've worn numerous times, and this gorgeous neutral "sand stoner" color I'm wearing is a beautiful color for the fall, winter, and even spring, too. The quality of these suede jackets are exceptional, and they aren't restricting like some moto jackets can be. A good pair of distressed denim is always necessary in my fall and winter wardrobe, and I picked up this Blank NYC dark distressed pair from Zappos as well. They fit true to size and are really comfortable!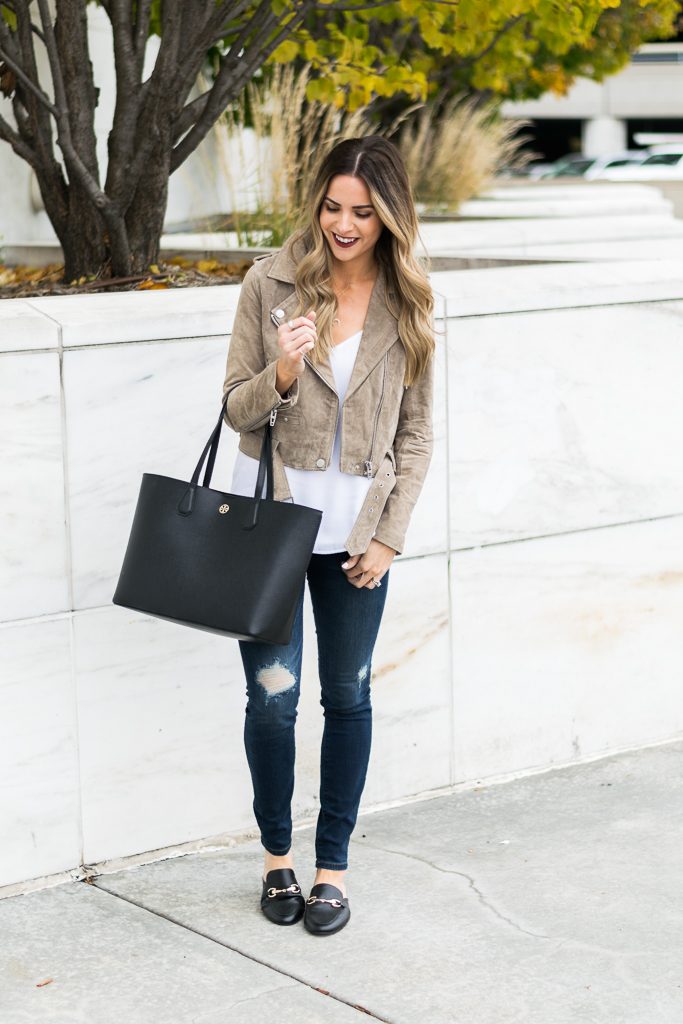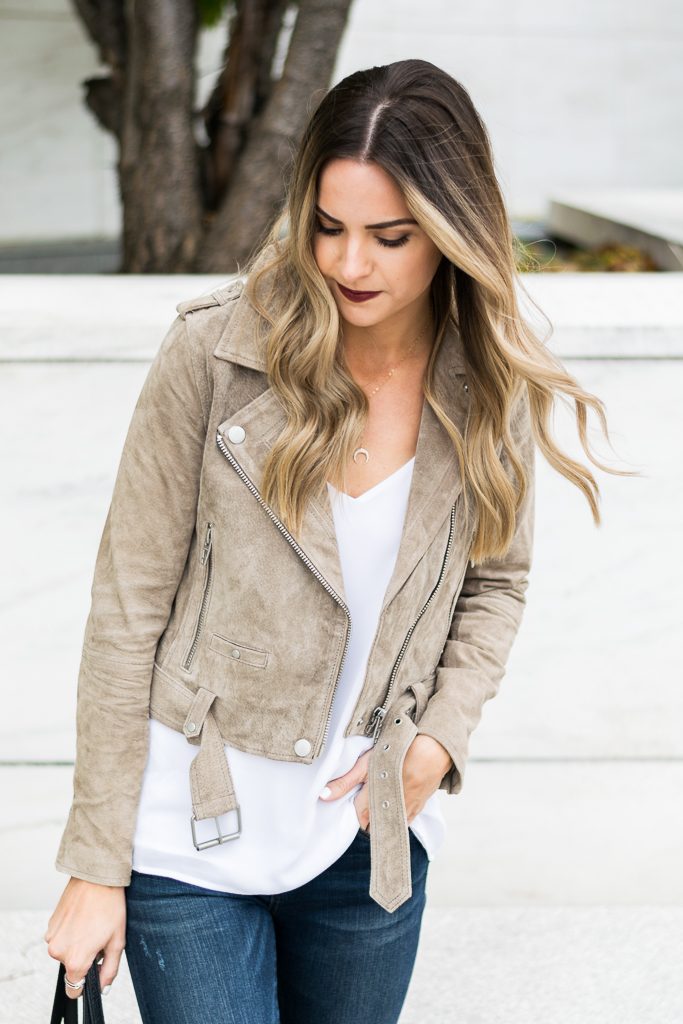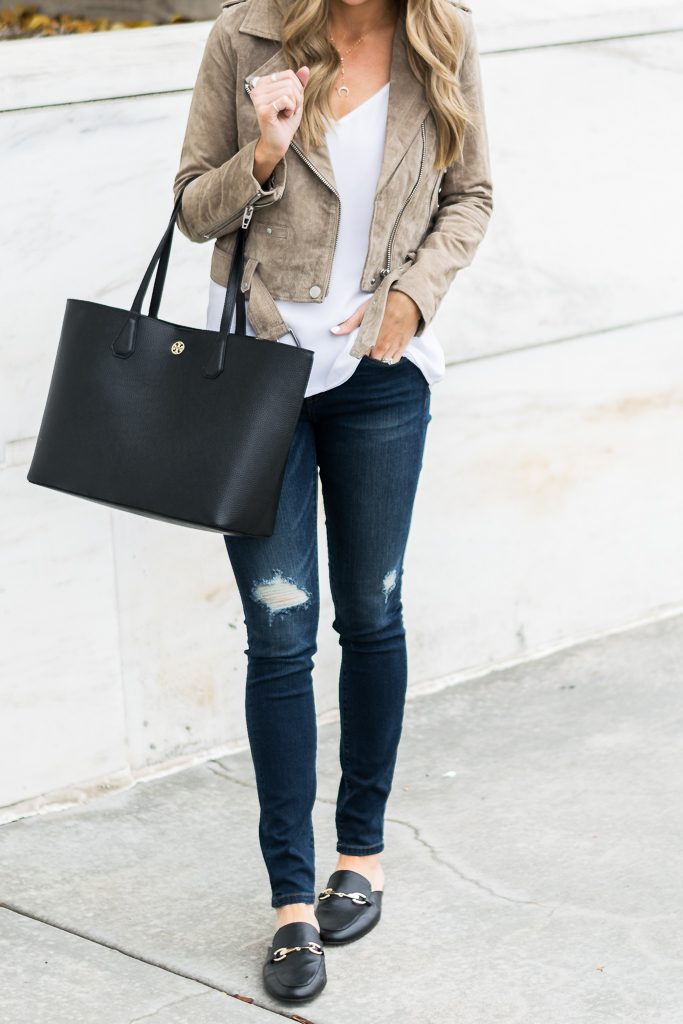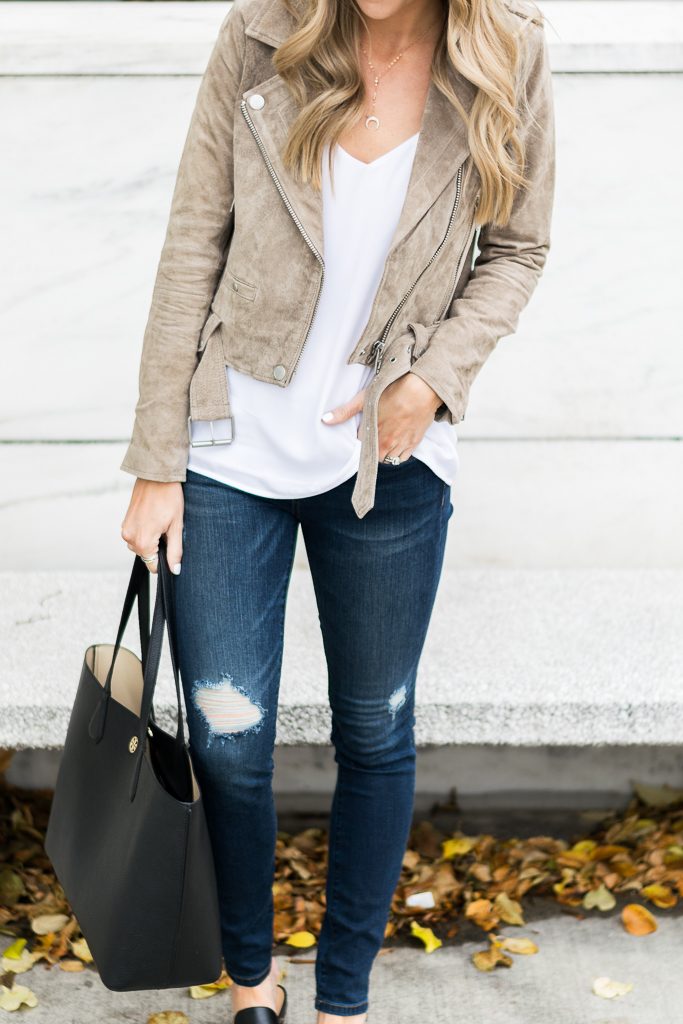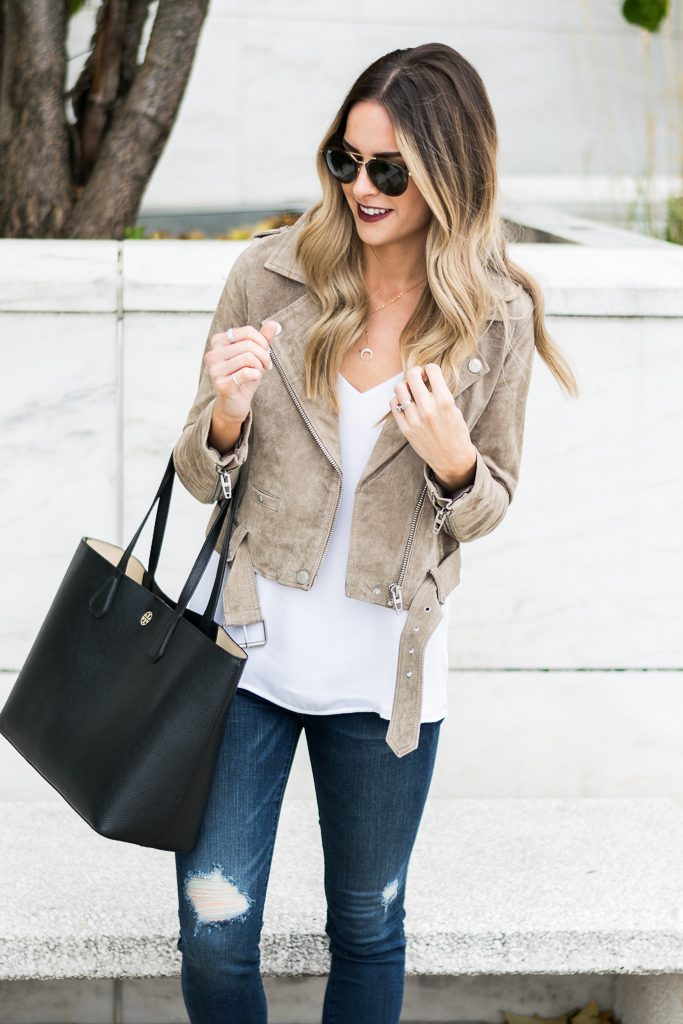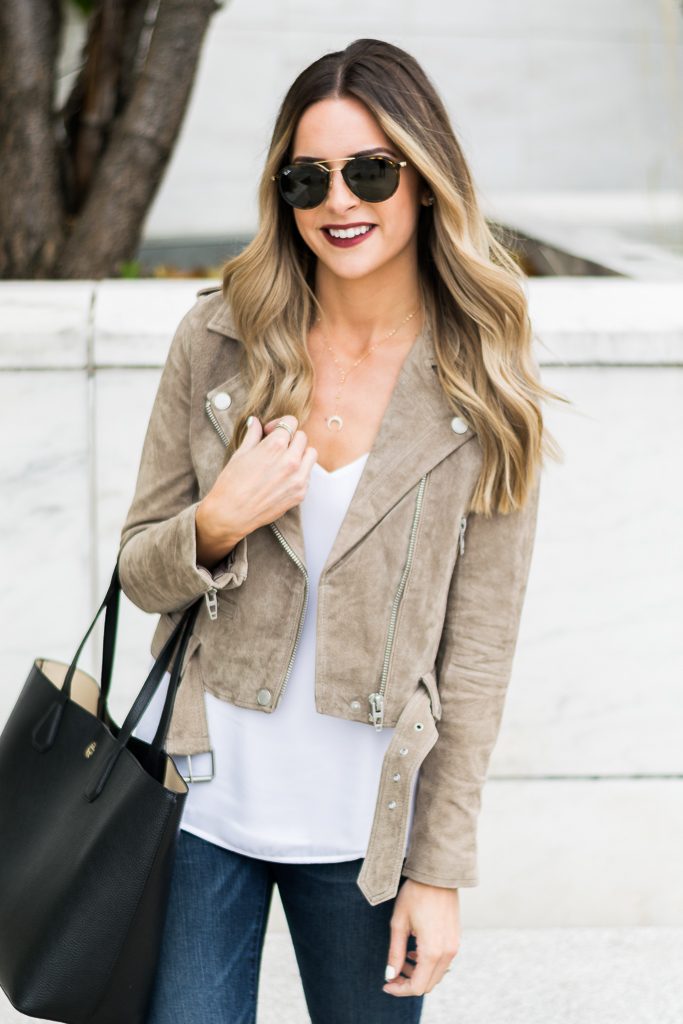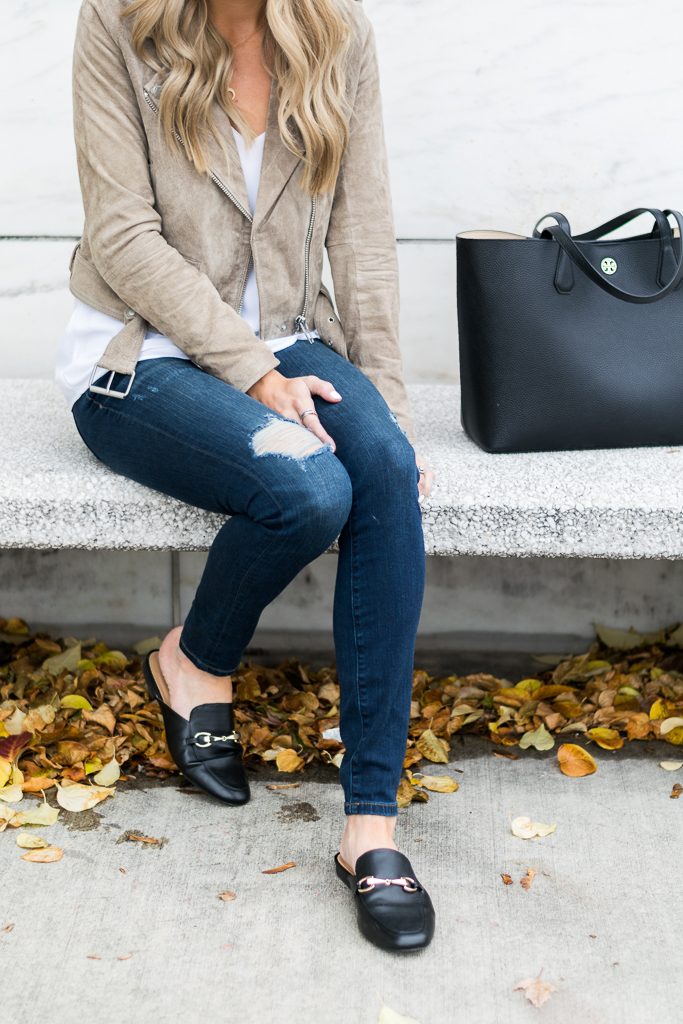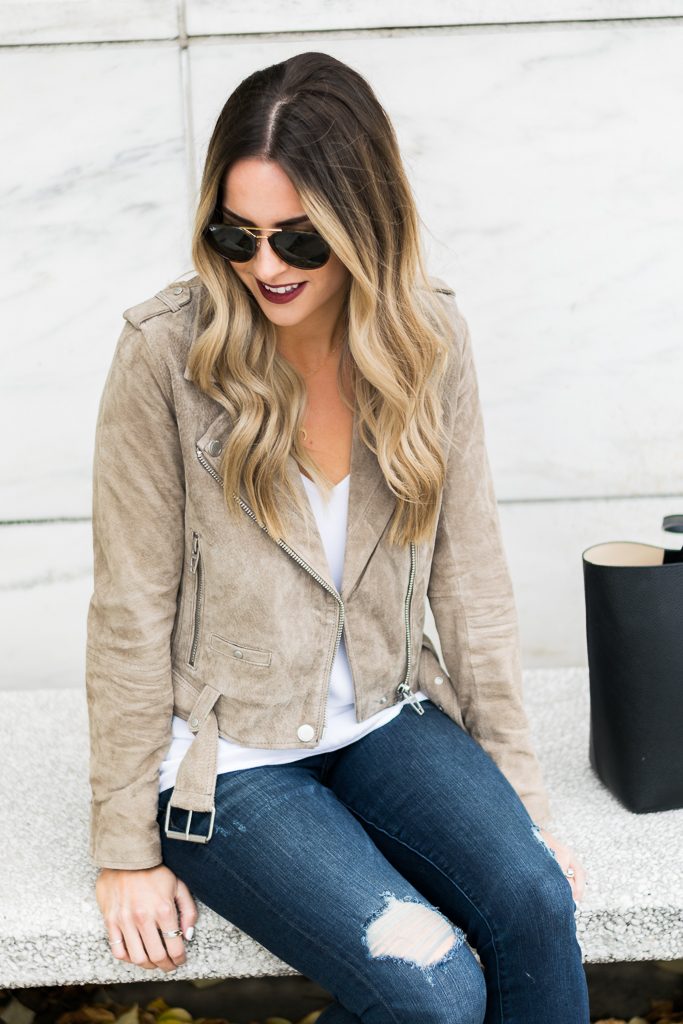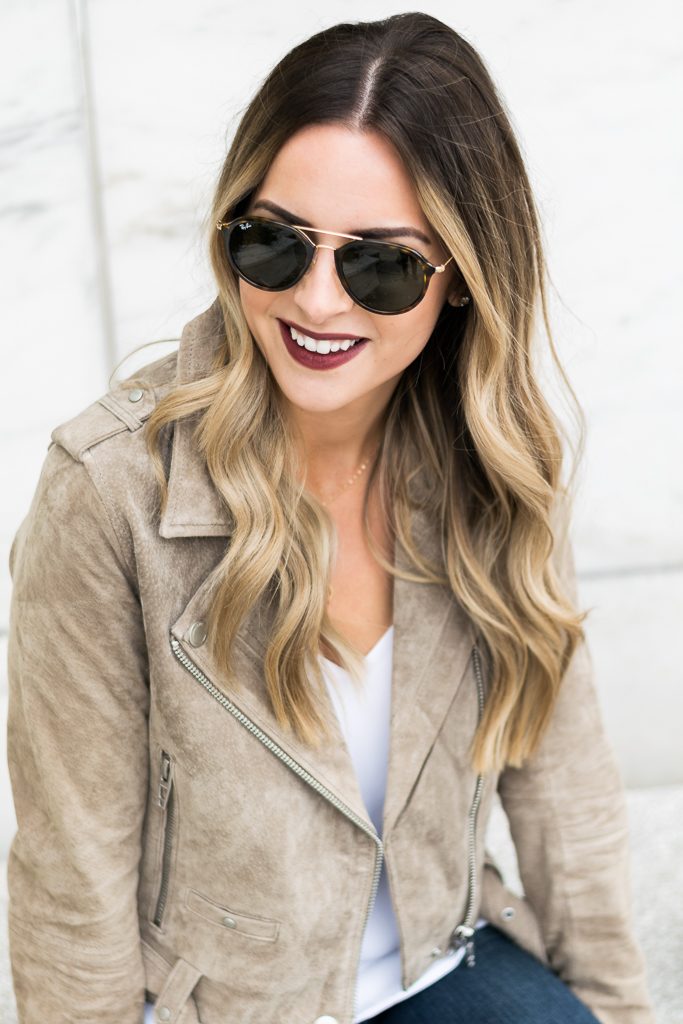 OUTFIT DETAILS:
Blank NYC Suede Moto Jacket in 'Sand Stoner' | Blank NYC Dark Distressed Denim | Express Tank | Target Mules | Ray-Ban Sunglasses | Tory Burch Tote | MAC 'Sin' Lipstick
On the whole, Zappos has an excellent Blank NYC inventory, and I highly recommend checking out their selection here!
As always, thanks for reading! Cheers to a new month and the start of the holiday season madness… 🙂