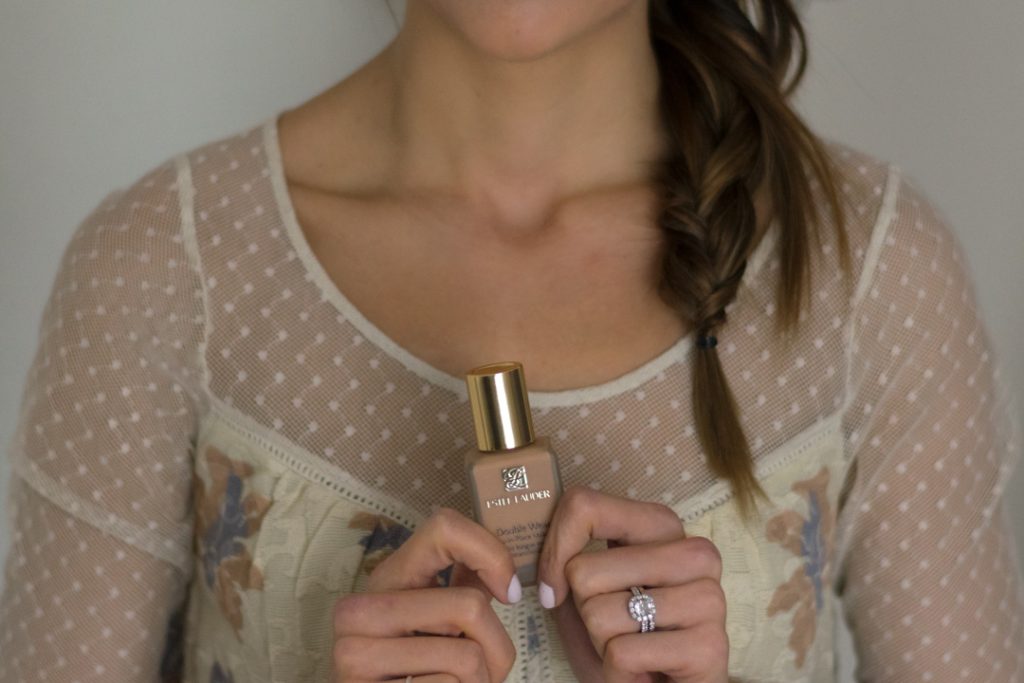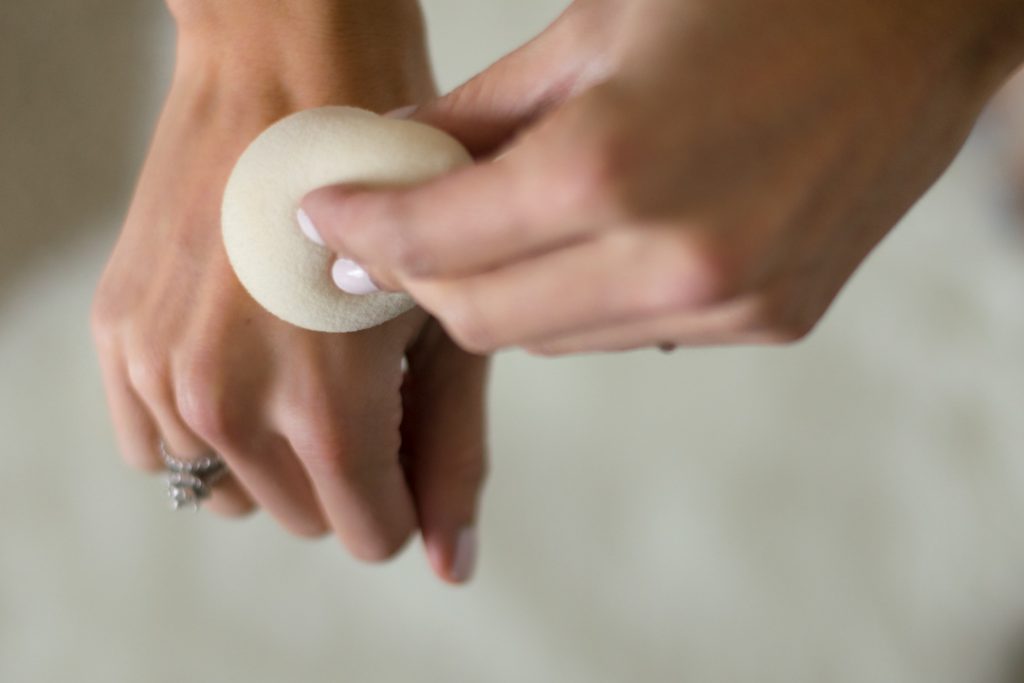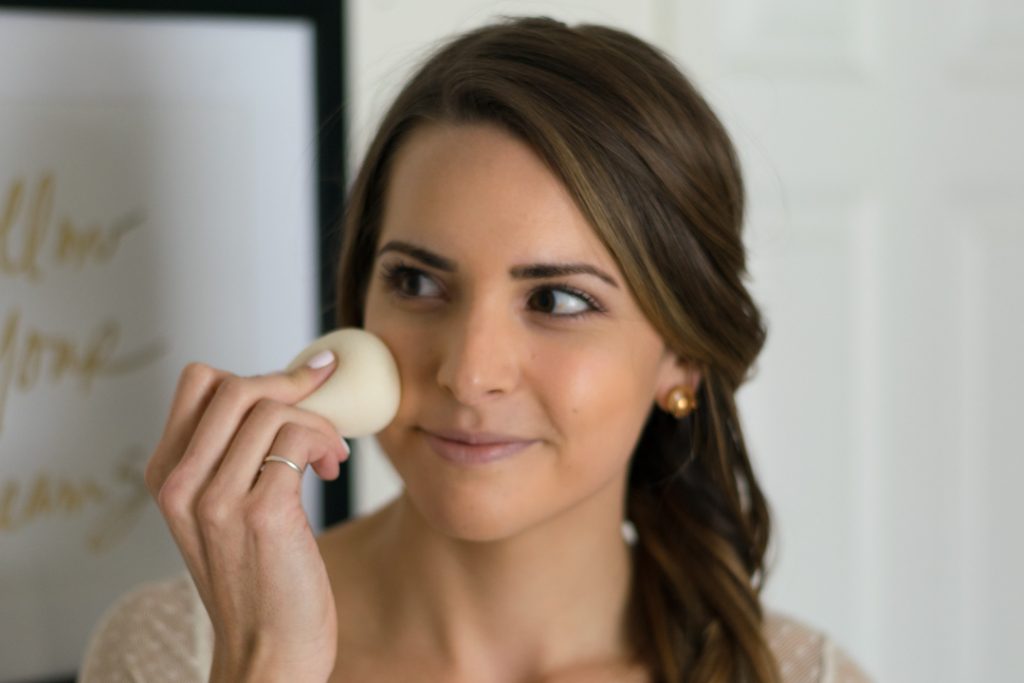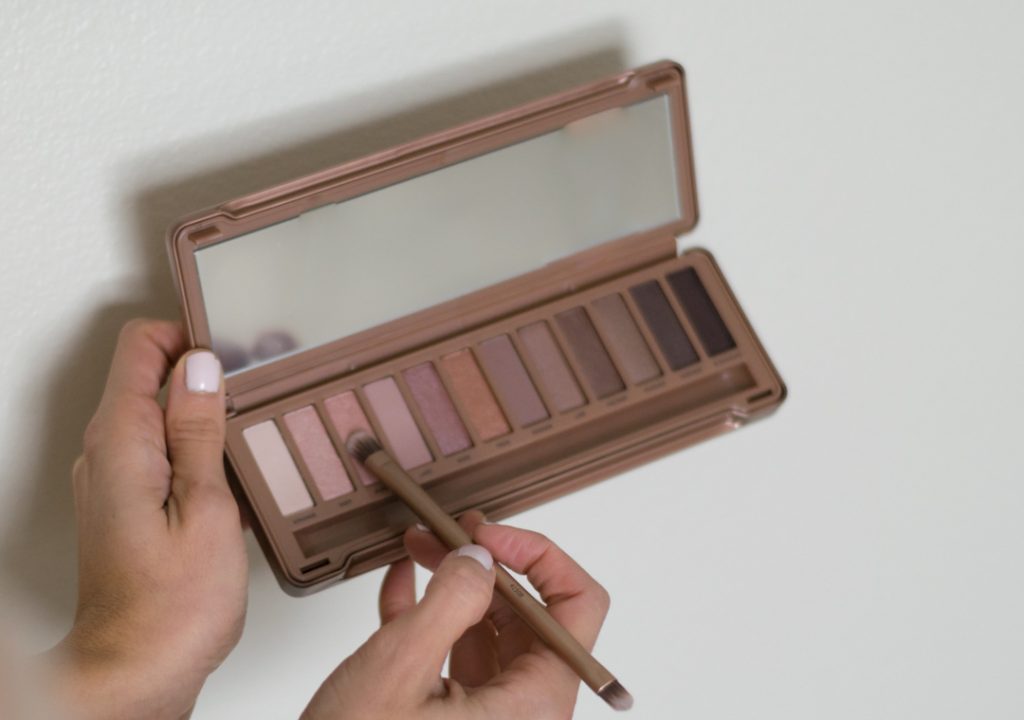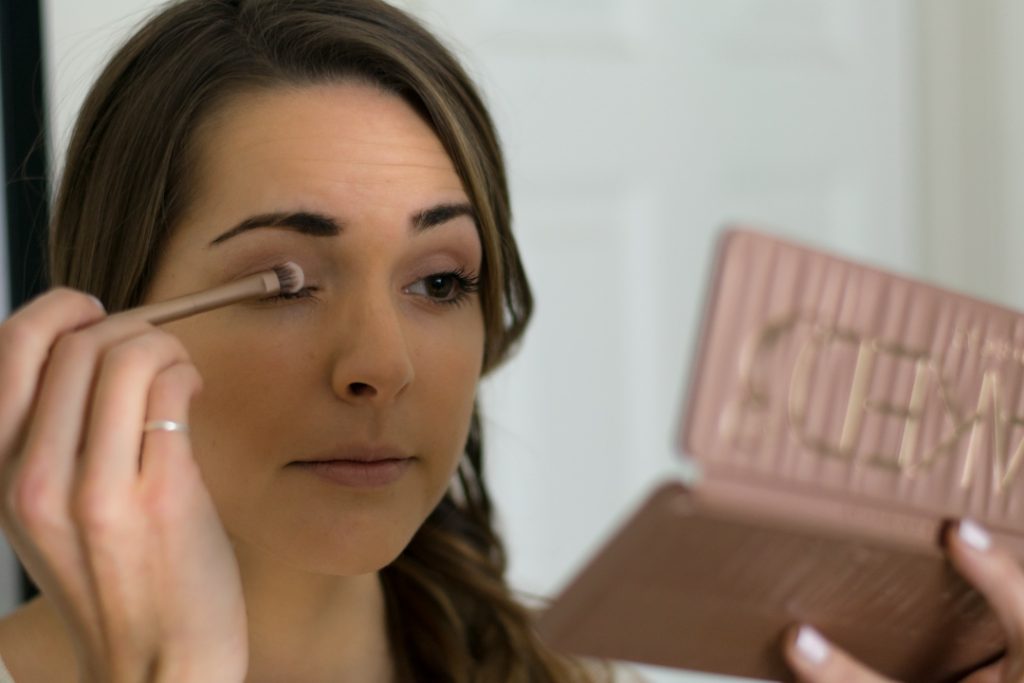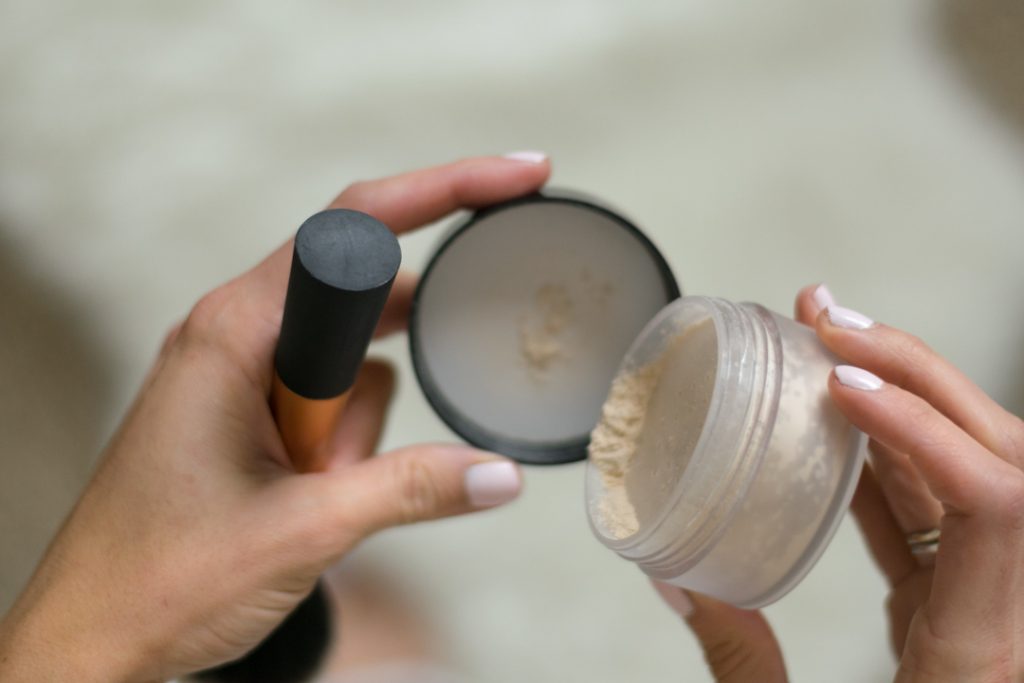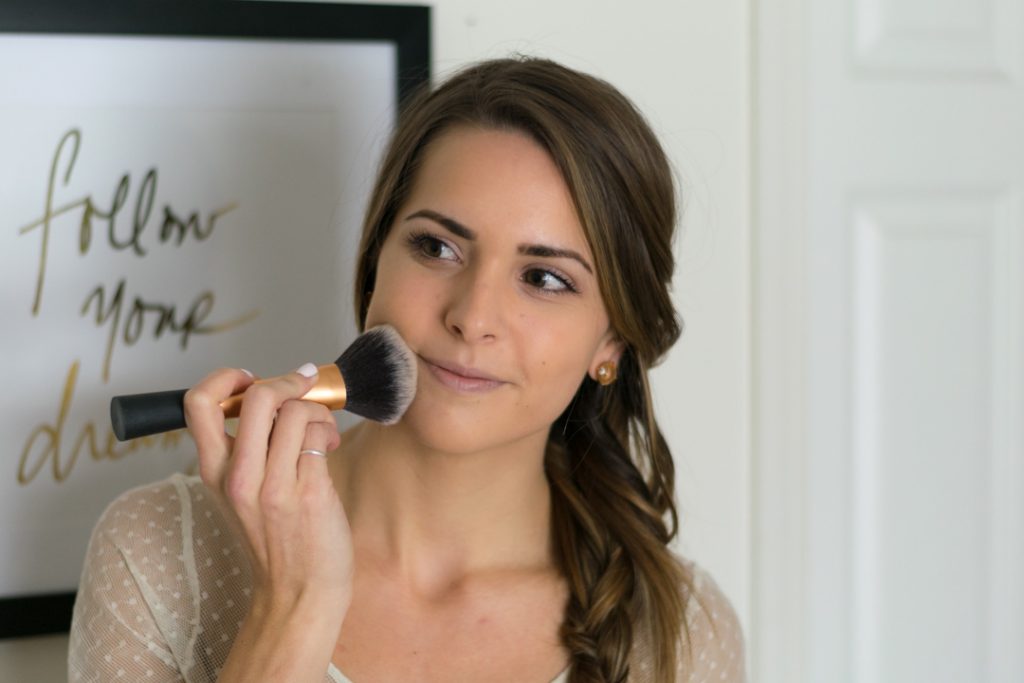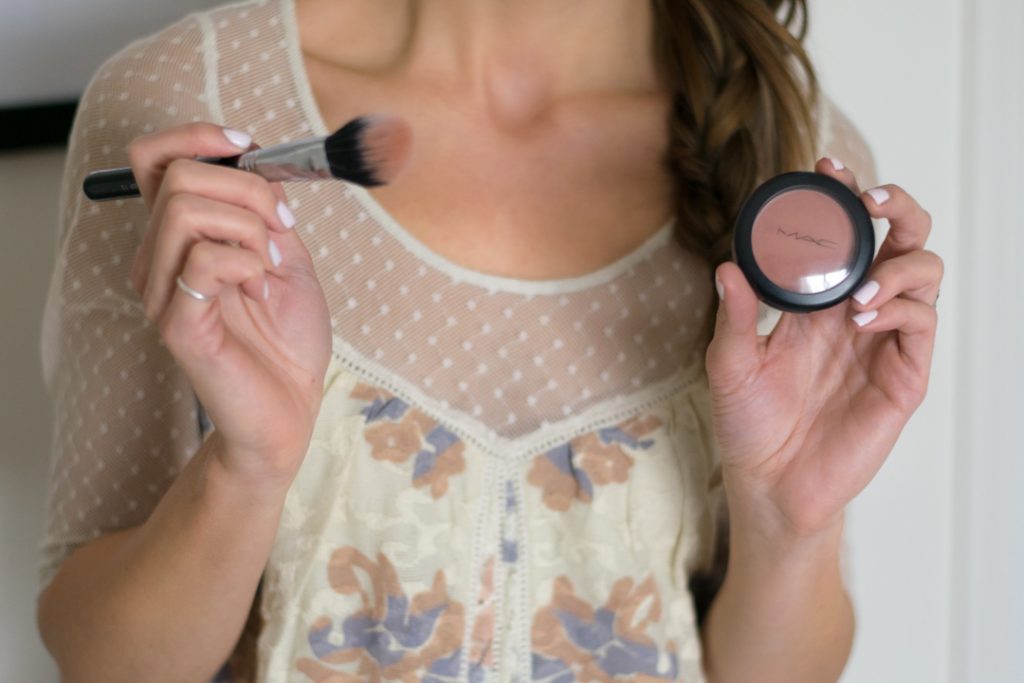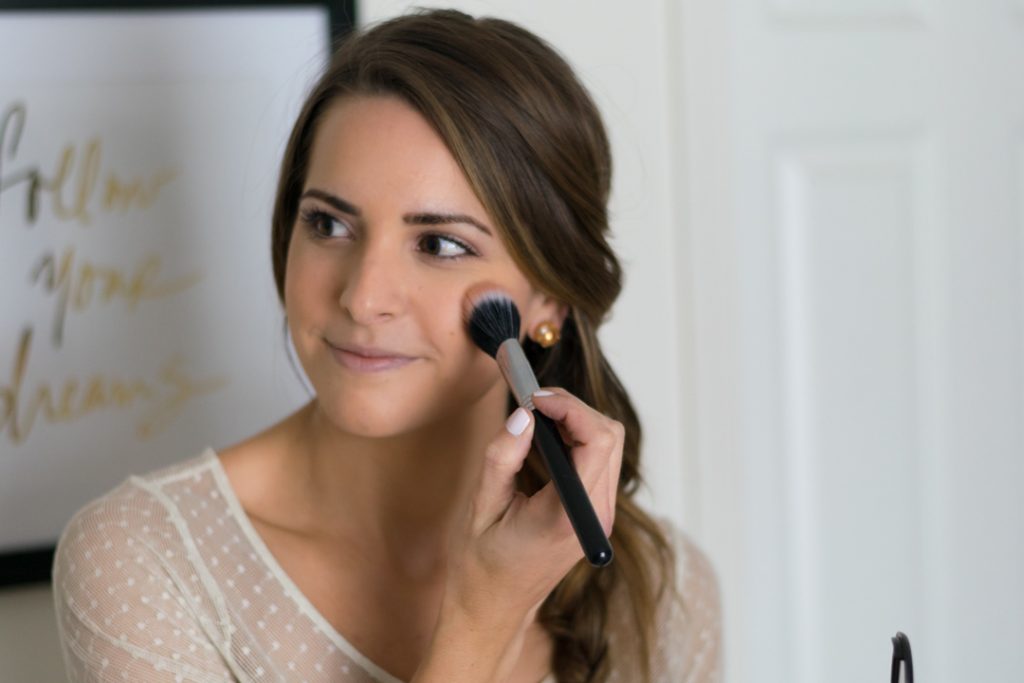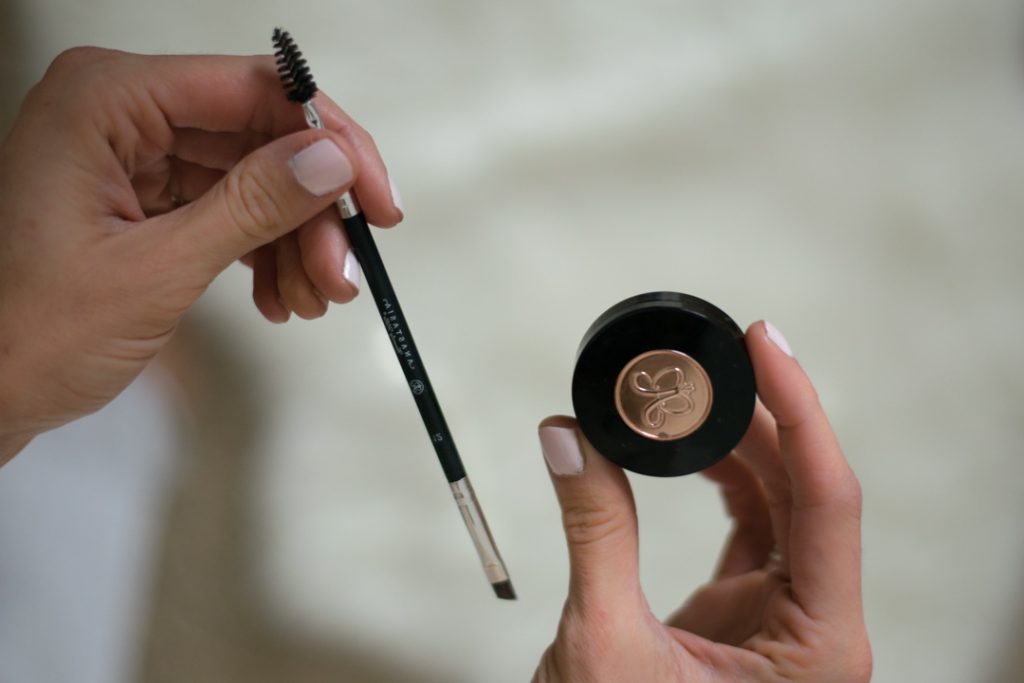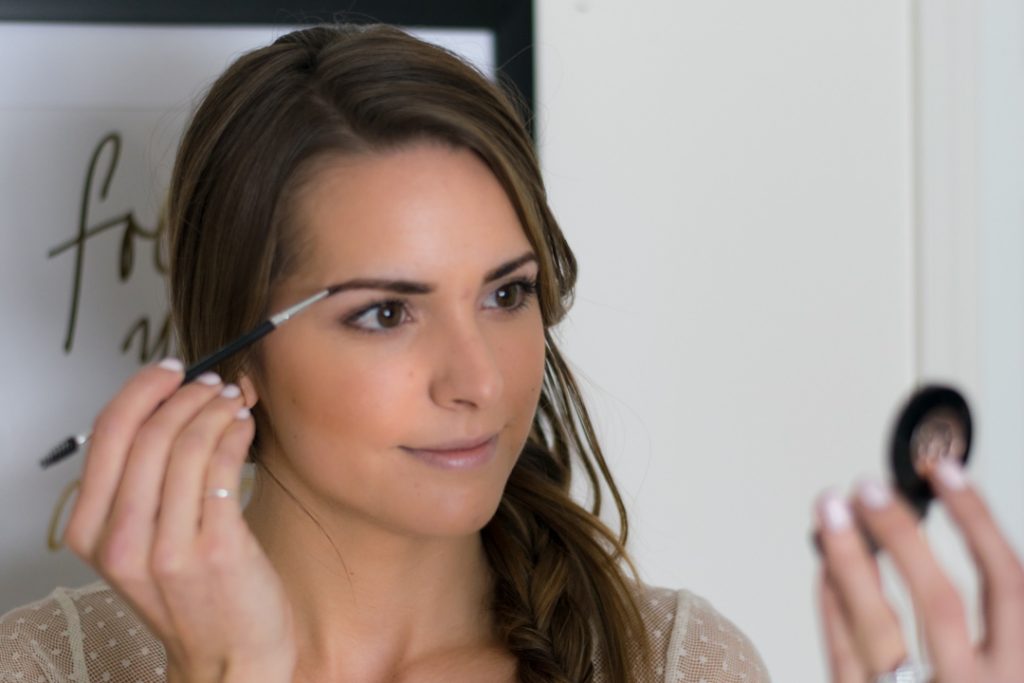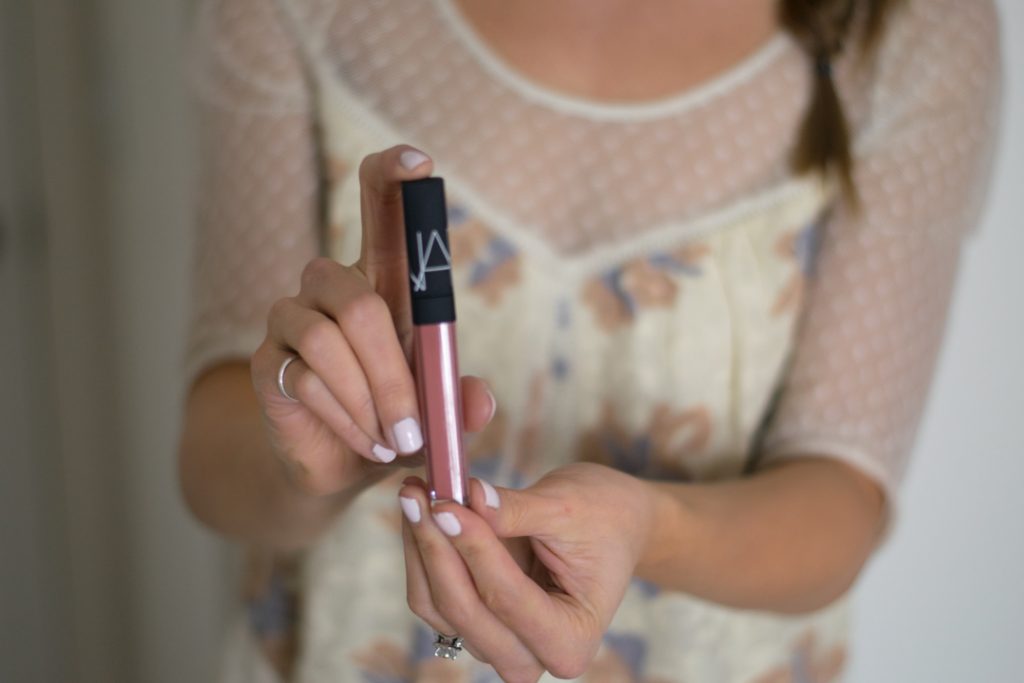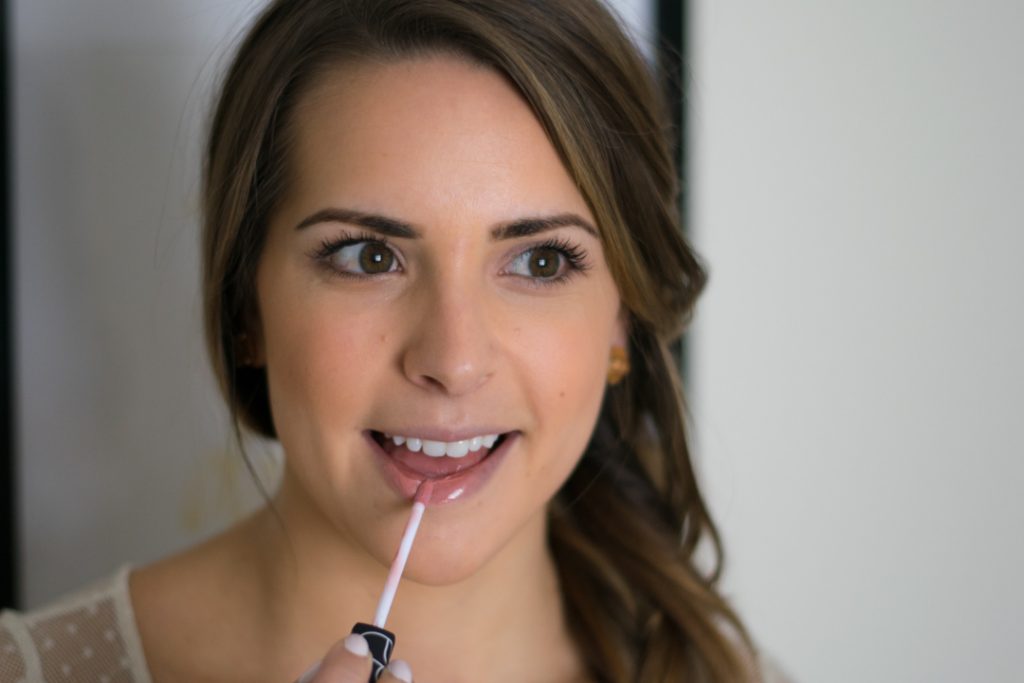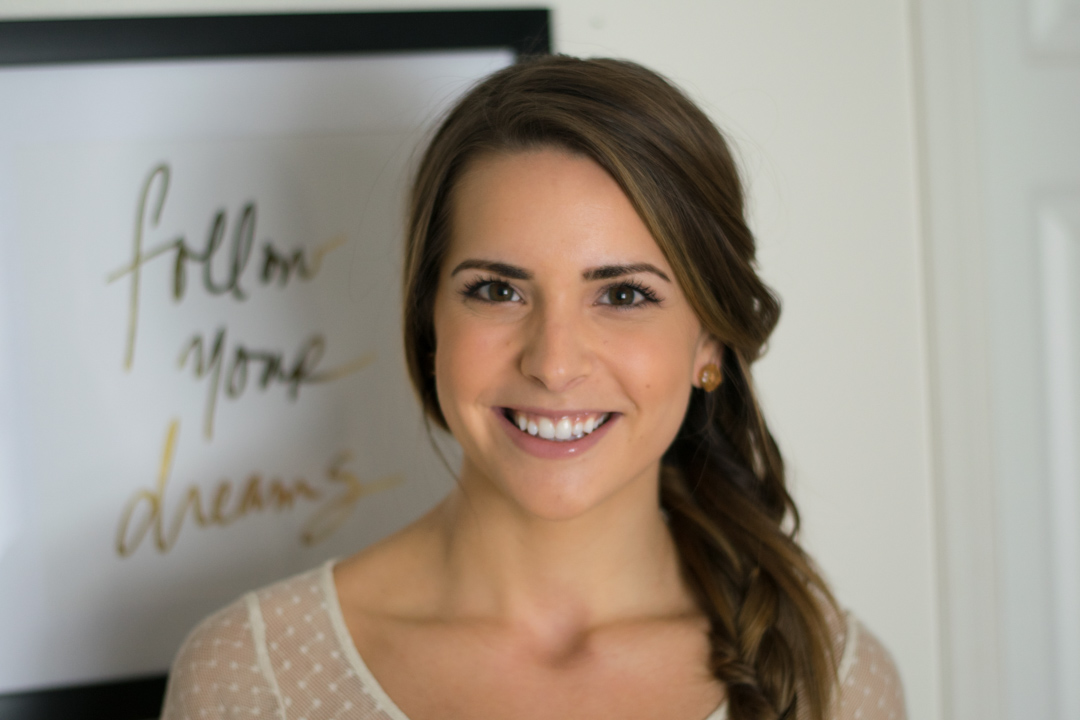 ---
Foundation: Estee Lauder Double-Wear | Foundation Applicator: Beauty Blender | Eyeshadow Palette: Urban Decay Naked 3 | Translucent Powder: Laura Mercier | Powder Brush: Real Techniques Powder Brush | Blush: Mac 'Gingerly' | Blush Brush: Sigma F15 | Eyebrow Powder: Anastasia Duo Brow Powder in 'Dark Brown' | Eyebrow Brush: Anastasia Brow Brush #12 | Lipgloss: NARS 'Chelsea Girls' | Highlight Powder: Hourglass Ambient Lighting Powder in 'Luminous Light' | Highlight Brush: Elf Blush Brush
Incase you are wondering about that last selfie applying the highlight… I totally forgot to get a photo of it that day while Tom was home! And I couldn't not share this favorite, so this was what I had to work with. Ha! #bloggerprobs. Anyway, I wanted to (finally!) put up my first beauty post to share my current beauty favorites. The foundation, eyebrow powder, highlight and applicators have been staples in my makeup collection for months or longer. I have a little bit of a makeup obsession, and so I have tried many different products of all prices and kinds, and these ones are definitely favorable! Here's why:
The foundation is full-coverage, so I will typically only wear it when I know I have a long day ahead or on special occasions when I want my makeup to look as flawless as possible and LAST! It will not budge. I swear. You can adjust the amount you use to be a more medium-coverage foundation, too.
This eyebrow powder is something I honestly cannot and will not live without! Defining your eyebrows frames your face, and is one of the most important (THE most important in my opinion) step in your makeup routine. The days of pencil-thin eyebrows are over, ladies! Filling in your brows also makes your face appear thinner. If you haven't tried it yet, I would highly recommend Anastasia Beverly Hills brow products. The colors are the most natural (compared to eyebrow products I have tried at the drugstore) and do not wear off throughout the day. The duo powder is my favorite, but the Brow Wiz is also another goodie.
This highlight is absolutely gorgeous, and can be used for all occasions. It gives a beautiful, healthy glow to your face without looking like you just bathed in glitter (although you may want that look for NYE tomorrow ;)). I bought this especially for my wedding because of the raving reviews (I am a big review-reader!) and I fell in love as soon as I tried it. It is a little pricey, but a little goes a very long way and it will definitely last a long time. My makeup feels incomplete without this highlight!
These brushes get each job done very well, and have lasted me a few years through many different washings (I currently wash my brushes with the solid beauty blender cleanser, but I have heard that Dawn dish soap also works wonders!).
The beauty blender is much much much more than just a sponge, and does not even compare to the cheaper ones you can find everywhere. It blends foundation and concealer flawlessly! Especially when I use it to apply my double-wear foundation.
The blush, eyeshadow palette, translucent powder and lipgloss are new products that I have bought this month, and I am obsessed!
Did you find anything that you will be adding to your makeup collection? 🙂
Thanks for stopping by! xx
SHOP MY BEAUTY FAVORITES HERE: