After years of trial and error of trying many different hair products, I have finally settled on a routine that works for my hair in keeping it healthy, shiny and voluminous!
First, a little background on my hair…
My hair has always been pretty healthy, thick and grows with no problem, even after many color treatments (mostly dark brown until the past year). I definitely have noticed a little change in the health of my hair after getting blonde balayage a few times, but it's overall pretty healthy. The main struggle I have with my hair is getting volume and keeping volume, so I have fallen in love with a few products that help me achieve that, as well as keeping it strong, NOT brassy and healthy!
Product Rundown:
Shampoo & Conditioner // I only shampoo and condition my hair about 2-3 times a week (one tip for keeping it healthy!), and I currently use Biolage Colorlast Shampoo & Biolage Hydrasource Conditioner regularly. I love the smell, and they do their job! Every other wash, I will use Unite Blonda Shampoo Tonic to keep the blonde in my hair from getting brassy and orange. This stuff is AMAZING! I noticed a difference after just one use. If you have blonde hair, highlights, or gray hair, I highly recommend this product.
Pre-Styling // Do you get tangles and dread brushing your hair post-shower like me? If so, the Unite 7seconds Condition Leave-In Detangler will change your life! It not only detangles your hair, but greatly detracts from the damage (split-ends, breakage, brittleness and frizz) that your hair suffers from color treatment and styling. This product contains a blend of moisturizers and proteins which benefit your hair 7 seconds after application (hence the name)! This means less stress and strain on your hair, and less risk of damaging the protective outer covering of your locks! Bonus: The formula also keeps your hair hydrated while using hot-tools and provides protection from UV exposure to keep the hair healthy when you're enjoying fun in the sun!
(Please excuse my nails… I have been busy painting and moving, okay?! 😉 )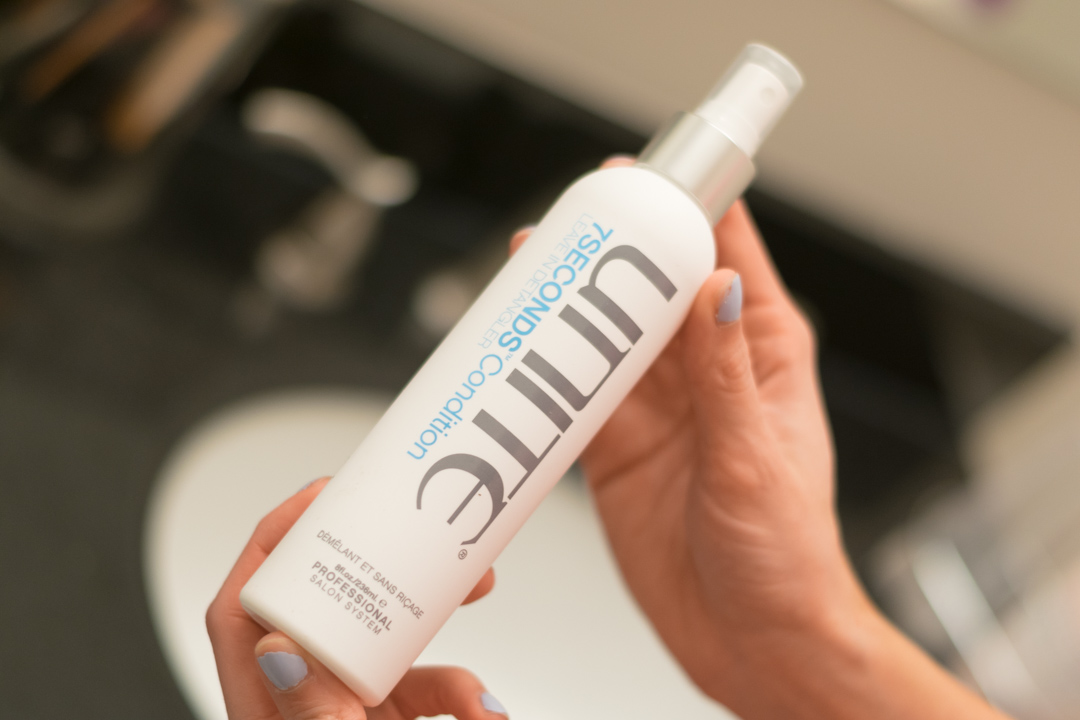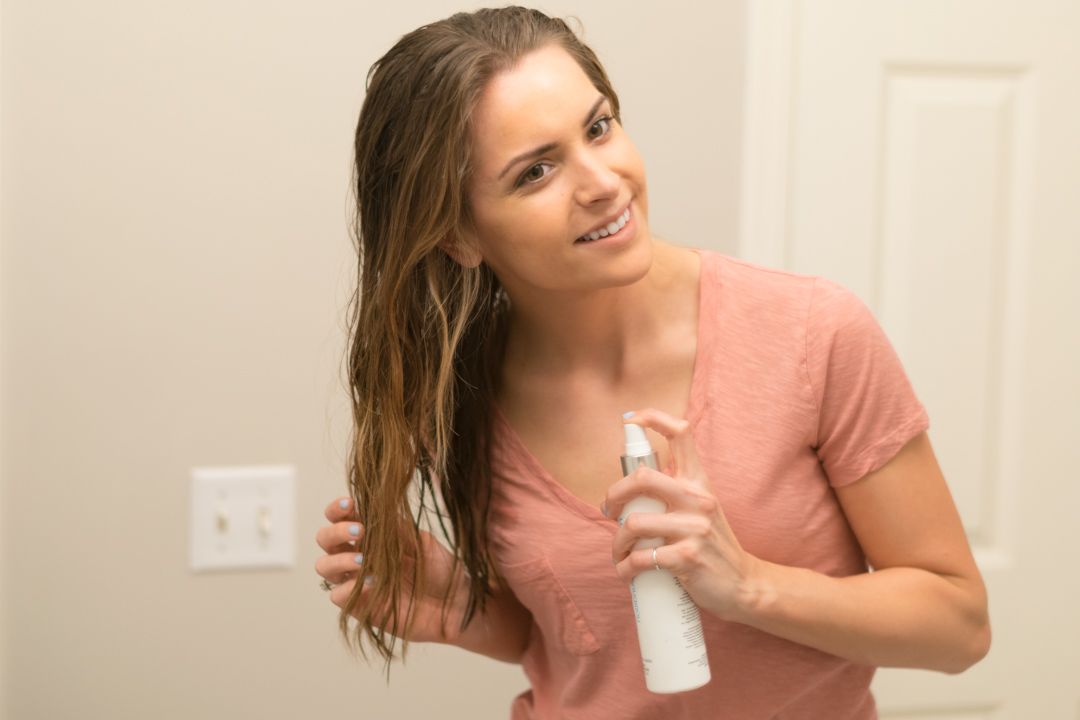 To brush my hair, I SWEAR by The Wet Brush. The combination of Unite 7seconds and this brush literally leaves your hair tangle-free.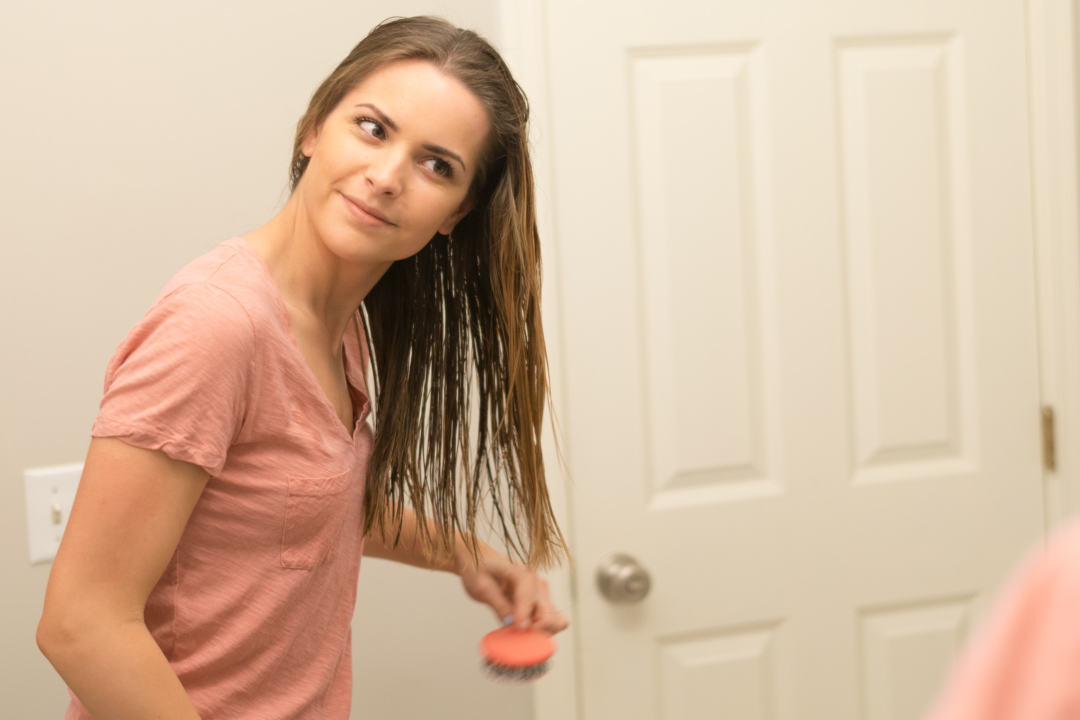 After brushing out my hair, I give my roots a little boost with the help of Unite Elevate Mousse. A small, golf ball-sized amount creates volume where I need it most!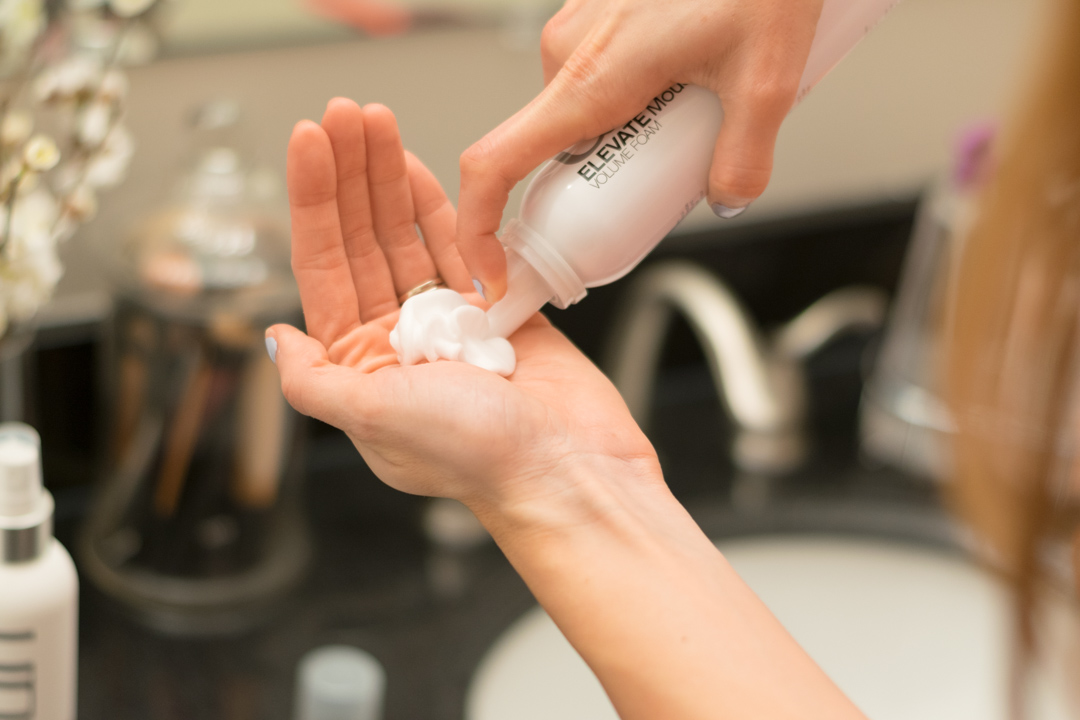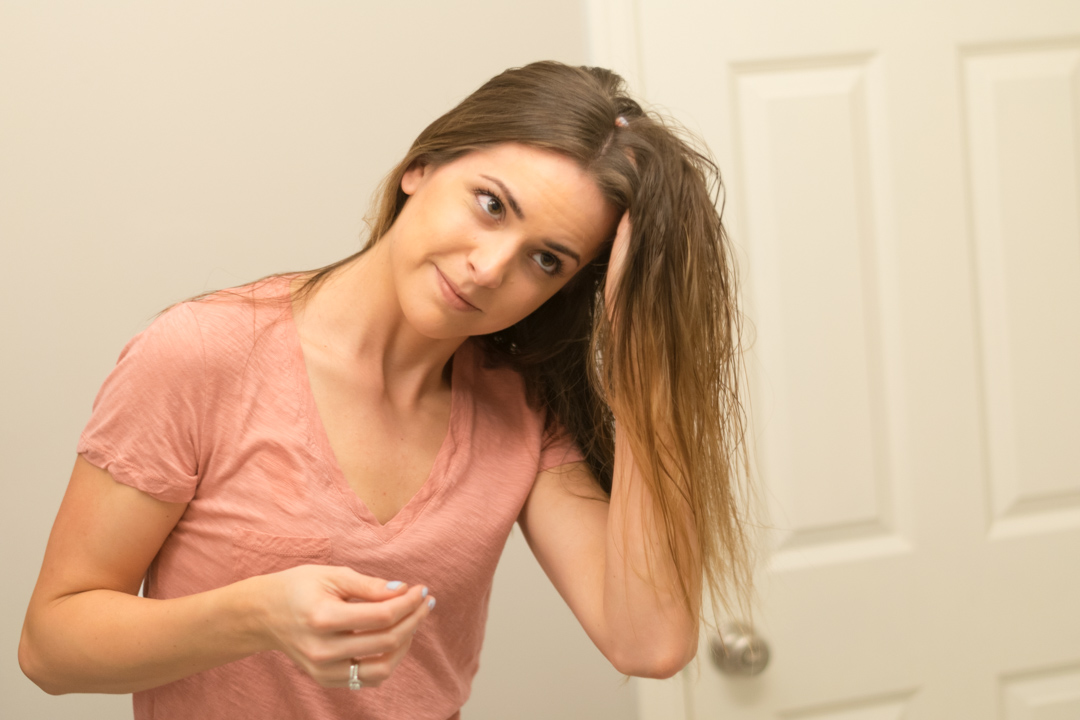 Styling // At his point, I either let my hair air-dry or blow dry it with the Conair Infiniti Pro Dryer. If I'm wearing my hair straight, I don't have to use a straightening iron when I blow dry it; but I do have naturally straight hair. I will either use the NuMe straightening iron in the morning if I air-dry, or curl it with the Hot Tools 1 1/4″ curling iron (my favorite way to style my hair!).
After my hair is styled, I will massage my scalp with a very small amount of Unite Expanda Dust, which is a volumizing powder for your roots. It gives instant volume and texture that lasts all day (and sometimes the next day!). I will either sprinkle a little on my fingers and massage my roots, or very lightly tap it directly onto my roots and massage. A little goes a very long way!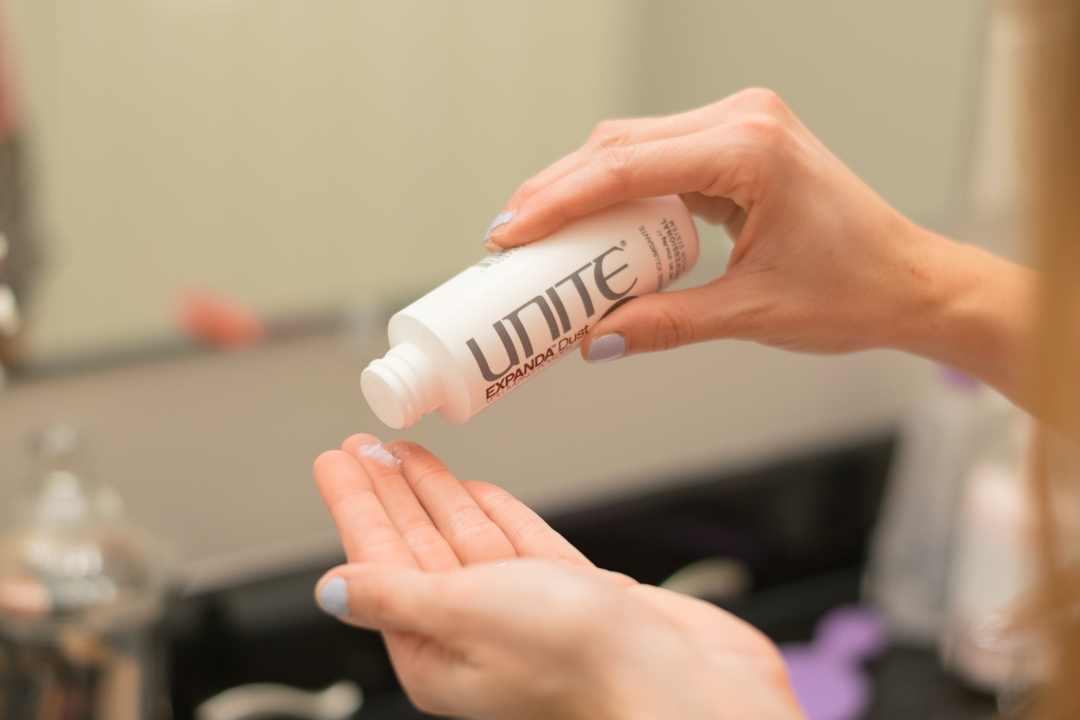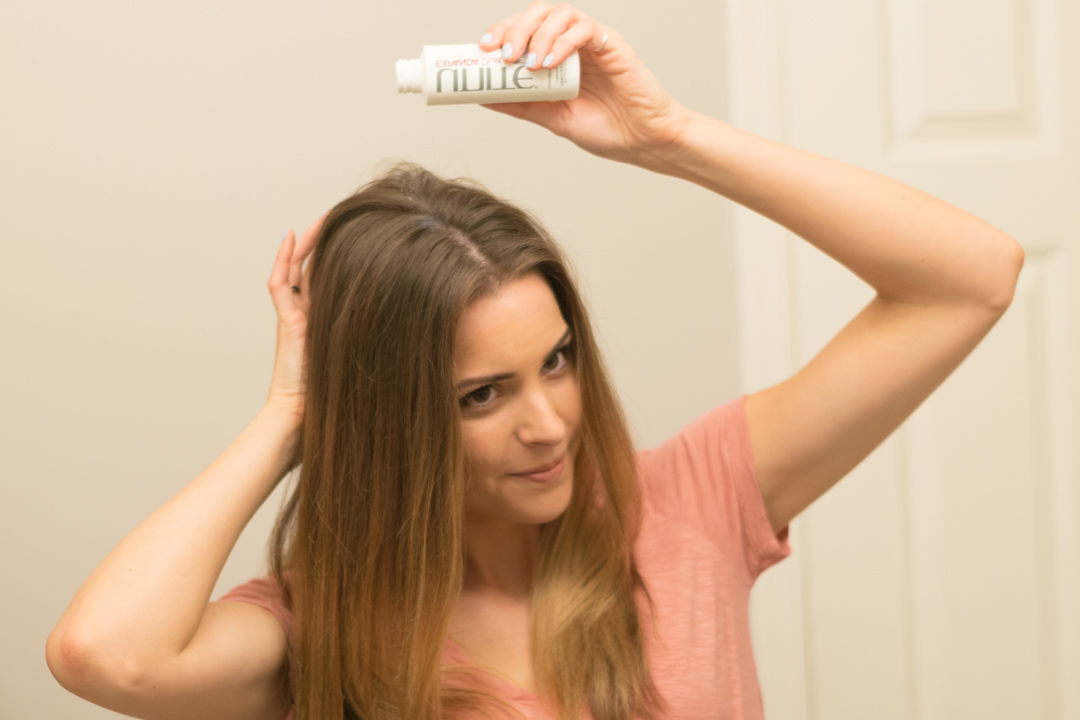 Finishing Touch // Finally, I will finish with the Unite Texturiza Spray, which gives my hair instant fullness, added volume and texture! This stuff is the bees knees. It is also a thermal and UV protector.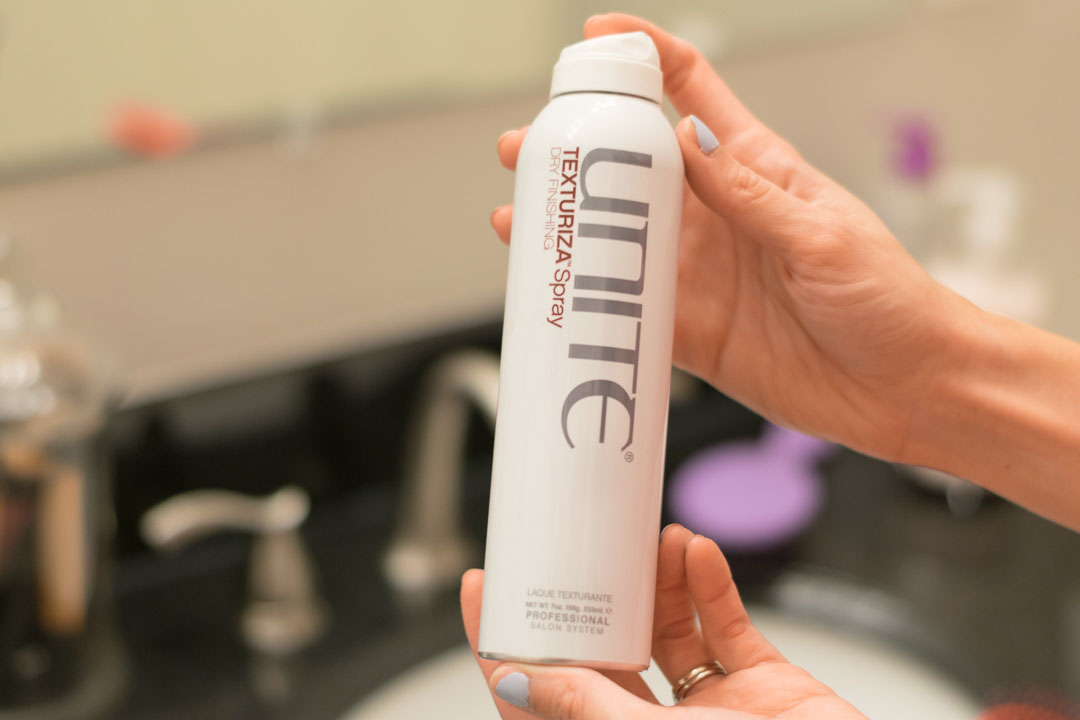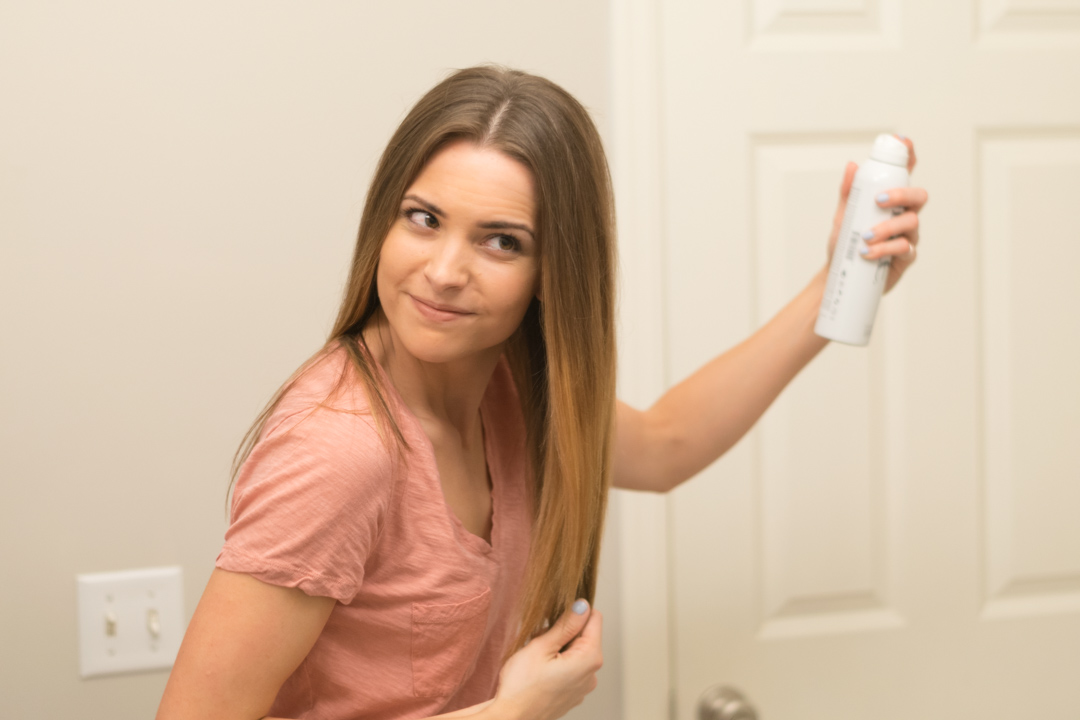 And voila! You're have healthy, shiny hair that will hold all day long. 🙂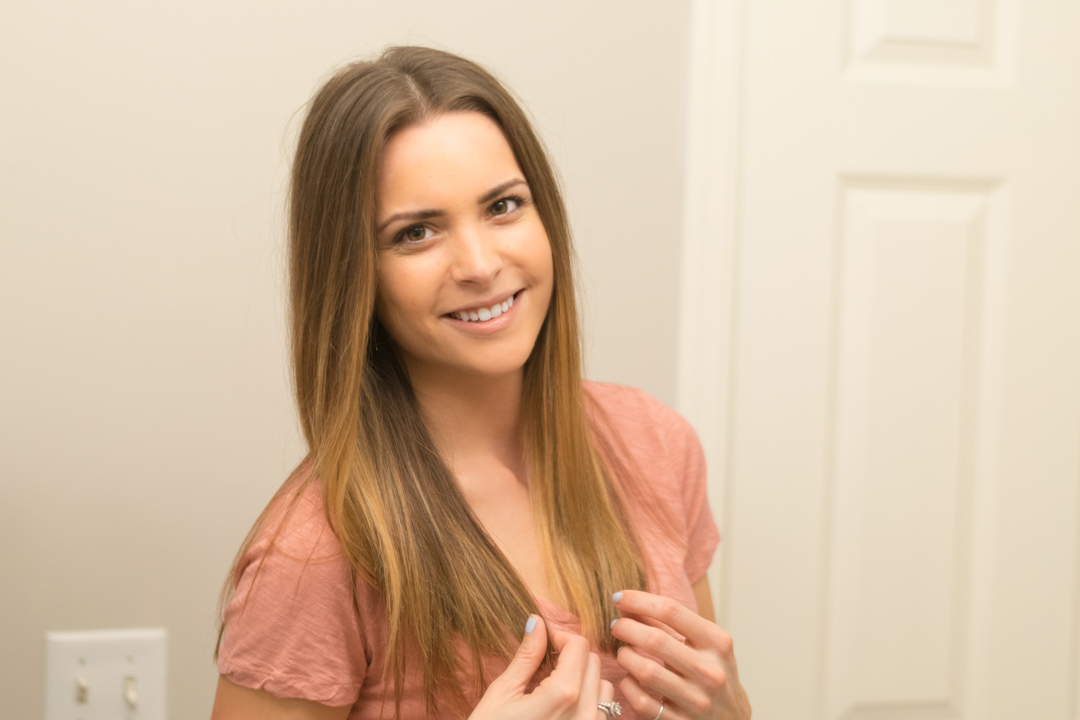 HEY MINNESOTA READERS! – I teamed up with the lovely ladies at Poppy Salon in St. Cloud to let you know about an awesome 3-day sale that they are having this Thursday, May 12th through Saturday the 14th, including ALL of the Unite products I mentioned! Get 20% off all products and double poppy points for hair appointments! Call 320.774.1029 to reserve your products and/or set up an appointment, and let them know I sent you. 🙂
SHOP THE POST: