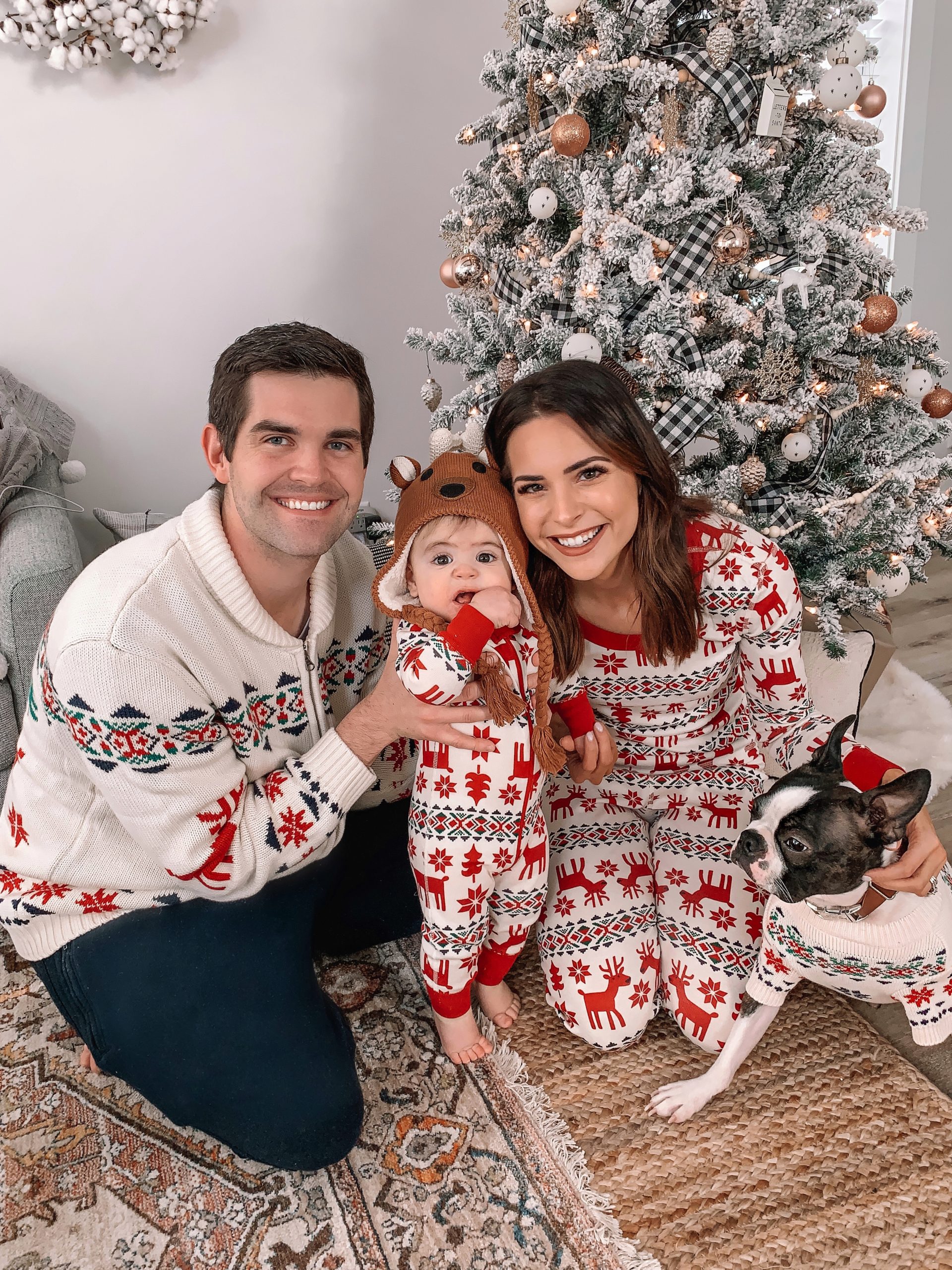 Happy Friday, friends! Can you believe Christmas is just a week and a half away?! If you don't have your matching family Christmas pajamas yet, I have you covered with the cutest ones around from Hanna Andersson! They are currently 30% off and really comfortable (made out of the softest fabrics) and super well-made.
The matching dog sweater for Bruce may have totally sold me on this fun matching family pajama collection. 😉 How cute is that?! And it matches Tom's sweater! Tom's pretty excited that he can get a lot of use out of his since he plans to wear it to some of our upcoming holiday festivities (since he would never wear a onesie outside of our house, lol!), and because of the high-quality, he will be able to wear it again next year! I'm so tempted to get the matching sweater in Keldon's size, too… so cute!
My pajamas double as long johns (top / pants) for cold Minnesota winter days and super cute leggings to wear with sweatshirts, I'm obsessed! Mine ran a bit large, I sized down to an XS in both the top and pants. Keldon's sleepers are made with organic cotton like mine, and have been in heavy rotation and hold the record for most worn pj's this season. 🙂 We also ordered him this reindeer hat, which isn't only cute but so warm for wearing outside this winter! Our print is the holiday style called "Dear Deer", but be sure to check out the rest of their pajama collections, as well as their other cute and high-quality apparel for babies, toddlers and kids!
Since this is our first Christmas as a family of 3 (well, 4 if we count Bruce 😉 ), we decided to start some new traditions this year!
Get matching family Christmas pajamas: Check!
Visit Santa: If you followed along on stories last weekend, we are still so shocked that Keldon didn't cry his eyes out when he sat down with Santa! He was as calm as a clam and just stared at him and his beard. He was pretty blank faced, but he didn't cry lol!
Read Christmas books: We just got some fun ones this year for Keldon! Little Blue Truck Christmas, First 100 Christmas Words, Llama Llama Jingle Bells and The Story of Christmas.
Pick out an ornament for the tree for Keldon: We still need to do this! In our new house, I plan to have 2 trees – one that's cute and pretty, and one that's fun with all the ornaments collected over the years. 🙂
Decorate Christmas cookies: Still on our list! Keldon will obviously enjoy this more next year when he's a little older.
Look at Christmas lights: Hoping the temps warm up a bit (so cold this week!!) so that we can go next week or the week of Christmas!
Watch Christmas movies: Something that Tom and I have done for years so not necessarily a new tradition, but it's even more special now that we have Keldon! Even though he doesn't pay the TV much attention much right now, haha! Just having it on in the background with the Christmas tree lit and playing with him as a family is just as special.
Donate a gift to a child in need: It's the season of giving, after all! I am excited to continue to do this as Keldon gets older and understands the meaning. If you need ideas on where to donate, check out Make a Wish Foundation, Toys for Tots, Samaritan's Purse and Angel Tree.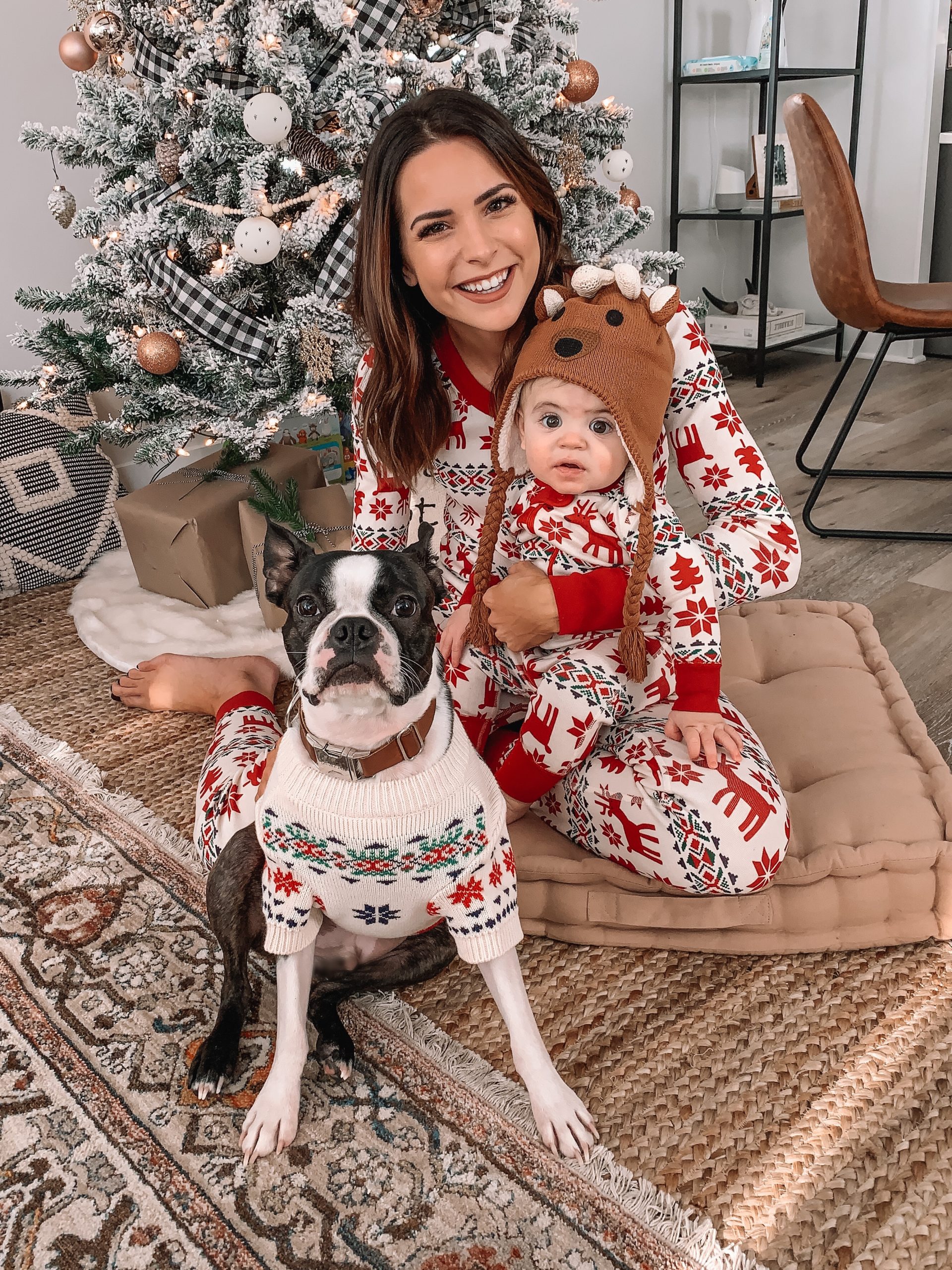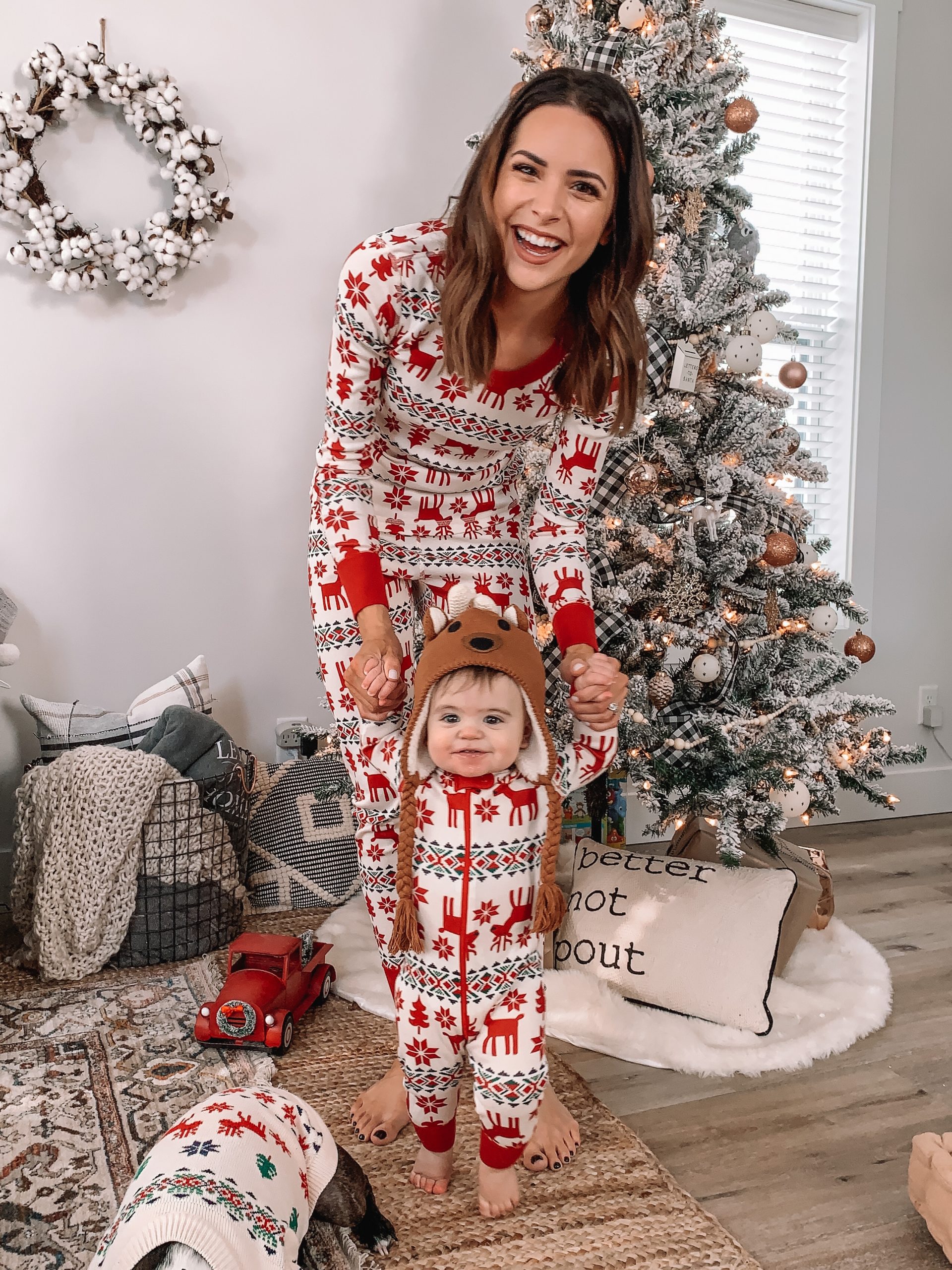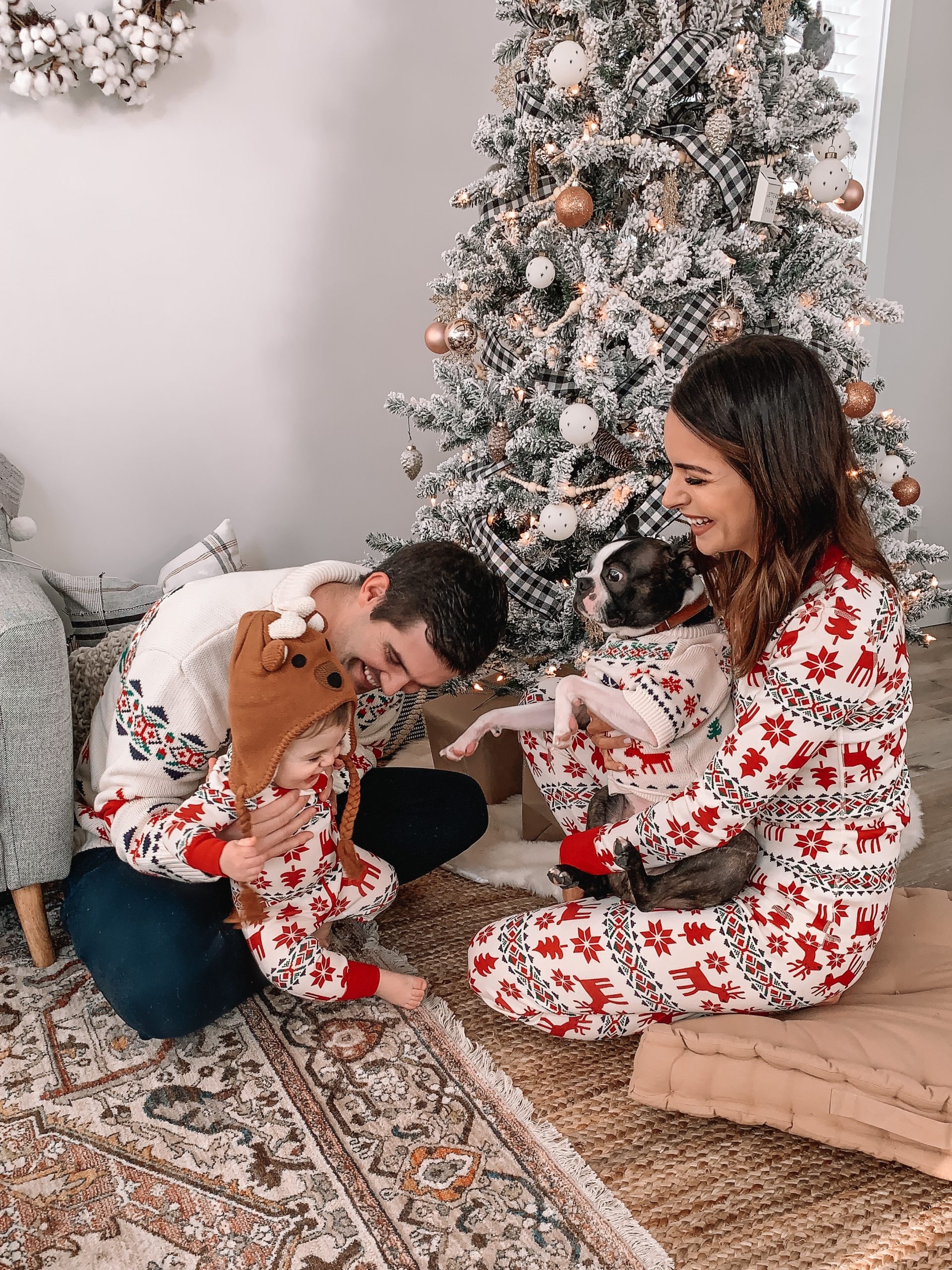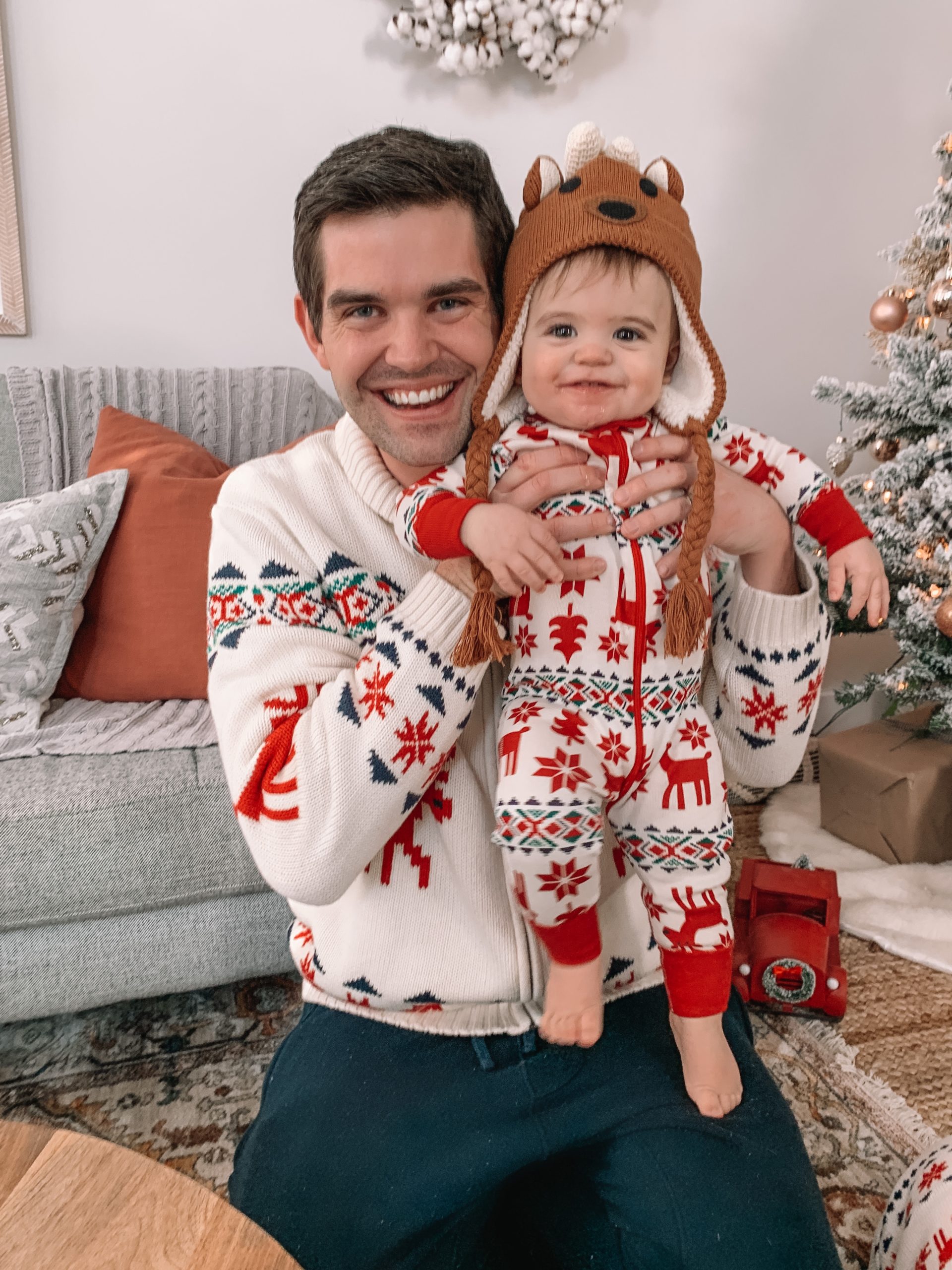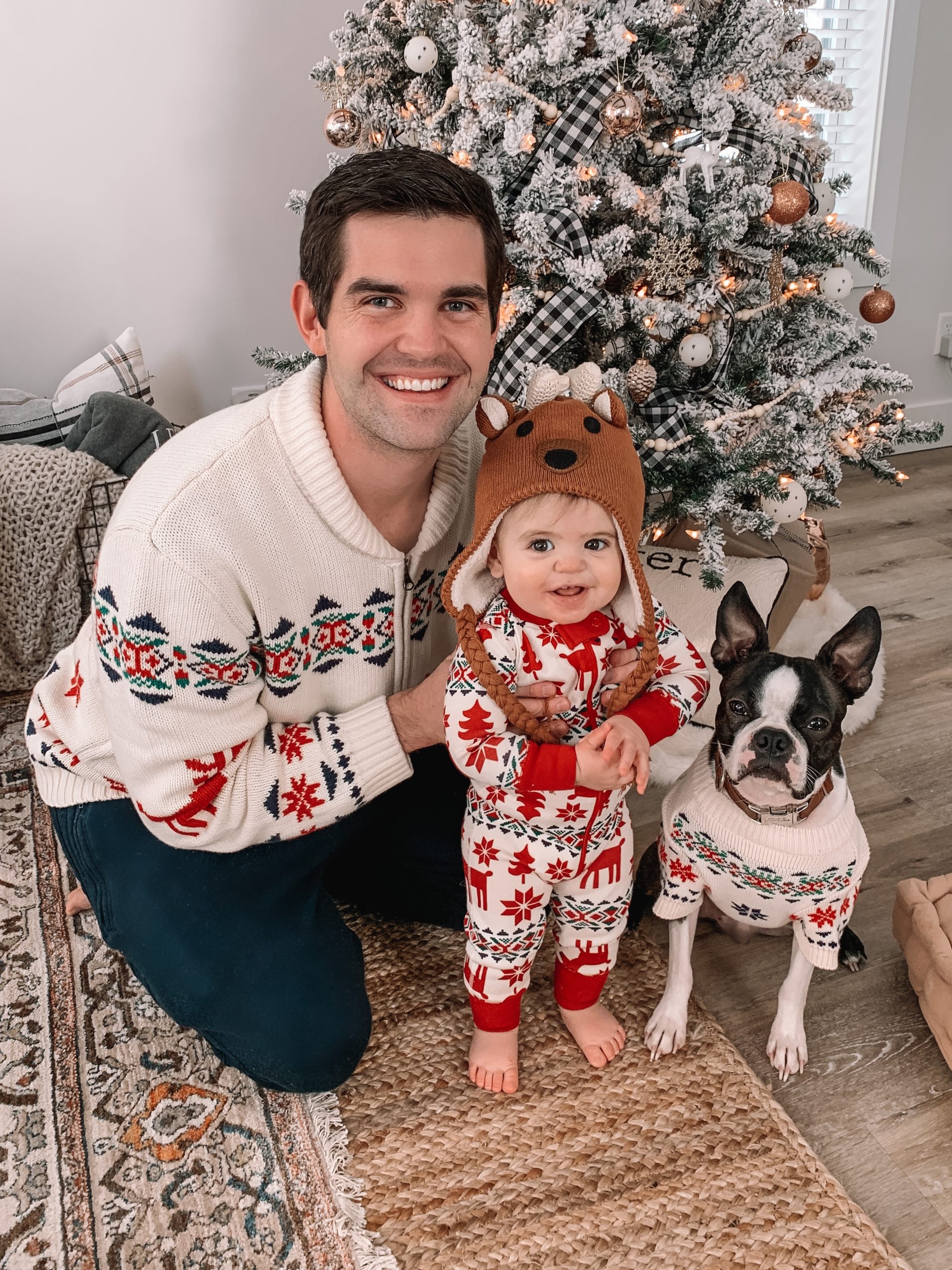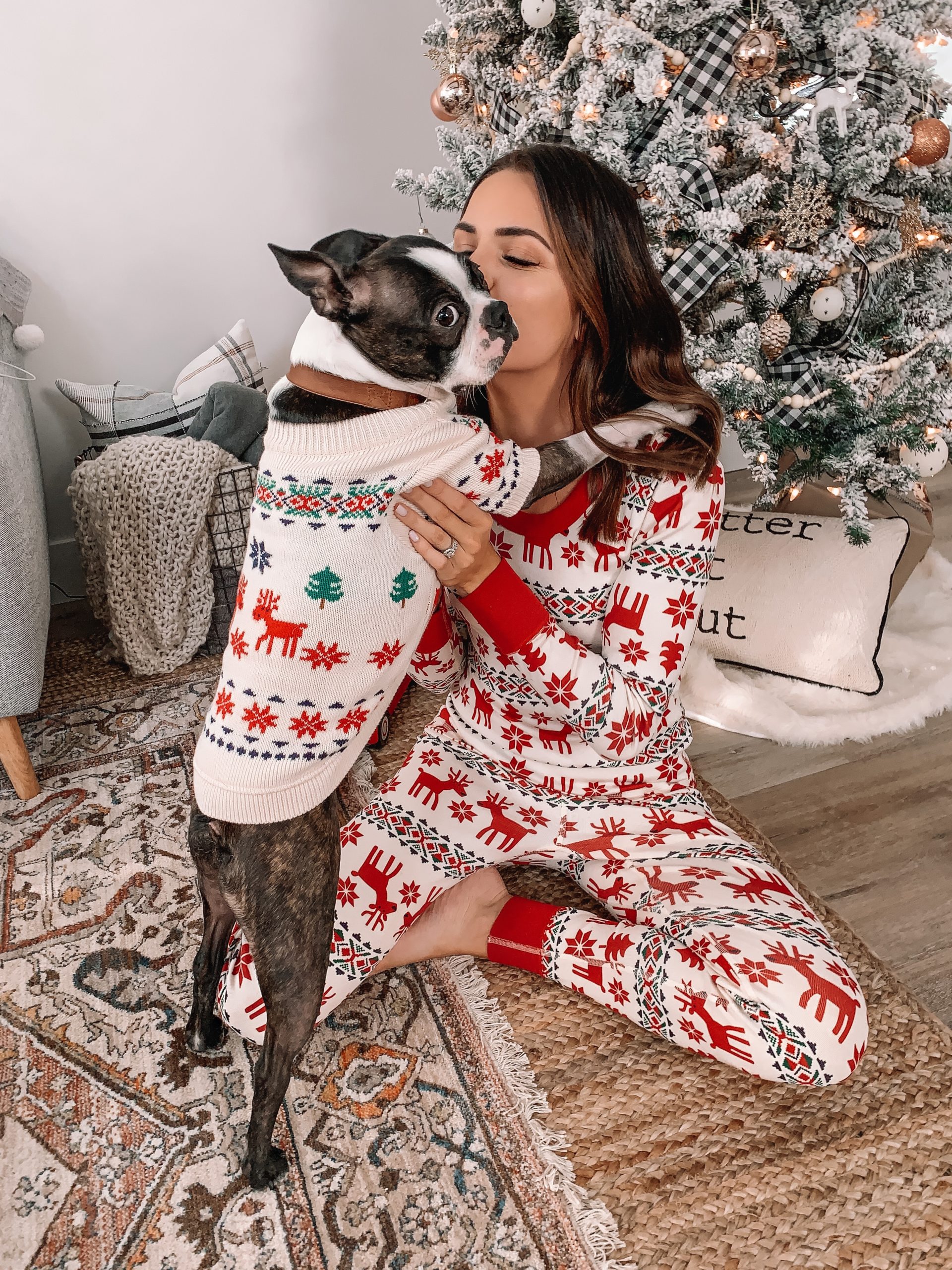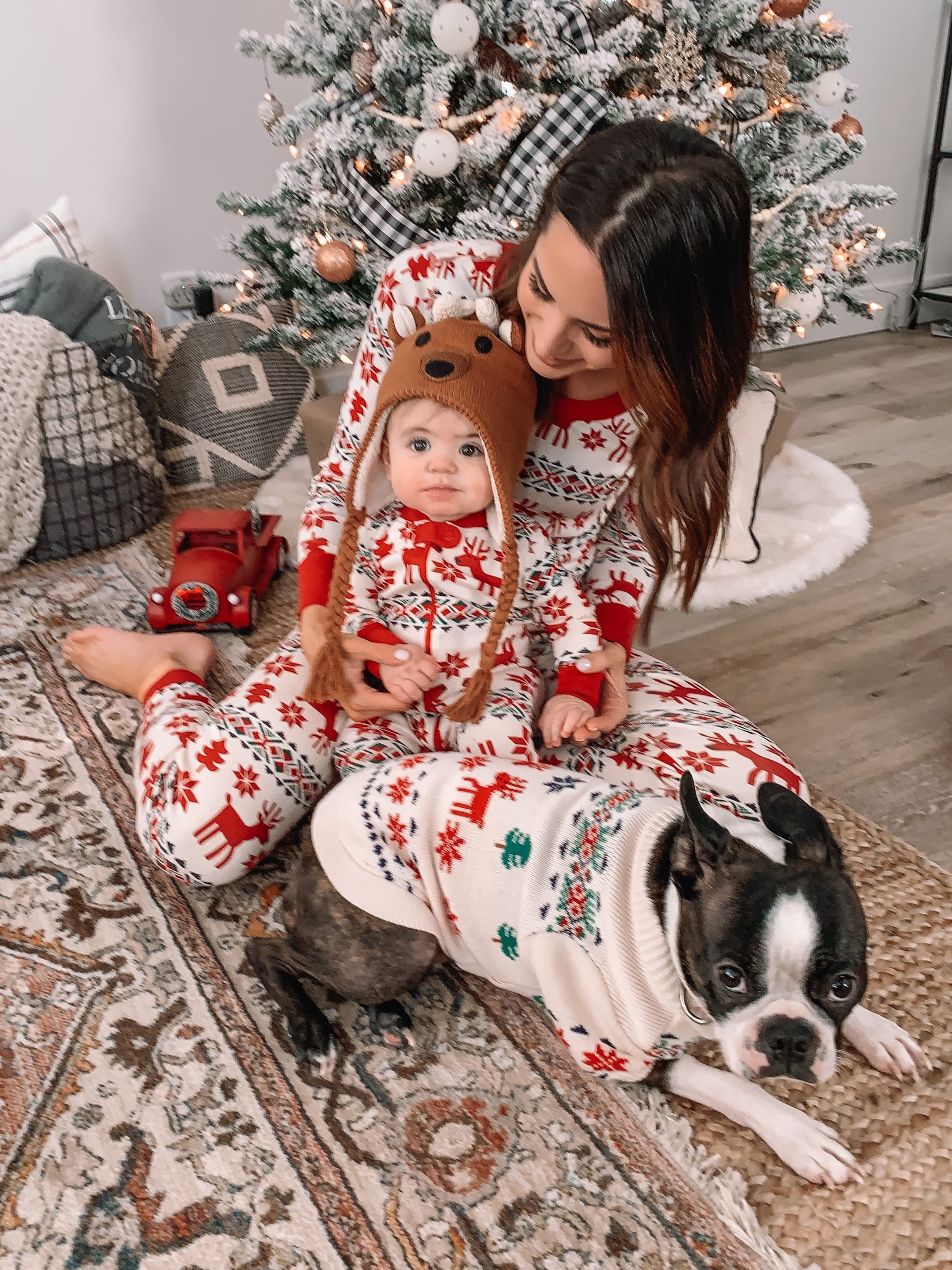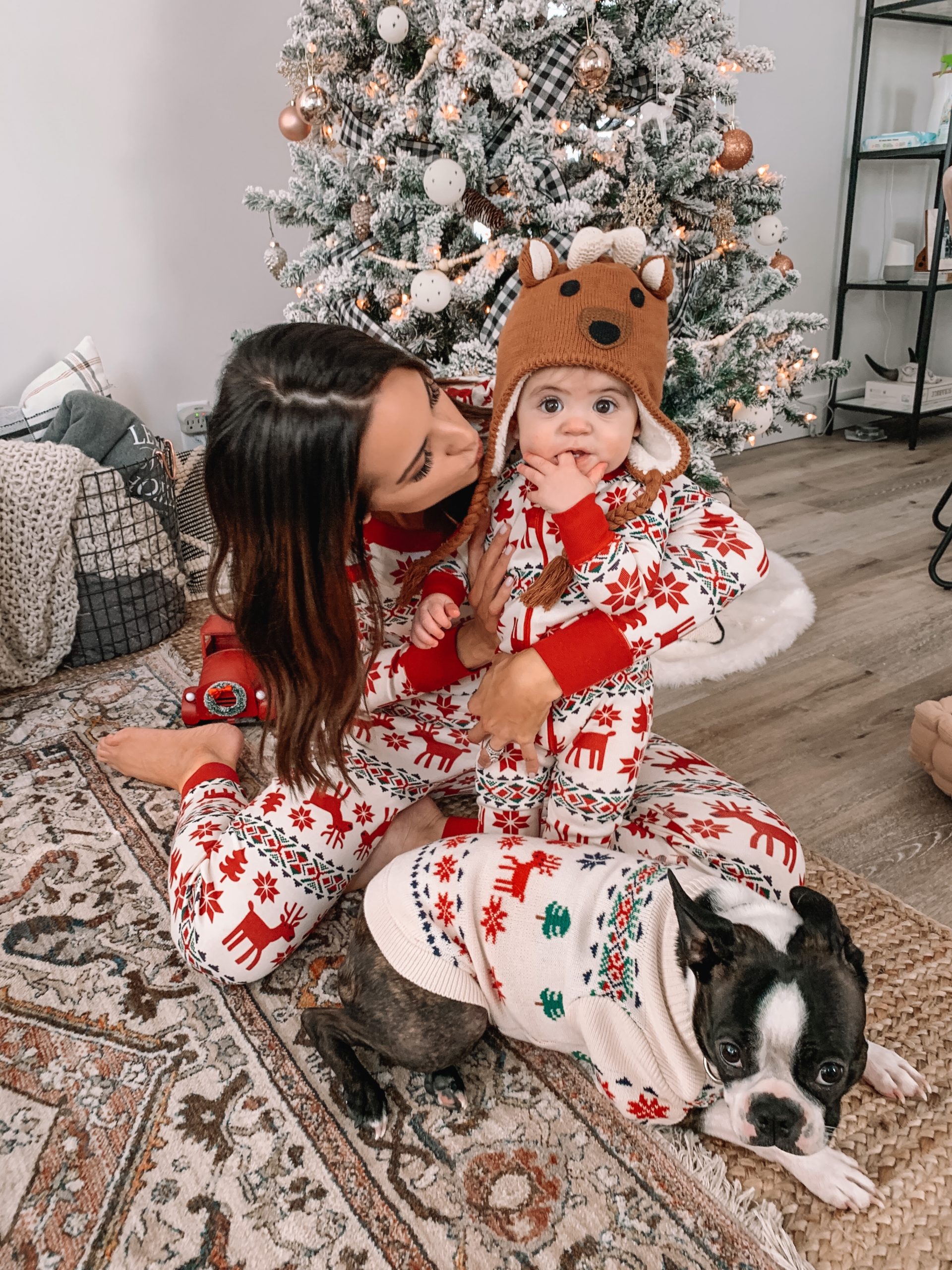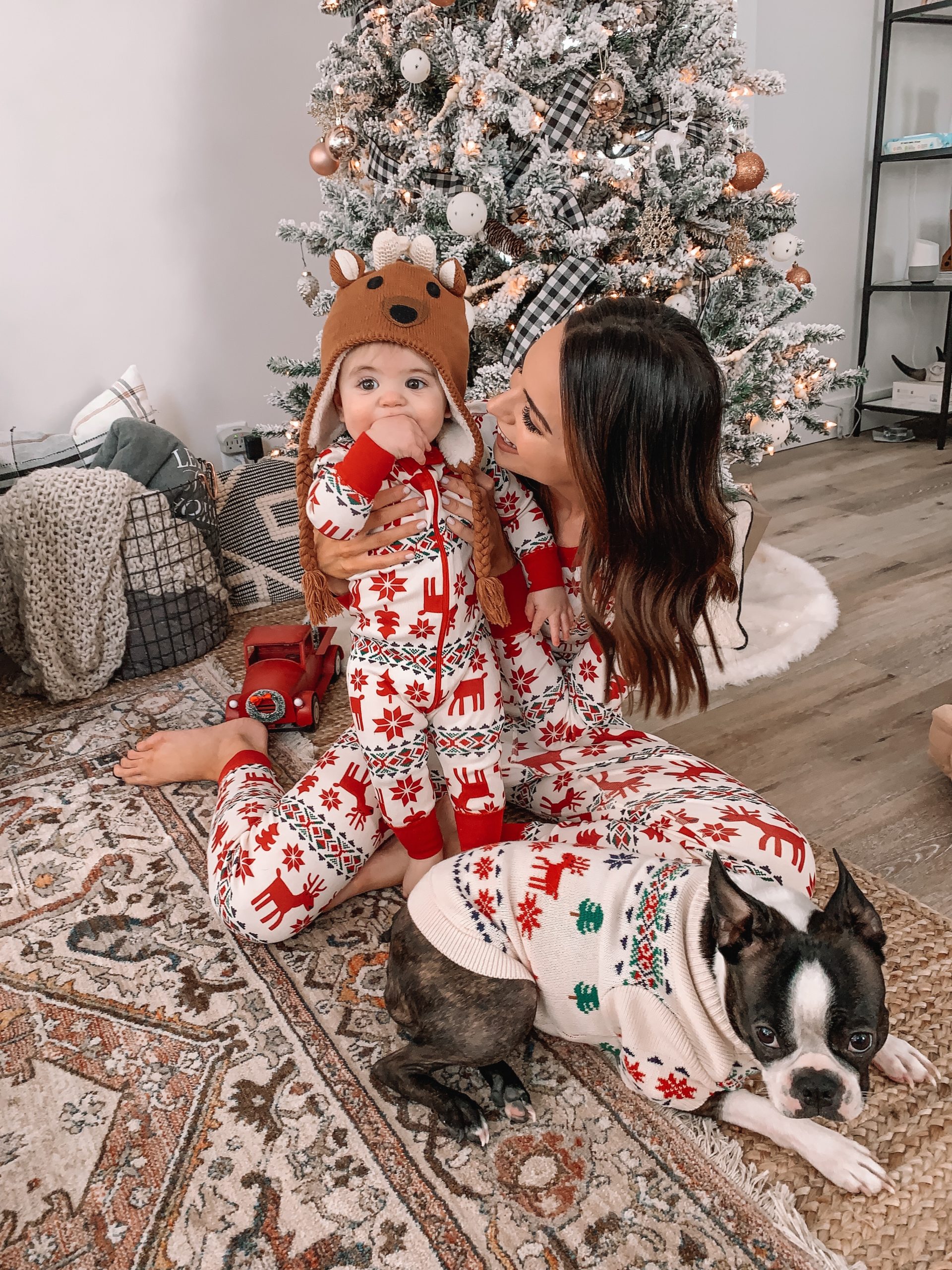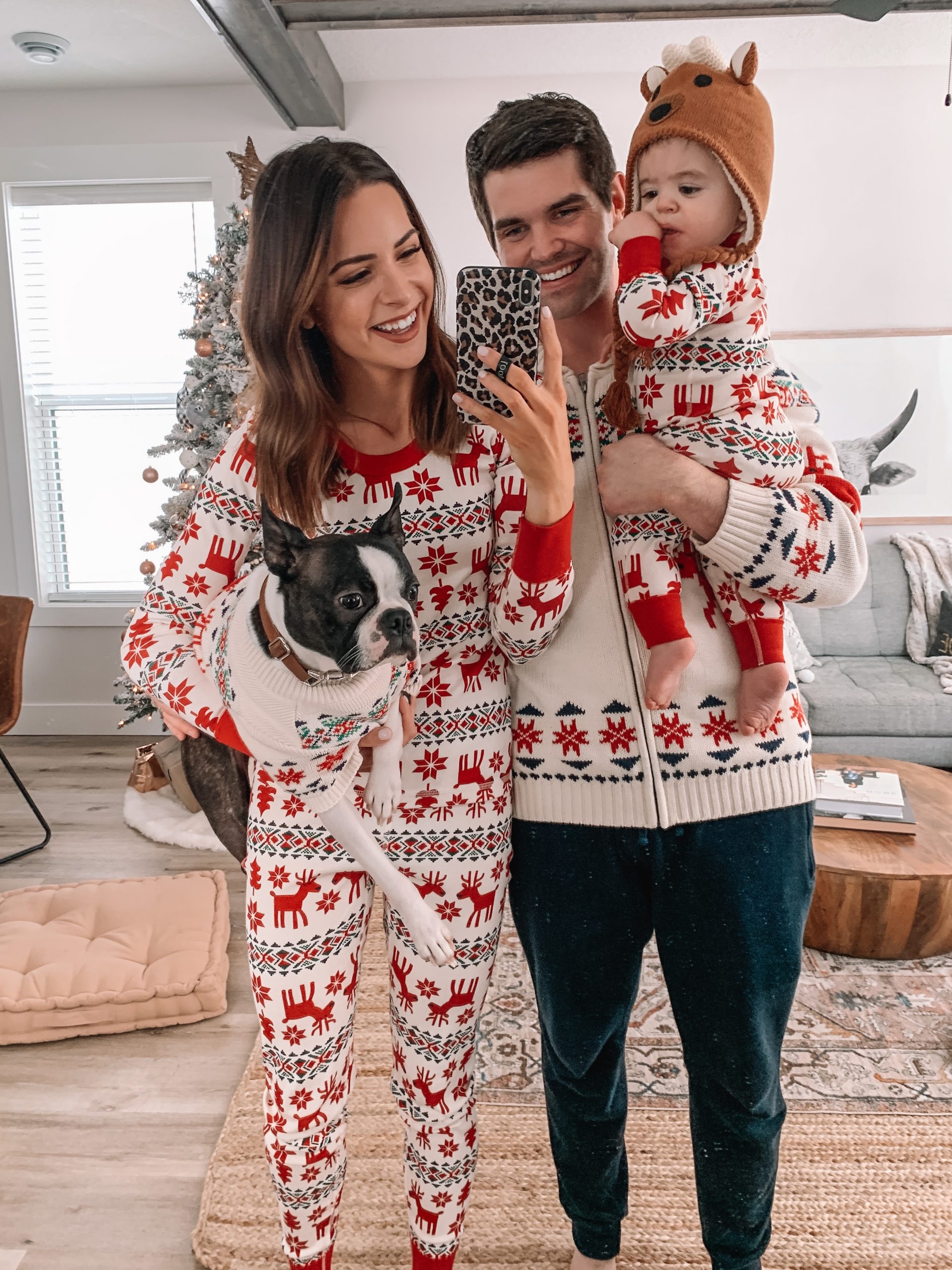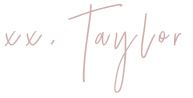 A big thanks to Hanna Andersson for sponsoring this post! As always, all opinions are my own.