These sneakers are IT! I love them – like Nike x Converse style, and the white, black and tan combo is my favorite. Comfier than Converse though! True to size, size up if in between. They're going fast, so run!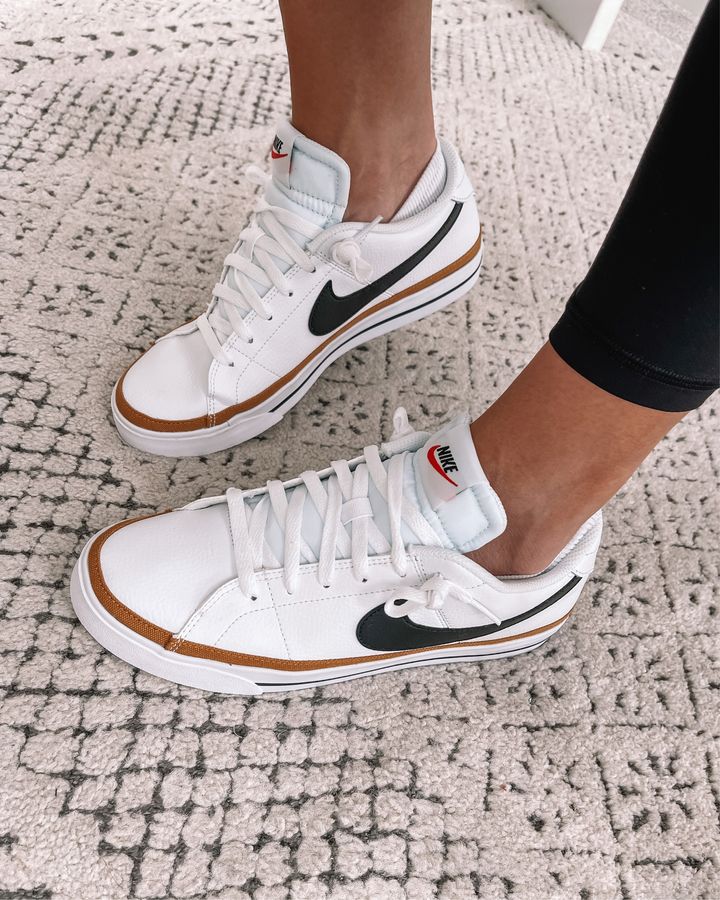 The cutest basic bump-friendly dress and I love the side slit – not to mention the straps are adjustable. True to size, wearing a S.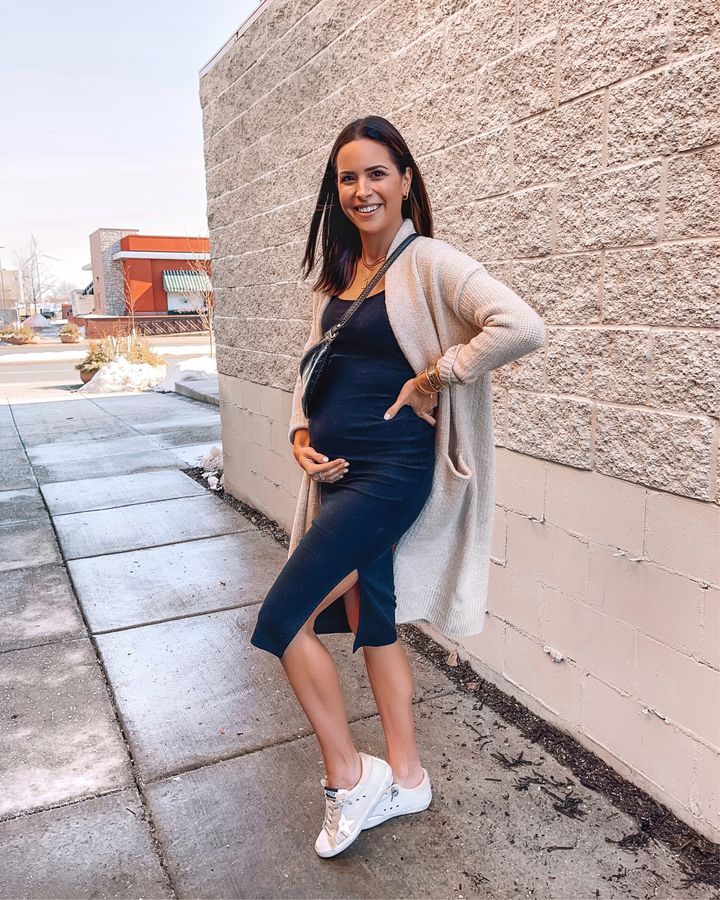 A dupe for the FP quilted jacket! I sized up to a M for a roomier fit. 🙂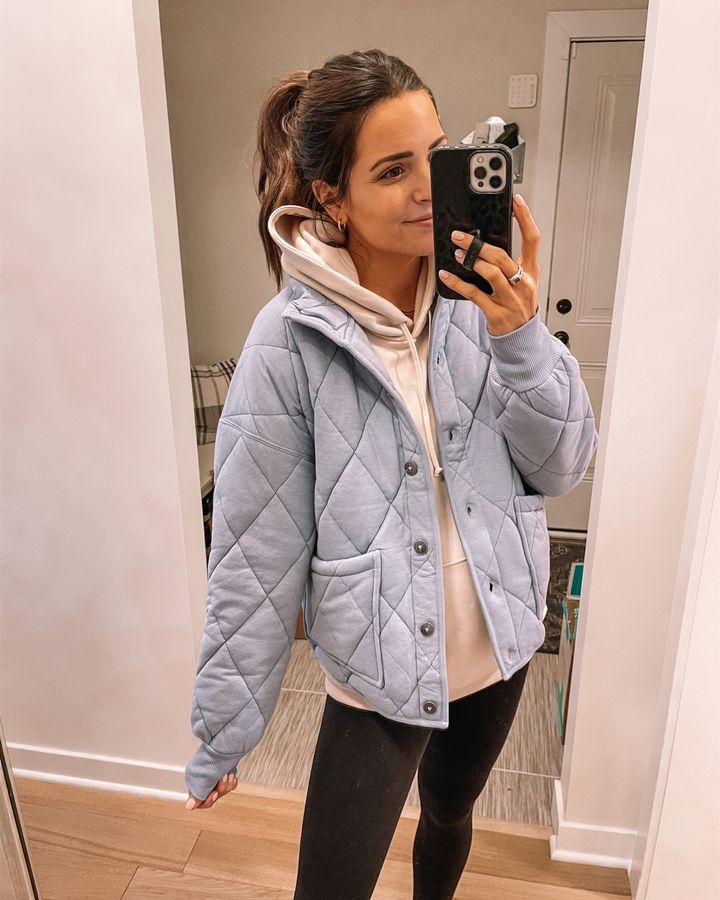 These baskets were a hit this month! Although there is a slight hay smell to them when you first get them, it fades away. Comes in a set of 3, and different sizes so you can store all kinds of things. We use them for some of Keldon's toys.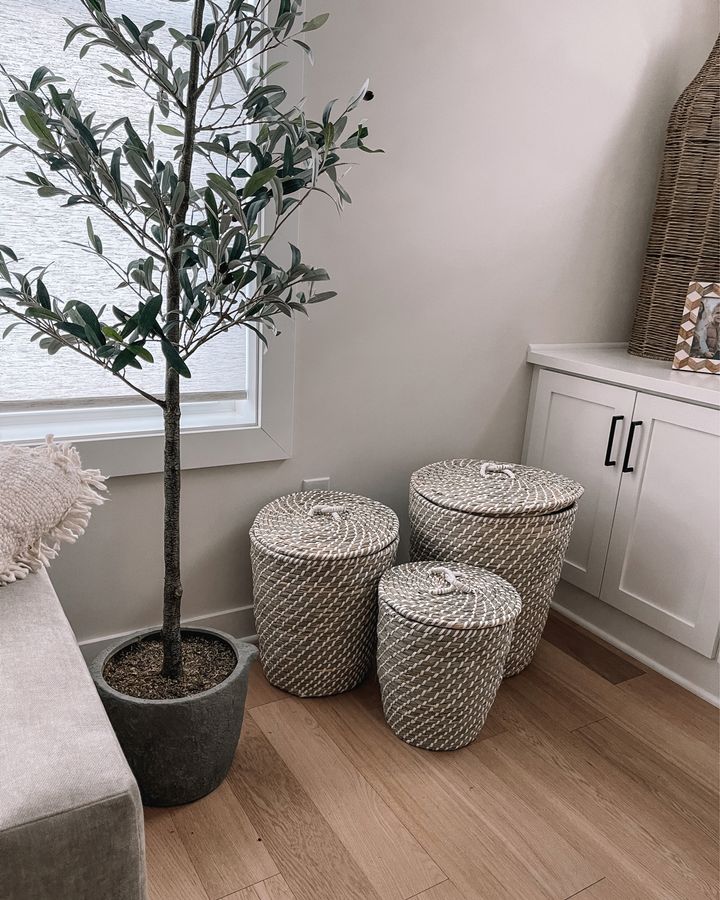 The only pair of maternity jeans I've found that I liked this pregnancy! They're affordable and comfortable. With sizing, I sized down from my normal pre-pregnancy size to a 0 – lots of stretch, so I definitely recommend sizing down.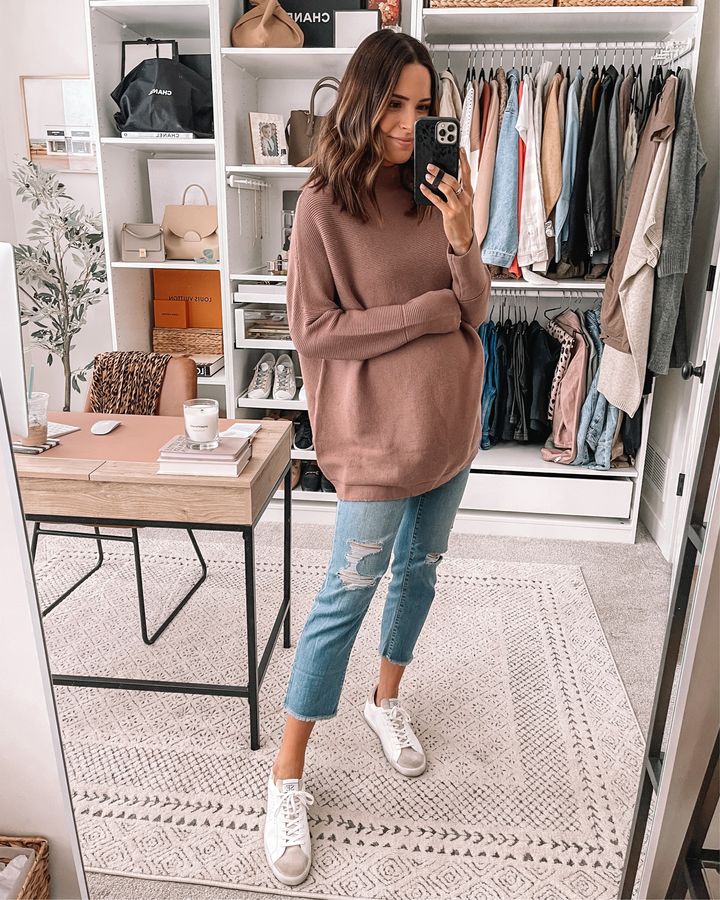 I am not surprised that this bra has made it to the top 10 this month… pretty sure it makes it every month! My all-time favorite bra for everyday wear. True to size (same as Victoria Secret sizing for reference).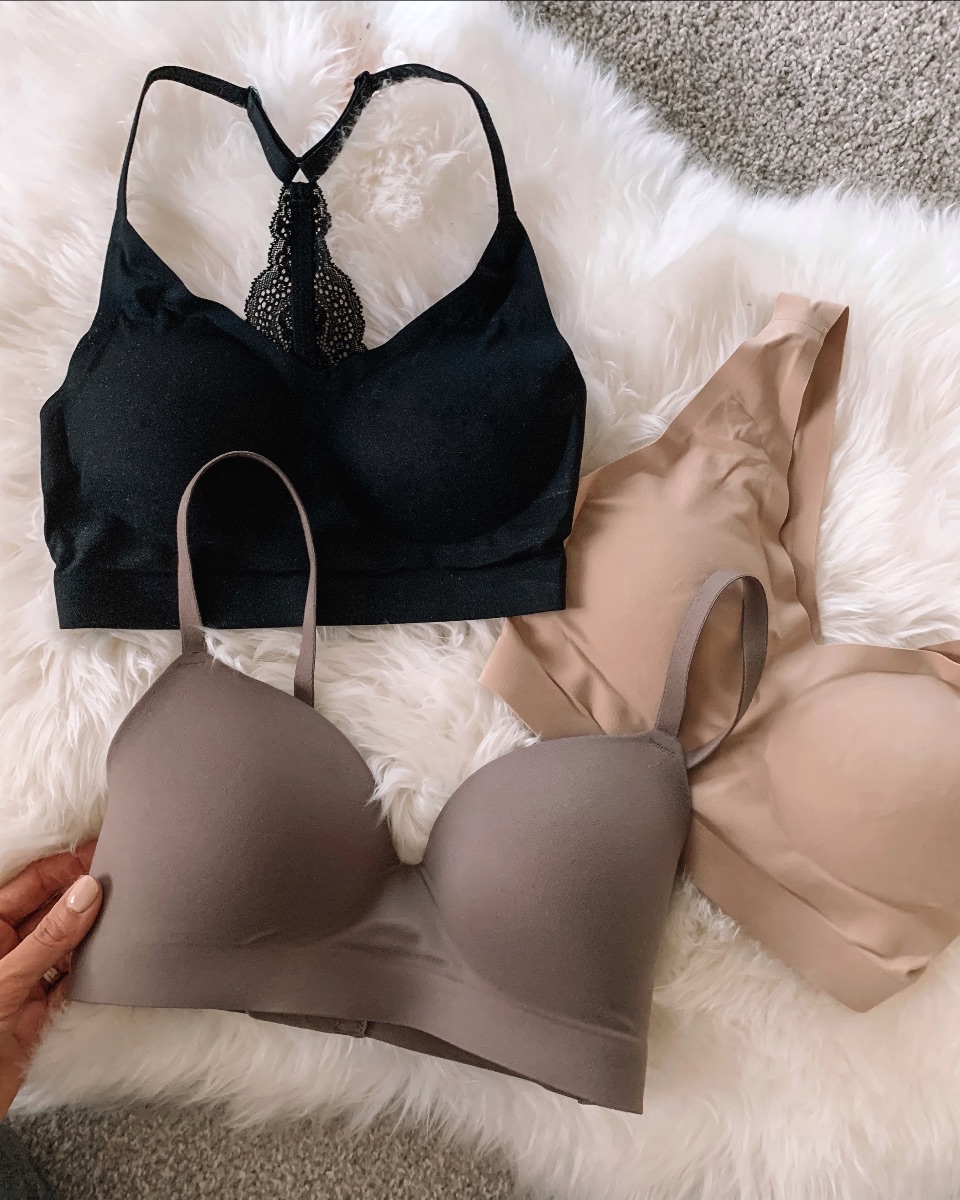 This is such a cute daily wear ring. It is handmade, so you can customize it to your sizing and choose from either gold, rose gold, or white gold.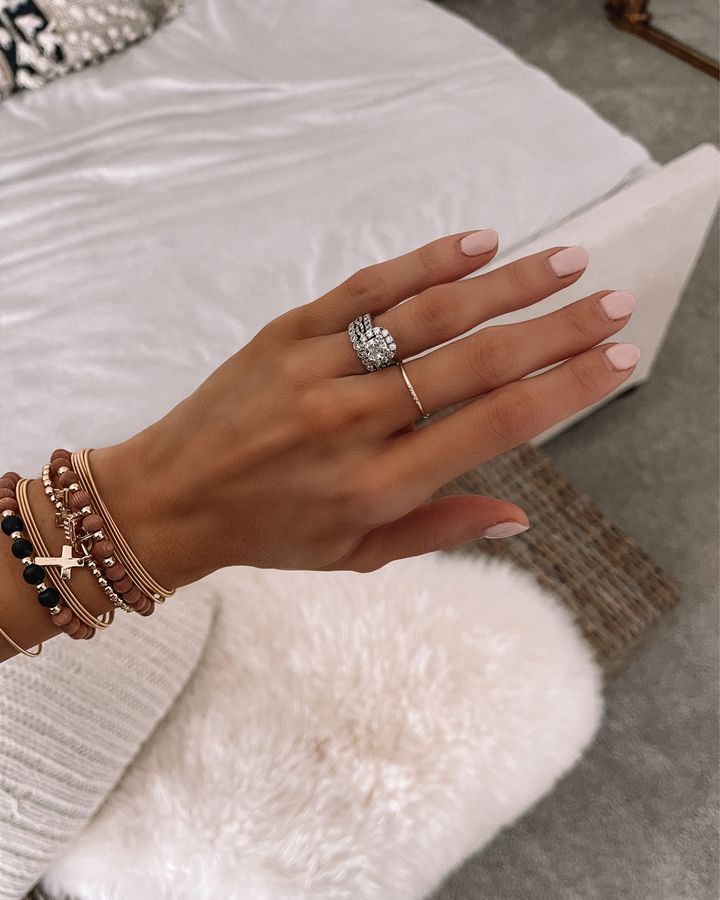 The best maternity tank top! I love this one because it's long, and doesn't have the ruching as most maternity tops do. I bought my pre-pregnancy size, S. Comes in more colors.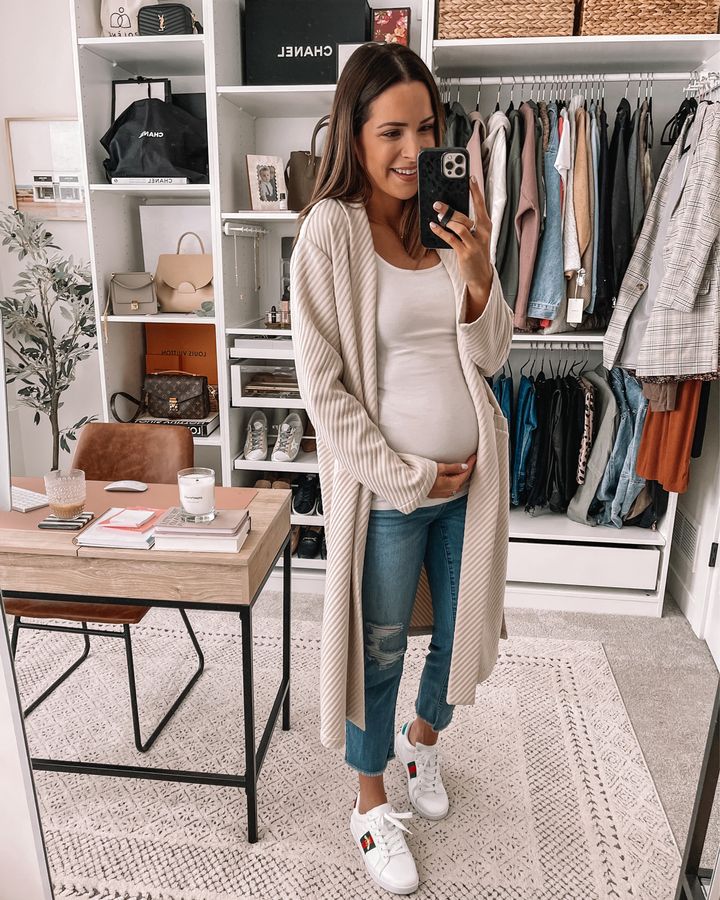 These faux-fur sandals are super cute, soft and comfortable! Perfect house shoe for the spring and summer. You could actually wear these out if you wanted, too! Under $50 right now, and true to size (size up if in between).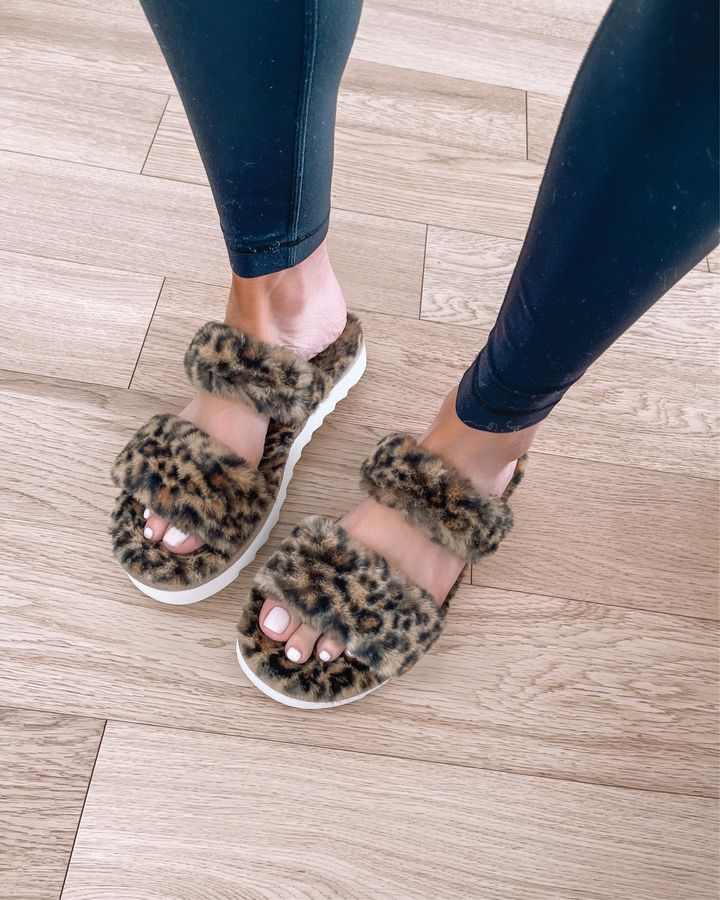 Last, but not least – my office desk! It's small but very efficient. Comes with 2 pull-out drawers for storage and a 'trap door' in the back of the desk to hide cords.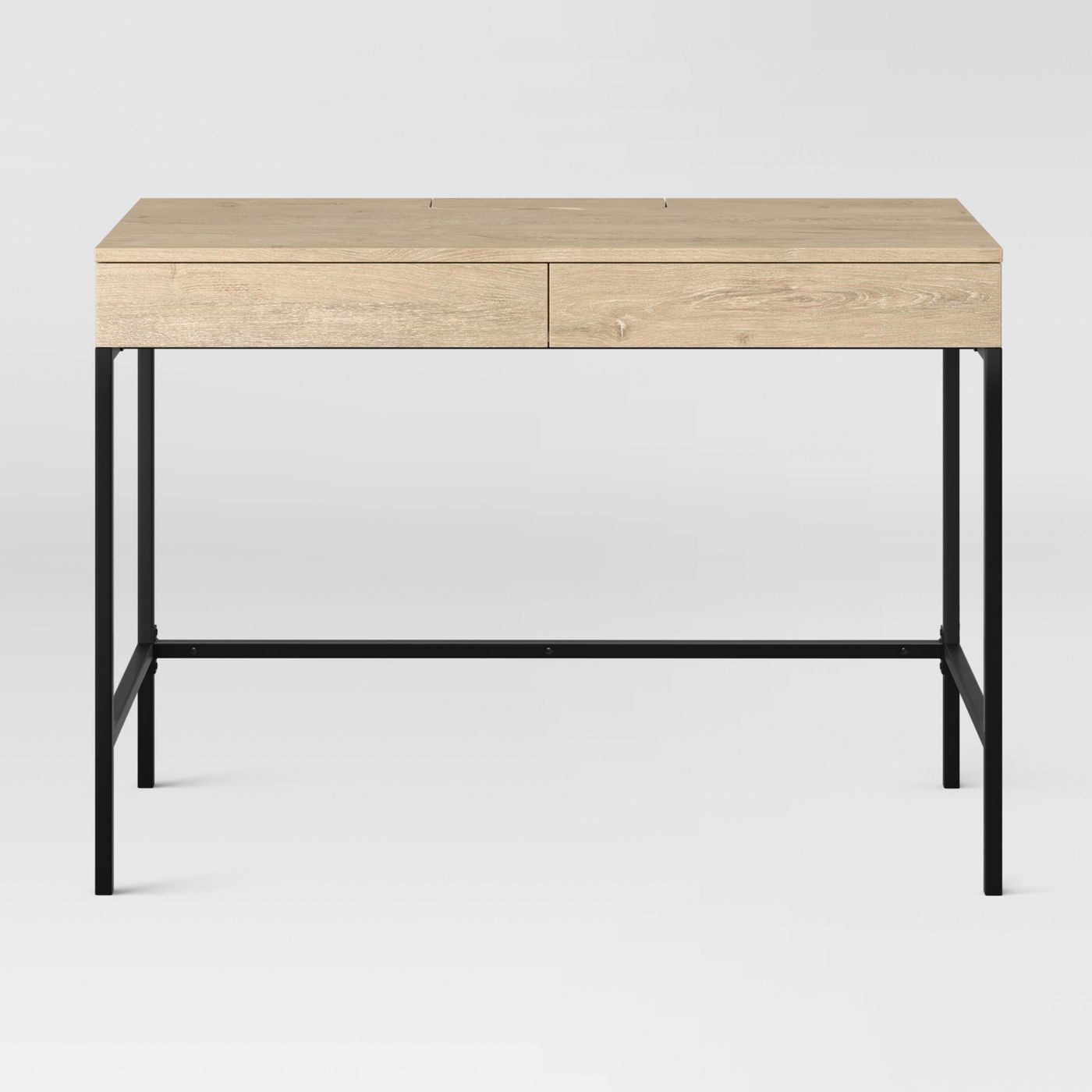 -T