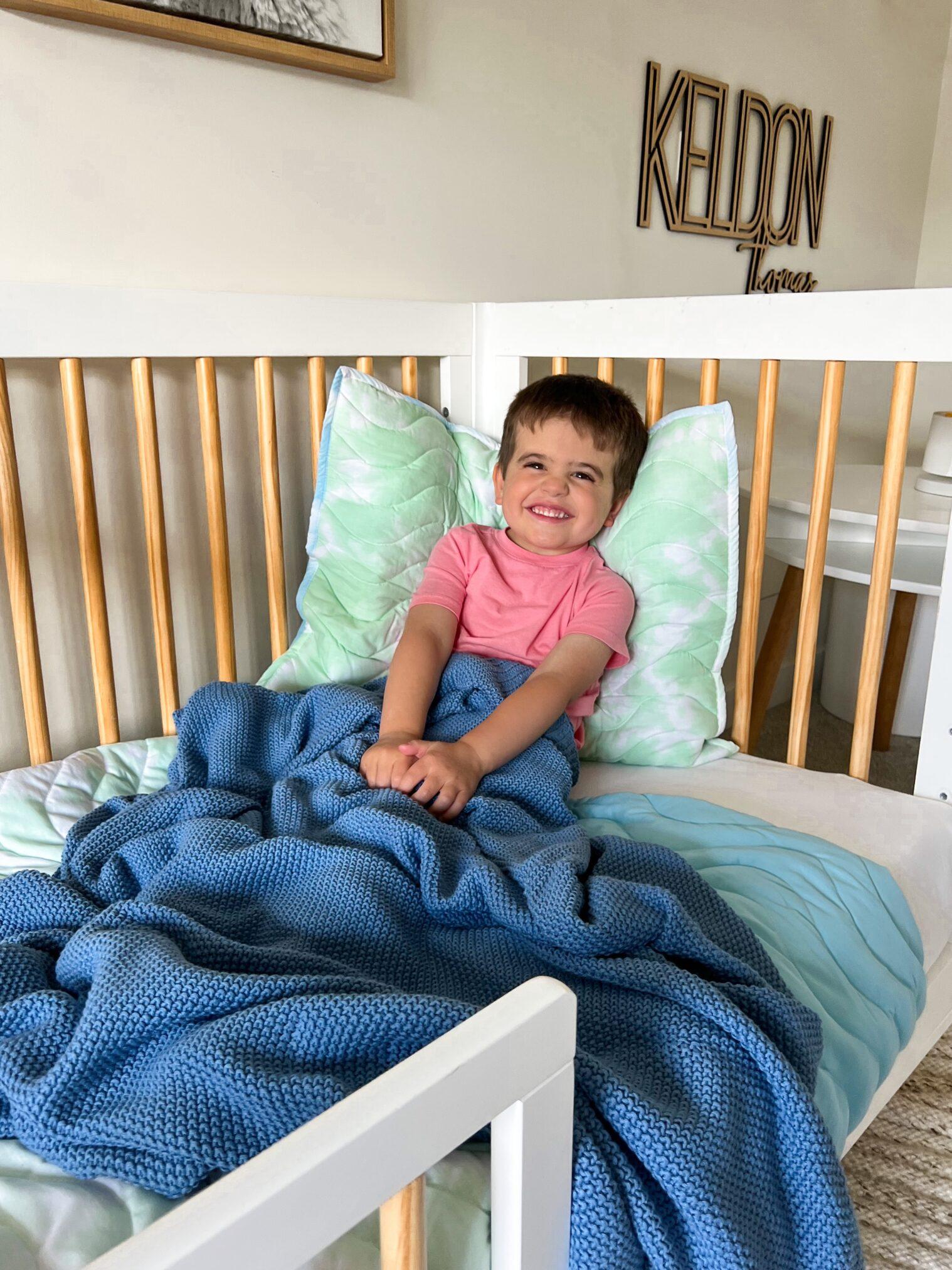 I spruced up Keldon's bedroom and the boys' bathroom with some new items from the Gap Home Kids exclusive collection, available only at Walmart! If you love GAP Kids, you're sure to LOVE Gap Home Kids with fun, high- quality bedding, bath, & decor items at Walmart's incredible value! Prices range from $16-79, and items were made with sustainability in mind. I am honestly so impressed with the quality, and everything we purchased is made of soft, organic cotton!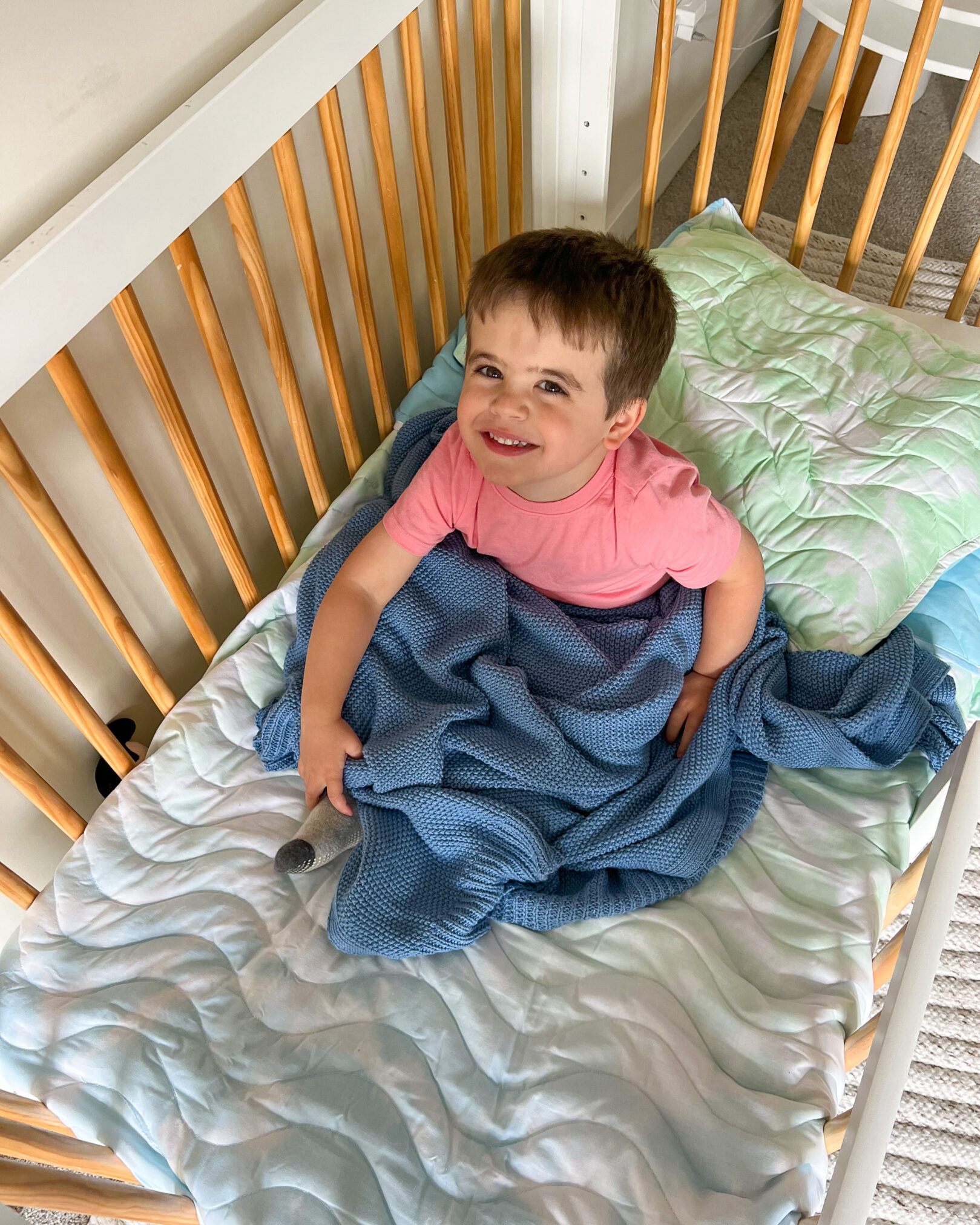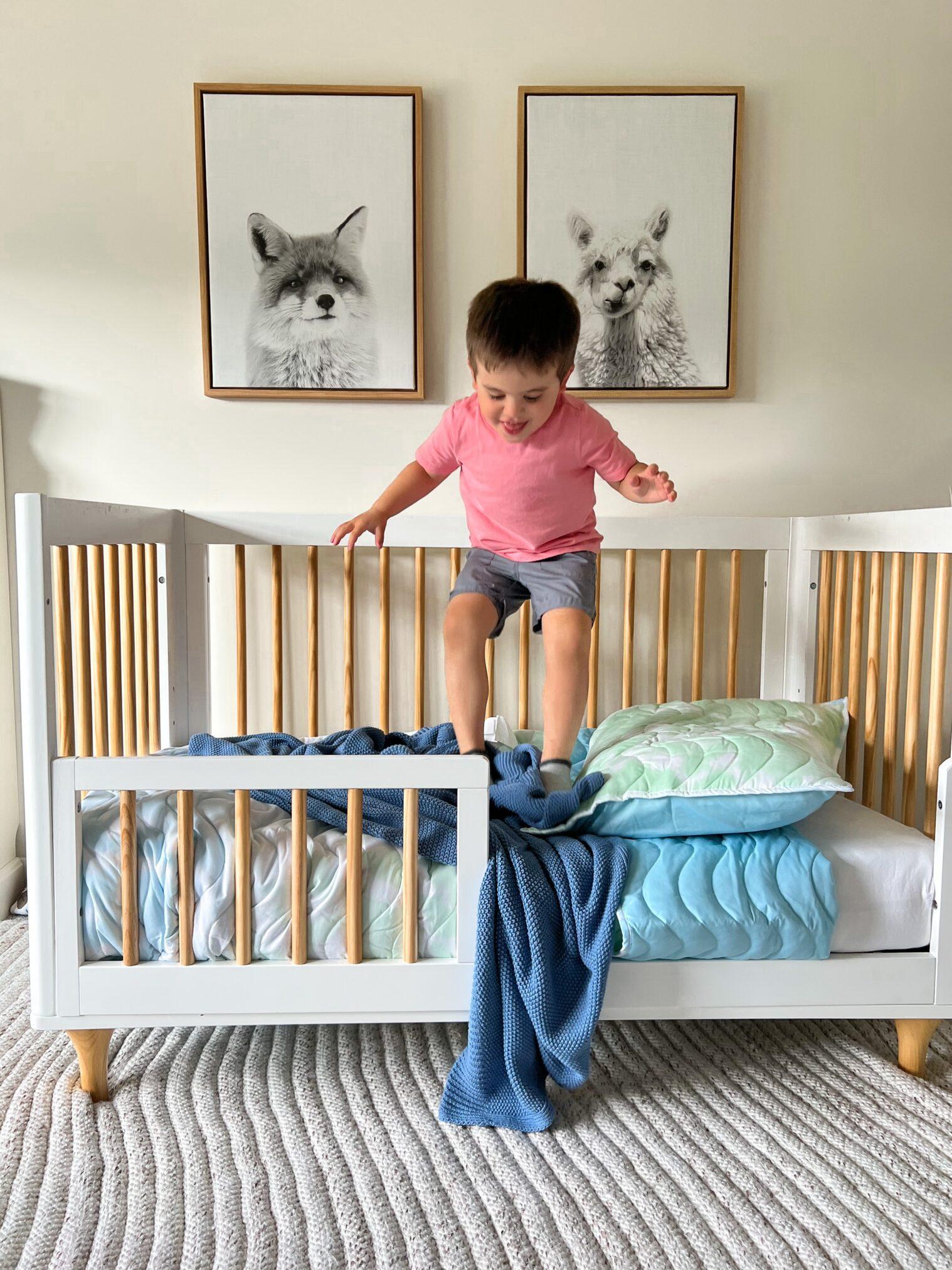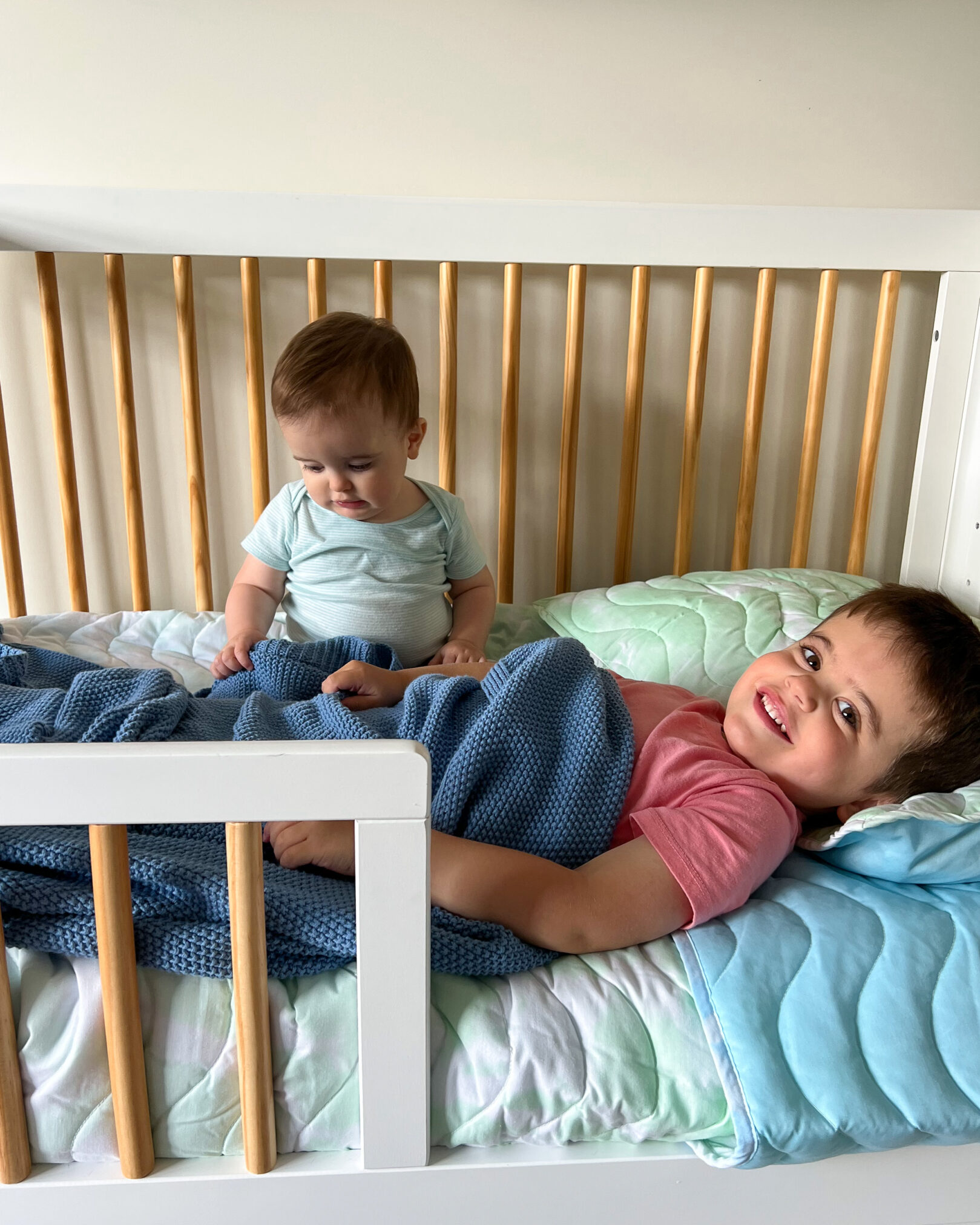 Keldon has been a huge fan of the tie dye quilt and knit throw blanket, and to be honest, so has the entire fam! It's Keldon's first "big boy" bedding item, and we love snuggling up in it when reading stories together at bed time! Both the quilt and throw blanket come in additional colors as well.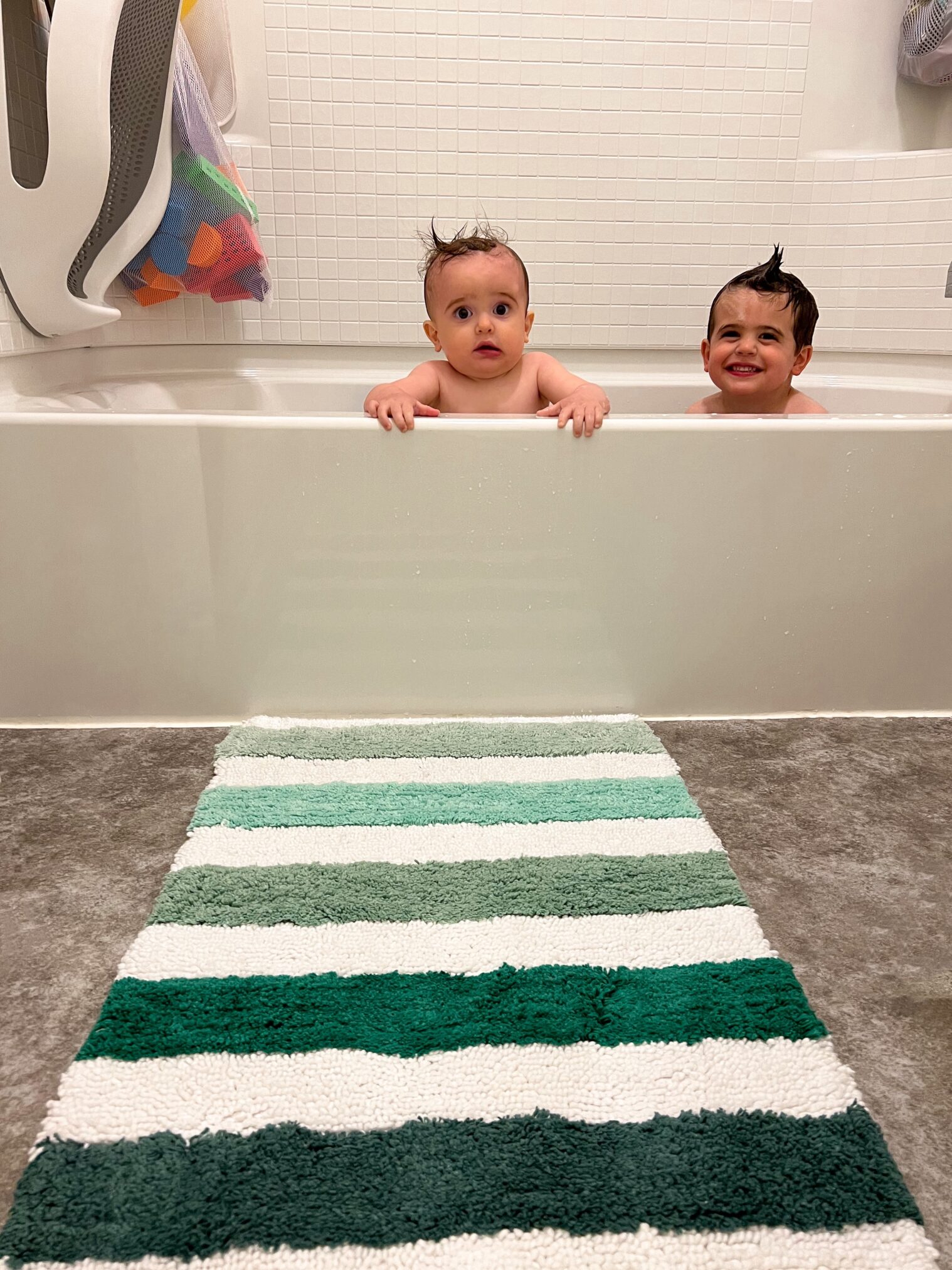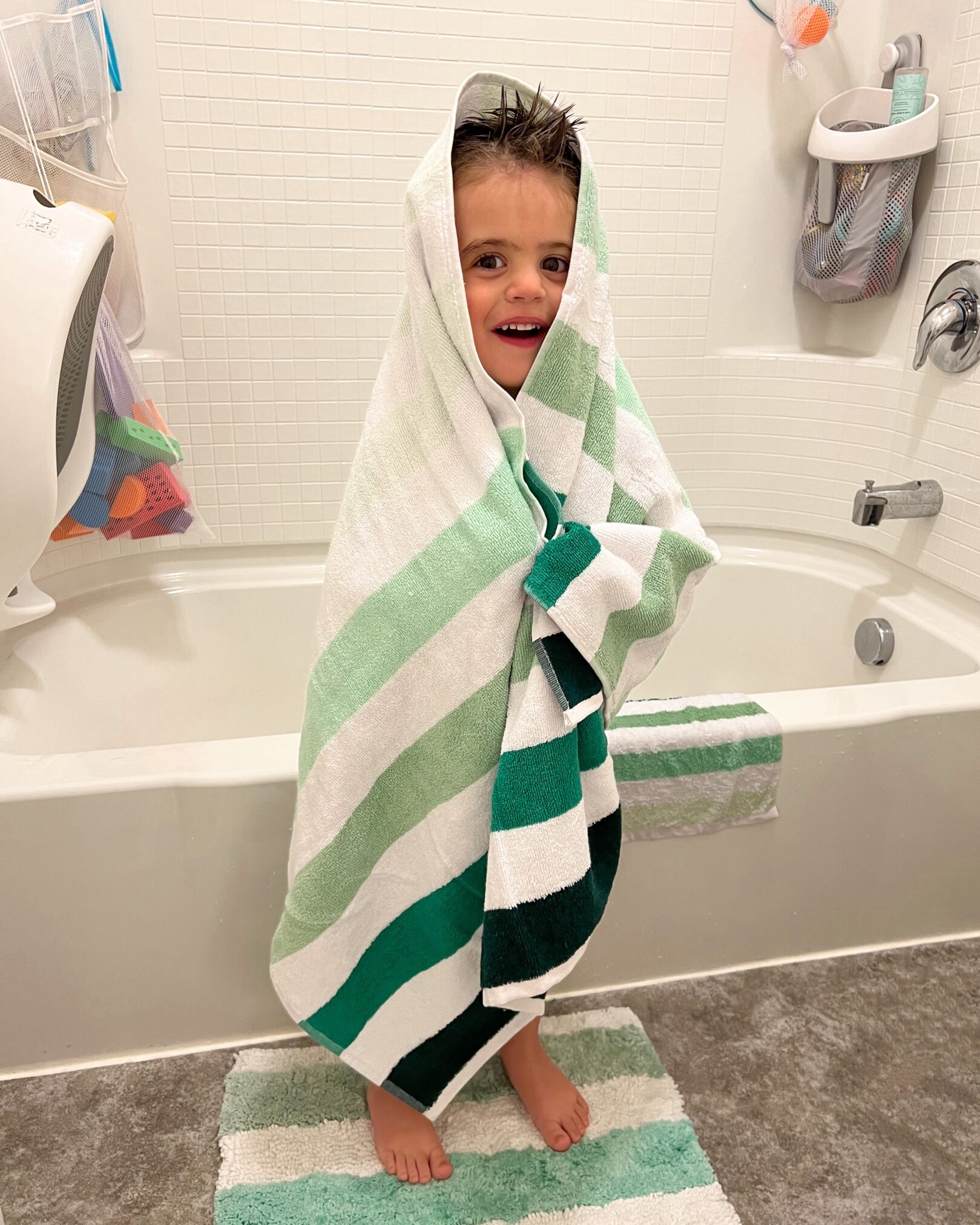 The ombre stripe 6 piece towel set and bath mat we purchased are so soft, cute, and just the pop of color we needed in the boys' bathroom! We got a bath mat to match. There are more colors & patterns available, including coordinating shower curtains and window curtains.
If your kiddos are in need of a little refresh in their bedroom and/or bathroom, I highly recommend checking out the Gap Home Kids collection @ Walmart! 🙂
-T
A big thanks to Walmart for partnering on this post. As always, all opinions are my own.