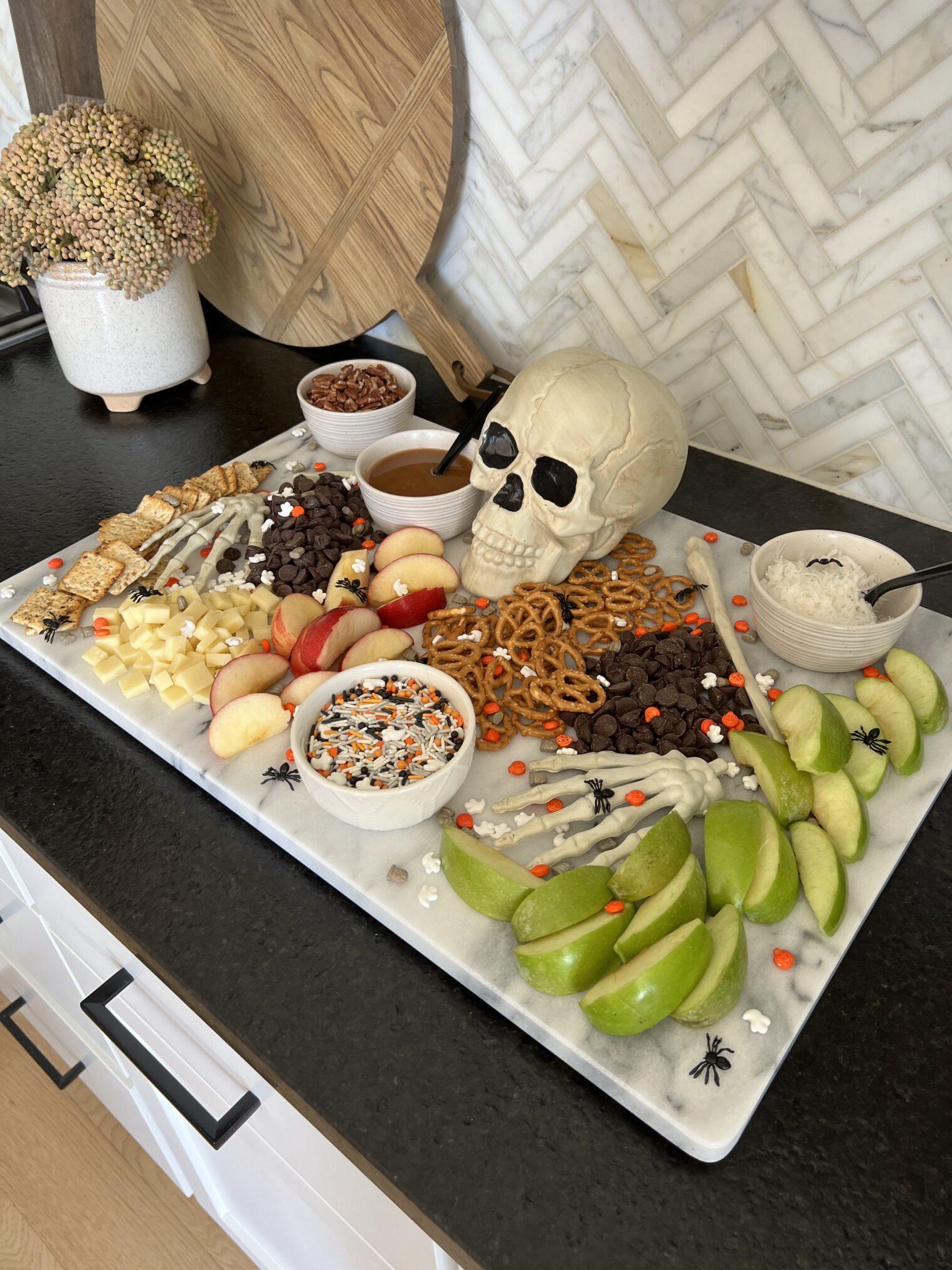 Fall and spooky season are here, so I wanted to share a fun Halloween-themed sweet & salty snack board to make for your family and friends! I love making charcuterie boards when we host, but it can really add up quick! So here's a tip: we save money without compromising quality by purchasing Walmart private label brands! Sourced ethically, environmentally conscious, and organic solutions are available to you always at a low-price. I purchased all of these grocery items (and the fun bag of bones and little spiders for decor) from Walmart, and all grocery items are by Walmart's private label brands Great Value and Marketside. And guess what? We found Tom's new favorite cheese after this grocery trip: Great Value Sharp White Cheddar for the win!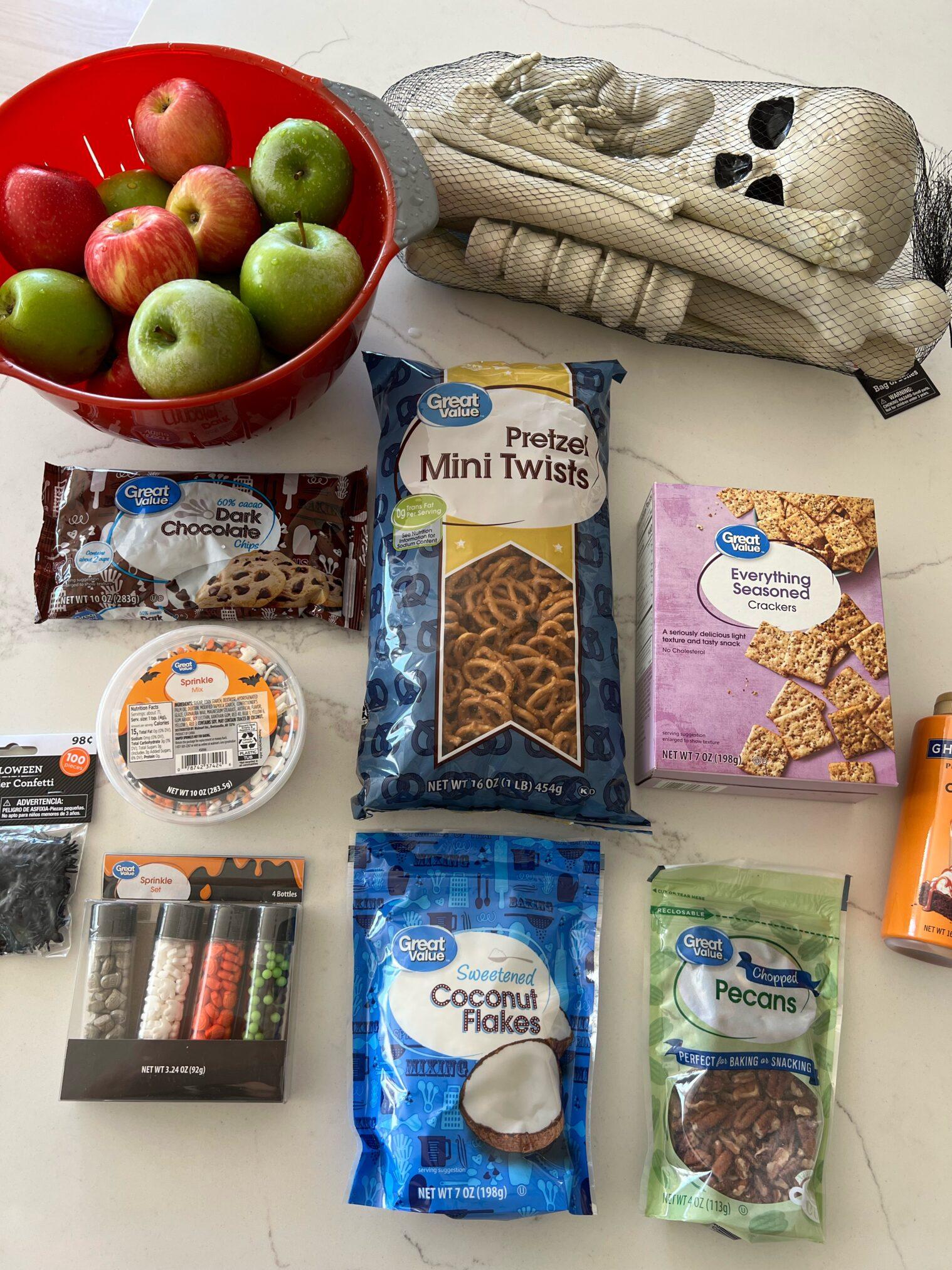 Fall is the best time for caramel apples, so I added some sliced organic apples, caramel sauce and some extra dessert fixings- Halloween sprinkles, dark chocolate chips, shredded coconut, and pecans. Delicious!
The whole fam enjoyed this board, and Keldon especially appreciated the Halloween flair. 🙂
-T
A big thanks to Walmart for partnering on this post! As always, all opinions are my own.