It's almost here!! My FAVORITE sale of the year… the Nordstrom Anniversary Sale 2019, commonly referred to as the "NSale"! There is so much hype around it, and for a pretty dang good reason: Nordstrom Anniversary Sale releases hundreds of BRAND NEW pieces for the fall and winter season ahead and some amazing summer-to-fall transitional pieces that are discounted up to 70% off, and will go back up in price after the sale is over (August 5th). You can expect to see pieces from my favorite brands like BP., Leith, Sam Edelman, Tory Burch, Free People, Caslon, BlankNYC, Barefoot Dreams, Charlotte Tilbury, t3, and more!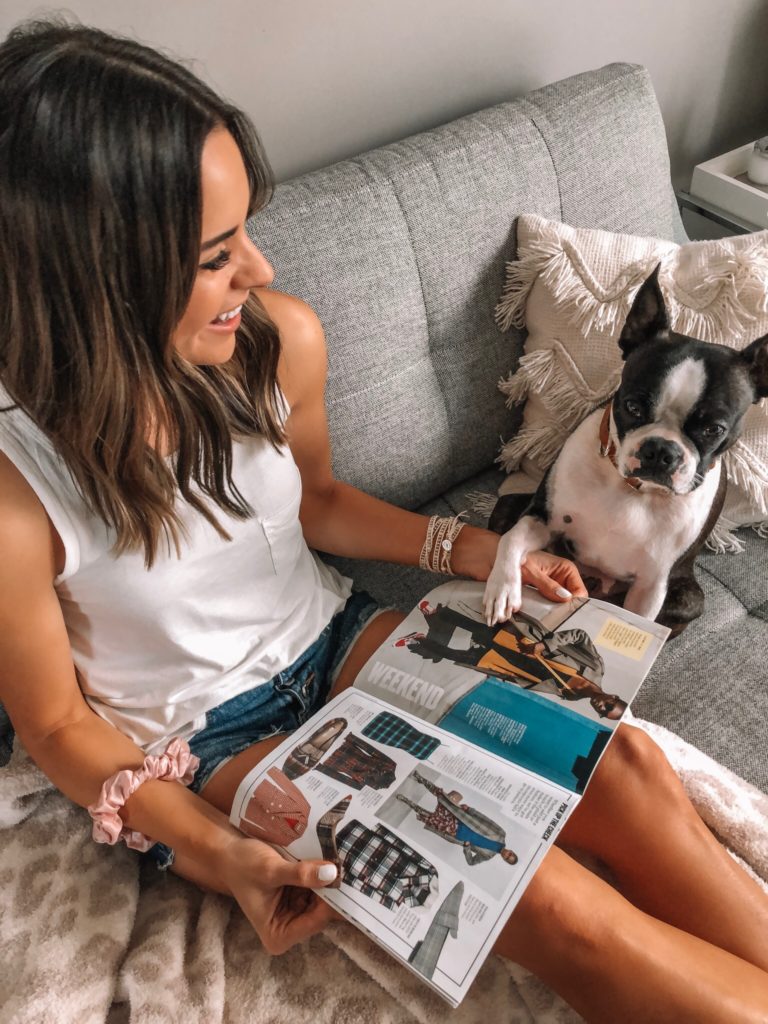 The NSale includes hundreds of brand new pieces for women, men, beauty, home, and kids & baby, and it can get overwhelming fast! Please allow me to me your guide this year, as I will be taking the time to dig out all the good stuff! 🙂 This will be my 4th year shopping the NSale, and the 3rd year as a blogger, so I like to consider myself a pro NSale shopper. 😉
WHEN CAN I SHOP THE NSALE?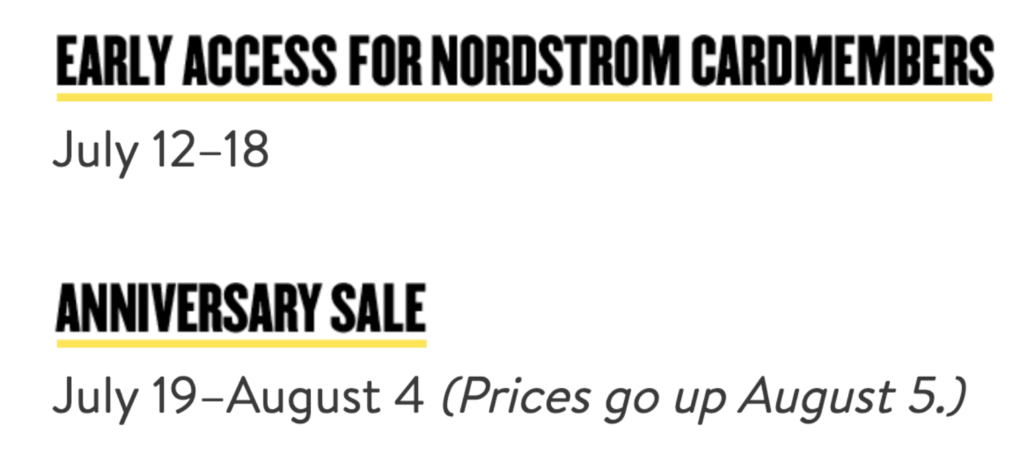 I will be sharing a full round-up of the pieces I picked out bright and early on the 1st day of Early Access at 11:30PM CST on July 12th. This includes a try on (I will be at pre-shop this year!), as well as my online selects that weren't in store. Early access shoppers get to shop the sale 1 whole week early, before it opens to the public. In order to shop Early Access this year, you can apply for a Nordstrom Credit Card HERE to make sure you score the best deals before Public Access! A lot of the good stuff gets wiped out of stock during Early Access, so I highly recommend signing up for a card. I've had a card for years now, they are simple to pay off, and you also get rewards from using it. Right now, Nordstrom is offering a $60 Bonus Note now through July 10th if you sign up for a card! That's $60 of free moula to shop at Nordstrom with, yay!!
SHOULD I SHOP THE NORDSTROM ANNIVERSARY SALE IN STORE OR ONLINE?
The stores get very busy (and very unorganized with people constantly trying on items), so to save time and get what you are looking for the quickest, definitely shop online! I will be shopping online at 2:00 am CST when it goes live… dedication right there, lol! Nordstrom always offers free shipping and free returns, so if something doesn't work, you can send it back with the shipping label it came in. If you are unsure about sizing, I recommend grabbing the 2 you are considering, just in case they sell out. Nordstrom also offers very reasonably priced expedited shipping if you need it fast. If your local Nordstrom carries what you are looking at, you can also choose buy online and pick up in store at no cost!
WHAT'S YOUR STRATEGY TO SHOP THE SALE?
Previewing the CATALOG – Please note, these aren't even close to all the items that will be offered – hundreds and hundreds more will be releasing! In fact, year after year, I'm never really impressed with the catalog sneak peeks, as they focus mostly on higher end and trendy items. I promise you won't be disappointed with the whole selection when the sale kicks off! It's a good idea to take a look though, in case there are any you want to note to purchase when they launch the sale!
Make a shopping list of what you need for the fall and winter ahead – Cardigans, boots, booties, sweaters, jackets, and a GOOD pair of denim that will last you years (designers like AG Rag & Bone, and Citizens of Humanity are included) are always at the top of my list! I also love to take advantage of the exclusive beauty sets (lip kits, limited edition palettes, etc.) that are offered during the sale!
Prioritize your list, and shop those items first. Cardigans and boots/booties always sell out the quickest – and are definitely highest on my list!
Let me be your guide! Like I mentioned above, I will be covering the sale a ton, sharing try-ons, reviews, sizing guides, etc. Last year, it took me 3+ hours to go through all of the pages on the website of the sale, so it can get overwhelming real quick! I'll narrow down the best of the best. I also greatly appreciate when you guys shop through my links! It means so much and the small commissions I make from you shopping my links help run my blog and support my family. If you ever need my suggestion on pieces you are looking for, I am always happy to help! Feel free to comment on any of my Nordstrom Anniversary Sale blog posts, Insta and Facebook posts, DM me, or email me at

[email protected]

(quickest way to reach me)!
The count down is on… T minus 5 days!!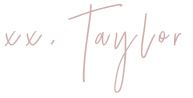 Still shopping for summer? Shop my Nordstrom summer mark-down favorites below!