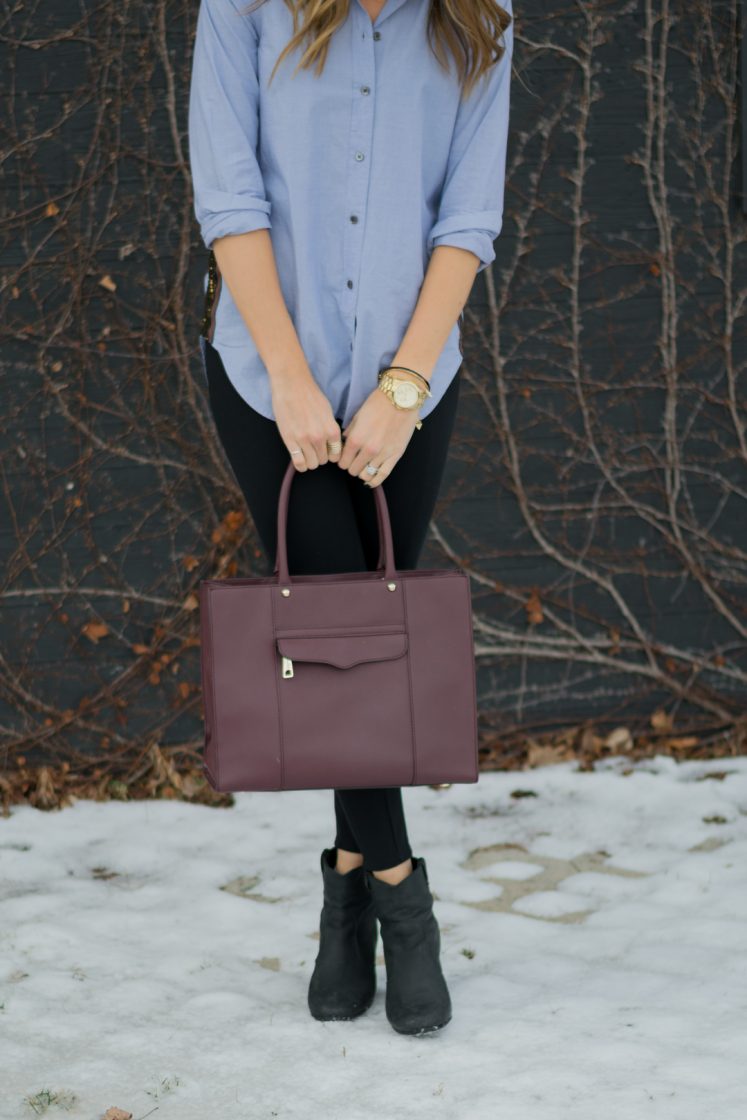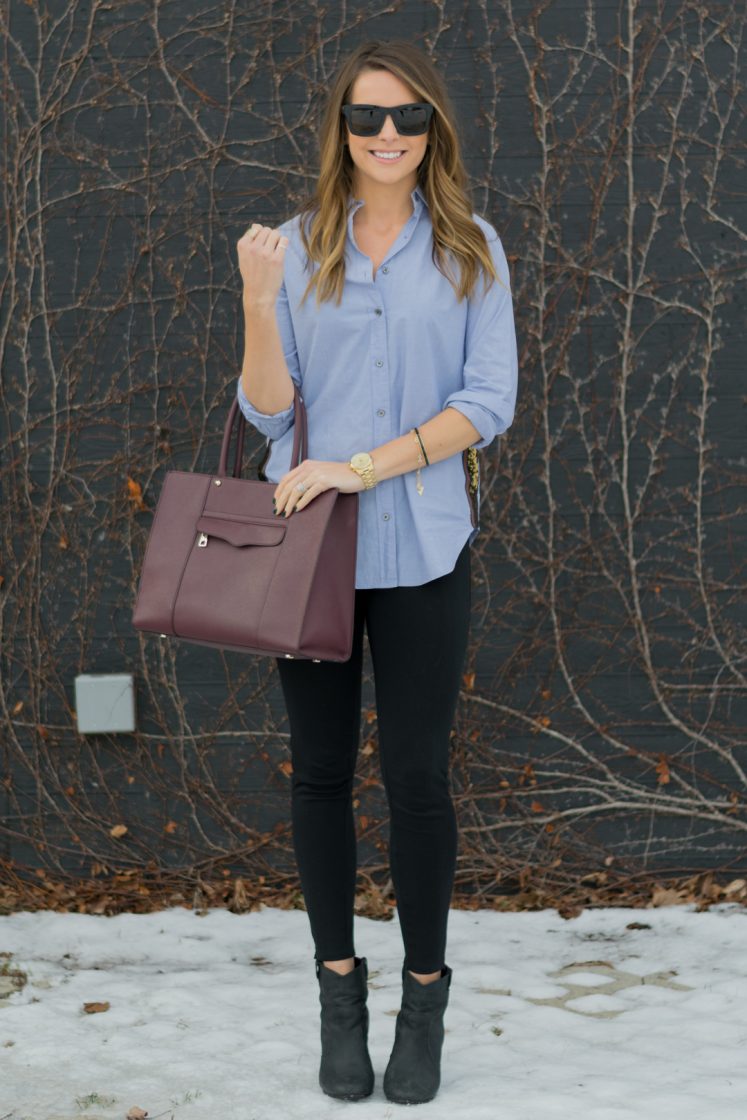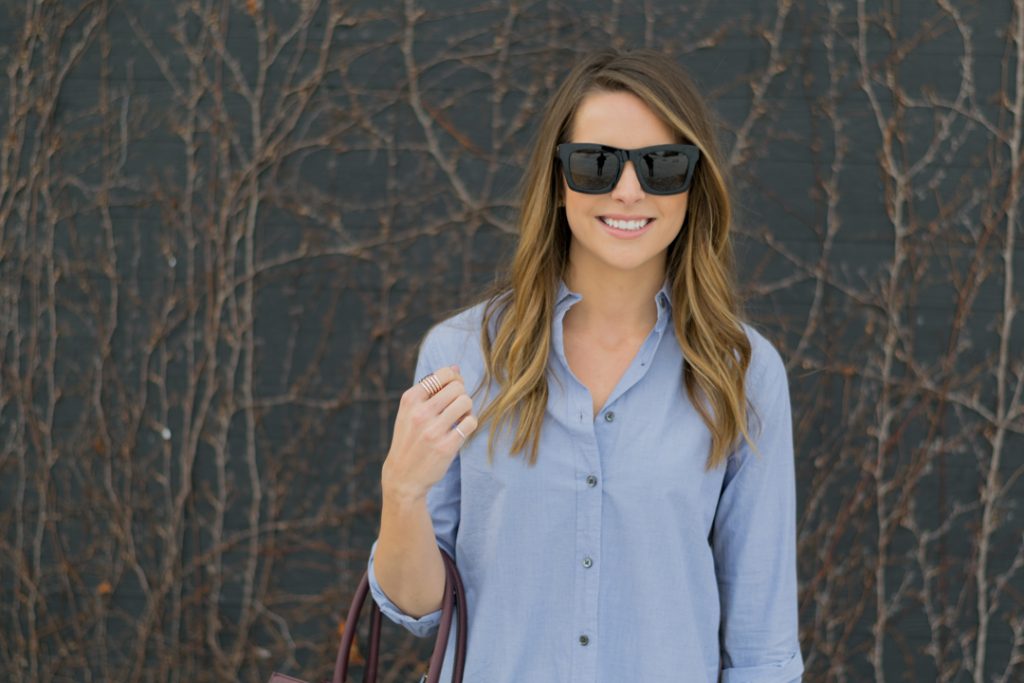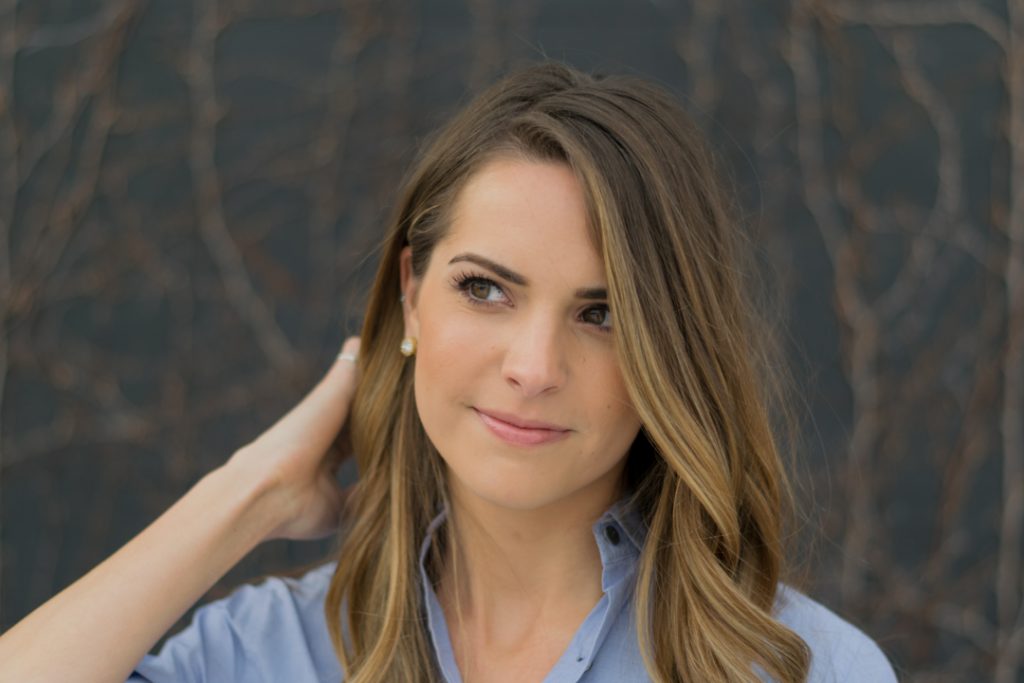 Shirt: J.Crew (last season – this year's Factory version here) | Bag: Rebecca Minkhoff Medium 'MAB' Tote | Pants: Express | Sunglasses: Electric Visual | Earrings: Stella & Dot | Watch: Michael Kors | Bracelets: House of Harlow and Kate Spade | Booties: Steve Madden (last season, similar here and here) |  Lipgloss: NARS 'Chelsea Girls' 
---
I love putting unique and unexpected color combinations together in an outfit. It allows me to get creative with my look and use different pieces in my closet in new ways. While I can be a repeat offender with my outfits (and there's noting wrong with that! ;)), I just get more excited when I wear an outfit that I haven't worn before!
I paired this blue button-up shirt (with hidden sequin-stripe detail on the sides!) with my maroon/wine colored Rebecca Minkoff tote. The colors are both muted, making this a perfect outfit for the fall and winter seasons. When you wear a bold color combo, try to keep your other pieces neutral so that you don't create too much noise with your outfit. I chose to wear black skinnies, booties and sunglasses for my neutrals to pull the rest of the look together.
Other color combo ideas:
Blush + Maroon (I wore this in my Instagram post today!)
Forest green + Royal blue
Gray + Peach
Red + Pink (Perfect for February!)
Ivory + Navy
Thanks for stopping by! 🙂 What unique color combination will you try this season?
xx
SHOP THE LOOK: