We recently started a routine home maintenance program with Kura Home, and our only regret is not doing this sooner. Our house is the biggest investment we have made in our lives, so I want to do anything I can to protect it!
When we moved into our house, we had an orientation where we were told about all the routine maintenance that had to be done on our furnace, air exchanger, etc. We had every intention of keeping up with everything, but in the shuffle of life, it is easy to put it off. Our Kura technician walked through everything he would be doing for our home, and there were multiple tasks that he brought up that we had forgotten from our home orientation… (oops)! The way we are thinking of it now, is that it's like an oil change for our home. It gives peace of mind that the maintenance is being done and more importantly, done correctly. I trust the professionals to change the oil on my car, just like I am now trusting Kura Home to keep our house running smoothly and efficiently!
The team at Kura will customize a plan for your home and you pay based off what fits your needs:
Kitchen
During our walkthrough with our technician, we realized that we were not doing a lot of maintenance on our appliances. To prolong the life of your fridge, it is important to clean the coils, and I had never even heard of doing this (see before and after photos below). They also cleaned the fan in our hood and deep cleaned our dishwasher. They cleaned and sealed the countertop granite as well, which is something that we have been putting off.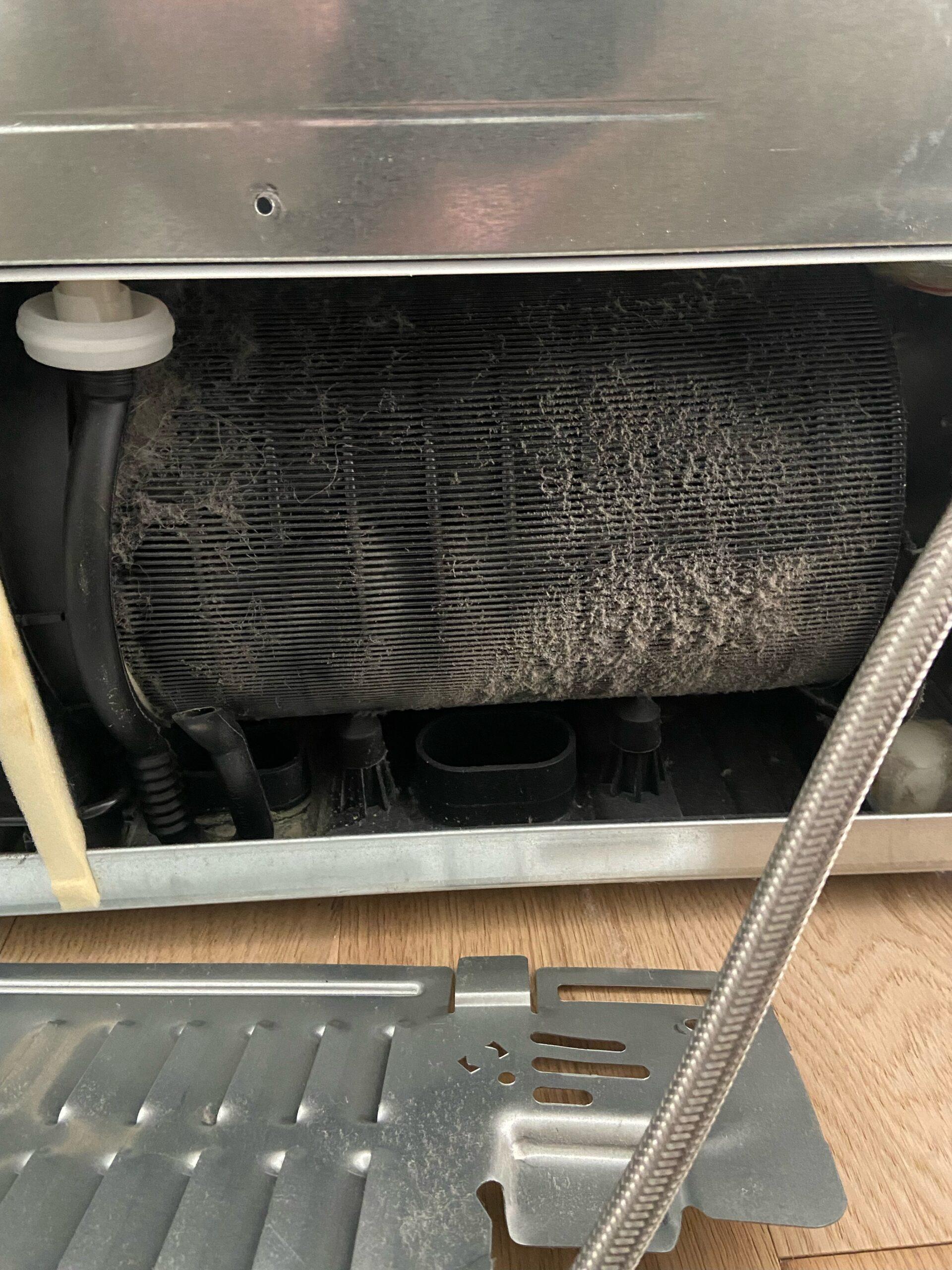 Laundry Room
We had Kura out this summer to clean our air ducts and they also cleaned out our exterior dryer vent. It was almost complexly clogged and made sense of why our clothes with taking three dry cycles to dry (face palm). Even though this is something we should have figured out ourselves, we didn't. Now they will keep that clean as part of our maintenance plan. They also used a special vacuum attachment to remove all the excess lint from our dryer. The lint trap may or may not have had a hard time getting put back in place due to lint build up… A lot of this is kind of embarrassing on our part, but we come by it honestly that we are not the best at appliance maintenance, and that's where Kura comes in.
Utility Room
This is where I was expecting most of the work to be done as part of the plan. This ended up being true, and the other areas were a bonus. Tom was good (well maybe decent) at changing the furnace filter timely. However, beyond that, we had neglected or forgot to keep up with other tasks. Kura cleaned our air exchanger and as the picture below shows, it was overdue. They also replaced our humidifier filter. The technician told us he had seen worse filters, but the way he said it made us realize it was long overdue… He also cleaned out the sentiment in our water heater, which was nowhere near on my radar, but is very important to avoid serious issues.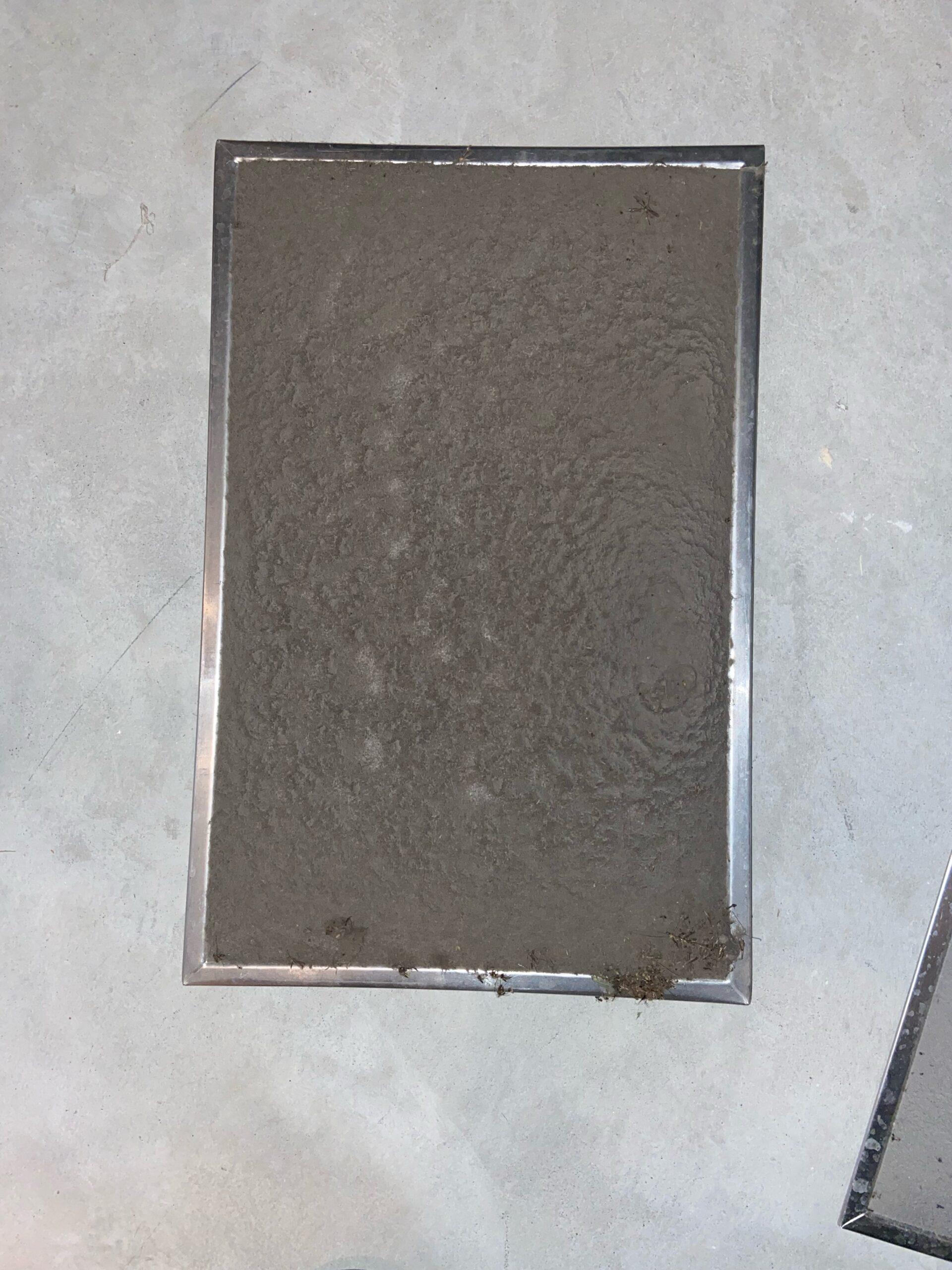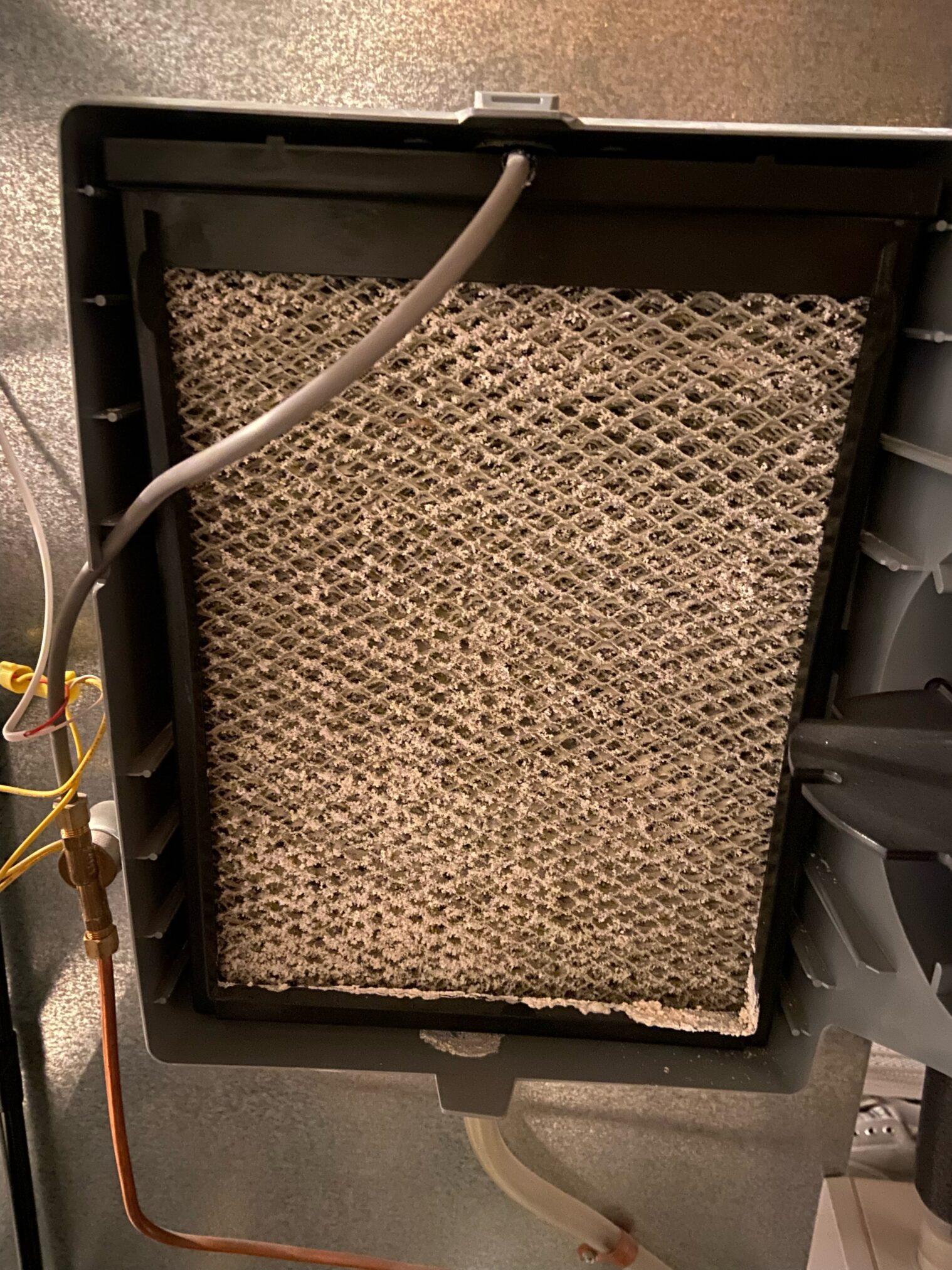 Misc.
On top of the rooms listed above, our plan includes other various items. We didn't have a fire extinguisher, so as part of our plan they provide one and make sure it is in good shape each visit. You can also have them change smoke alarm batteries, replace light bulbs clean and reverse the direction of ceiling fans (another task I didn't know had to be done).
The technician we had was very knowledgeable and kind. He had a kind way of not making us feel dumb, even when we both knew we were forgetting to do a lot of maintenance around the house. When he left, there was a sense of relief knowing that we were back on track with our house and won't have to worry about what we are forgetting to do in the furnace room and beyond!
If/when you are ready to fill out a form to have a FREE estimate completed in your home, check them out here!
-T