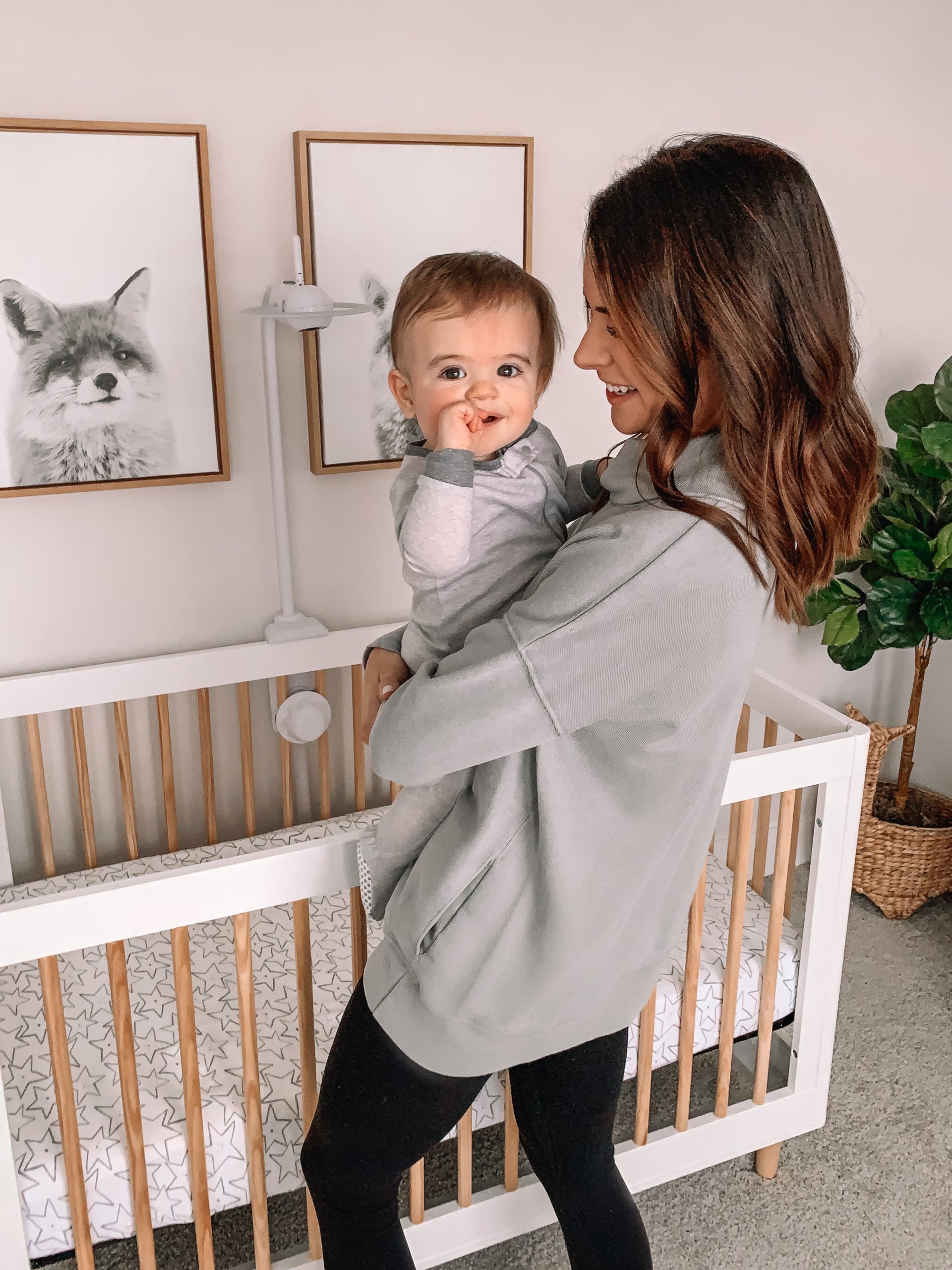 Happy Sunday! I've been looking forward to sharing some exciting news with you guys: Walmart just launched a new line of 100% organic bedding, Little Star Organic Nursery! It's their new collection of soft, breathable and cute bedding consisting of crib sheets, changing pad covers, receiving blankets, swaddle blankets, quilts and burp cloths. They have a variety of colors and prints for neutral nurseries, girl nurseries and boy nurseries. They also have a Little Star line of baby sleepers and clothing! All organic at affordable prices, only at Walmart.
We picked up the 2 pack of crib sheets in the Gray/Little Dreamer color (also comes in this 3-piece set!) and the 2 piece set of footed pajamas to match, and are so happy with the softness and how well they wash. I am especially happy with the bedding – it actually blows some of his other crib sheets we own out of the water!! And I love that they are made of pure organic cotton that are eco-friendly and soft & breathable for Keldon's delicate baby skin. And you can't beat $19 for a 2-pack! I will be checking out their blankets and quilts as well, and would recommend any mama working on her registry to put Little Star Organic Nursery bedding on their registries! The footies and clothes are great, too – soft and lightweight, and also made of 100% organic cotton!
Click to shop: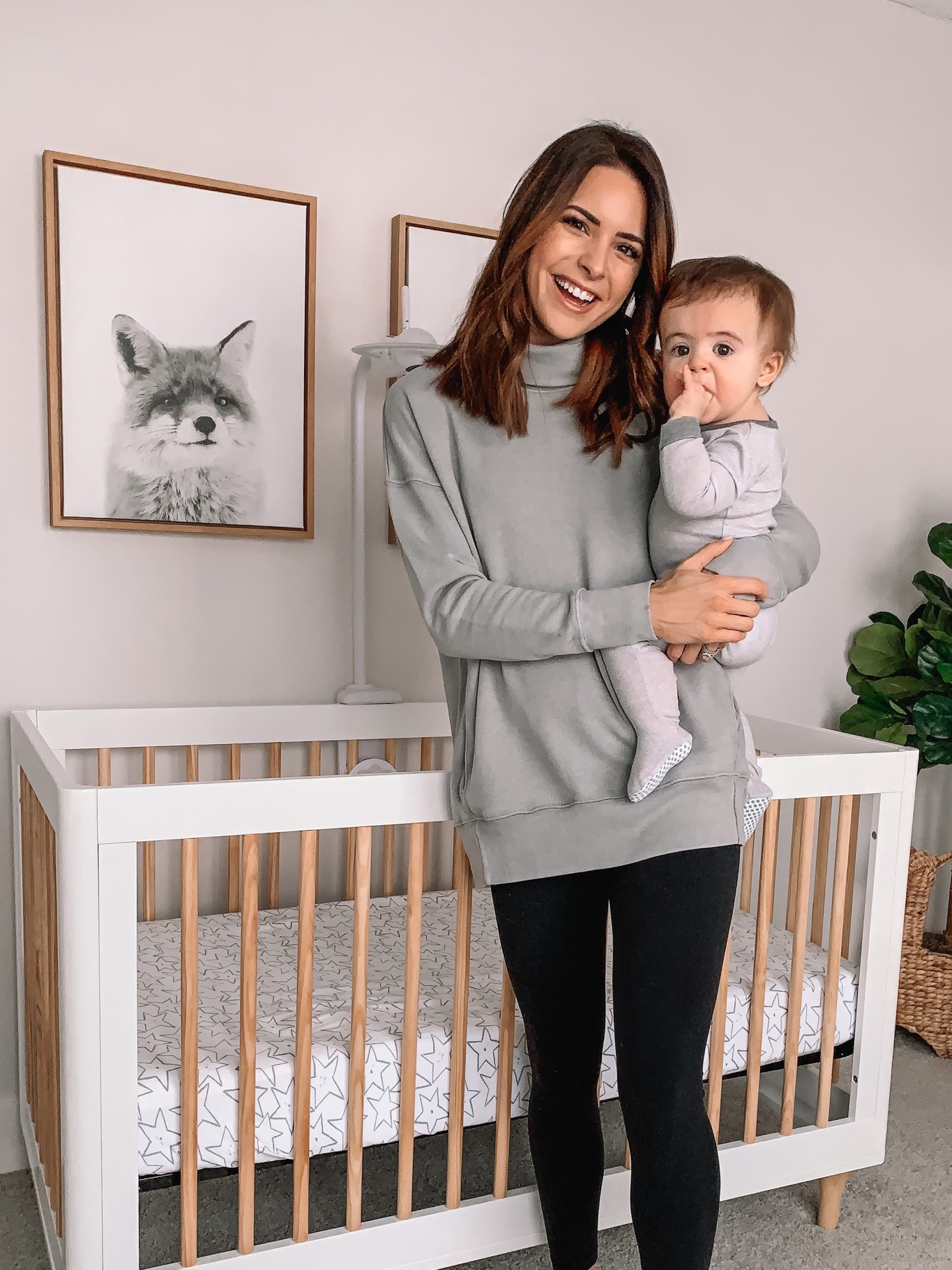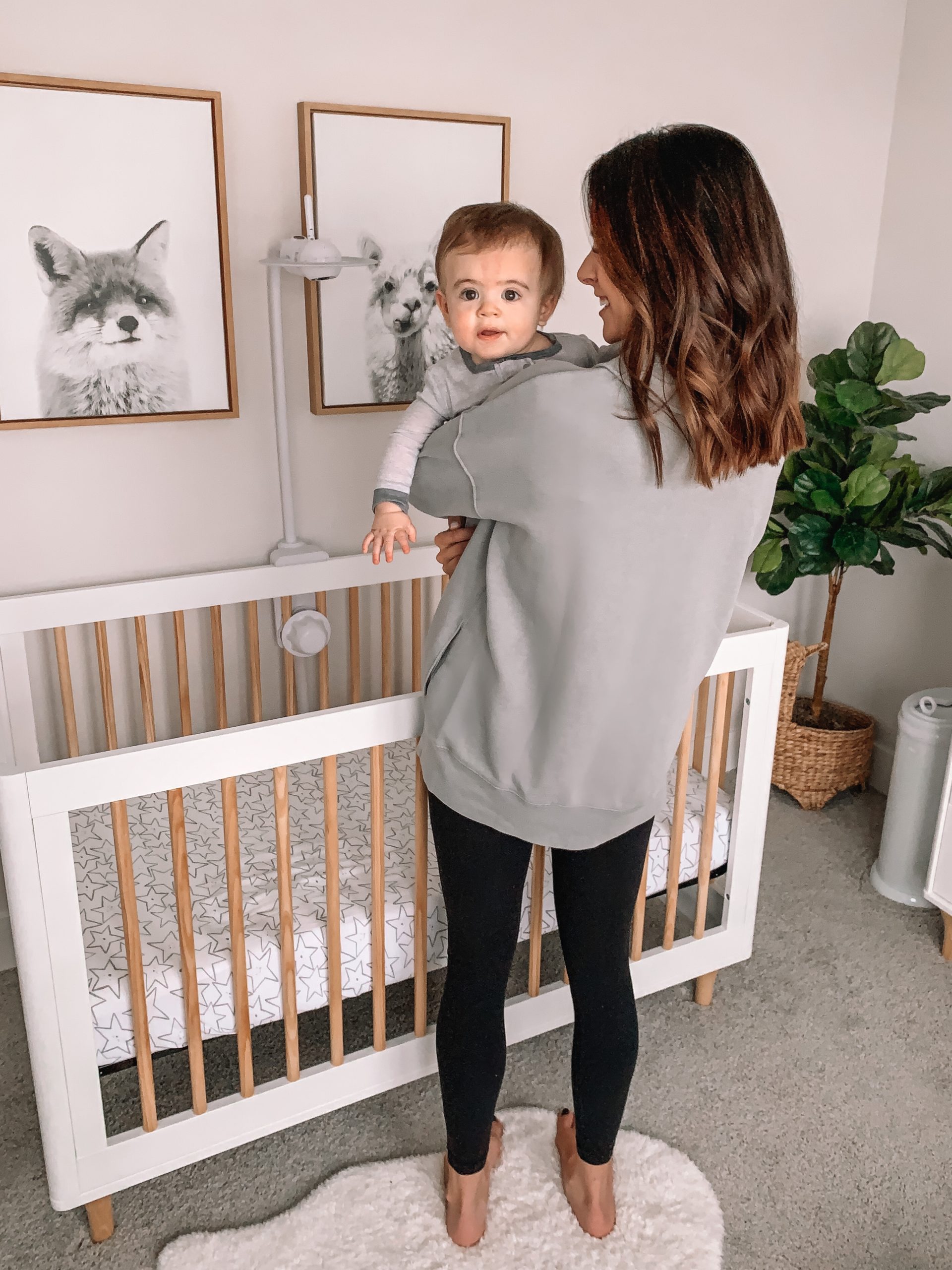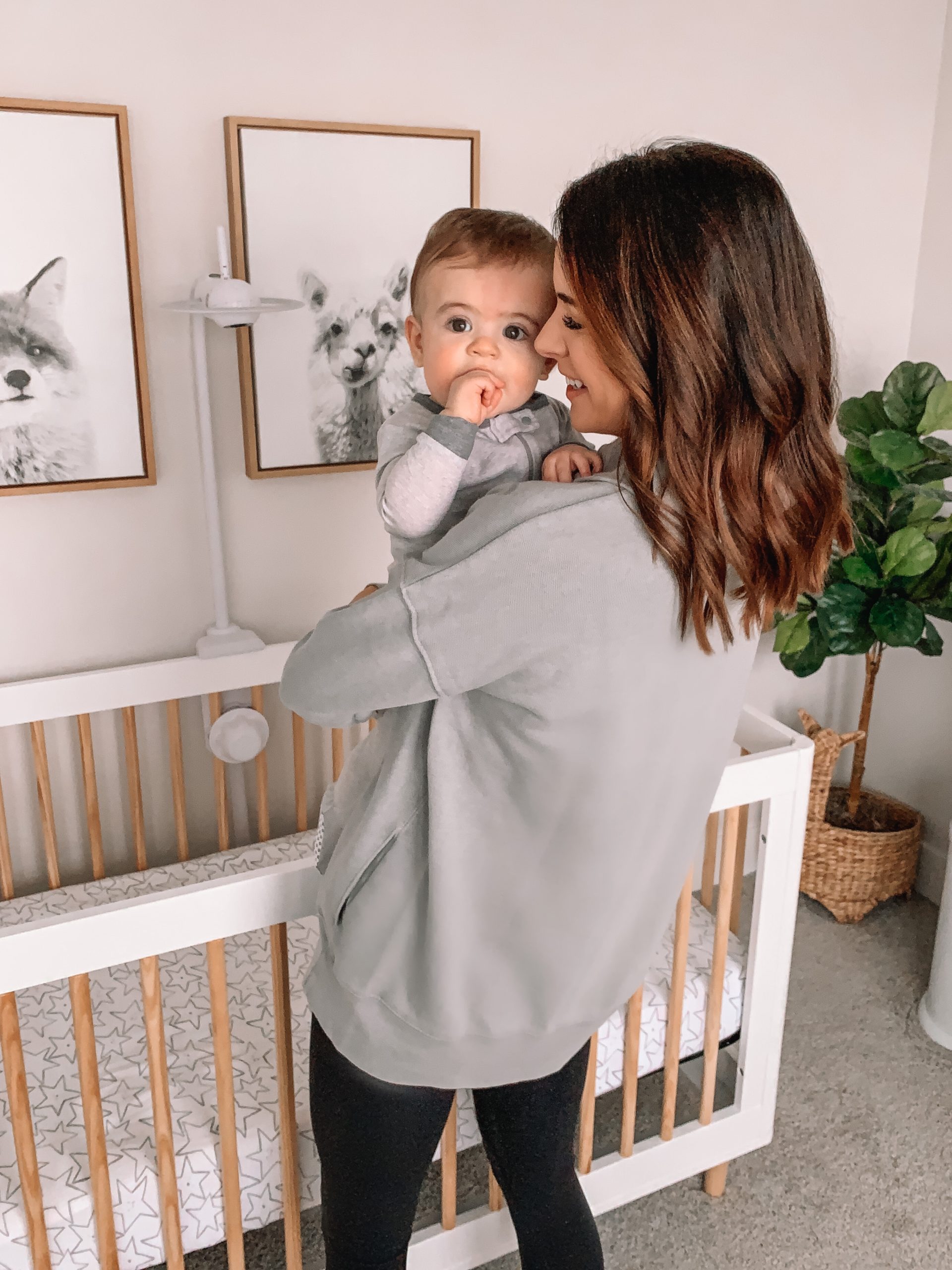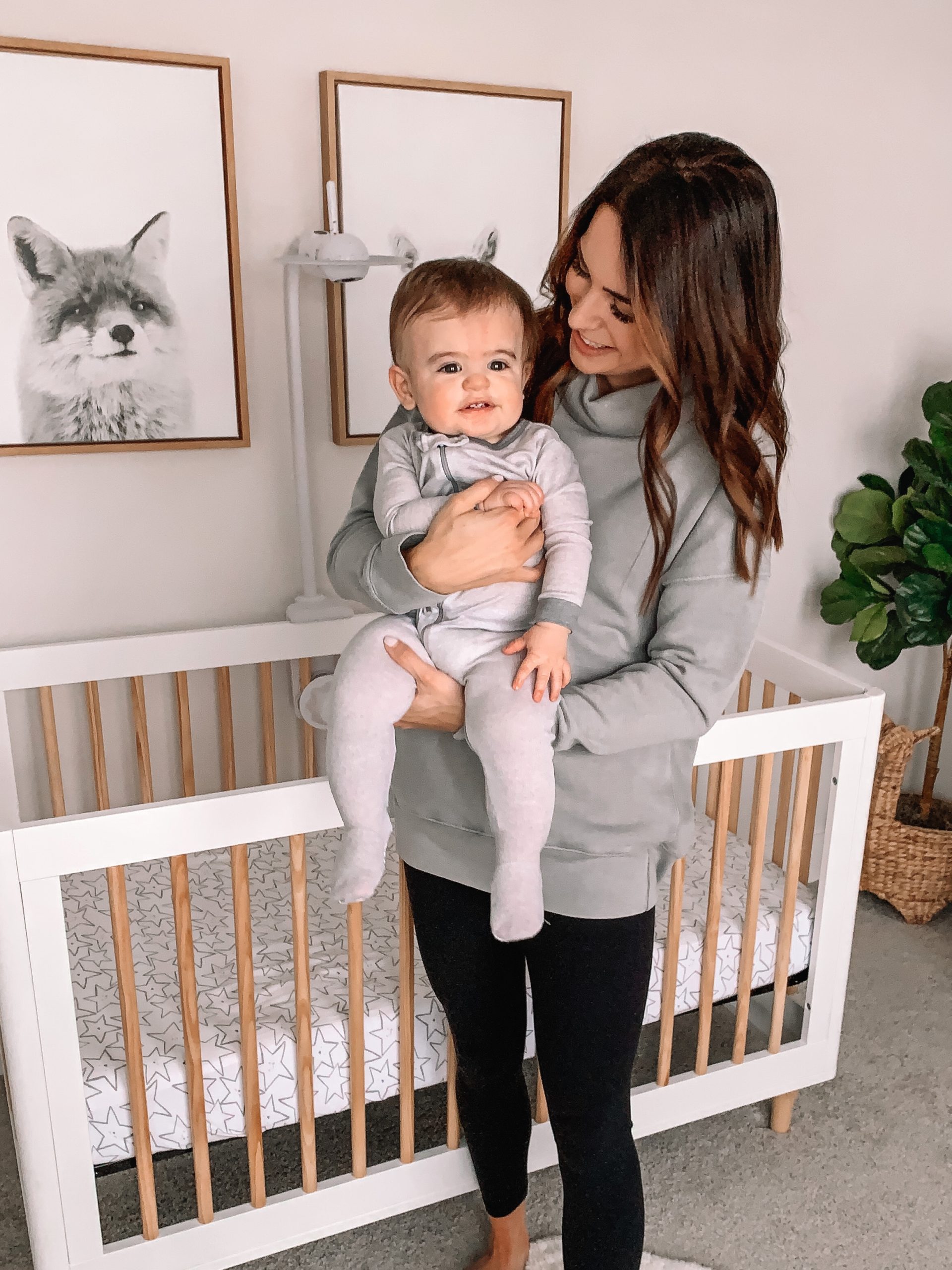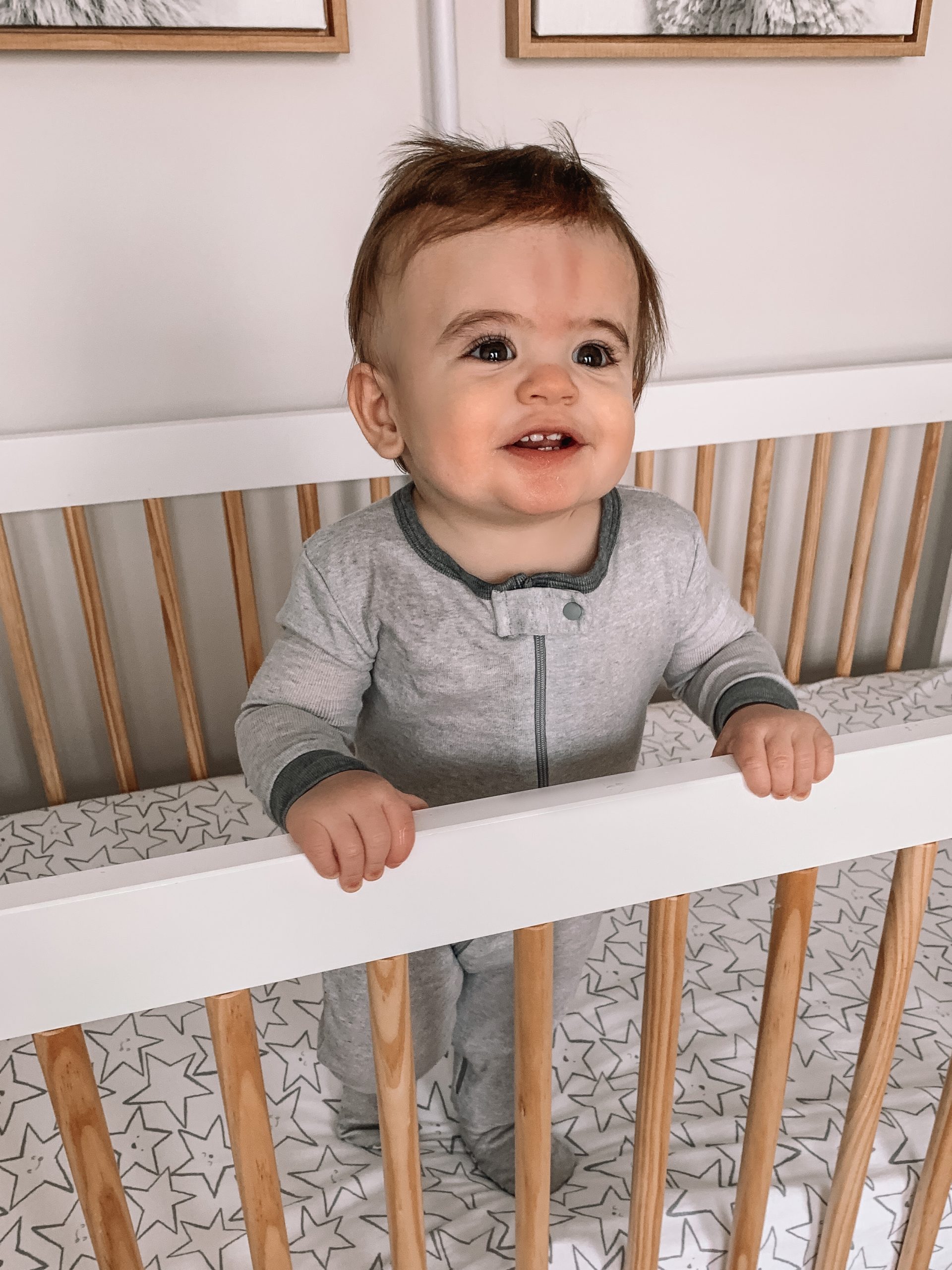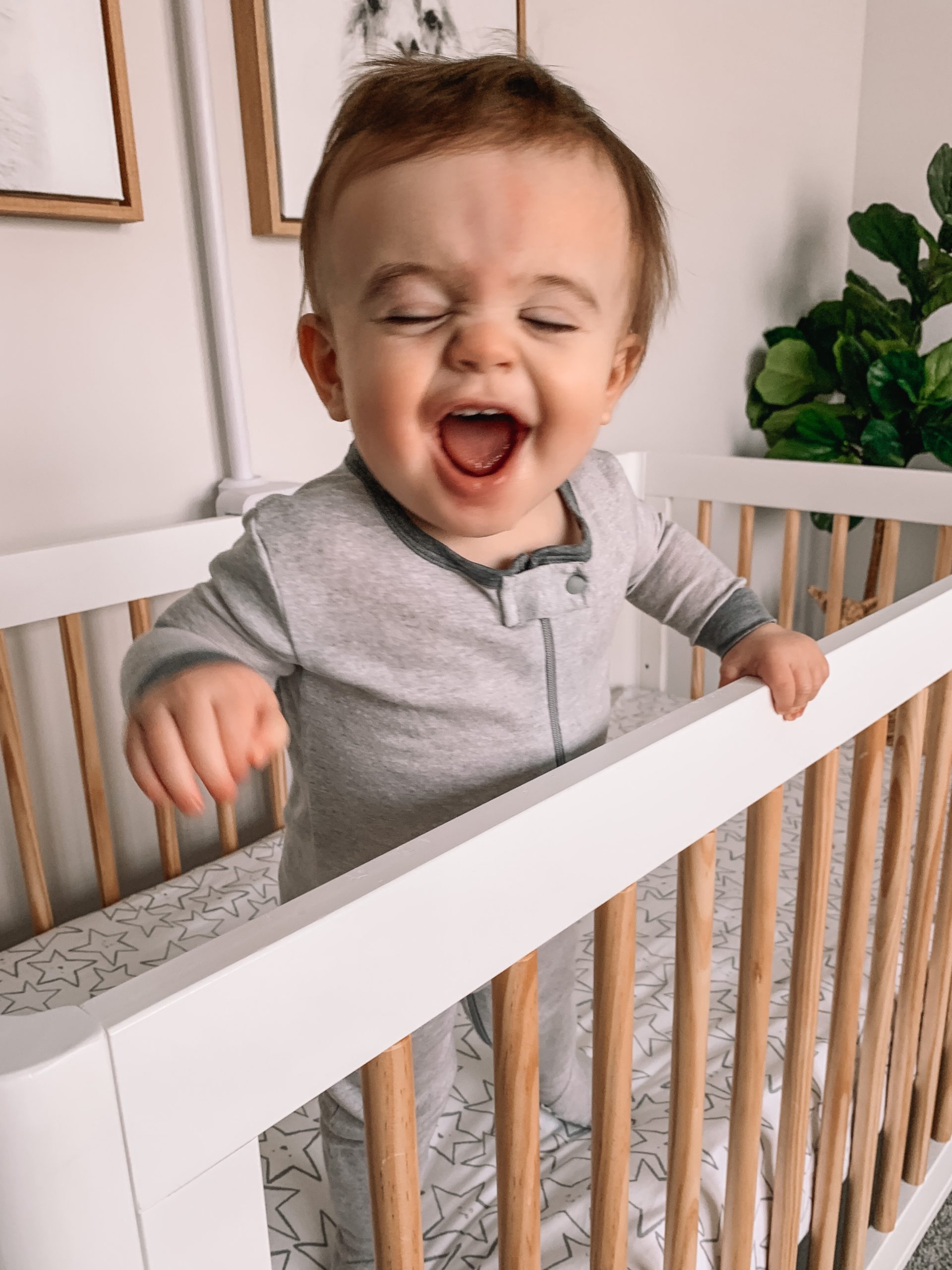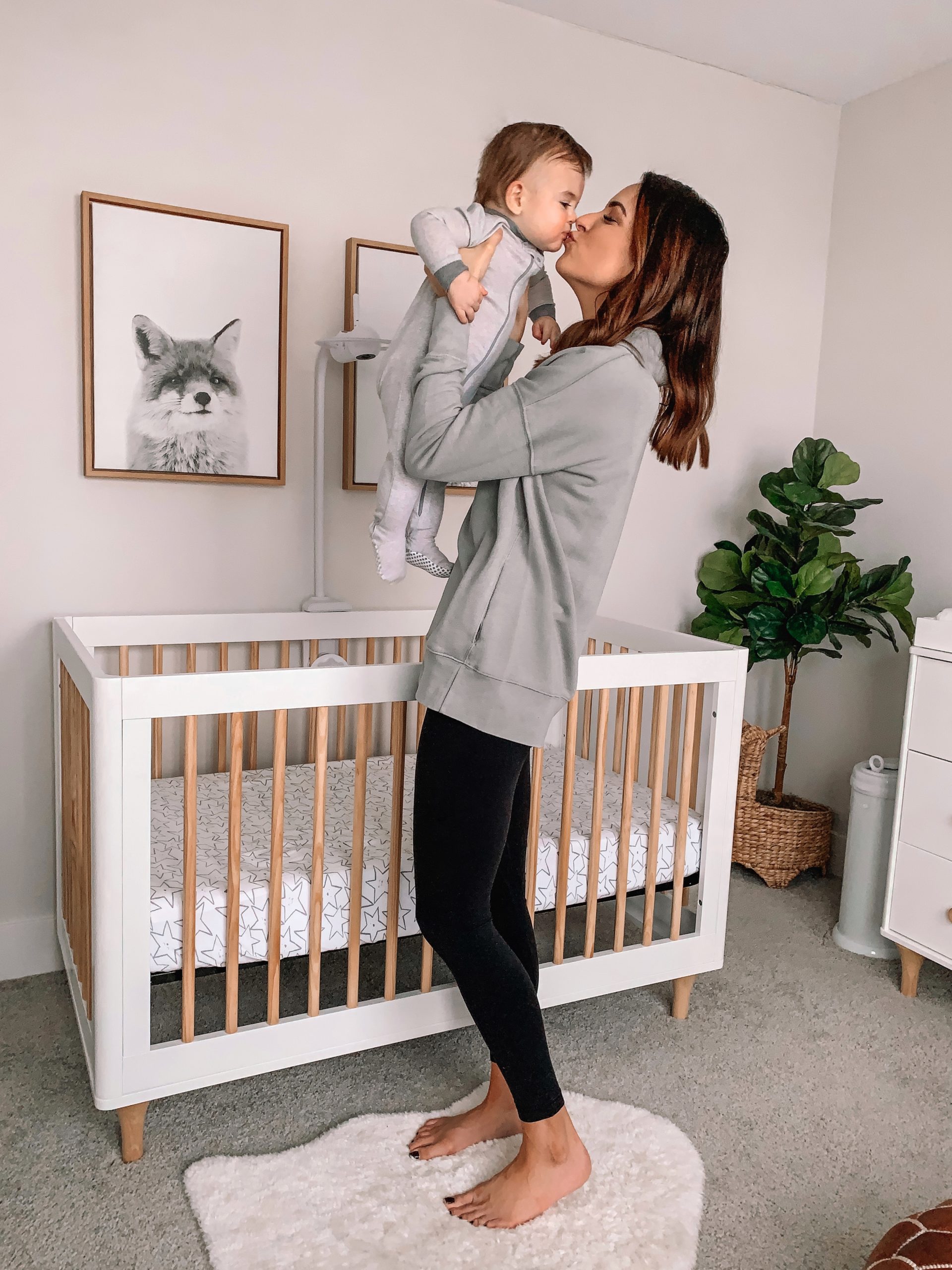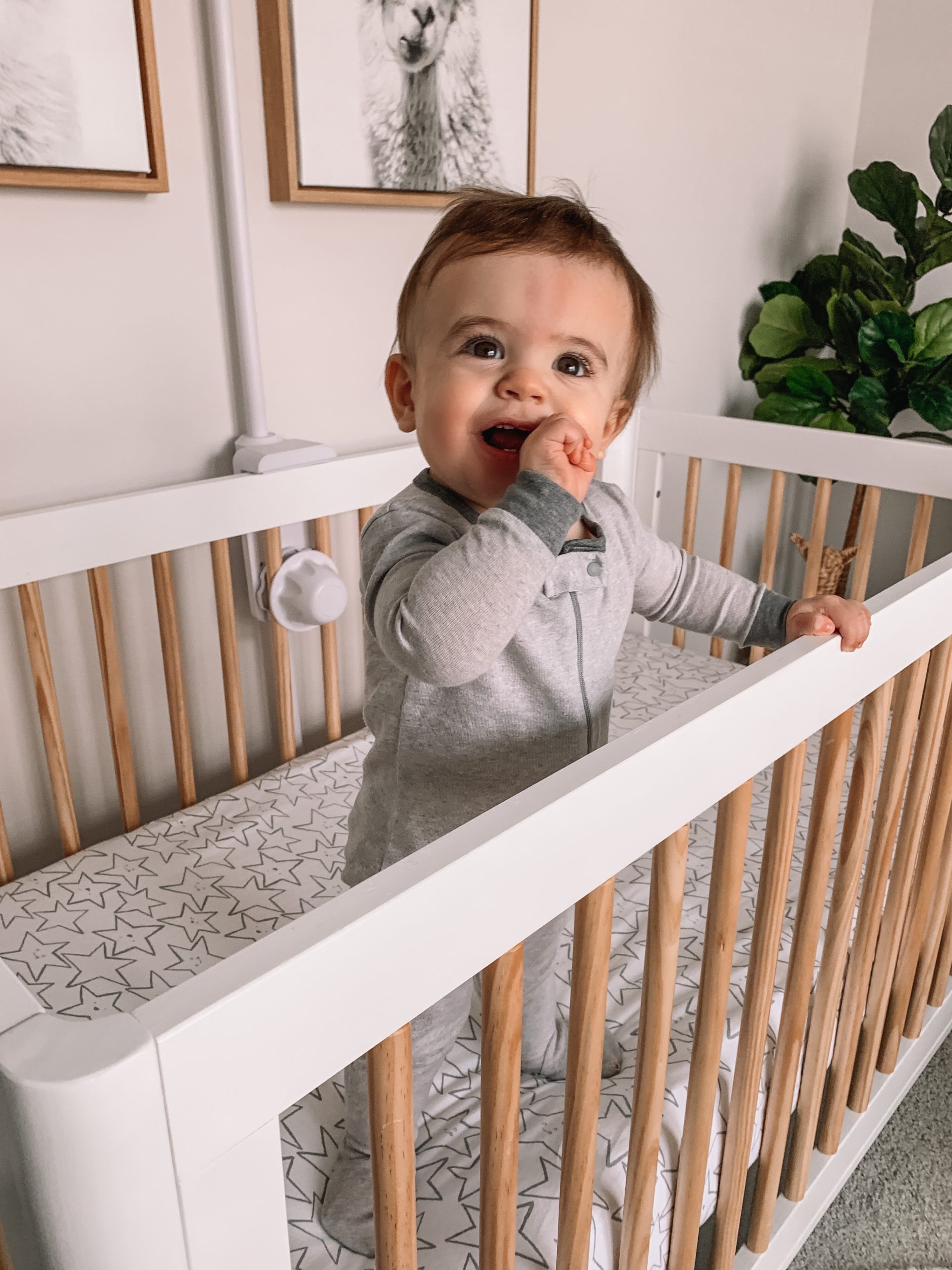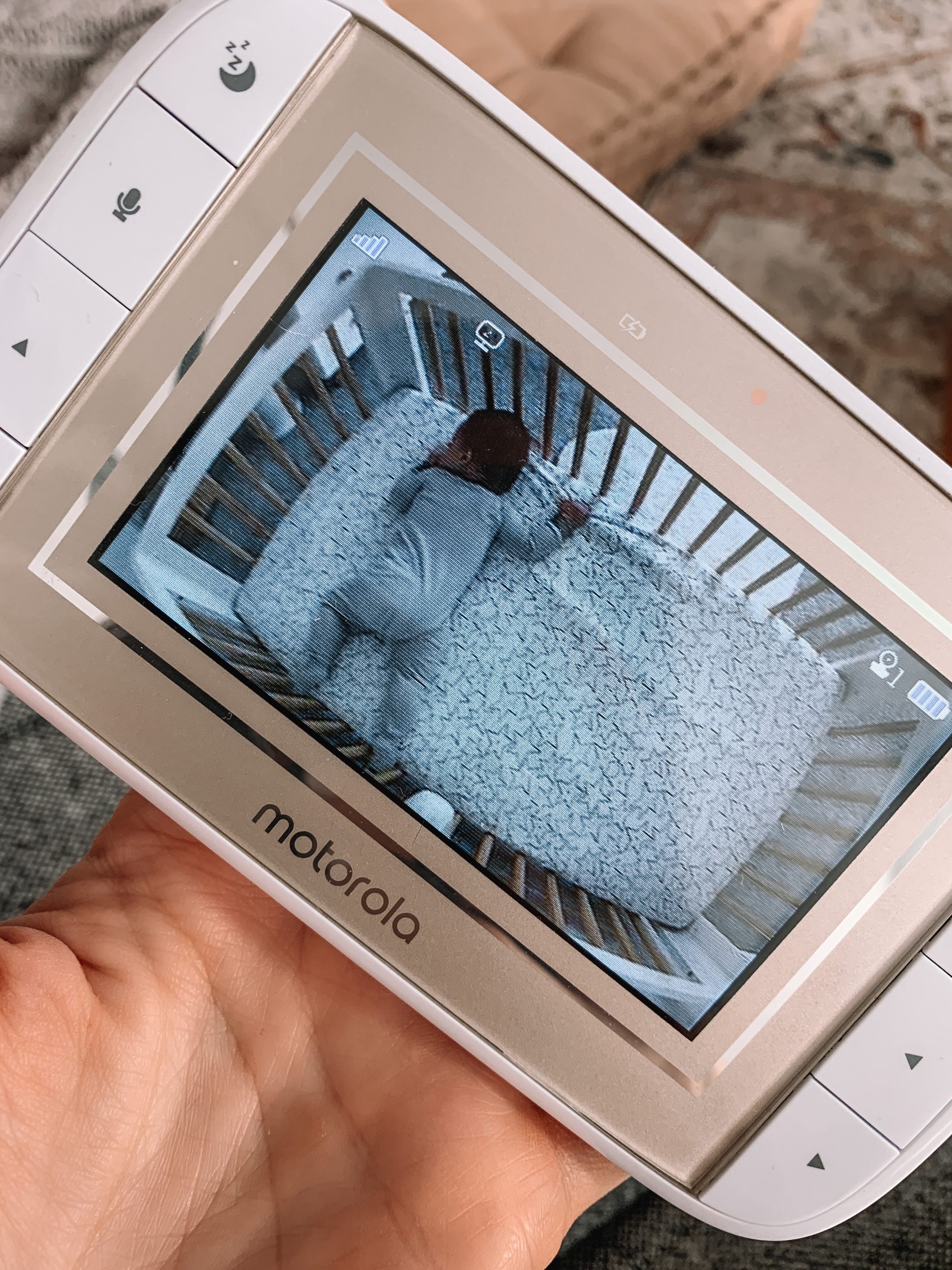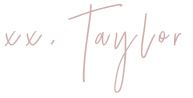 A big thanks to Walmart for pa on this post! As always, all opinions are my own.