This post is written in collaboration with Leesa. I was provided the mattress in exchange for my review. All opinions are my own (and my husband's).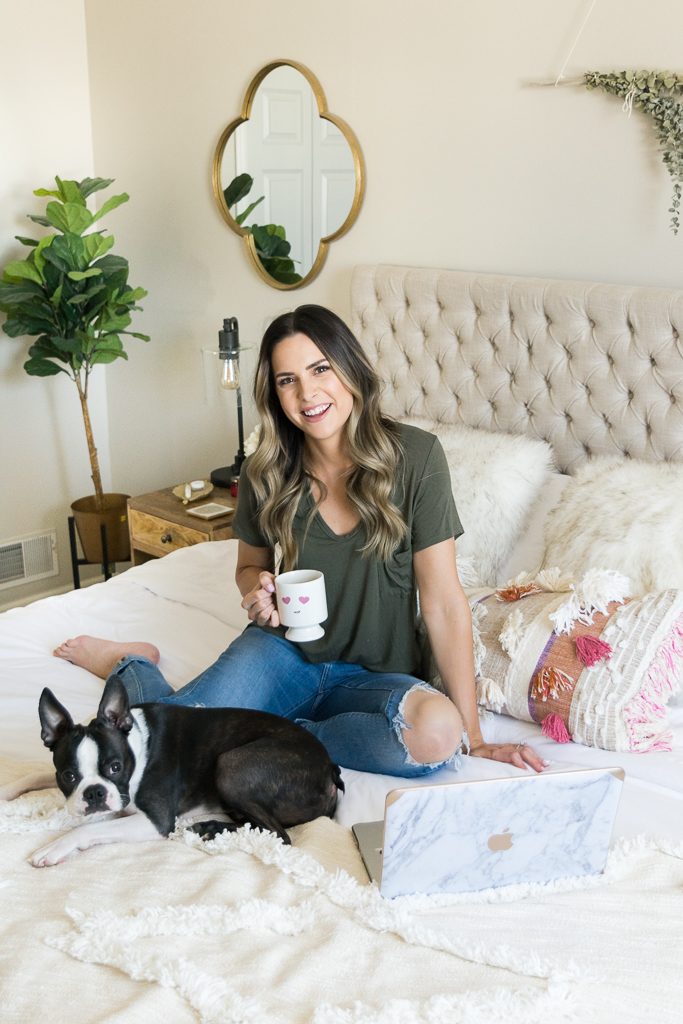 Tom and I recently made a (wise) decision that we should upgrade our queen-sized mattress to a king, and we are so happy we did! You guys know our love for Bruce, so naturally he cuddles up with us on our bed at night. He's one of the most snuggly dogs I've ever known, but he sure likes to take up a lot of room in our bed! We know that once we grow a family, we will likely get even more snugglers in bed with us, so upgrading our mattress was practical and proactive. 🙂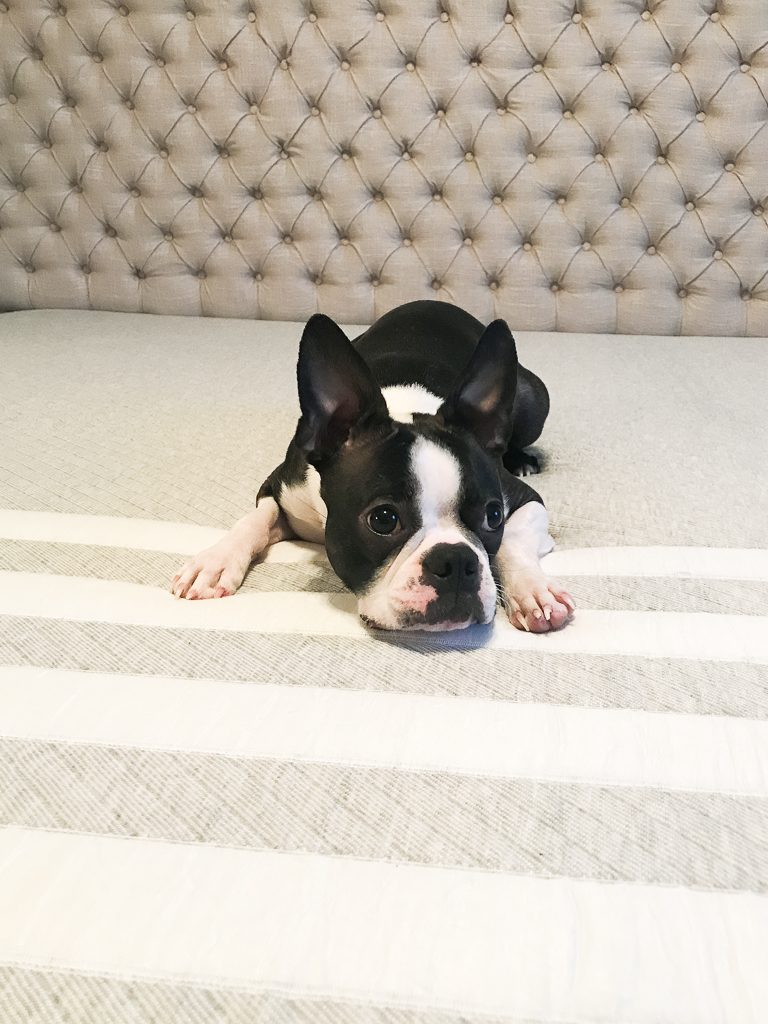 Making the switch to a pillow-top mattress to a Leesa mattress was a no-brainer for us – the reviews are incredible, and we really wanted a mattress that would have great back support for our aging bods (we sure aren't getting any younger!), but also give us a comfortable night's sleep. After 2 weeks of testing it out, we are hooked! The Leesa is made in the U.S., beautifully designed and made with three premium foams for cooling, body contouring and pressure-relieving core support to give every body and type and sleeping style a comfortable and restful sleep. It took Tom and I a few nights to get our backs used to it, which is completely normal. It's actually recommended to give your body 30 days to adjust to a new mattress before you decide if it's a keeper or not.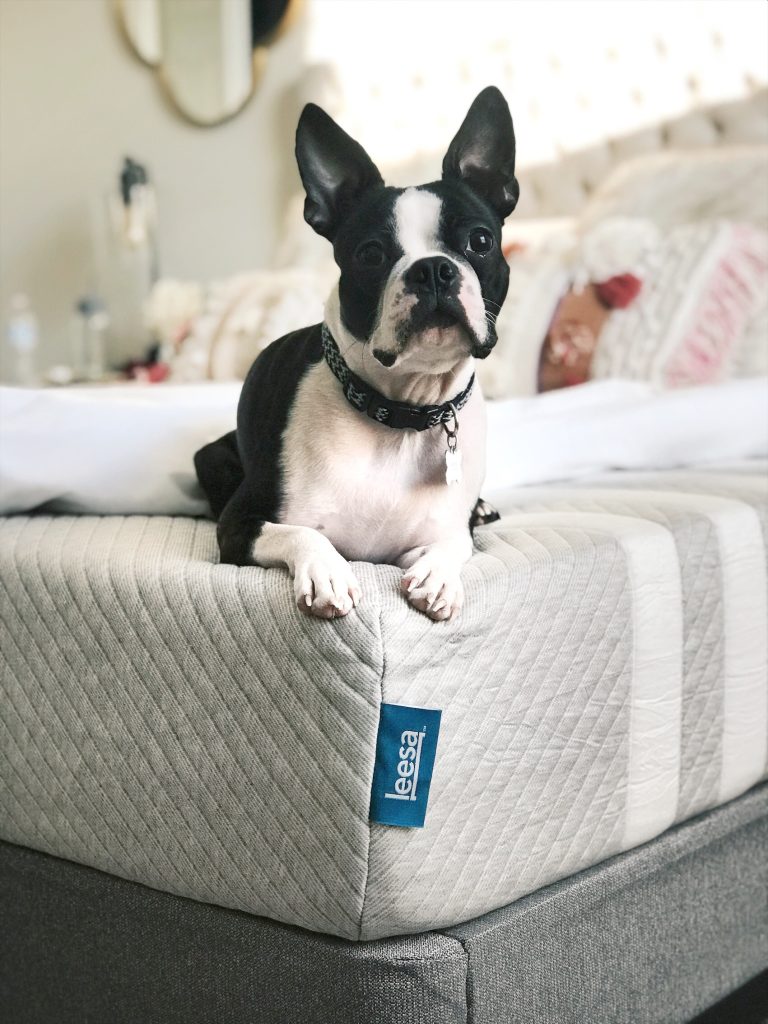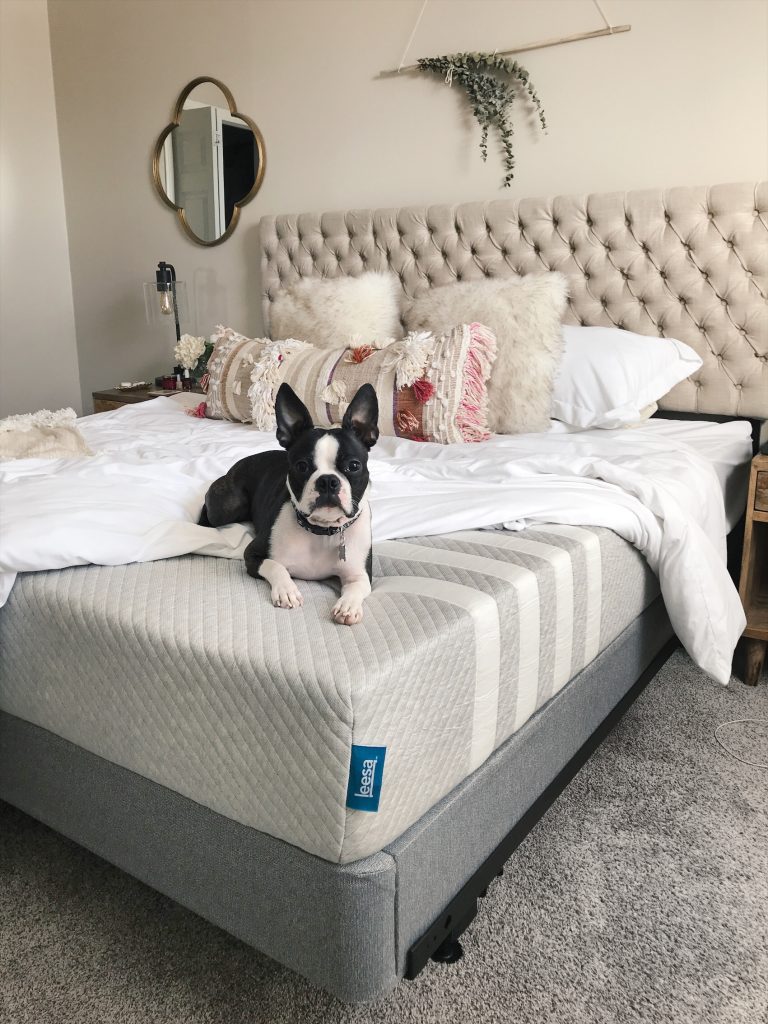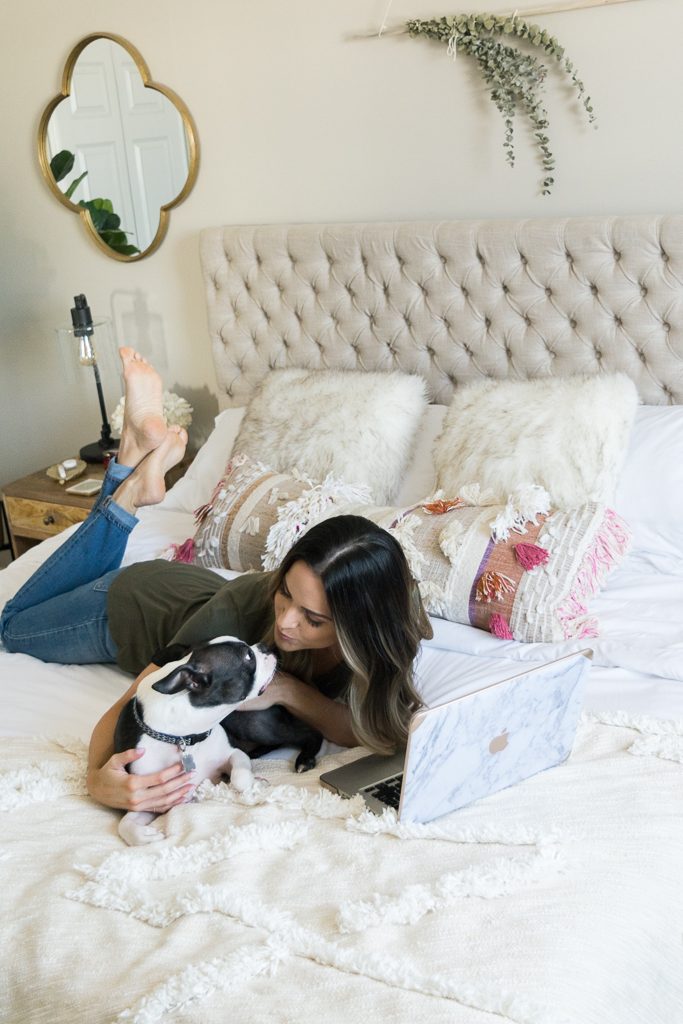 If you've been wanting to try a foam mattress out, we highly recommend this Leesa mattress! You can use the promo code STYLED at check out to get $100 off your purchase. And if you have your doubts, you have 100 nights to test it out – if you don't fall in love with it, they will arrange a pick-up and give you a full refund. But I really doubt you'll want to send it back! 😉
ADDITIONAL MASTER BEDROOM UPDATES
With our new sized mattress, also came the need for a new bed frame and foundation for our mattress. We ordered ours from Leesa as well, and they work perfectly for the mattress. We also ordered this new headboard (super, super affordable for a tufted king-size headboard!), some new nightstands, and this gorgeous throw pillow that put the cherry on top of our new bed. I'm going to be sharing the full reveal of our master bedroom updates in March (still a little bit of a work in progress), so stay tuned for an update on my blog showing the other angles of our room! 🙂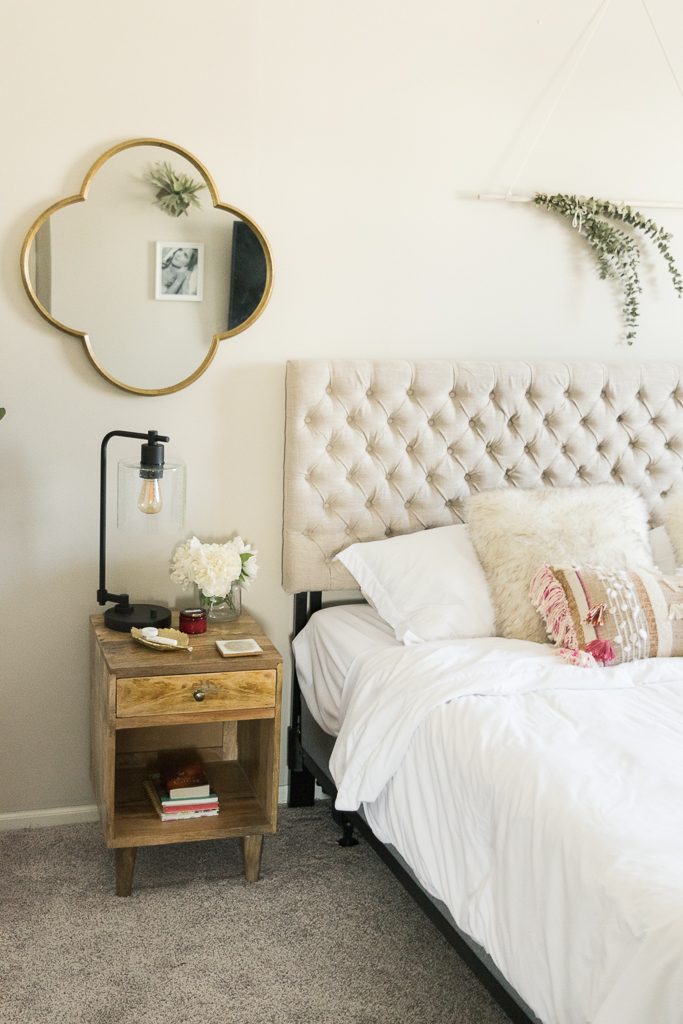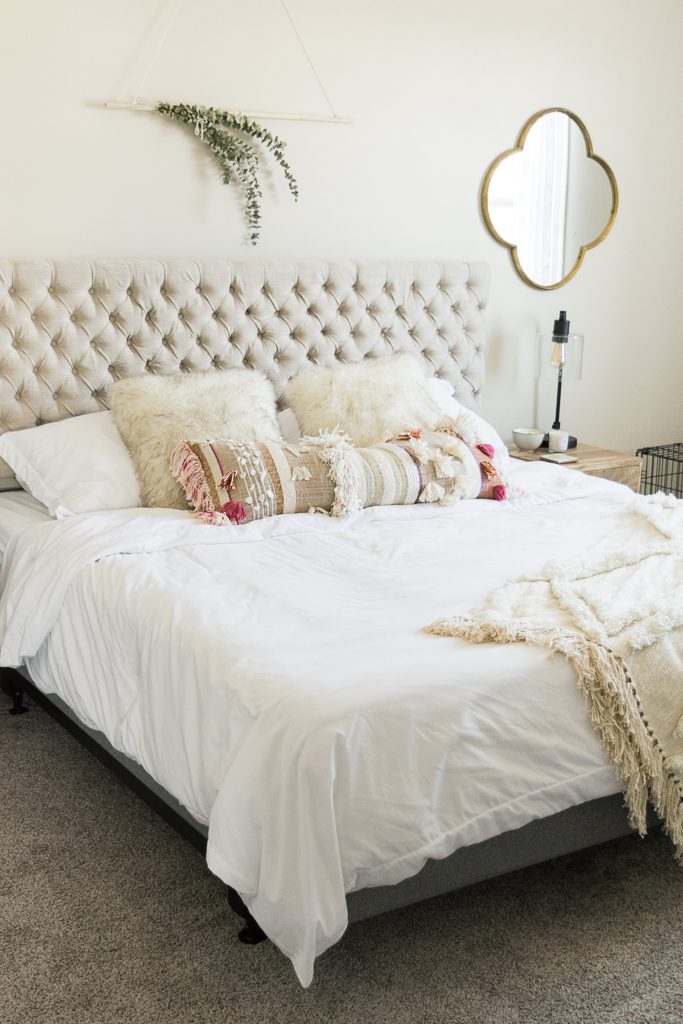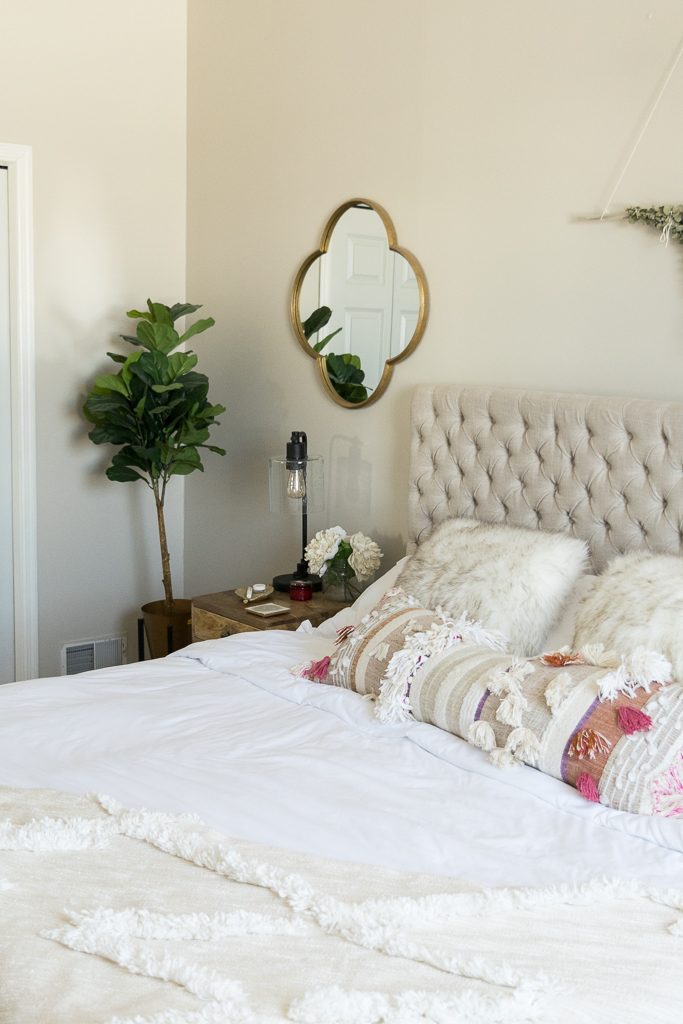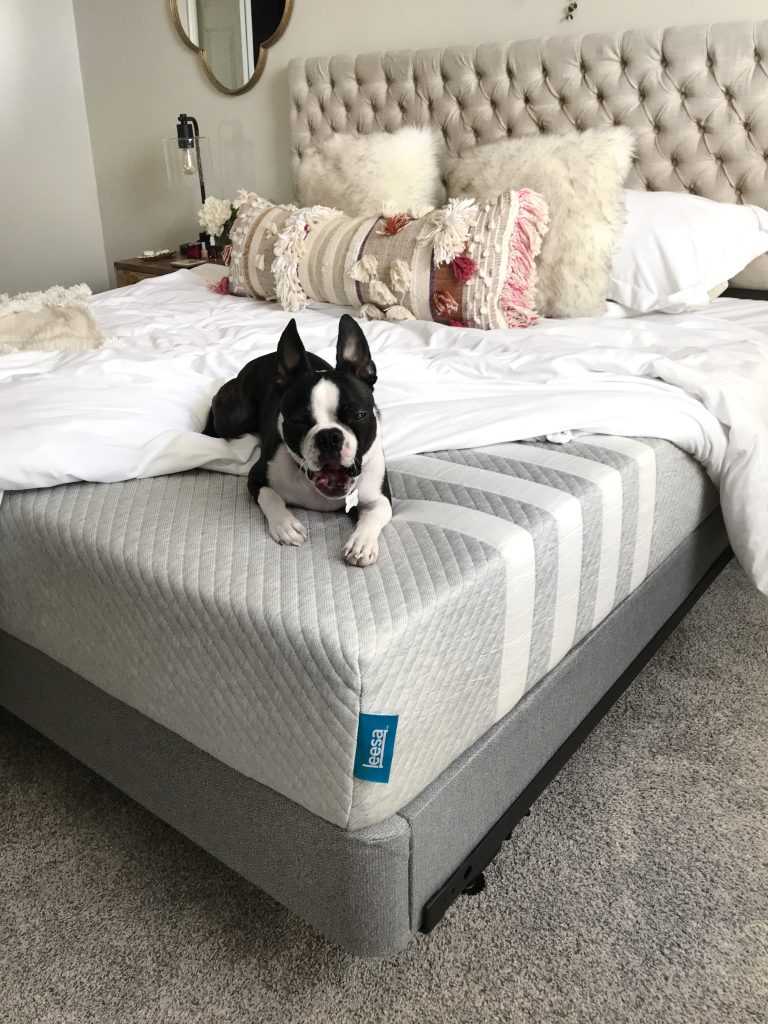 Bruce is ready for his nap. 😉
LEESA MATTRESS UNBOXING
Check out a quick video of us unboxing our Leesa mattress below!