I've been using TULA skincare products for years now (I first tried them in 2016!) and have been hooked ever since. They are launching new products almost monthly, and I honestly have yet to try one of their products that I don't love. Being that they have so many, I wanted to round up my top 5 products for you guys in case you're interested in trying them out for yourself and don't know where to start!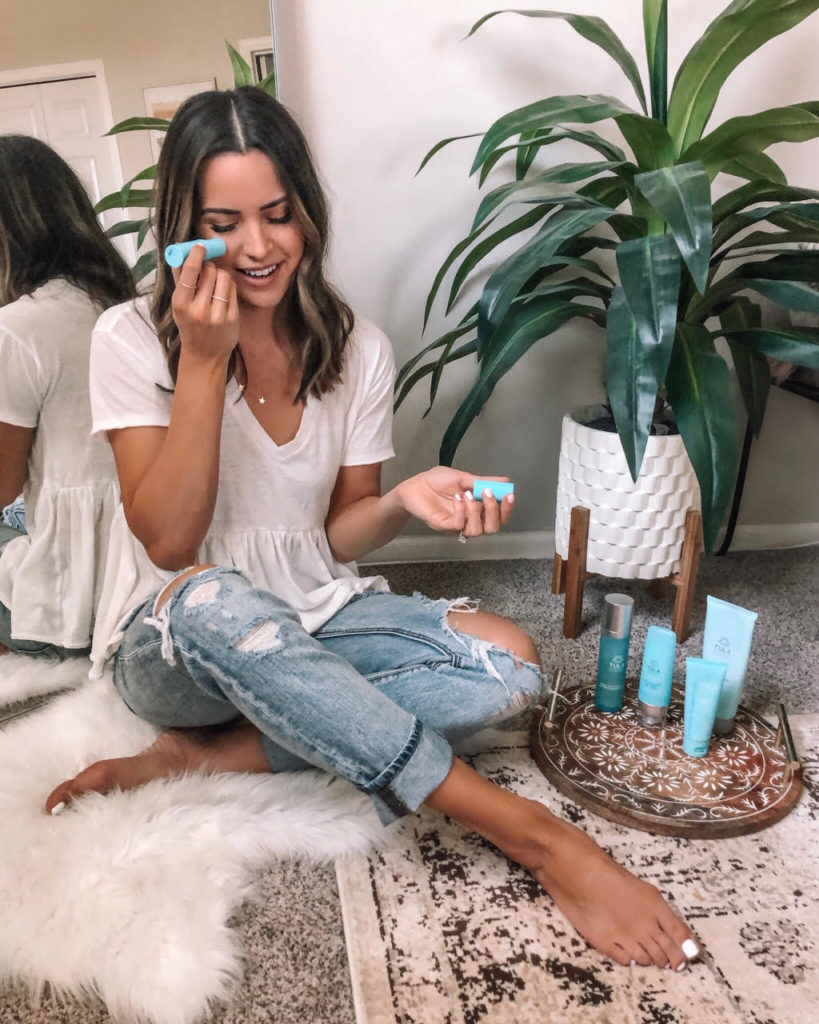 If you're interested in trying any of these TULA products, you can use my discount code TAYMBROWN for 20% off your order! This doesn't include subscription orders, though!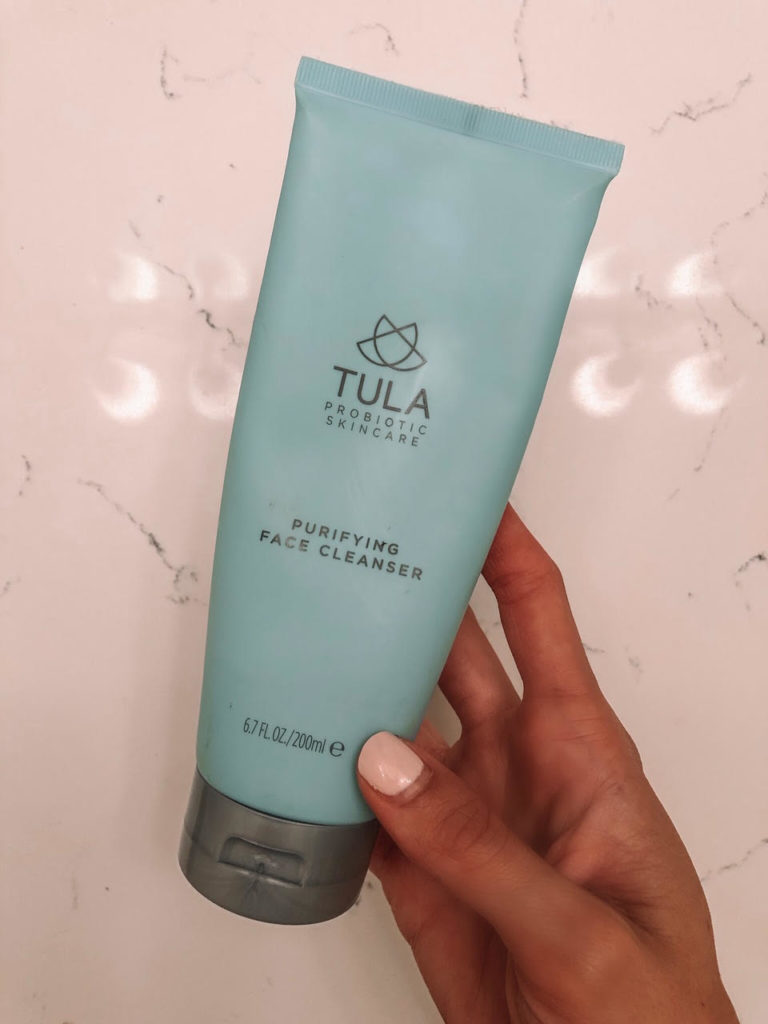 WHAT IT IS: This refreshing probiotic gel cleanser goes deep into pores to remove impurities and helps condition skin, without stripping or over-drying.
This cleanser is the best one out there, in my opinion. I always come back to it, and you get a very generous amount for the price tag (especially when you use my 20% off discount code, TAYMBROWN!) Please keep in mind that it does contain retinyl, so if you are pregnant or breastfeeding, save this for after.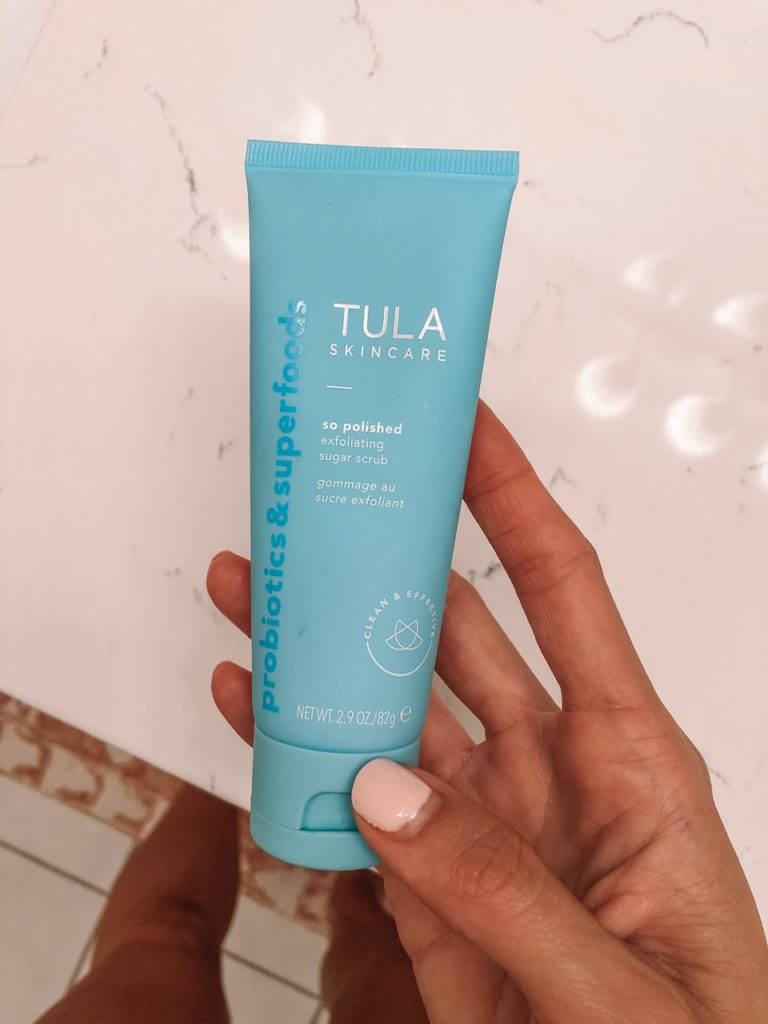 WHAT IT IS: An exfoliating sugar scrub for your face! Packed with healthy ingredients like sugar, a natural exfoliant that dissolves in water, as well as papaya and pineapple, which contain naturally occurring enzymes to chemically exfoliate the skin, this scrub leaves skin looking smoother and brighter. (Plus, it smells like a beach vacation!)
Having an exfoliator in your skincare routine is a MUST if you are looking for your cleanest, smoothest skin. It helps unclog pores and remove dead skin cells and old makeup build up (ew!). I exfoliate 2x per week. Doing it too much can be abrasive to your skin, so I recommend only doing it 2-3x per week. Some exfoliators can be too gentle or too harsh, and this one is just right!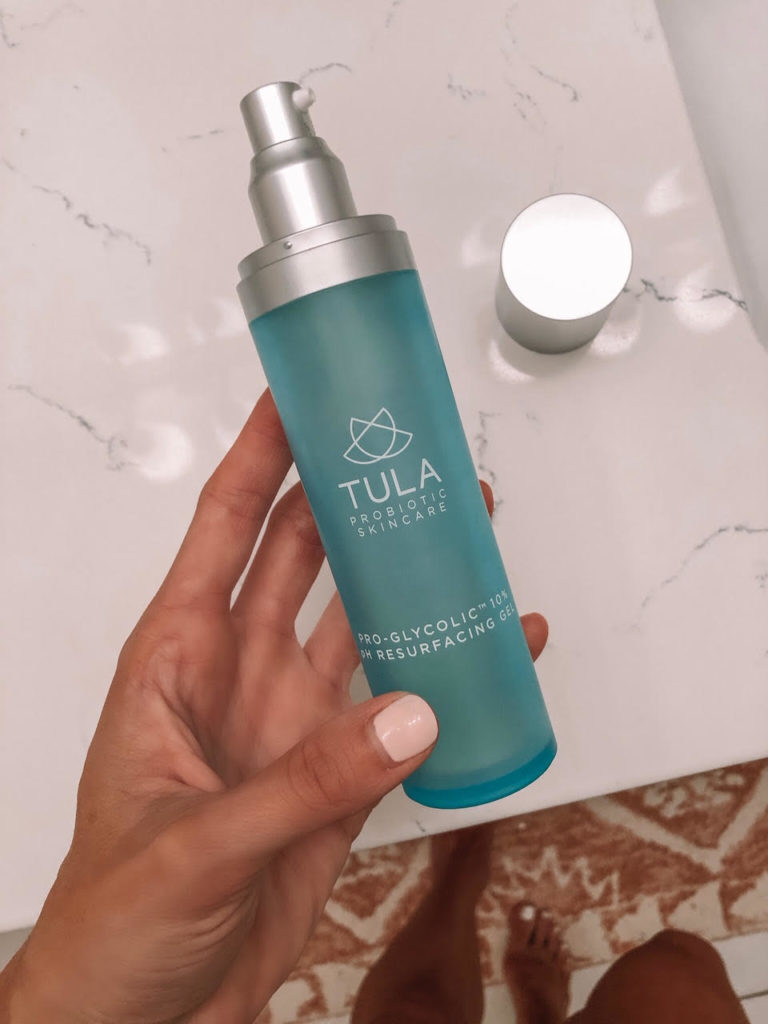 WHAT IT IS: This alcohol-free toner uses probiotics, glycolic acid, and beetroot extract to gently exfoliate the skin, leaving it looking smooth, hydrated and more even.
I use this toner 2x a day and couldn't live without it! I love how it evens out my skin tone and hydrates it. I apply after cleansing at night and right away in the morning before applying my serums, moisturizer and makeup. I love got apply with this facial cotton (way gentler on your skin than the cotton rounds you find at drugstores).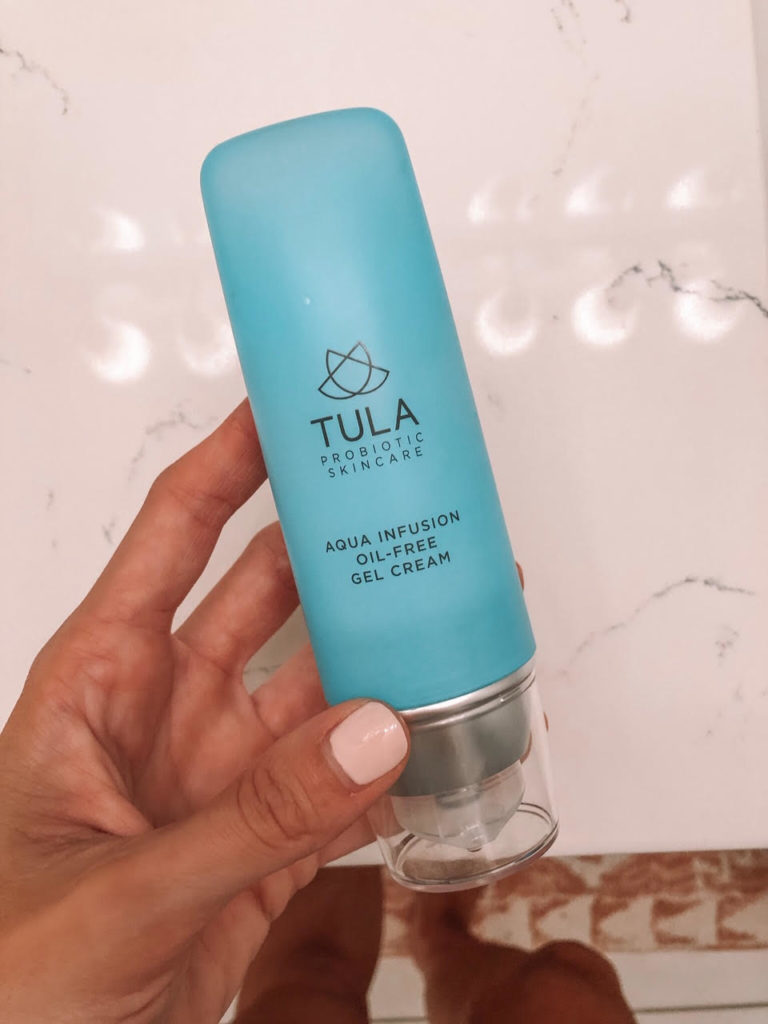 WHAT IT IS: Like a glass of water for dry skin! This gel cream moisturizer leaves skin quenched, dewy and revived in a weightless, oil-free texture.
I use this every single morning! Sometimes at night too, though I do prefer a heavier moisturizer at night (like the Day & Night cream). Works great as a base for makeup, too!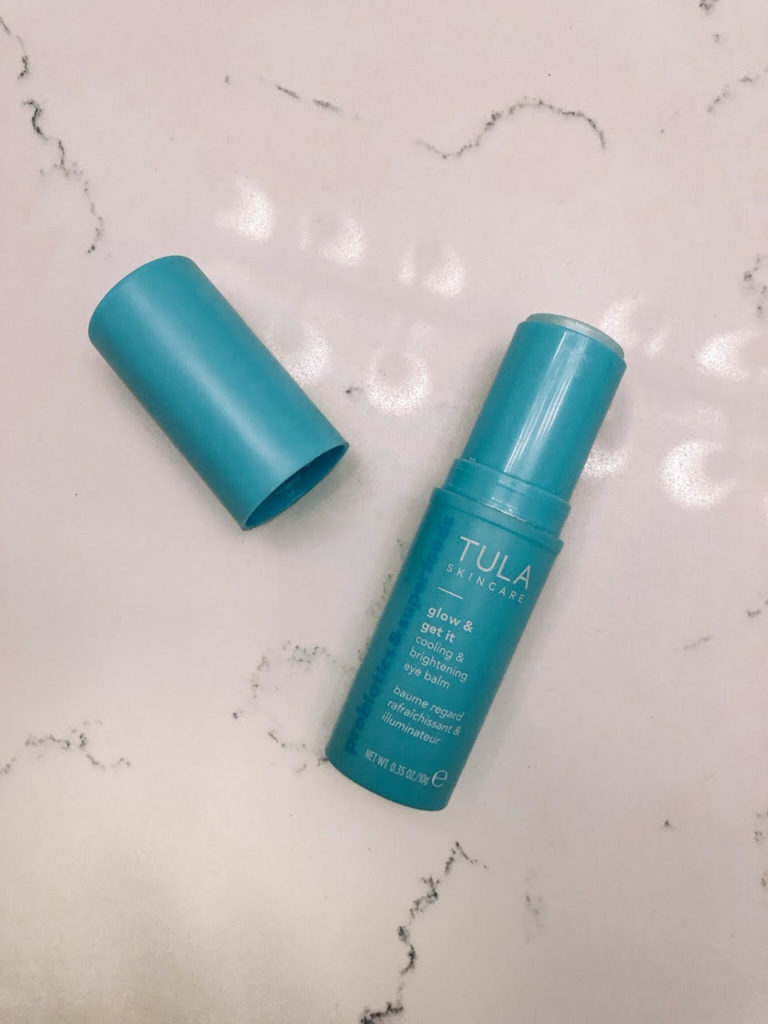 WHAT IT IS: This eye balm delivers a lit-from-within glow while instantly hydrating, cooling, and filling in fine lines around the eyes. You'll feel awake and look energized after applying!
This eye balm is probably my FAVORITE TULA product of all time. It's magic, and SO affordable ($22 with my 20% off discount code!!) I apply under my eyes mainly before makeup. If you purchase one product, let it be this! SO many of you guys have purchased this since it launched and I started raving about it. It's the #2 top seller of 2019, so you know it's good!!
If you have yet to try TULA and want to test out a variety of their products before purchasing the full sized versions, try this discovery kit!
As always, thanks for stopping by!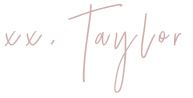 This post was written in collaboration with TULA. As always, all opinions are my own! Thanks for supporting brands that support The Styled Press!