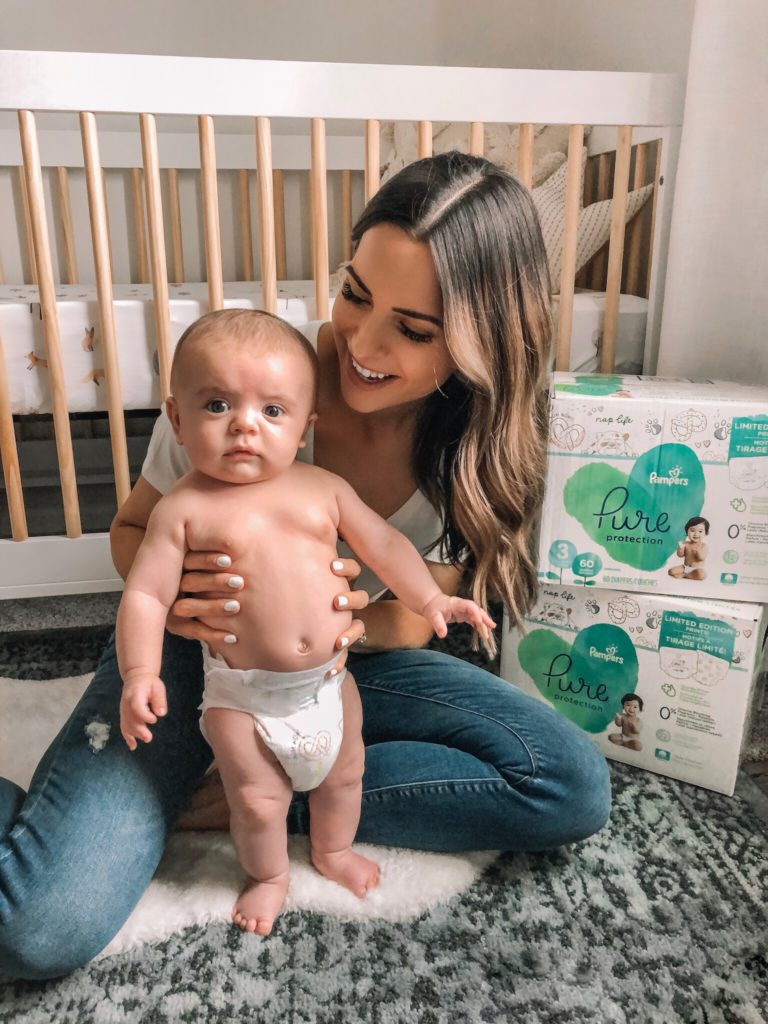 Before Keldon was born, Tom's friends threw him a diaper party, AKA, one last hurrah for him before he became a Dad. Everyone that went had to bring in a pack of diapers to the party. Needless to say, we've had the chance to test out quite a few diapers! Pampers Pure diapers became our favorite for many reasons:
Made without chlorine bleaching, fragrance, parabens or natural rubber latex.
Crafted to include plant derived, dermatologically tested and other thoughtfully selected materials and are clinically proven hypoallergenic and gentle for baby's delicate skin.
Dry and breathable
Has a wetness indicator (this is a MUST have feature for us).
Just as soft as non eco-conscious diapers.
Thinner than most natural brands and still absorb a ton.
You can't beat that, right?! And really fun news, Chrissy Teigen (love her!) just collaborated with Pampers Pure to design prints with pretzels and bulldogs that are now available at Target for a limited time, and so of course we had to snag a couple of boxes. 🙂 Check them out below and shop them online here or look for them on your next #TargetRun!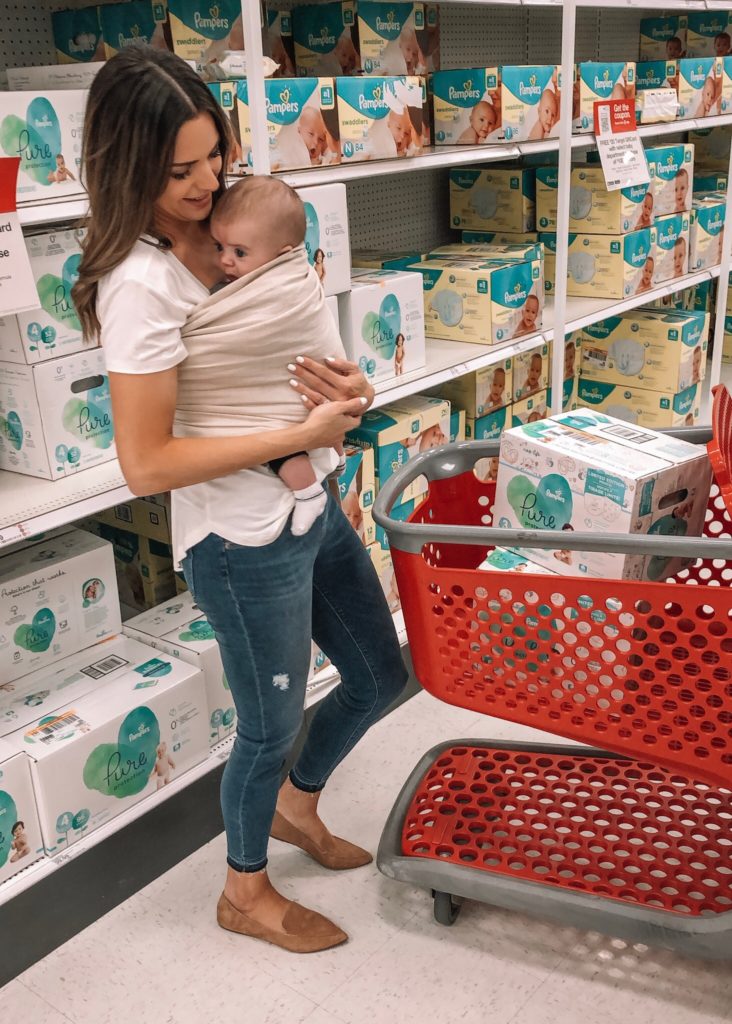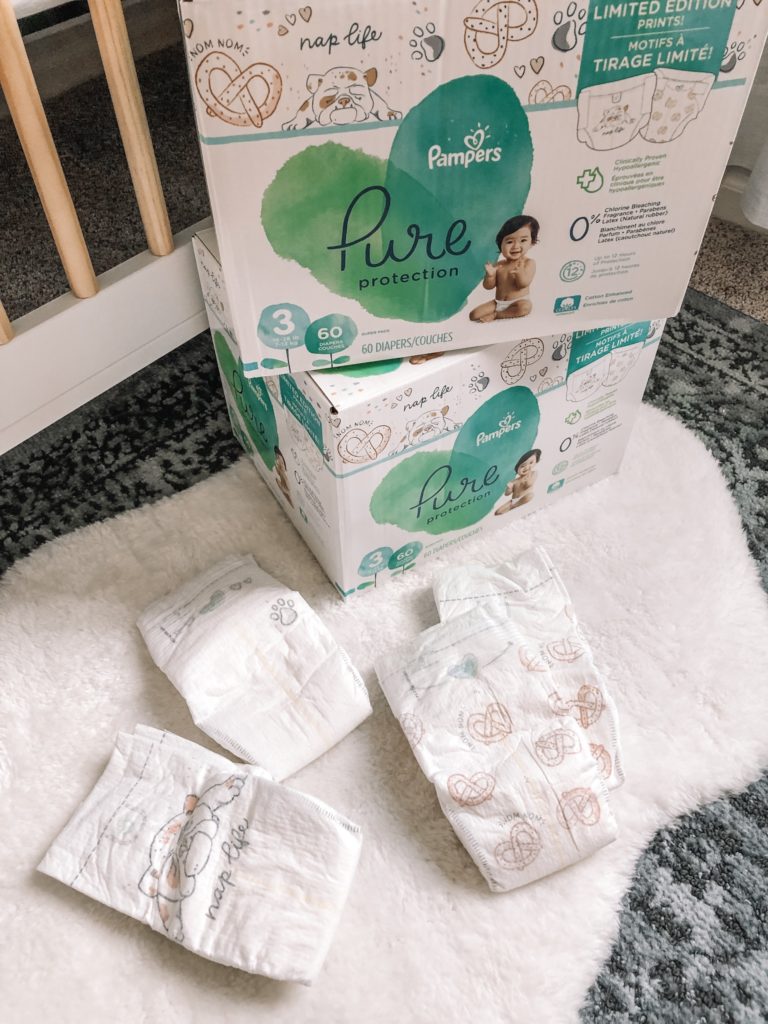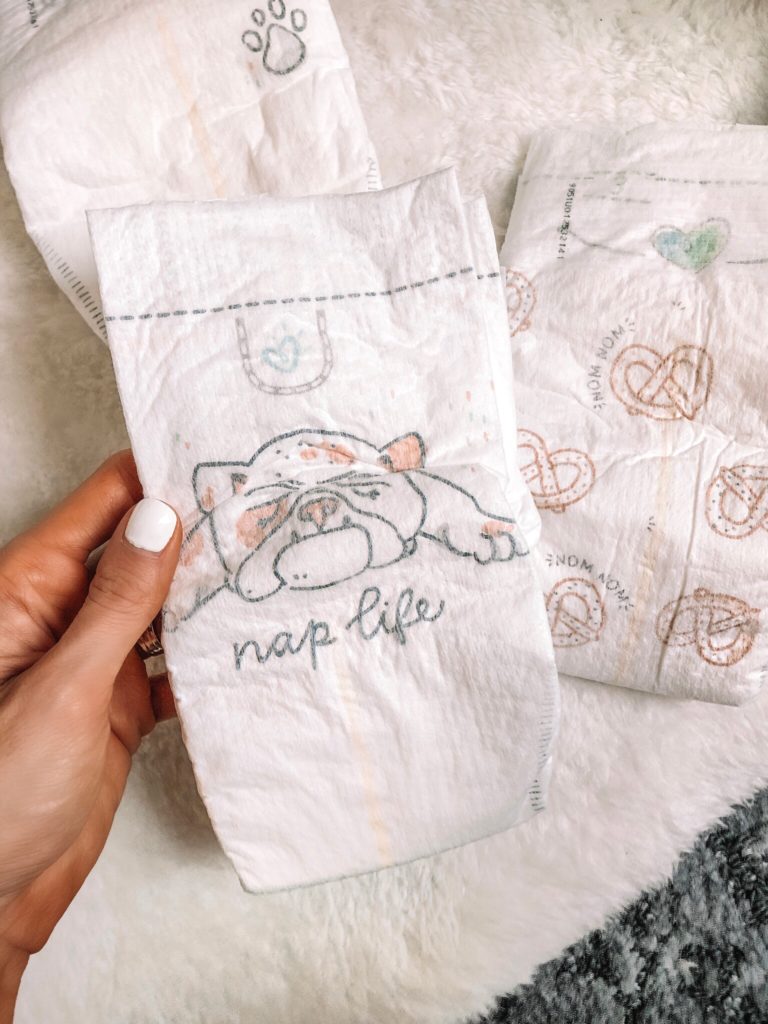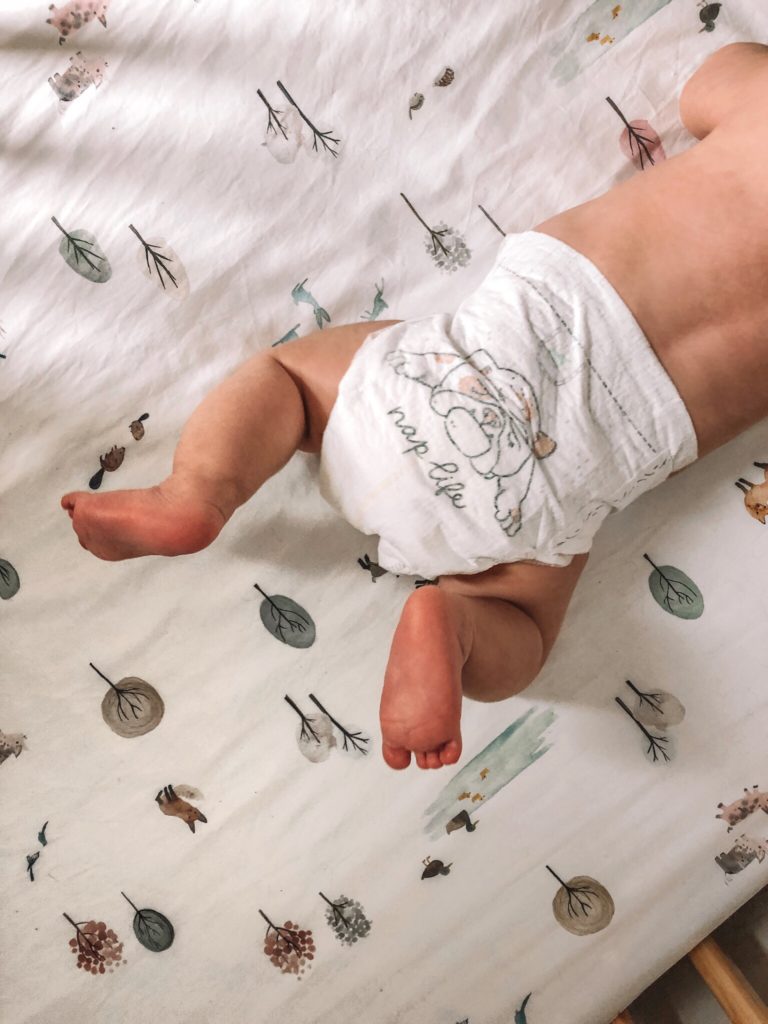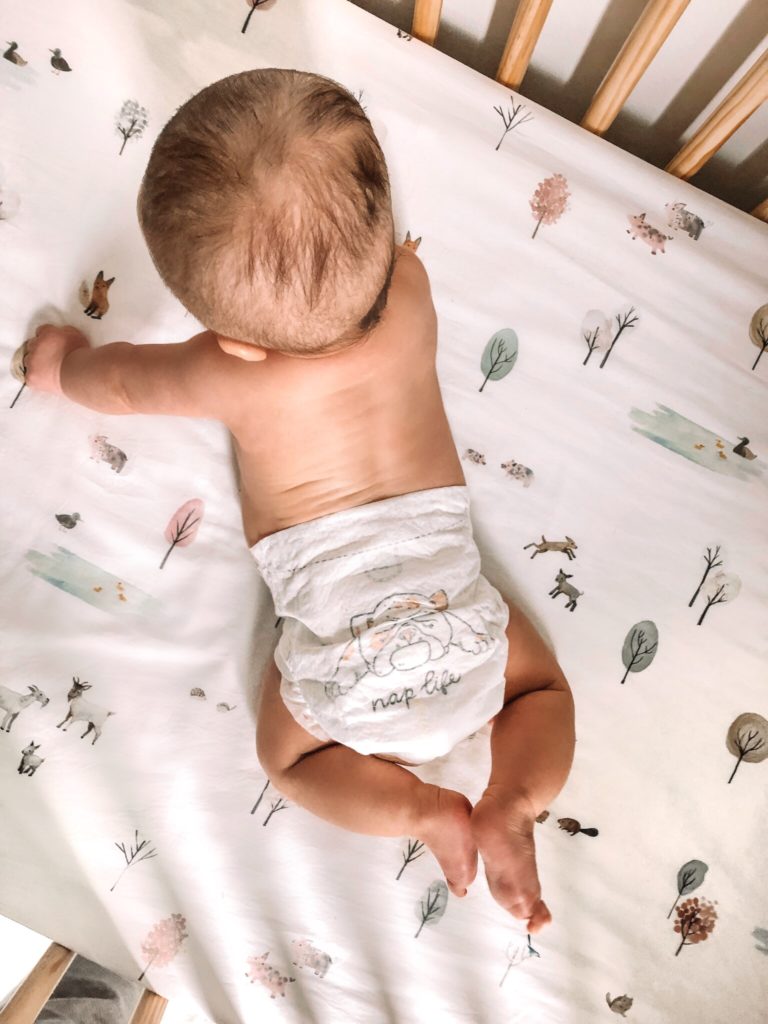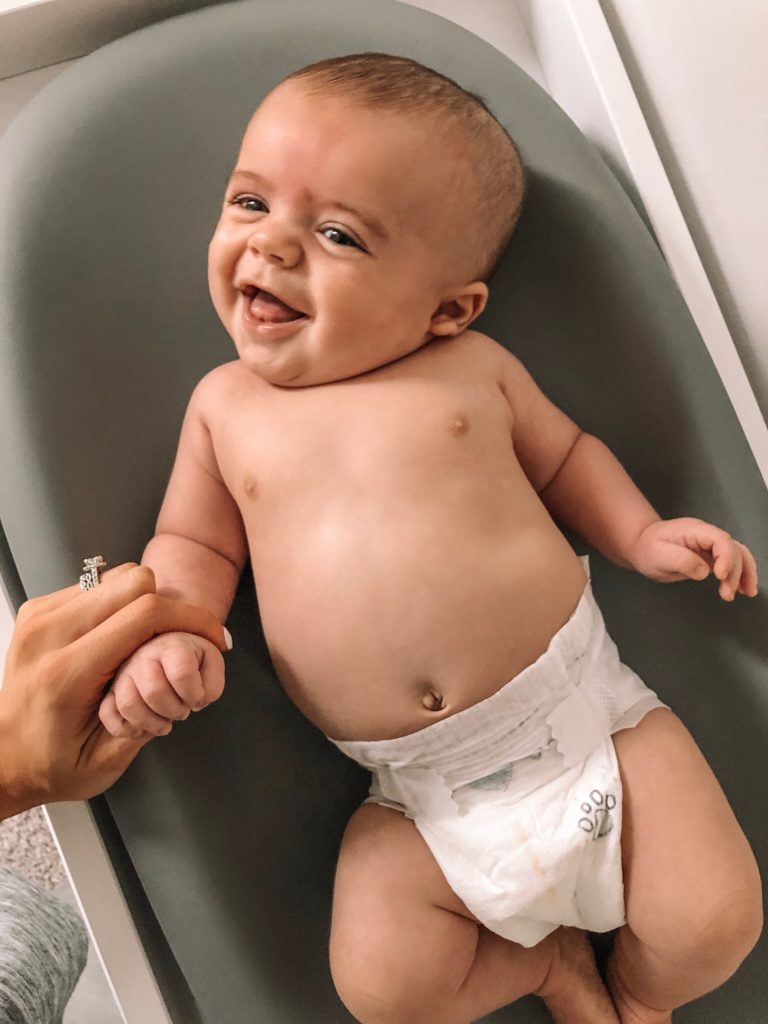 Have you tried Pampers Pure diapers? If you are expecting or a new mama, definitely give these a go. 🙂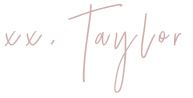 Thank you Pampers Pure for sponsoring this post. As always, all opinions are my own!