I had to make these snickerdoodles after seeing them when scrolling Pinterest since they are perfect for fall baking! And boy, were they good! So happy with how these cookies turned out. They were super fluffy and, although I don't insist you to eat raw dough cookie dough, it was fantastic. I will definitely be making these again!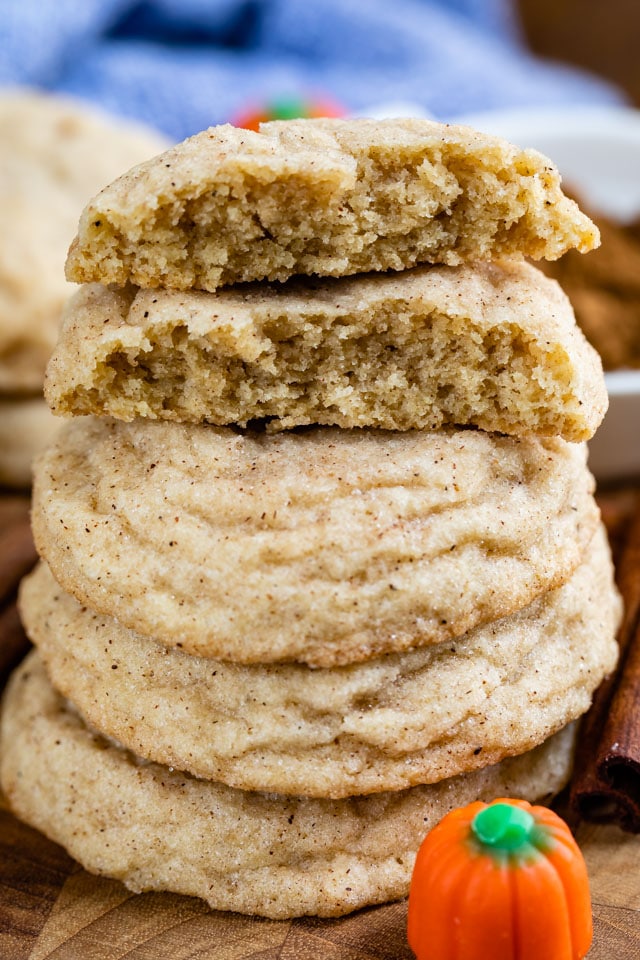 Ingredients:
3/4 cup unsalted butter
3/4 cup granulated sugar
1 large egg
1 tablespoon vanilla extract
1/2 teaspoon baking soda
1/2 teaspoon cream of tartar
1 teaspoon pumpkin pie spice
1/2 teaspoon salt
2 cups all purpose flour
Recipe:
Preheat oven to 350 degrees F and line two cookie sheets with parchment paper or silpat baking mats
Cream butter and 3/4 cup sugar with a stand mixer fitted with the paddle attachment (or you may use a hand mixer)
Oce the mixture is creamed and fluffy, mix in the egg and vanilla extract until smooth. Then, mix in the baking soda, cream of tartar, pumpkin spice, and salt.
Slowly mix in flour until the mixture is just combined.
Place 1/3 cup sugar and pumpkin spice in a small bowl and stir
Scoop 2 tablespoon sized balls of cookie dough and roll them in the cinnamon sugar. Then place them 2″ apart on the prepared cookie sheets. Bake for 9-11 minutes or until the bottoms just start to turn golden brown. (These taste better if you err on the side of under rather than over done)!
Photo and recipe c/o crazyforcrust.com