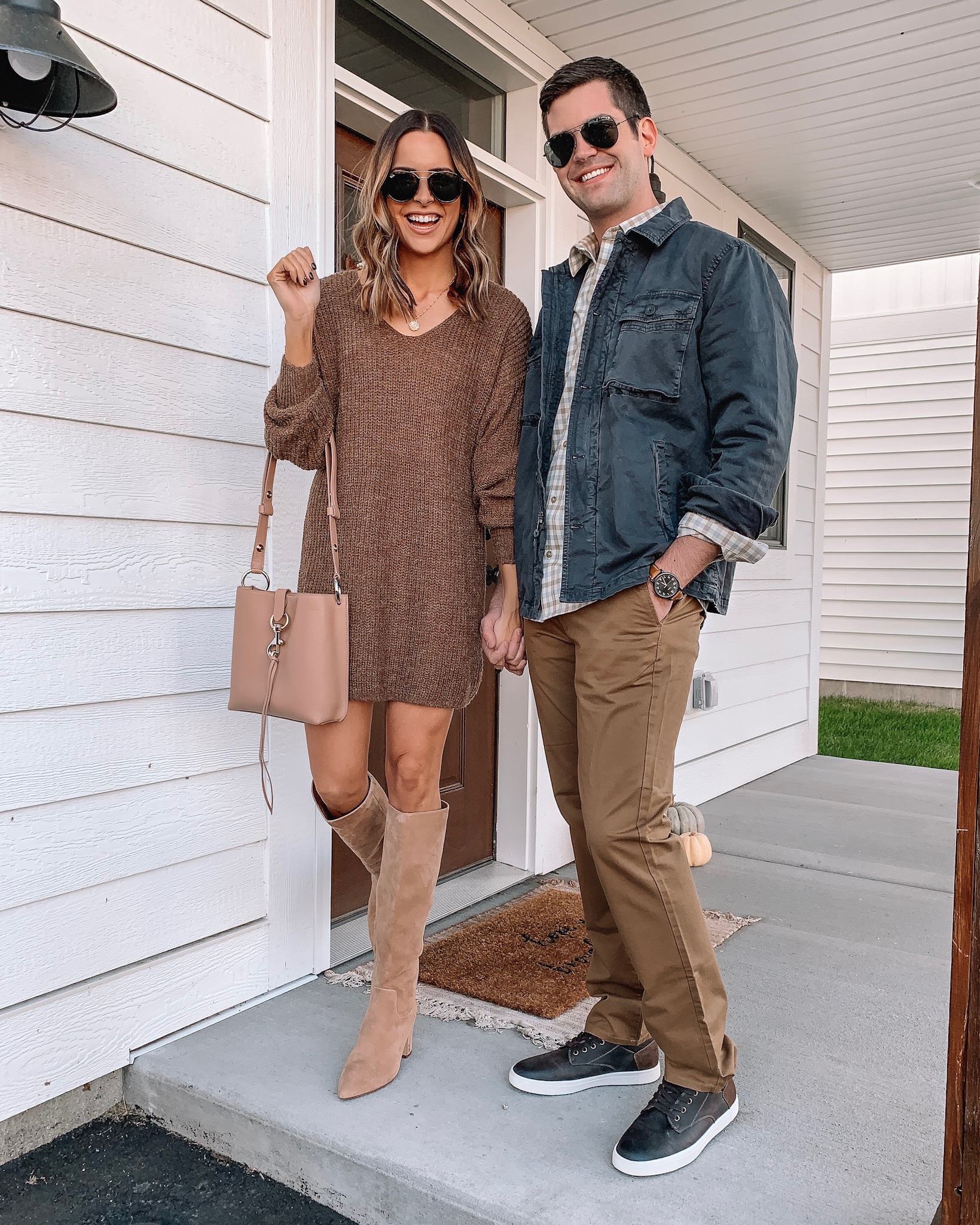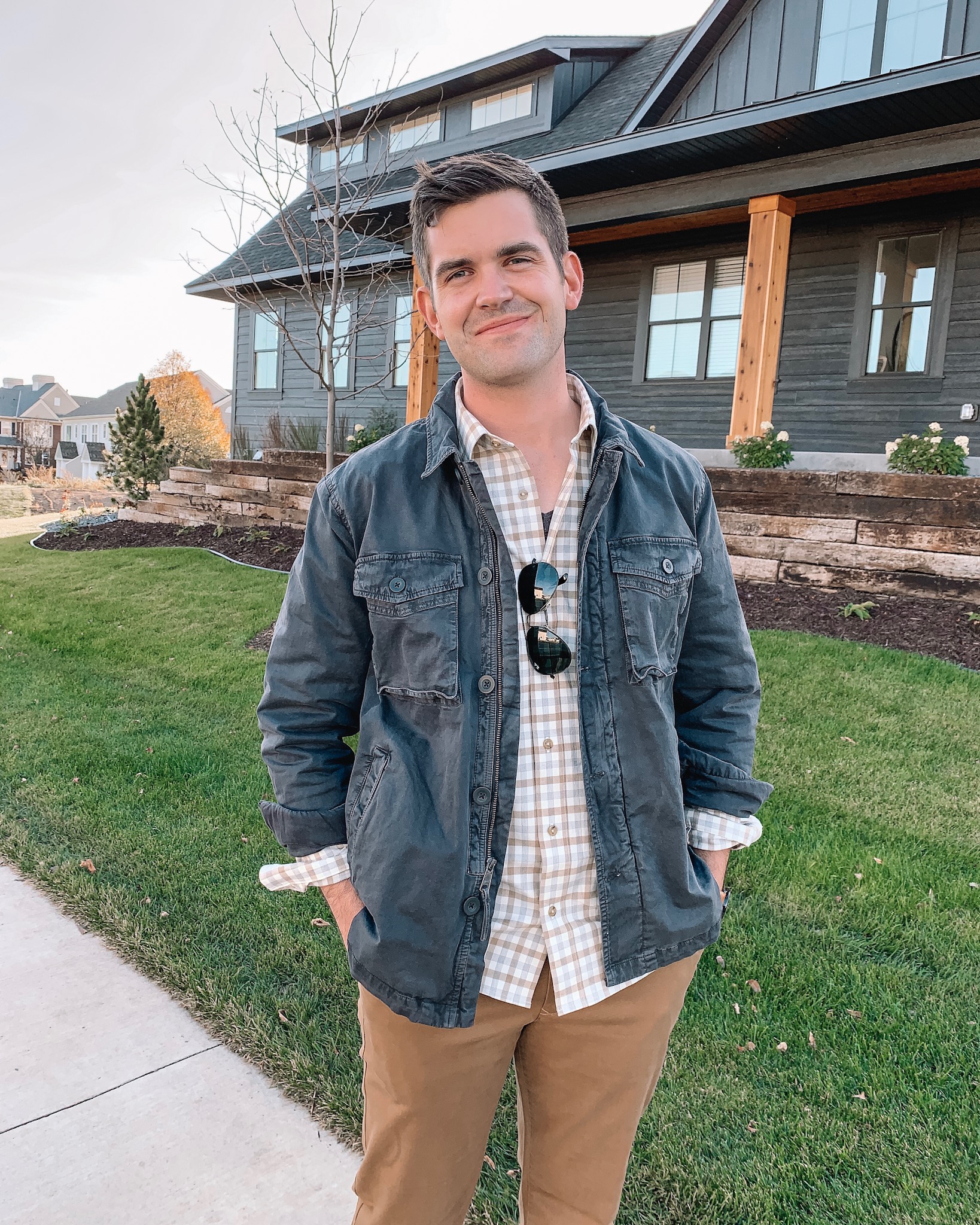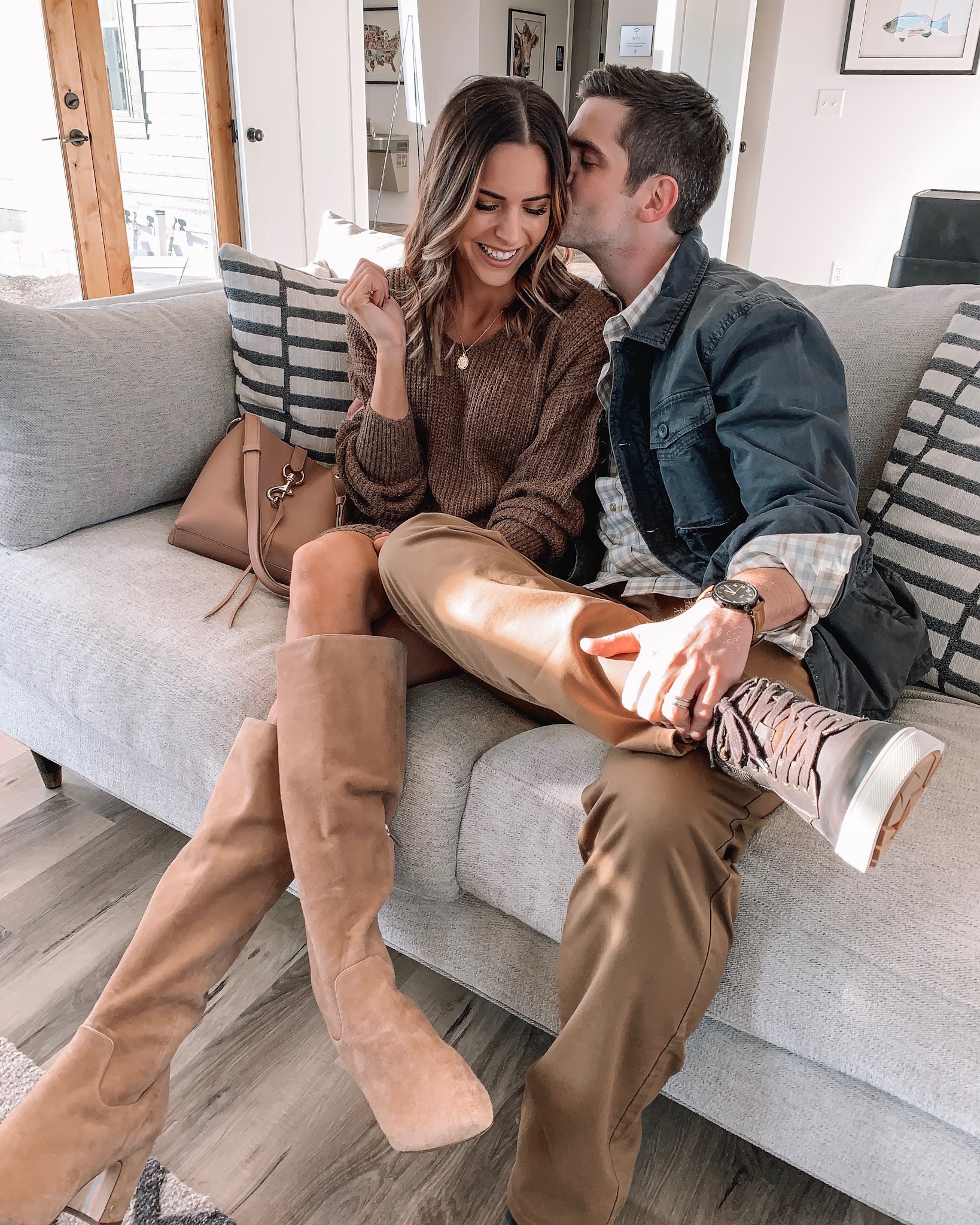 Hey guys, Tom here. I'm excited to be making another appearance on the blog (in case you missed it, I was in this post last month). Thanks for all the questions. 🙂 Sharing a little about the IG husband life, marriage, being a dad, and a few random facts. In addition to the Q&A, I'm sharing my dressy-casual outfit details from Nordstrom that we picked out for our family photos that we are taking this week.
What is your age difference?
I am ten months older than Taylor. I am 30 and she is 29.
Do you take Taylor's IG photos? Any tips?
Yes, I do take some. I used to take a lot more, but now Raini (Taylor's assistant) takes most of them. The burst function has been a game changer for me… it's the little things. Also, Taylor helps set up the shot and after taking thousands, I have caught on to what she likes, sort of.
What do you do for work?
I am an accounting supervisor for a medical imaging company. I also help a lot with Taylor's accounting and taxes, if that counts.
Do you ever get confused and think Taylor is talking to you when she is talking to us? Do you think it is weird that she is always talking to her phone?
Yeah, it used to happen a lot more. I have had times where I think we are having a conversation, haha. No, I don't think it is weird. At first it took some getting used to, but now it doesn't bother me at all.
What's it like having the small portion of the closet? Lol
I have plenty of room in our new closet! It has been really nice. 🙂 In our previous house, my clothes were very bunched up, but that is partially my fault for being a bit of a clothes slob…
Do you enjoy being on IG stories?
This is a great question. For the most part, I do like it. There are times where I could do without the embarrassment (when I was busted trying to learn how to do the floss dance, being called out for my favorite camo joggers, etc.) One of my favorite things is to laugh at myself and with others about themselves. Laughter is huge in our house, so we have fun with it!
Any marriage tips for life with a young baby?
I think it is very important to spend one on one time with the baby, time with all three of you and time as just a couple. How can you make enough time for all of this? It is a constant battle. I love spending time with just Keldon during the early weekend mornings and other times as well. I let Taylor sleep in and do the morning routine myself and we get to chill. Obviously time with us 3 together is some of the best time as well. I love seeing those two interact and how he lights up whenever he sees her. Right now he is a big time mama's boy, but I have plenty of time to change that. 🙂 I think the toughest thing for us has been getting quality T&T time in. We make sure we have date nights and movie nights, but this is something we are continuing to work on, especially since Taylor puts in so much time and effort into this blog and business. You learn as you go, and we are still learning!
What's one thing about Taylor we might not know about?
Taylor is super goofy. I know you guys get to see some of that, but it is not unheard of for us to laugh so hard that she says she is going to pee her pants. There have been times this hasn't been an empty threat… hopefully she doesn't hate me for sharing that. 😉
Favorite place to shop for guy clothes?
I would have to say Nordstrom. I love that they have the athletic gear I am looking for, like Nike, Travis Matthew, etc. I can also get casual clothes workwear, and outerwear there, so it is a one stop shop for me. I don't really like going in store to shop anywhere much, so their free shipping & returns is a hit with me too since I can order a couple of sizes and send back what doesn't work.

Do you enjoy shopping for yourself?
Taylor does a good job of shopping for me for the most part… I do however pick out my golf wear, and I enjoy that.
Favorite facial wash/products for men?
Well… I really do not wash my face much. I hope we can still be friends. My theory is that if my skin is fairly clear with what I have been doing all my life (splashing with water), why change? I do like the Jimmy Choo aftershave though, so that kind of counts.
What is something that most people would be surprised to know about your relationship?
We have known each other for 23 years. We met in religion class in third grade and Taylor has been crazy about me since then. She was able to hide this for about 15 years, pretty impressive.
What's one embarrassing moment from your and Taylor's history?
One of our first dates was dinner and a movie. We split pasta, and it was the worst thing I have ever eaten. I felt like I didn't want to seem like a complainer, so I choked down the butter and caper explosion pasta. Ick! I came to realize that Taylor wasn't a fan of the pasta either after the fact though, haha. At the movie, one of the previews was for a horror movie and being I am a very jumpy person, I jumped big time in the preview. Taylor didn't let me forget that one for a while.
What is your favorite thing about being a dad?
I love making Keldon laugh. It is the best sound in the whole world! Seeing him happy and having fun brings a new kind of happiness to me that I did not know existed. I also can't help but be proud when people say he looks like me. It reminds me that Taylor and I made him and he is half me! So crazy. I can't wait for everything ahead, but am soaking up every moment along the way!
OUTFIT DETAILS:
Tom: Military Jacket (TTS, wearing a L) | Flannel Shirt (TTS, wearing a L) | Chino Pants (TTS) | Boots (run large, size down) | Aviators | Watch (similar)

Taylor: Sweater Dress (TTS, wearing a S) | Boots (TTS) | Coin Necklace | Bag | Lip Color (Viva La Glam II) | Aviators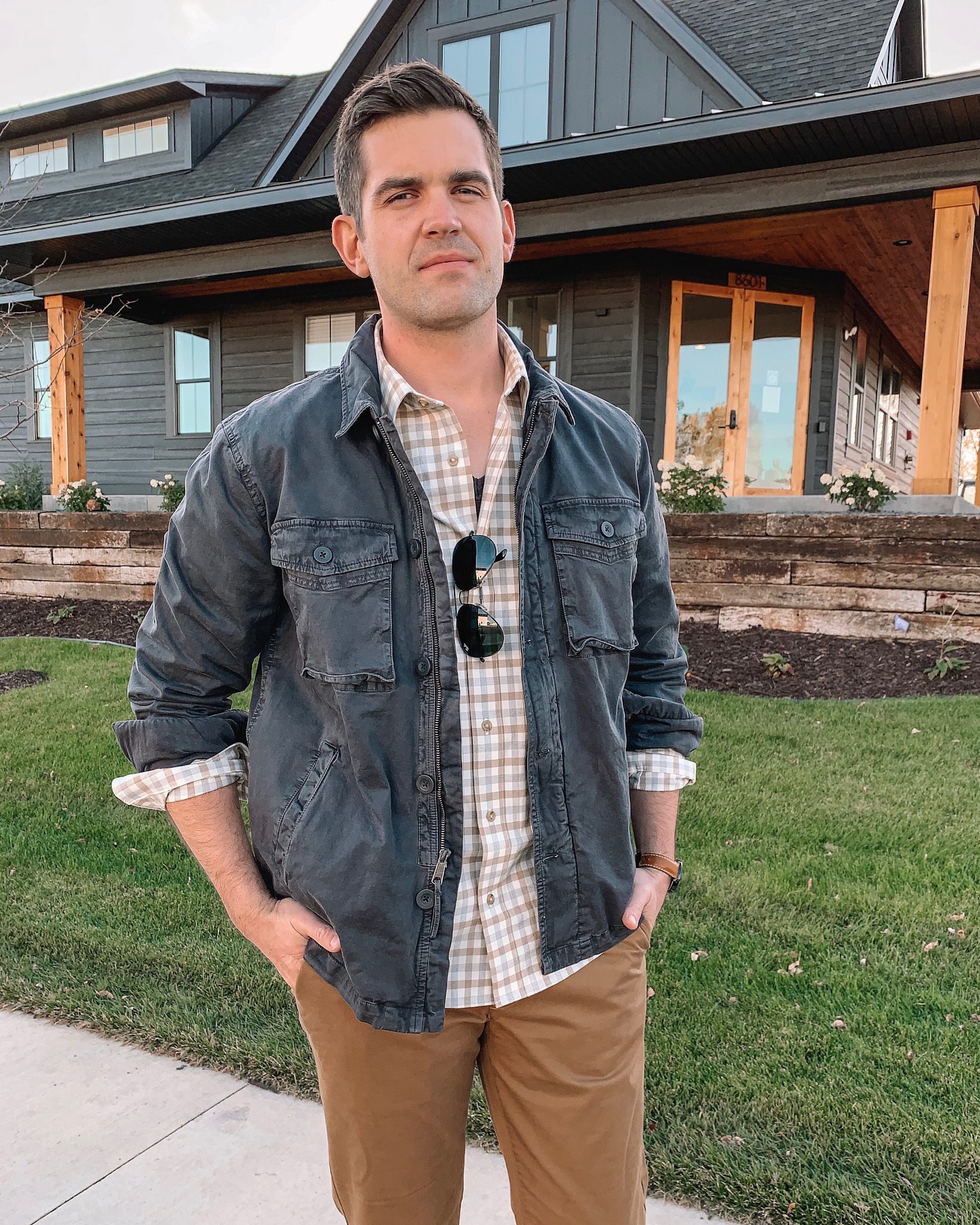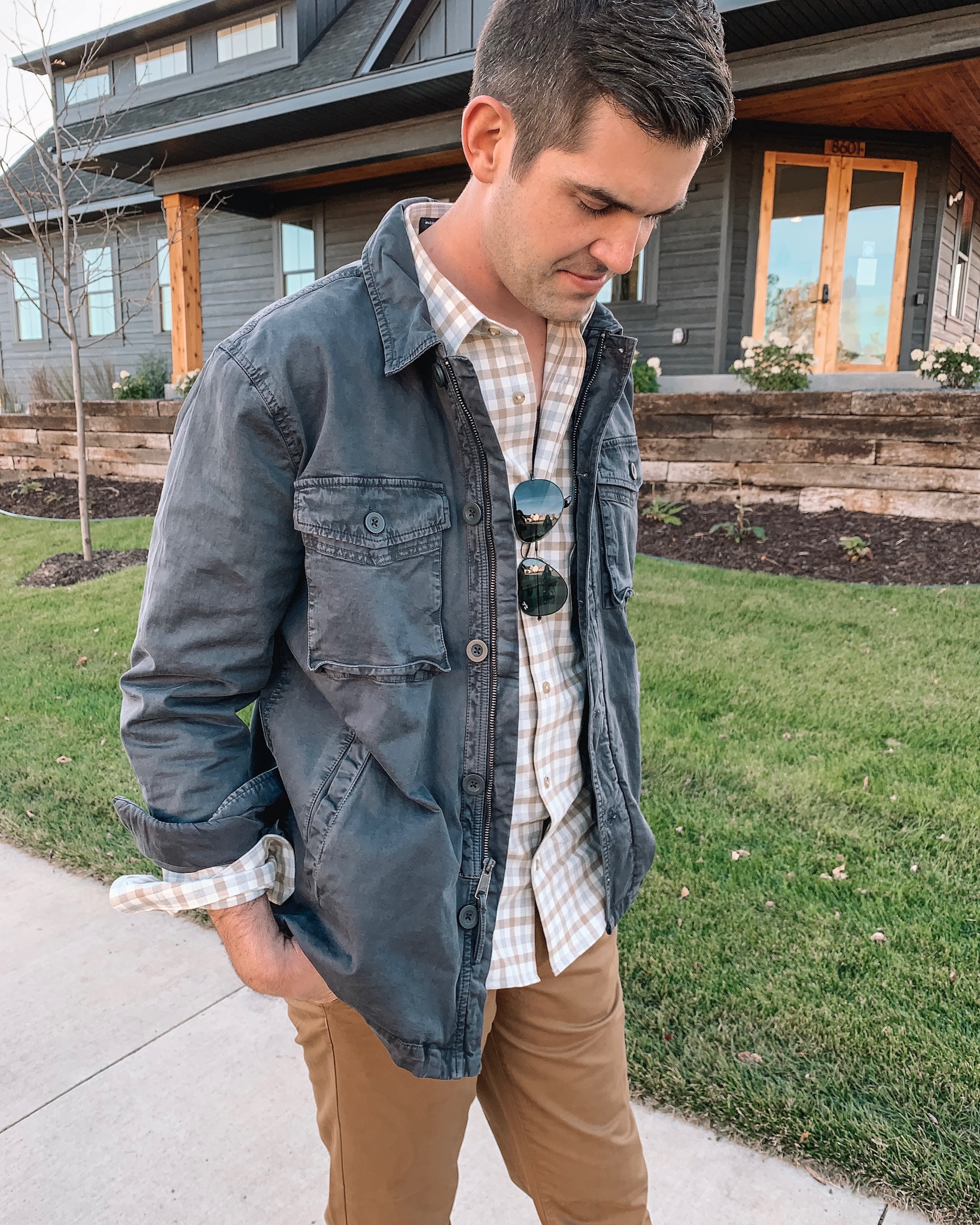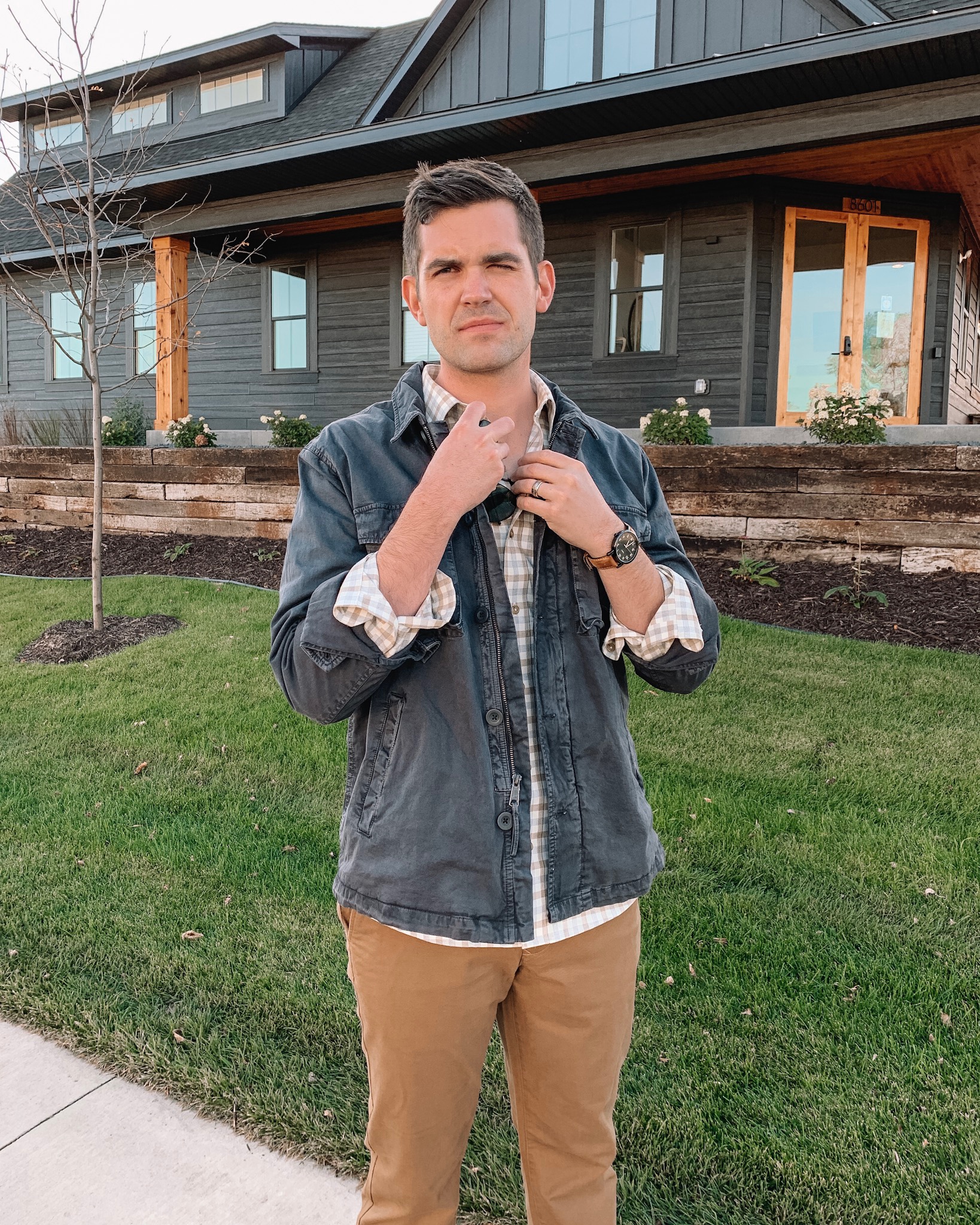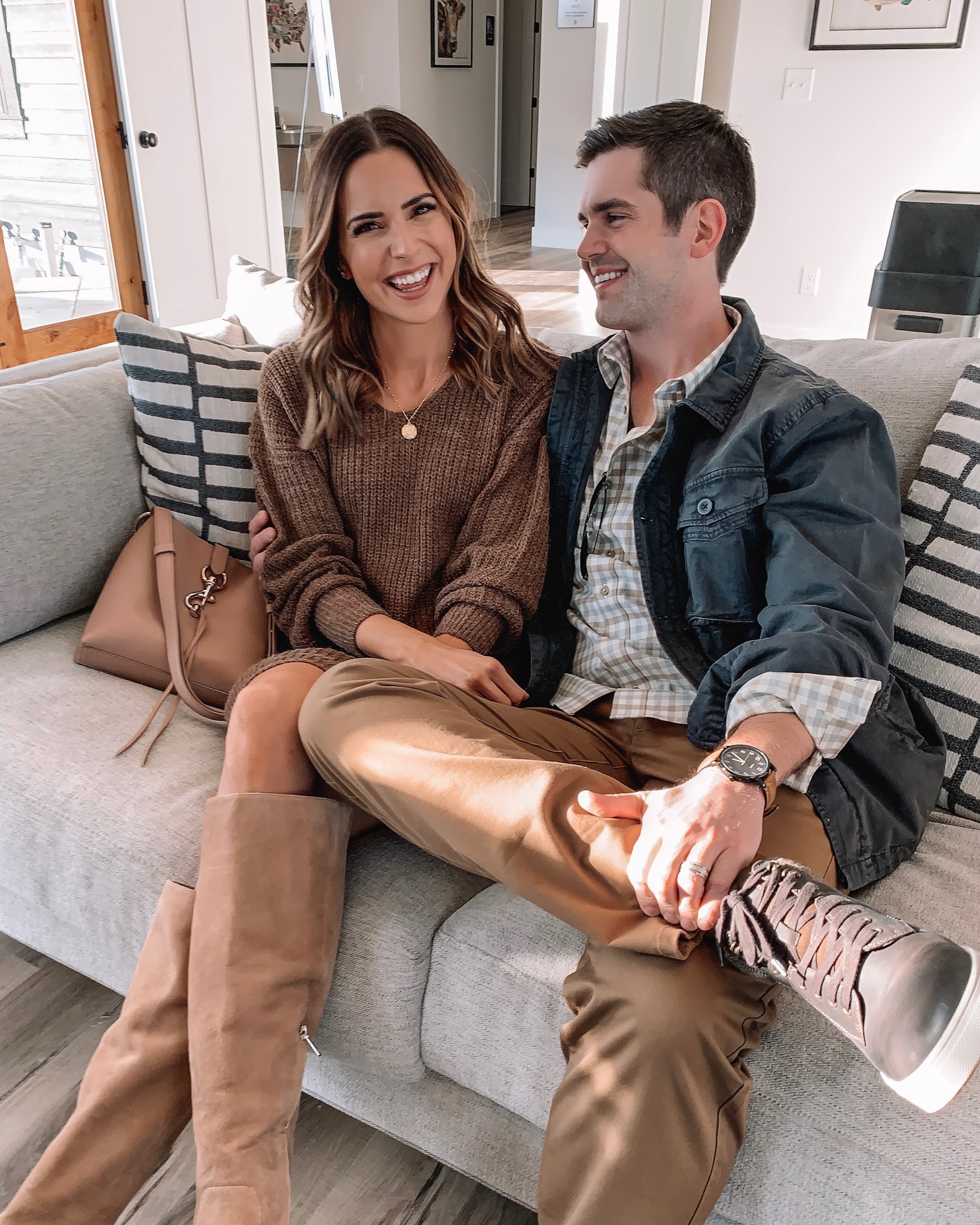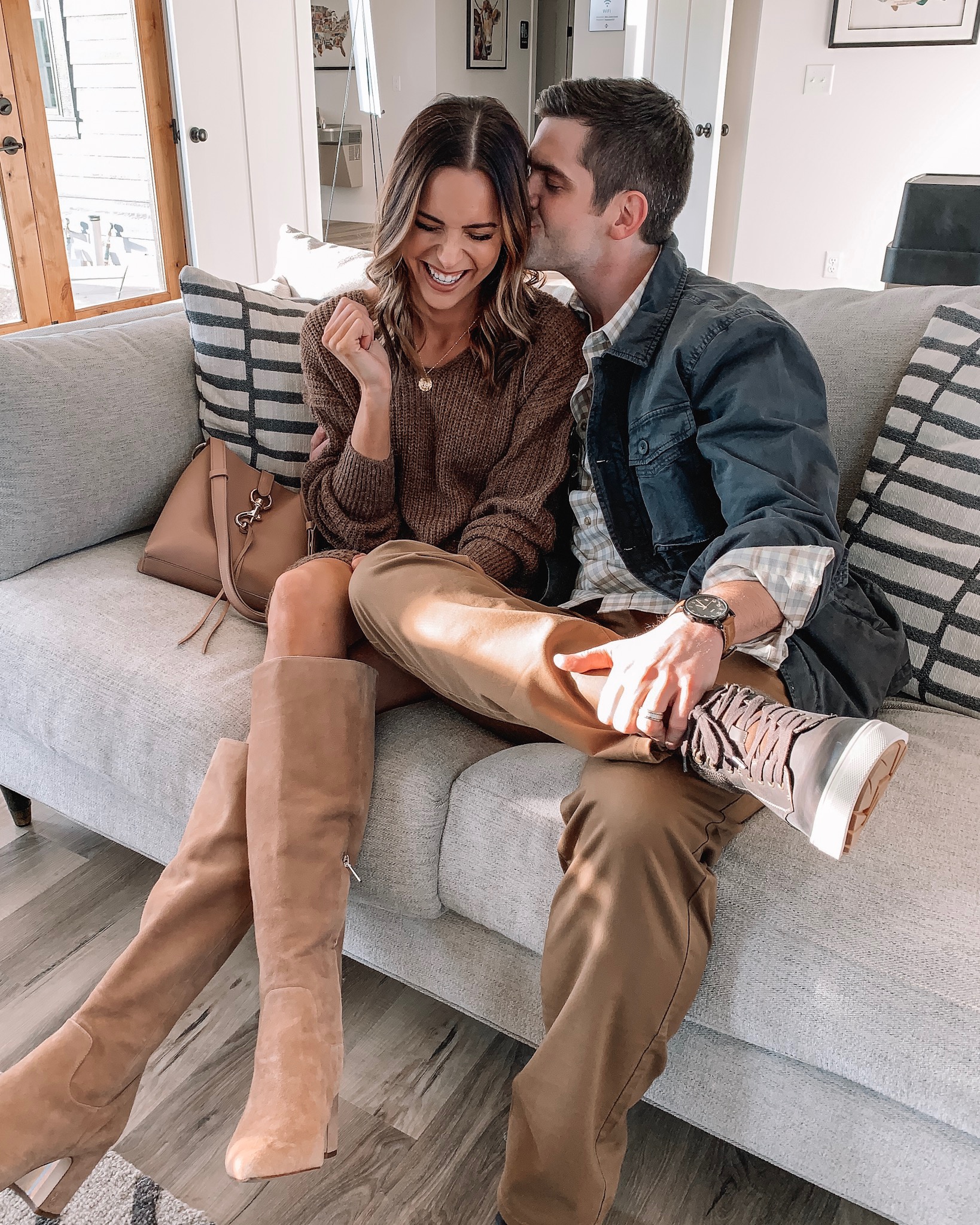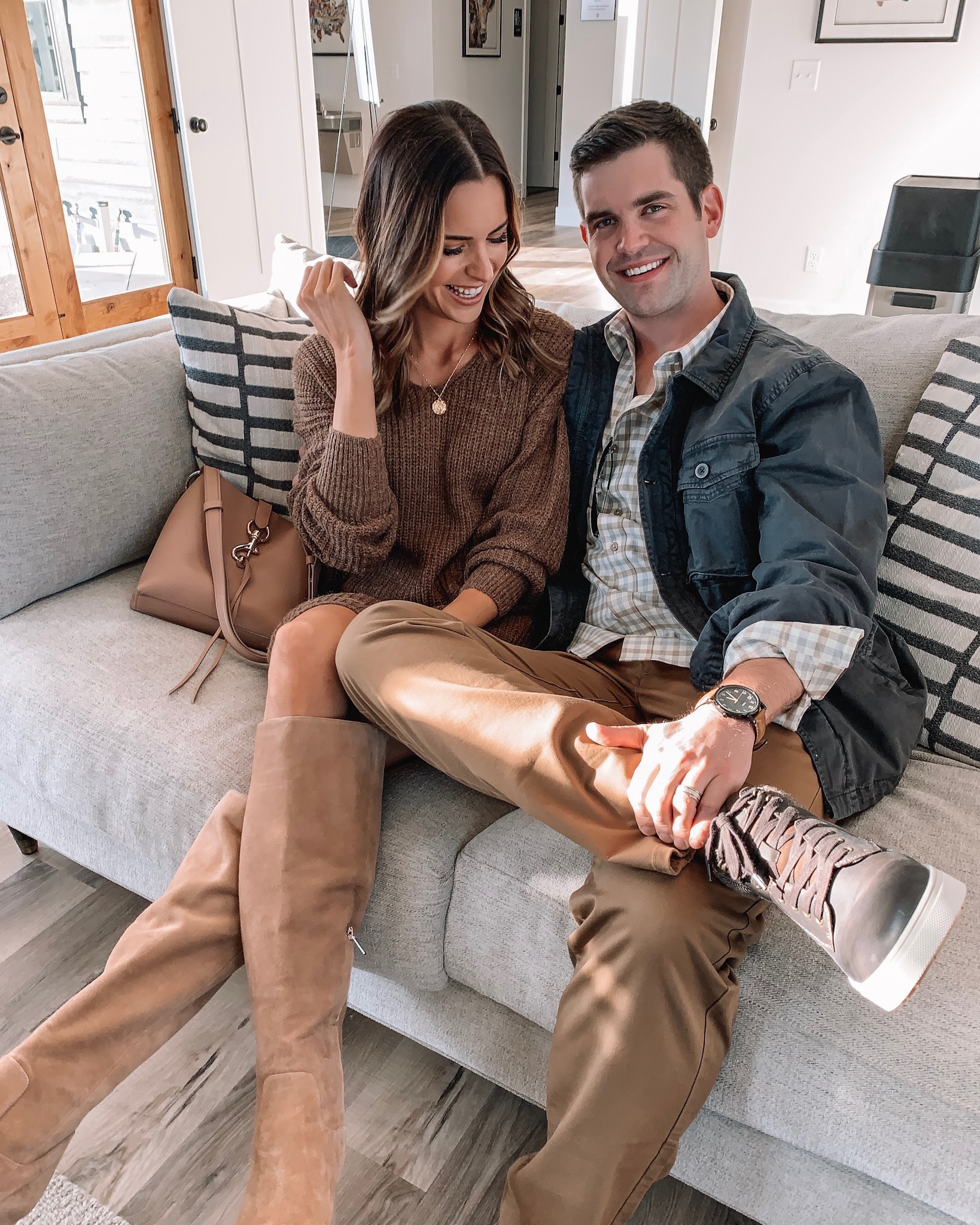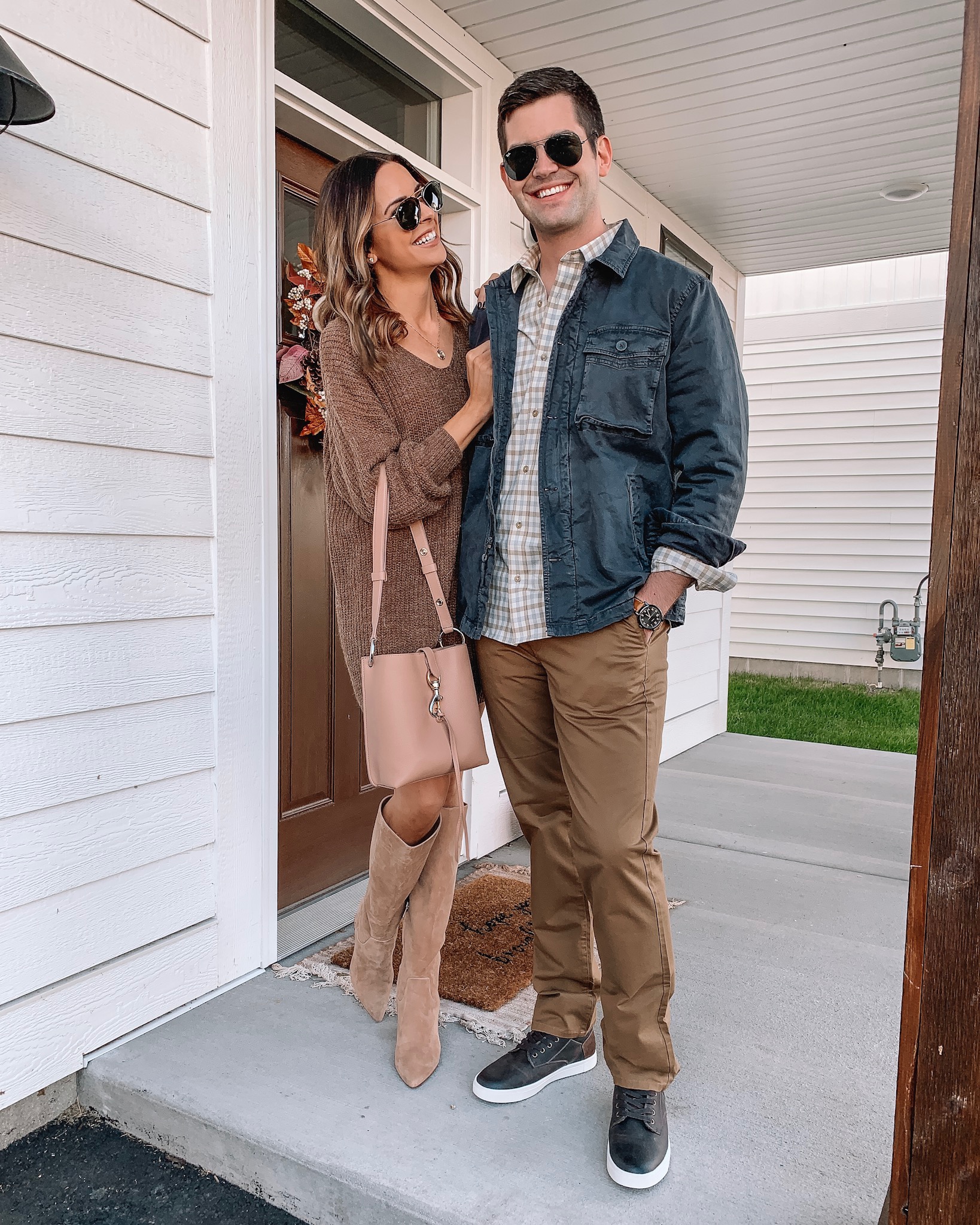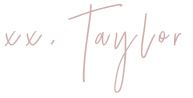 A big thanks to Nordstrom for partnering on this post! All opinions and selections are my own.