Happy hump day, friends! You know I love me some sales and sharing them with you all, and an exciting one is happening now at the candyland of makeup stores, Sephora! Today, I'm sharing all my favorite Sephora Must-Haves, and the Beauty Insider Appreciation event started this weekend for VIB Rouge members and it will open up to VIB and Beauty Insider members this week! If you aren't a Beauty Insider yet, I highly recommend you sign up – it's free, and you earn points with every purchase that you can cash out for beauty rewards! The more you spend throughout the year, the higher Beauty Insider status you'll have (and more rewards/perks you'll receive). Plus, you always get a little gift during your birthday month!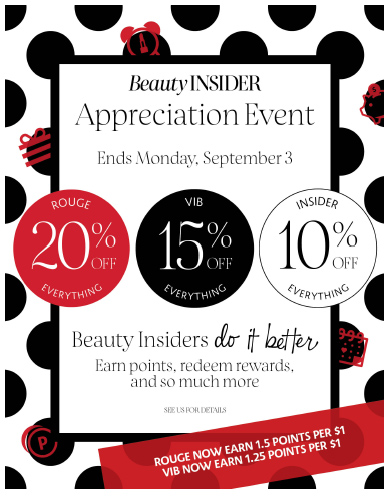 VIB Rouge members get to shop the sale starting today (they receive 20% off their purchase with code YESROUGE), and then the sale will open up to VIB and all Beauty Insiders on Thursday, August 30th. VIB members receive 15% off their purchase with code YESVIB, and Insiders receive 10% off with code YESINSIDER! The sale goes on until Monday, September 3rd – so act fast! Sometimes really popular products run out of stock during these sales, so if you have you're eye on something, don't sit on it! Sephora has an awesome return policy if you don't end up loving the product.
It's an ideal time to stock up on your favorite makeup/skincare/hair products/fragrance, since the brands Sephora carries only go on sale during these rare events (1-2x a year)! If you are looking to try some new products out, my tried and true favorites that I recommend you trying out are below. These products don't have a drugstore price tag, but the ones I listed here are worth it! High quality products, with high quality results.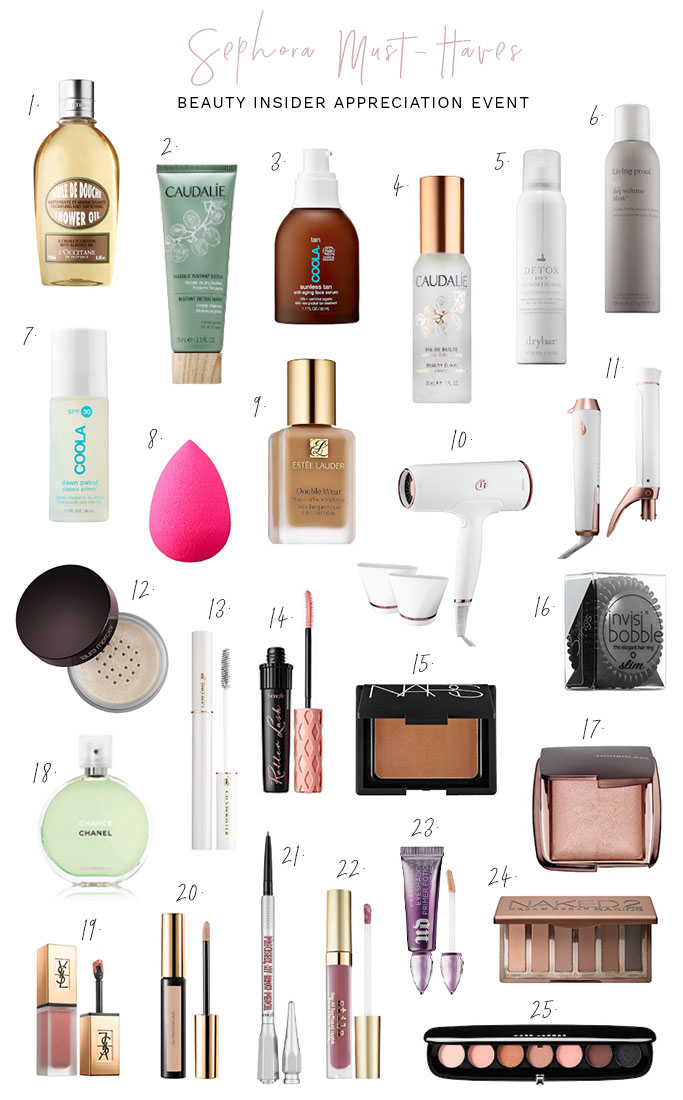 Below are the products that I'll be purchasing during the sale that I haven't tried yet, but have heard amazing reviews on! I think I'm most excited for the Foreo LUNA Mini 2 and the Olaplex hair treatment!

What will you be picking up from the sale? Do you have any must-haves that aren't on my list (that I need to give a try)?! I would love to hear from you!