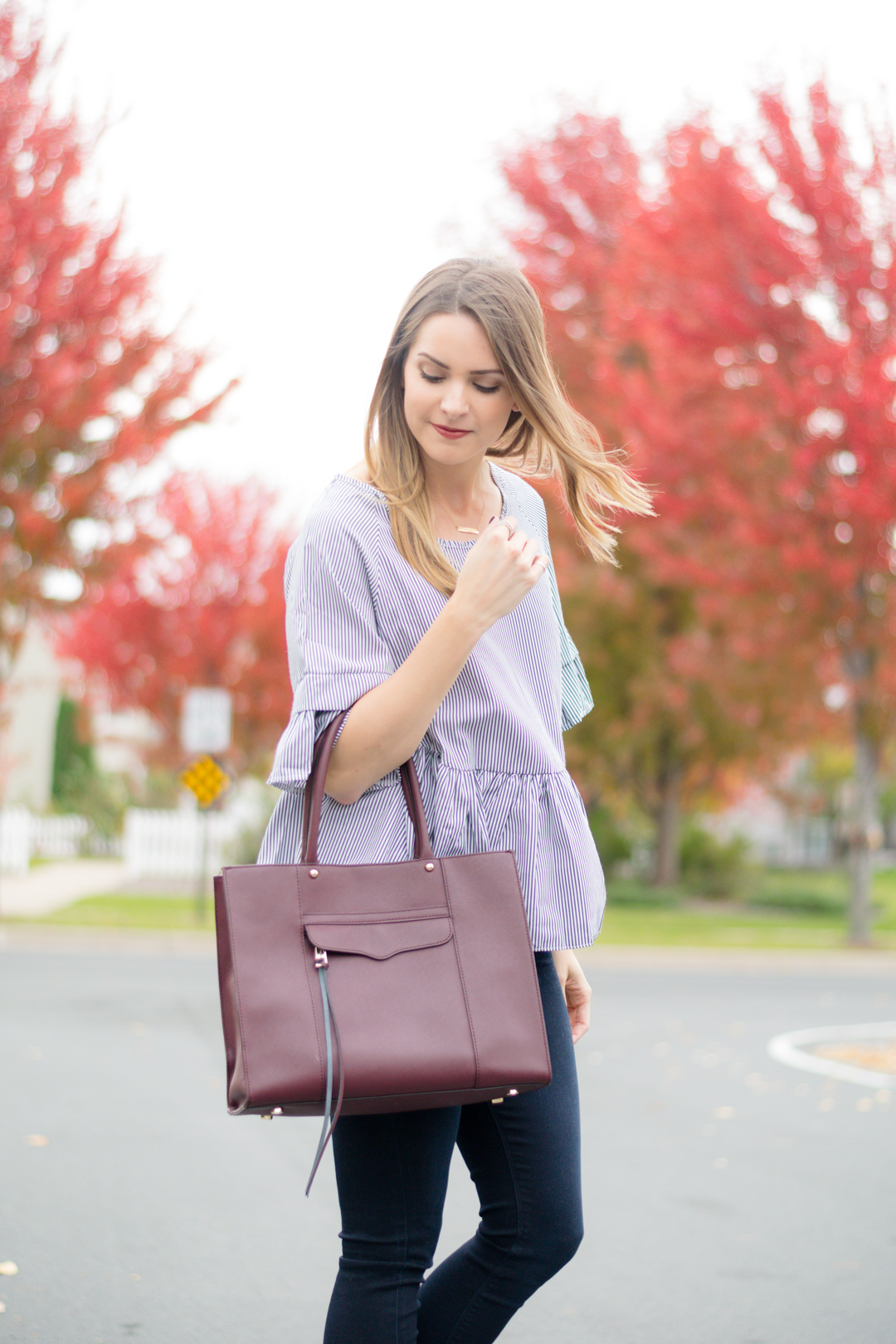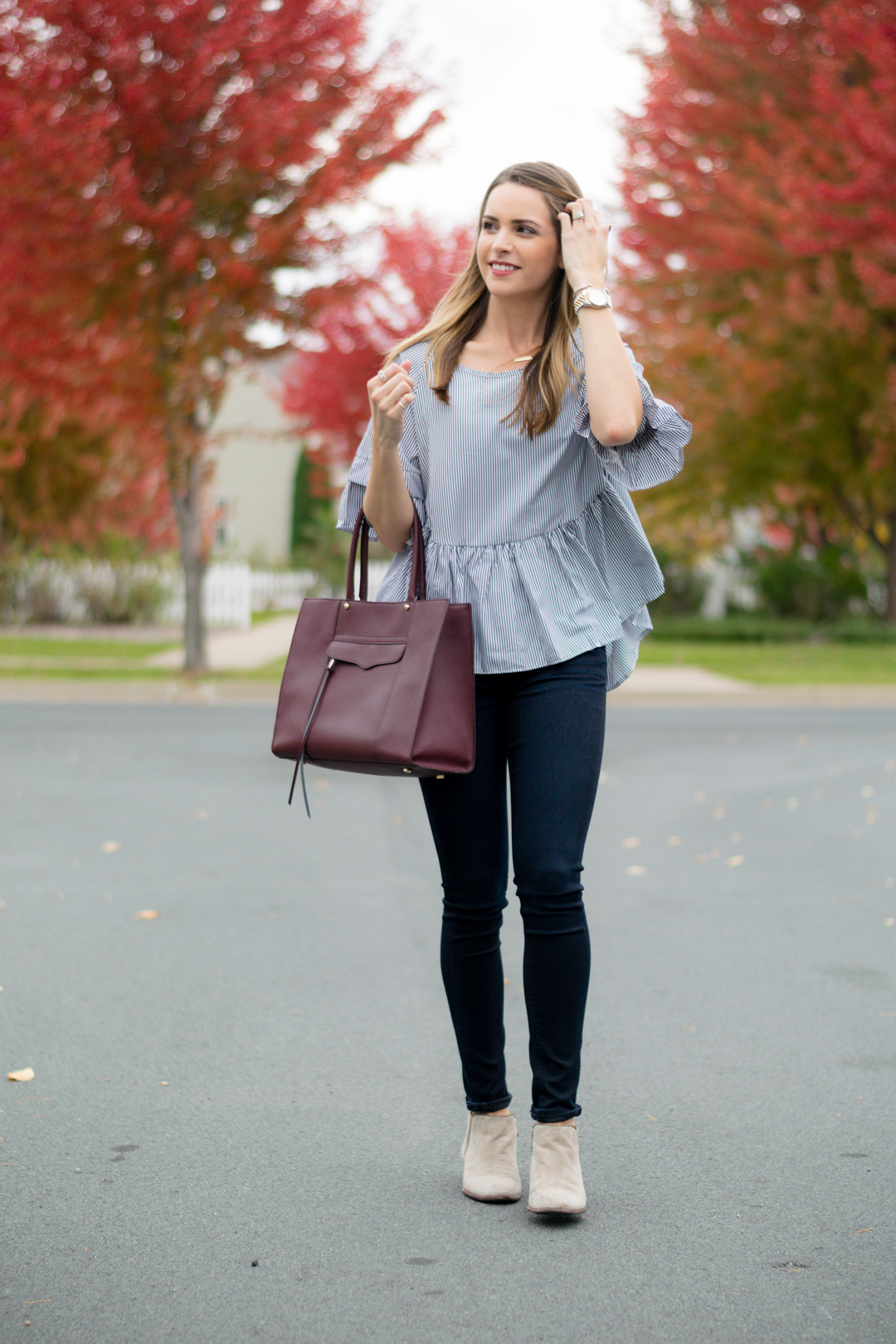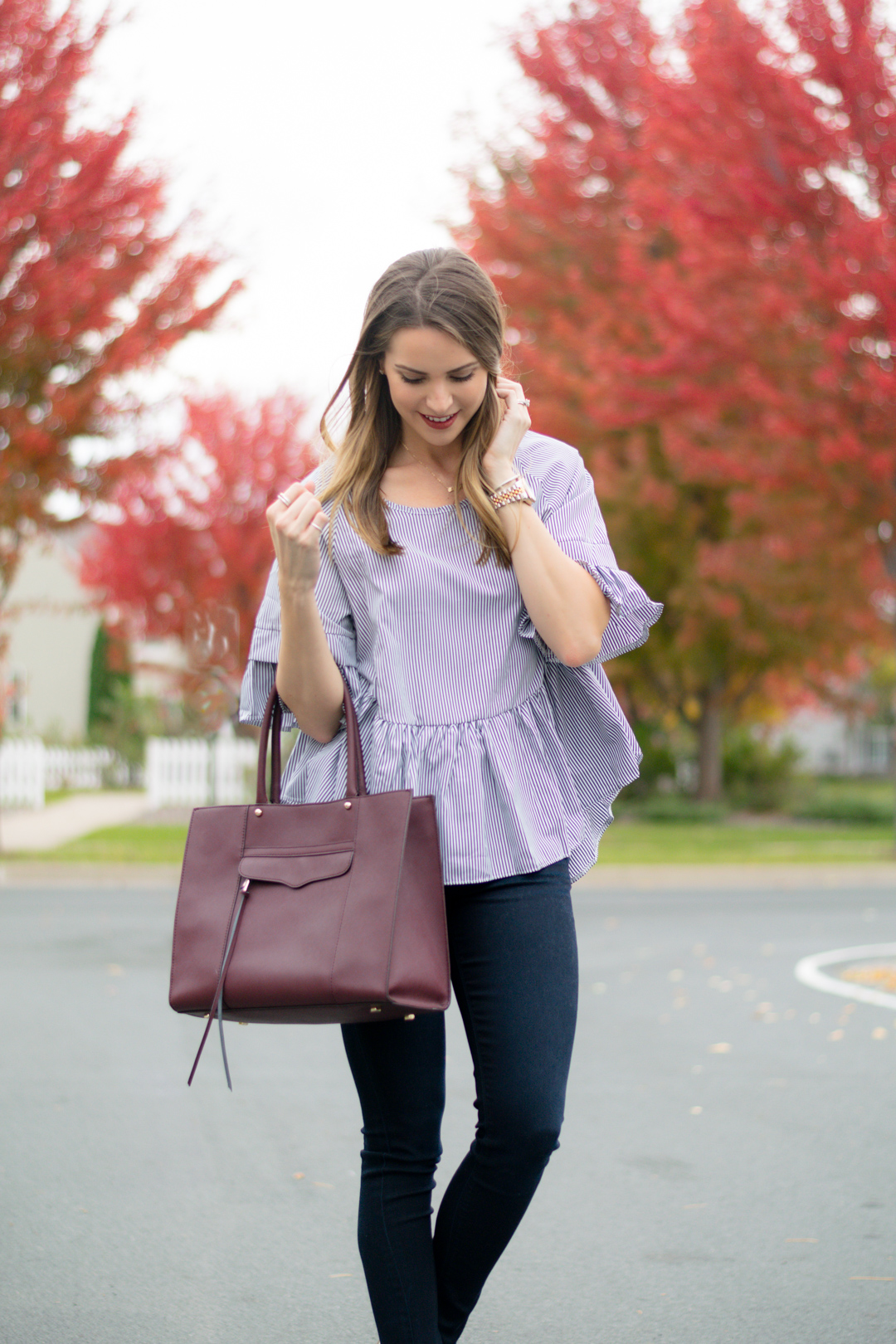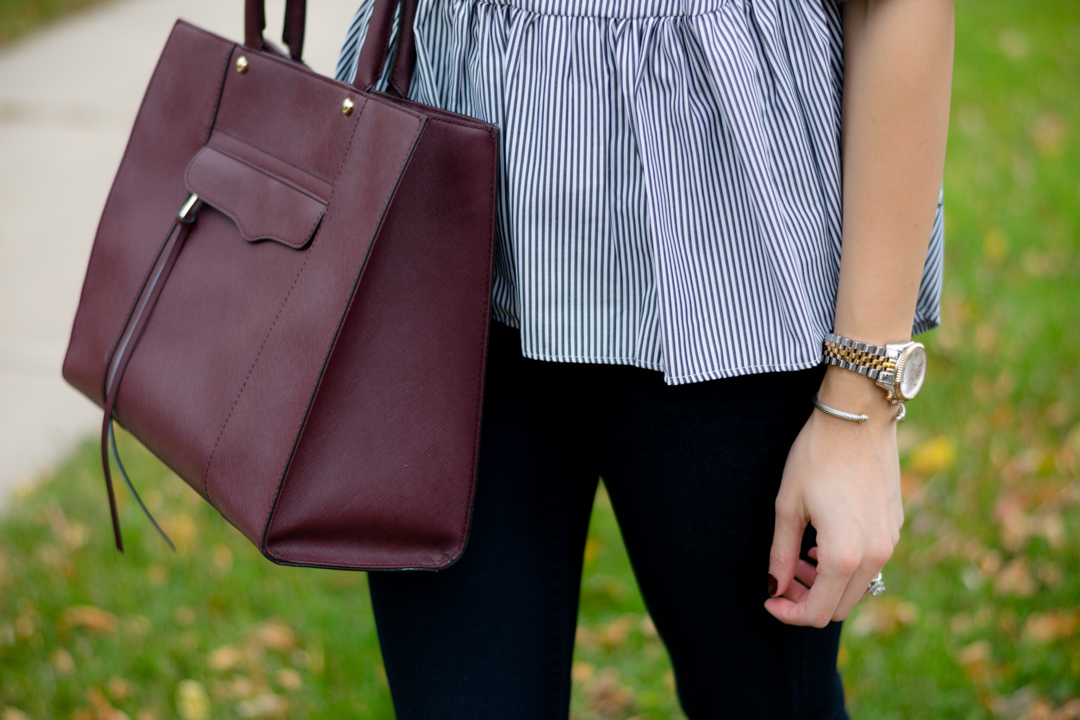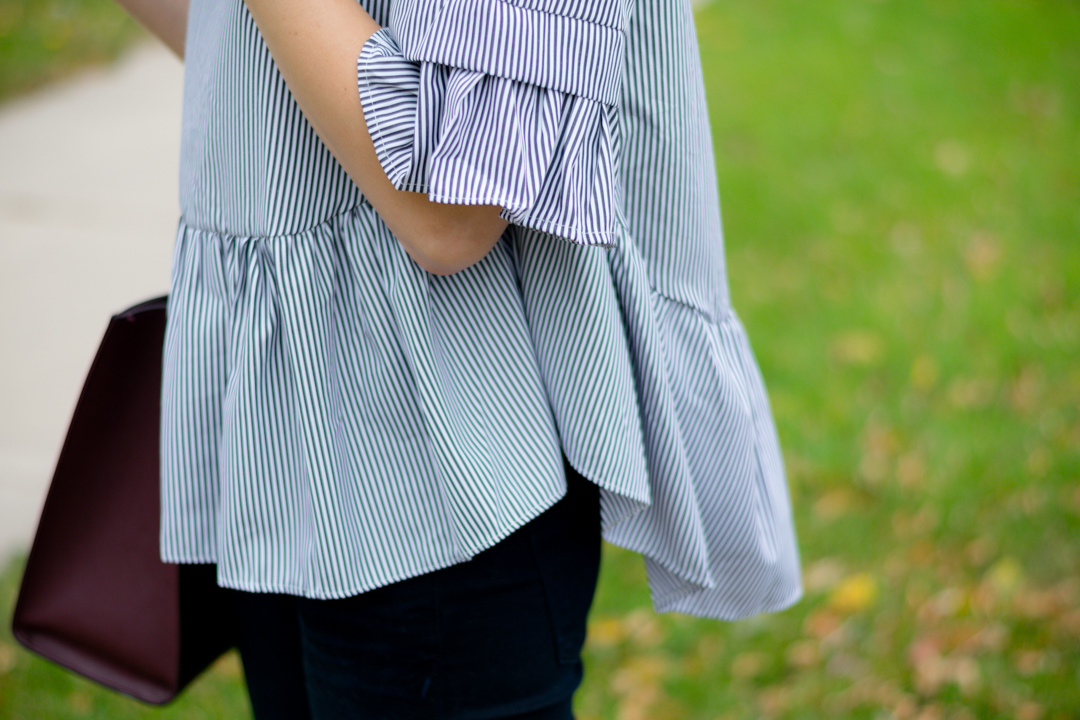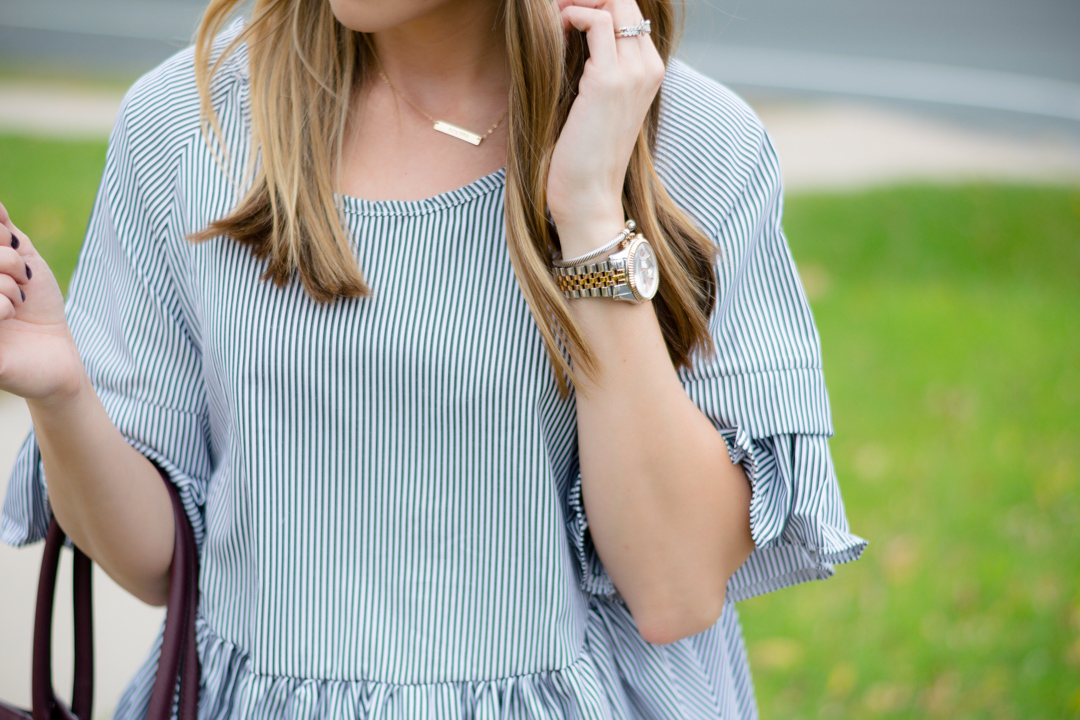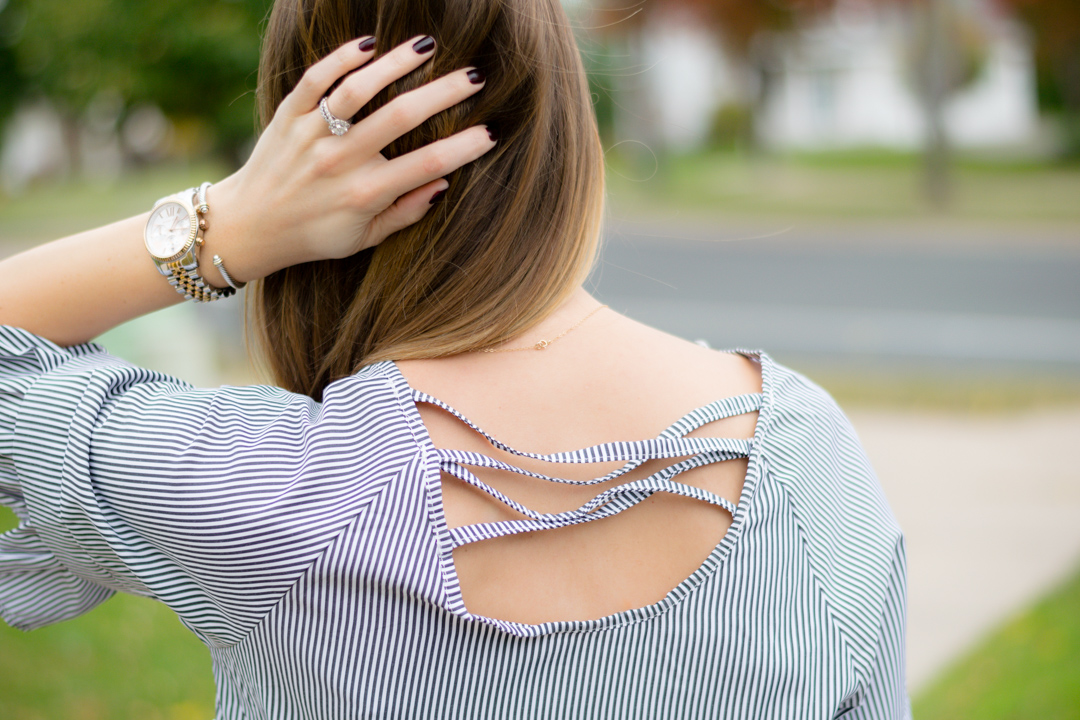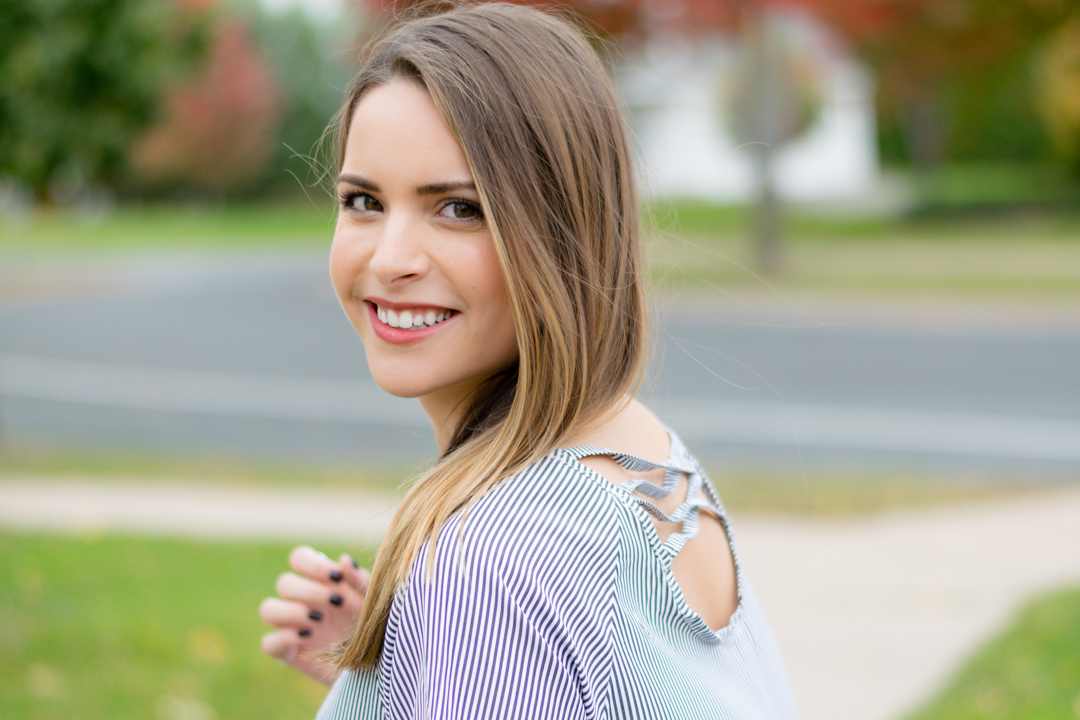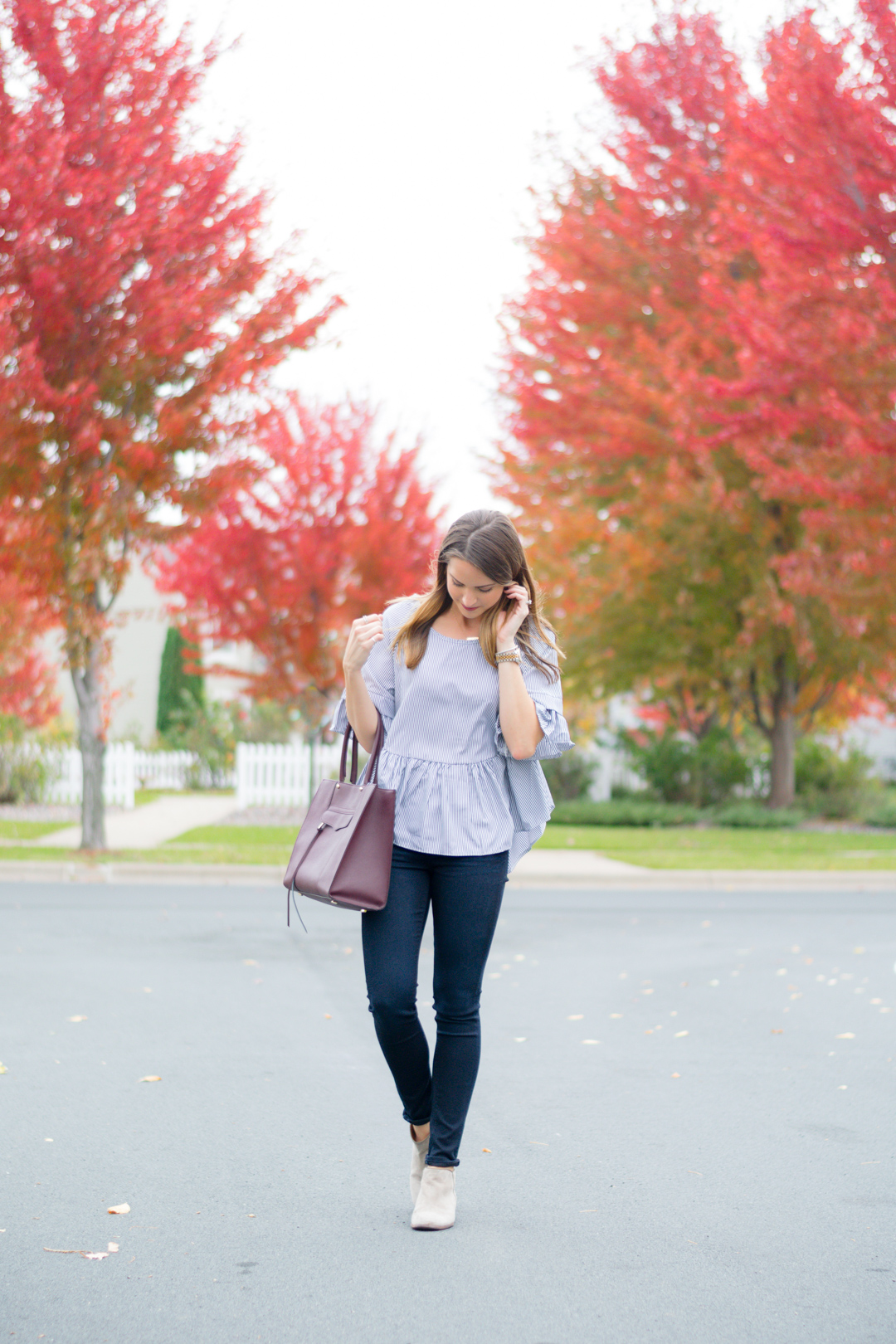 Striped Ruffle High-Low Top | Dark Wash Skinny Jeans | Rebecca Minkoff Medium MAB Tote (similar here and here) | Sam Edelman 'Petty' Ankle Booties | David Yurman Cable Classics Bracelet with Gold | Michael Kors Tri Tone Watch | David Yurman 'X' Crossover Ring
---
Ruffles, stripes and everything nice… isn't that how it goes? 😉 In all honesty, this combination is a match made in heaven in my book. For some reason, I have a serious magnetic force to tops with stripes or ruffles on it. When I saw this striped ruffle high-low top with both of my favorite details, I knew I needed it hanging in my closet ASAP. When you thought this top couldn't get any cuter, it also has a high-low shape and an adorable criss-cross cut out detail on the back! *heart eyes* At only $13.99, you can't go wrong. The shipping does take a little bit longer than a week, but it's well worth the wait – pinky promise!
To make this top fit for the season, I paired it with my favorite dark skinny jeans and taupe ankle booties. It would look great with a utility jacket layered over it it for chillier days!
This weekend we went back home to celebrate my nephew's birthday at Mongo's grill (yum! Used to be my favorite restaurant when I lived there!) Friday night, did some blog shoots and adventured at the apple orchard Saturday, and then cleaned and watched football yesterday! It was a fun weekend with lots of chill time, which was just what the doctor ordered. 🙂
Can we also talk about how GORGEOUS these trees are in the background of these photos?! This is right in my neighborhood, and I'm greeted by them everyday. Fall is seriously the most beautiful time of the year… I wish trees always looked this pretty!
Hope everyone's Monday isn't too painful. 😉 Thanks for stopping by!
xx, Taylor
SHOP THE LOOK: