Time sure got ahead of me since I meant to post these photos months ago… but since it's Thursday, I thought I'd do a little Throwback Thursday/TBT post on our maternity photo shoot! Many of you expecting mamas shared with me that you were inspired by these photos from our shoot, so I hope this serves as inspiration for other future mamas as well!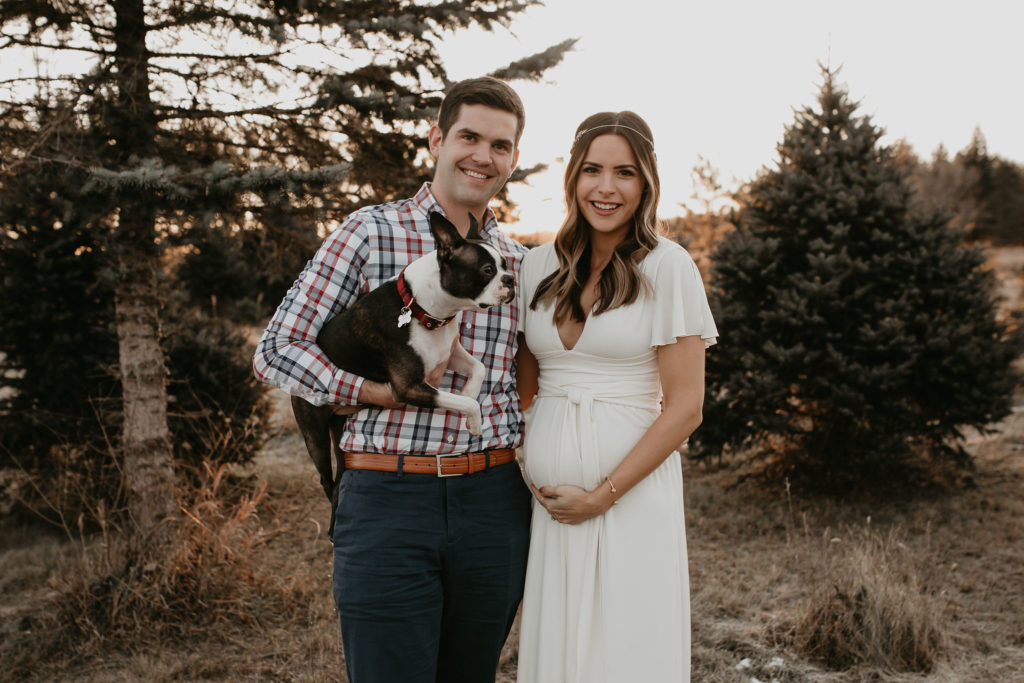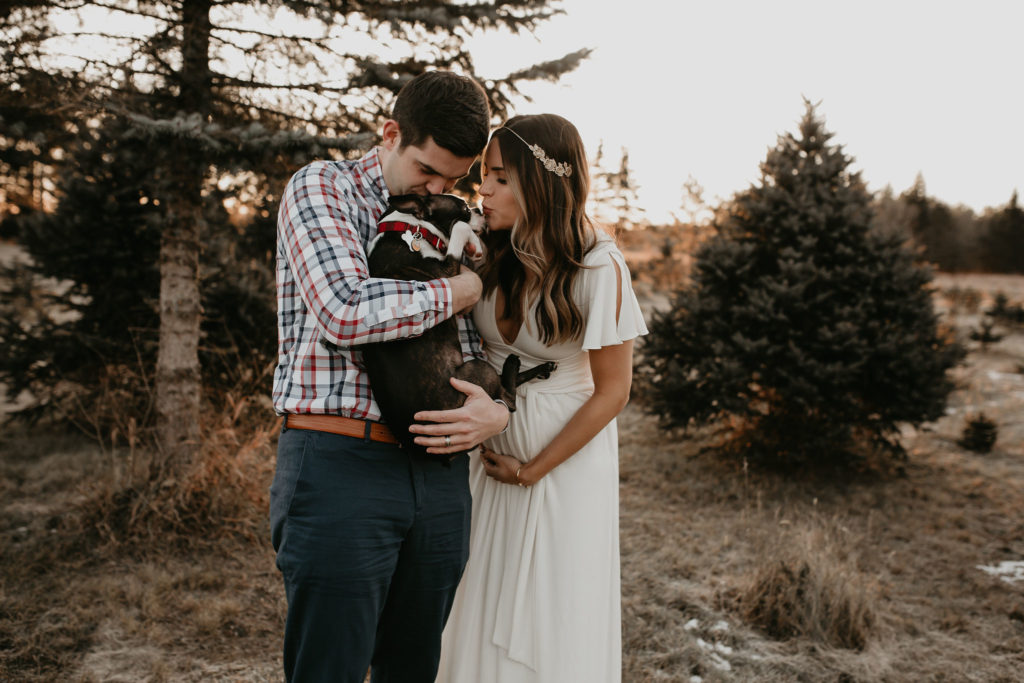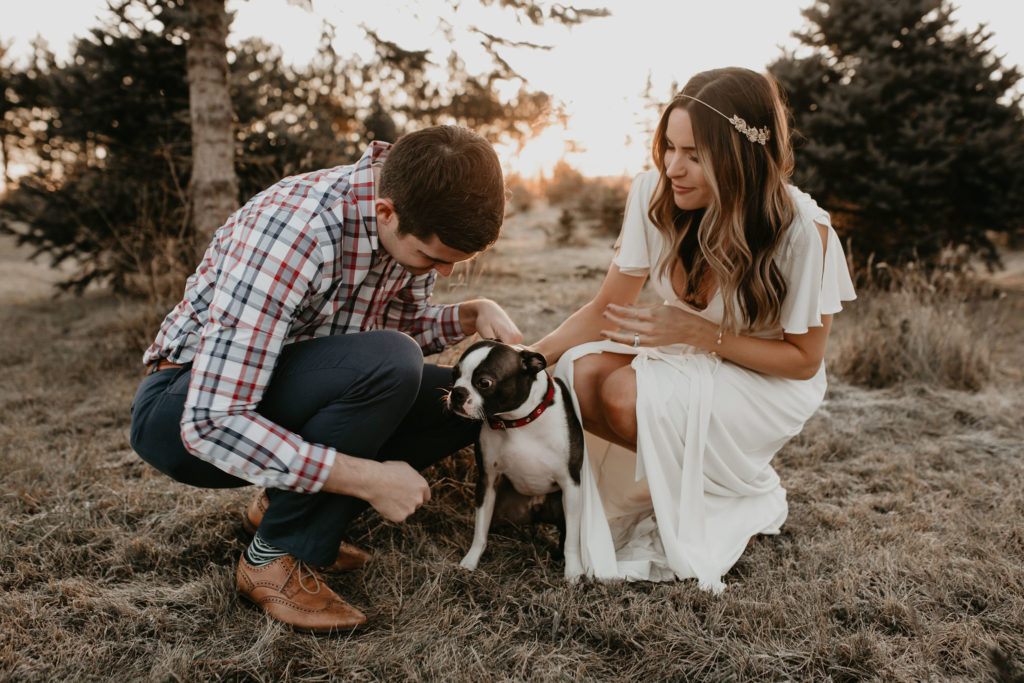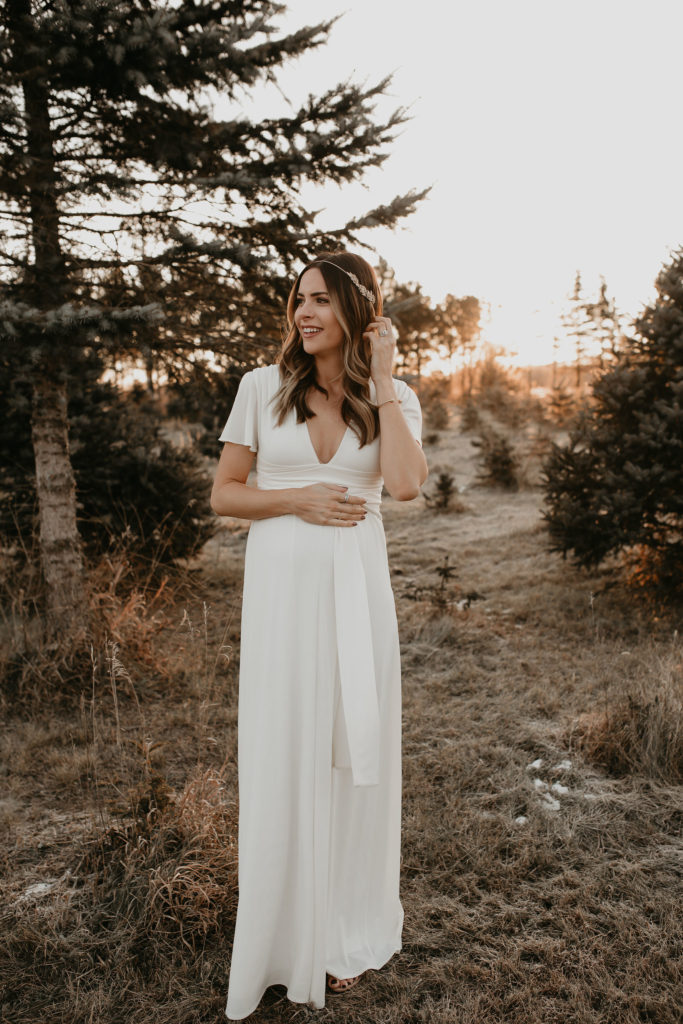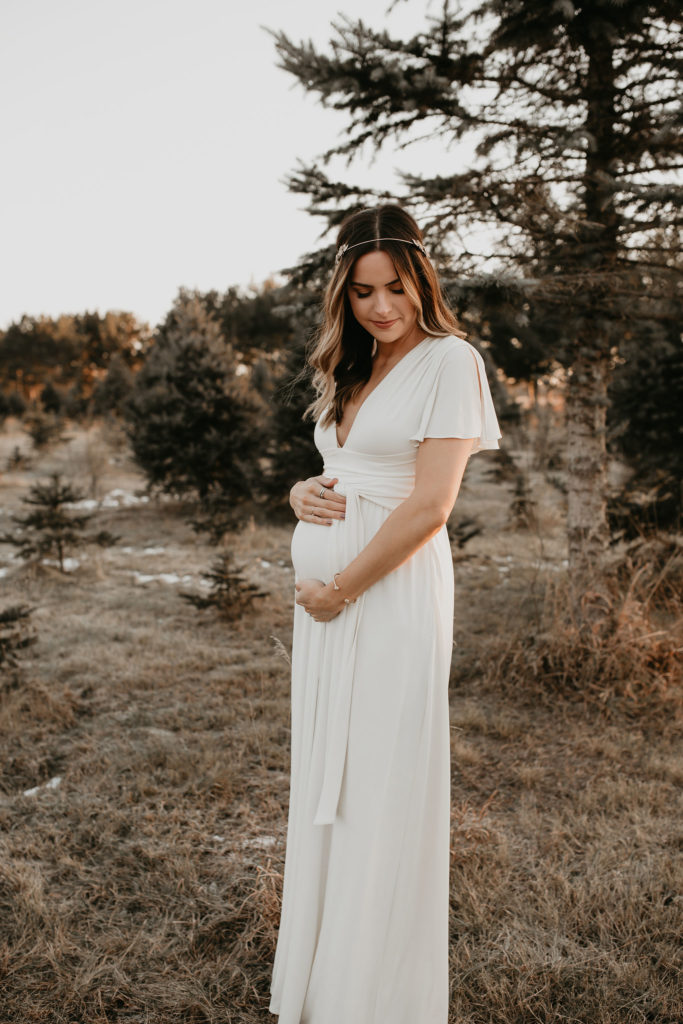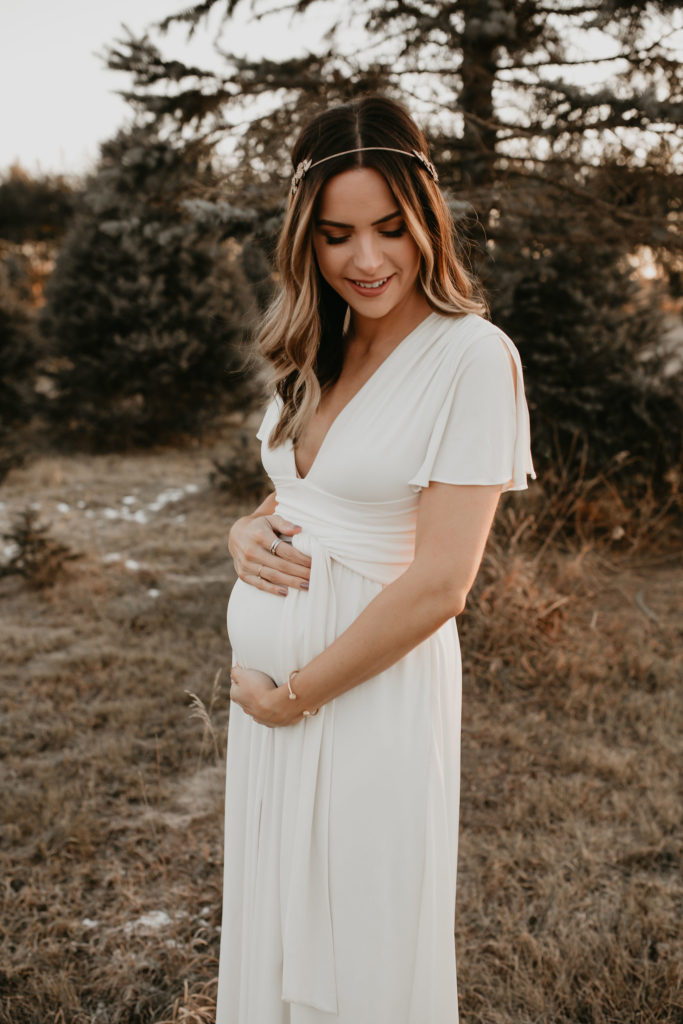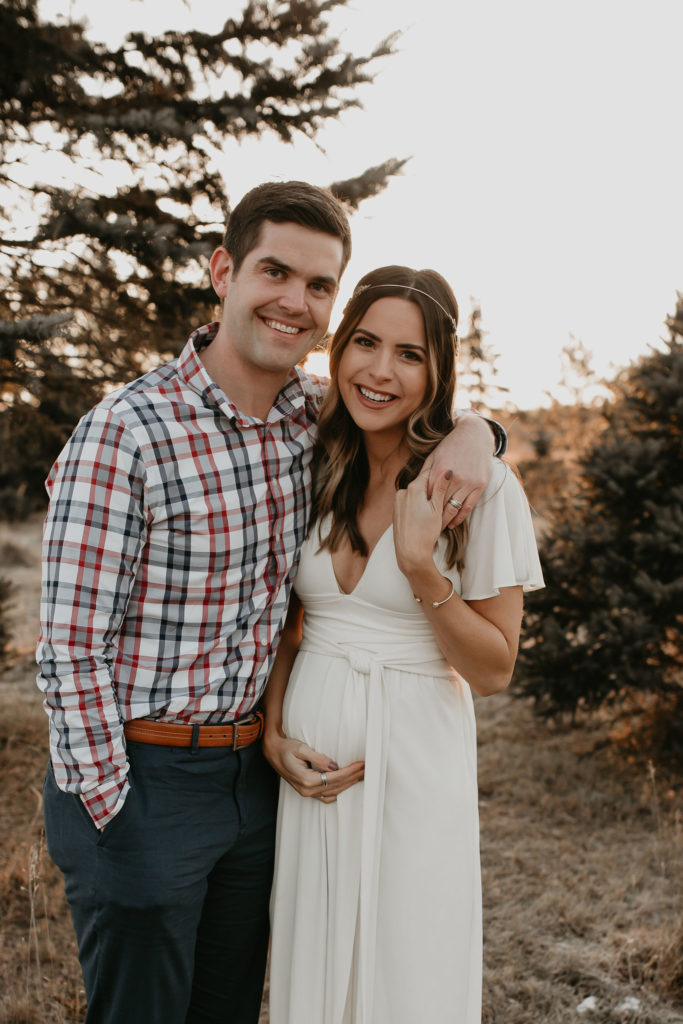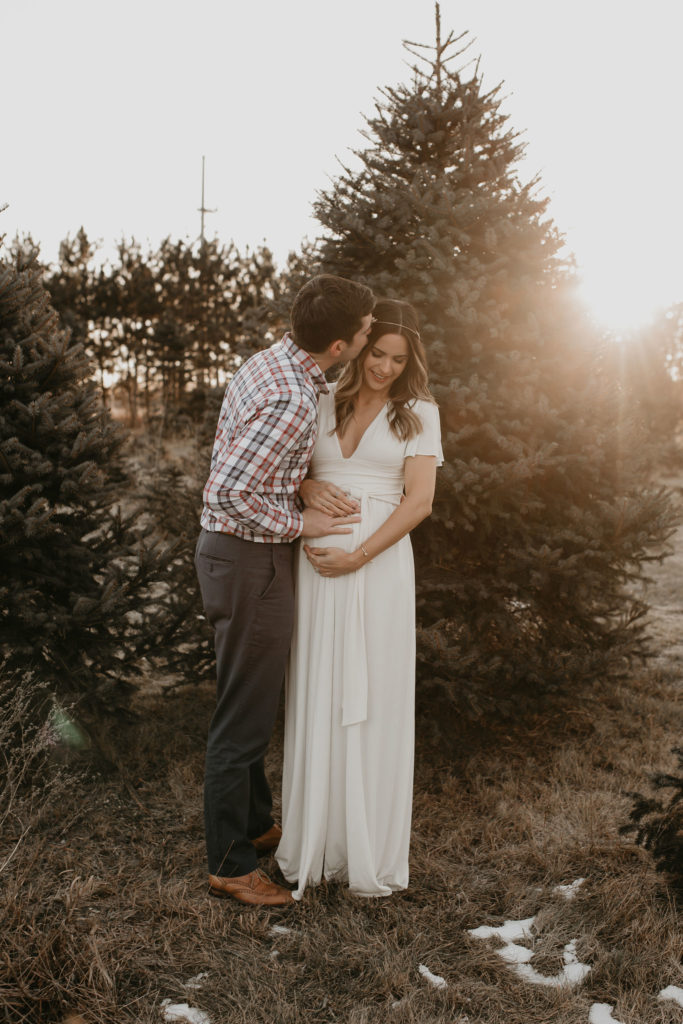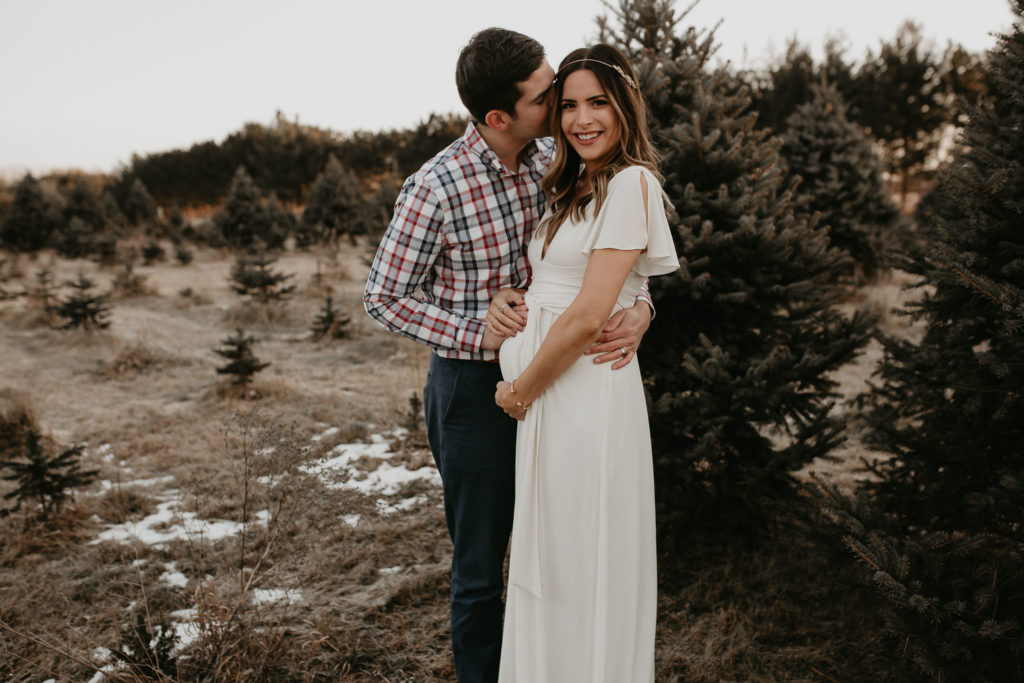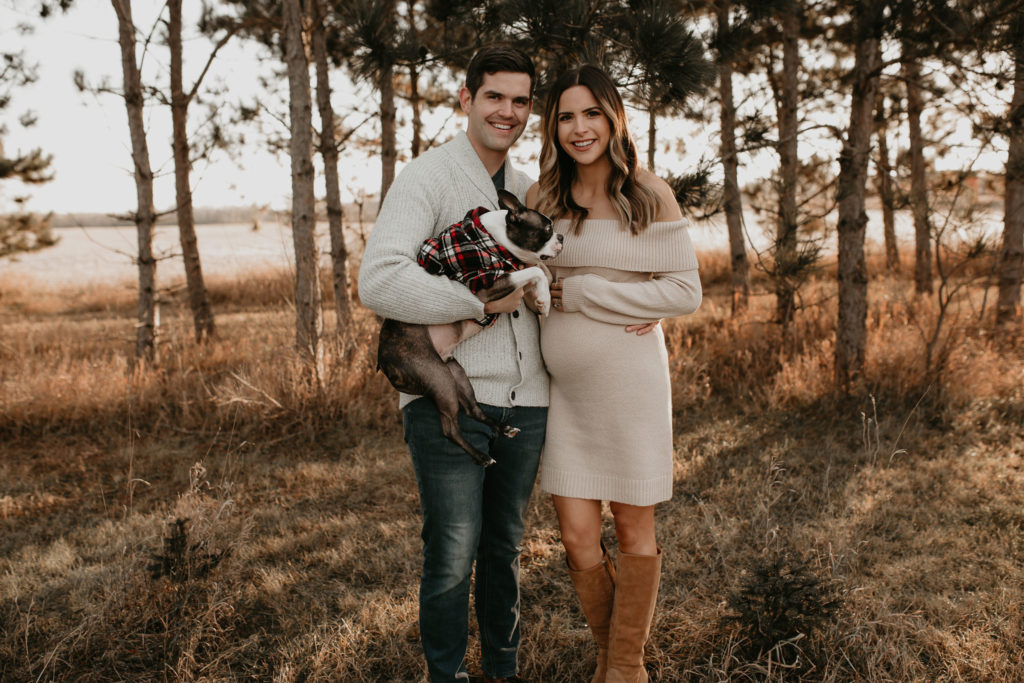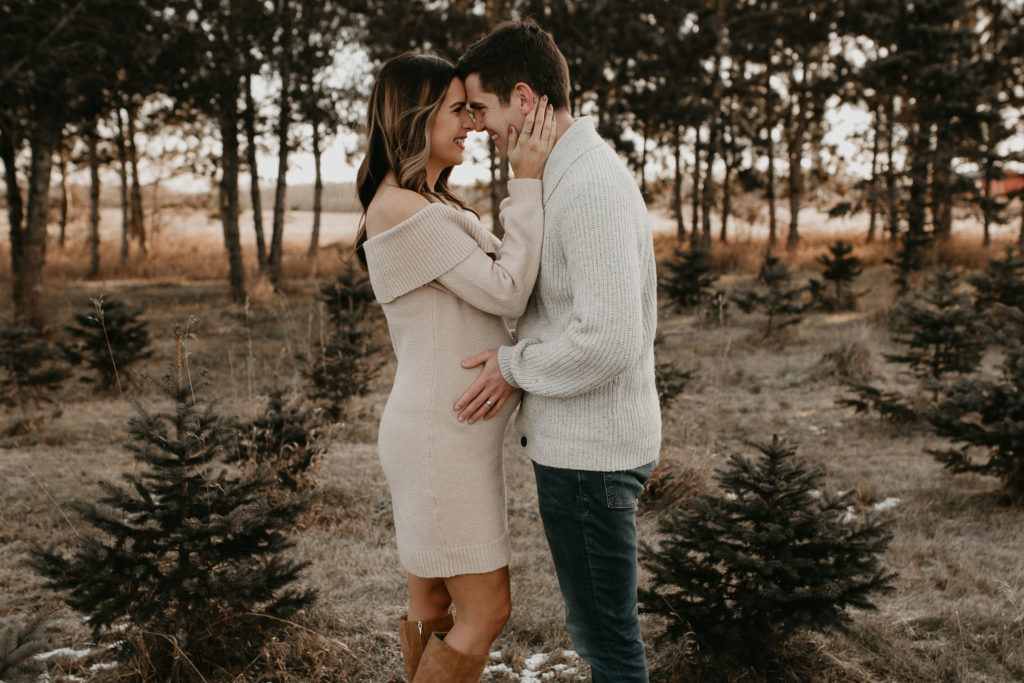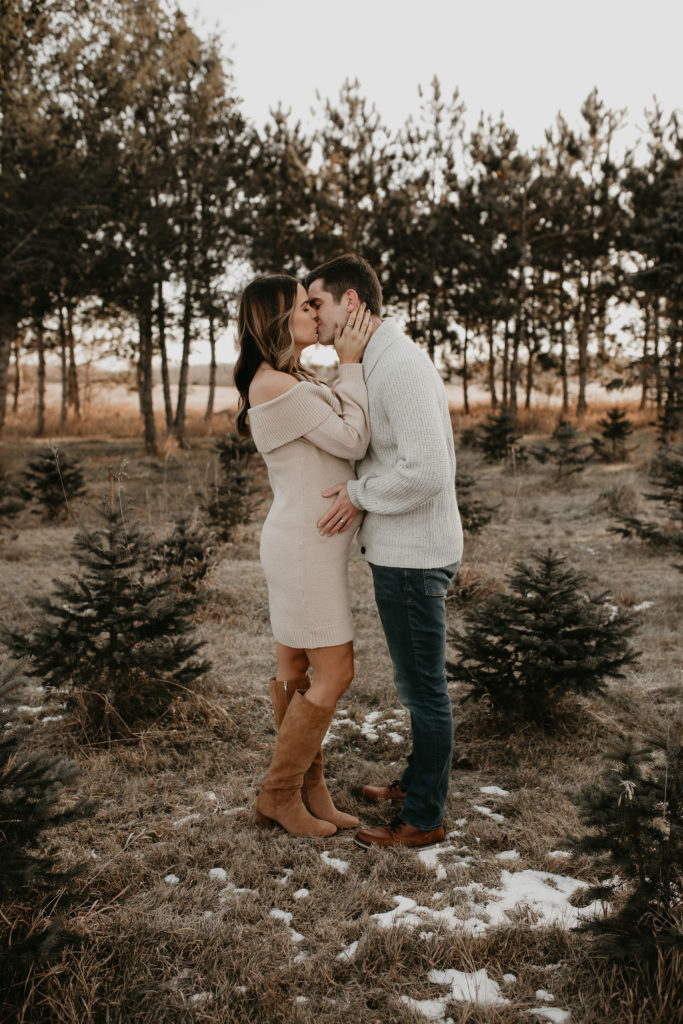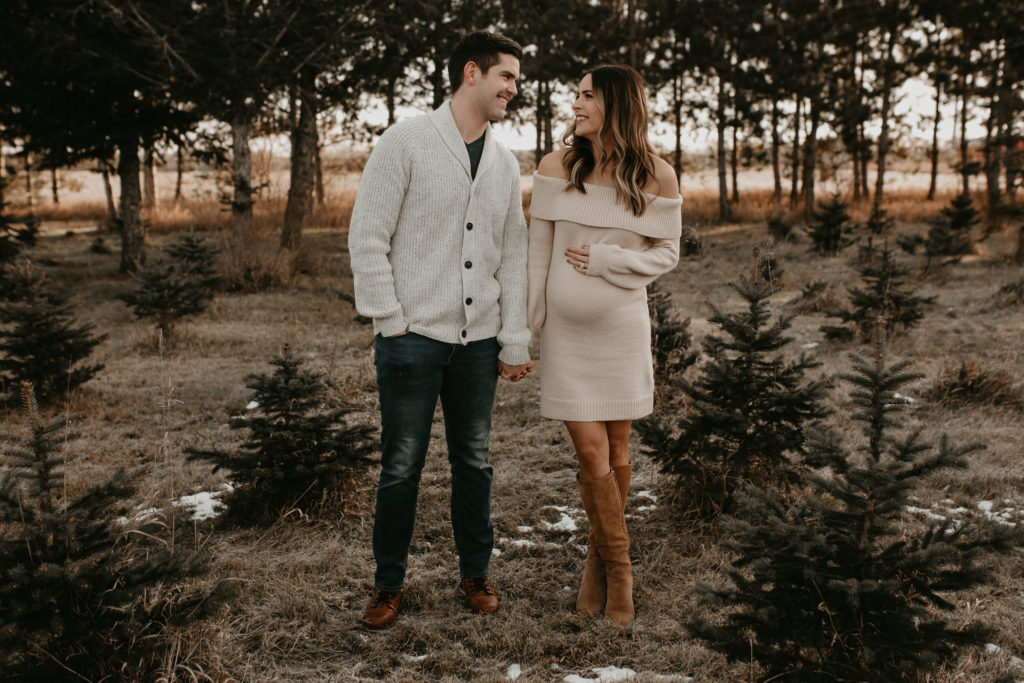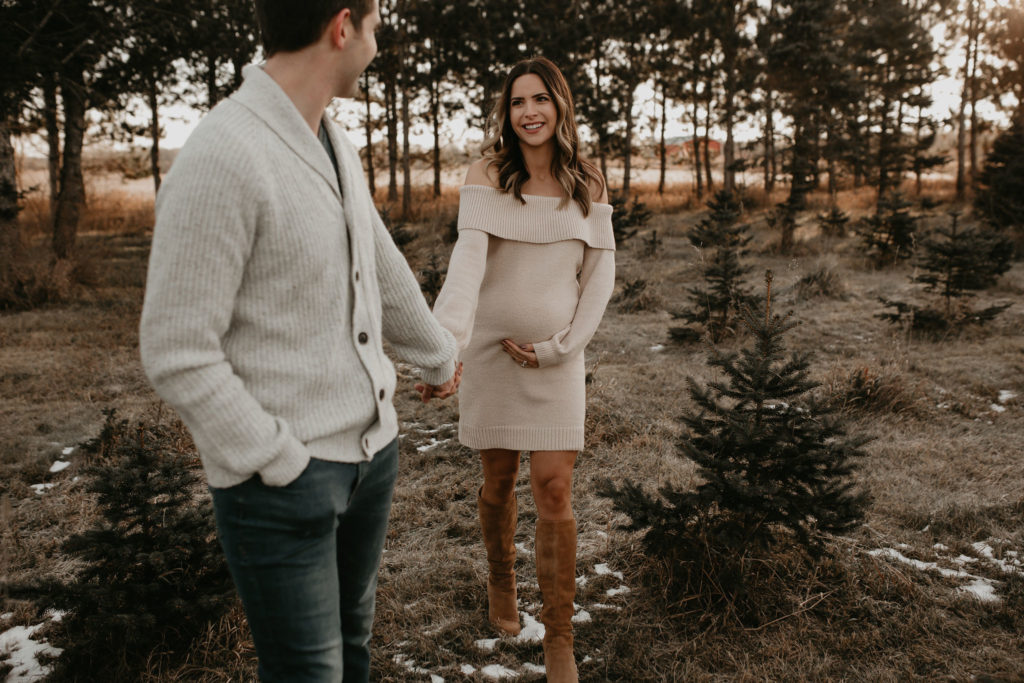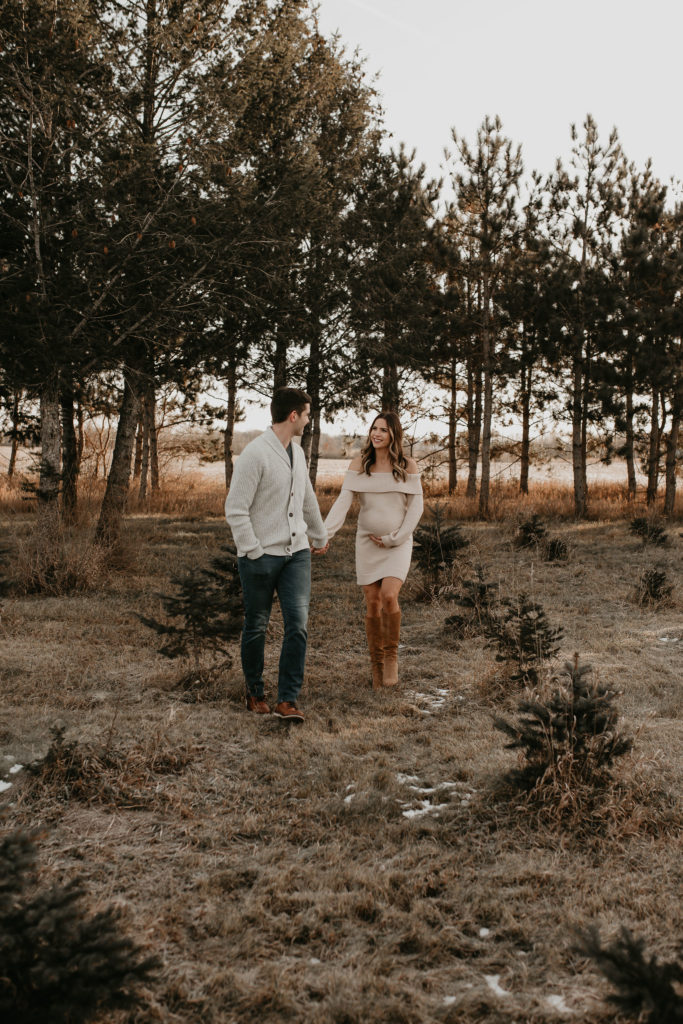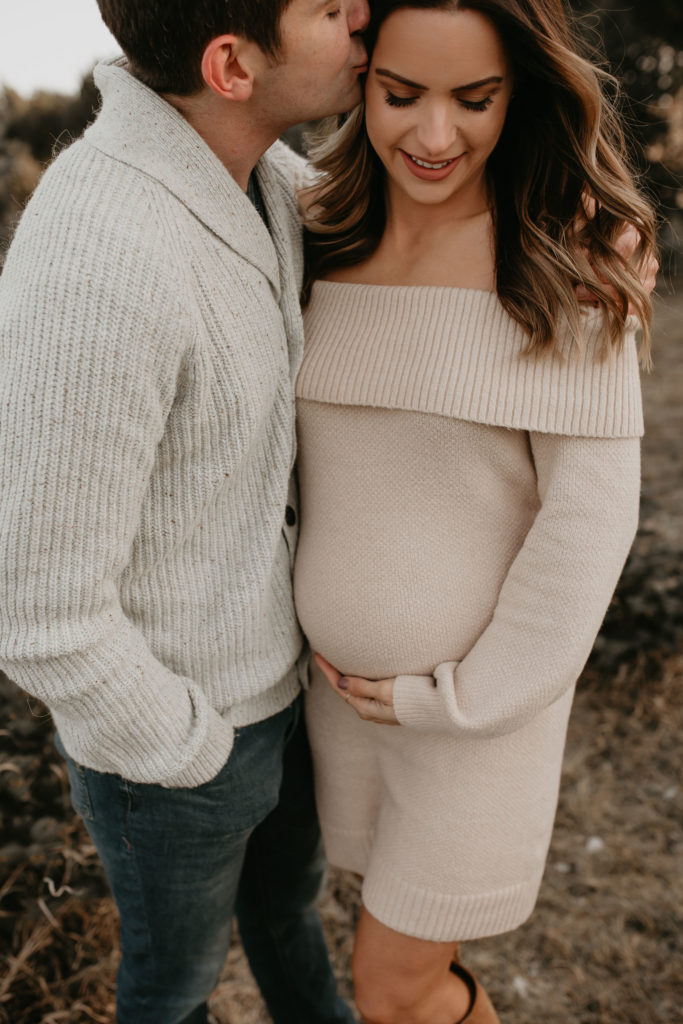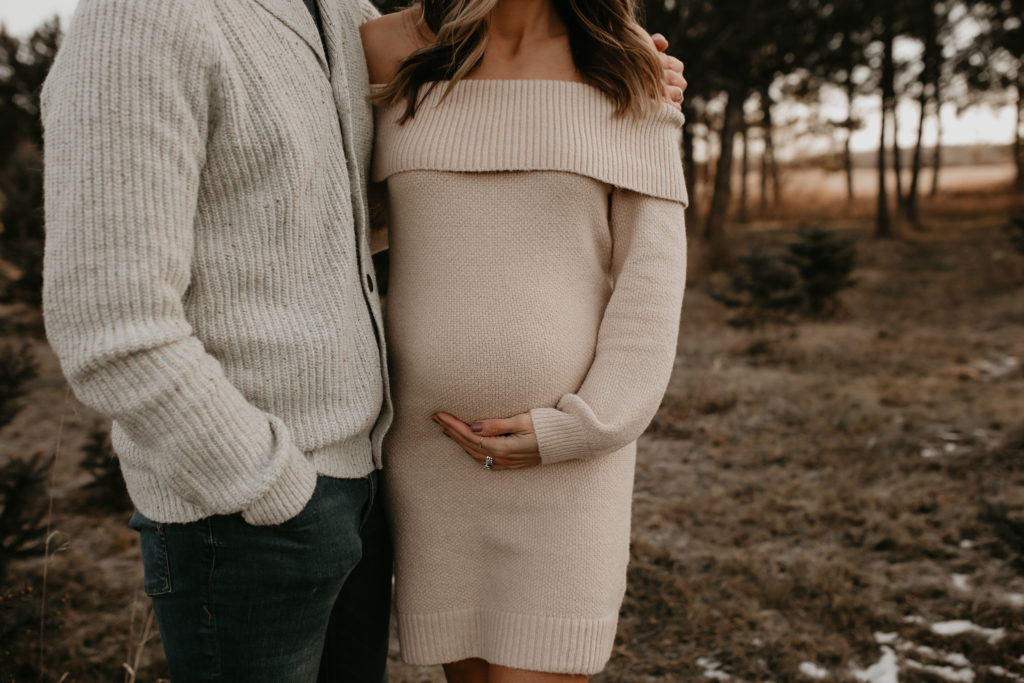 Location: Riverbluff Christmas Tree Farm in St. Cloud
Outfits are now sold out unfortunately, but my sweater dress is from American Eagle, boots are by Sam Edelman, white gown is by BHLDN, and gold halo crown is from Urban Outfitters (still available at the moment!). Tom is wearing all Express.
Our photographer was Nikki Saar, of Nicole Marie Photography, who does photography in the Minneapolis and St. Cloud area, and she is AMAZING! First of all, she's cute as a button, sweet, and makes posing for photos (even in the bitter cold winter) the least bit awkward. Second, she has major photography talent – from location ideas, to shot ideas (we had no ideas for either!), we are incredibly happy with how these photos turned out, and will cherish them forever. Nikki also did our newborn at home photography session that I shared with you guys on Instagram, but will also be sharing them here on the blog for reference… and hopefully that is sooner rather than later like these. 😉
Nikki also shoots weddings, couples/engagements, fresh 48s (if I would've planned better, I would've had her do these for us!), families, and senior portraits. Be sure to check out her work, and tell her I sent you if you decide to do a session with her! I highly recommend her, and promise you won't be disappointed. Oh, and fun fact: Nikki is from the same town as Tom and I, and also went to the same high school as me! She's a few years younger. 🙂
Next up, newborn session photos! I promise to share them ASAP – thinking late next week!