Tom and I went to Scottsdale, AZ last month for our babymoon (one last hurrah before the baby's arrival!), and had the best time together! We stayed at Andaz Scottsdale Resort & Spa and can't recommend it enough for a babymoon destination, or even for a couples getaway. We definitely plan to make another visit in the future. In today's post, I'm recapping our trip: taking you around the resort, what we did, and what we ate. 😛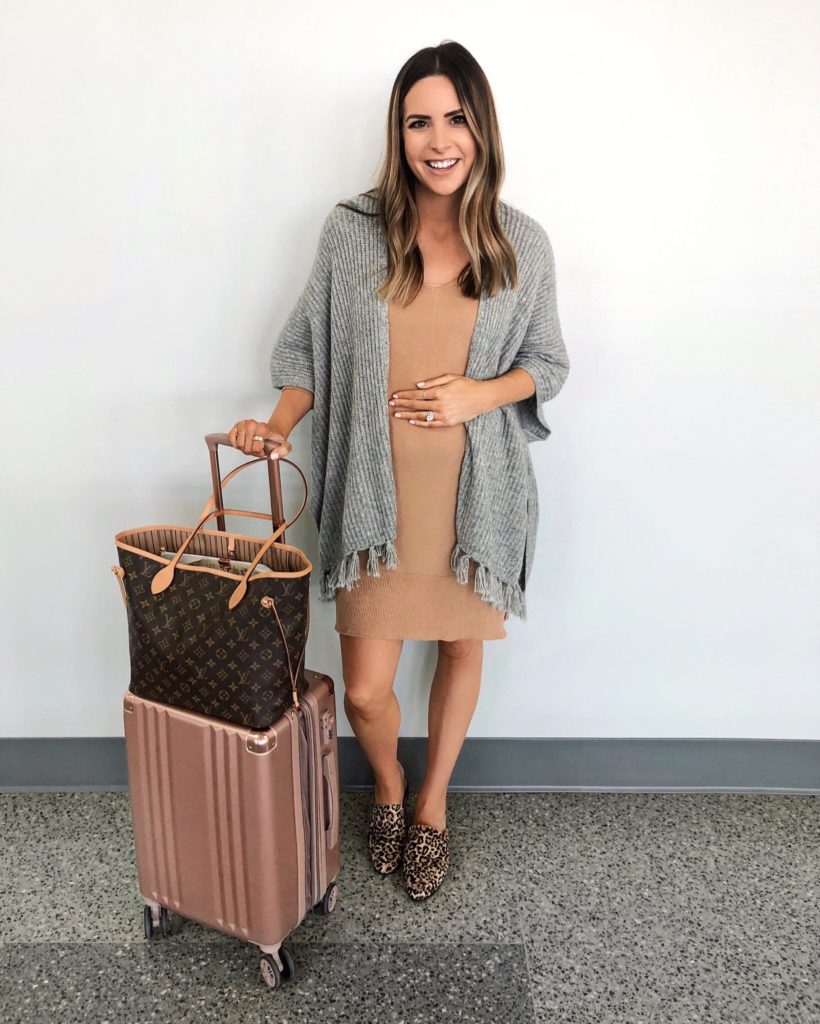 Travel Outfit Details:
Sweater Dress (TTS, sized up to a M for my bump) | Poncho Wrap | Leopard Flats (similar)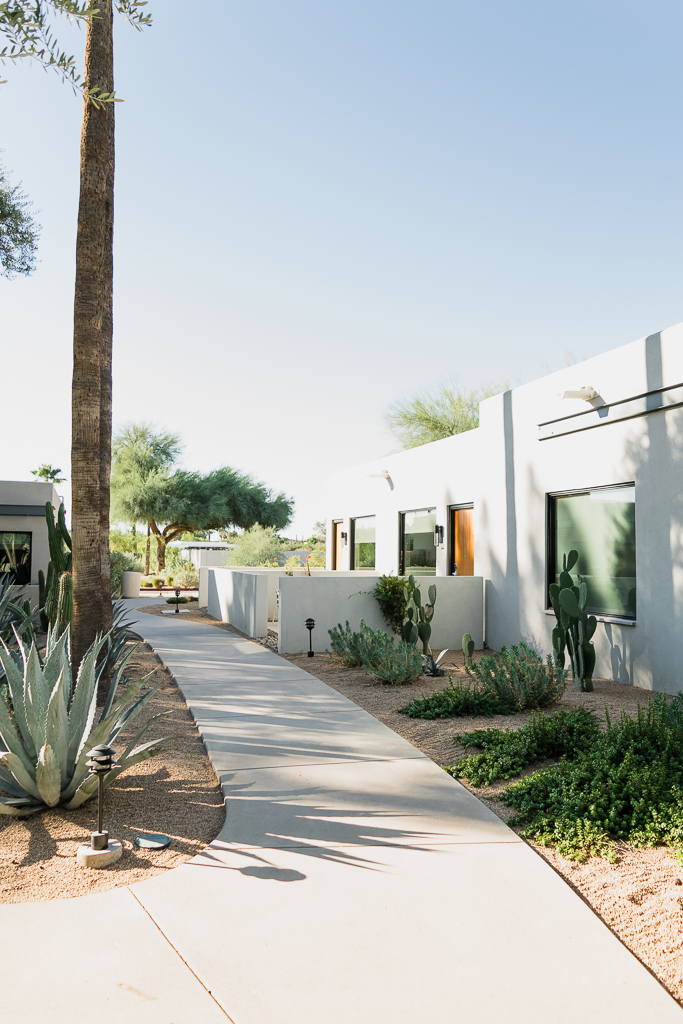 Andaz Scottsdale Bungalow Room Tour
Andaz Scottsdale had the cutest desert landscaping on their property – an Instagrammer's dream! We stayed in a bungalow, and it was a super cute modern, mid-century design. And everything was very clean! It also had a patio, private terrace and an oversized bathroom and shower (shower of my dreams!!). We were basically ready to move in permanently – all we were missing was Bruce. Ha! 😉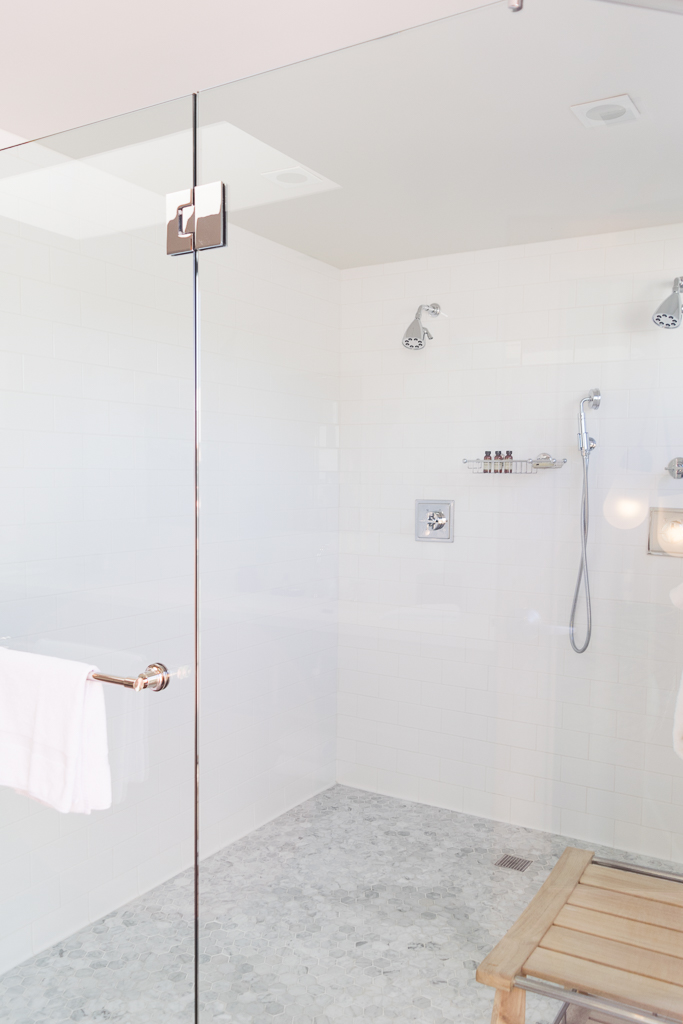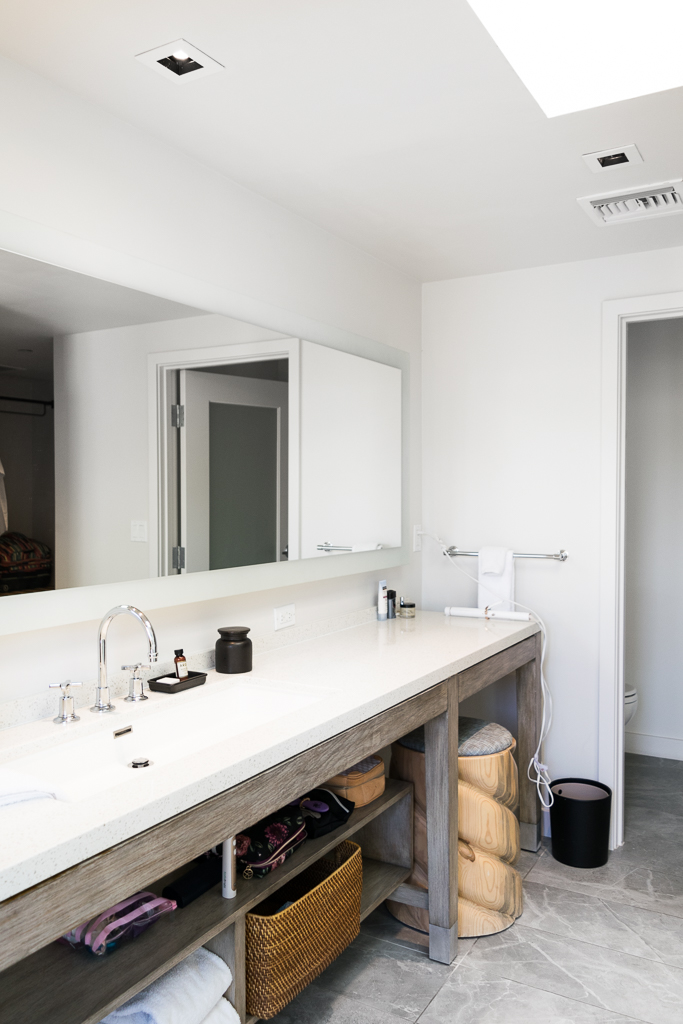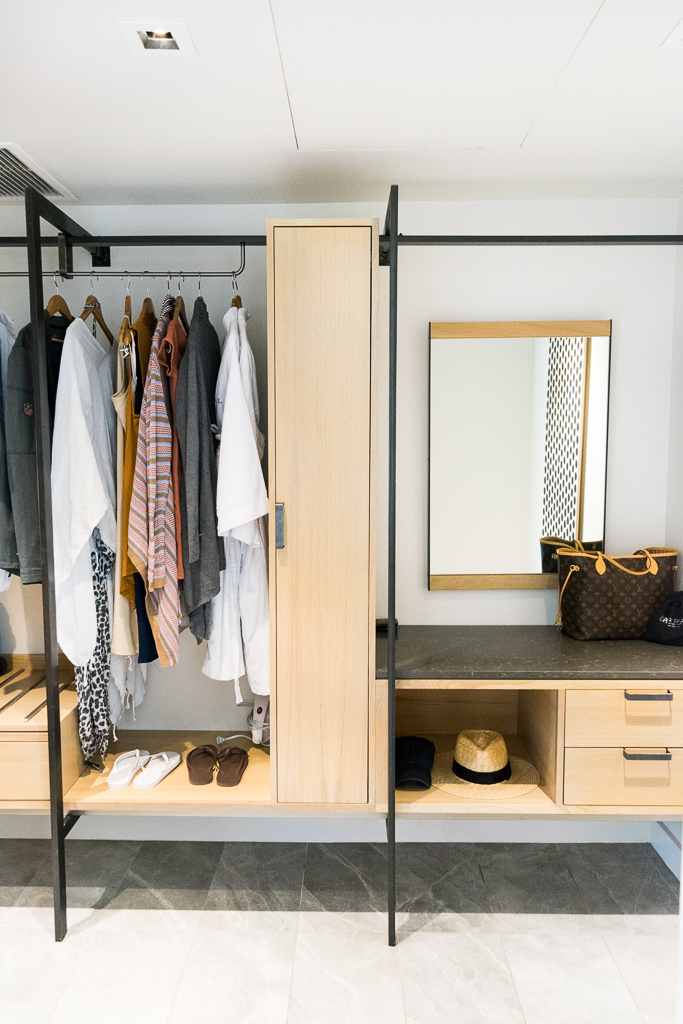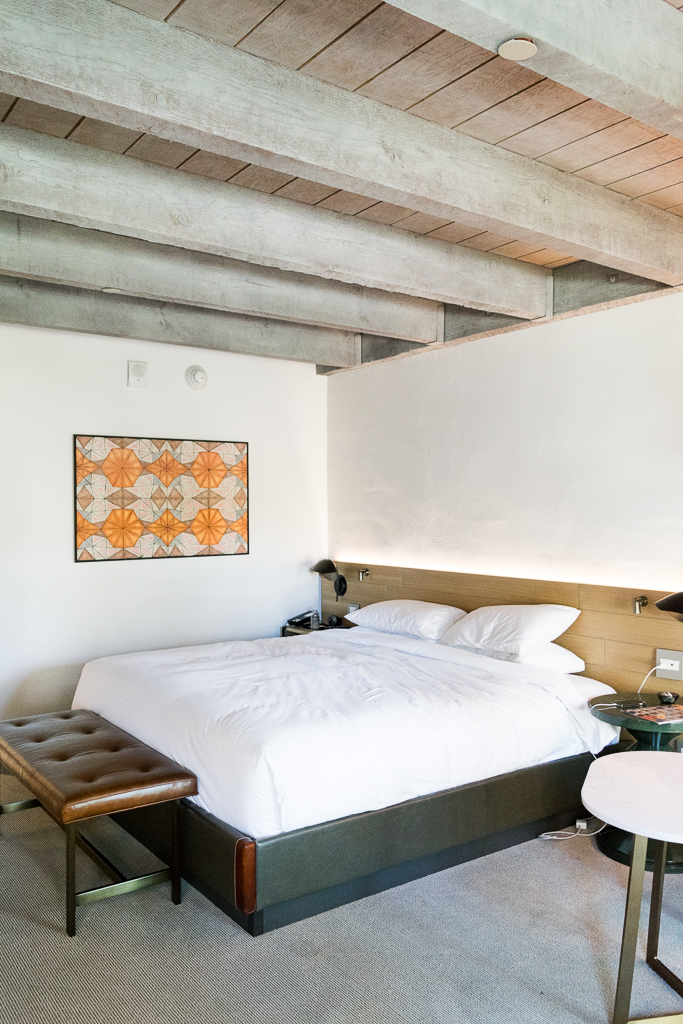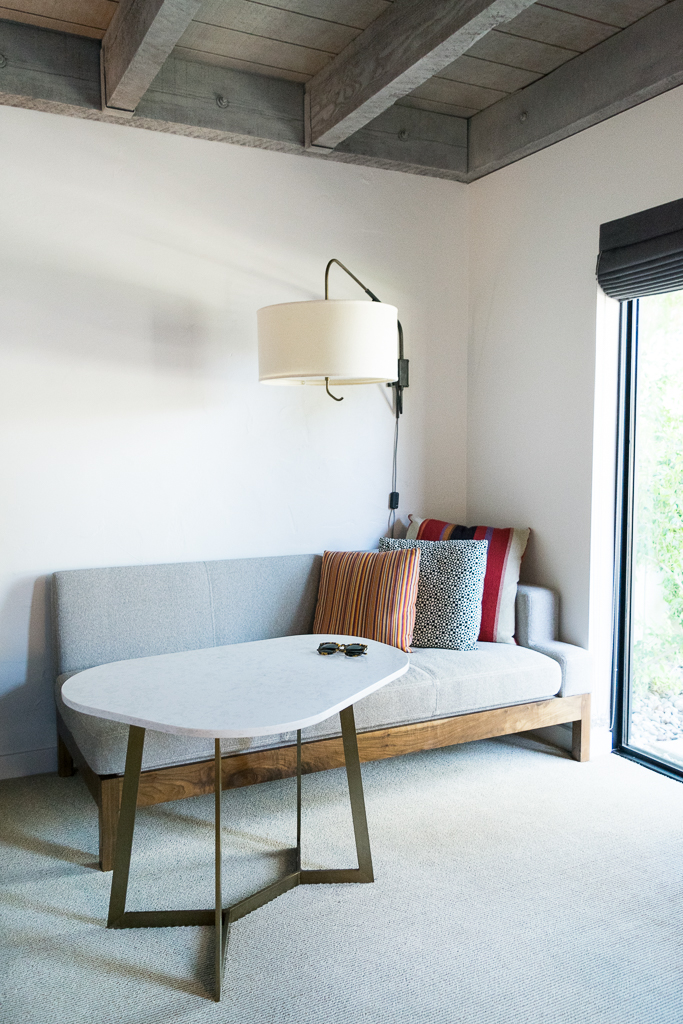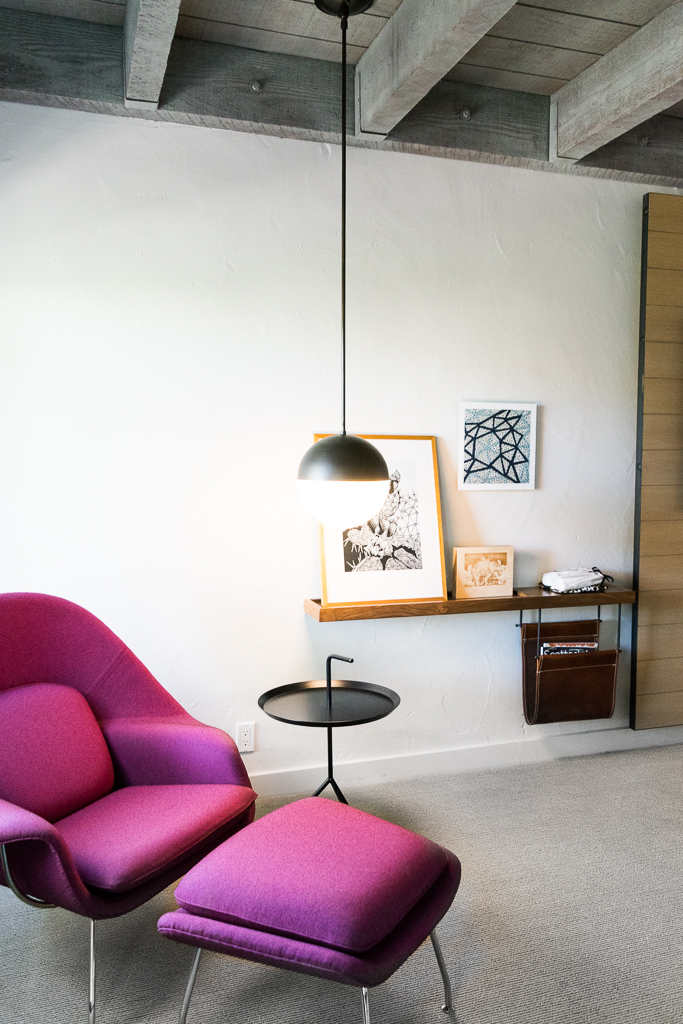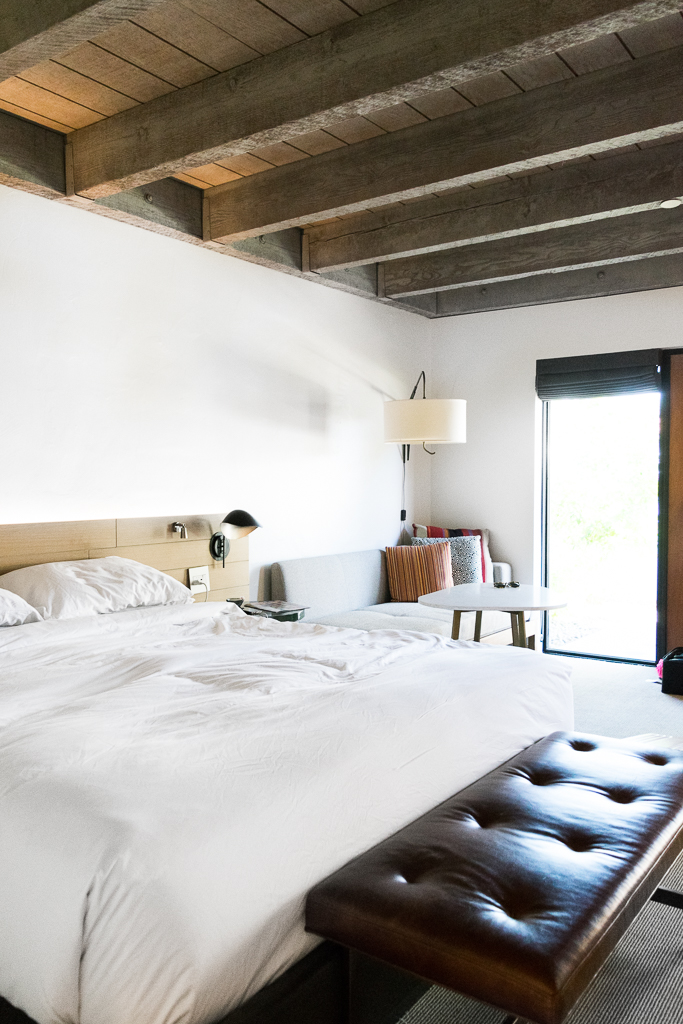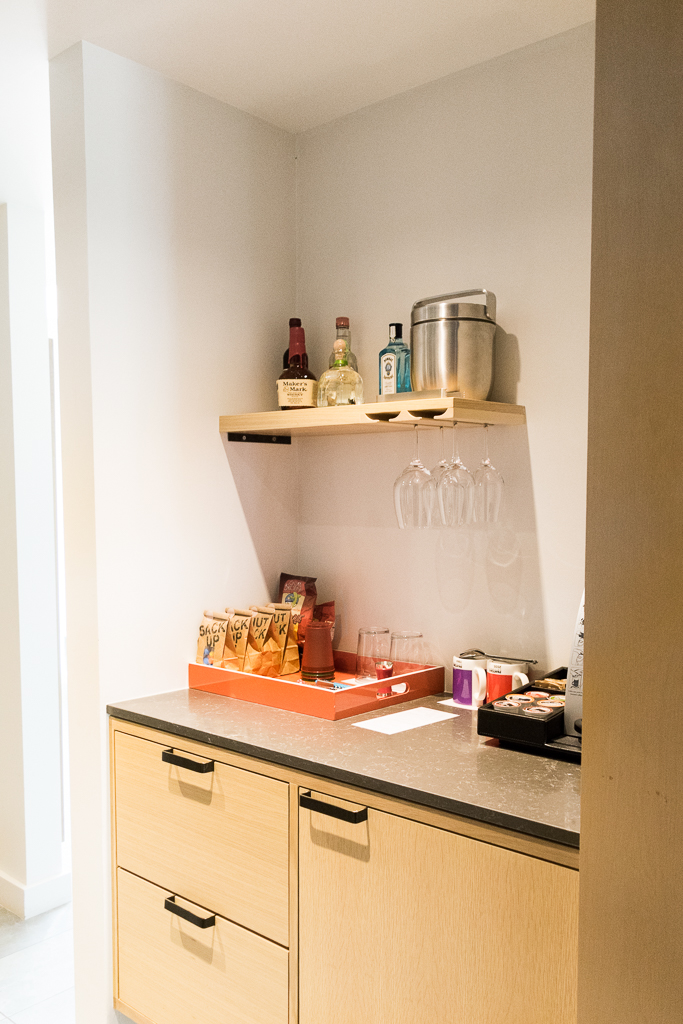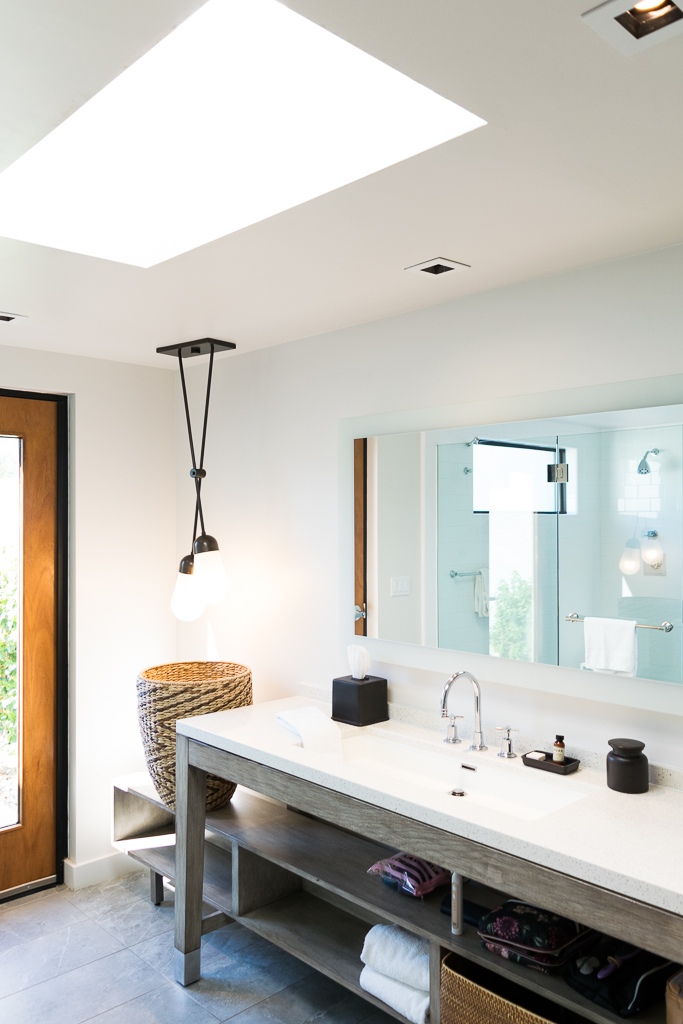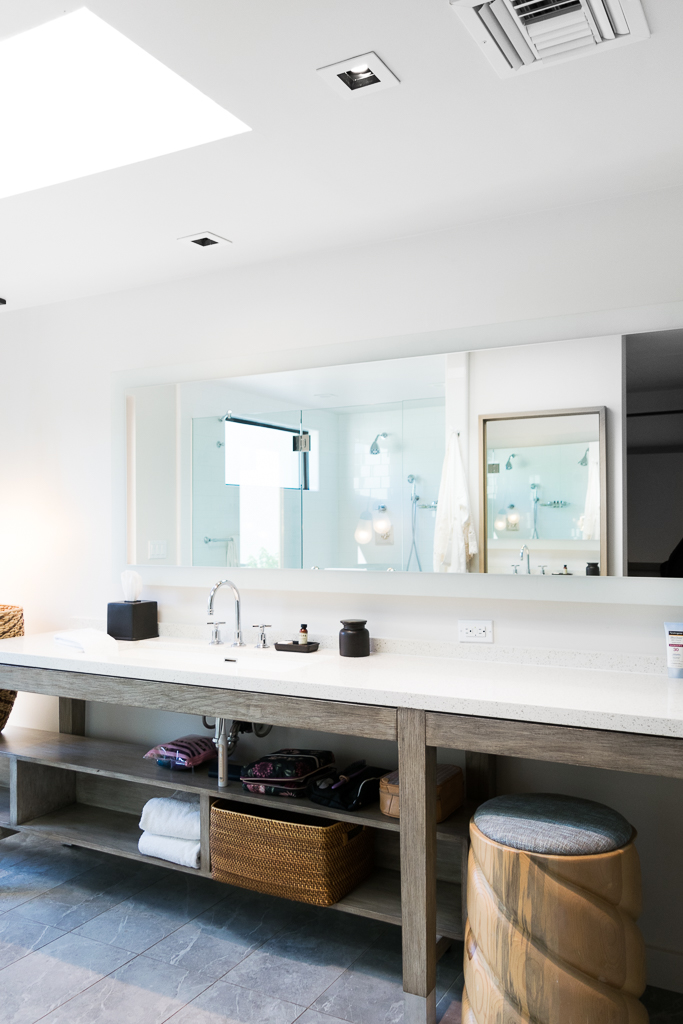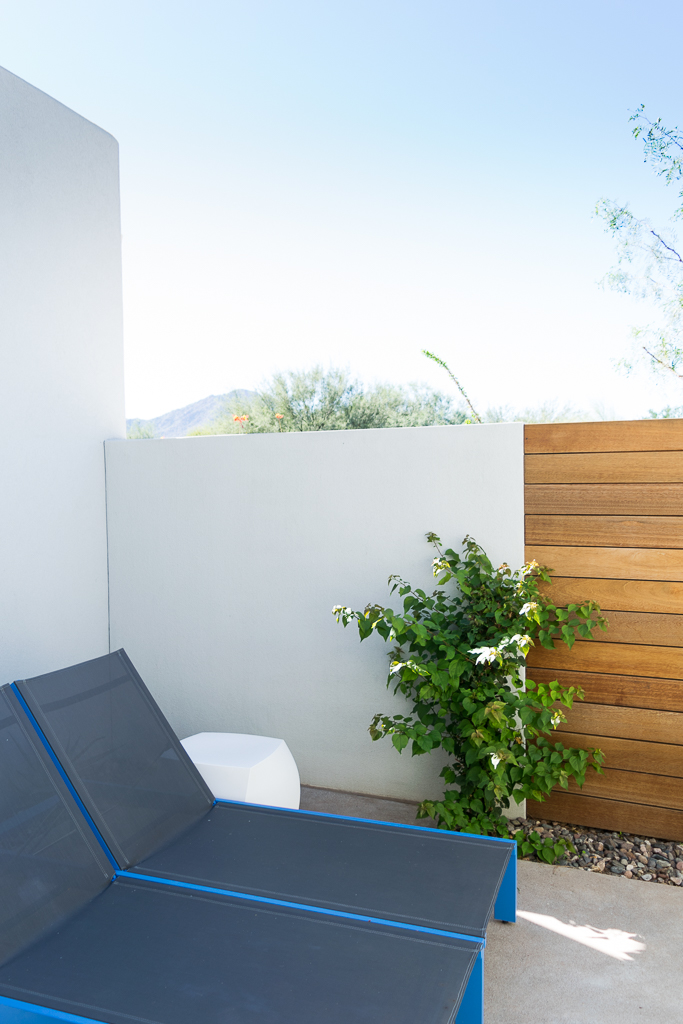 This private terrace was right outside our bathroom. A little glimpse of Camelback Mountain, too!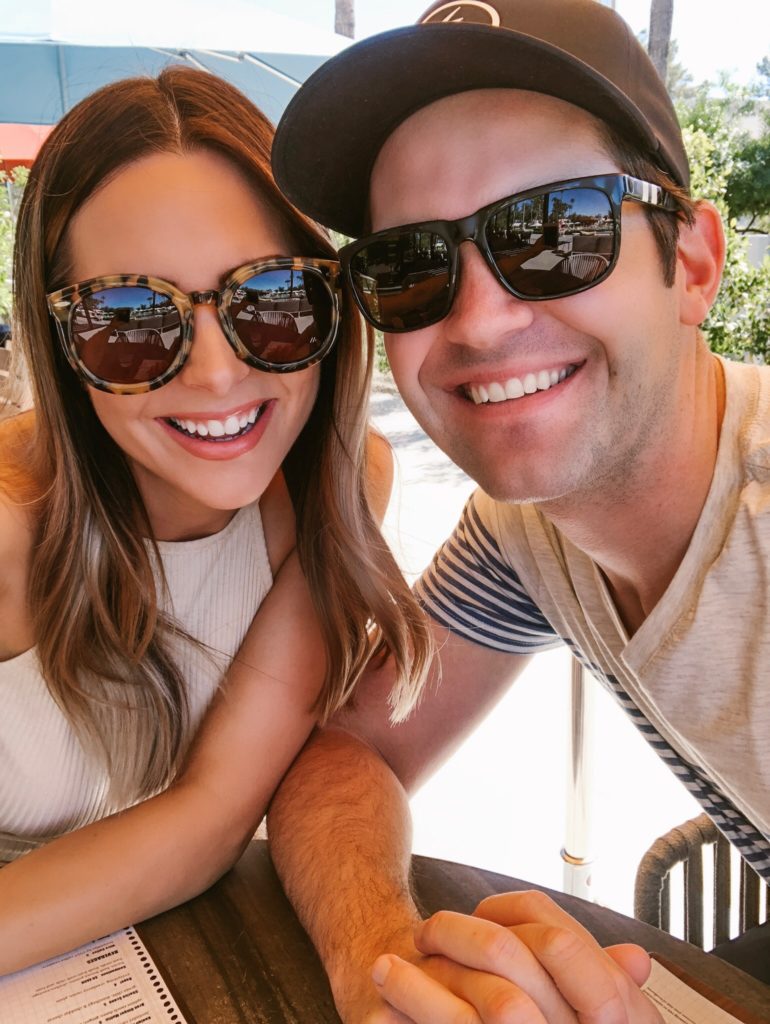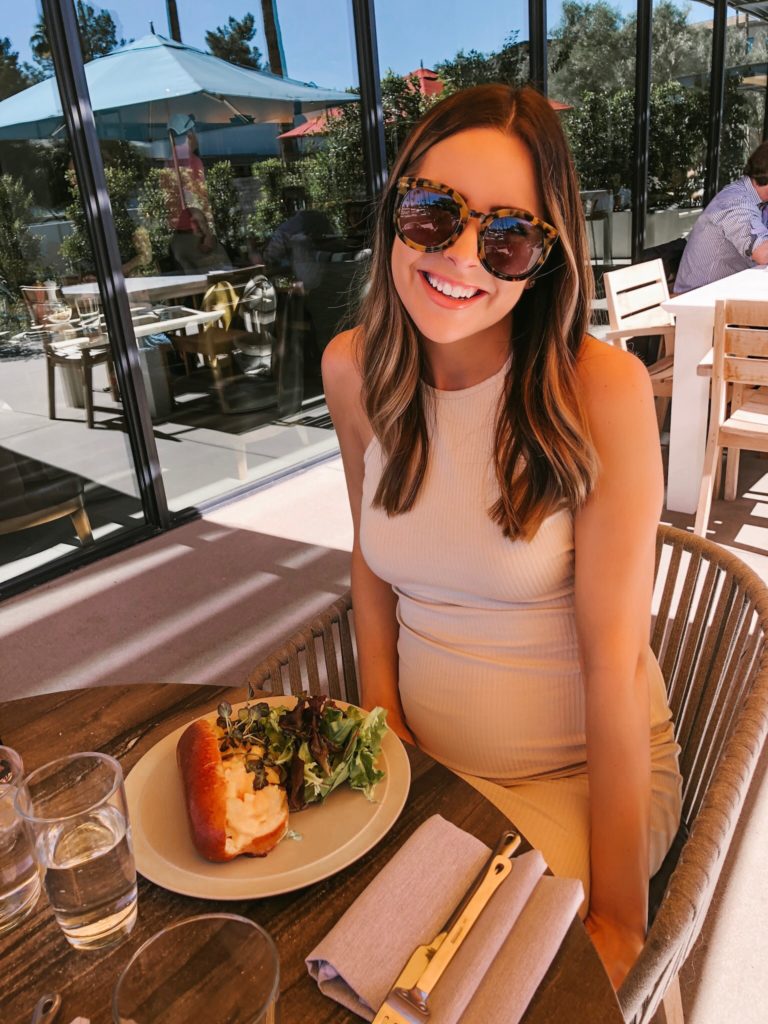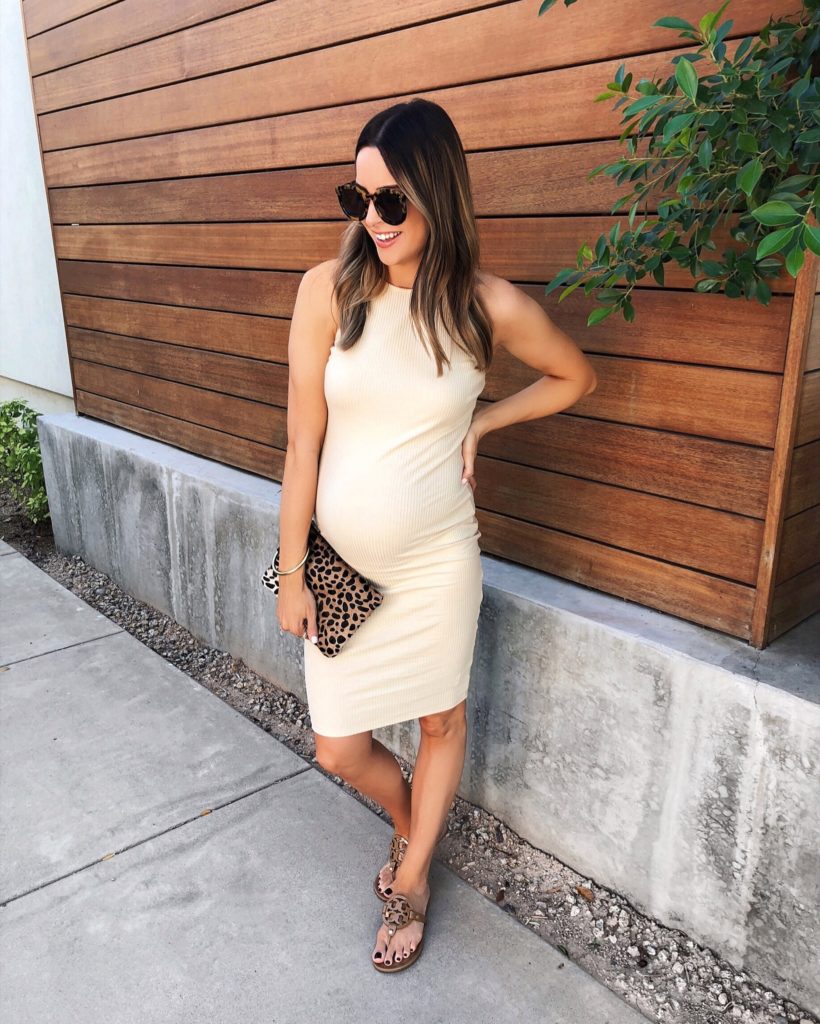 Outfit Details:
Dress (use code Taylor15 for 15% off, TTS) | Sandals | Leopard Clutch
Day 1 //
After we toured the resort and got settled in, we grabbed lunch at the Weft & Warp Art Bar + Kitchen, which is the resort's restaurant. Let me tell you, their food was awesome! We ate here at least 1x a day, if not 2x. For lunch, I ordered the Fried Shrimp Sandwich and Tom ordered the Bond Burger. Both so yummy! Their food features locally-sourced, seasonal ingredients inspired by the Sonoran Desert, so everything was super fresh and delicious.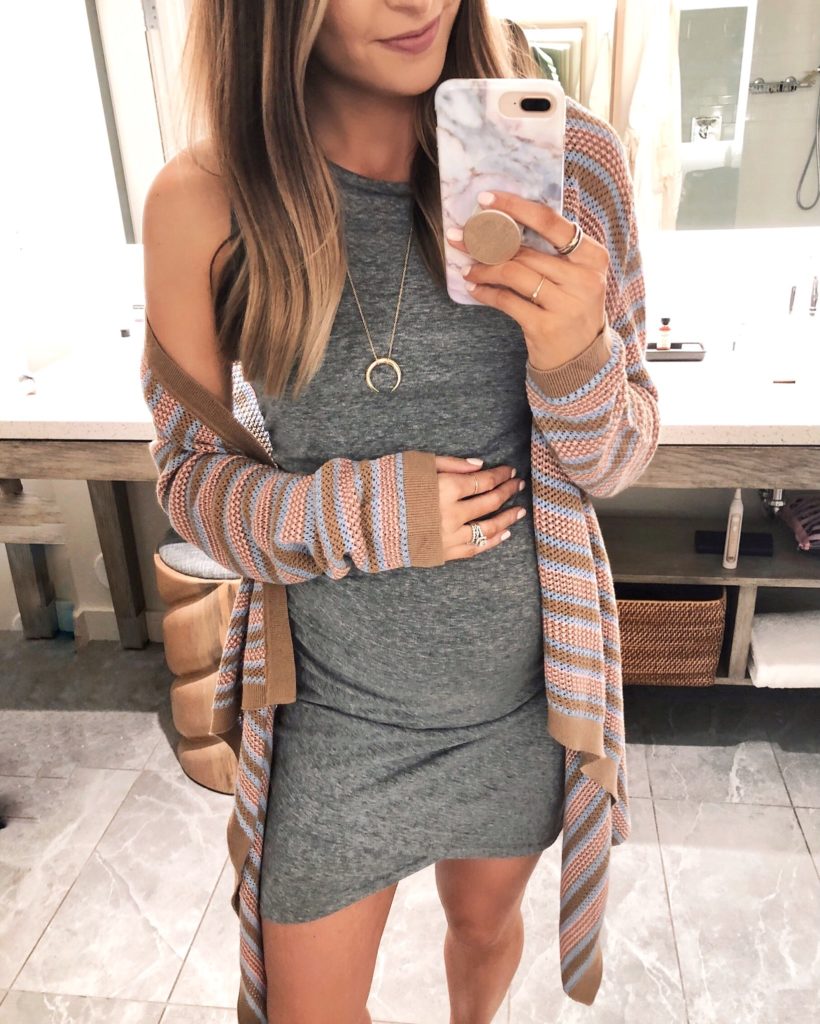 Outfit Details:
Dress (TTS, but sized up to a M for my bump) | Cardigan (TTS, wearing a S – use code TAYMBROWN for 10% off) | Necklace | Phone Case
Night 1 //
After spending a little time poolside and taking a much needed afternoon nap (that 4am wake up call and travel does a number on ya when you are pregnant!), we headed out to Sumo Maya, which was a highly recommended restaurant from many of you! We appreciated all your recommendations so much since Tom nor I had never been to Scottsdale prior to this trip. I didn't get any photos there (I am a terrible food photographer, haha), but the ambience, atmosphere and food was amazing! It was in walking distance from the resort too, which was really convenient.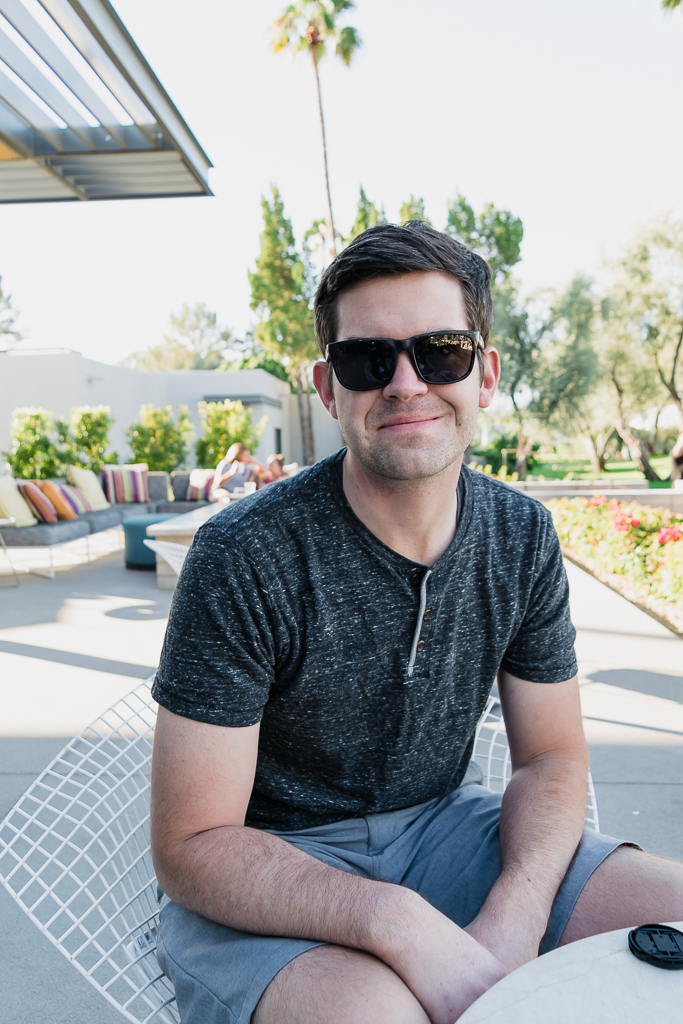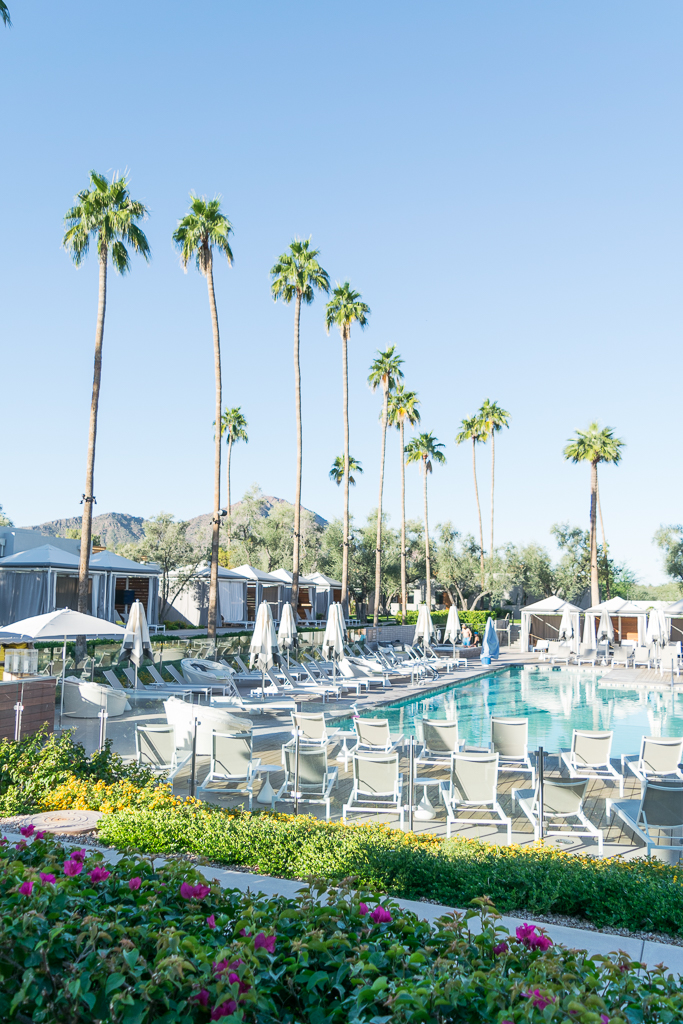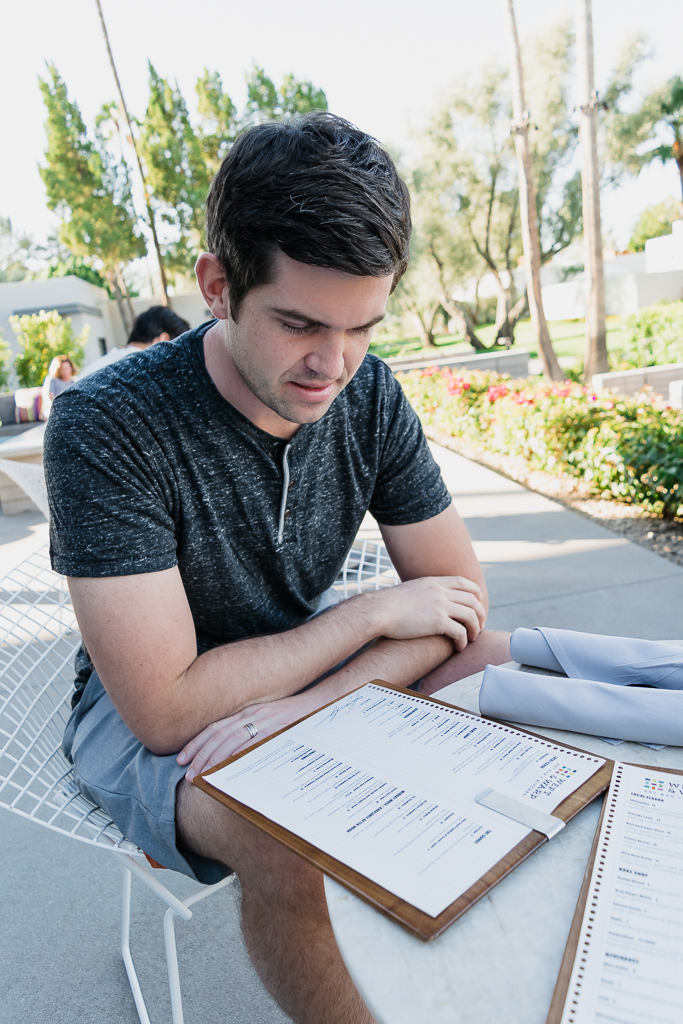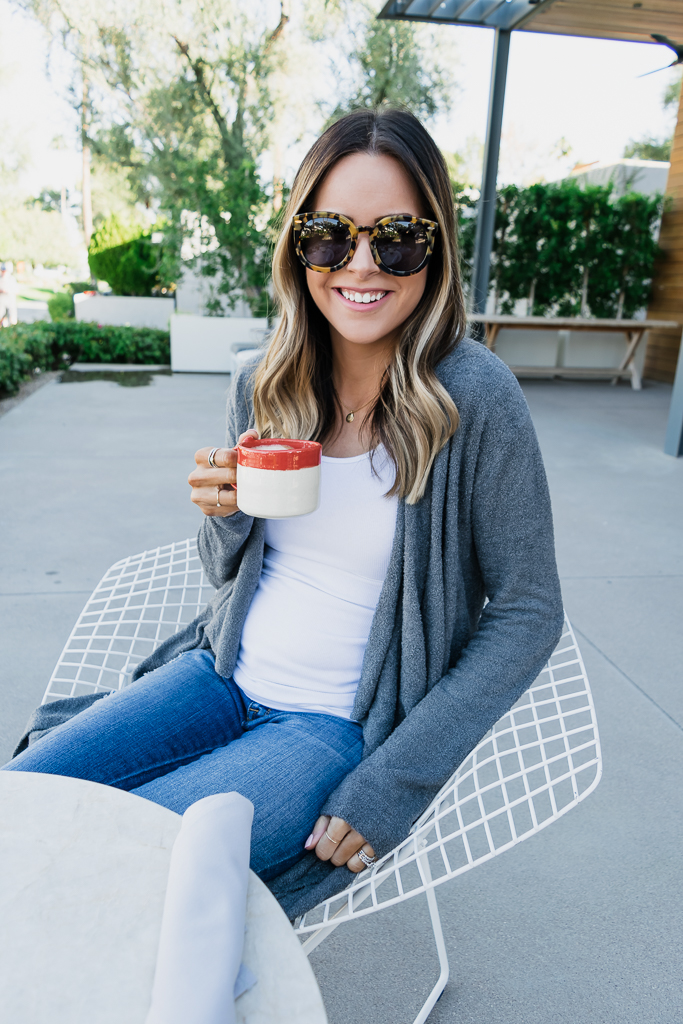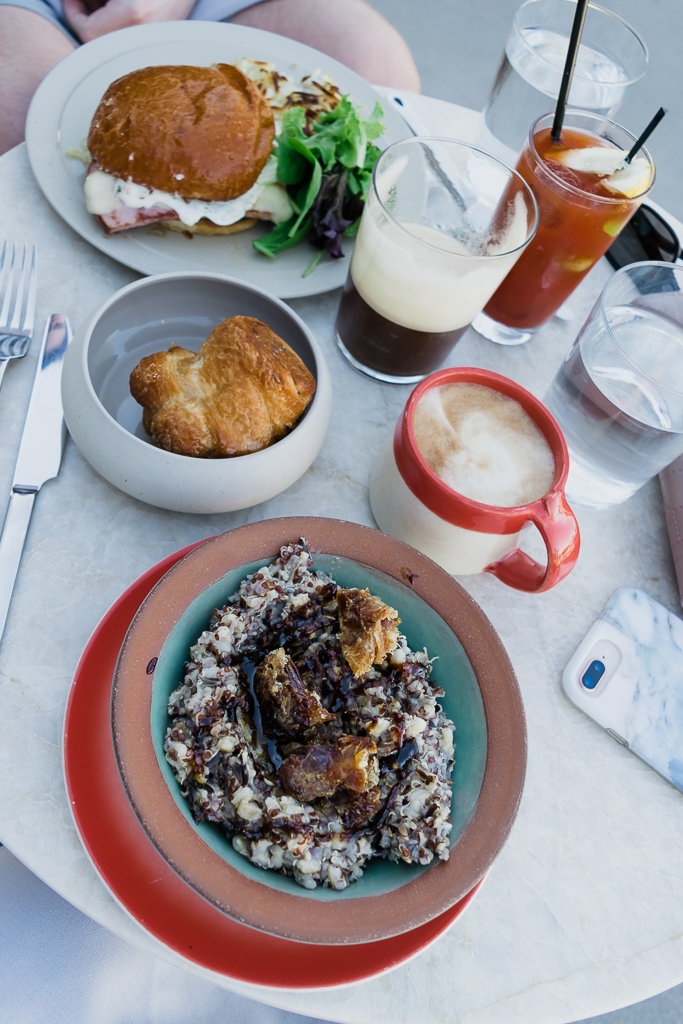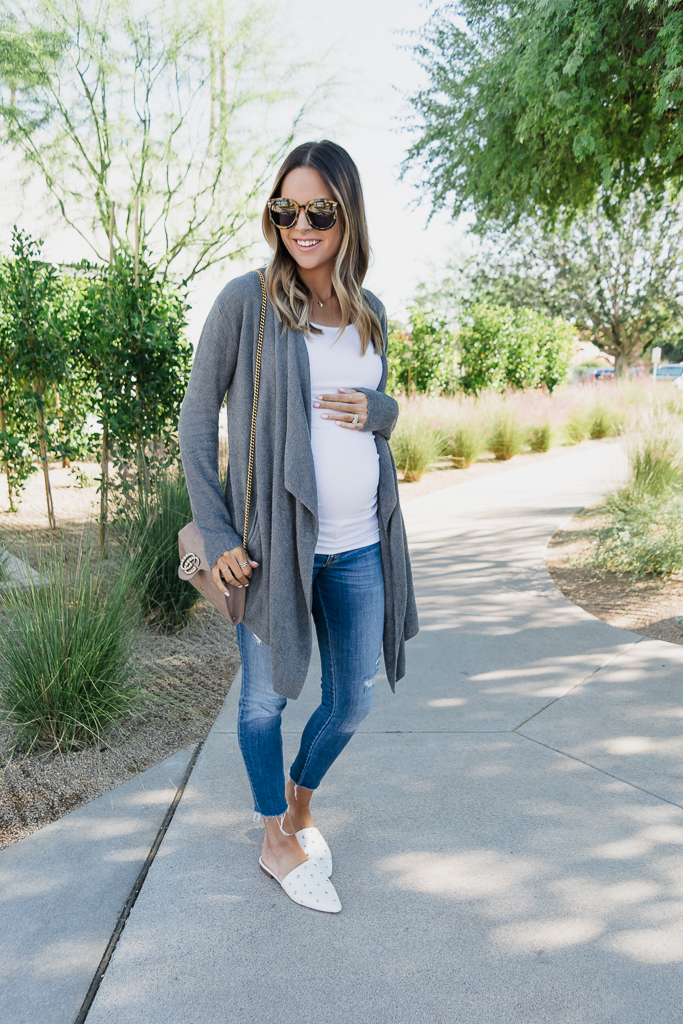 Outfit Details:
Cardigan (SO soft! TTS – Wearing a small) | Maternity Tank (TTS) | Maternity Jeans (TTS) | Mules | Bag | Sunglasses
Day 2 //
Breakfast at Weft & Warp just may have been one of my favorite highlights of our stay at Andaz Scottsdale! We absolutely loved it – favorite meal of the day for sure. I ordered the Lavender Croissant every single morning with my meal, lol! It was the best and I am craving it so bad again! Their porridge was also super delicious. Tom's favorite was their breakfast sandwich. They also had really awesome nitro brew coffee (T's drink of choice) and lattes (my drink of choice).
After breakfast, we got changed into our suits and spent the day in a cabana at the Turquoise Pool at the resort! This was such a fun day, and the weather was absolutely perfect (it actually was perfect every single day)! The cabana was amazing to have, since we could cool down and eat our poolside snacks in the shade. T was very pleased with the TV situation too, since he could watch football and drink beer in the shade while I drank my virgin pina coladas in the sun. 😉 Win-win!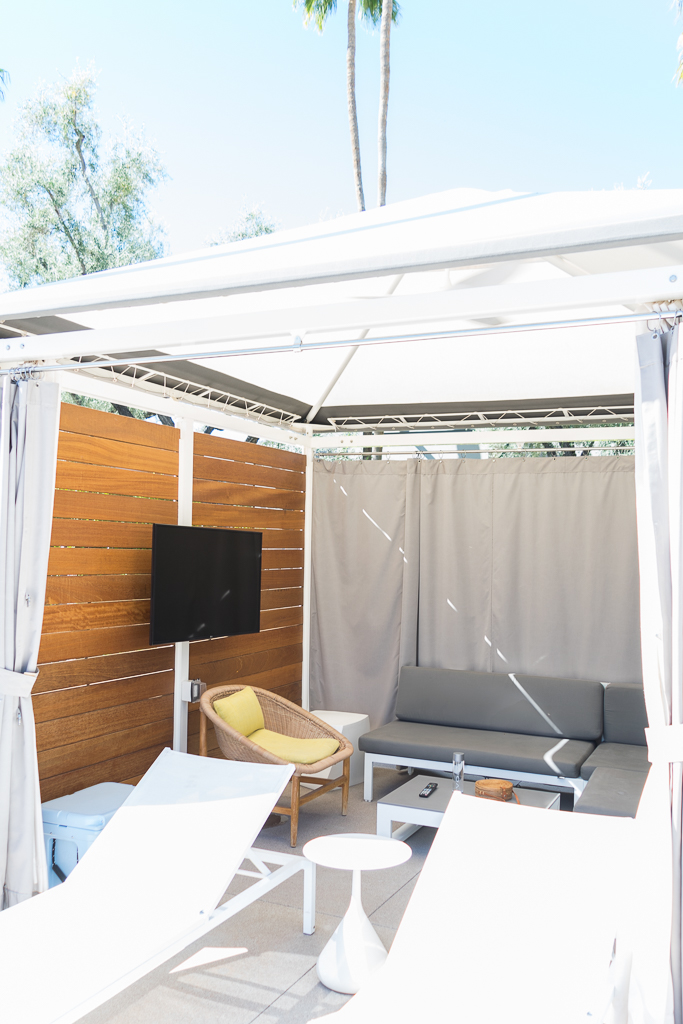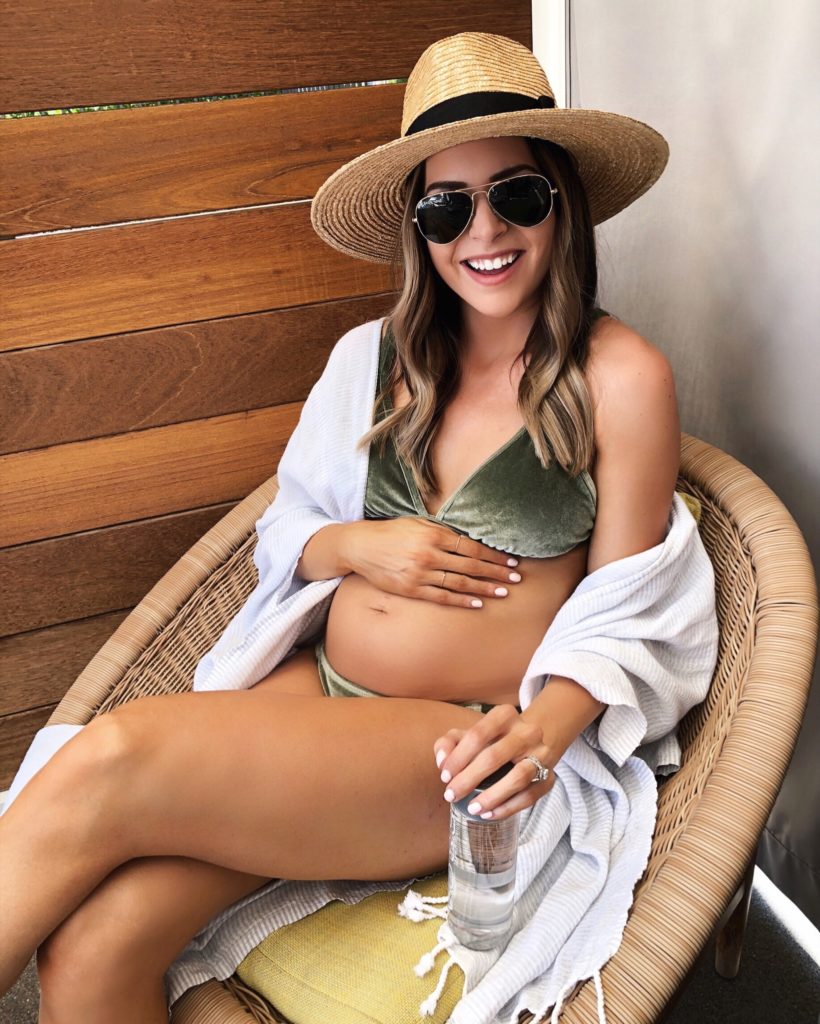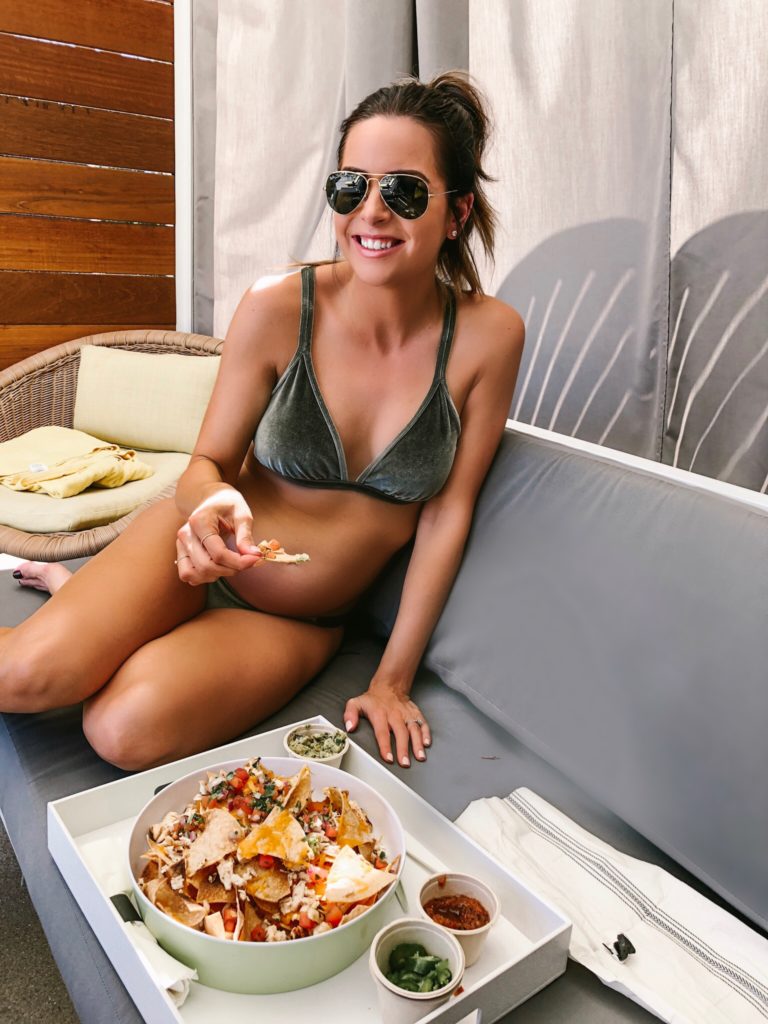 Swim Outfit Details:
Velvet Bikini Top (runs small, go up one size) | Velvet Bikini Bottom (runs small, go up one size) | Striped Wrap Cover-Up | Straw Hat | Sunglasses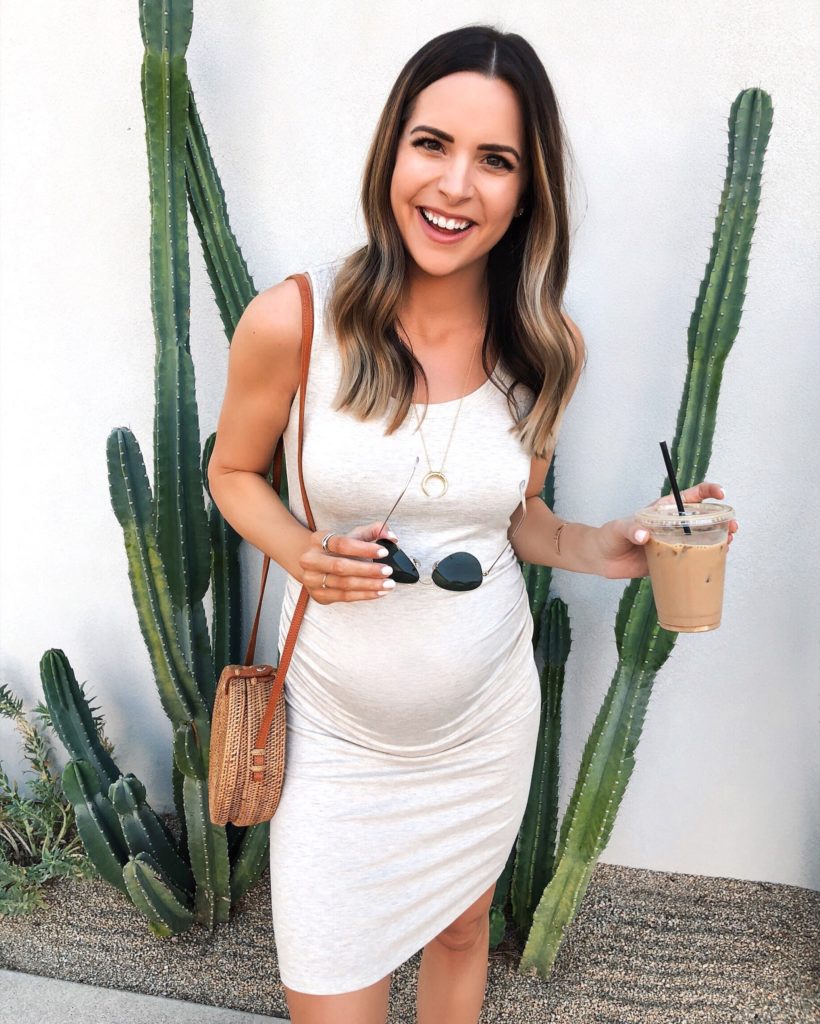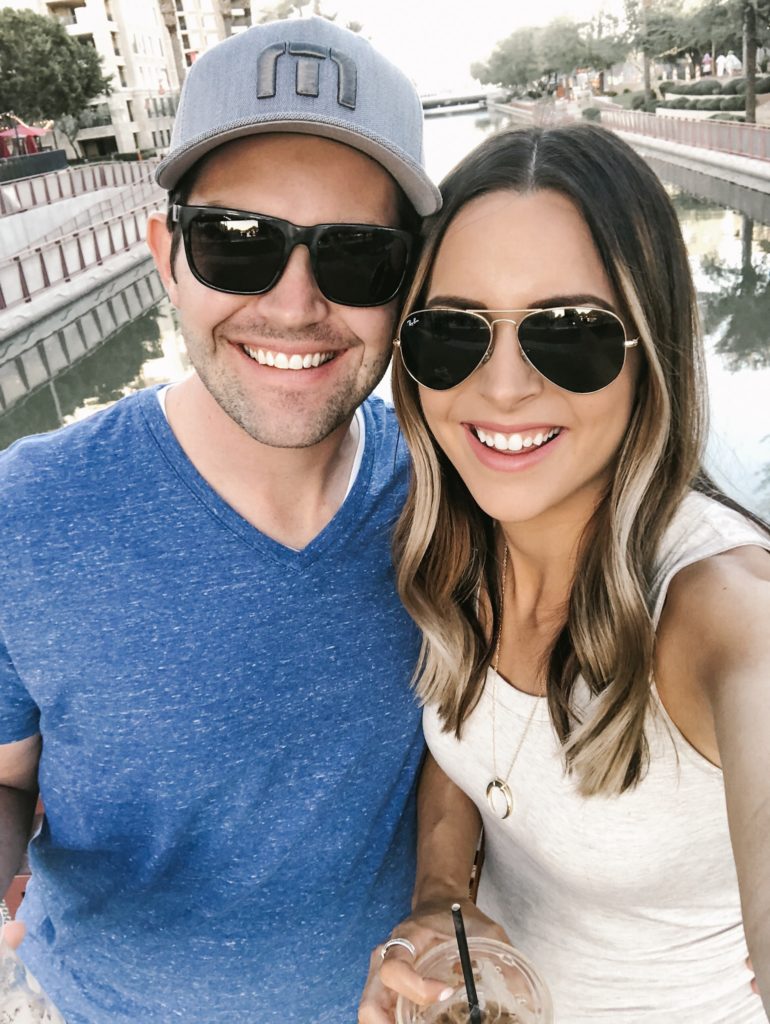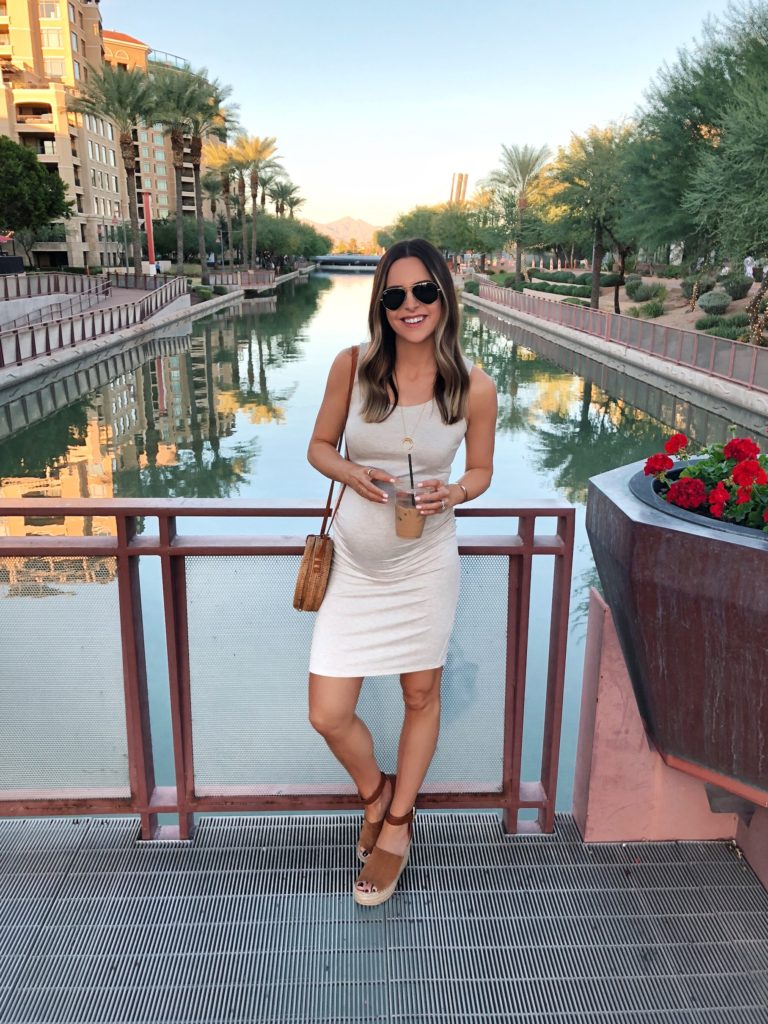 Outfit Details:
Maternity Dress (TTS, wearing a S) | Wedges | Straw Bag
Night 2 //
After the pool, we showered up and hit the town! The resort offered free rides within 5 miles (in their seriously cool Tesla), so we got dropped off at the Fashion Square and Old Town area and explored a bit before dinner! We went to another reader recommended restaurant, Culinary Dropout, and it did not disappoint! Their pretzel bites with cheese were to die for, omg. We also ordered deviled eggs, and I got a really good salad for my entree and T ordered a french dip sandwich, even though we seriously filled up on those apps, haha!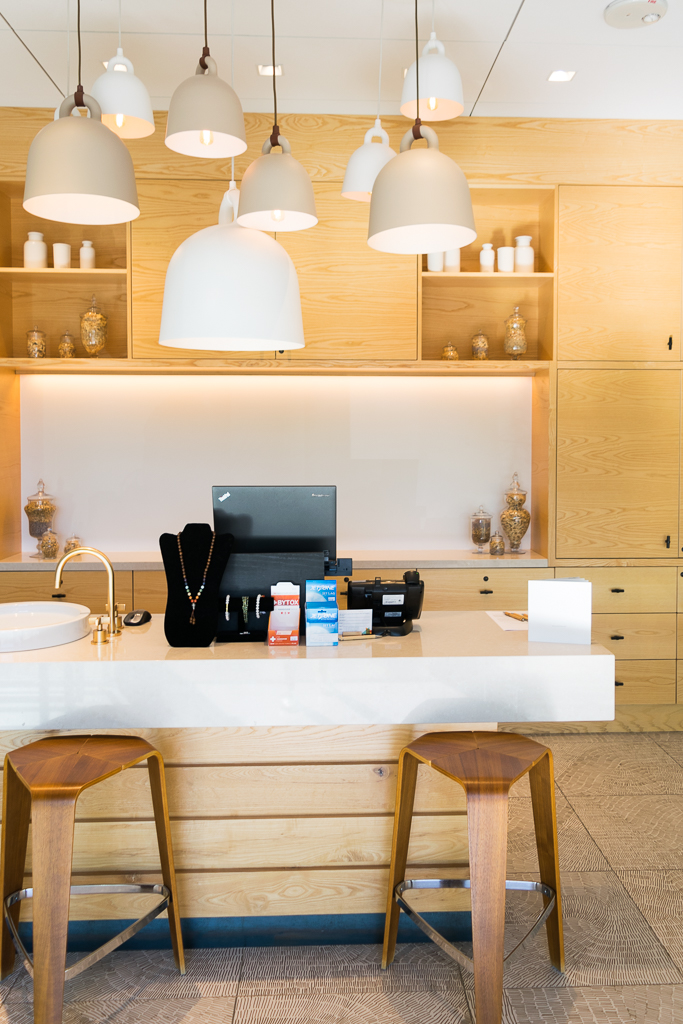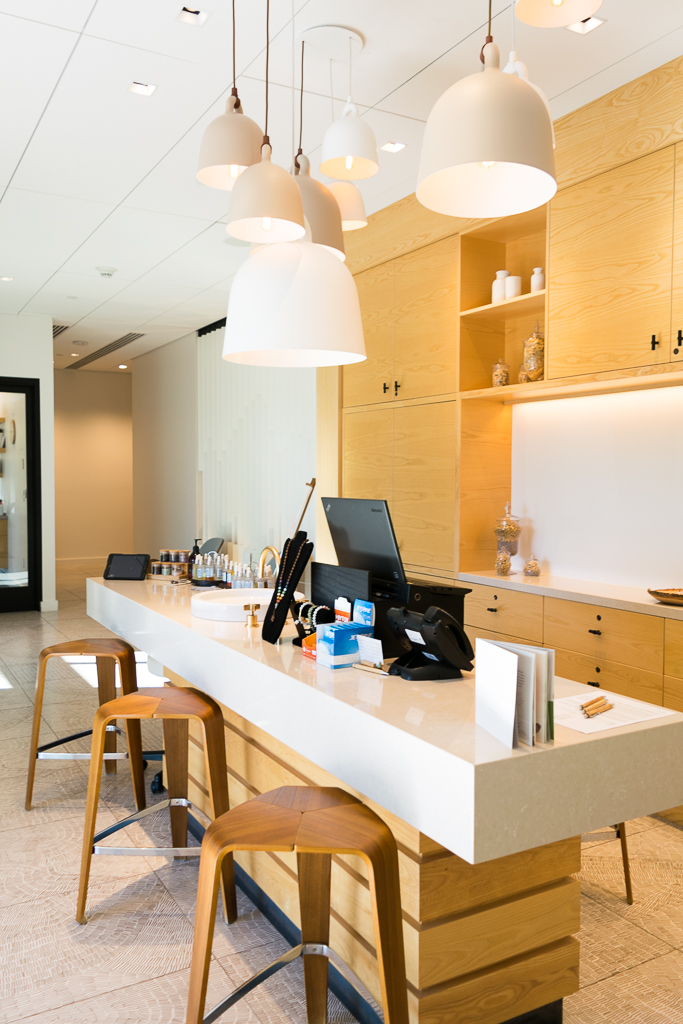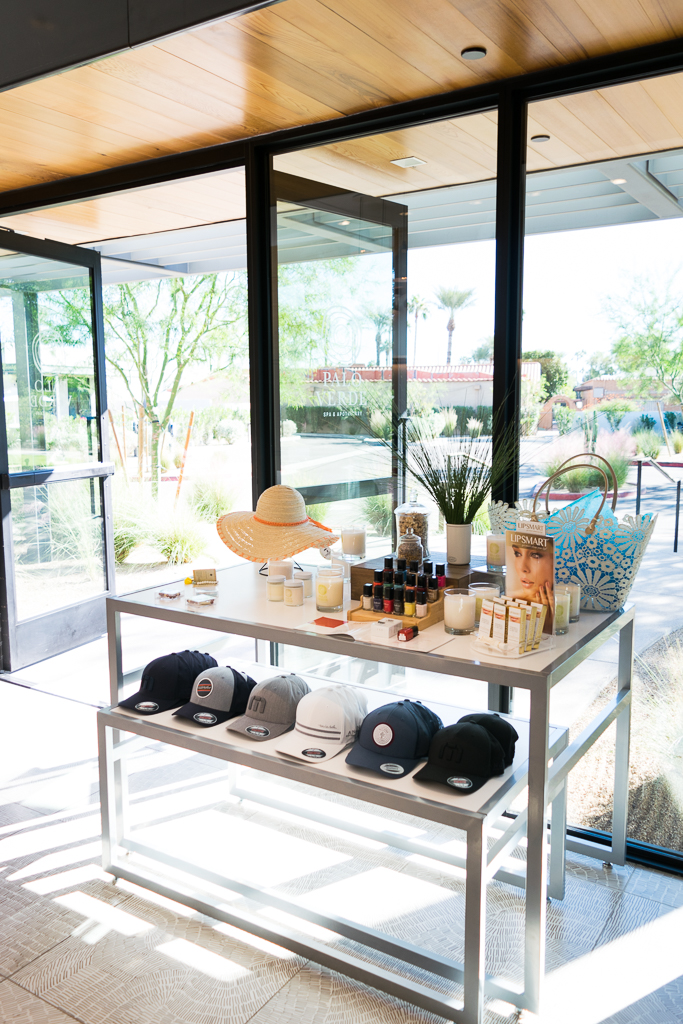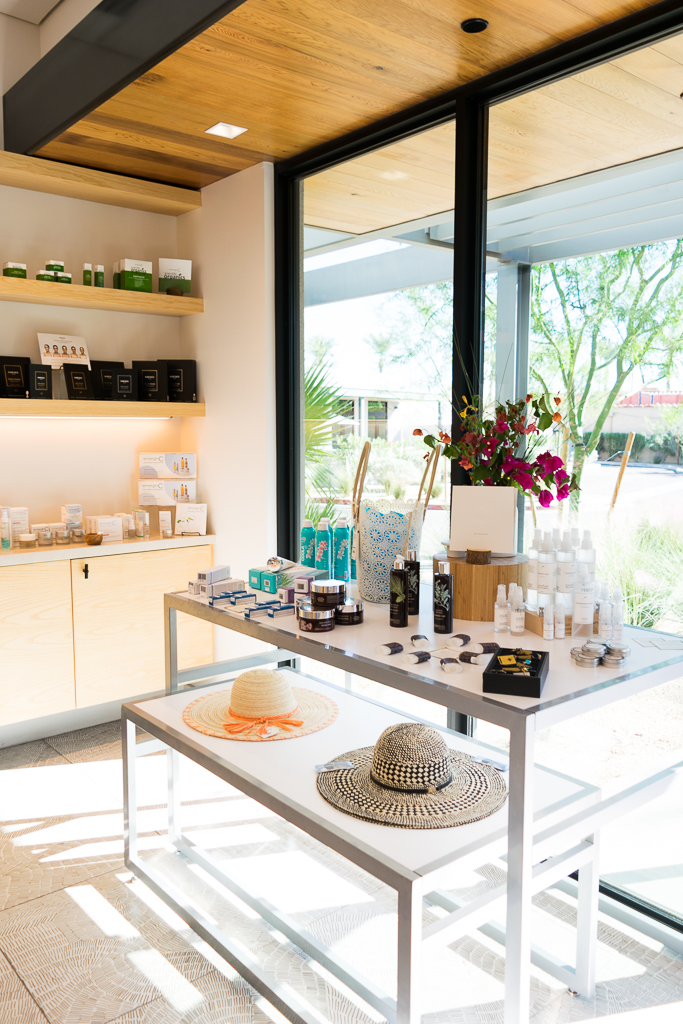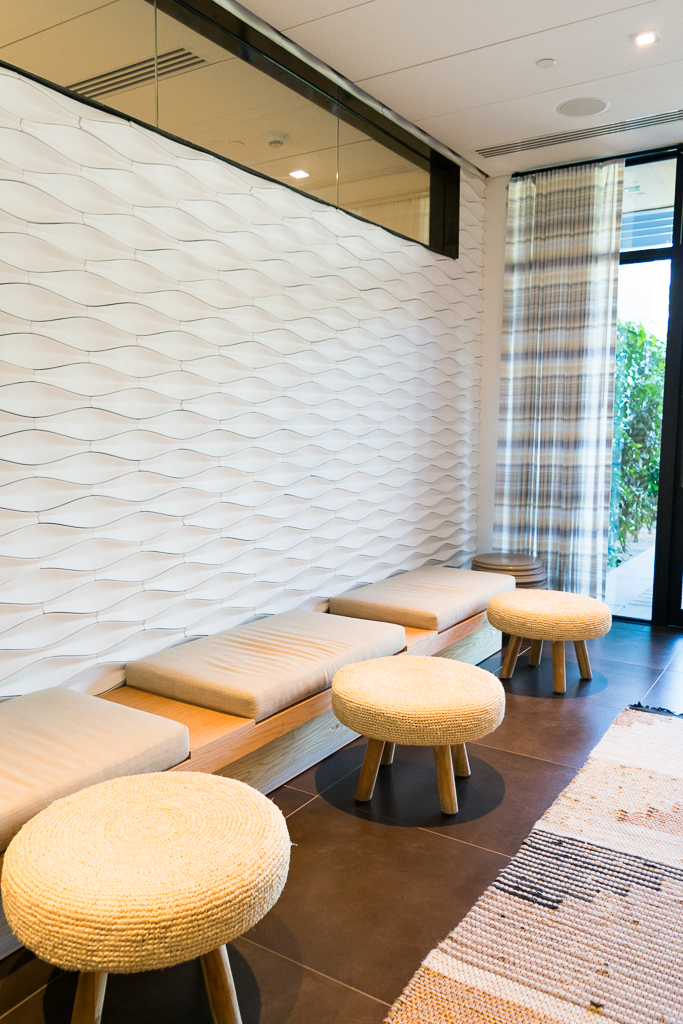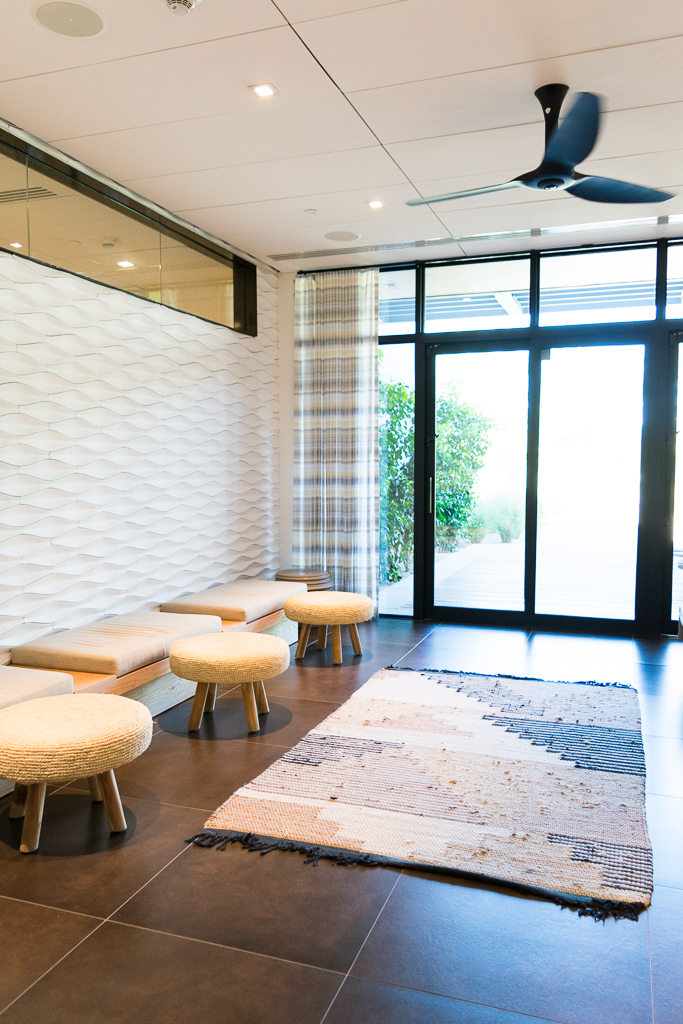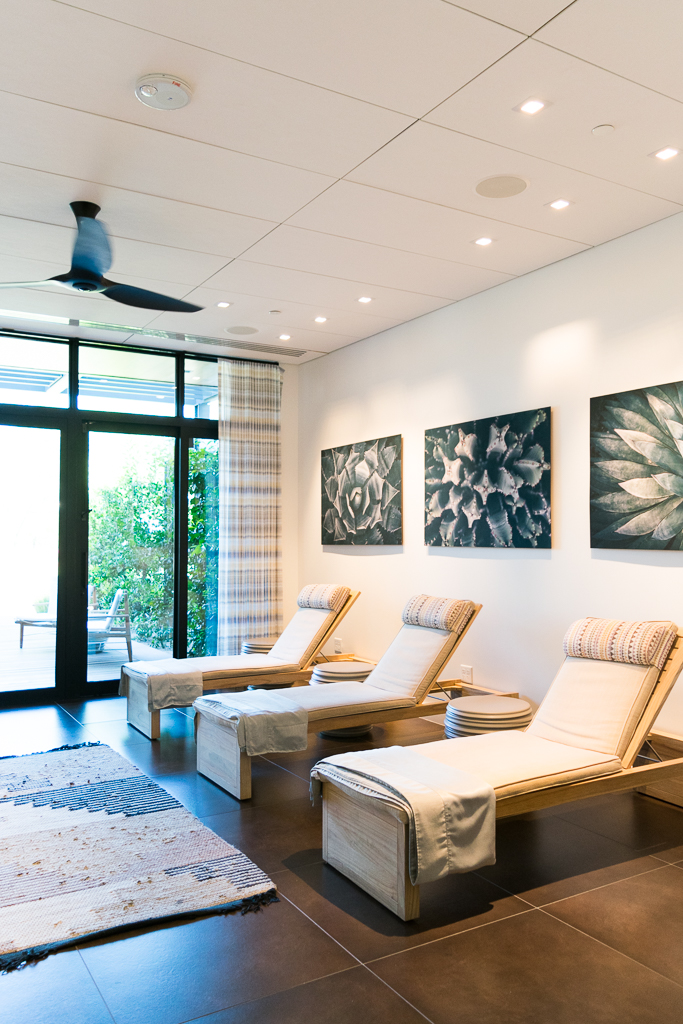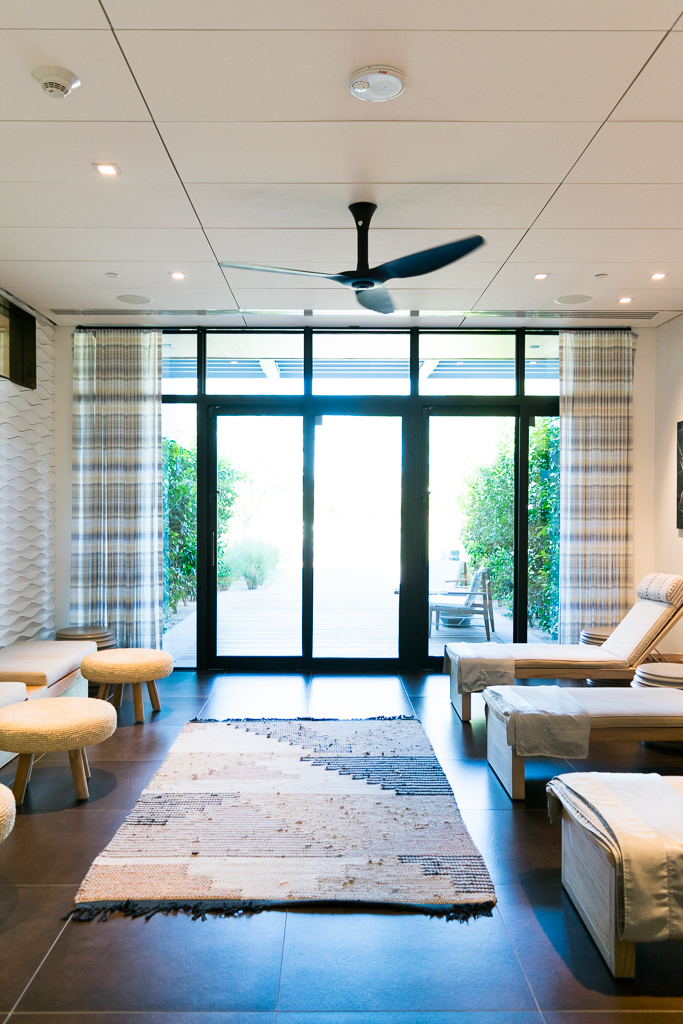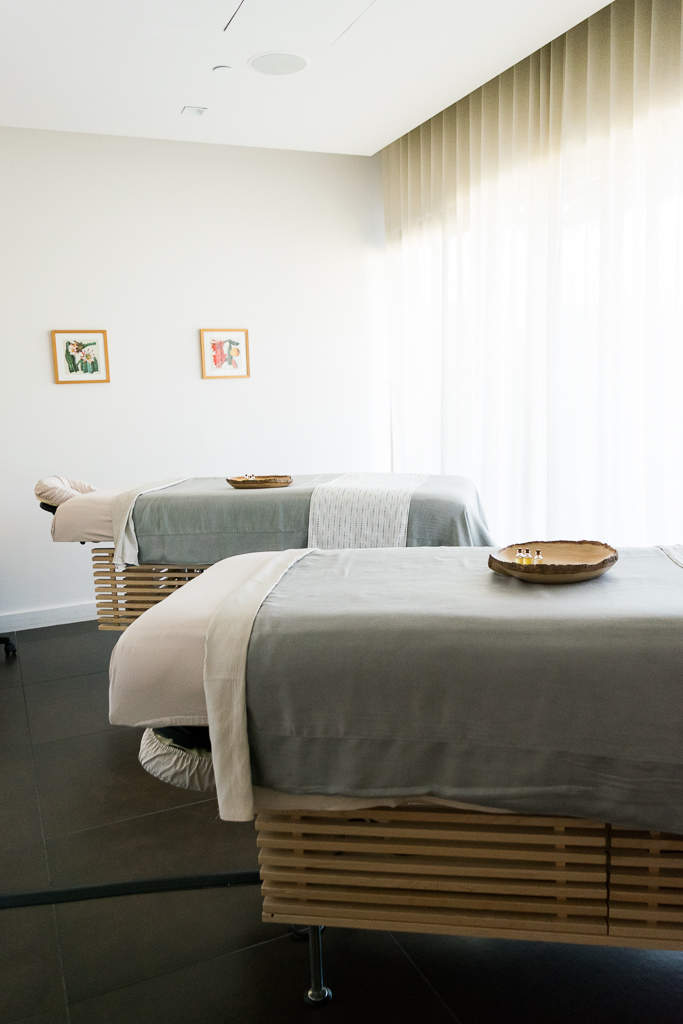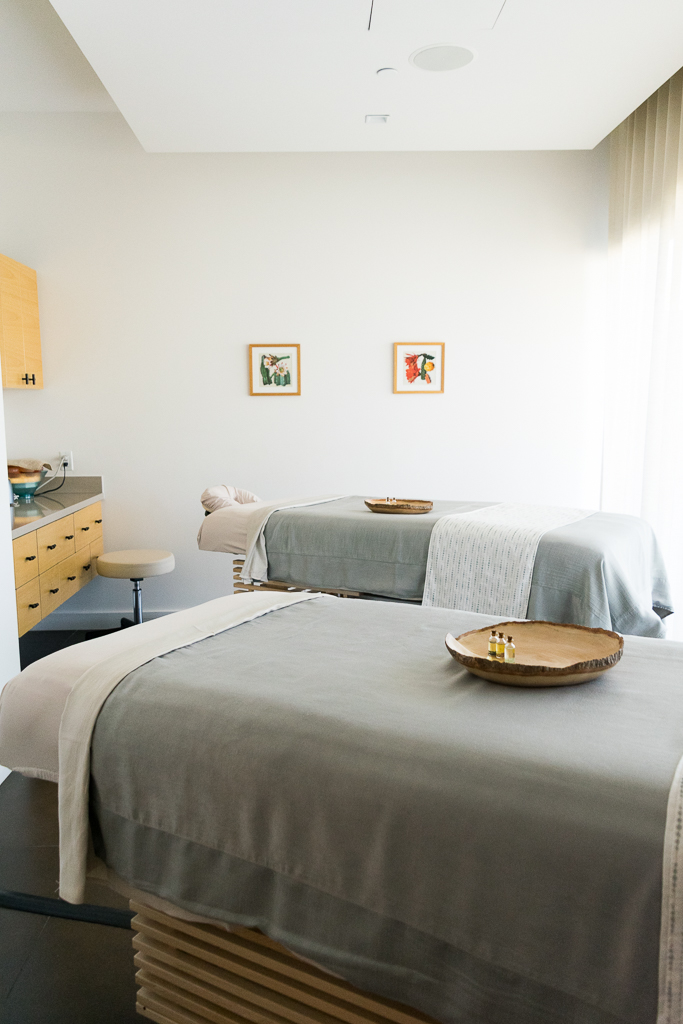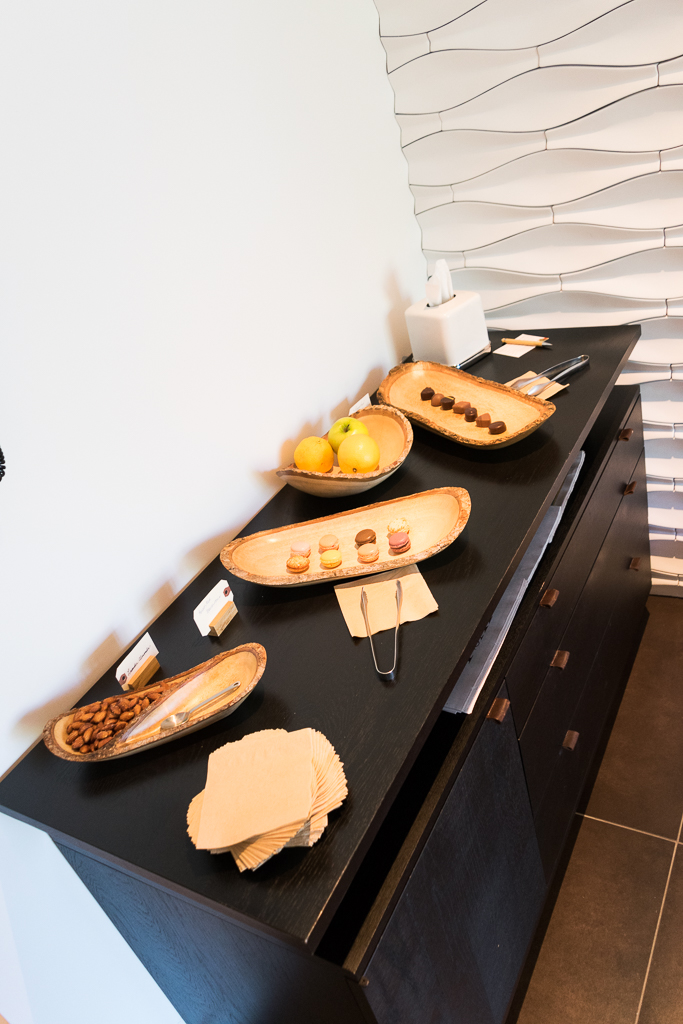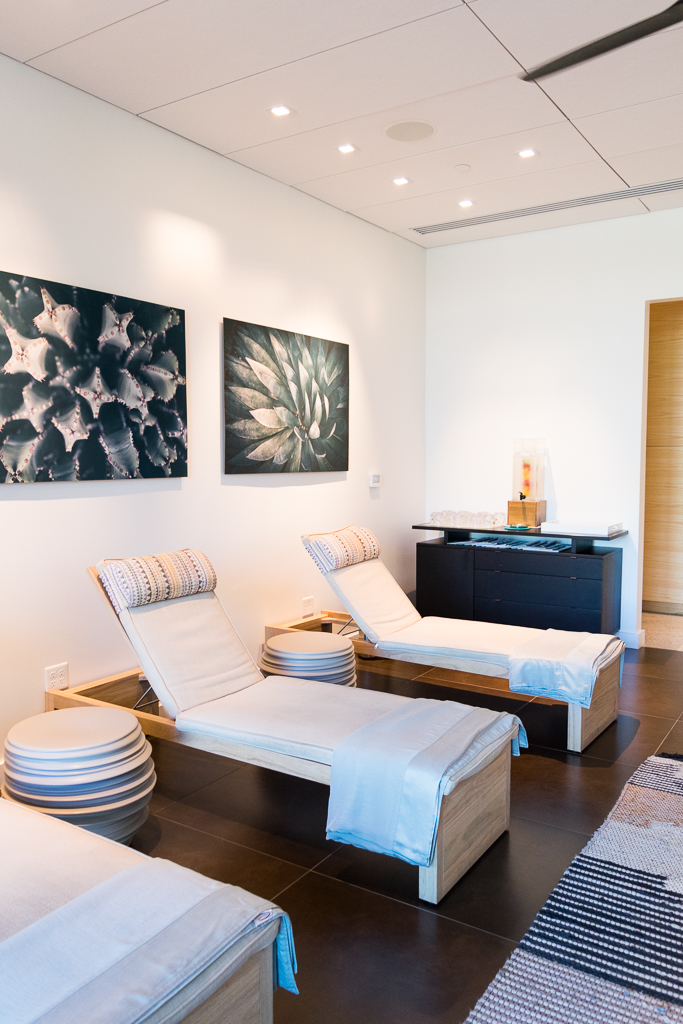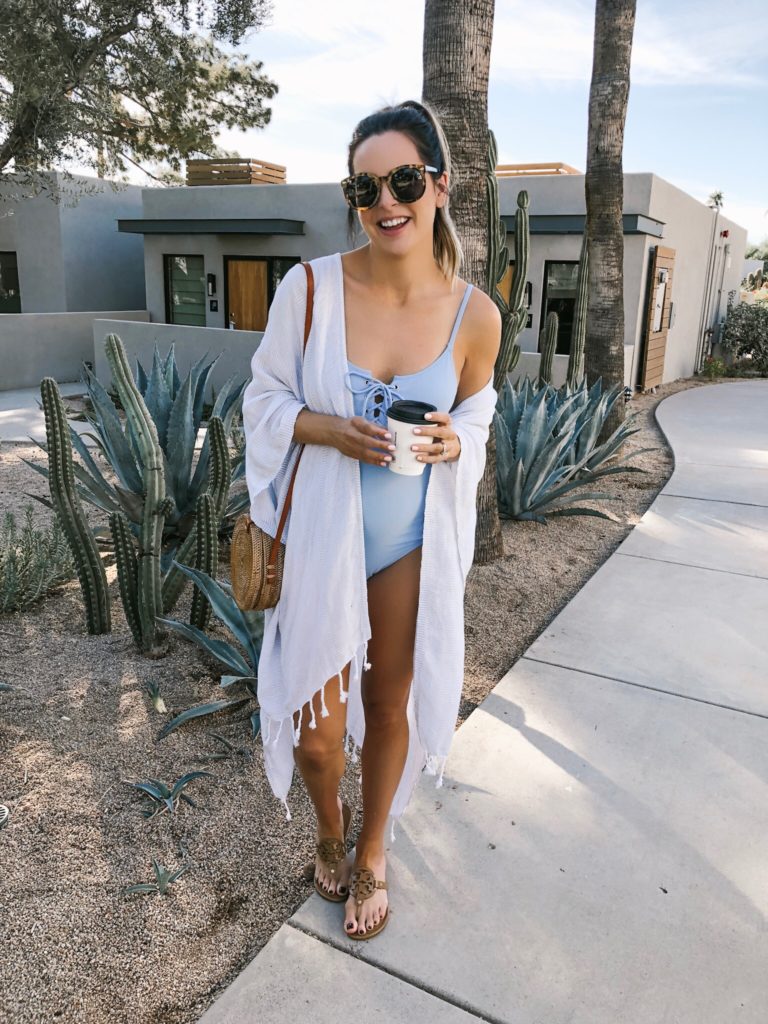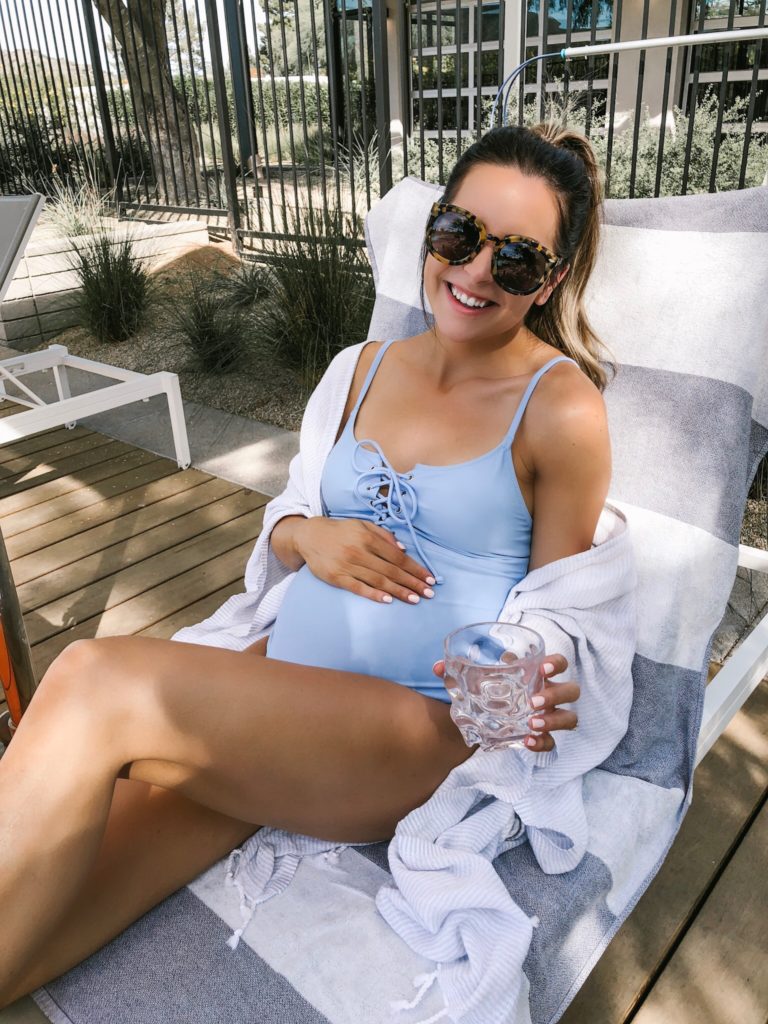 Spa Day Outfit Details:
One Piece (non-maternity, sized up to a M for my bump) | Striped Wrap | Sunglasses | Sandals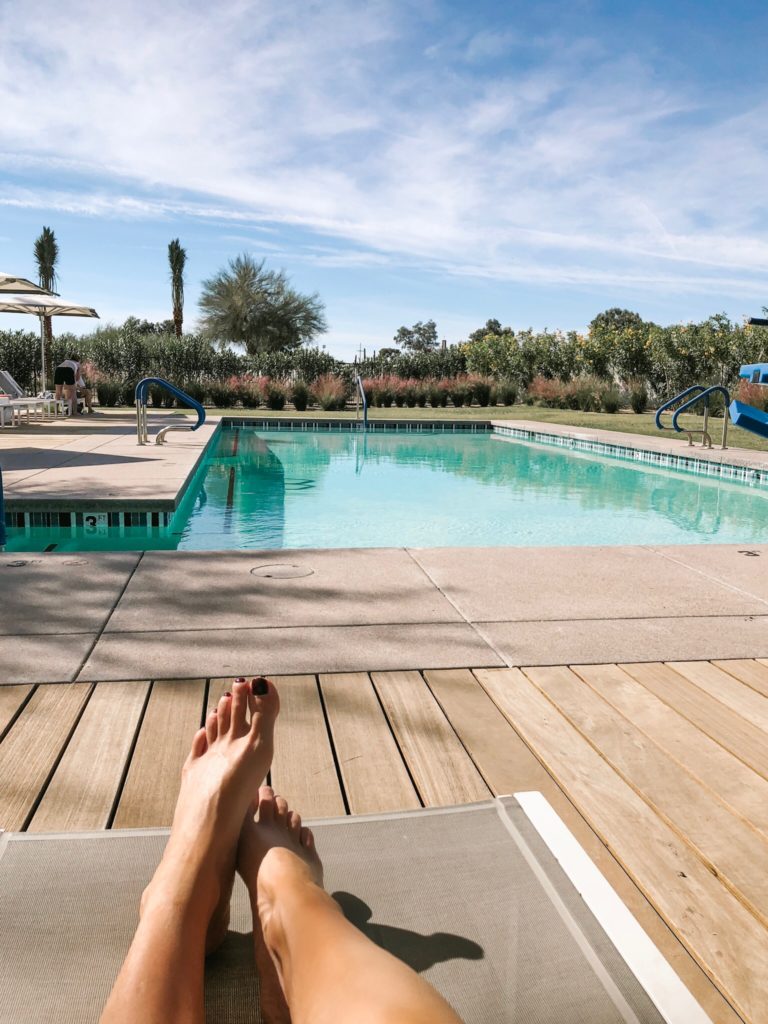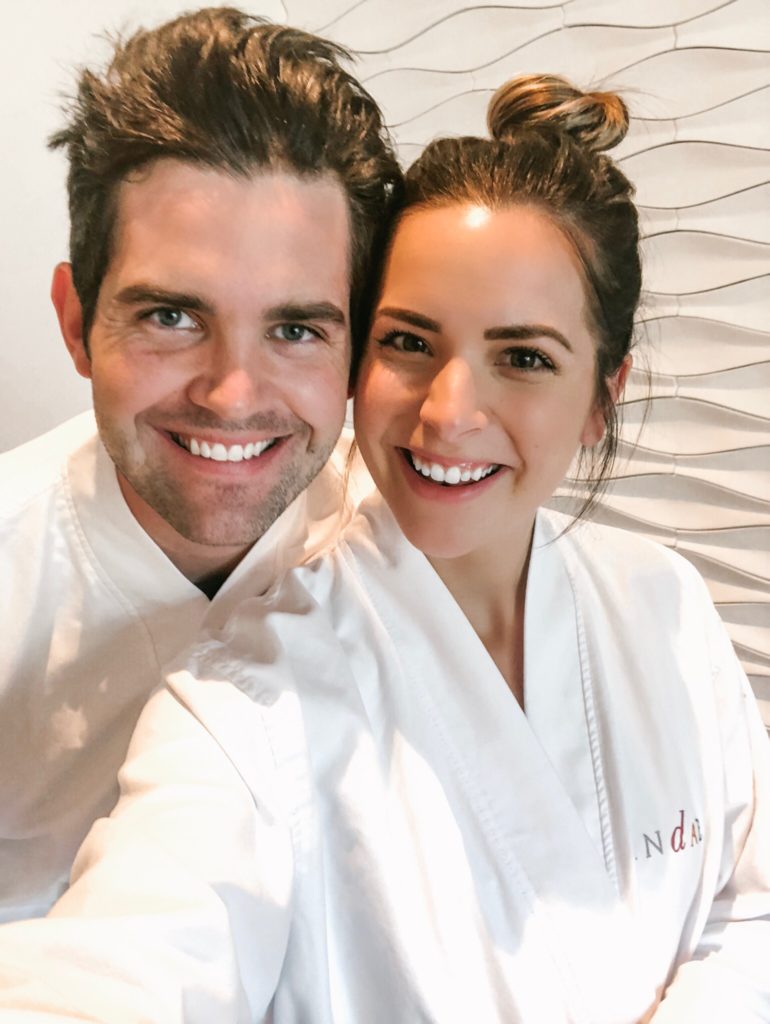 Day 3 //
Spa day at Palo Verde Spa & Apothecary! This was such a calm and relaxing day, which was so nice after all the activities we had been taking part in the first couple of days. We had a couples massage scheduled for noon, so we spent the morning at the Spa's private pool and enjoyed a few complimentary treats!
Our couples massage was amazing! T and I don't typically spend a lot of $ on self care like a good professional massage, but we are so happy we did. I had the prenatal massage, and Tom and the Camelback massage. So calming, relaxing, and felt incredible! Definitely don't hesitate to treat yourself to one of these during your stay.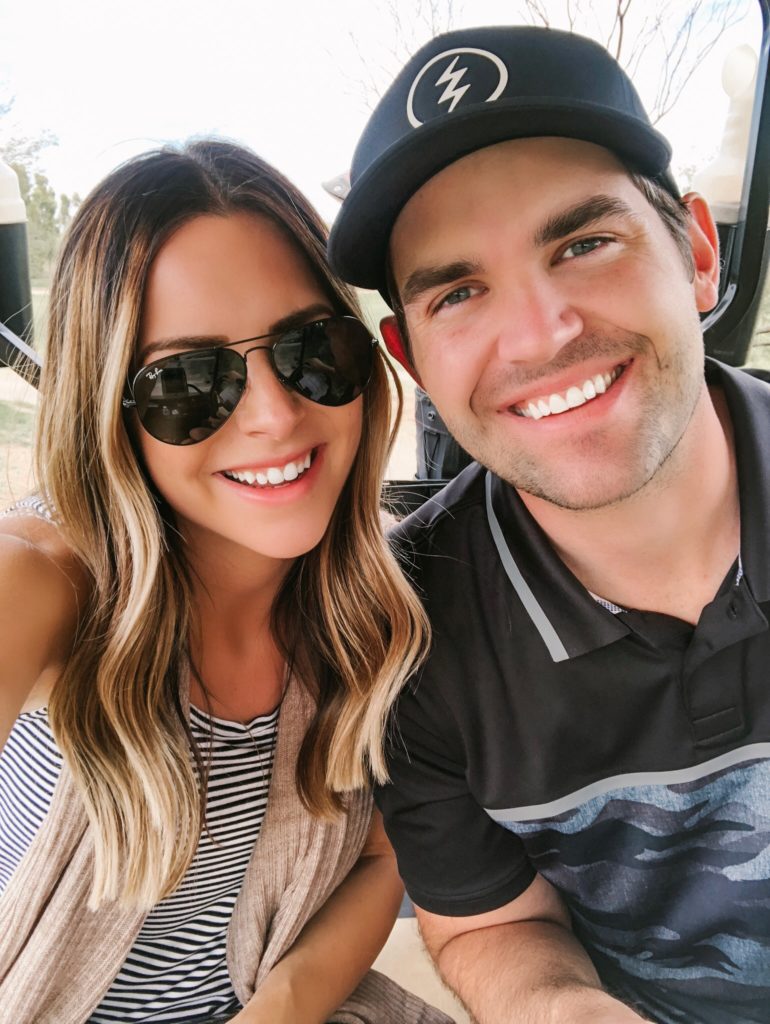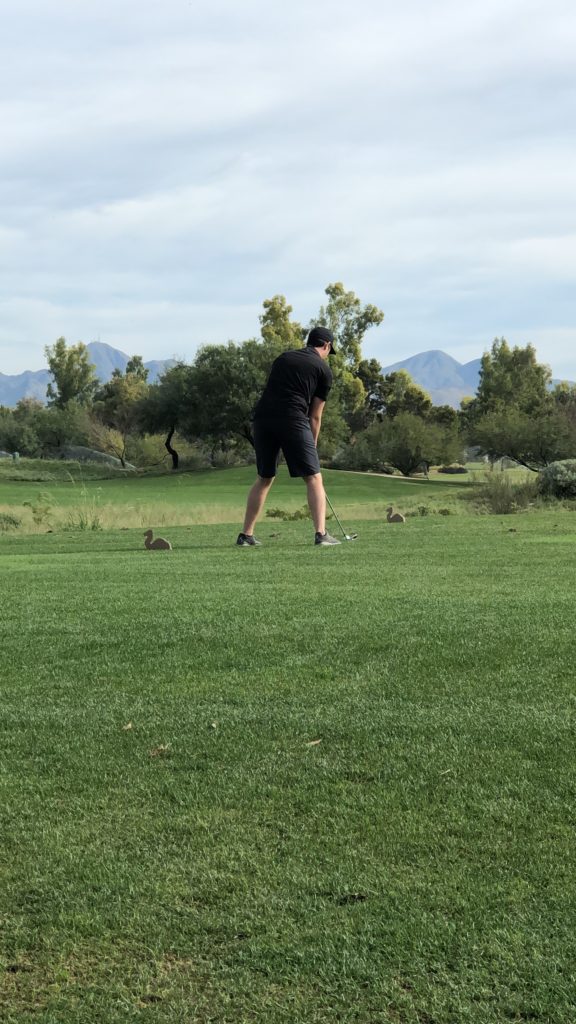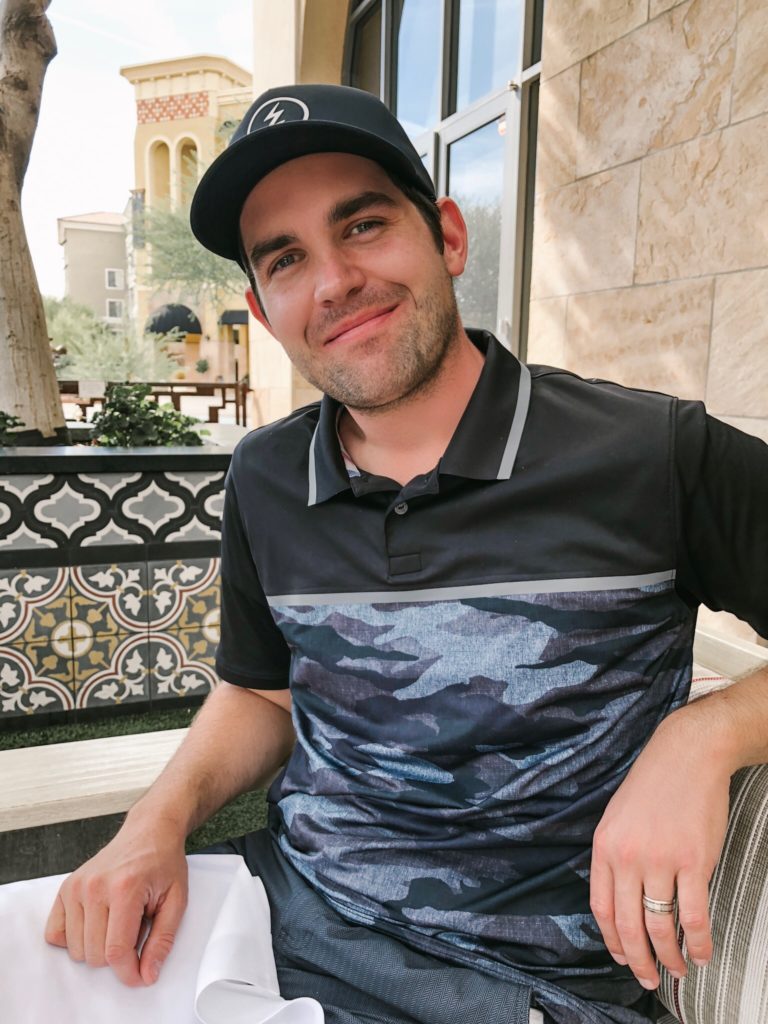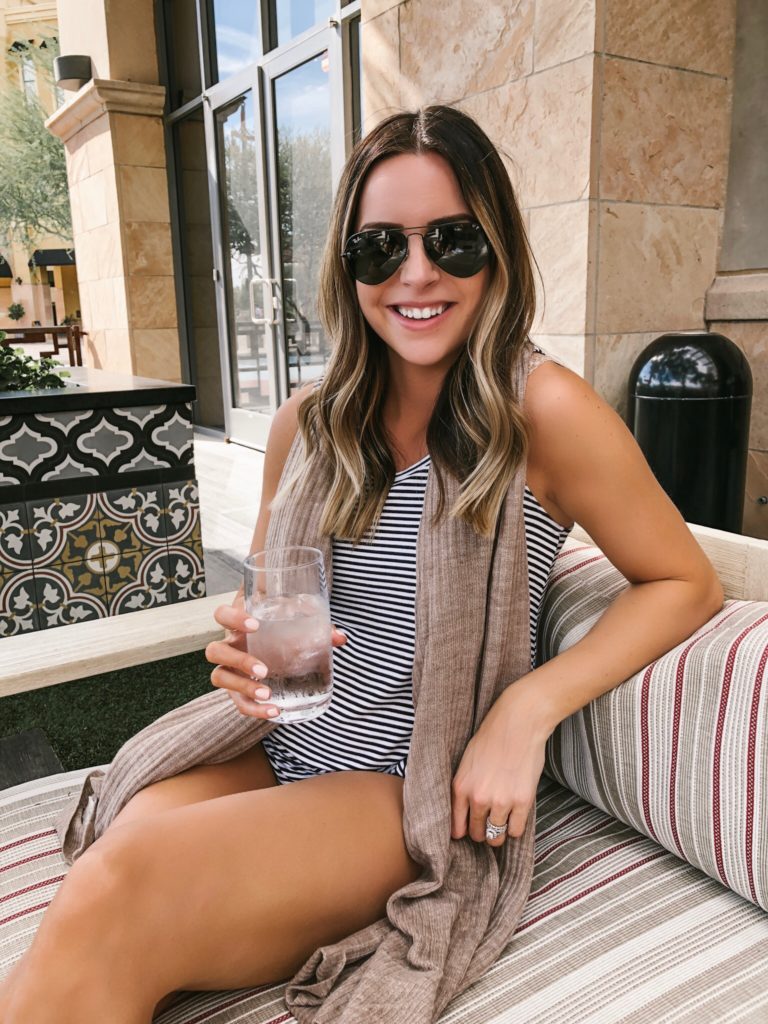 Outfit Details:
Striped Tank (TTS) | Scarf | Maternity Shorts (I promise I'm wearing them, lol!) | Sunglasses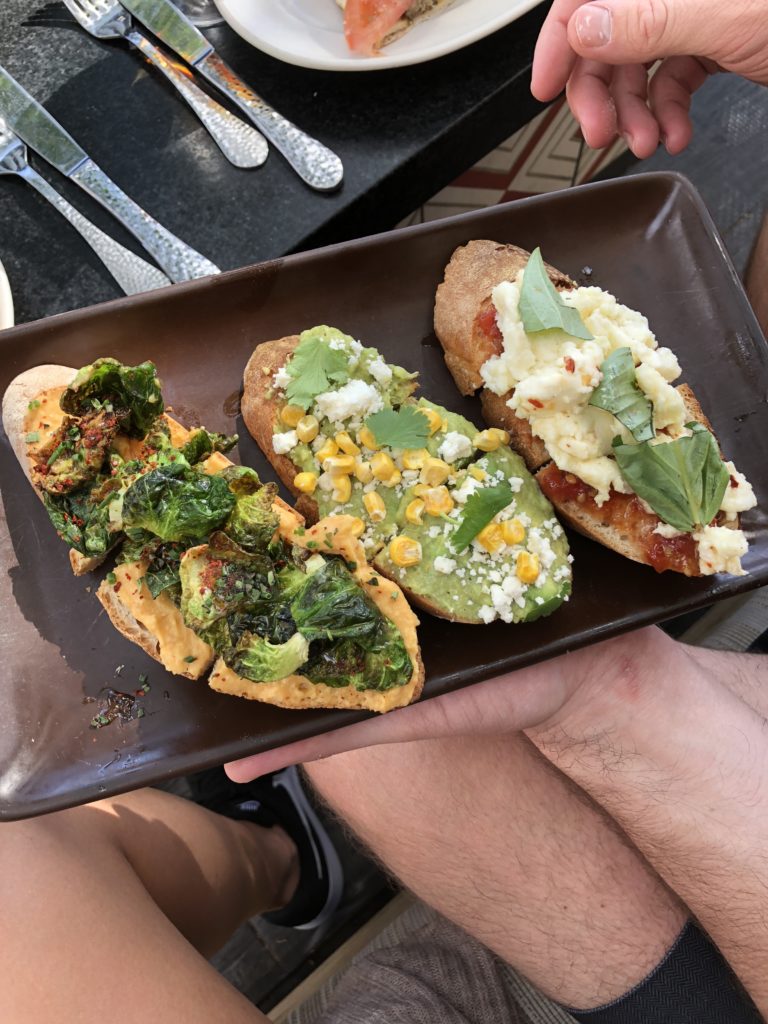 Day 4 //
Our last full day was a Tom day – but I was happy to give it to him since he was very go-with-the-flow with everything I had interest in doing, and of course took all my outfit pictures during the trip. 🙂 He had been hinting at the idea of golfing during our trip, but understood if it was an activity that wasn't in the cards. I told him in the morning to check if he could get a tee time at a nearby course (Camelback Golf Club) and we grabbed our breakfast and headed out!
I typically golf with Tom, but just let him go ahead and play while I rode along. It was a stunning course, and there were so many beautiful houses on the property that definitely kept me entertained! We actually ended up getting paired with another older couple with a wife who was also just watching her husband play, and they were such fun and sweet people!
After golfing, we went back to the Fashion Square/Old Town area and grabbed lunch at Olive & Ivy, which was another highly recommended restaurant from you guys. Their bruschetta was SO GOOD! Oh I could eat those every single day if I could. So delicious! We also each ordered a gyro, which was delicious as well. I wish I would've gotten a photo of their patio too, because it was so pretty!
Night 4 //
I didn't get any photos the last night, but mostly because I was too exhausted. We almost didn't even leave our room after getting back from the day's activities since we were so tired. But, we mustered up the energy to check out a small burger joint (Rehab Burger Therapy) that had amazing reviews that another reader recommended. We are glad we got our butts out of bed, because their burgers rocked! I got the PB & J one, which sounds so weird but it was so freaking good haha. Tom was expecting to not be a fan of it, and he loved it as much as I did!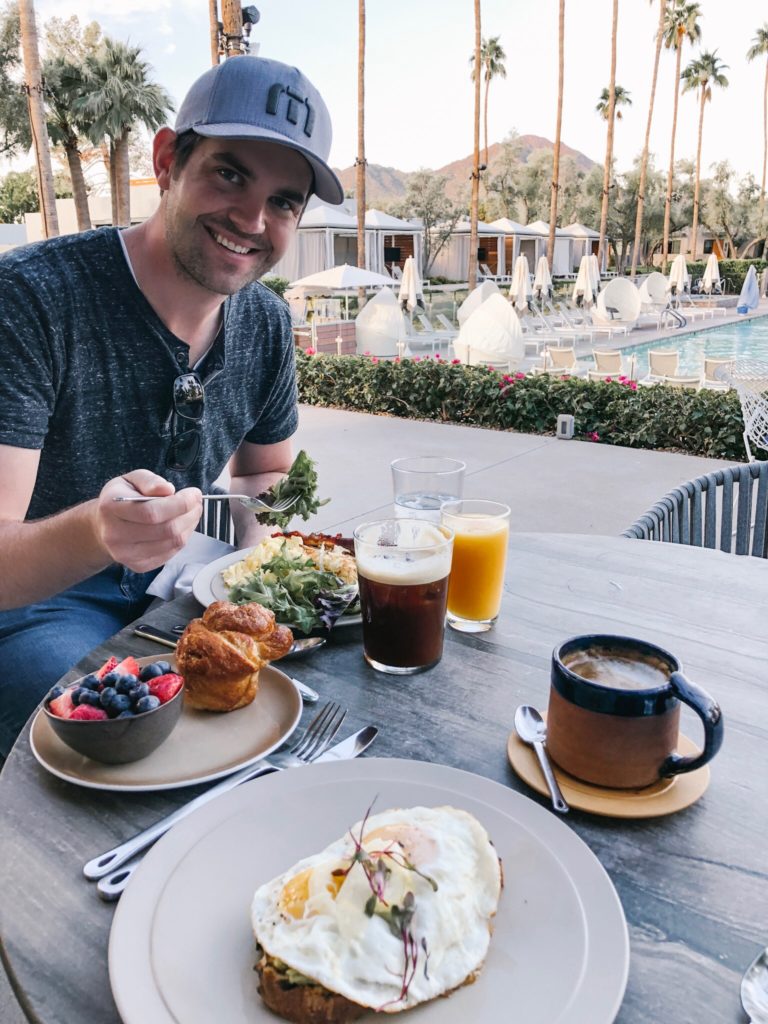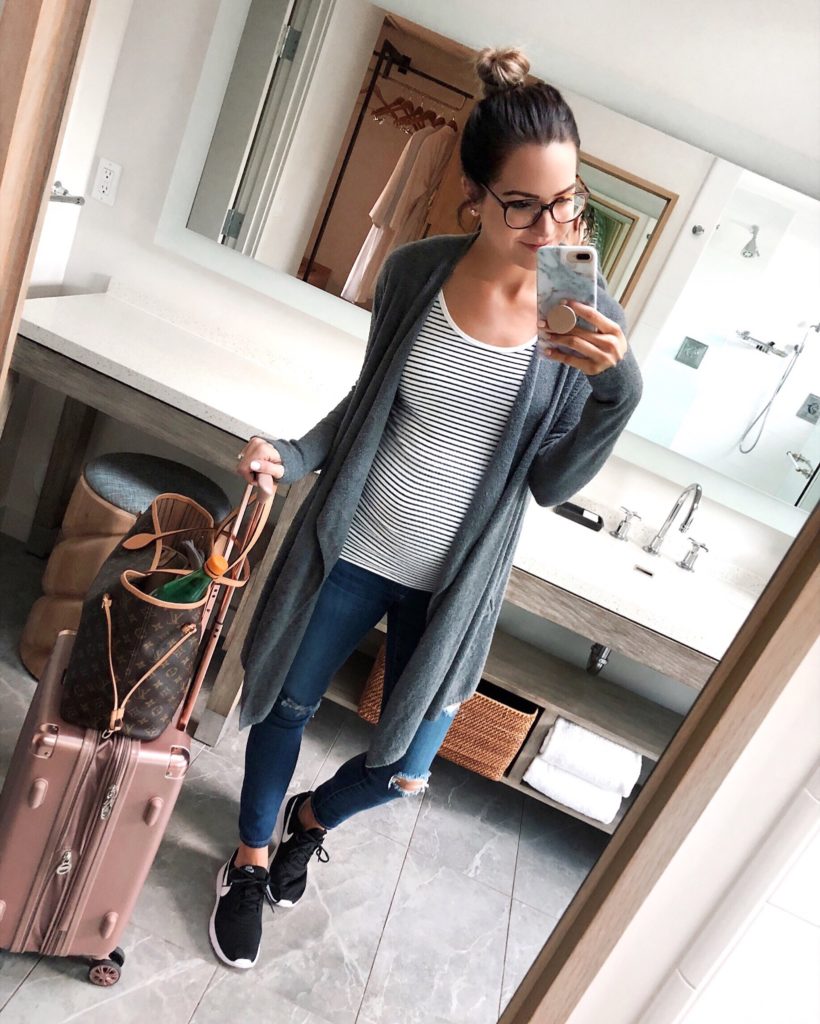 Outfit Details:
Cardigan (TTS, wearing a S) | Maternity Jeans (TTS) | Sneakers | Glasses | Tank (similar)
Day 5 //
We left the resort in the morning after our breakfast, so day 5 wasn't too eventful… but you bet I got one last lavender croissant. 🙂
Tom and I cannot wait to make another trip to Andaz Scottsdale in the future – maybe even with our little boy! 🙂 Thank you so much to Andaz Scottsdale for making us feel warm and welcome, and for making our baby moon the very best it could be!