This post is sponsored by Famous Footwear. As always, all opinions are my own. Thank you for supporting brands that support The Styled Press! 
Where are all of my ladies out there hustling on the daily and always on the go?! Between juggling a full time day job and blogging career, getting ready for the baby's arrival in January, and shopping for the holiday season, I am always on the go and love the convenience of having a good pair of slip on sneakers to slide into as I run out the door. It's one less thing I have to worry about, and honestly, they save me 2-3 minutes each time I need to leave the house… because let's be honest, trying to tie your shoes or squeeze into a tall pair of boots is far from easy when you are in your third trimester, haha! Famous Footwear has an amazing selection of slip on sneakers, and today I'm sharing my favorite pair that I just picked up and highly recommend!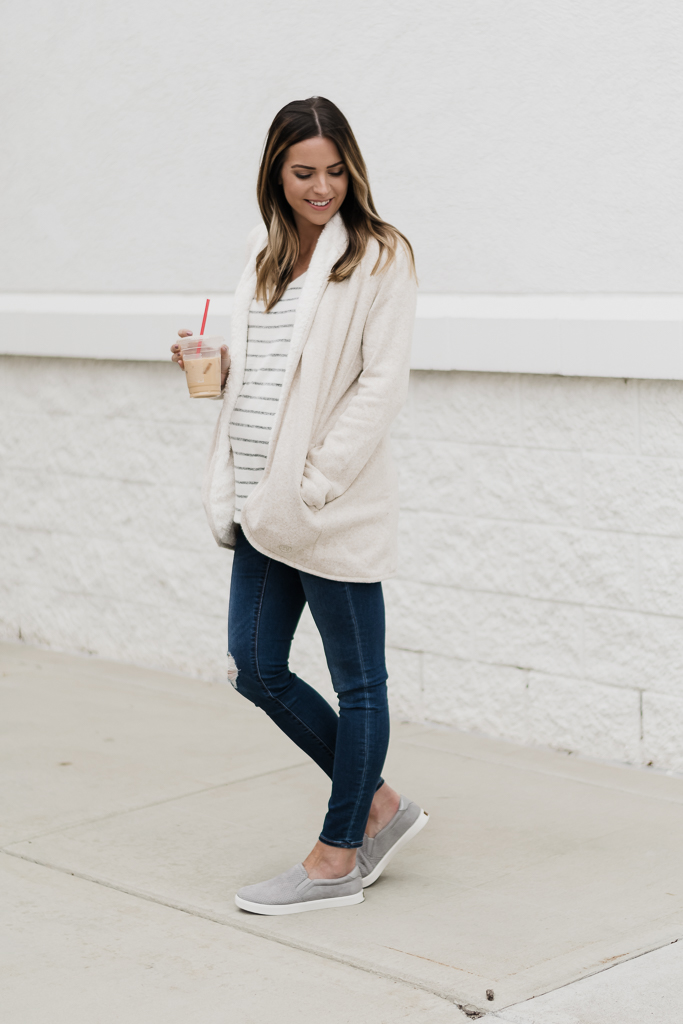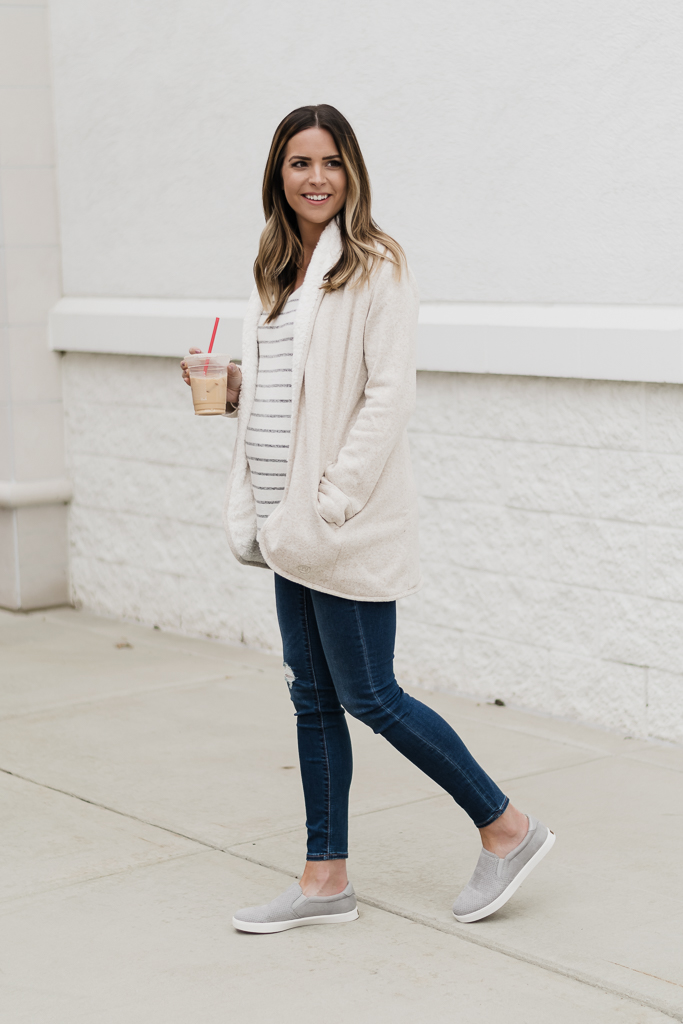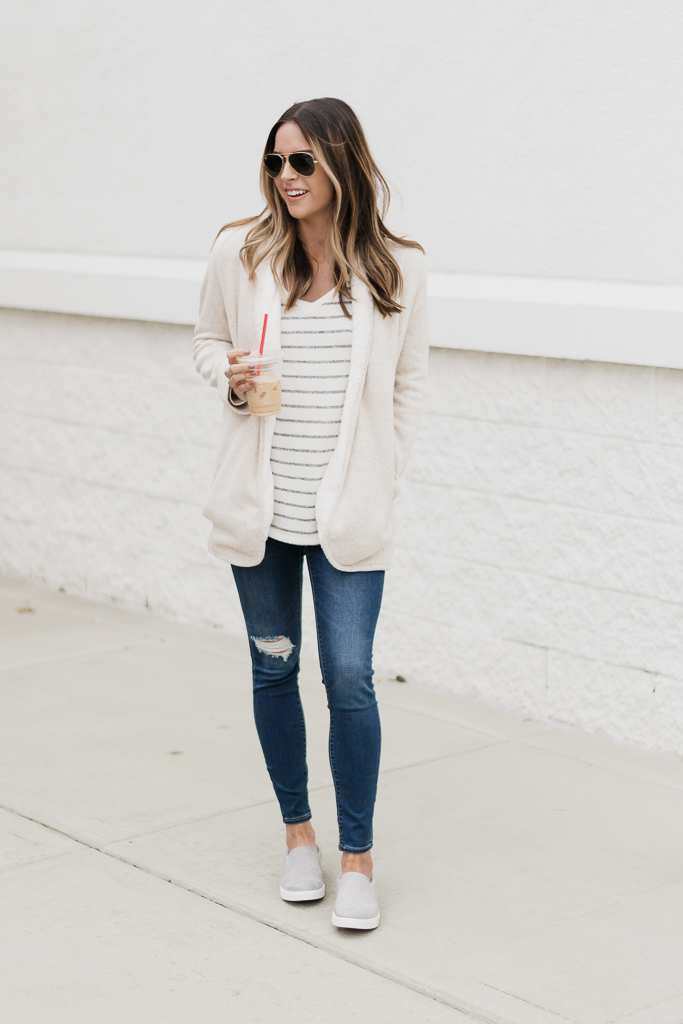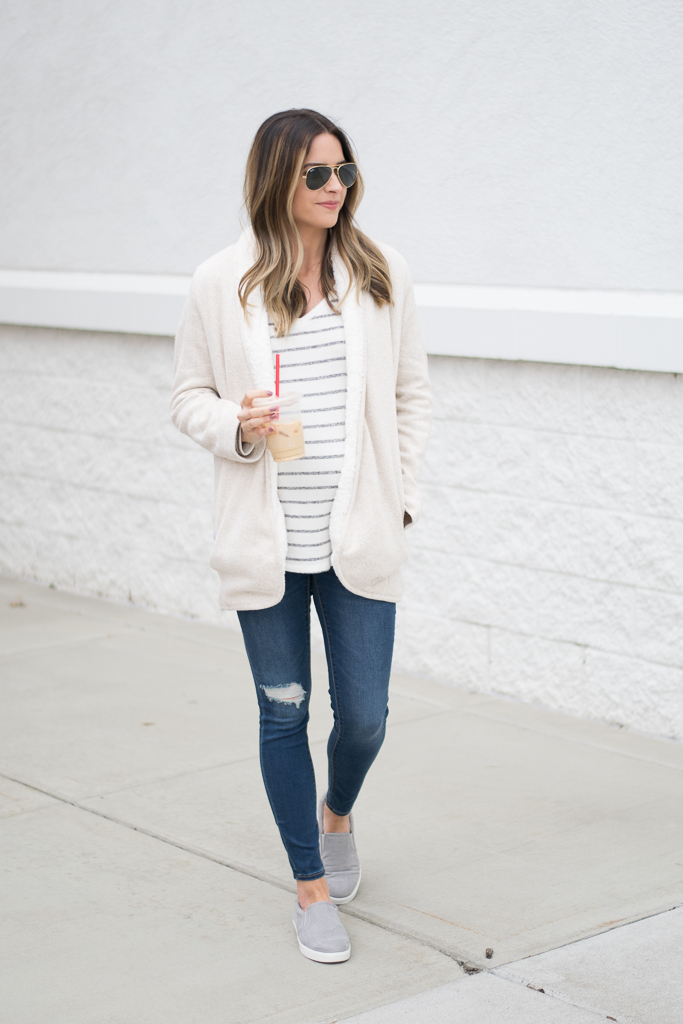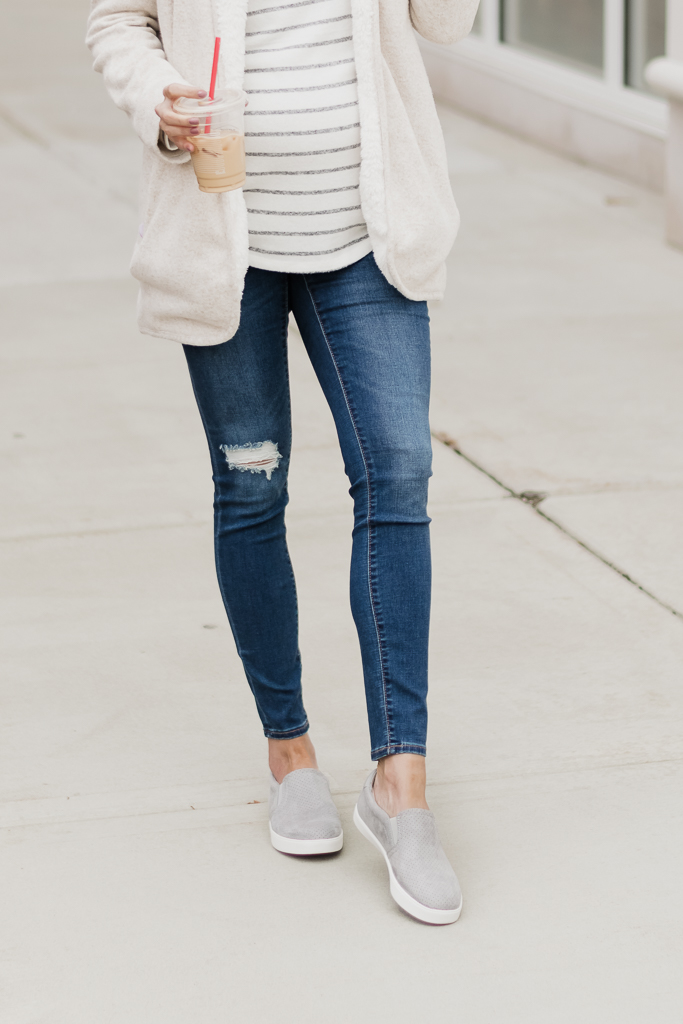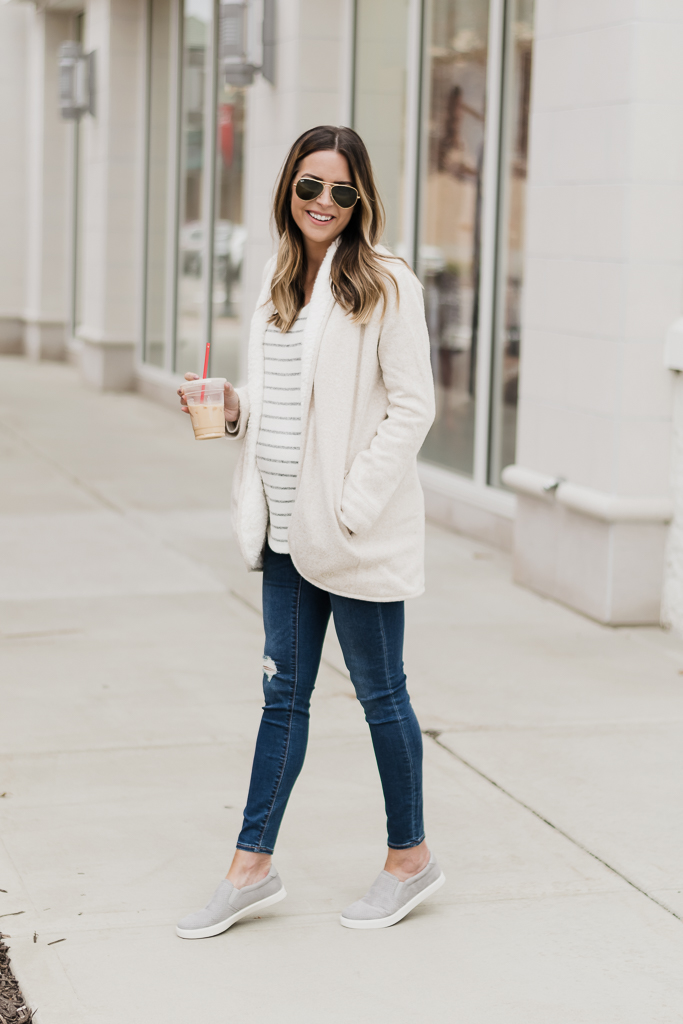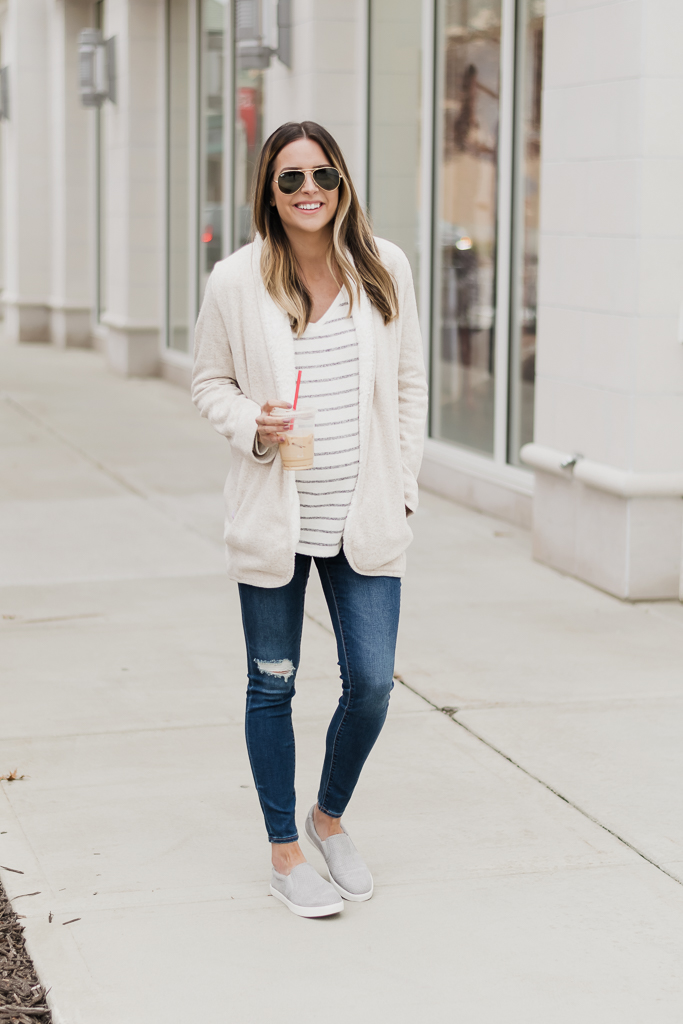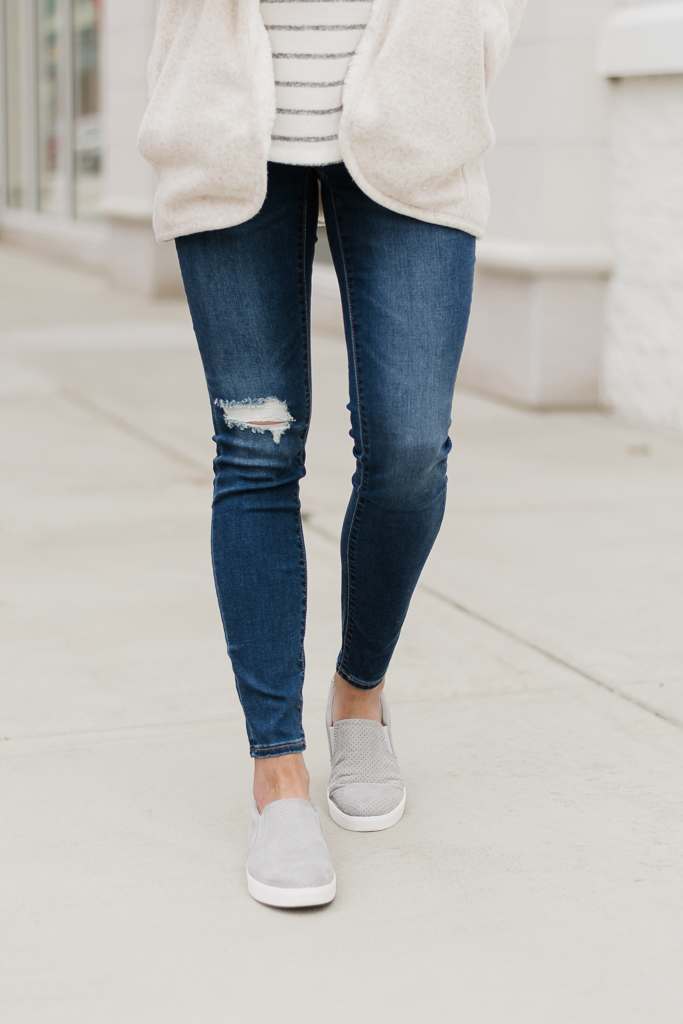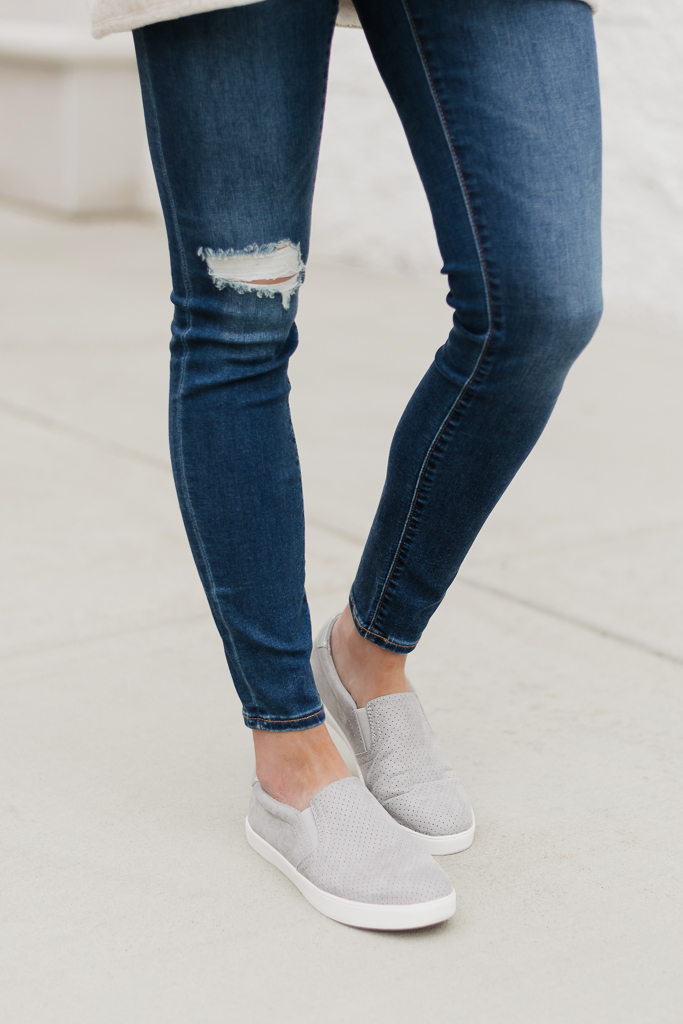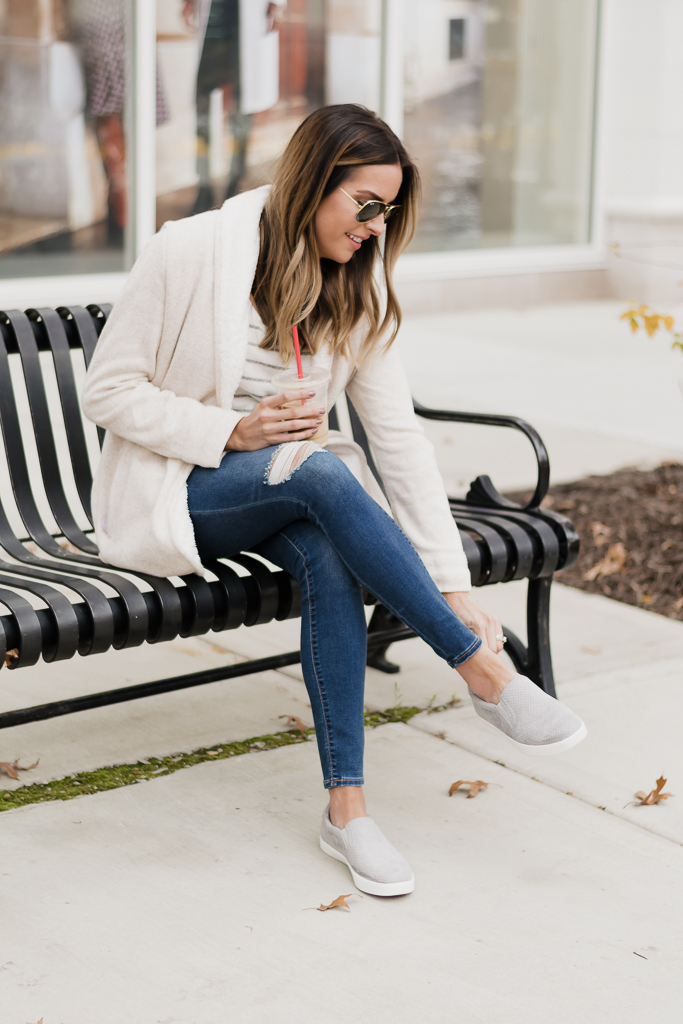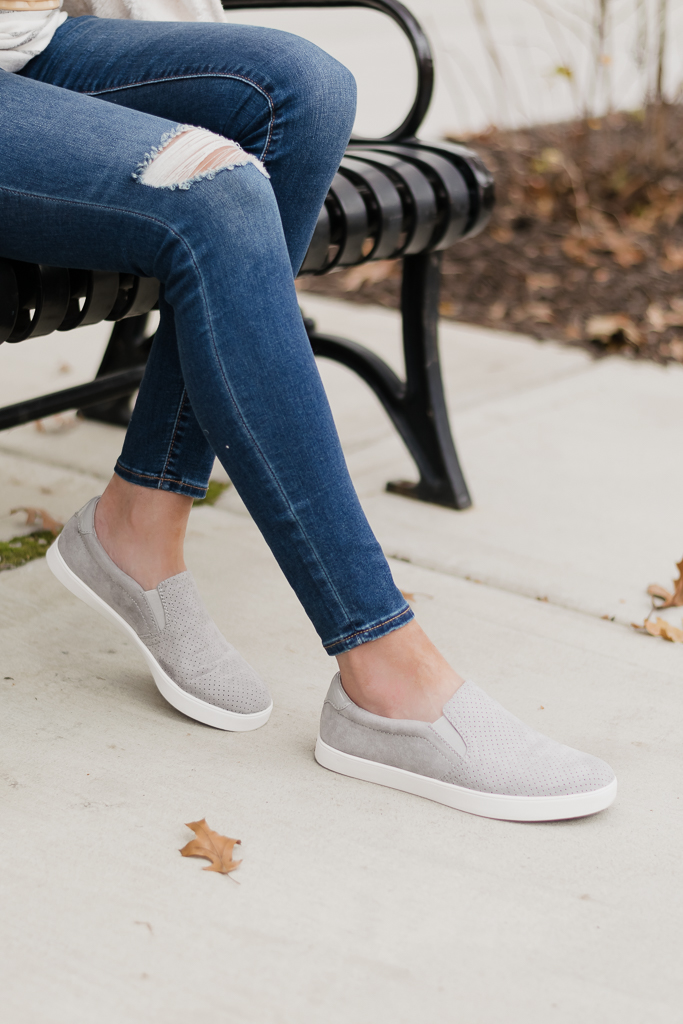 Recently, I purchased these Dr. Scholl's Madison Slip On Sneakers in the Grey Cloud color from Famous Footwear, and am so happy with the comfort and quality of these babies! Especially since they were under $50! And the best part is that they needed no breaking in. So often, sneakers like this have left me with blisters on the backs of my heels, but these definitely did not, and they feel like walking on a cloud. I spent an entire day of Saturday errands in these with zero complaints! I love this versatile Grey Cloud color, but they also come in several other colors. I honestly might pick up another color I love them so much. 🙂 Being able to slip them on and go about my day in seconds is a small luxury, but worth it every time!
Thank you so much for stopping by and reading today's post! Have a great day!