At the end of last year, we finished a big project in our basement/lower level, and couldn't be happier with how it turned out! I tracked the progress in my "basement" profile highlight on Instagram, but wanted to share all the sources and my frequently asked questions in one post, so that it was accessible and easy to find.
Last July, we started working with construction2style to design out the media center space and wet bar in our basement. When we moved into our new build, we knew that we wanted to add some personality to these areas, and I knew some pretty awesome and talented people to tackle these projects! I've always admired Morgan & Jamie's design and construction work after seeing many of their projects… their before & afters are seriously insane! I loved the idea of doing something a little more custom to show fit personality and needs, and it couldn't have been a better fit. The whole team is kind, funny, and they are truly passionate about their work.
I shared some inspiration I had with Morgan and the design team to get a feel for the "vibe" we were going for, and they took the wheel and found the perfect selections for us!
before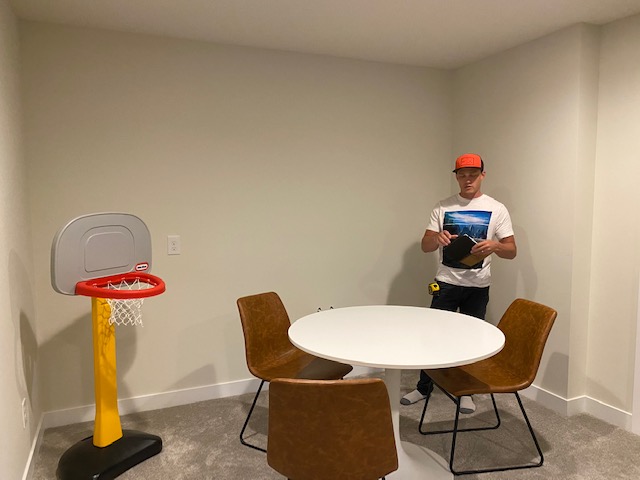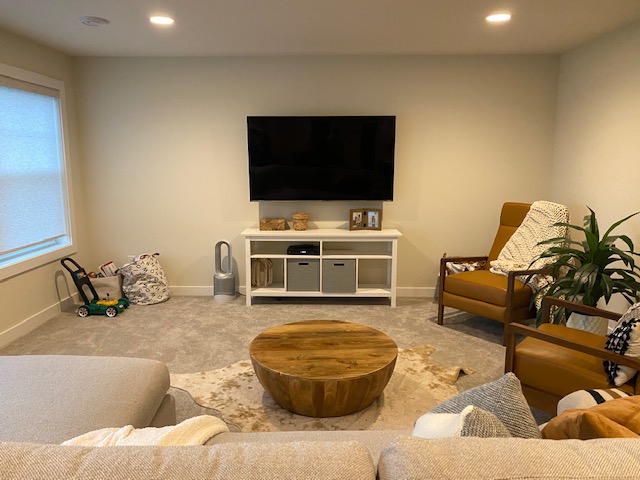 after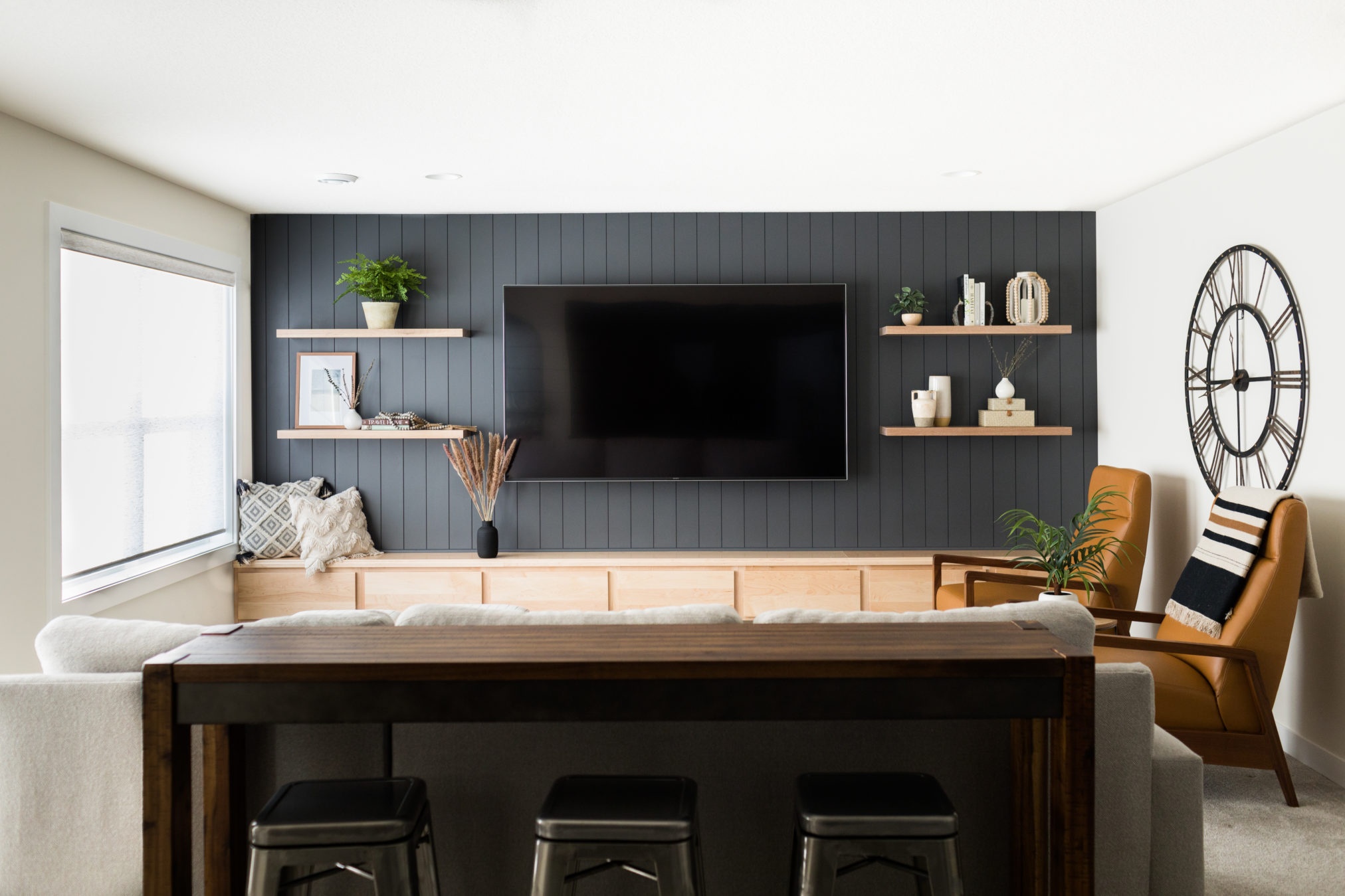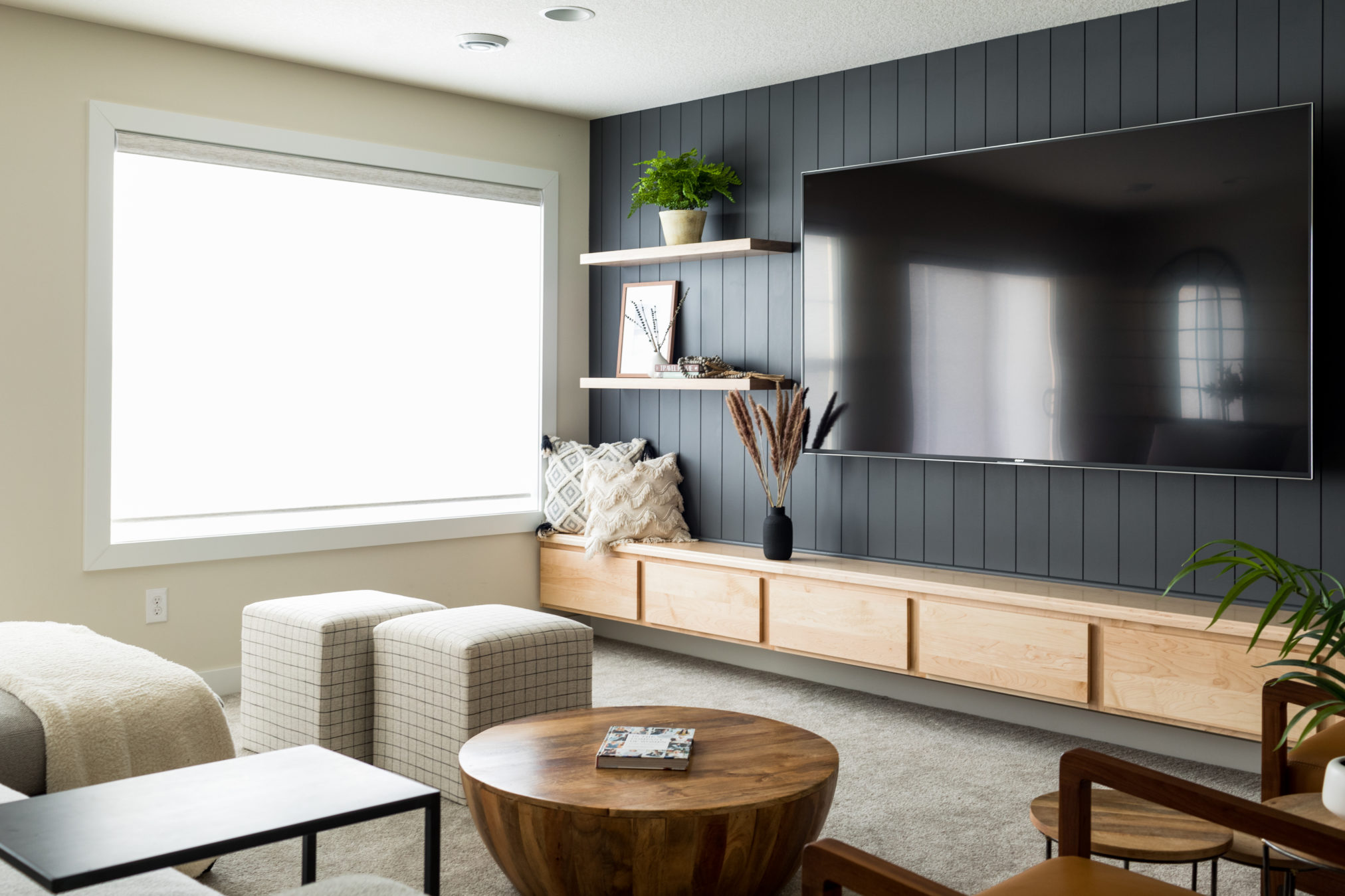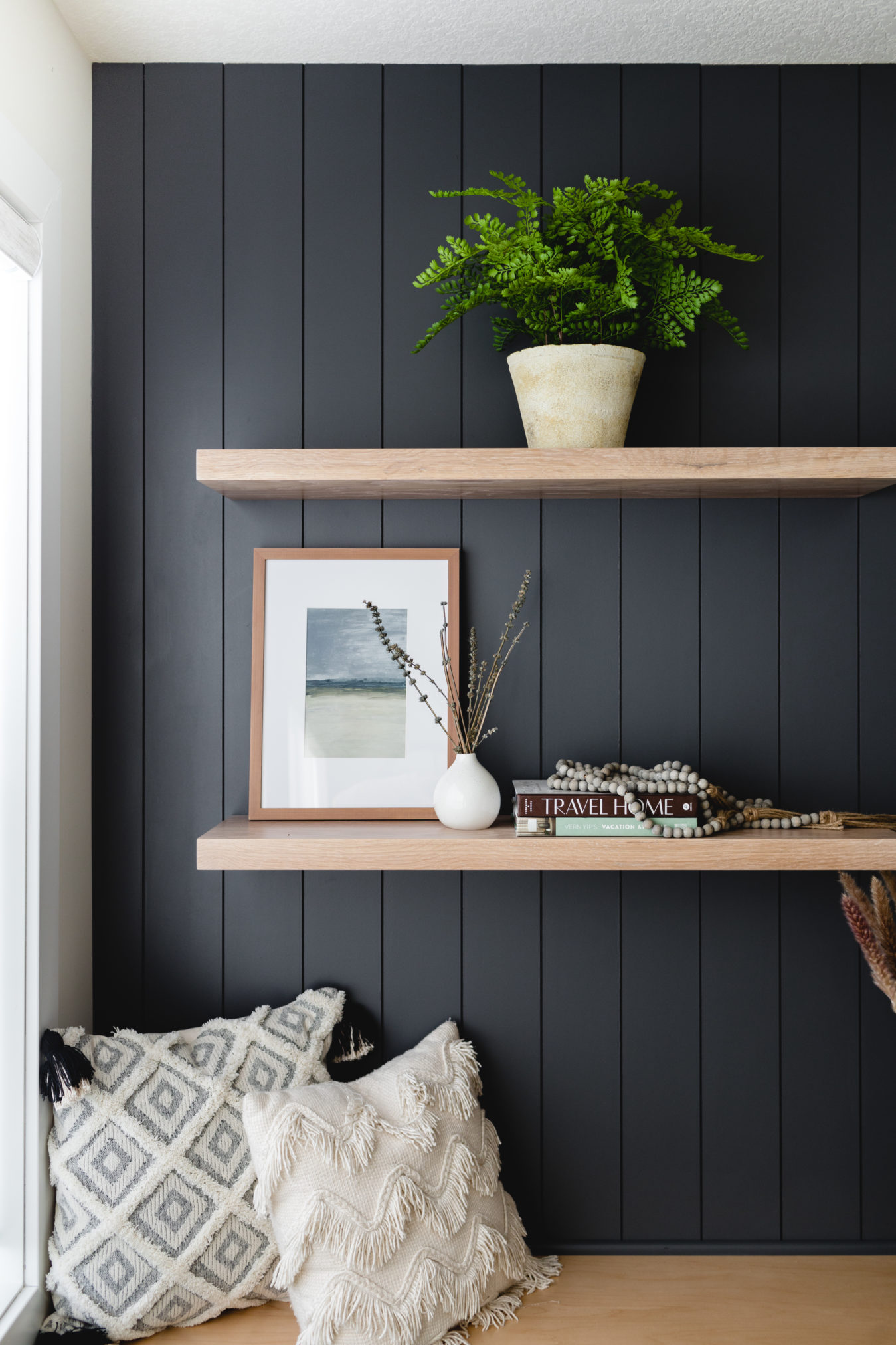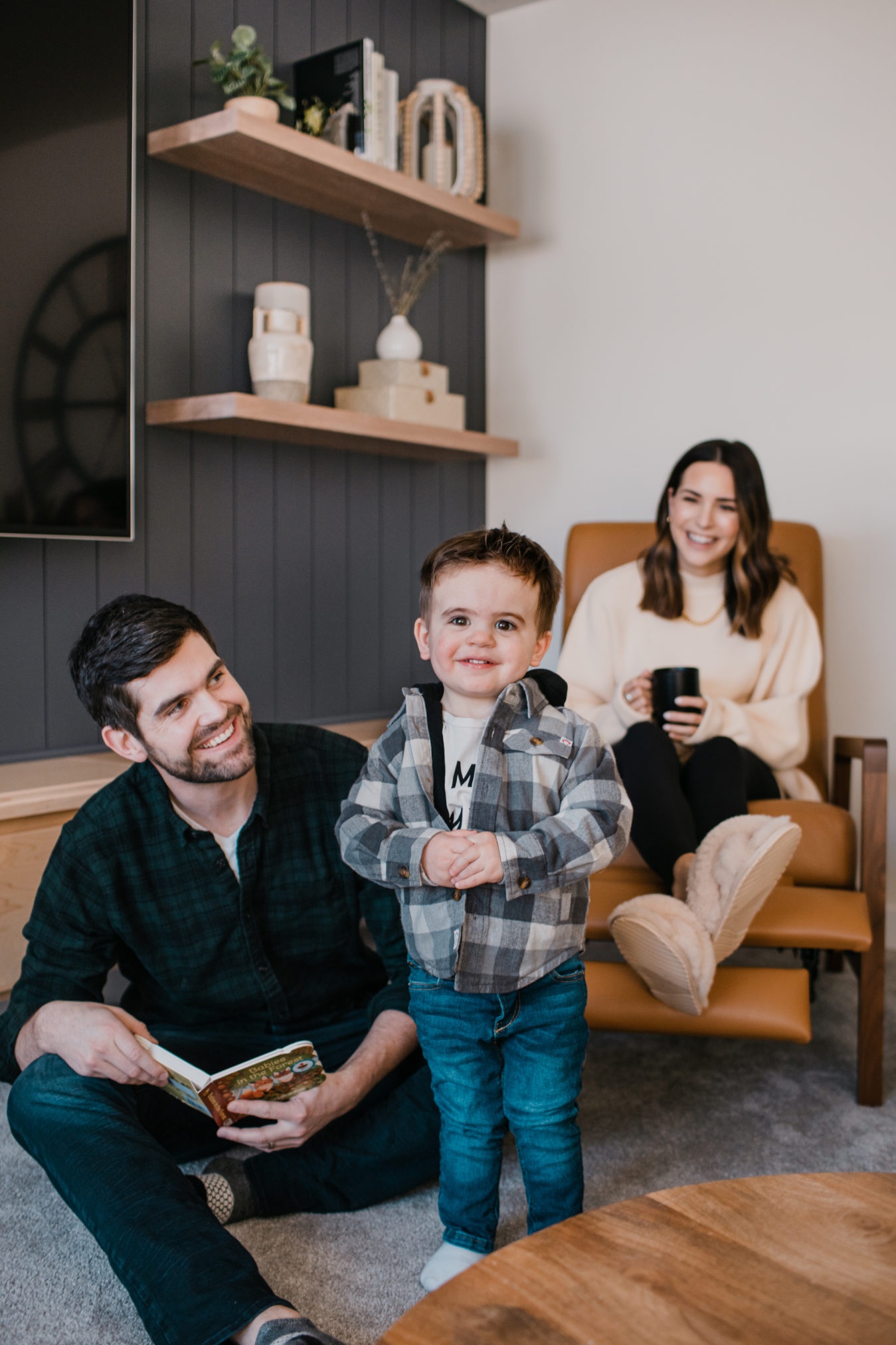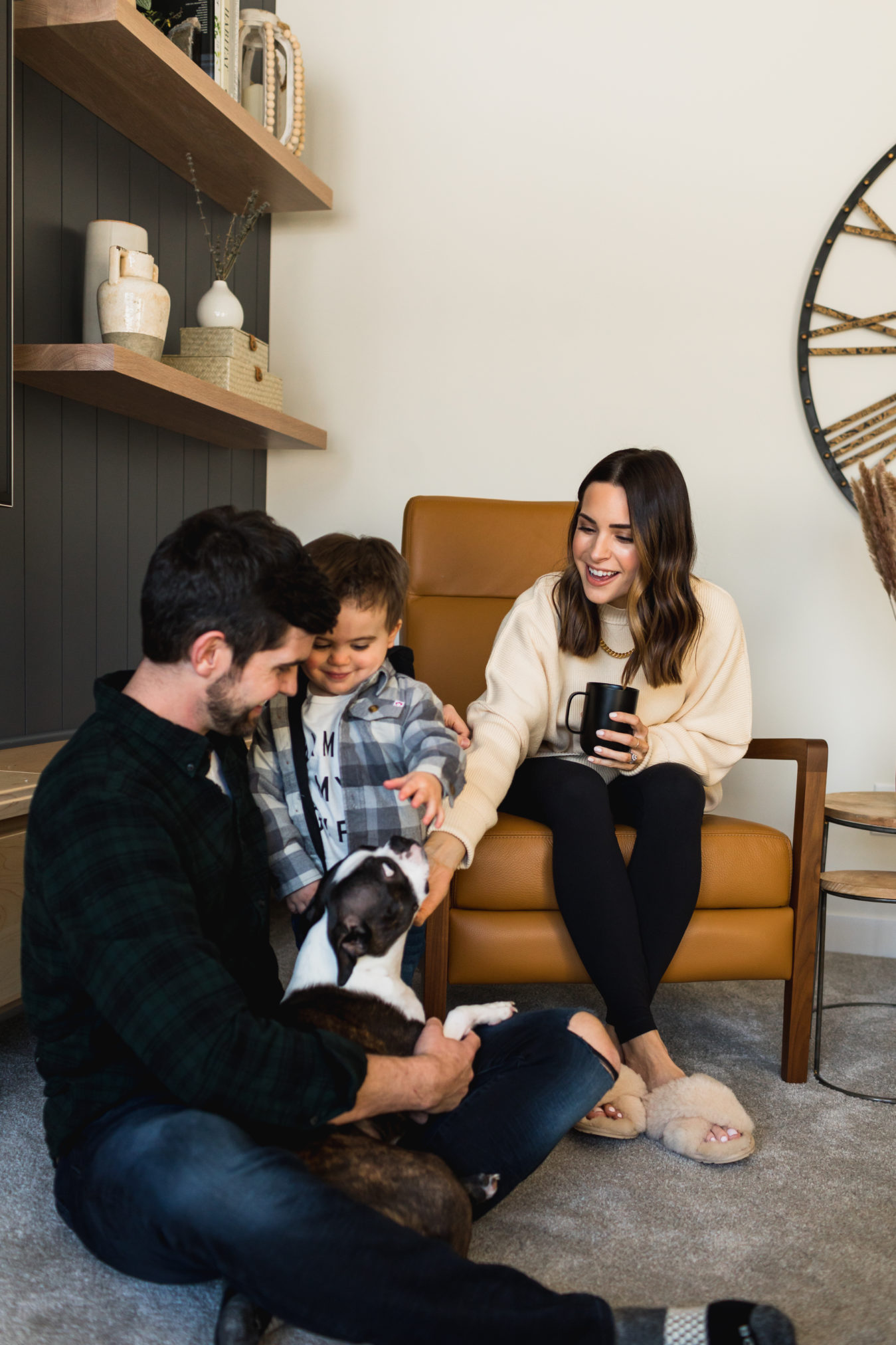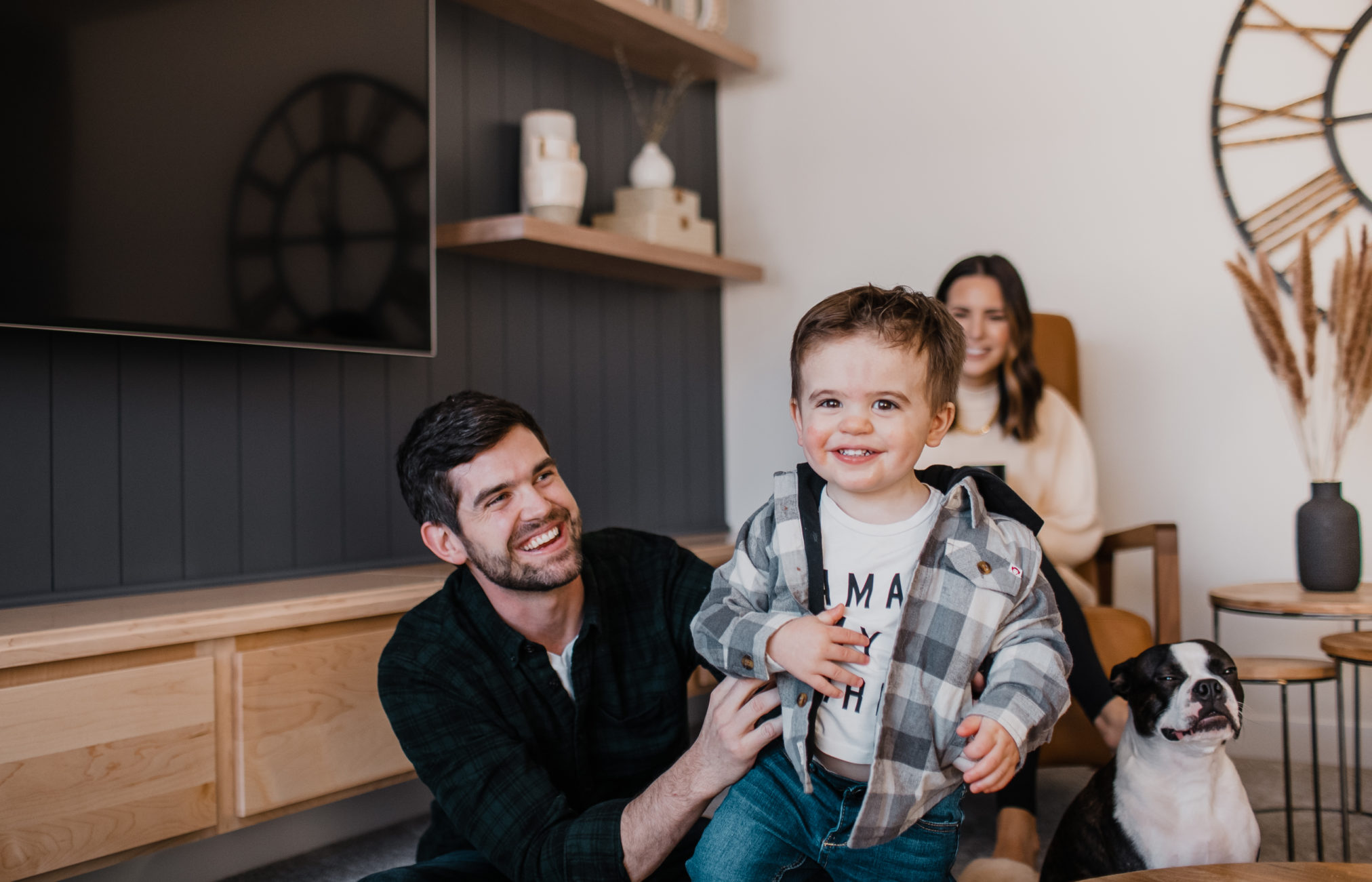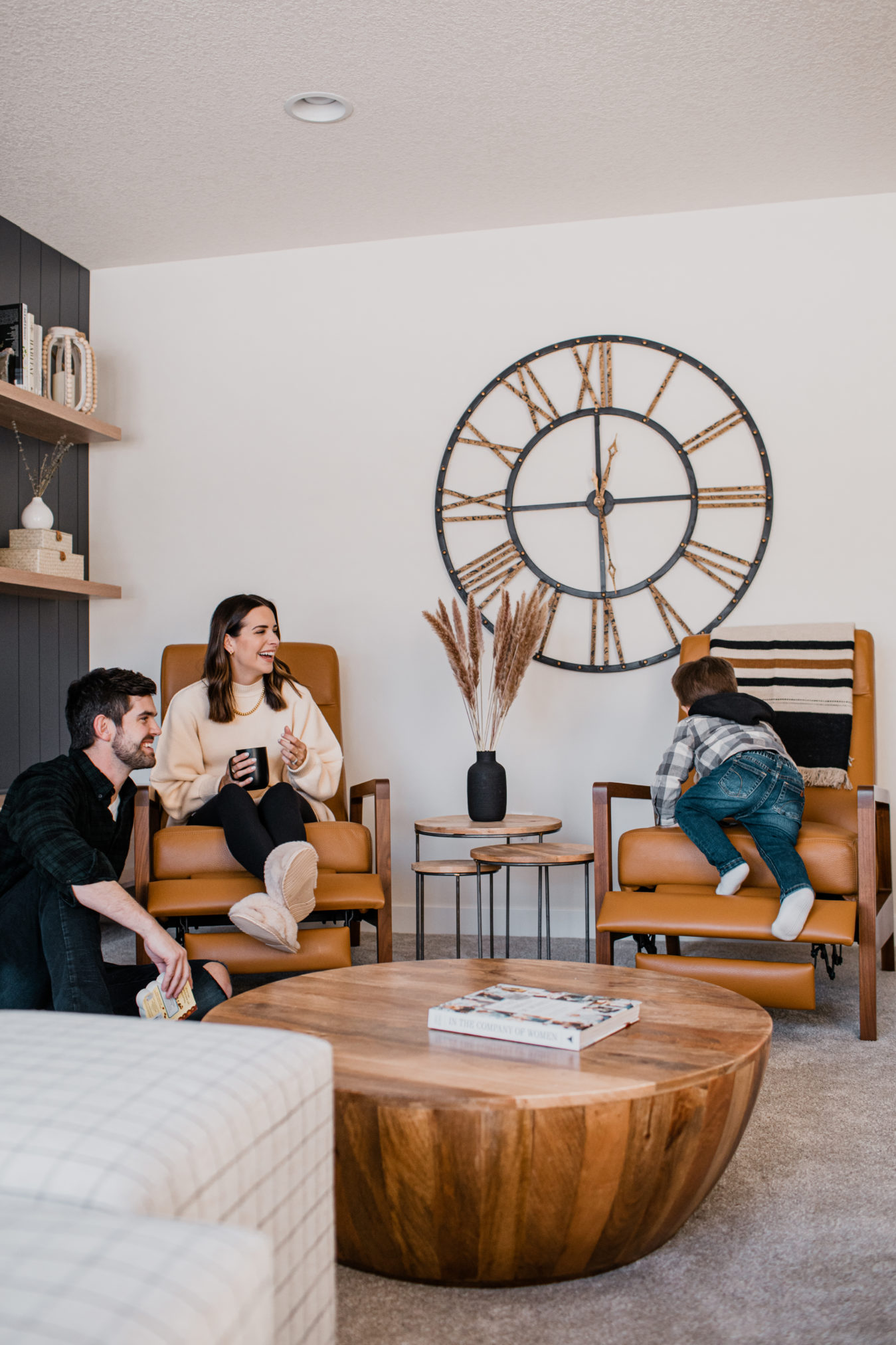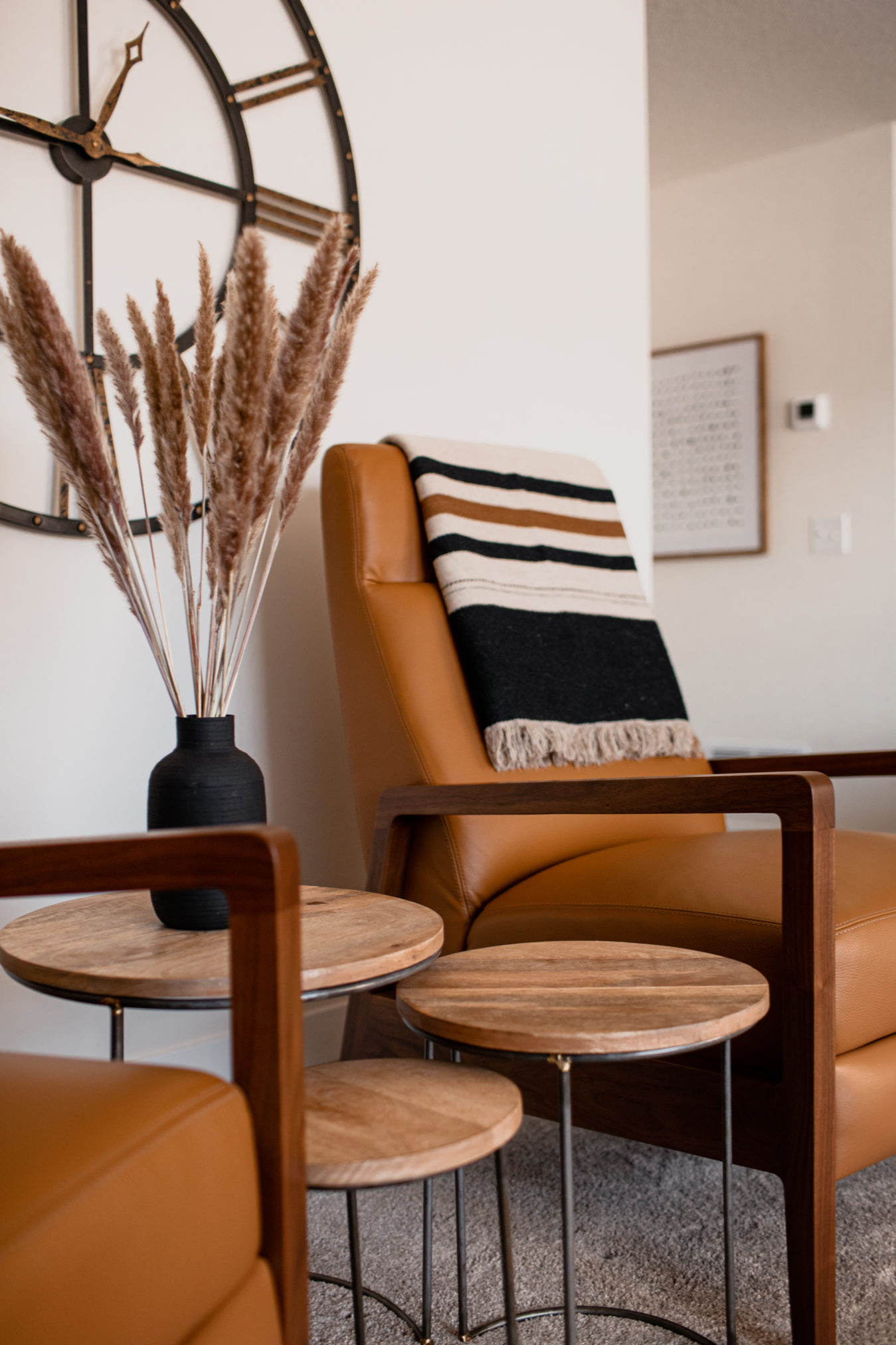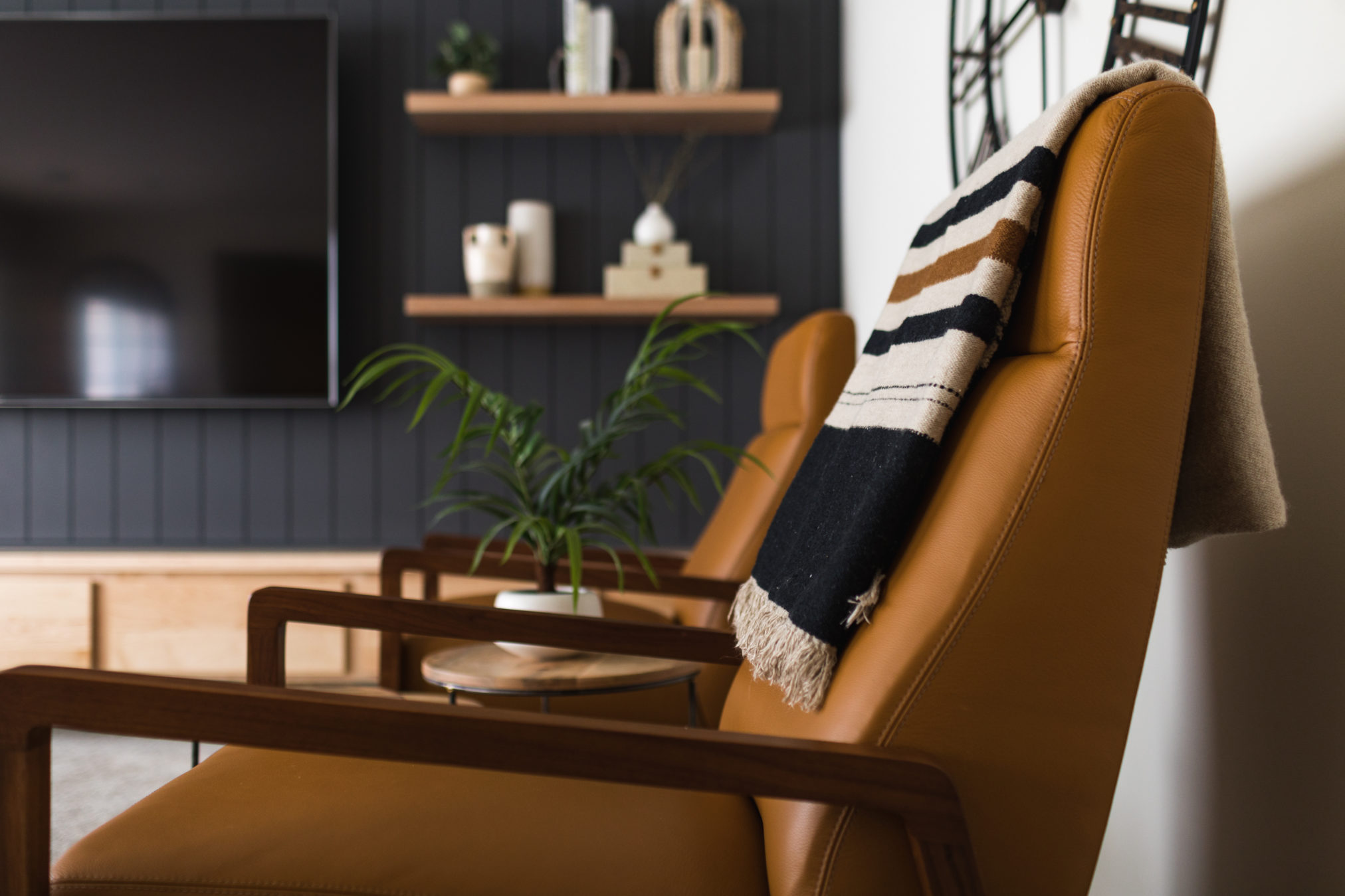 Whenever I share our basement, I get so many compliments and questions about these beautiful Room & Board Wesport Signature Leather Recliners! We ordered them in the Urbino Camel color, and couldn't be happier with them. They are so well-made, high quality and family-friendly with the reclining option. Plus, they are really comfortable!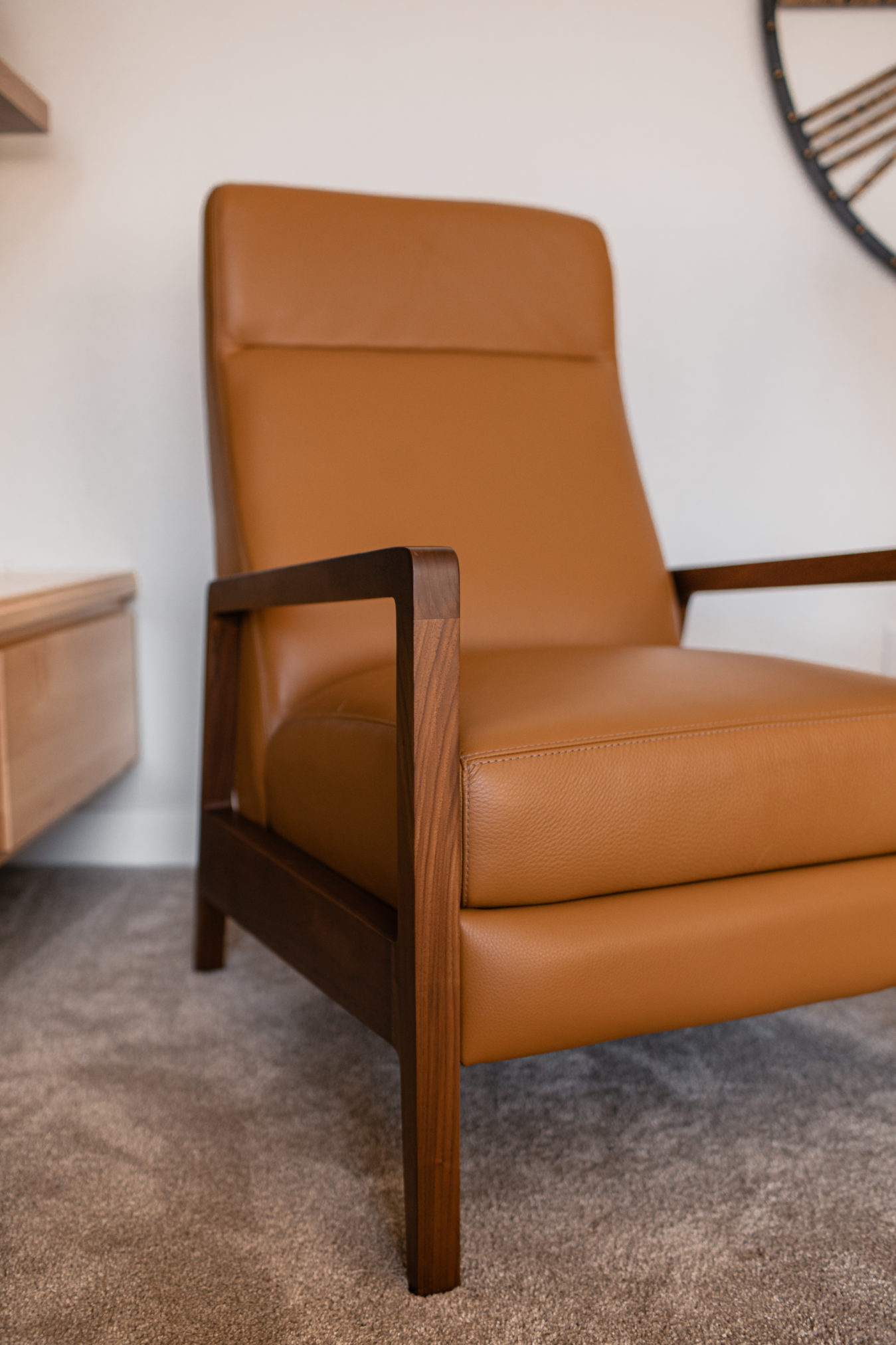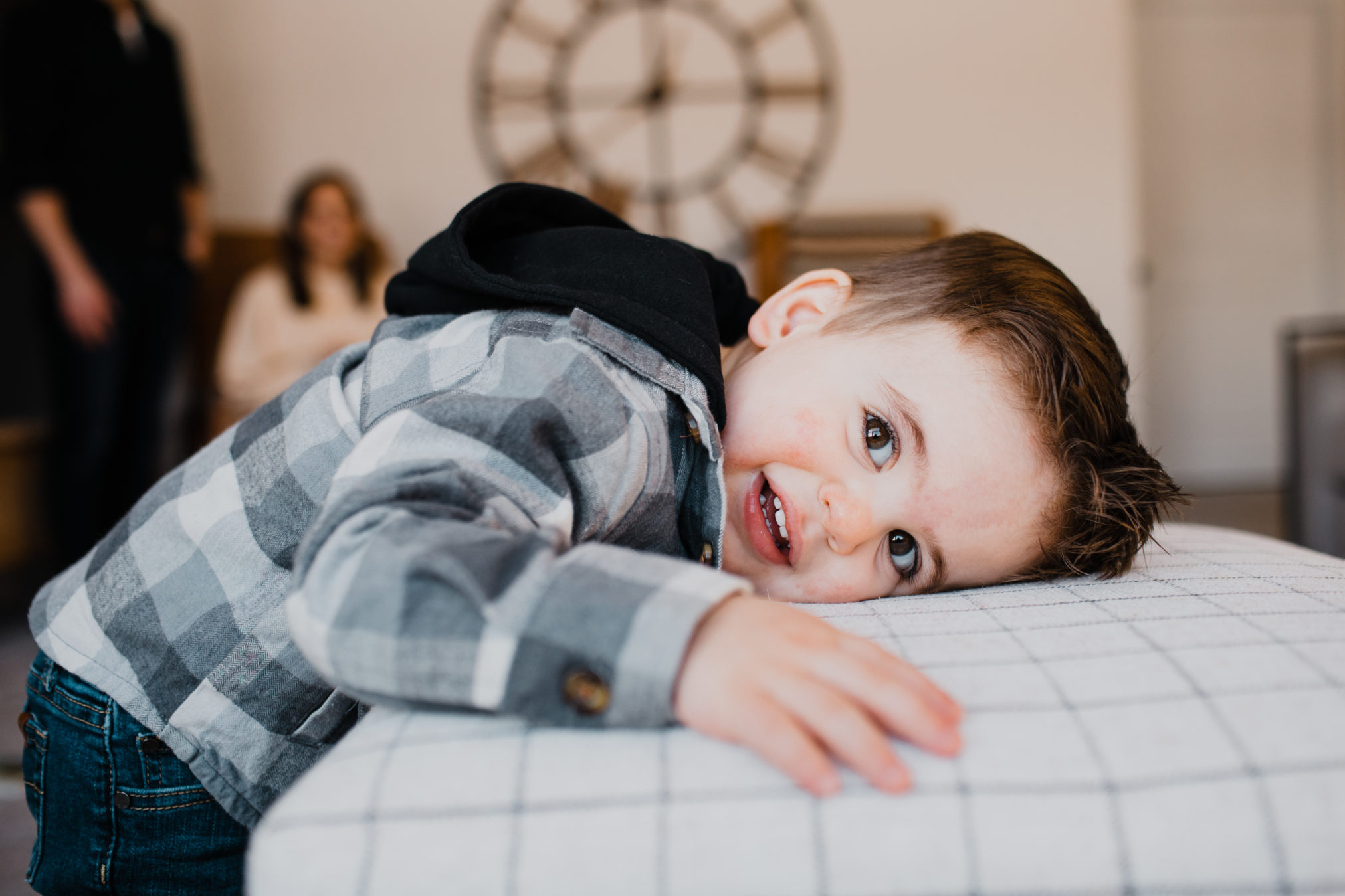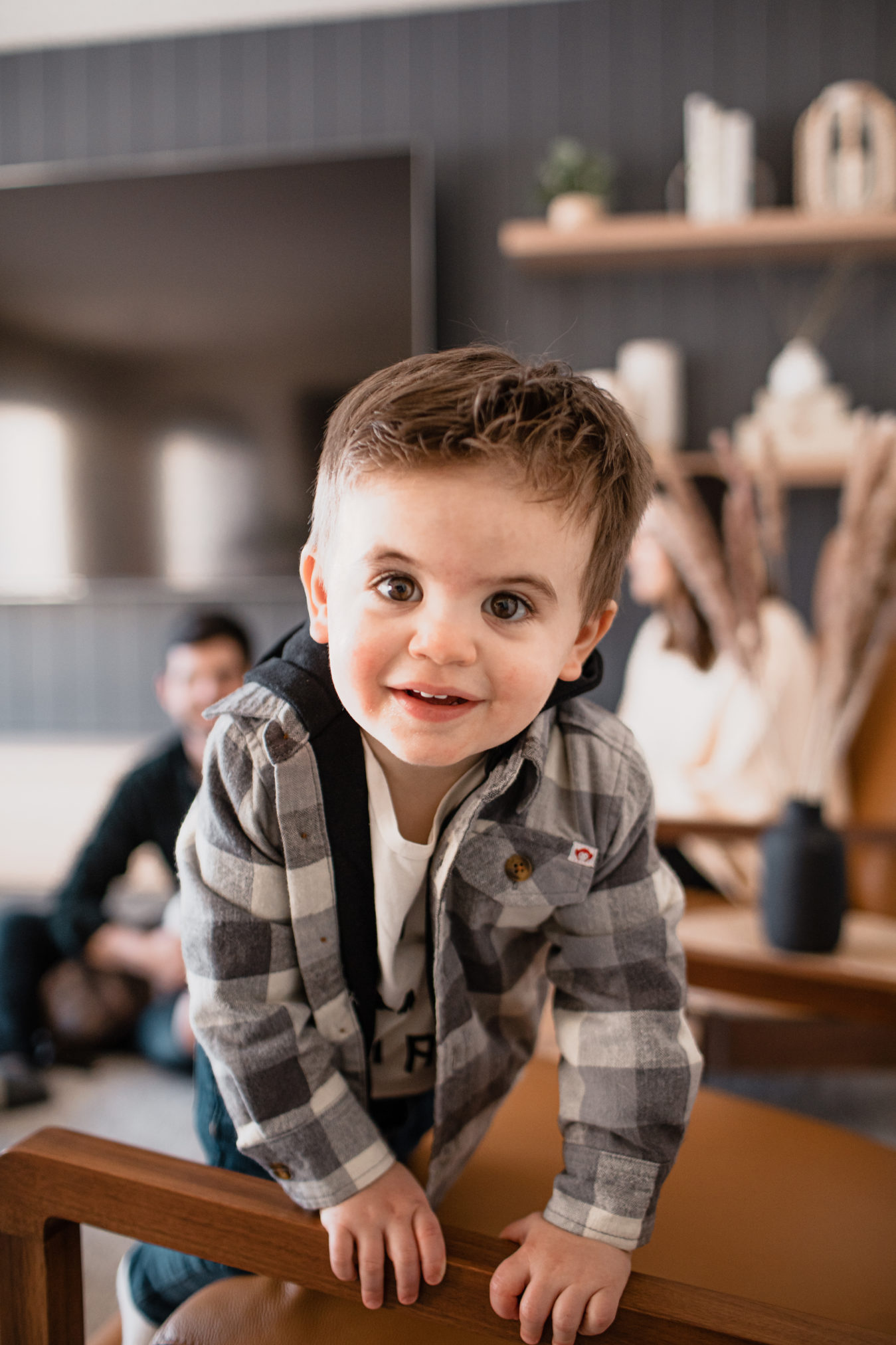 media center sources:
Project completed by construction2style
Shiplap paint: Sherwin Williams 'Peppercorn' (wall color is 'Oyster White')
Shelfology floating shelves and floating cabinetry in white oak (clear satin finish)
Beaded lantern from HomeGoods
Quartz bookends from TJMaxx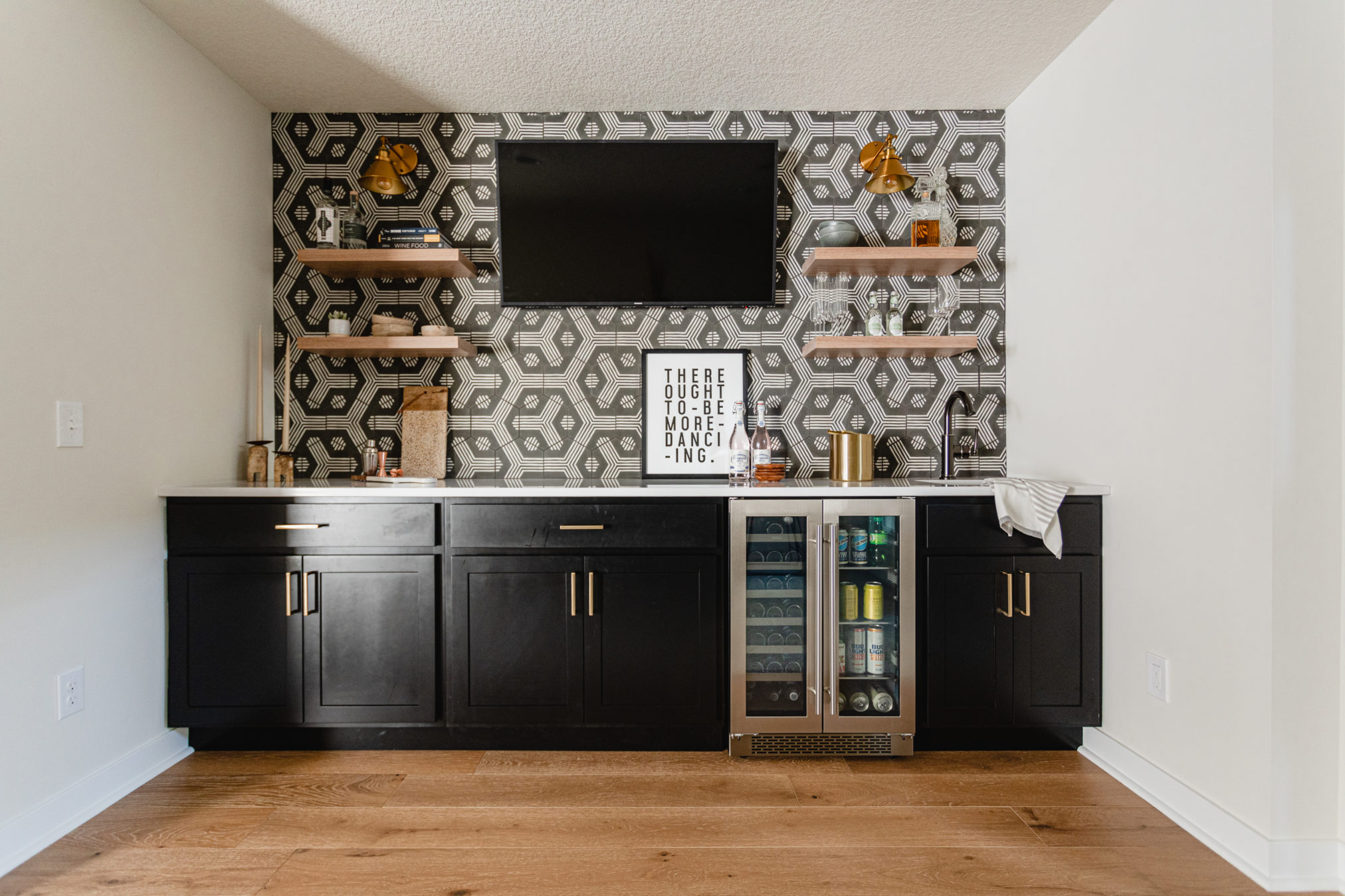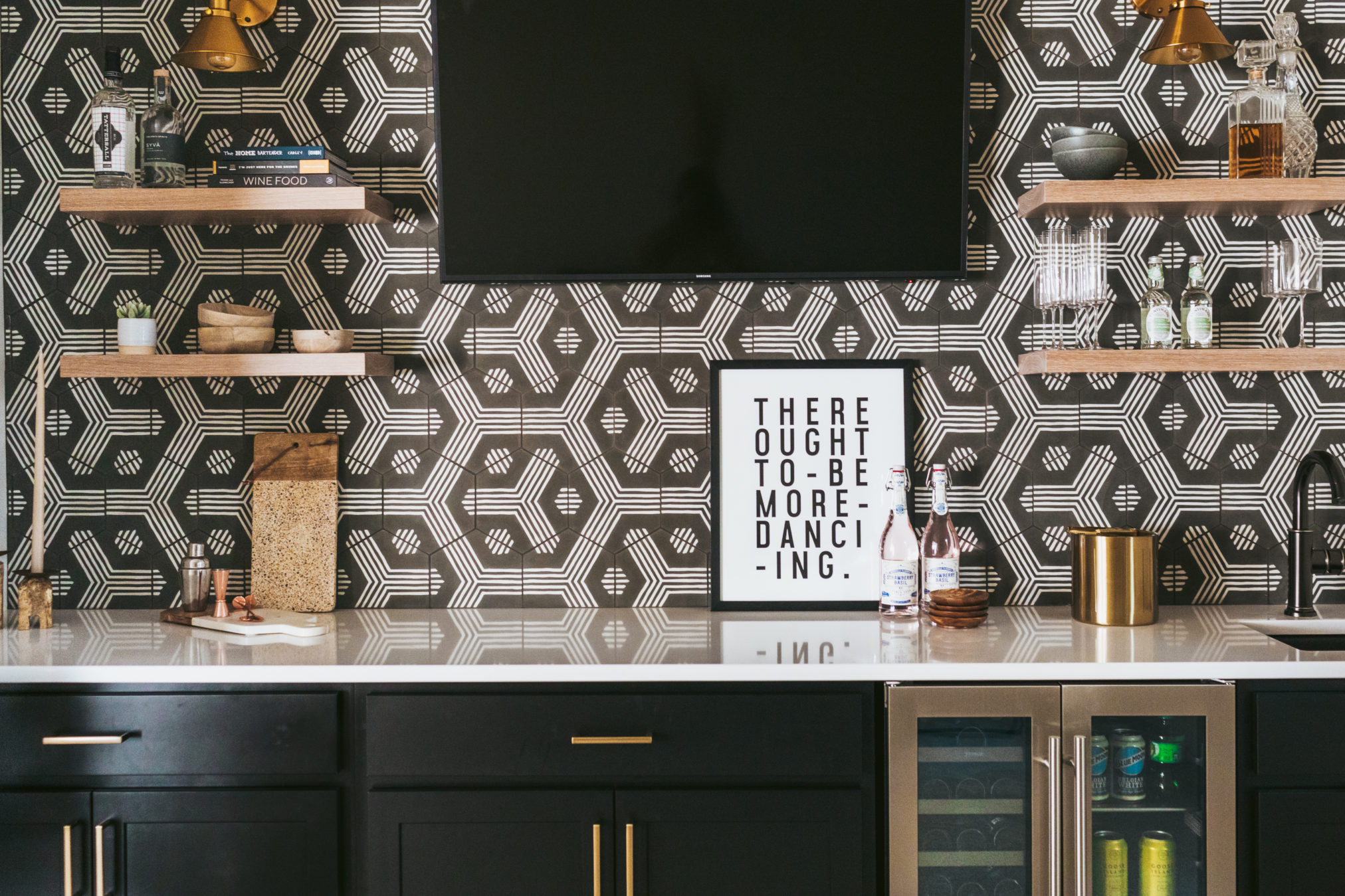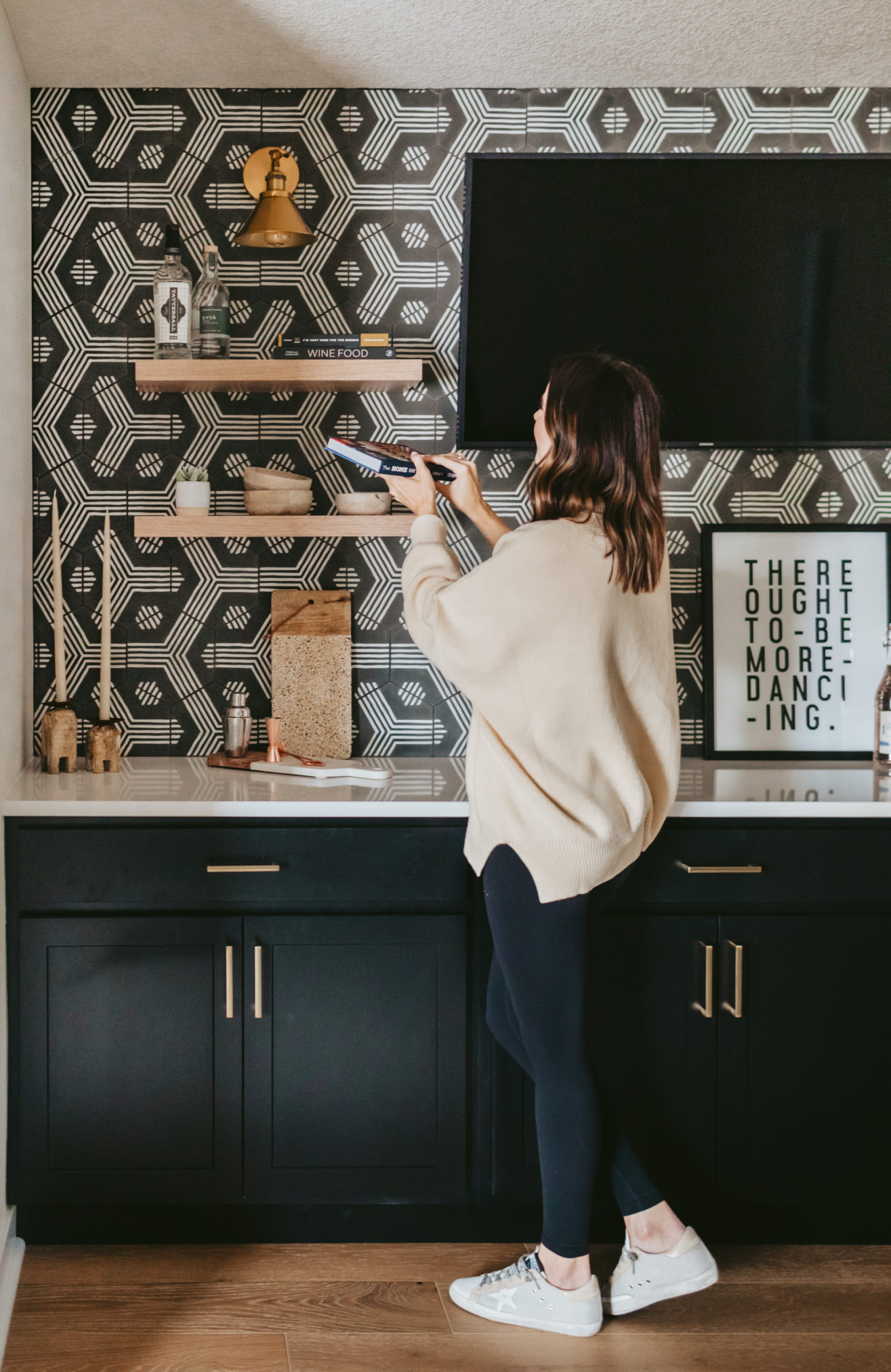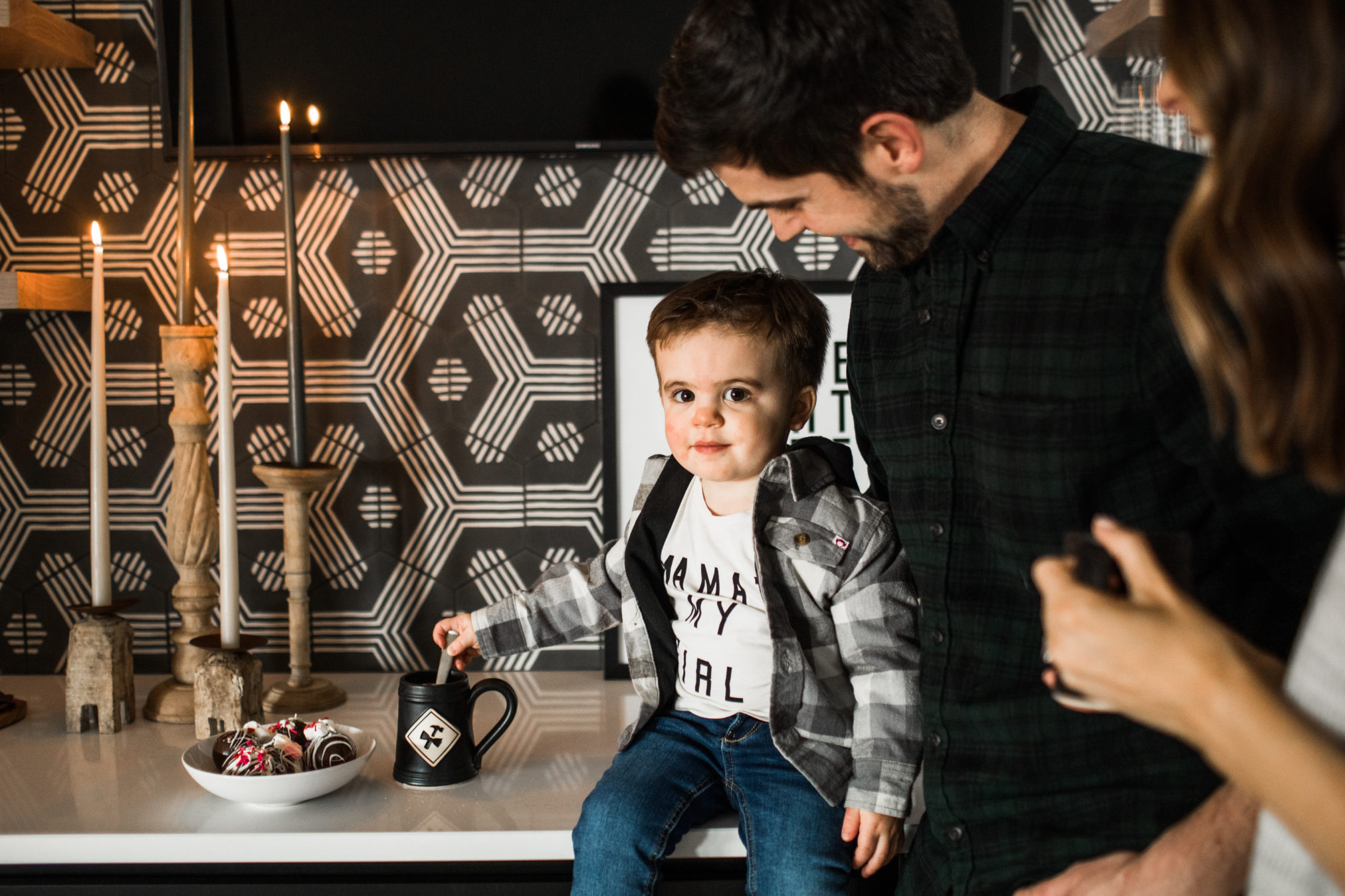 Wet bar sources:
See more photos/details on construction2style's post here!
I think that's everything! Let me know if I missed anything. 🙂 We are looking forward to making more memories in a basement space we absolutely love!
-T