Denim shorts can be the trickiest to shop for, so I'm sharing a review on 8 pairs that I love! Different fits, washes and lengths, and a slight range in price points! I hope it helps you find at least one pair – denim shorts are a summer staple. 🙂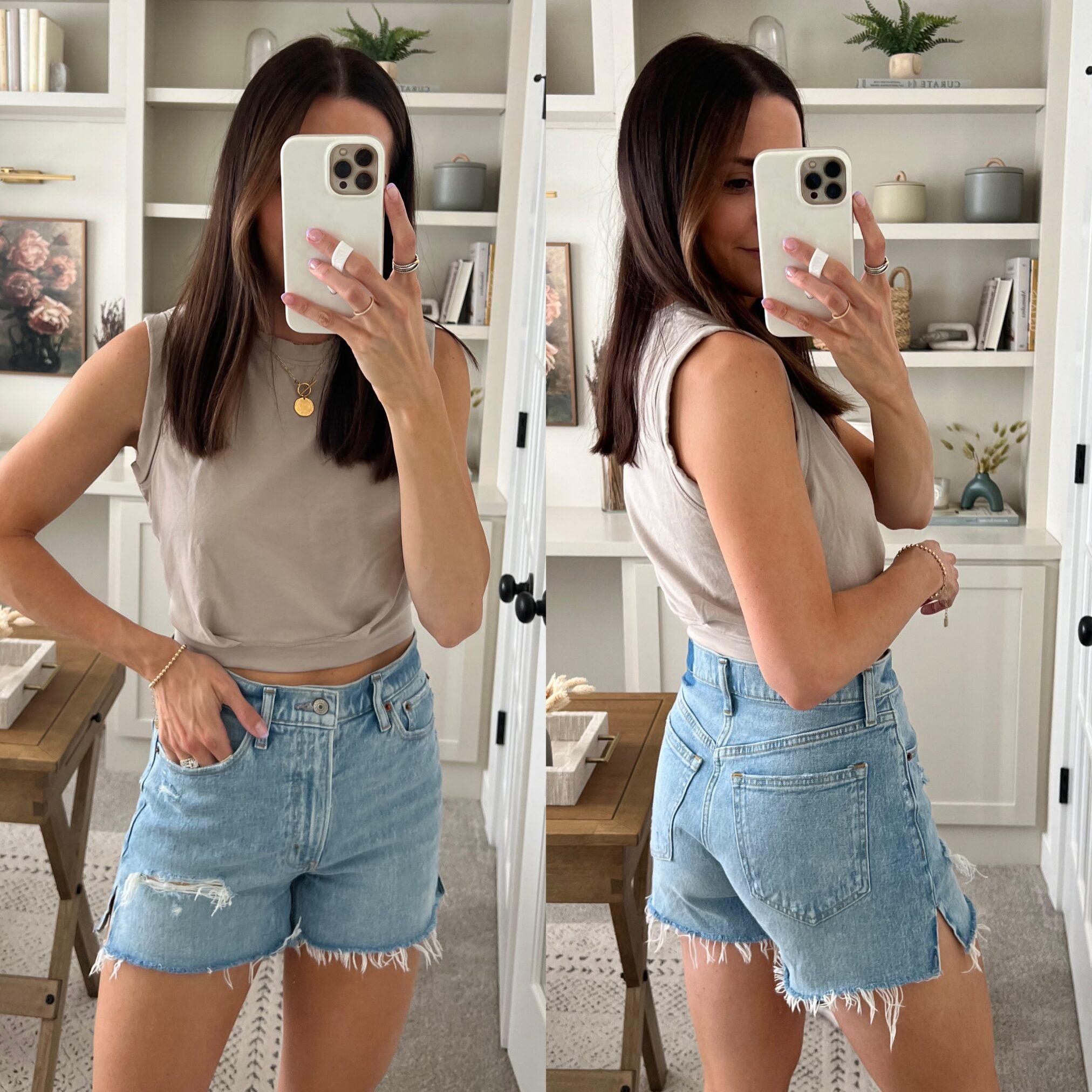 I just bought this pair this season in both the light ripped wash (pictured above) and medium ripped wash (below). These have become my #1 go-to and favorite! They are similar to the Agolde Parker Long Shorts (review further down this post), but more affordable and just a little more stretch (equalling more comfort). True to size (26), you could size up if between sizes.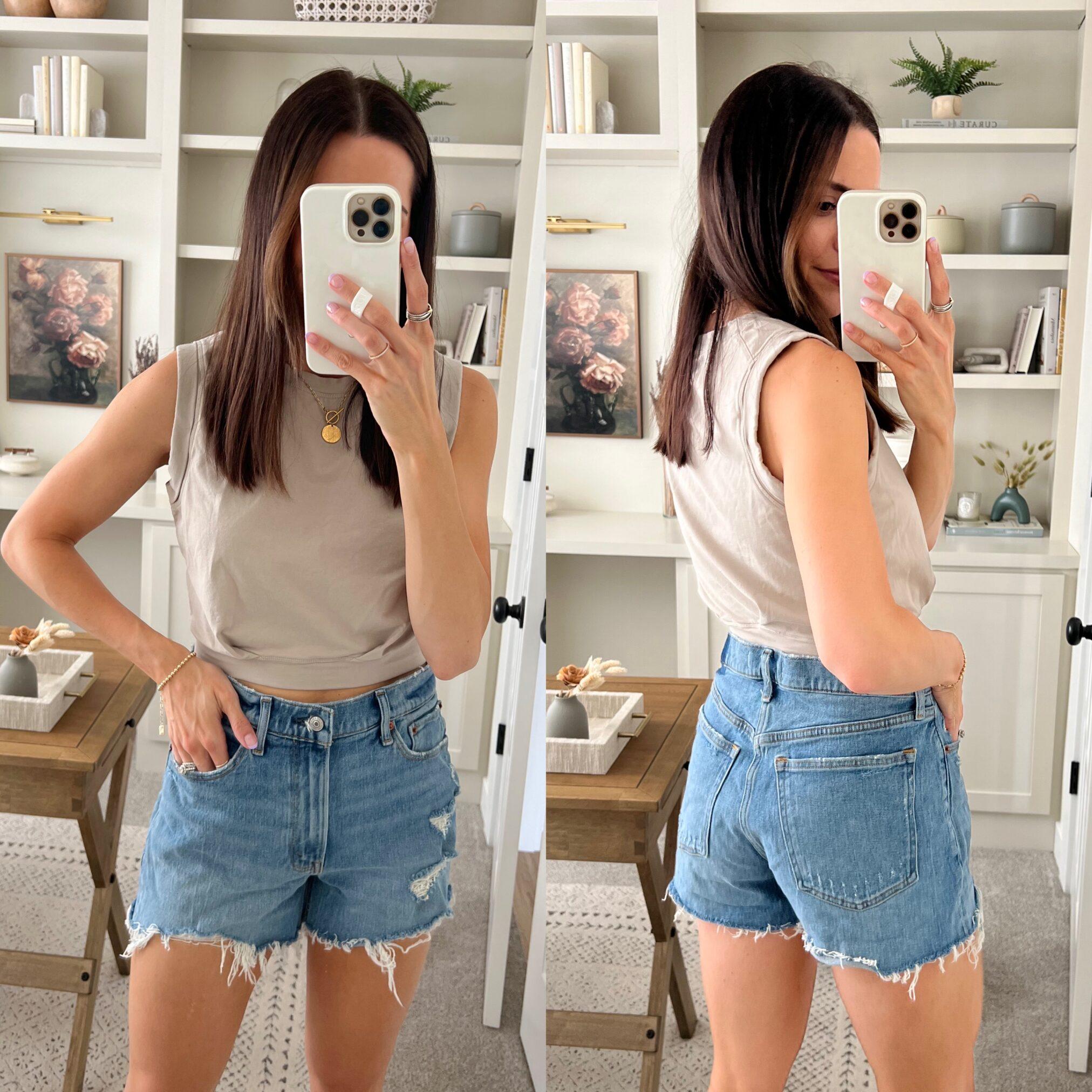 This pair is the same as above, but the darker wash – they look a little more different because I have 2 sizes up (this was my first pair purchased postpartum, so they are a size 28). Go true to size or one size up in these!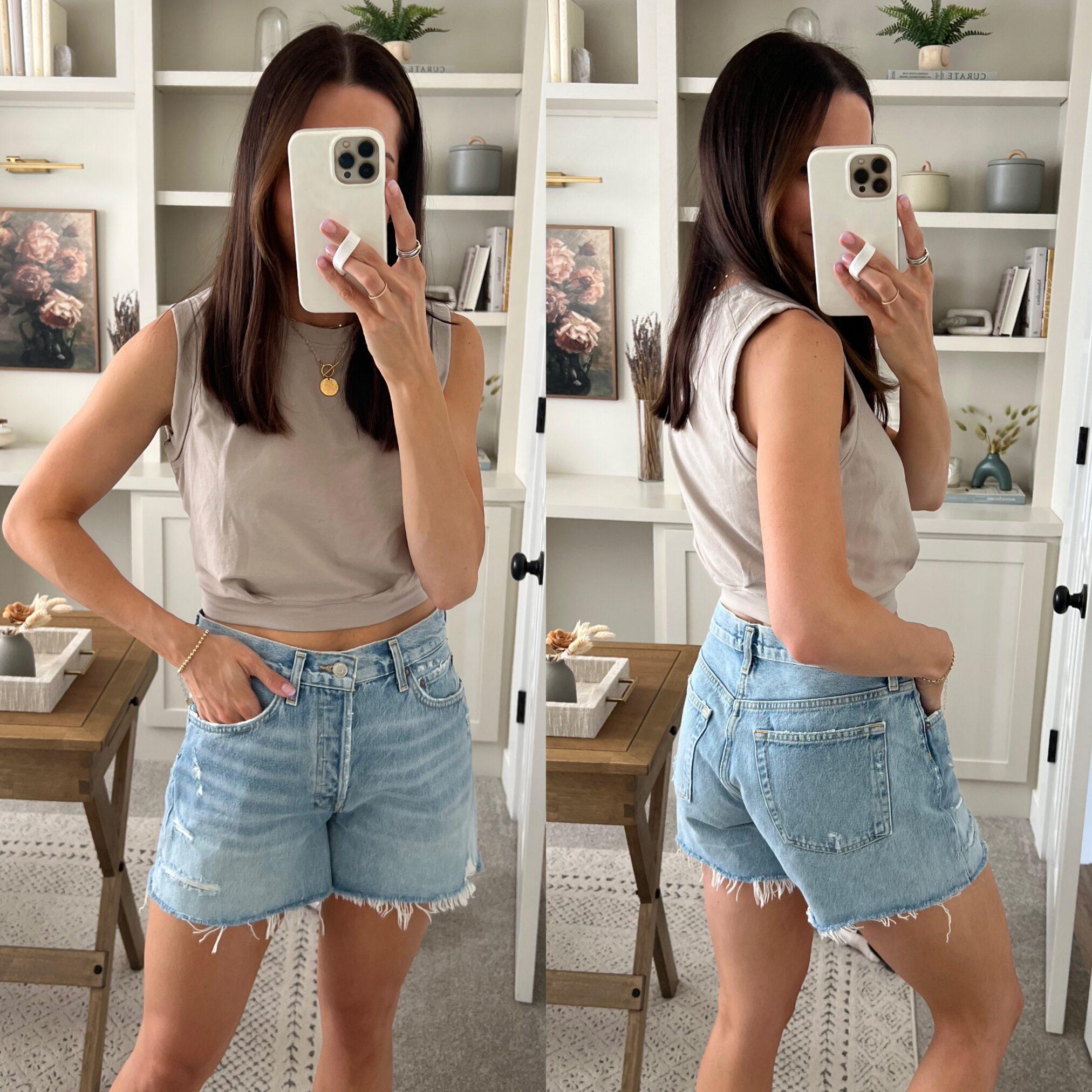 These are one of my favorites and most reached for- love the length, wash and fit true to size. I technically have a size up (27) but thinking about buying my true 26 since these are a little loose for my liking.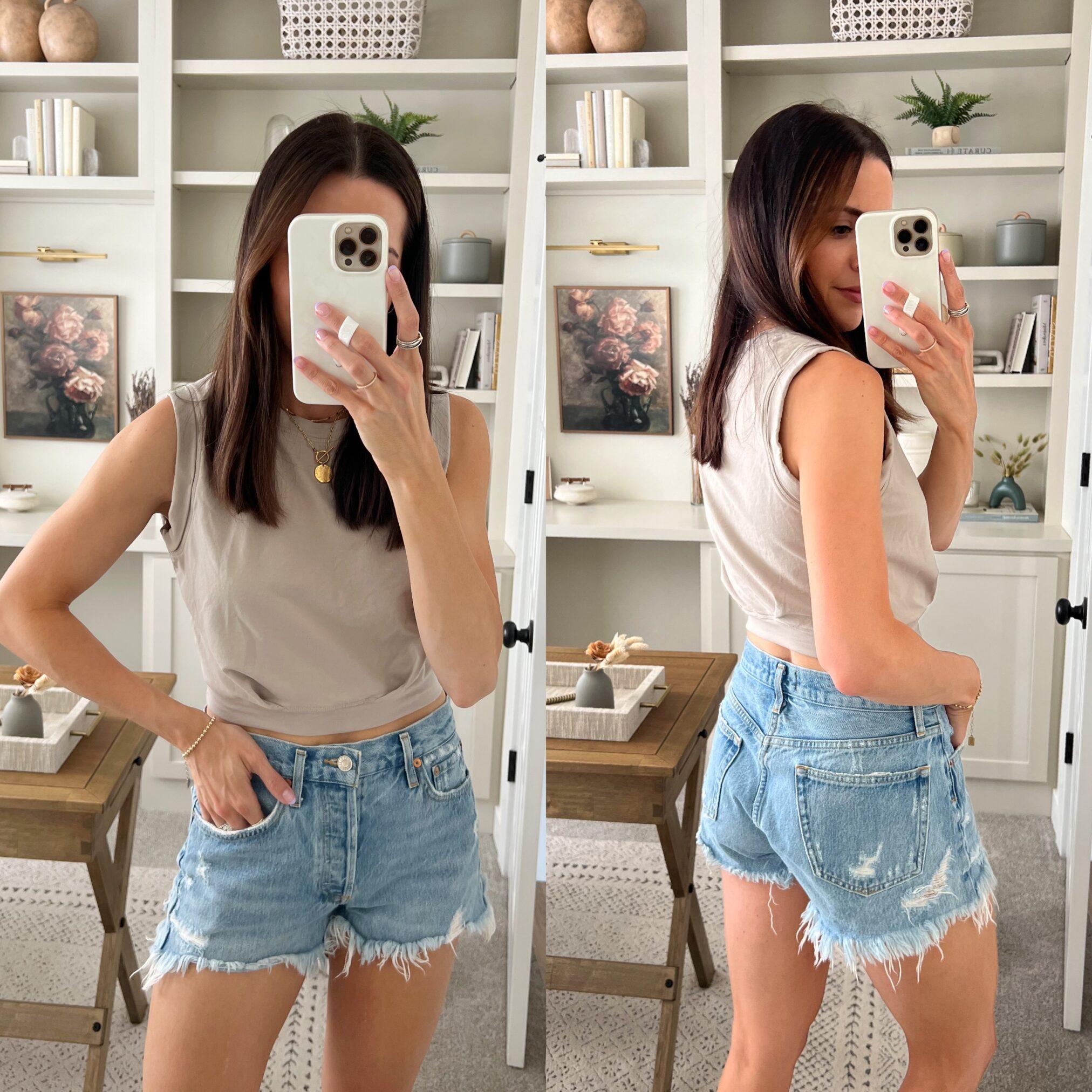 This is the original length of the Agolde pair I just shared above- I personally prefer the longer length, but these have been a favorite for years! I love Agolde denim, because the quality of the denim lasts! Size up one in this pair (wearing a 27).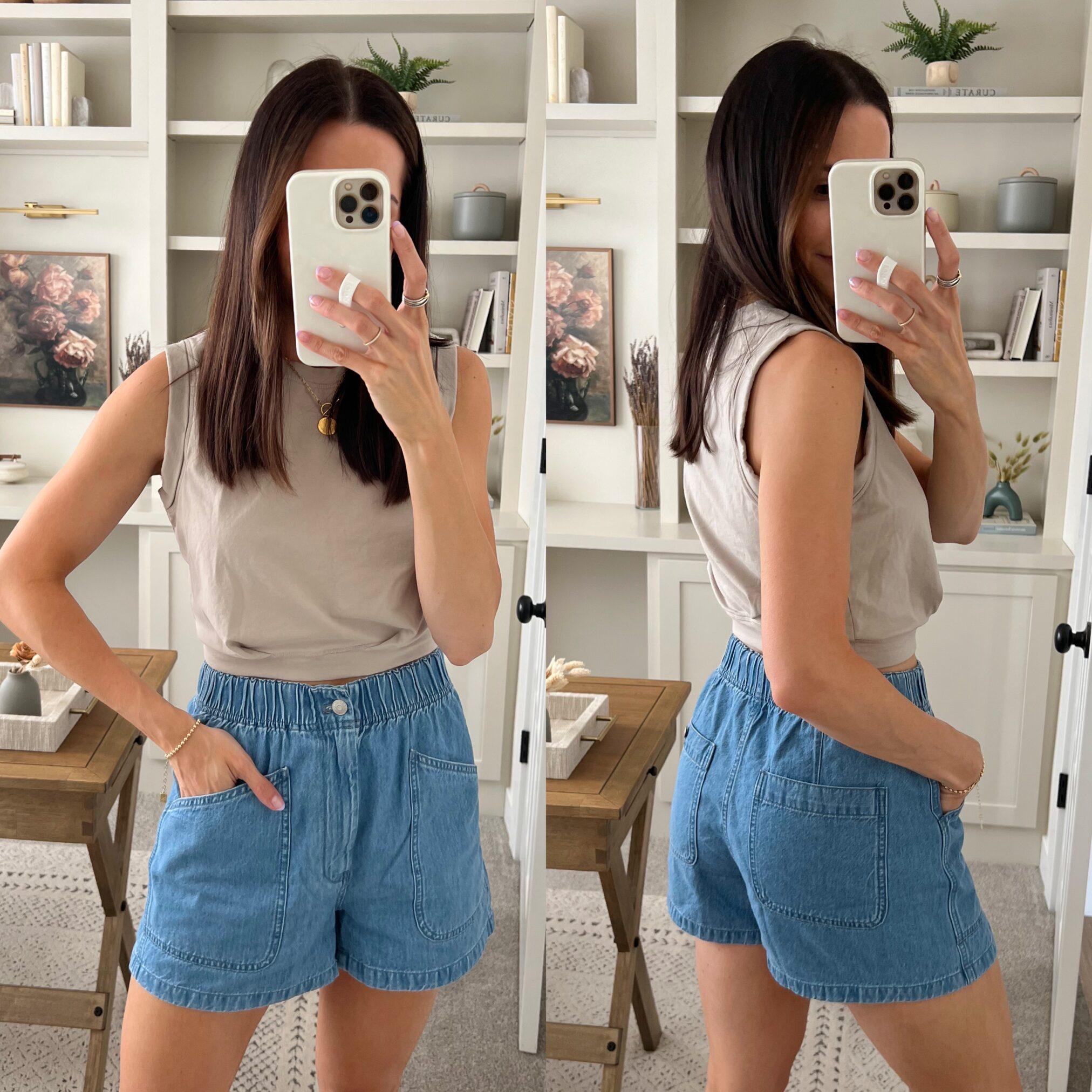 If you are looking for an ultra-comfortable pair of denim shorts, look no further! I love these pull-on, utility style shorts with an elastic waistband and relaxed fit. Definitely size down one, Madewell denim always runs large (wearing a 25).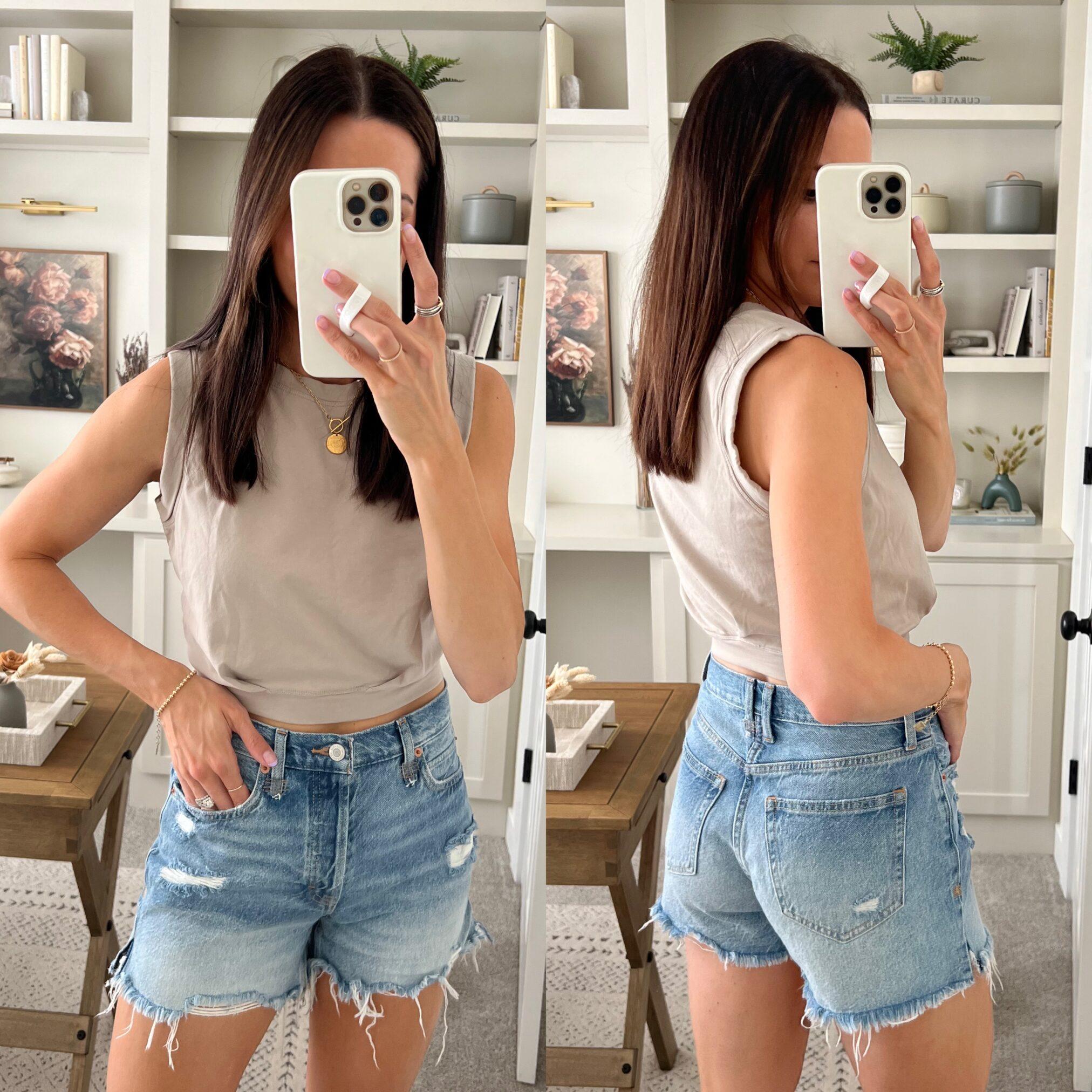 I'm so excited that these shorts fit me again! These were my most worn pairs of shorts summer 2020. Comfortable and a great length. True to size (26).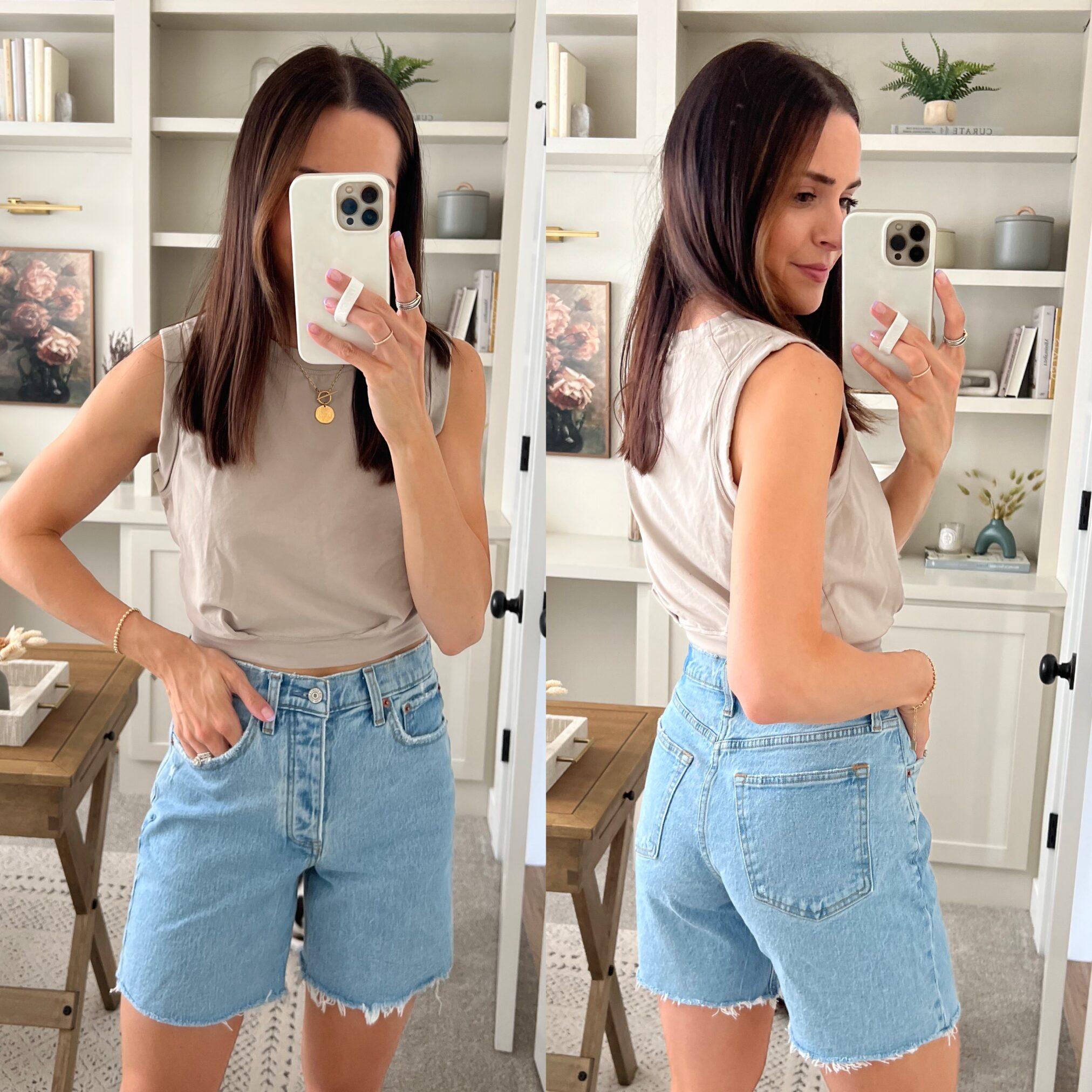 This is my first pair of "dad shorts" and probably not my last- haha! I love these!! So comfortable, obviously good coverage and I just love the 90's look. I sized up to a 27 for a relaxed fit and recommend doing the same.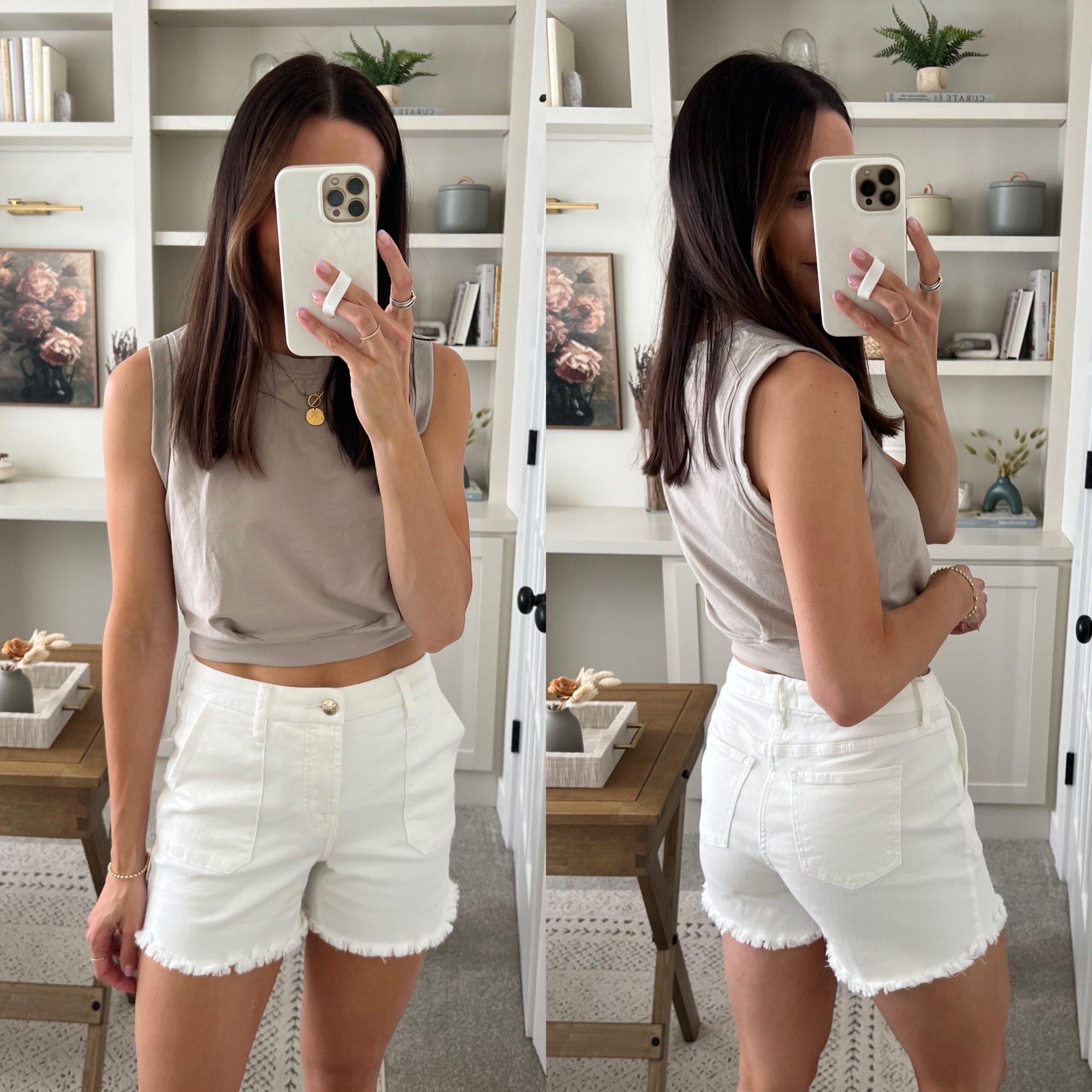 These white shorts are so good! True to size (2) stretchy, super comfortable! Not see through – pair with nude underwear.
-T