Now that our home gym is complete, I am excited to share all the details of it! construction2style has helped us out with quite a few home projects over the last couple of years, and our gym is one of them. We initially had a HUGE storage space and had more than enough room in the 3 other storage rooms in this area, so we decided it would be a great use of space to finish this room off, as we both enjoy working out from home and don't have much time to carve out of the day to go to a fitness center (especially since my work schedule changes so much day-to-day). So it was such a great investment for us! Check out the "before" photos below – c2s started the framing at the beginning of the project which is what you can see in the photos… I can't believe I forgot to take one before that! But you get the gist.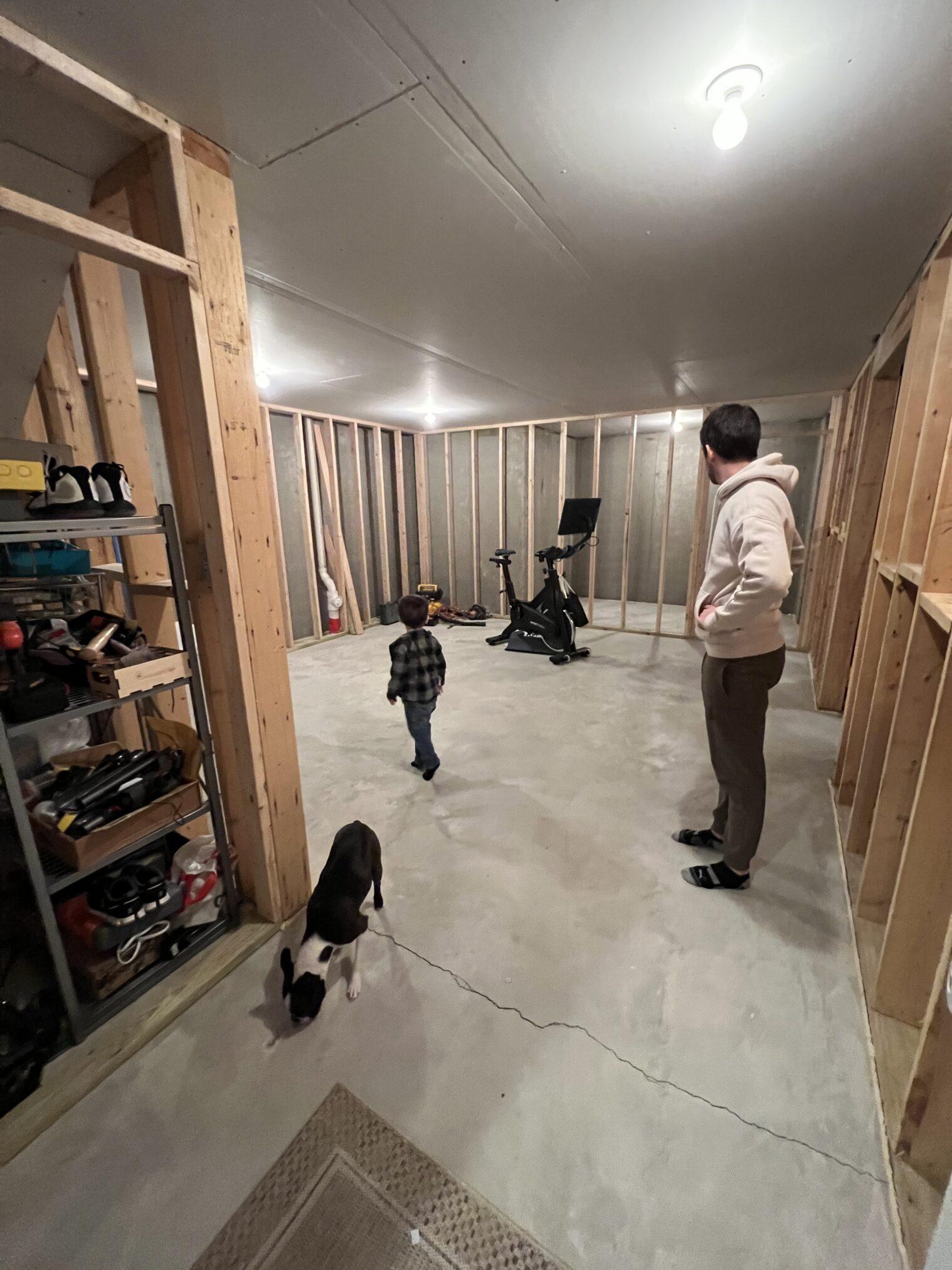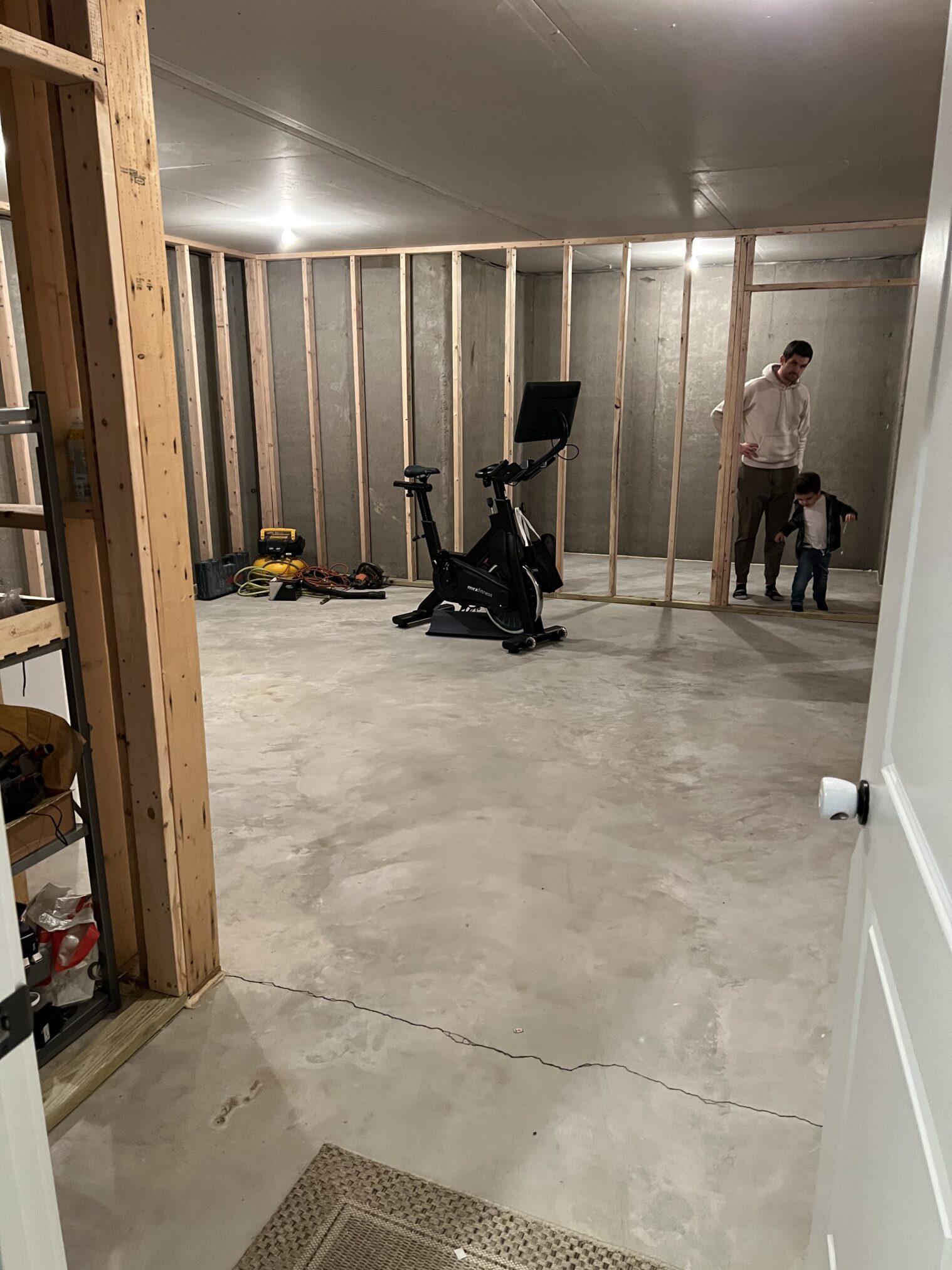 And now… *after*! I couldn't be happier! The cardio machines we currently have are the MYX Bike II Plus which included the weights and mats that we have (discount code TAYBROWN for $150 off + free $200 shipping) and the Ergatta Rower (discount code TAYLORB50 for $50 off). We also bought a bench from Amazon, and eventually, we are considering getting a squat rack.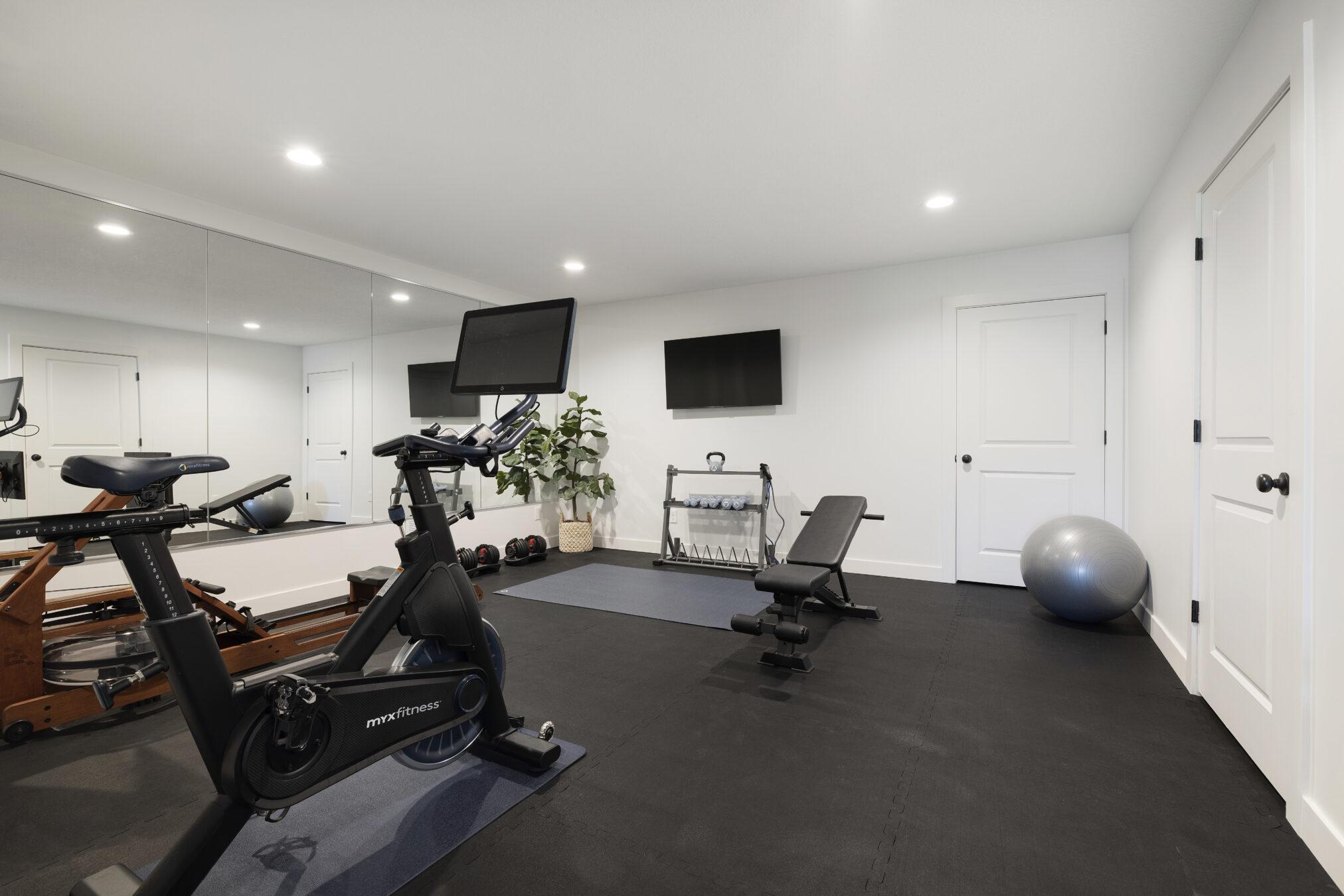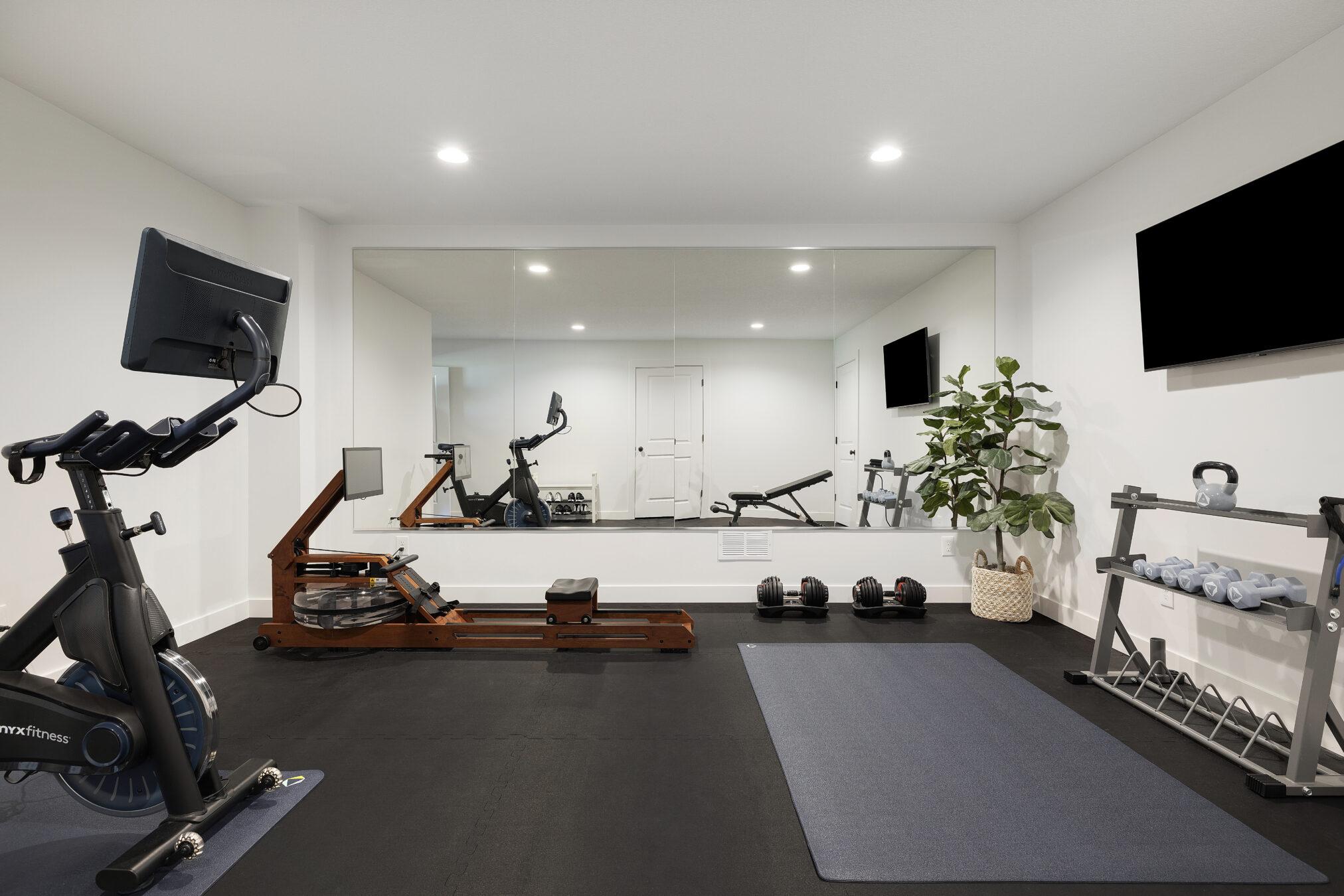 Spacecrafting Minneapolis captured the beautiful photos above for c2s the other week. Just today, we added that little Amazon gym storage shelf (pictured below) to free up some space on the floor from some of our other equipment!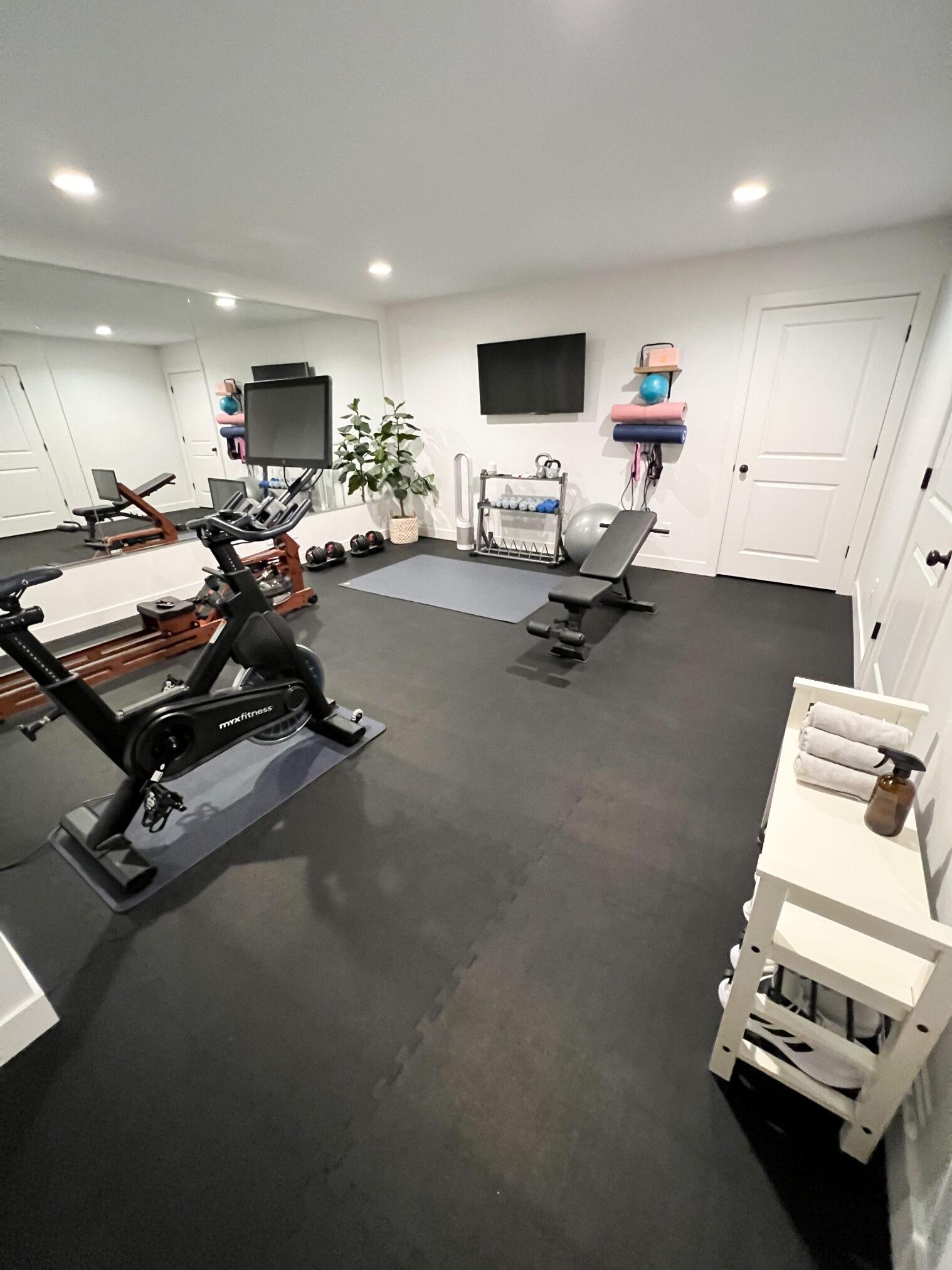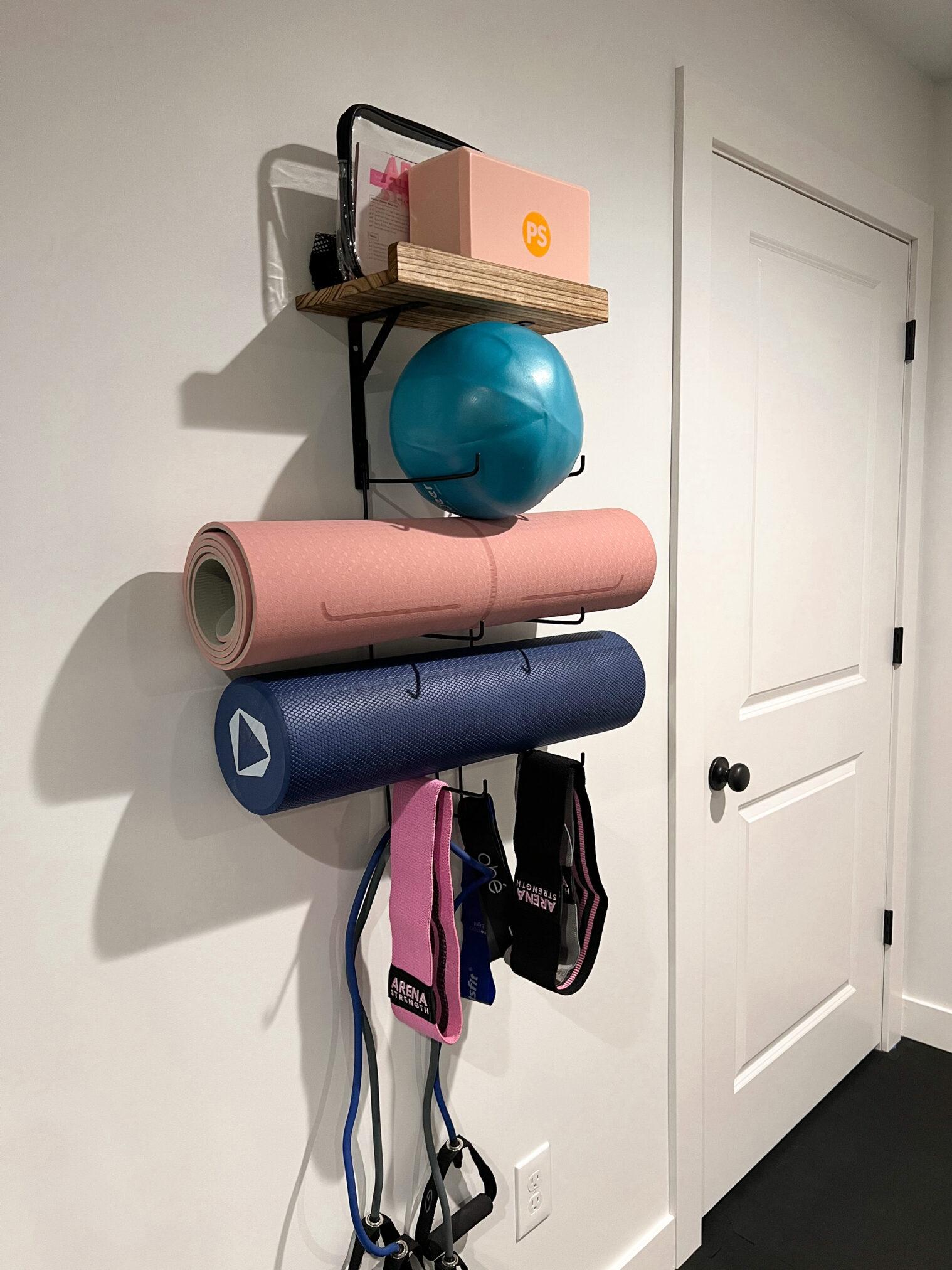 The rubber tile flooring is from Rubber Flooring Inc. (black) and the mirrors were from J&A Glass (a local company). Wall color is Sherwin Williams "Snowbound". I'm going to link all other sources I can below!
-T