Hellllo, Monday and hello, new week! I tend to be a Debby about Mondays, but it's a fresh new week, and I'm working on not wishing away the weeks so much anymore – every day is a gift! And life isn't as fun when you're crabby every Monday. 😛 Anyway, I'm excited to partner with The Home T today, and my cute husband Tom and little Bruce are also making an appearance! 🙂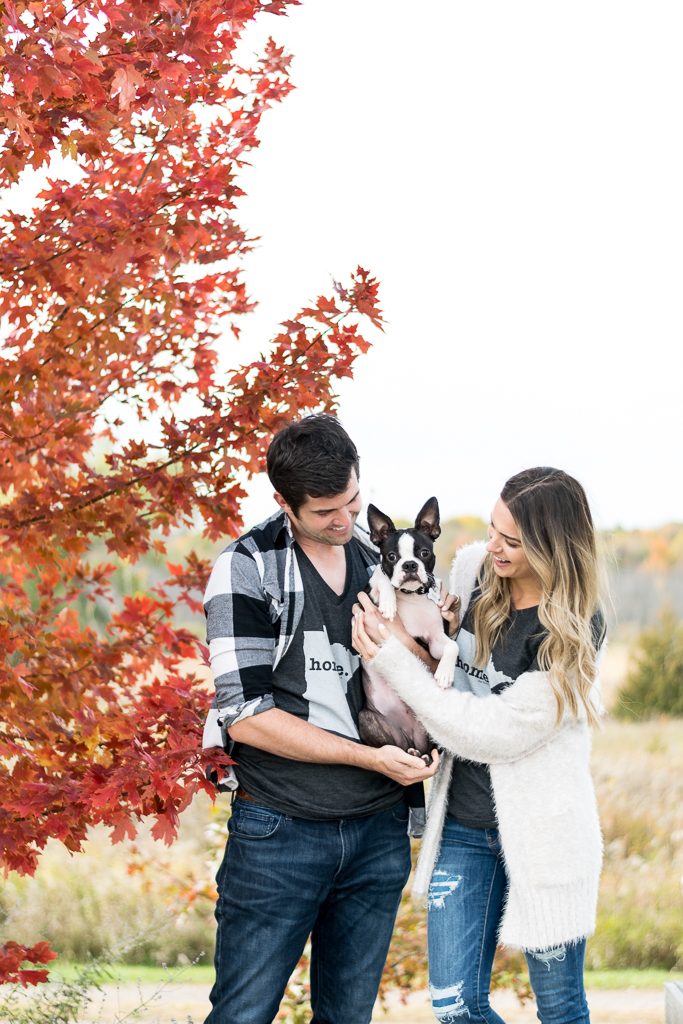 So a quick little background on The Home T: they have some seriously soft shirts (like your favorite tee that's been washed a bunch of times – but still has the perfect shape), are made in the USA, available for all 50 states, AND they donate a portion of their profits to multiple sclerosis research! Sold. Tom and I are both wearing the Unisex V-Neck Tee (Tom's wearing a L and I'm wearing a S for reference), and love the versatile style of it. It looks really cute on it's own, under a shirt, cardigan or jacket, or as loungewear! I've even worn mine to sleep – super comfy!
The Home T: For Her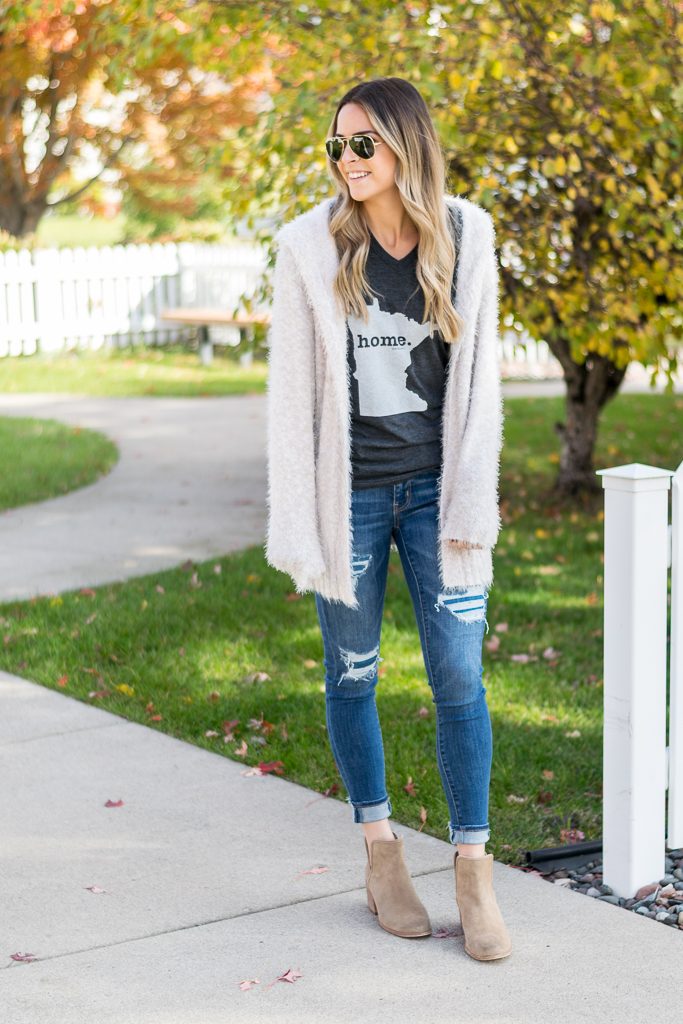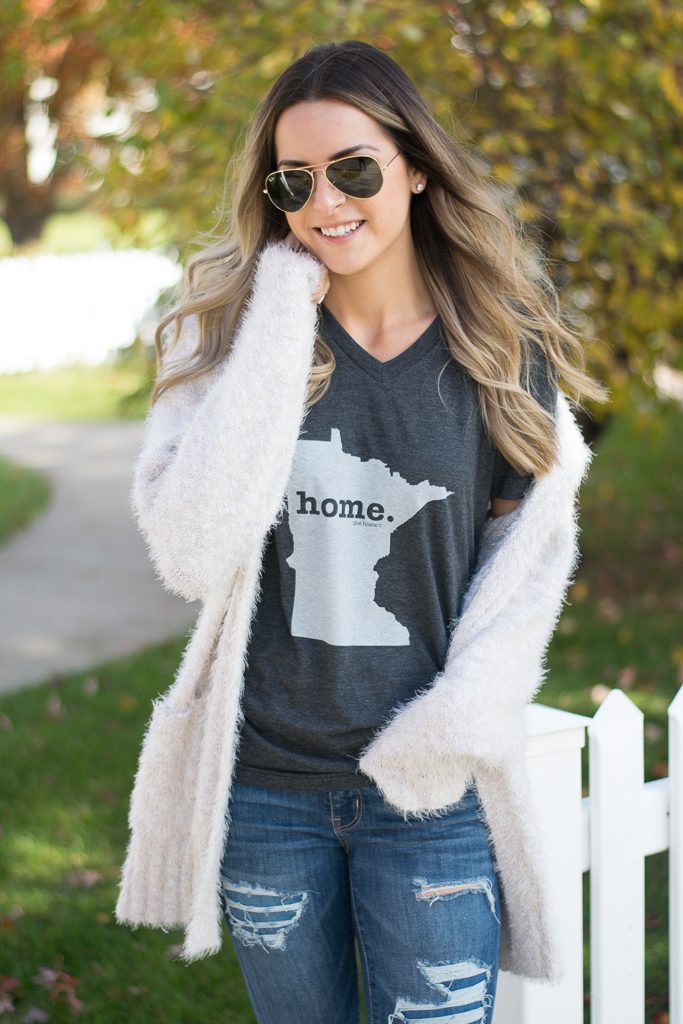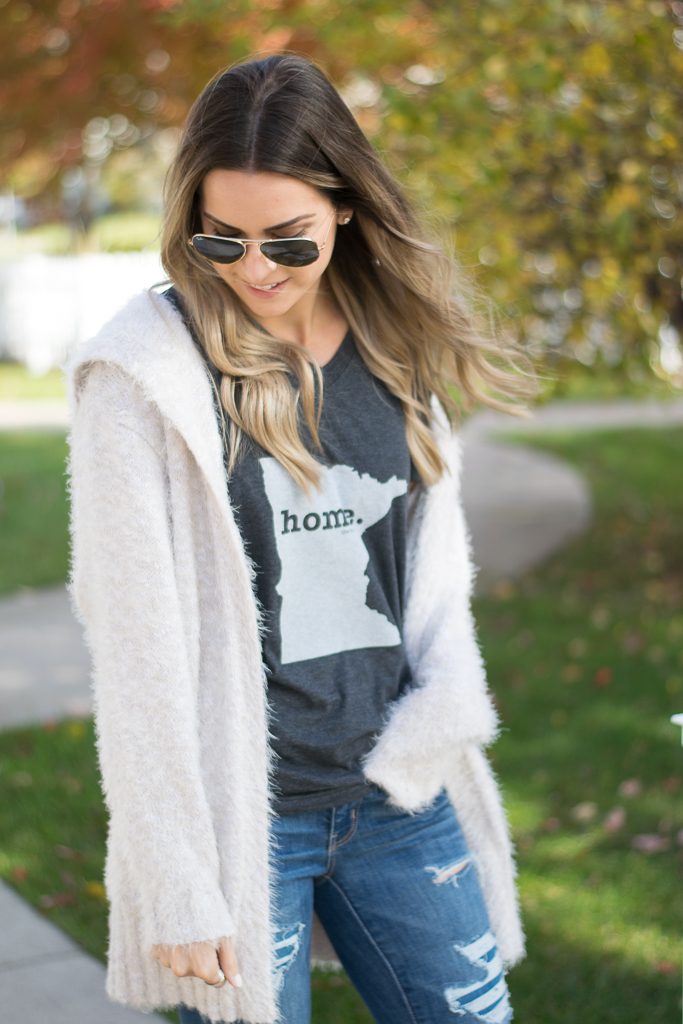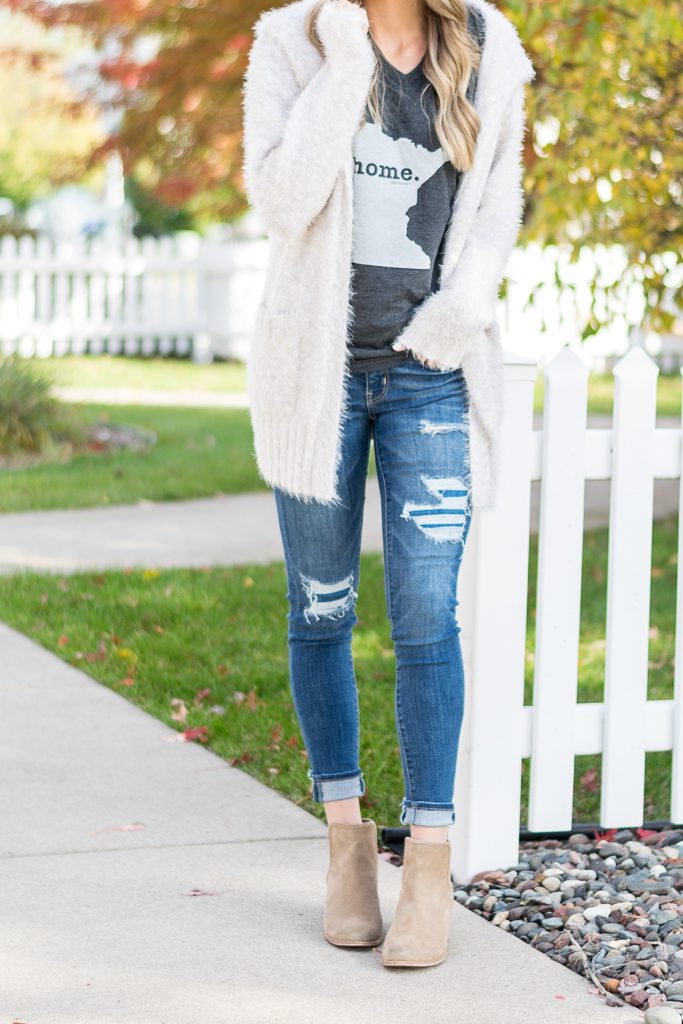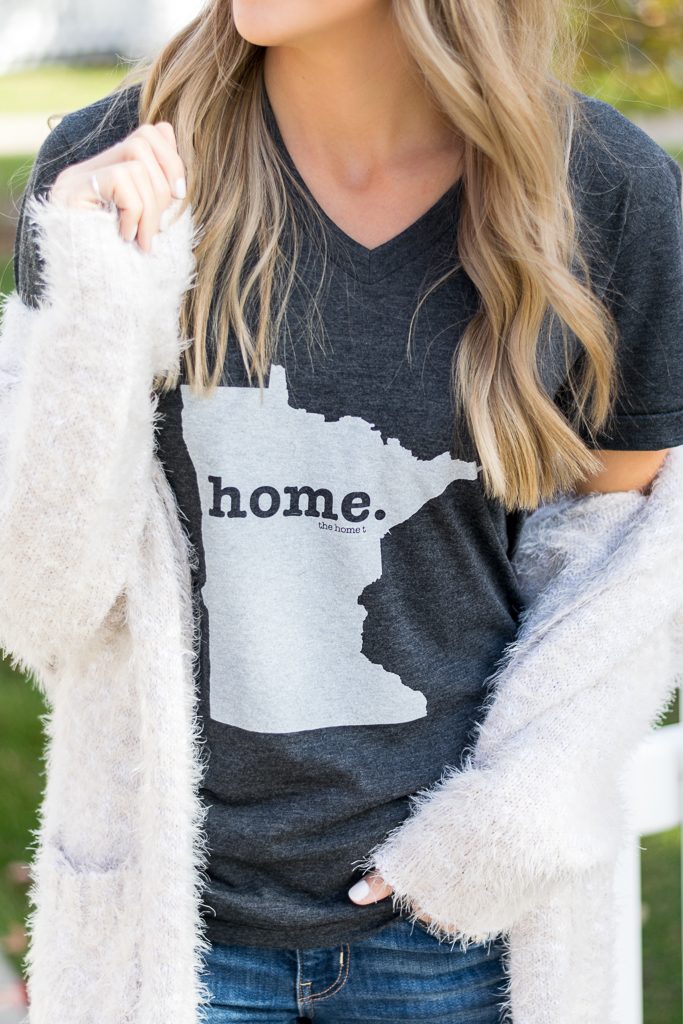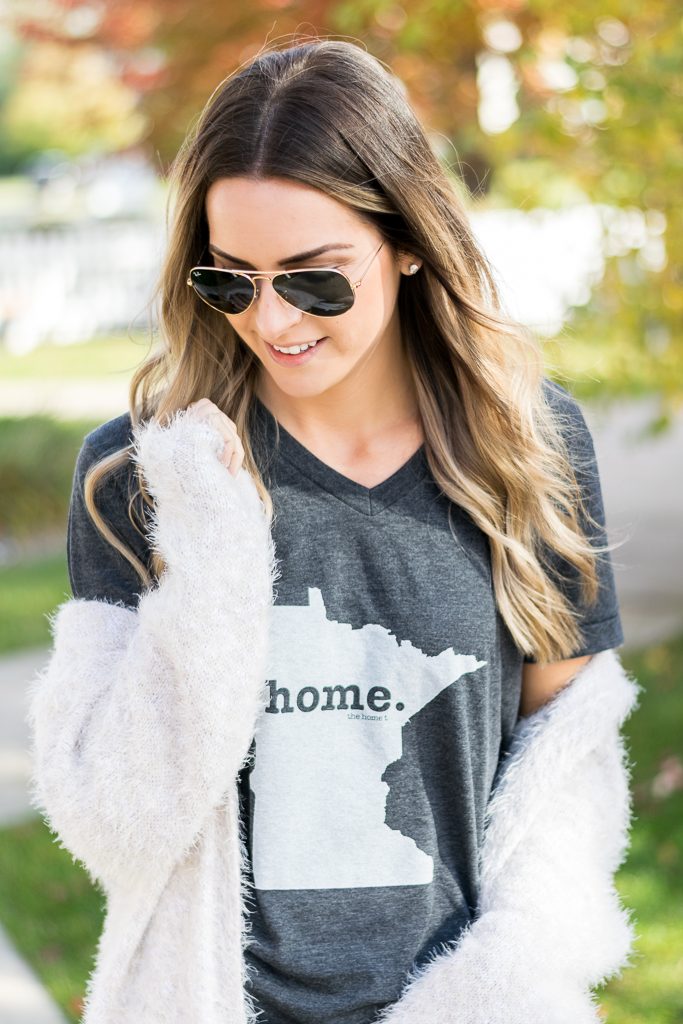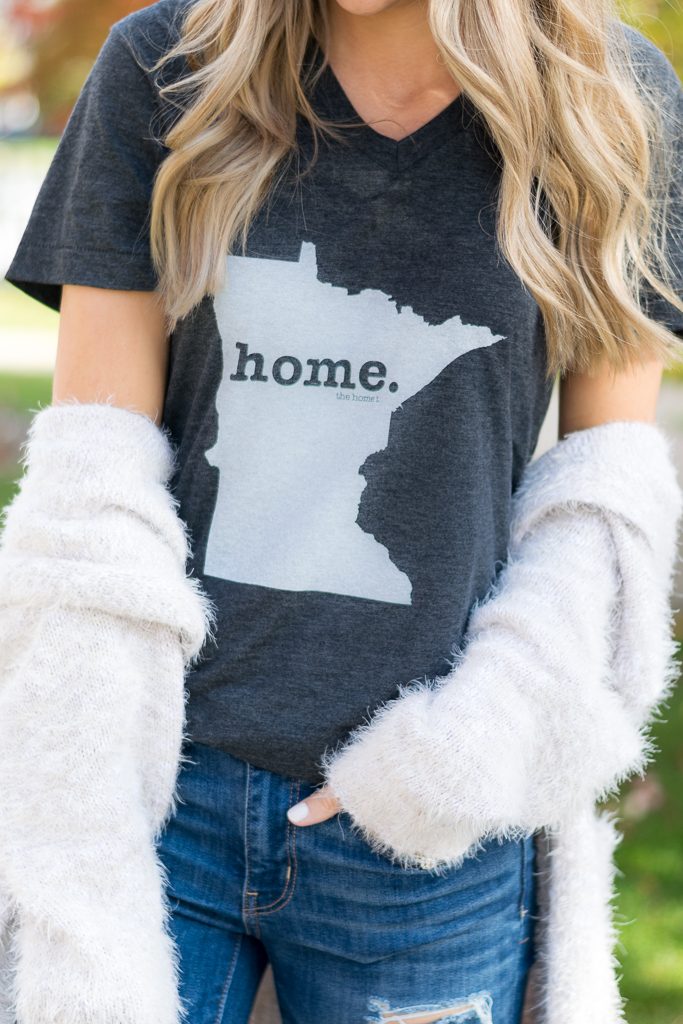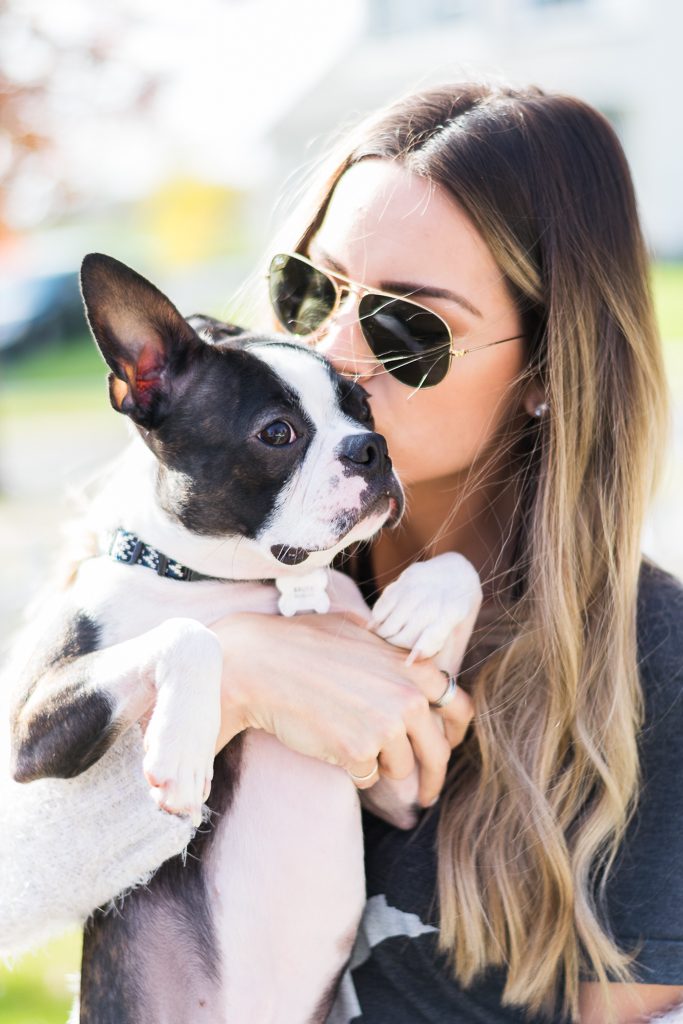 MY OUTFIT DETAILS:
Minnesota Unisex V-Neck Tee | Hooded Cardigan | Distressed Jeans | Booties | Aviators
The Home T: For Him
           
TOM'S OUTFIT DETAILS:
Minnesota Unisex V-Neck Tee | Plaid Shirt (similar) | Jeans
Something to note is that The Home T also has tons of other apparel and products than just the original T: hoodies, sweatshirts, tanks, hats, baby onesies, home decor, mugs and college football tees as well!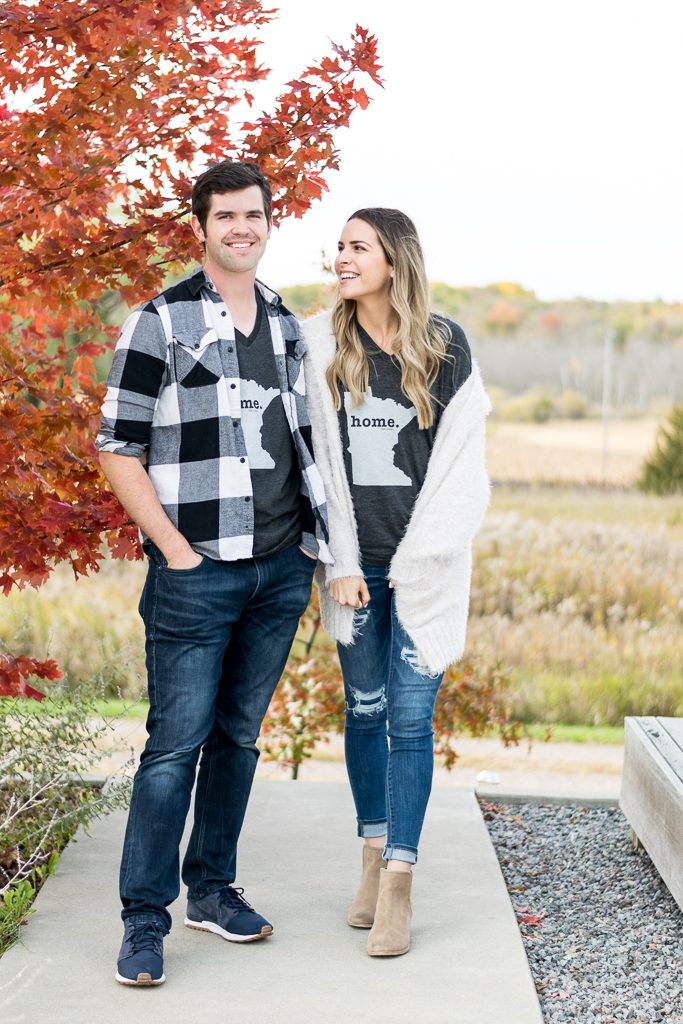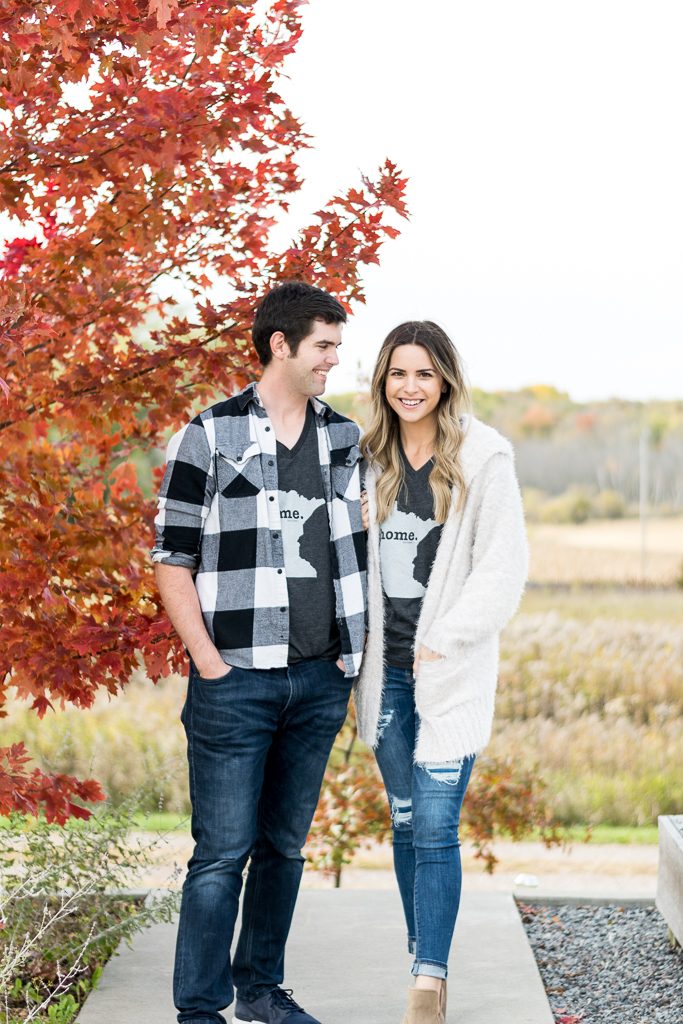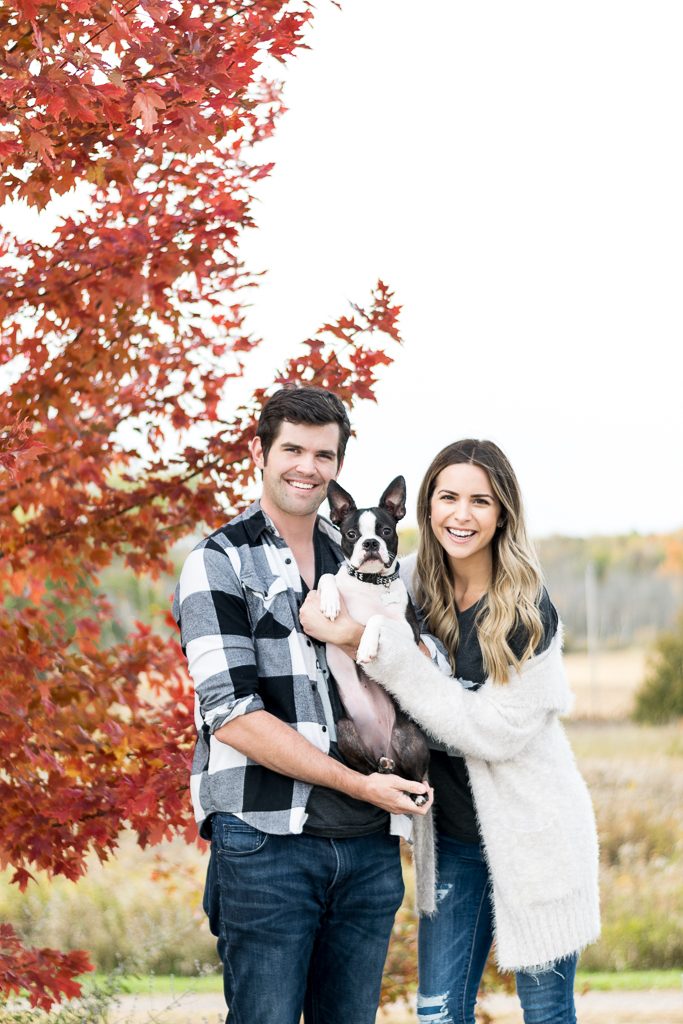 I love my little fam! xx
Tom and I are both Minnesota born and raised, and love representing our beautiful and friendly state. There's nothing like MN falls (I mean, check out the beautiful trees in these photos!), winters (though they tend to get a little cold, lol), springs and summers (no life like lake life)! "Minnesota nice" is indeed a thing, and yes we do pronounce our O's a bit long… but that's how we do around here. 😉 I actually never realized I had such a thick Minnesotan accent until I started talking on Insta Stories and received tons of DM's asking where I'm from and stating that I have a thick northern accent, lol! I'm definitely aware of it now, to say the least. 🙂
Thank you The Home T for sponsoring this post. All thoughts & opinions are my own.