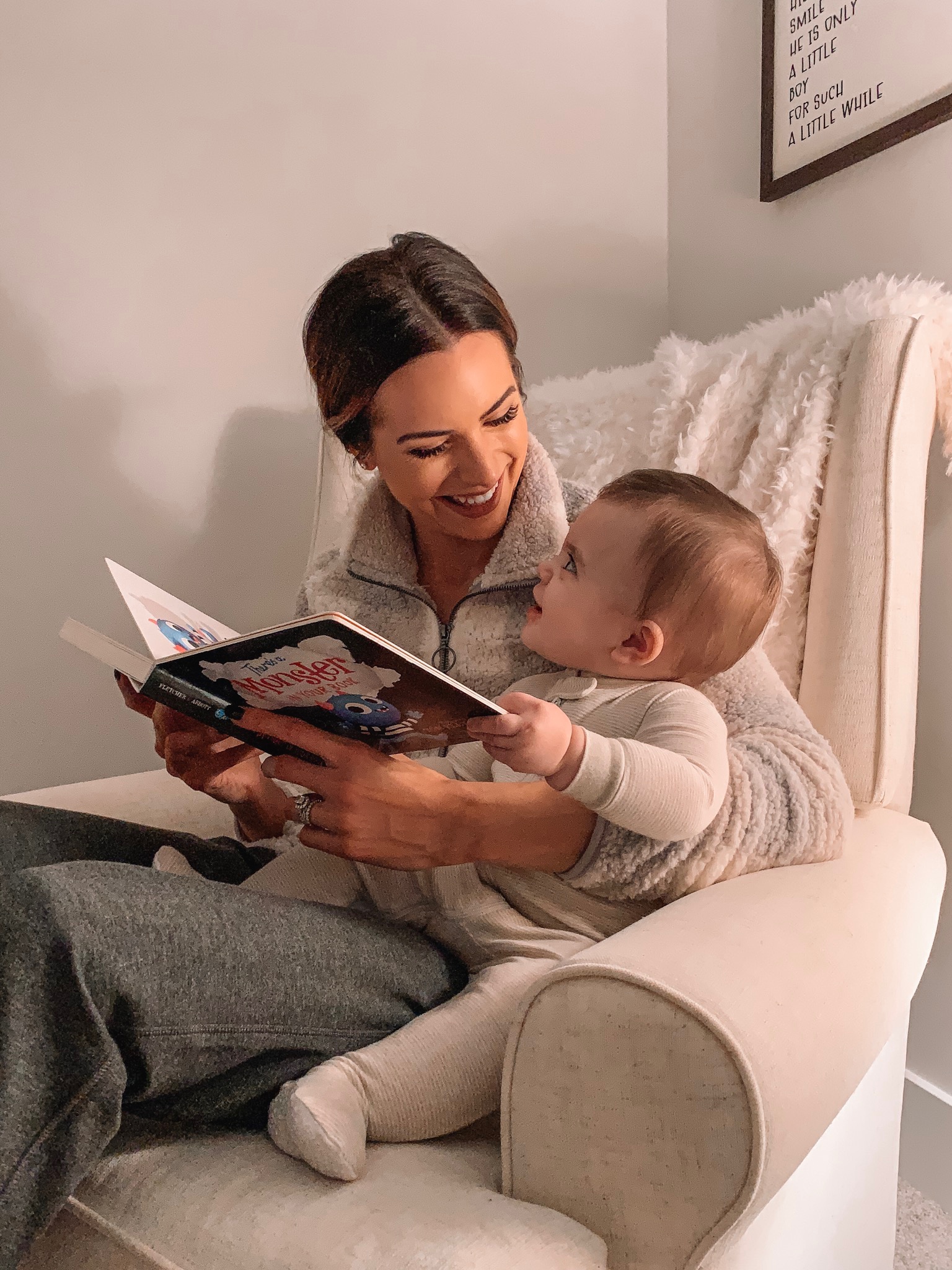 Storytime is one of my favorite activities with Keldon! Fun fact, I used to be a teacher (if you didn't already know that), and loved reading stories to my past students. There are so many fun children's books out there! Keldon recently became really interested and engaged in storytime, so I wanted to share some of his current favorite short (but sweet) board books we're reading during storytime in today's post!
Storytime will typically occur for us a couple of times a day, and always before bedtime. It's been our routine for a while and allows K to settle his stomach a bit after his bottle before he goes down for the night. Up until recently, we could only get a page or two in before he became uninterested, but now he's helping turn the page and even laughing when we get into the story with fun voices. 🙂 It's the best!! Walmart is an awesome place to order children's books, because of their affordable prices, wide selection for all ages, and free shipping on orders $35+! If you're lucky, your area may even have free next day shipping! While you're shopping, you should definitely check out their wide range of baby products out, too.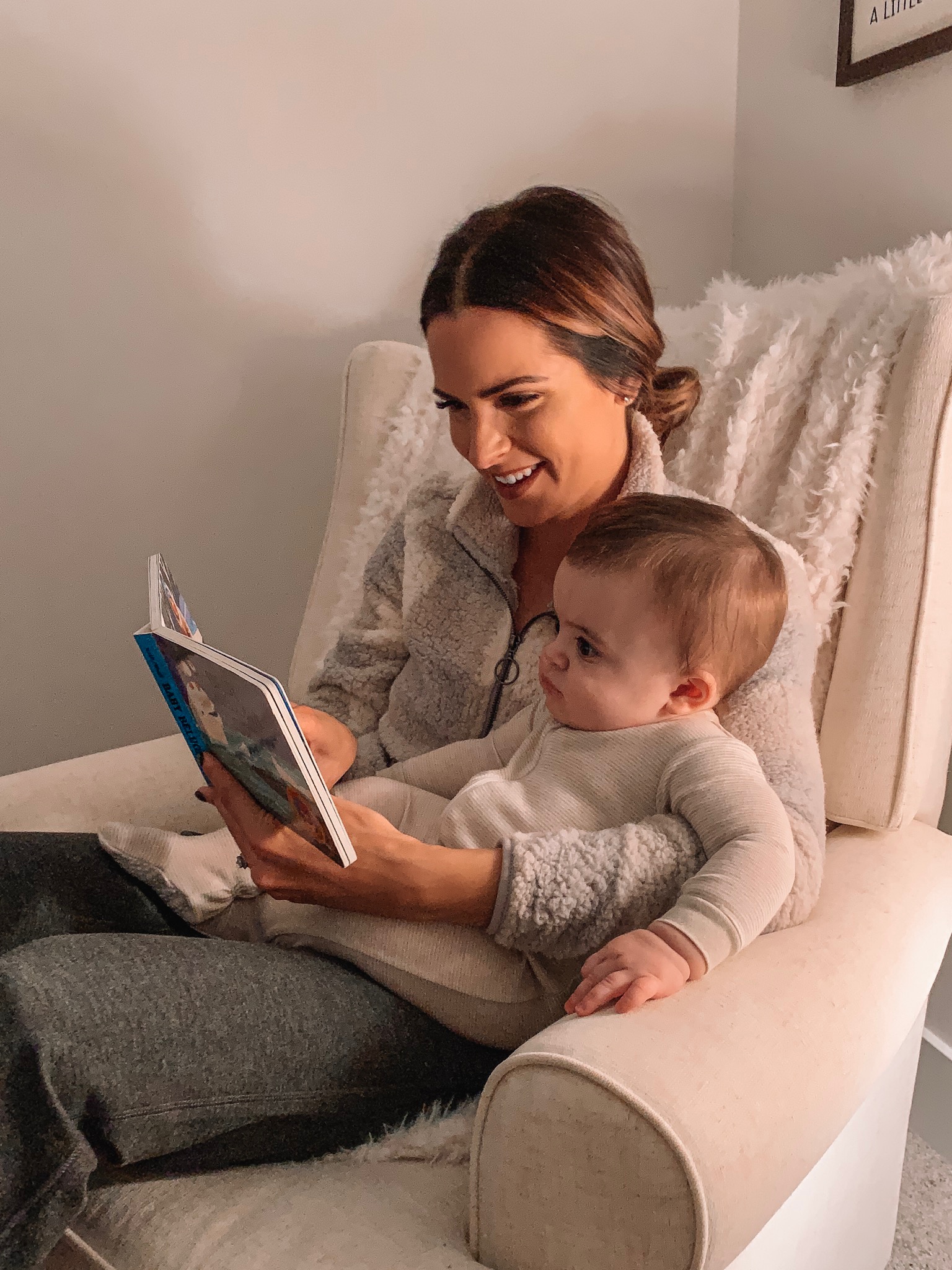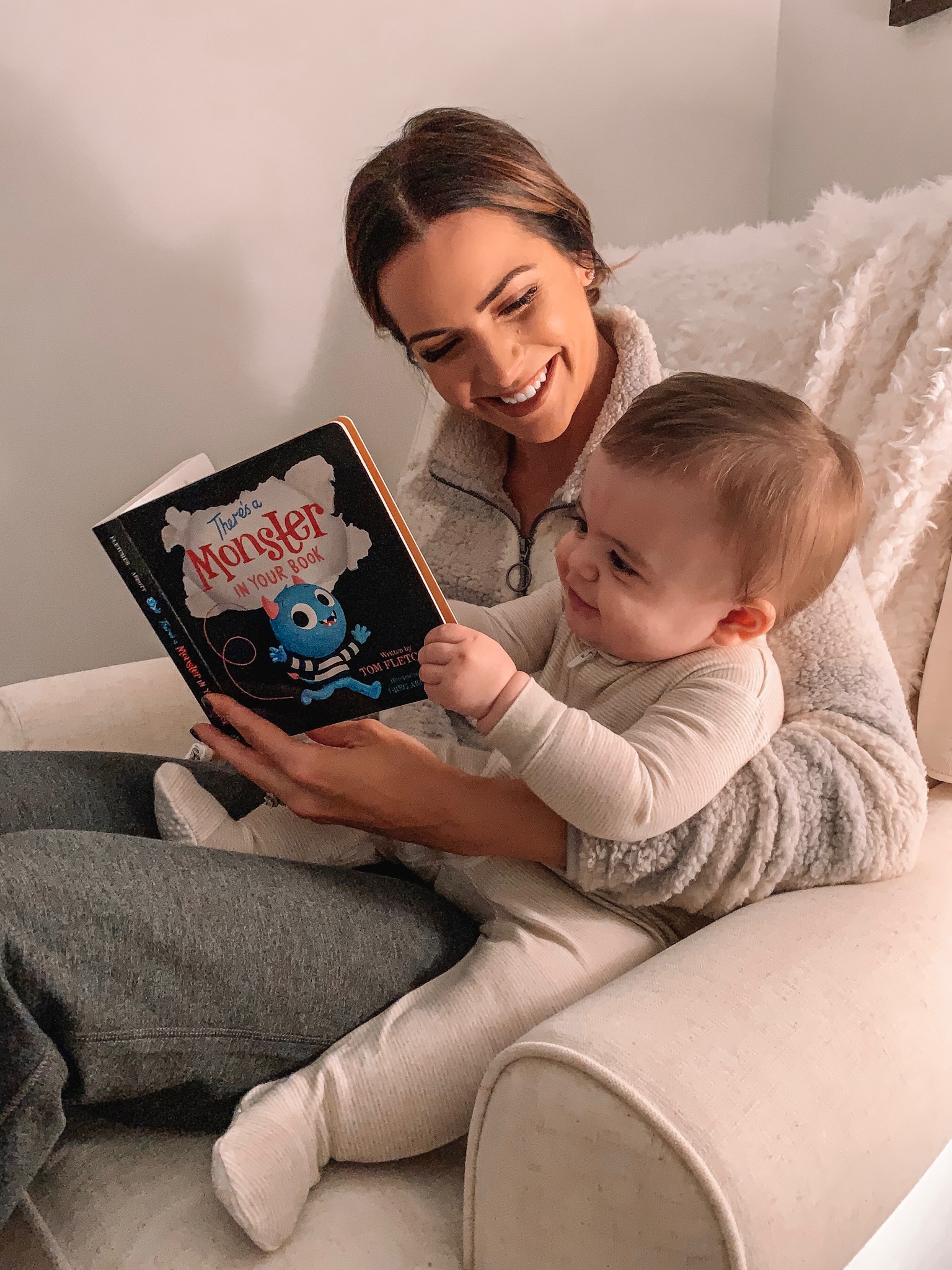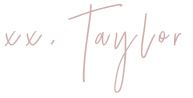 A big thanks to Walmart for partnering on this post! As always, all opinions and selections are my own.