This minimalist striped blouse is too cute! The lantern sleeves and the tie on the back make the best details.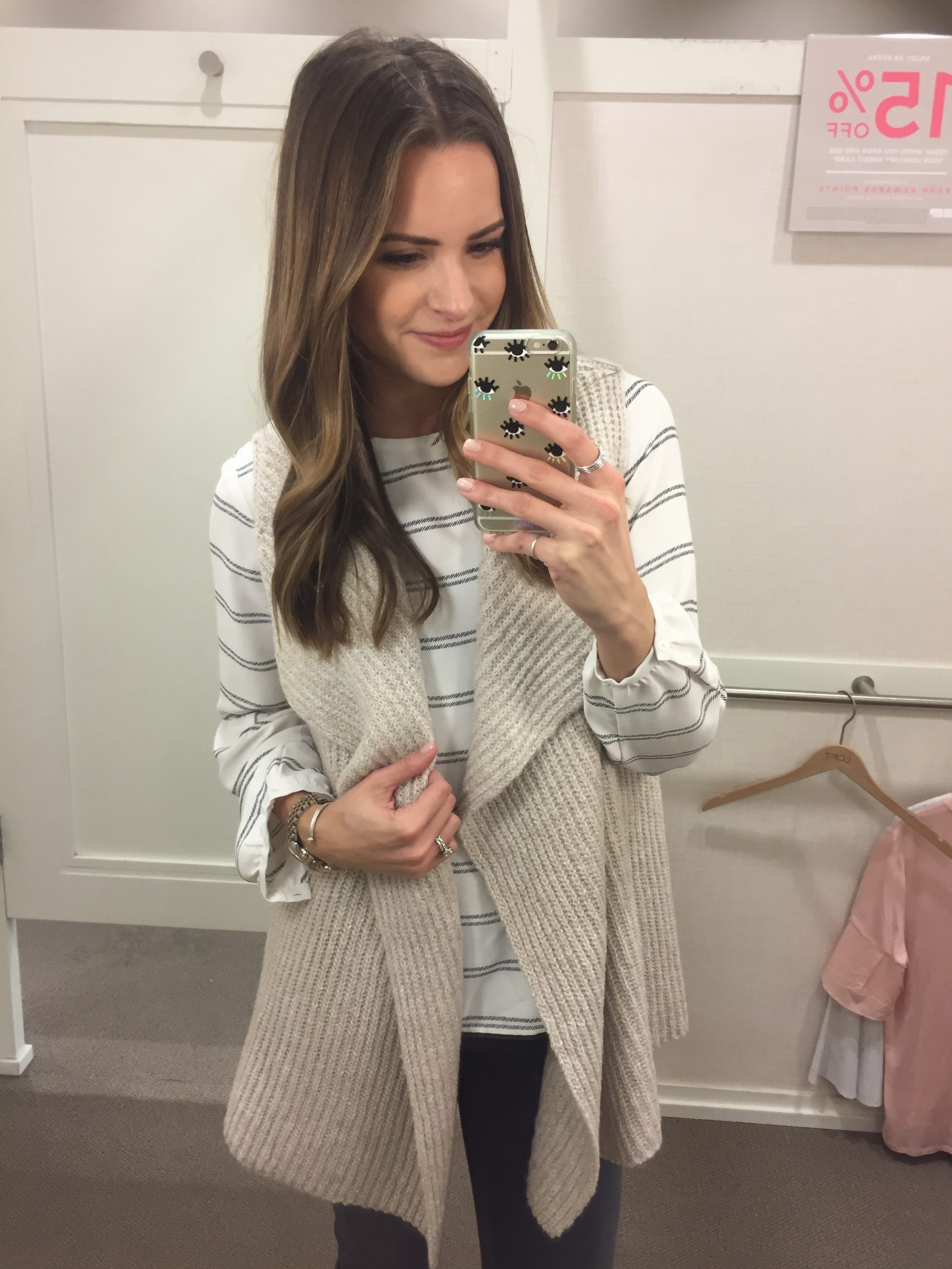 Sweater vests are super practical for both the fall and winter, and this one is amazing. It also comes in a dark gray color. I love how it looks paired with this striped blouse!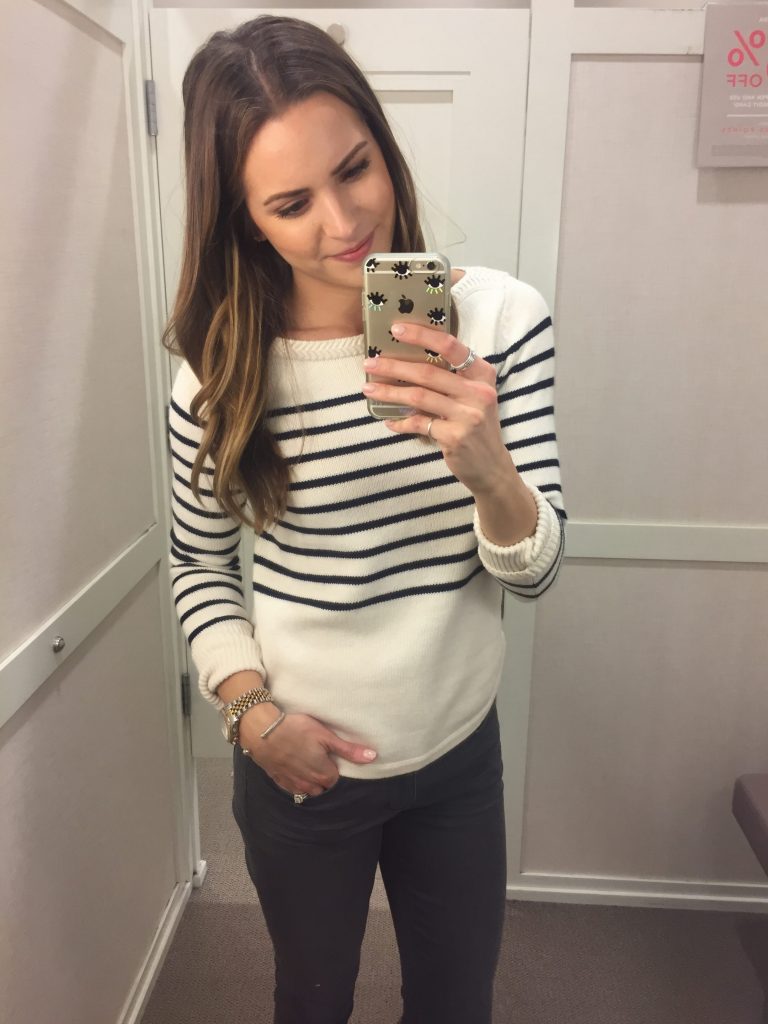 Here's another great practical item for your fall/winter wardrobe: an ivory & black striped boatneck sweater. I recommend sizing up, as this sweater was pretty snug in my normal size!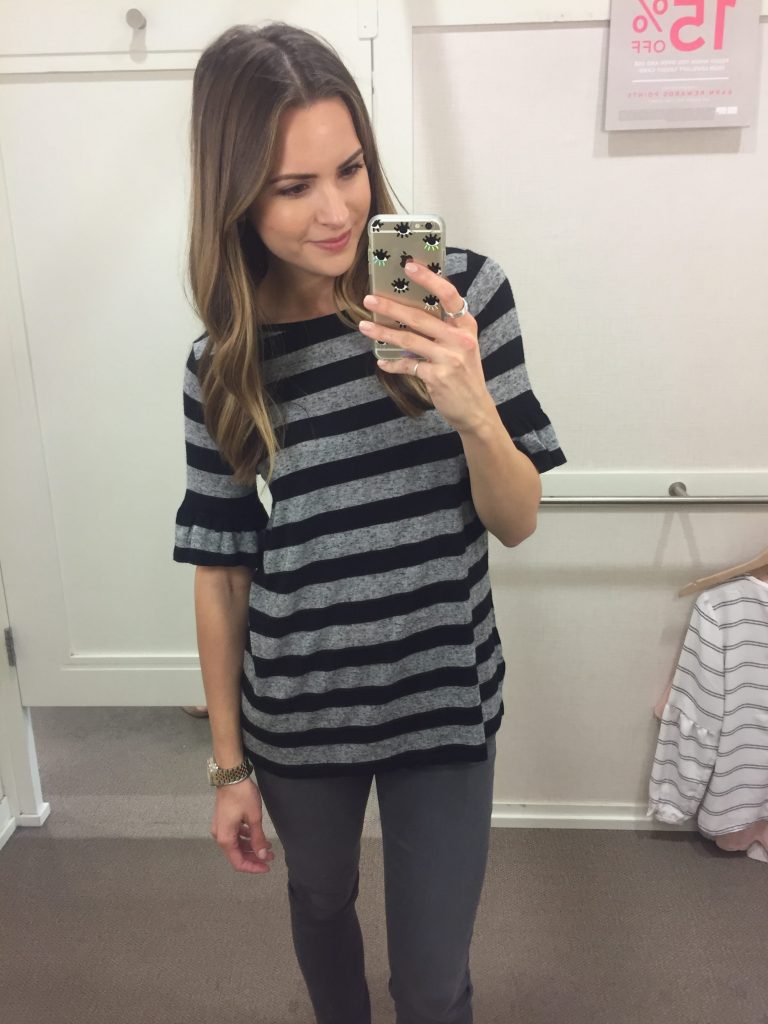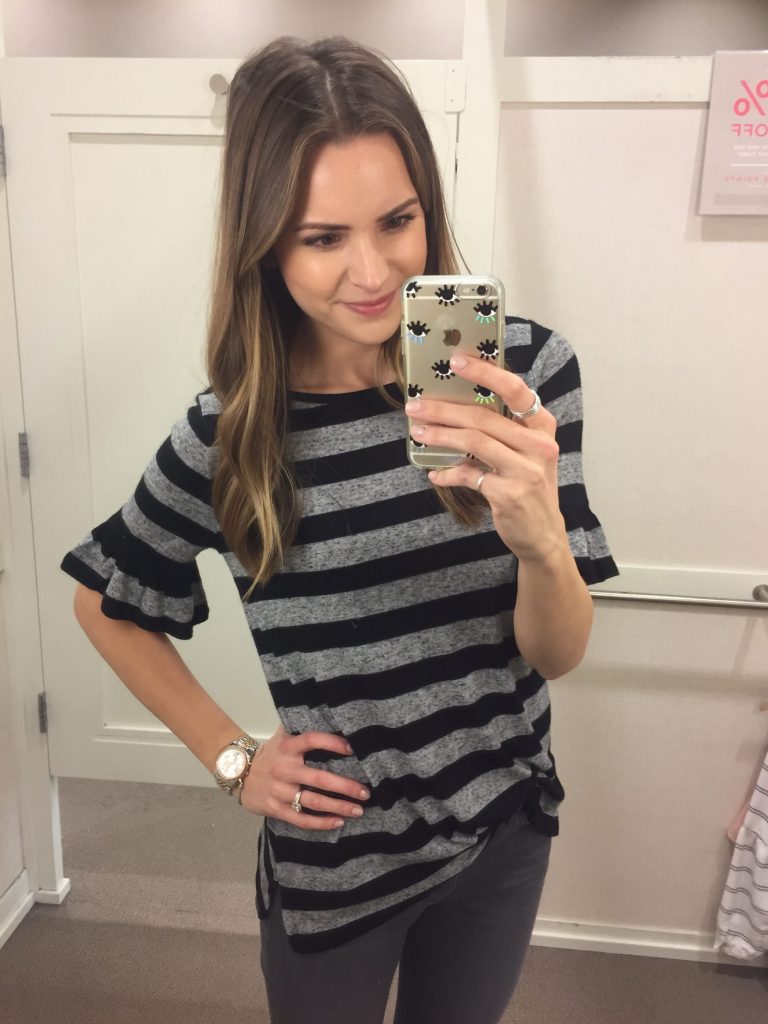 Okay, I see a trend here… all stripes!! lol! Not intentional, but clearly I have an obsession. How cute is this tee though?! I love the ruffle sleeve cuffs. It looks great tucked and not tucked in. 🙂
---
Striped Lantern Sleeve Blouse |  Ribbed Sweater Vest | Striped Boatneck Sweater | Striped Ruffle Sleeve Tee
Did a little shopping today, so it's time for dressing room diaries! With the holidays coming up, I take advantage of all the awesome pre-holiday deals going on! You guys know I love LOFT and posting about their sales, because when LOFT does a sale, they do it right. There are a ton of cute sweaters, pants, dresses and accessories, and I got the chance to do a little browsing in-store and online! The four pieces I tried above were my favorites. It was a total coincidence that they were all striped (I guess besides the vest!), but that just goes to show how much I love them! #allthestripes.
Since the store I went to didn't have quite as big of a selection as the inventory online, I linked up some other really great pieces…
Tops

Pants

Jackets

Shoes/Accessories

Happy Friday, and happy shopping! 🙂
xx, Taylor
SHOP THE POST: