Just because you're pregnant, doesn't mean you can't be warm and stylish this winter and holiday season! Today on the blog I'm partnering with Motherhood Maternity to share some of my favorite maternity wear for winter. Motherhood Maternity carries practical and on-trend pieces at a great price point, so you don't have to break the bank to look and feel good as you grow a little human. I totally understand that most people don't like the thought of spending money on maternity clothes since they aren't something you necessarily will be wearing for long, but in my personal opinion, I would rather be comfortable, warm and feel good about my outfit; so I have ZERO regrets investing in maternity pieces during my pregnancy! Comfort is key, as so is feeling confident during such a challenging and emotional time in your life.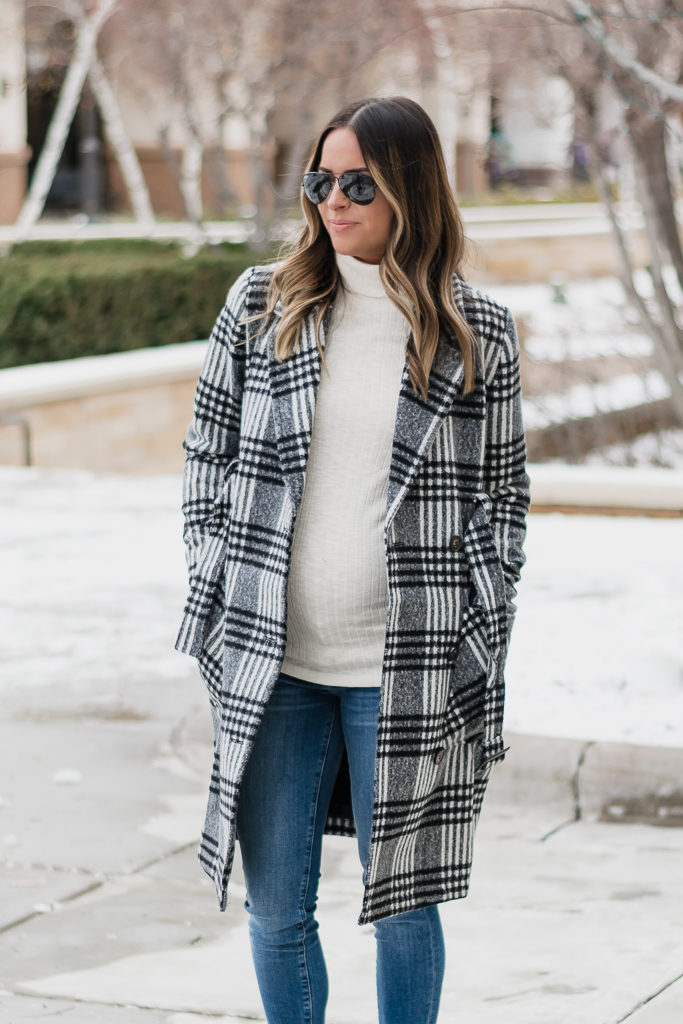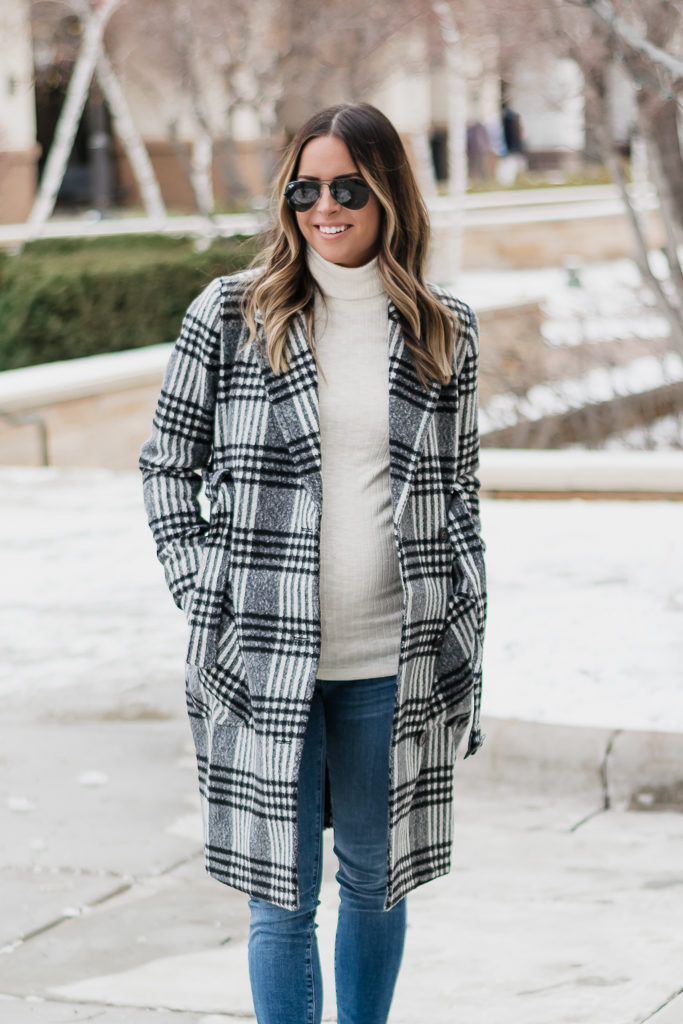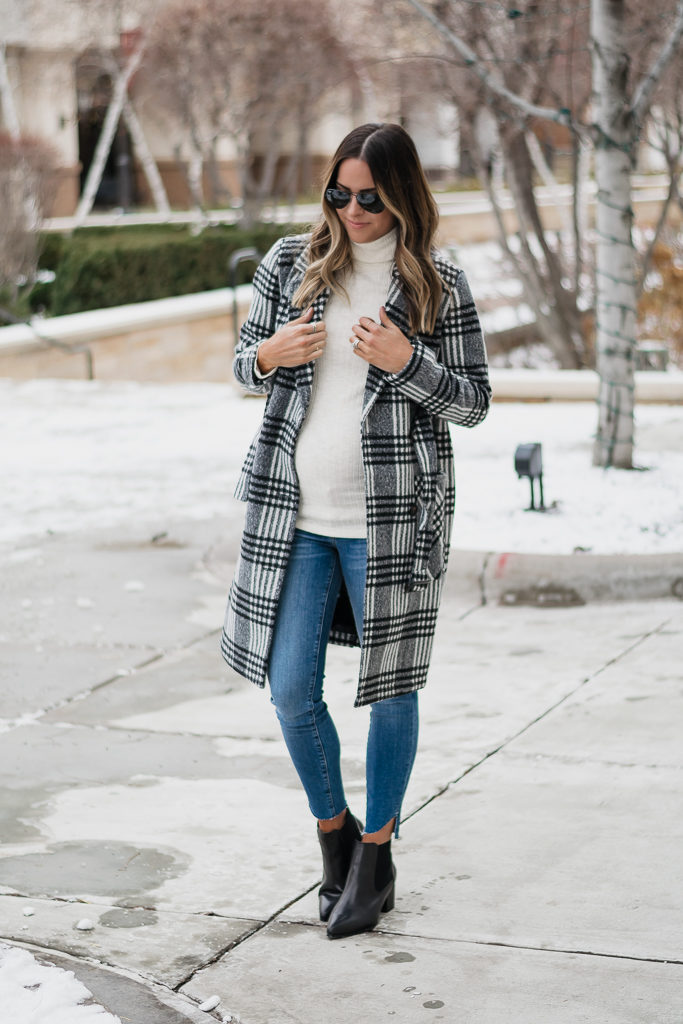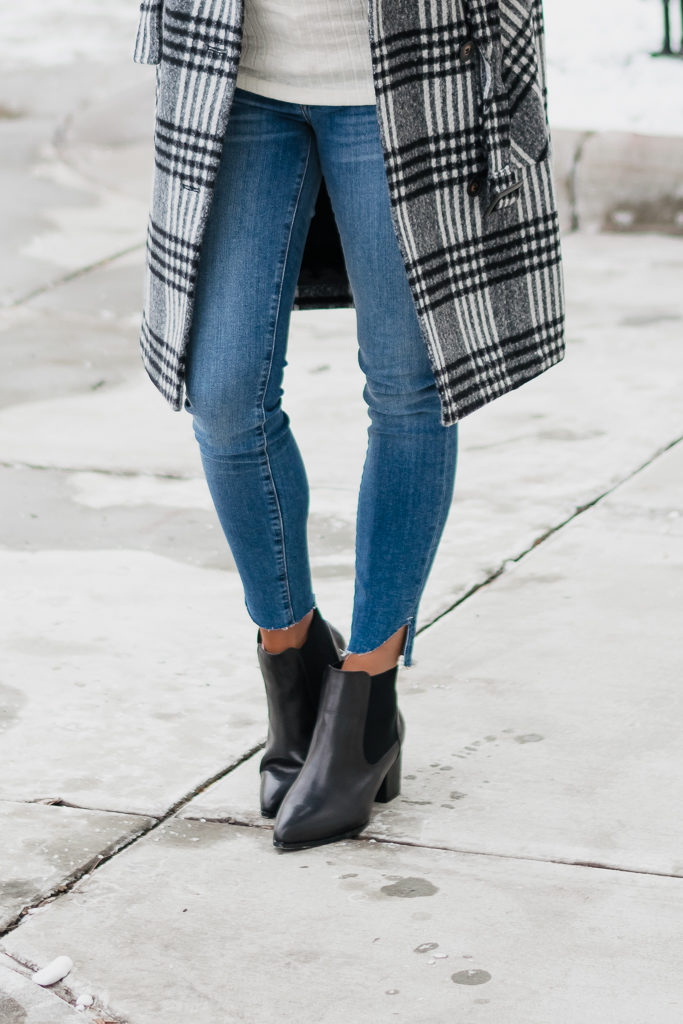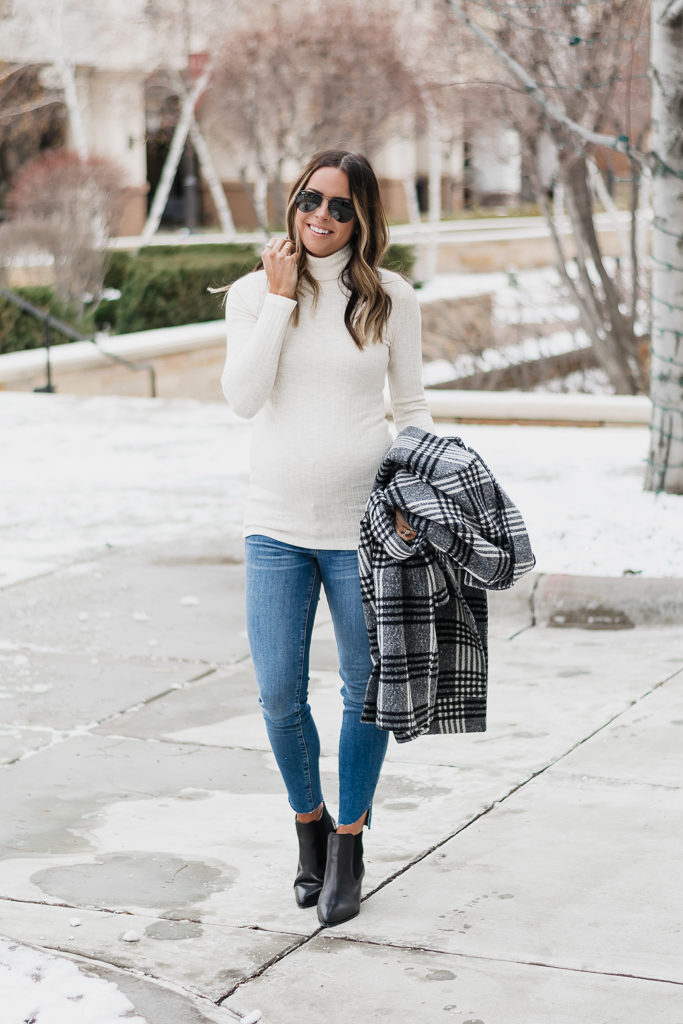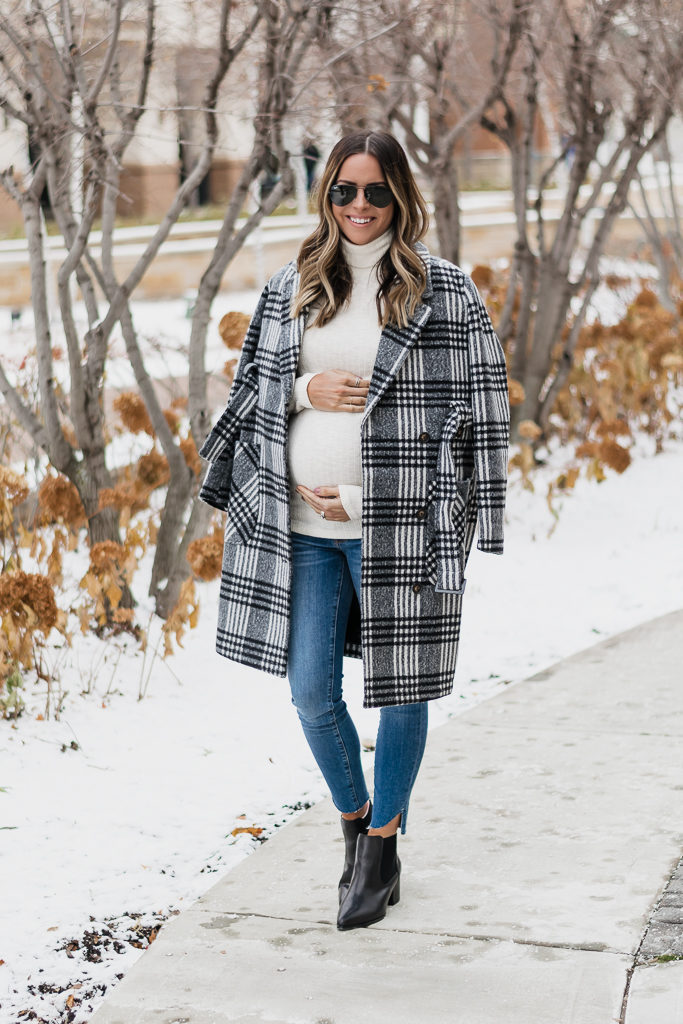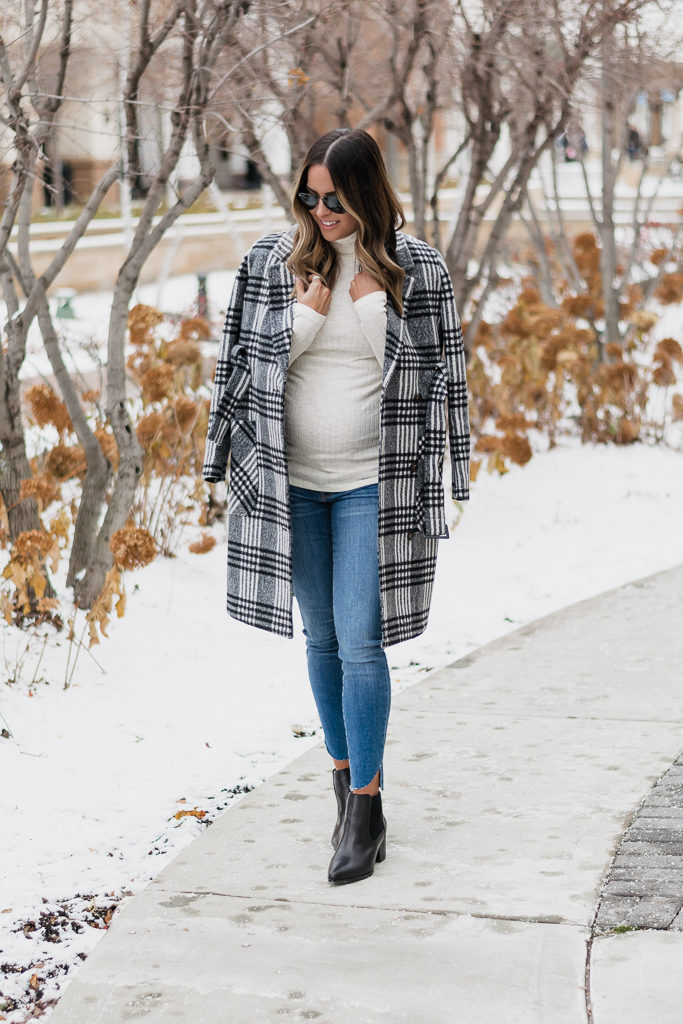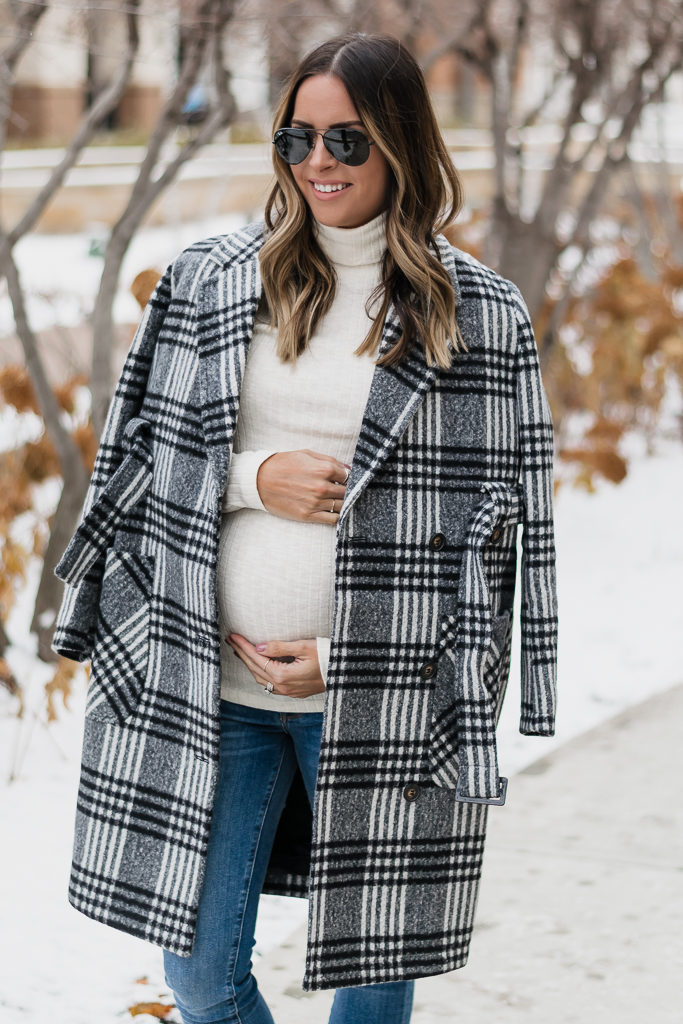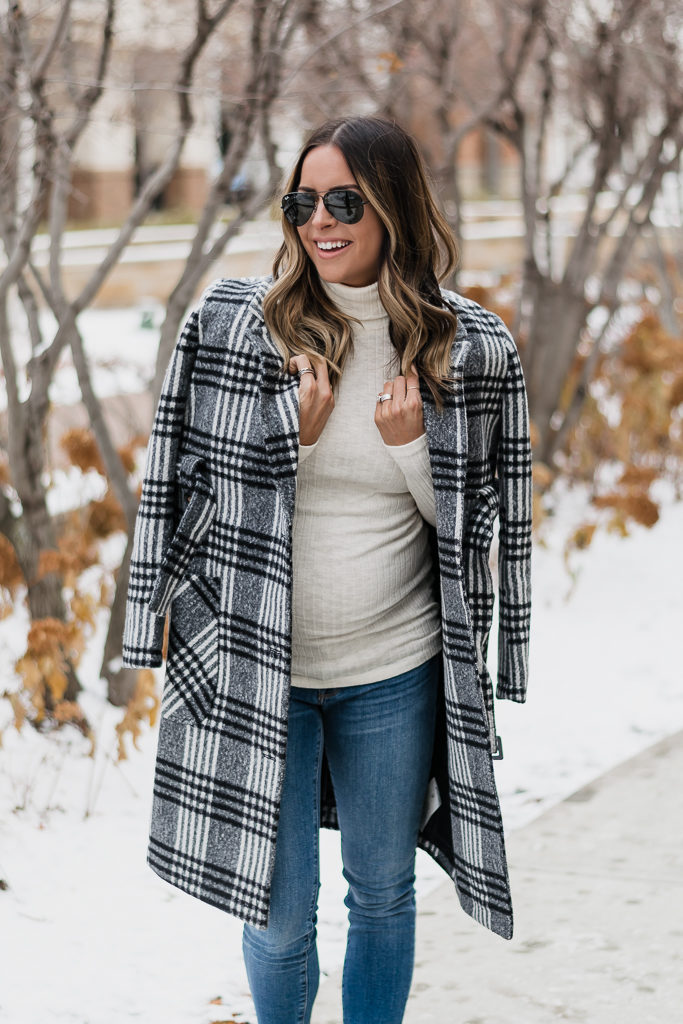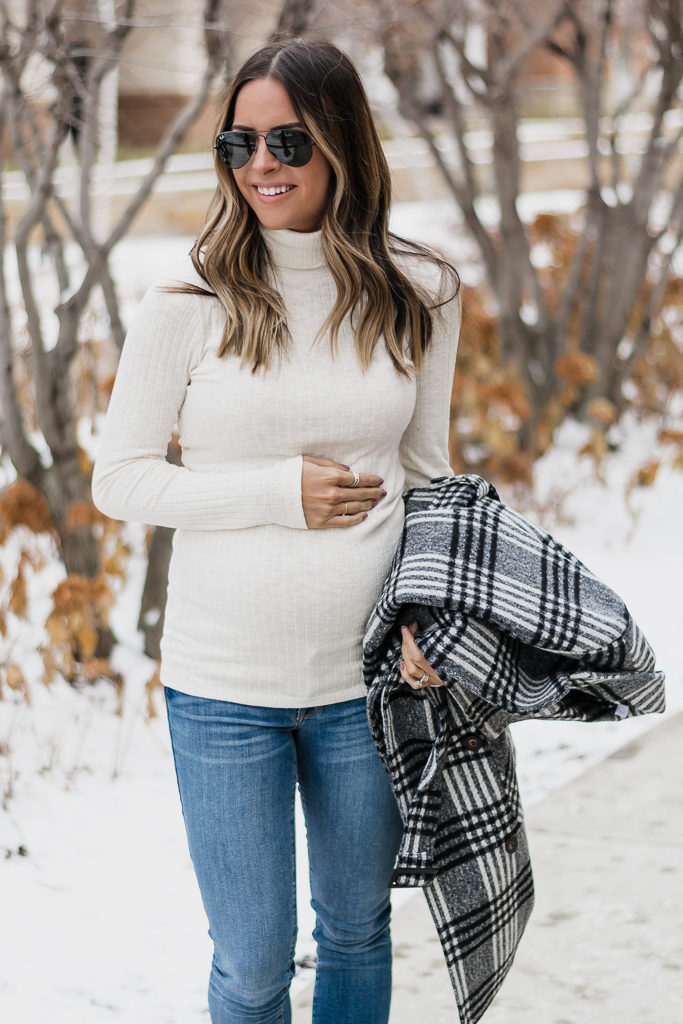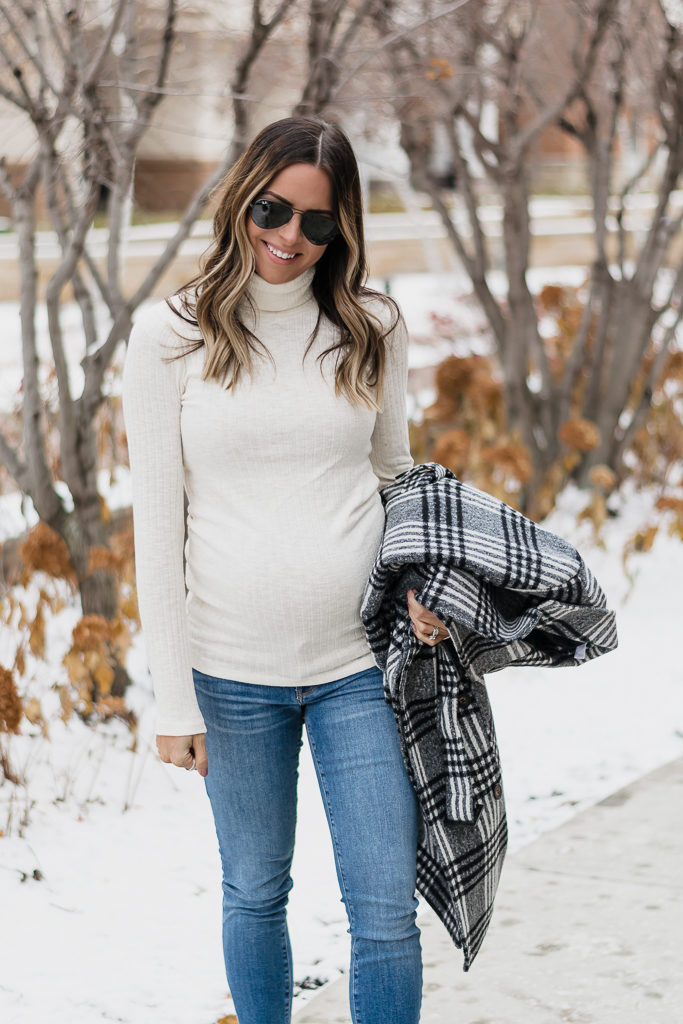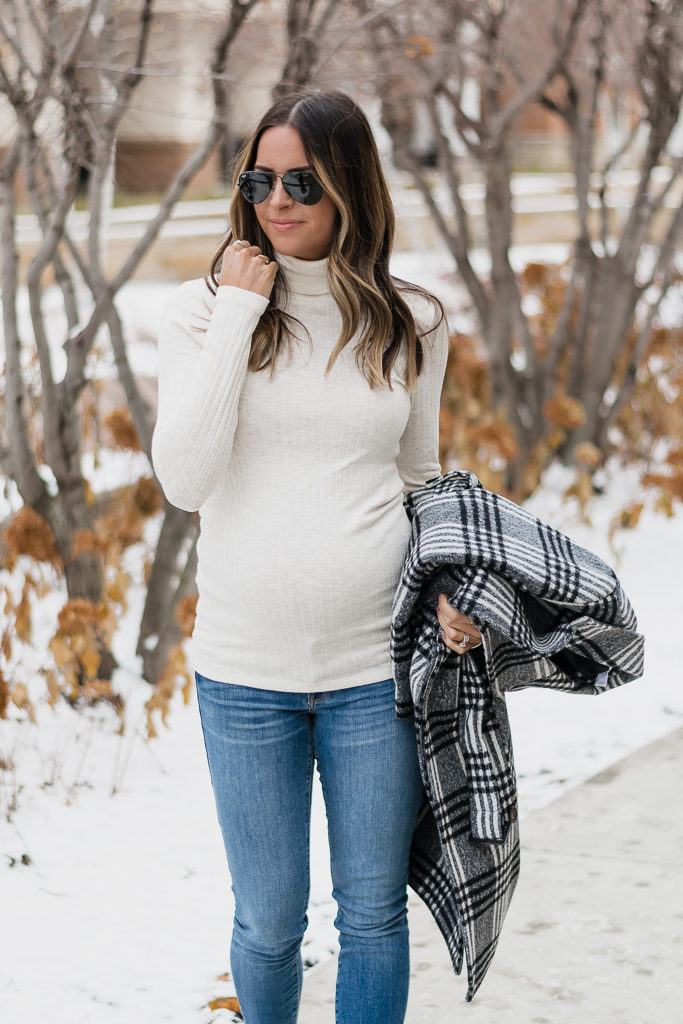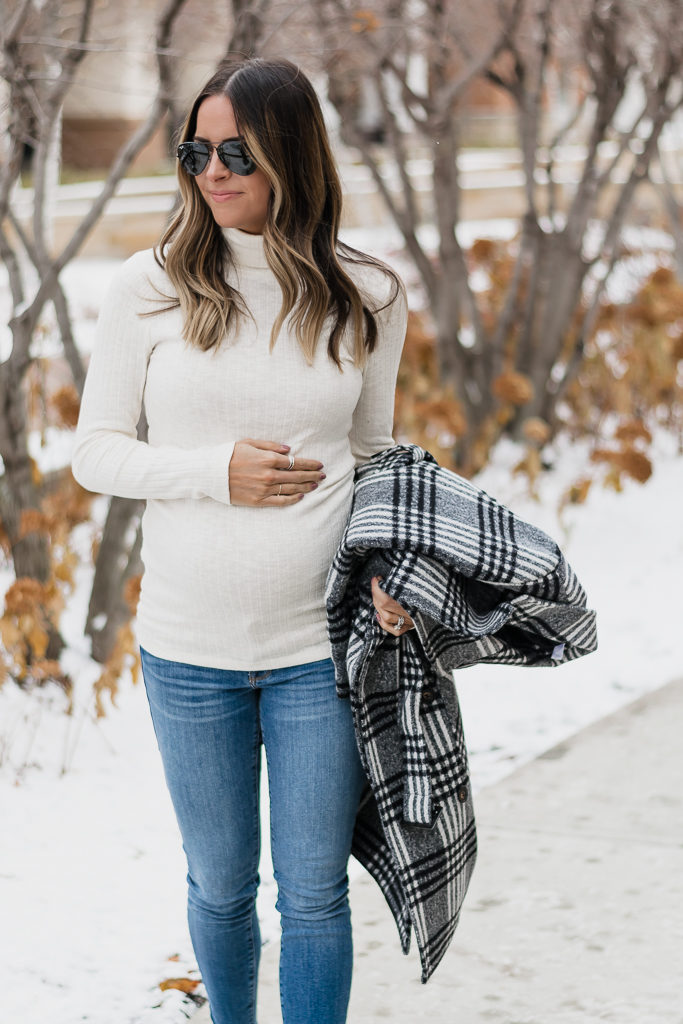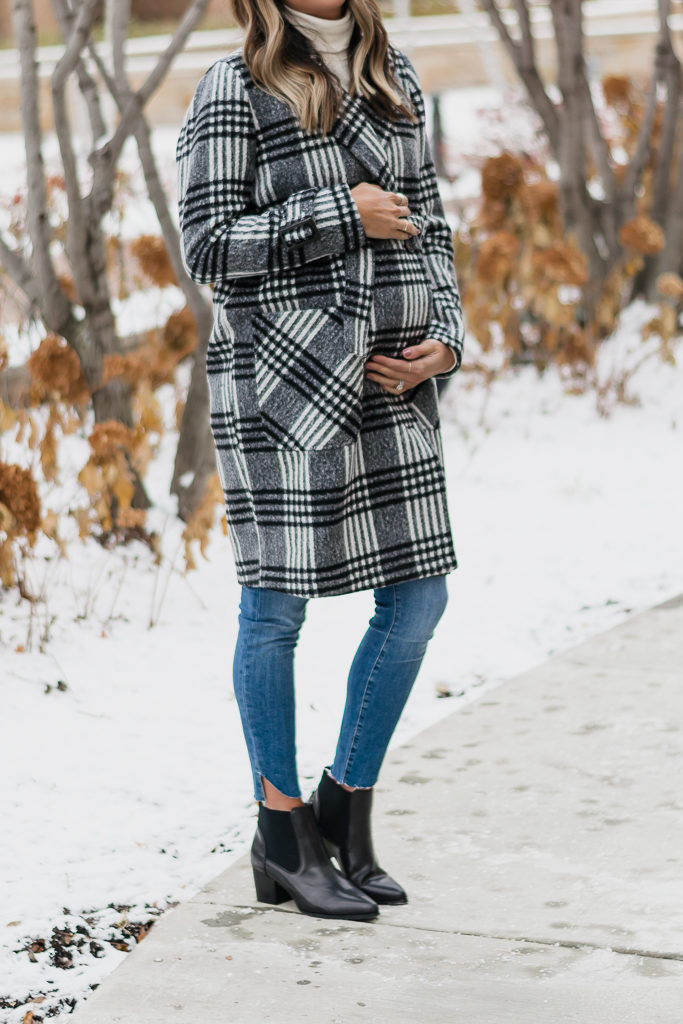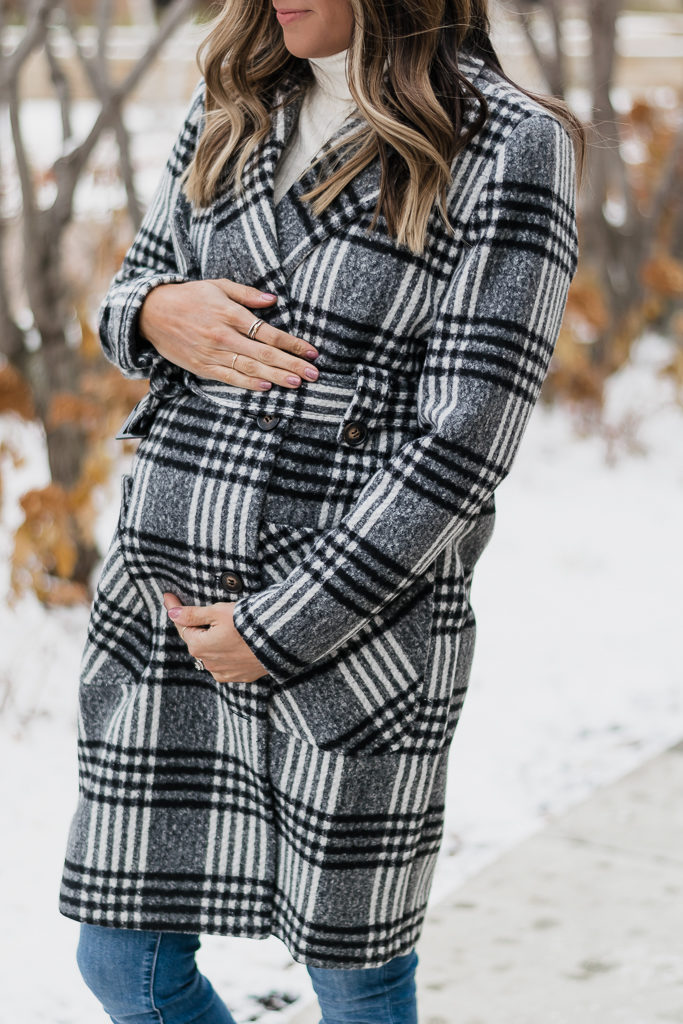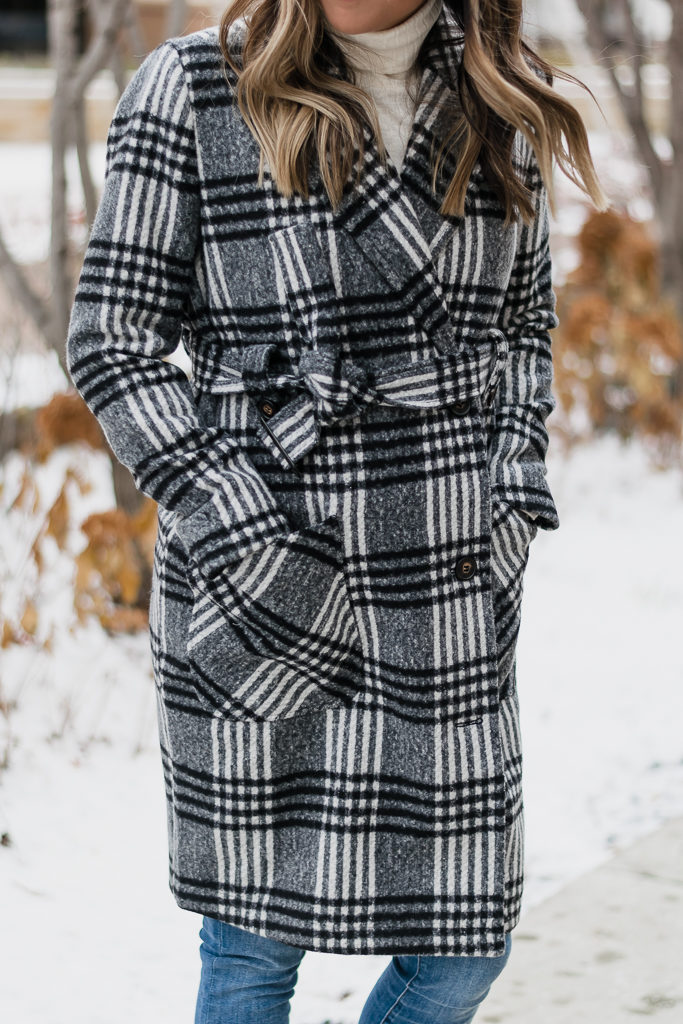 OUTFIT DETAILS:
Plaid Maternity Peacoat (TTS, wearing a small. 30% off today – discount taken at checkout) | Rib Knit Maternity Turtleneck Top (TTS, but size up if between sizes; wearing a small. BOGO 50% off tops today) | Stagger Hem Maternity Skinny Jeans (TTS)
---
A winter coat is an absolute essential for me as a Minnesotan, and I can't really get away with wearing a non-maternity coat unzipped all winter since we experience some pretty brutally cold days.Motherhood Maternity carries a great collection of stylish and warm maternity coats and jackets, and purchasing this plaid maternity peacoat was one of the best decisions I've made! Honestly, I think anyone can get by wearing this postpartum and beyond as well, since it doesn't really scream "maternity"; there isn't any clear indication that it's a maternity coat, besides the fact that it's extra roomy in the mid section! All outerwear fromMotherhood Maternity is on sale for 30% off today, so it's the perfect time to pick one up! The discount is taken at checkout! I'm wearing a size small for reference, and it fits true to size and comfortably (with room for a light sweater).
The rib knit turtleneck top I'm wearing underneath the coat is a great layering piece for mommas-to-be. Pair it with a vest, cardigan or throw on a scarf for a little extra warmth. I feel best in form-fitting tops during pregnancy and love to show off my bump, so this top is a great option to stay warm, but chic. I'll also occasionally wear loose/oversized sweaters, but the key to wearing them is wearing with leggings or skinny jeans for balance. Otherwise, you may feel a little bit like a marshmallow! 🙂 Motherhood Maternity tops are also on sale – buy one get one for 50% off! The one I'm wearing does run a little snug – I recommend sizing up if you are between sizes or if you are in your 3rd trimester. I am wearing a small for reference and was 29 weeks when these photos were taken.
Now let's talk maternity jeans! I honestly don't know what I would do without maternity jeans. For this denim lover, they are a godsend! I have pairs with side panels, like the Good American pair I'm wearing above, and those feel the most like non-maternity jeans. I also own the secret belly/full-panel versions, and I love them too! At this point in my pregnancy, I don't really favor one over the other, though I do enjoy the extra coverage and layer of a full-panel pair. Loving this pair and this distressed pair with the secret belly/full-panel style (I have another pair similar to these from Motherhood Maternity and wear a size small for reference, and my true size is a 4/27). The Good American pair are a bit of a splurge, but most maternity jeans that Motherhood Maternity carries are under $50!
More Maternity Favorites from Motherhood Maternity:

As always, thank you for stopping by! I hope this gave you a little inspiration for your maternity wear for winter. 🙂 Have an awesome Thursday!

This post was sponsored by Motherhood Maternity. As always, I have hand selected the pieces I shared above, and all opinions are my own. Thank you for supporting brands that support The Styled Press!